Last week I shared a blog post about managing your skincare routine leading up to your wedding day and how to beat the dreaded maskne – break outs that arise from wearing a face mask. One of the questions that I have been asked recently, is how to apply wedding makeup when you may well have to wear a bridal mask on the day itself, for at least part of the day. While of course this is not ideal, it is something we are all getting used to in 2020. Here are a few wedding makeup tips for you to ensure no smudges or smears as well as some product recommendations!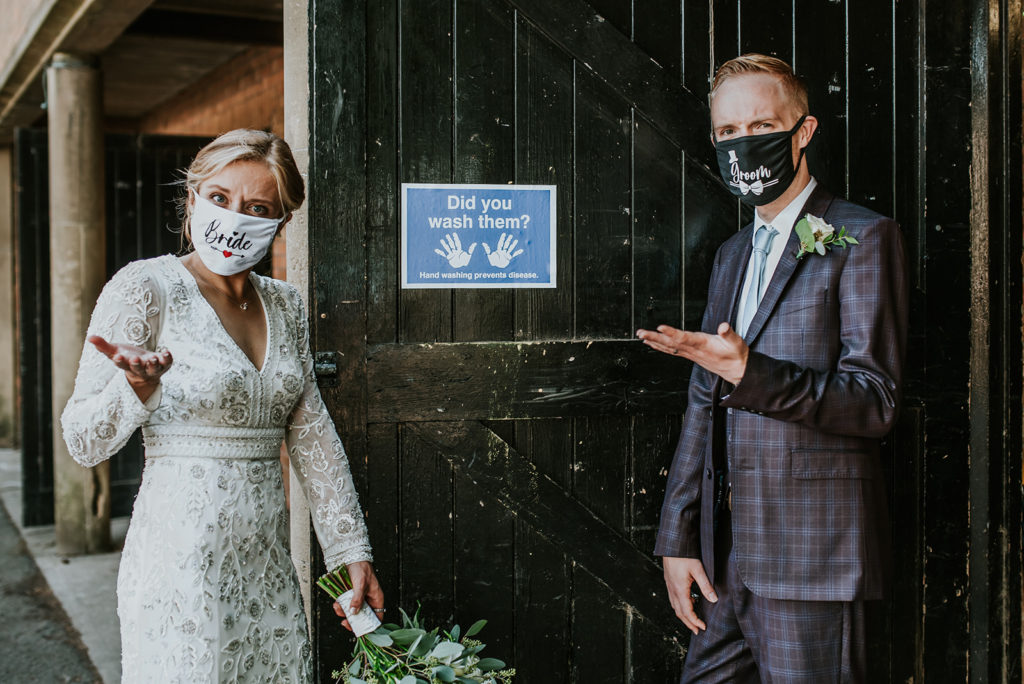 Photography by Daniel Ackerley
Wedding Makeup – Lips
Keep your lips matte. There is absolutely zero chance that a gloss is going to fare well under the mask, so don't even try. My favourite matte shades are the Revlon Ultra HD Matte lip colours and my favourite shade is Embrace.
Wedding Makeup – Foundation
Keep your base super matte and long wearing around the lower part of the face. A foundation designed to stay put, like the Laura Mercier Flawless Fusion Foundation on top of a waterproof primer such as Hourglass Mineral Veil Primer will see you through.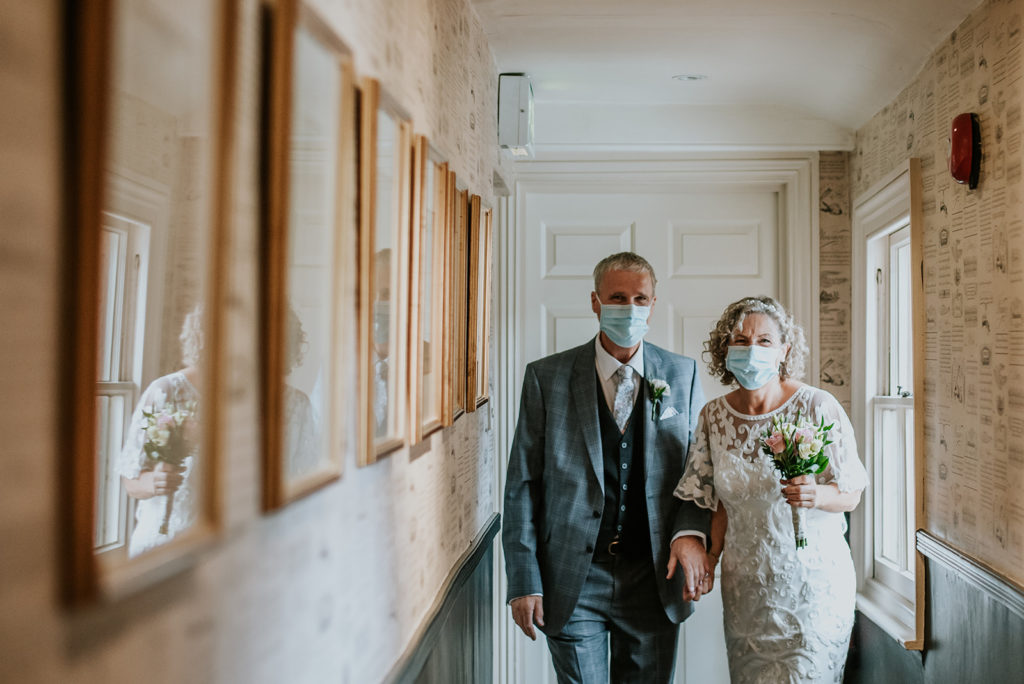 Photography by Daniel Ackerley
Wedding Makeup – Powder
Always set the foundation with a powder to keep it transfer free and smooth. RCMA No colour powder is a brilliant all round powder for light to medium skin tones. For medium to deep tones, you will be better suited to something warmer such as Laura Mercier Translucent powder in Honey
Wedding Makeup – Eyes
Make more of a feature of your eyes with individual lashes and gorgeous groomed and sculpted brows. If you're doing your own makeup you can drop in these fab lash clusters by Sweed – they are SO much easier to do on yourself than strips or individuals.
All that's left to say is to embellish your bridal mask however you see fit. Make it work with your colour theme or even make a statement with something BOLD.
Either way, you'll never forget your pandemic wedding!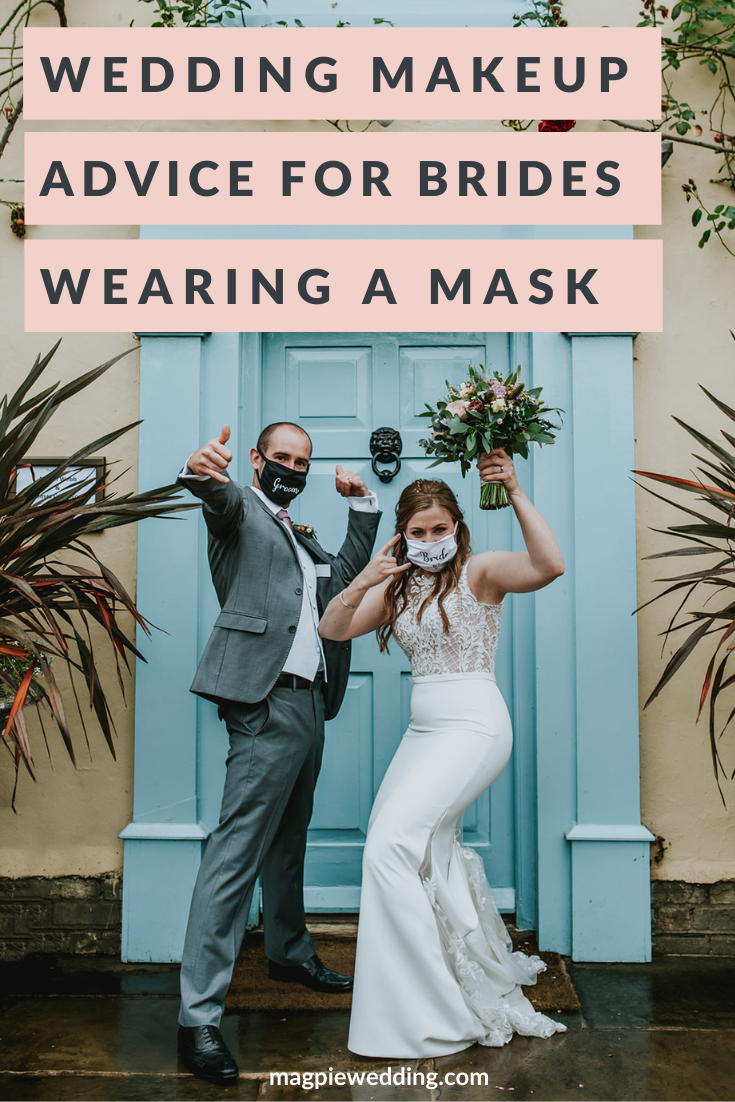 This post contains affiliate links