We're going across the pond today for an exotic outdoor wedding styled shoot with gold and turquoise touches. Set in Kenneth Hahn Recreation Area in Los Angeles, California it's romantic and exotic vibe will give you lots of inspiration on touches which would be a welcome addition to any wedding day, and It's bold and beautiful florals will fill you with summery vibes. Latrice and Tanya Byrd are the talented duo that created the shoot, along with a team of trusted suppliers we catch up with them to find out all about the exotic outdoor wedding and how it was created….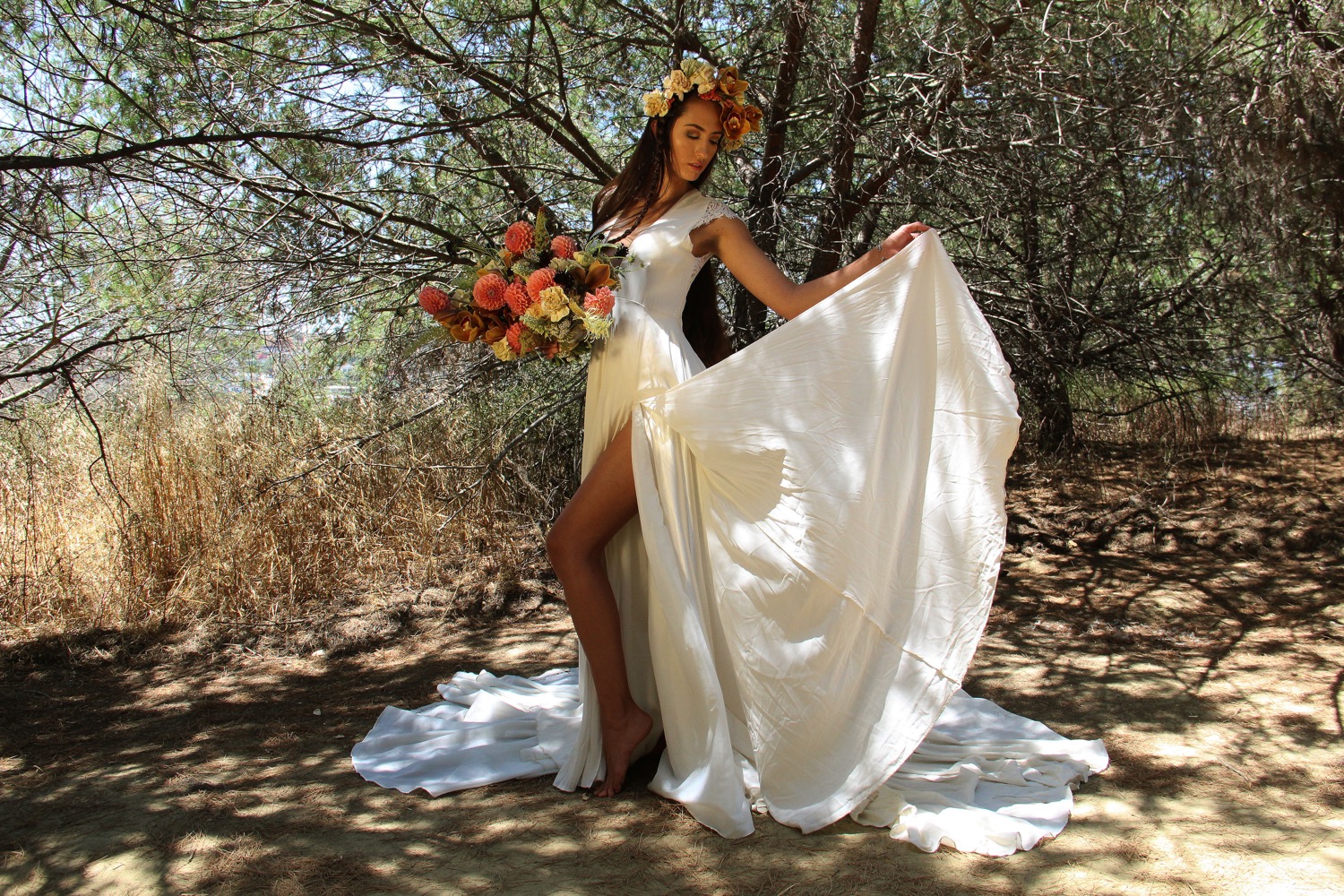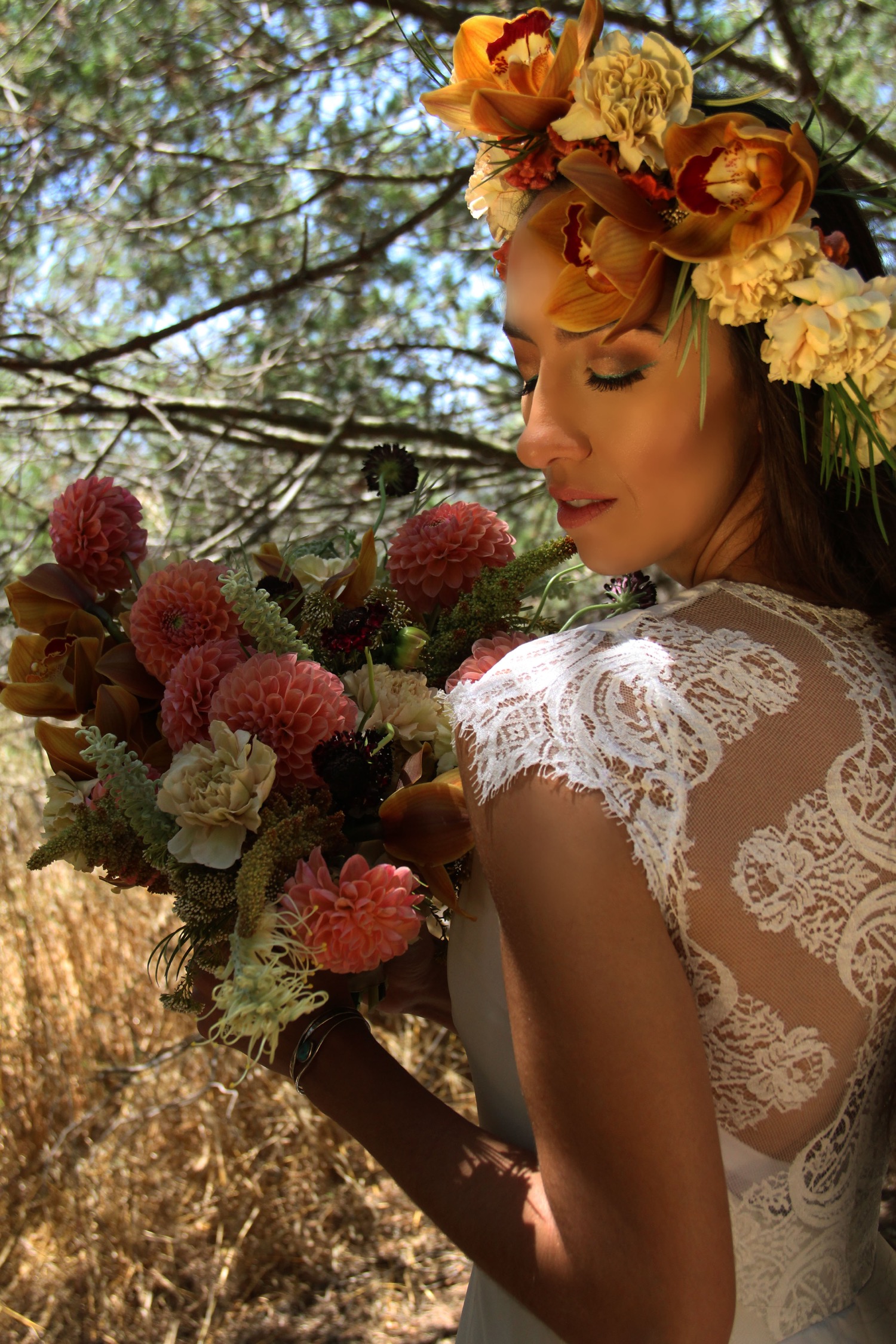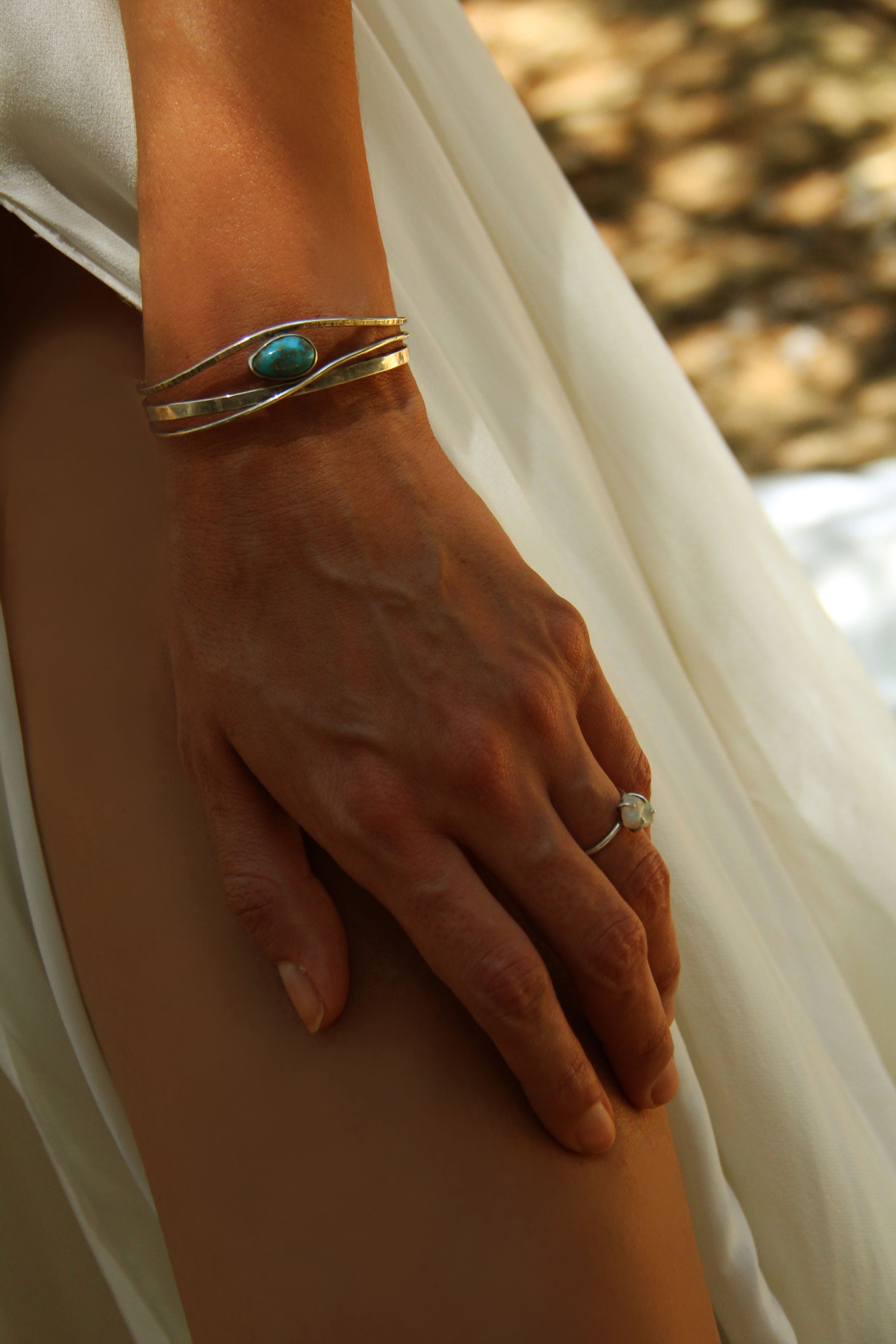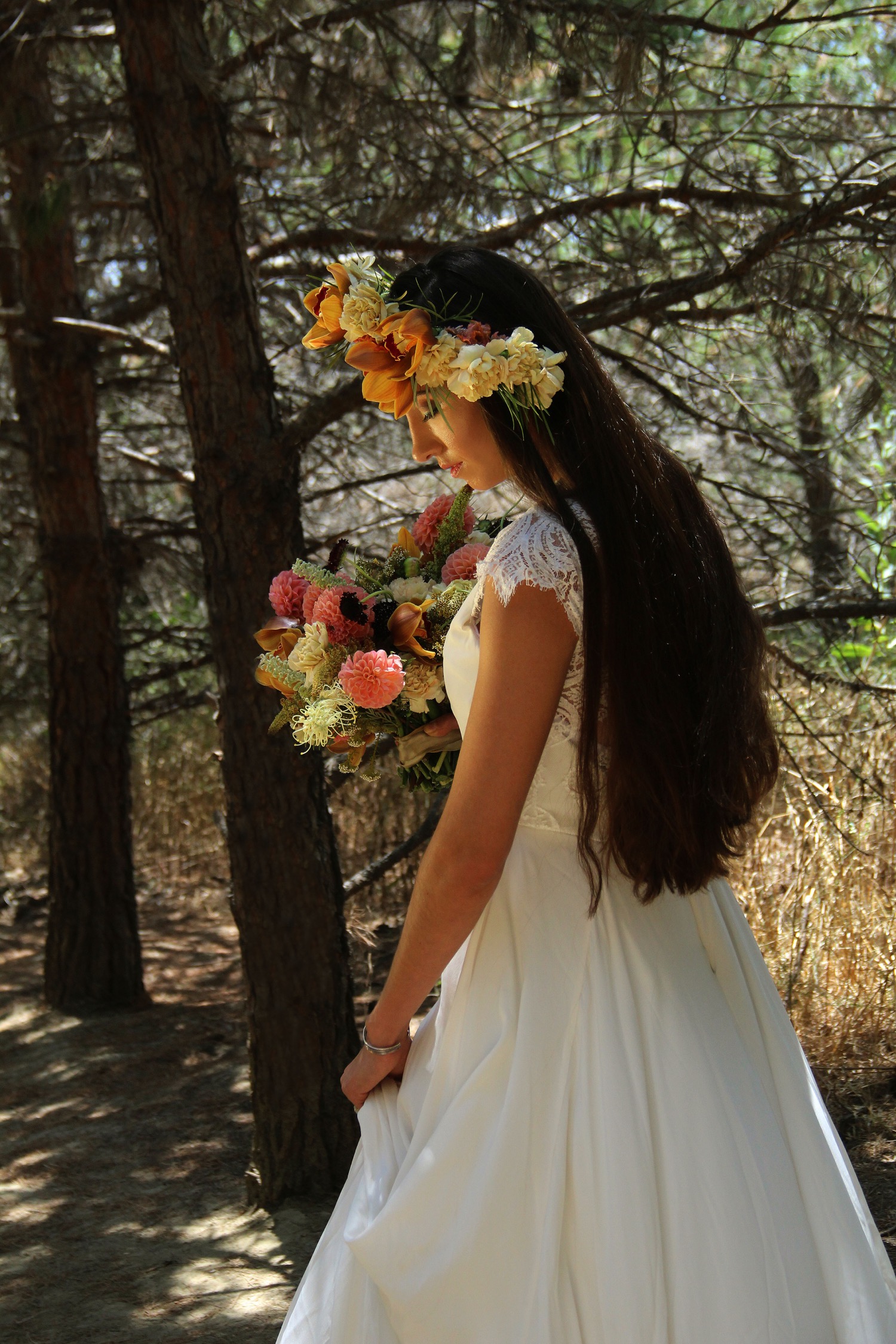 Exotic Outdoor Wedding with Gold and Turquoise Touches
"With this styled shoot we wanted to do something a little different traditional wedding look. We focused on two main colours, Gold and Turquoise. We wanted each colour to complement each other. We also knew we wanted the look to be a mix of bohemian and a earthy chic vibe! From that we all came together and put our own individual creative touches to the look we were going for. From the floral, cake, invitation, and wardrobe we were able to create something unique, A Gold and Turquoise wedding styled shoot!"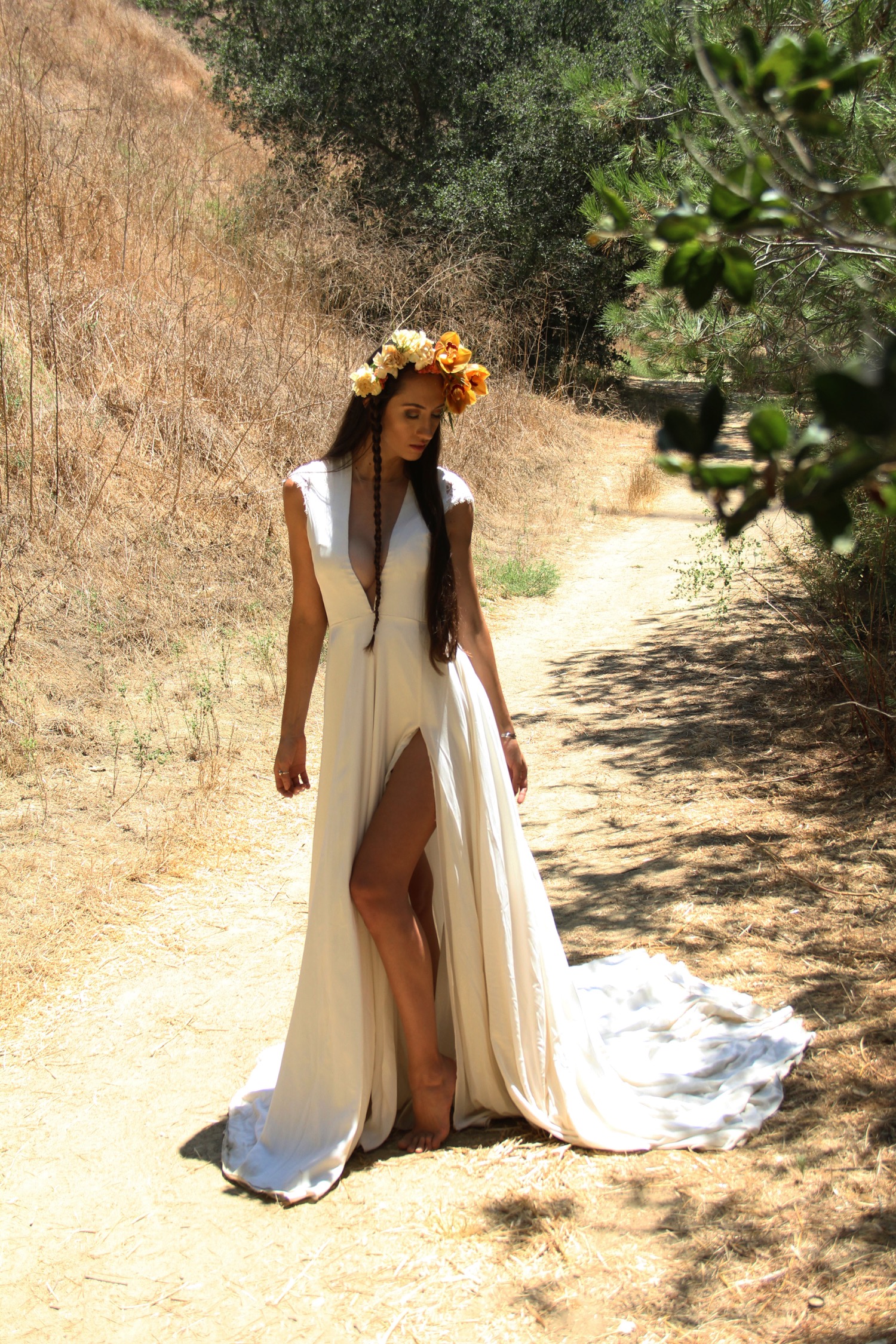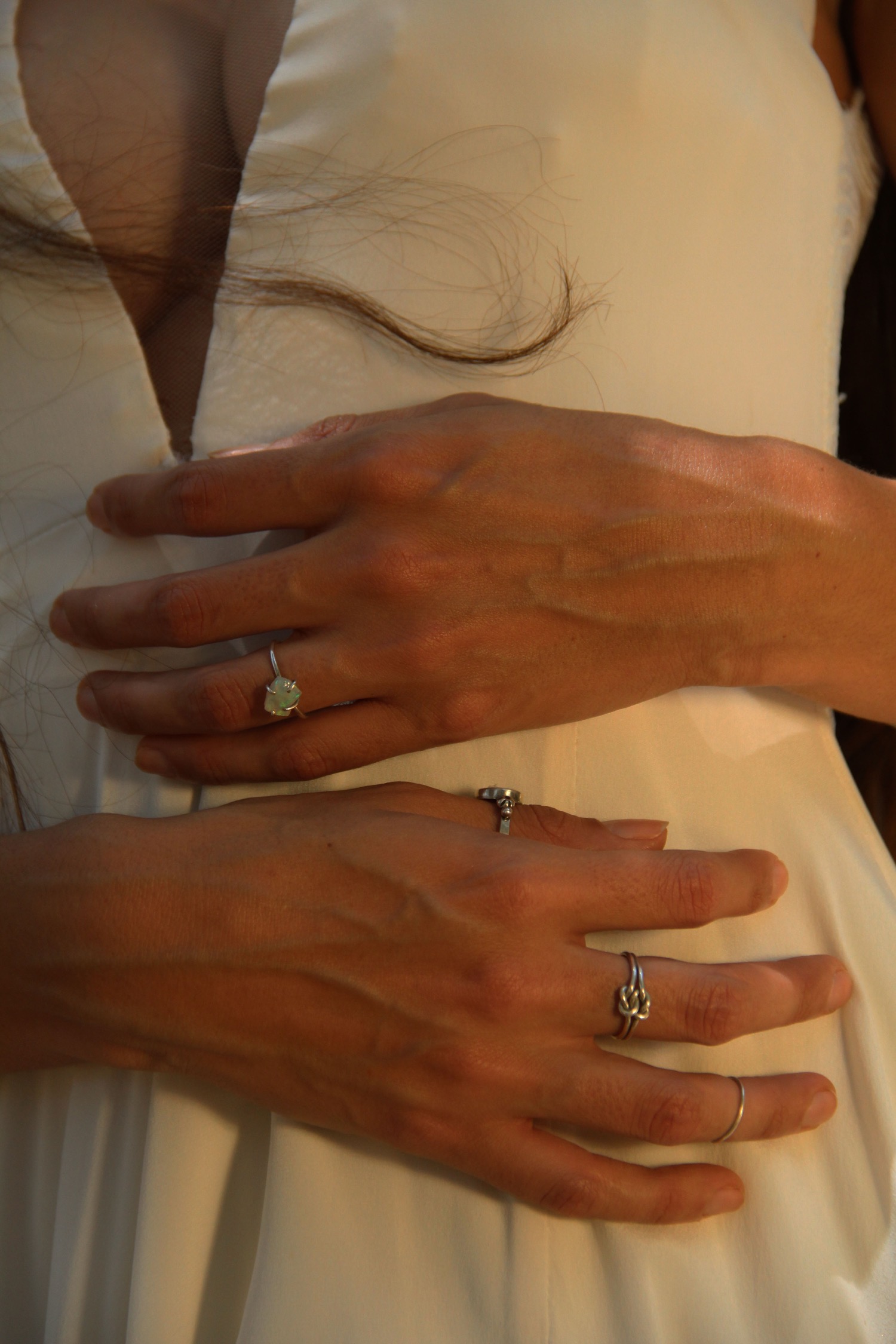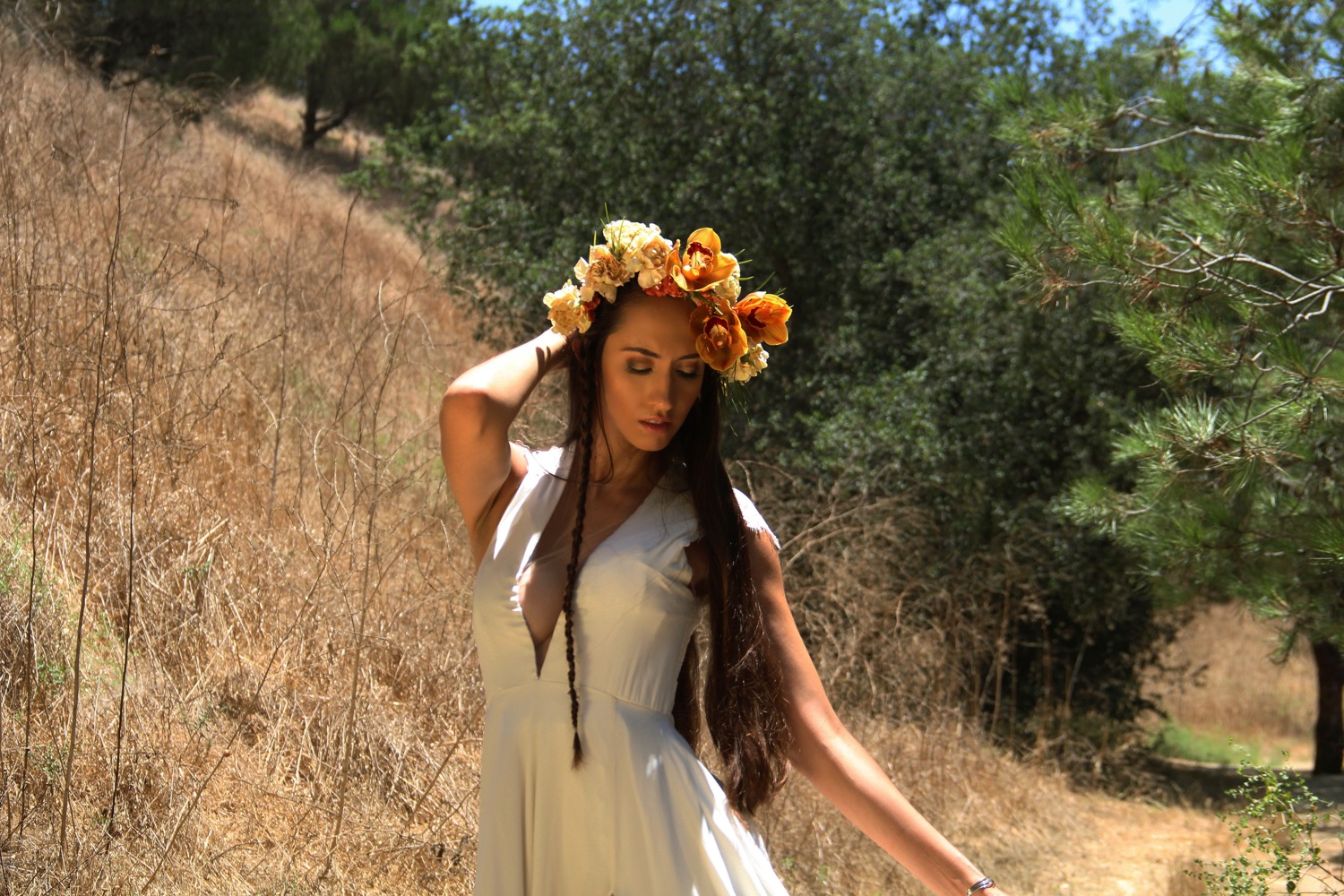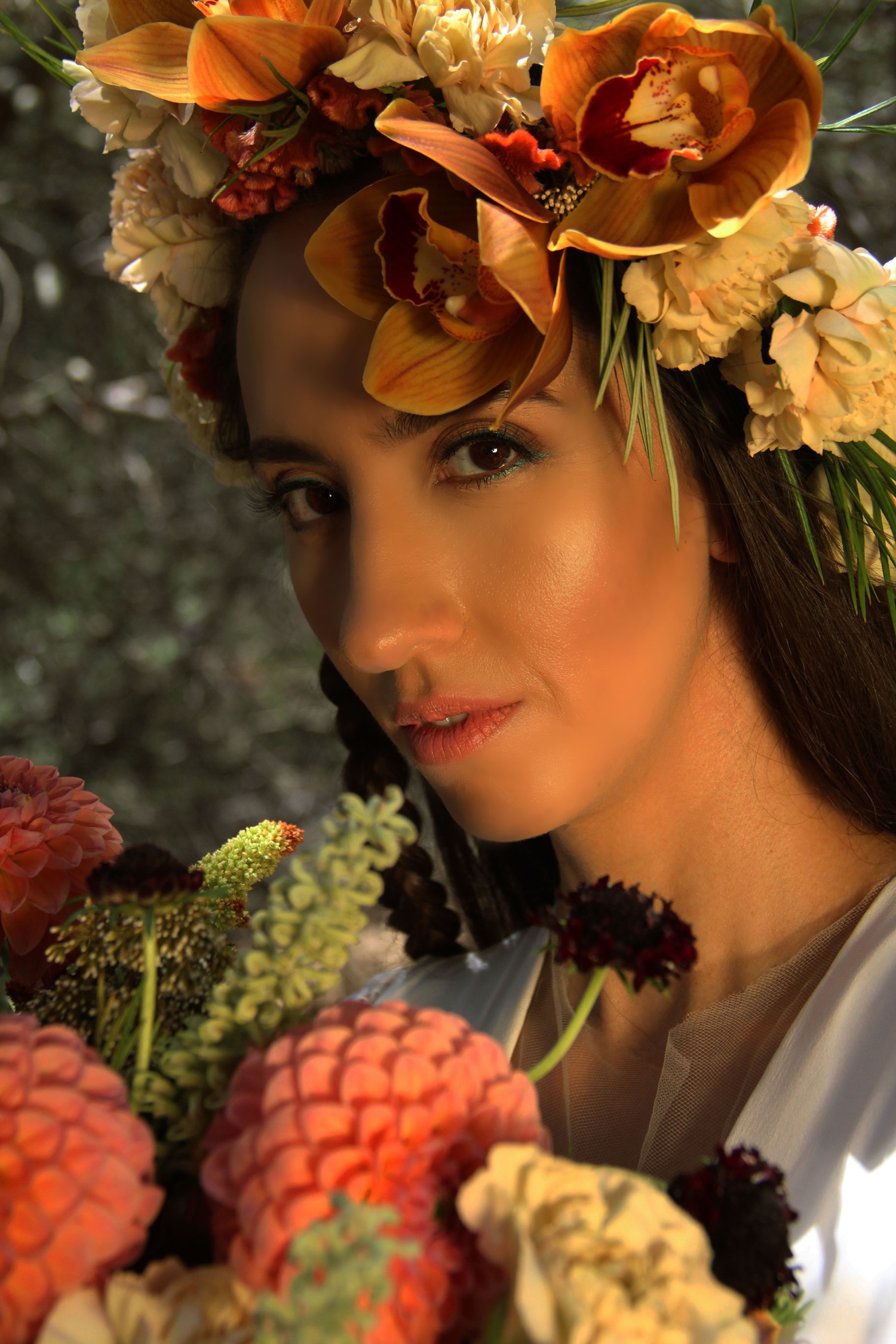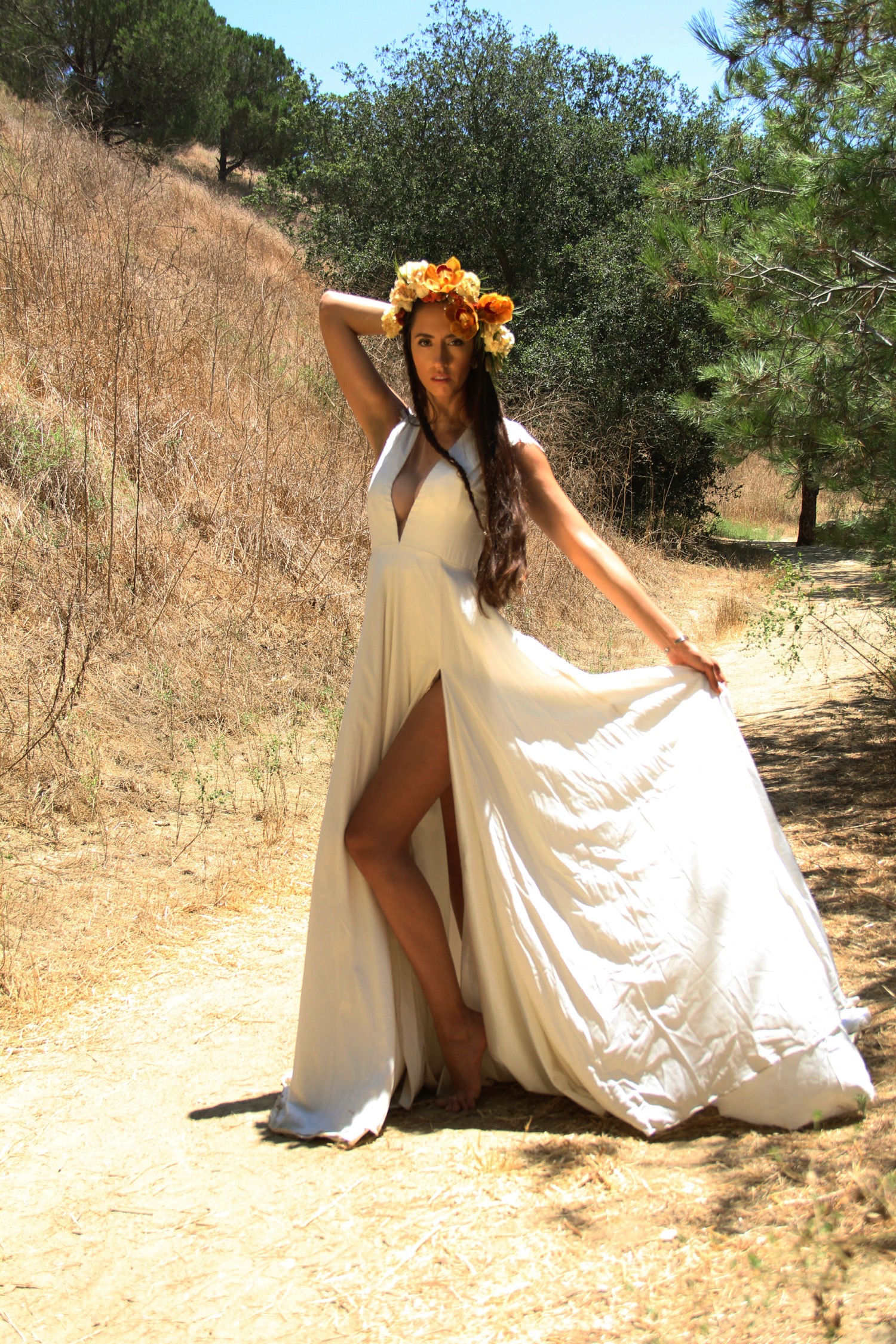 "The shoot took place in Kenneth Hahn Recreation Area in Los Angeles, California! It was the perfect outdoor location for this shoot. As the photographers and videographers for this shoot we wanted to bring out the rich and vibrant tones with a golden glow to pop out the colours."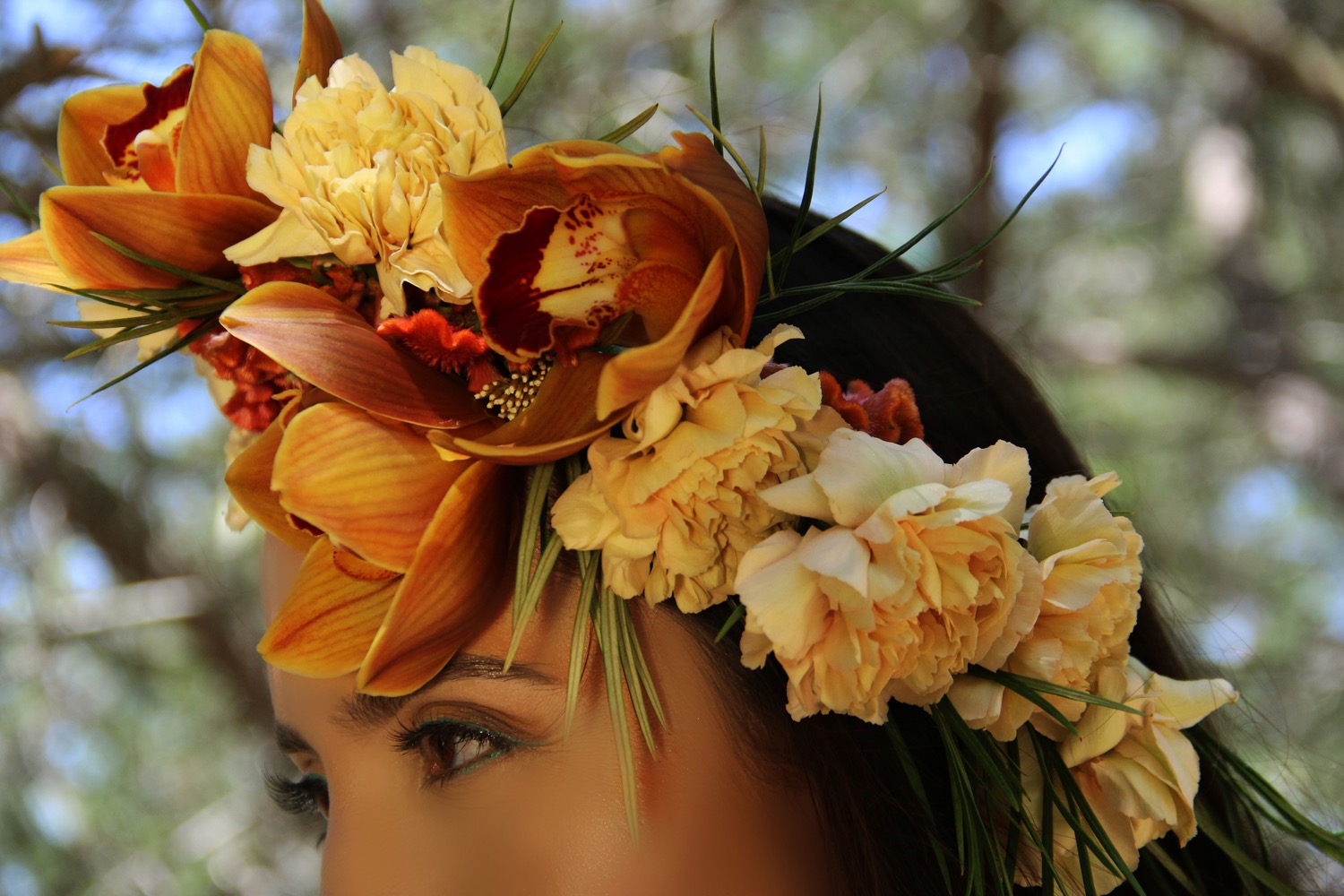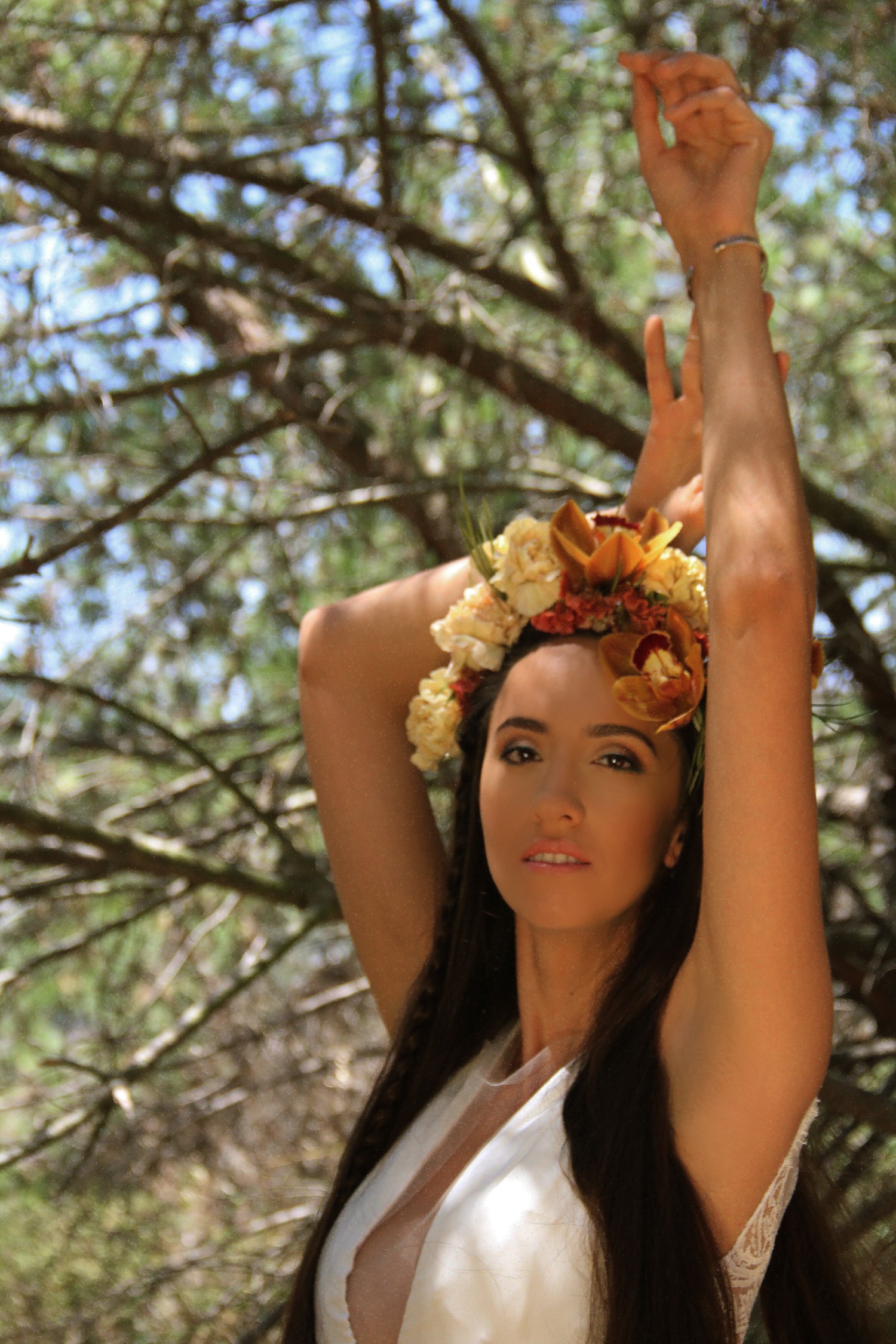 Florals – Hannah Melde
"To complement the floral design that was created by Hannah Melde. We loved how her overall style was more visually creative rather than traditional. She used a mixture of Cymbidium Hokey Pokeys, Amaranthus, Queen Anne Lae Chocolate, Coxcomb flower, Scabiosa Flowers, Dahlia coral, carnations assorted, grevillea assorted, and rice flower white to create the lovely bouquet and flower crown."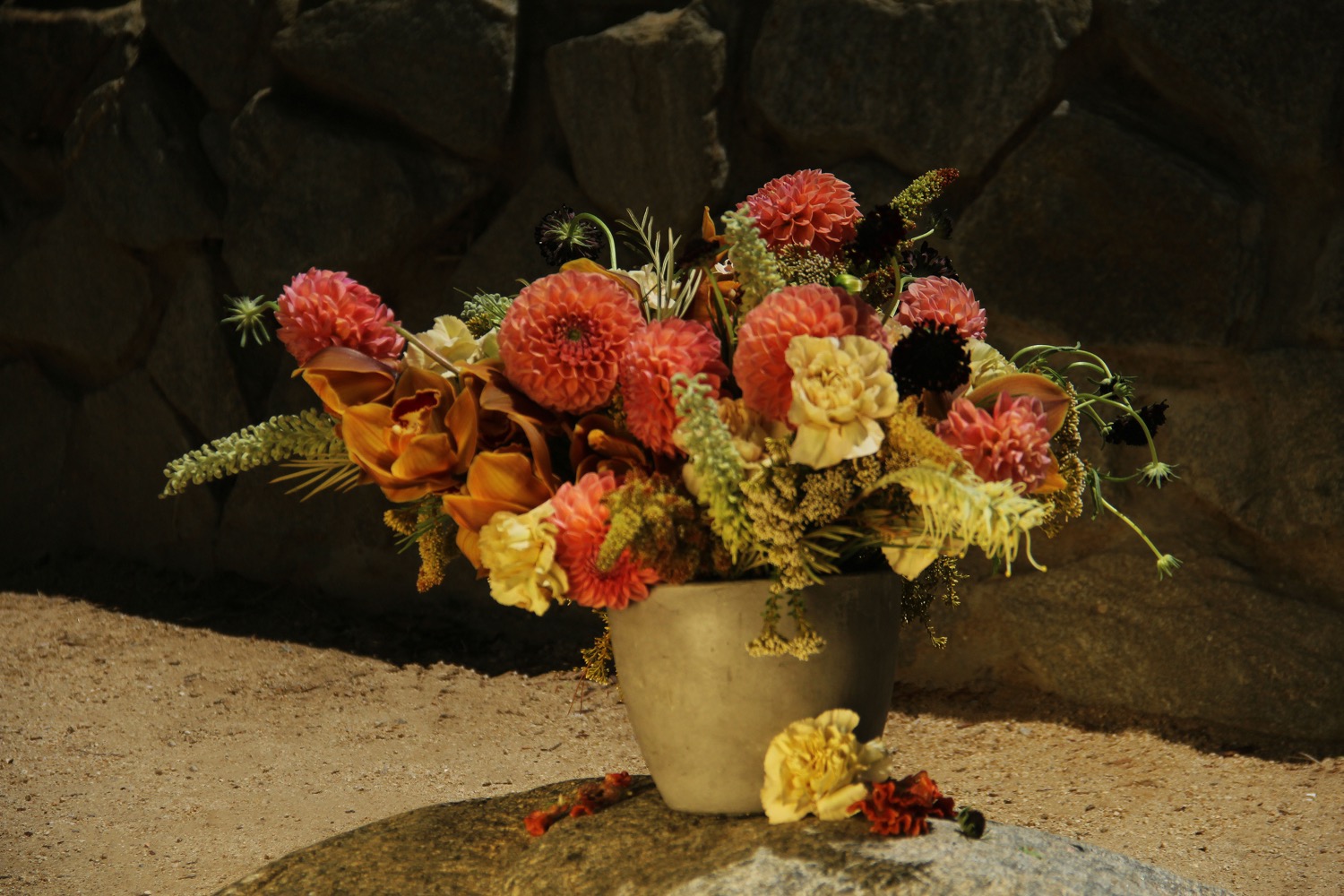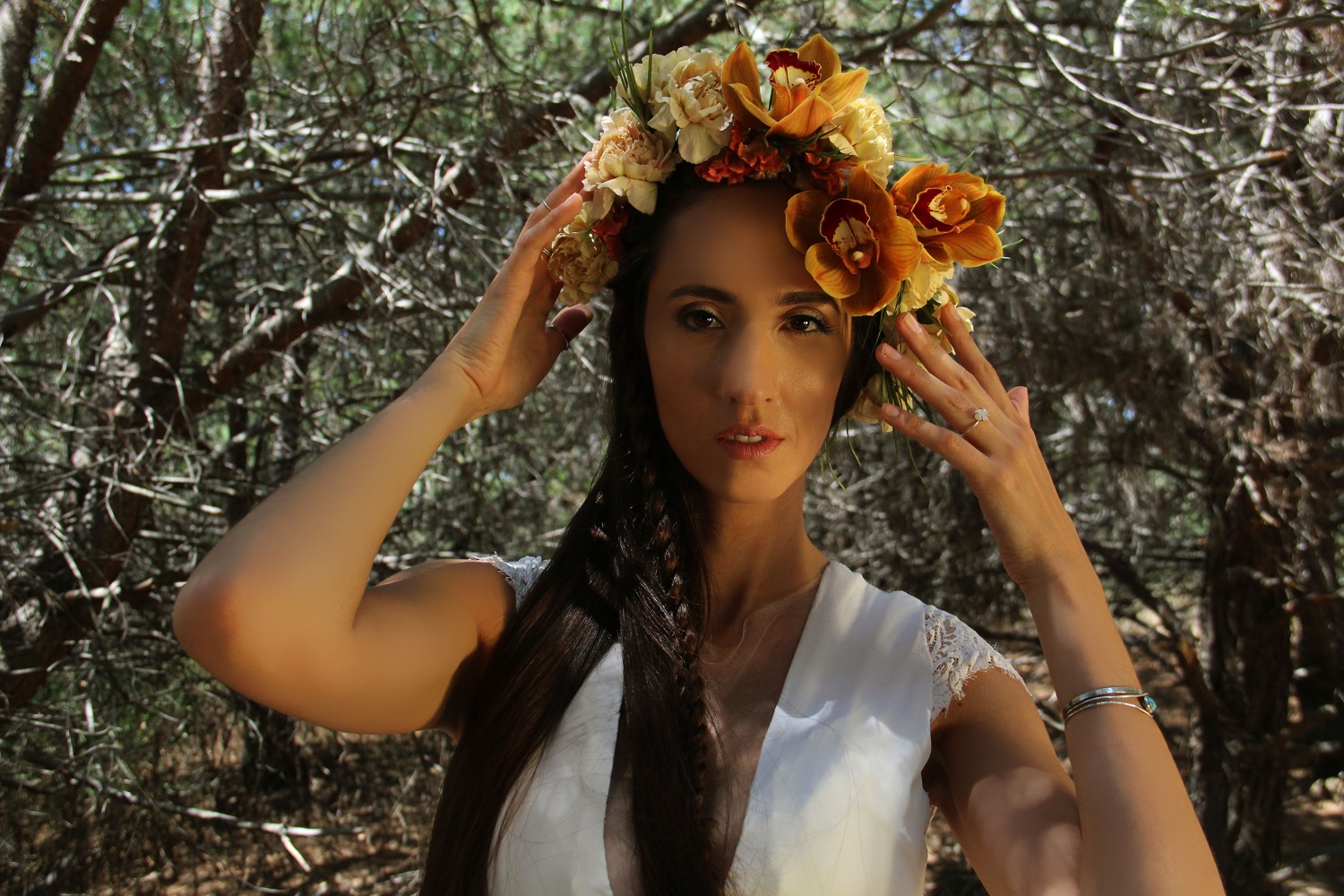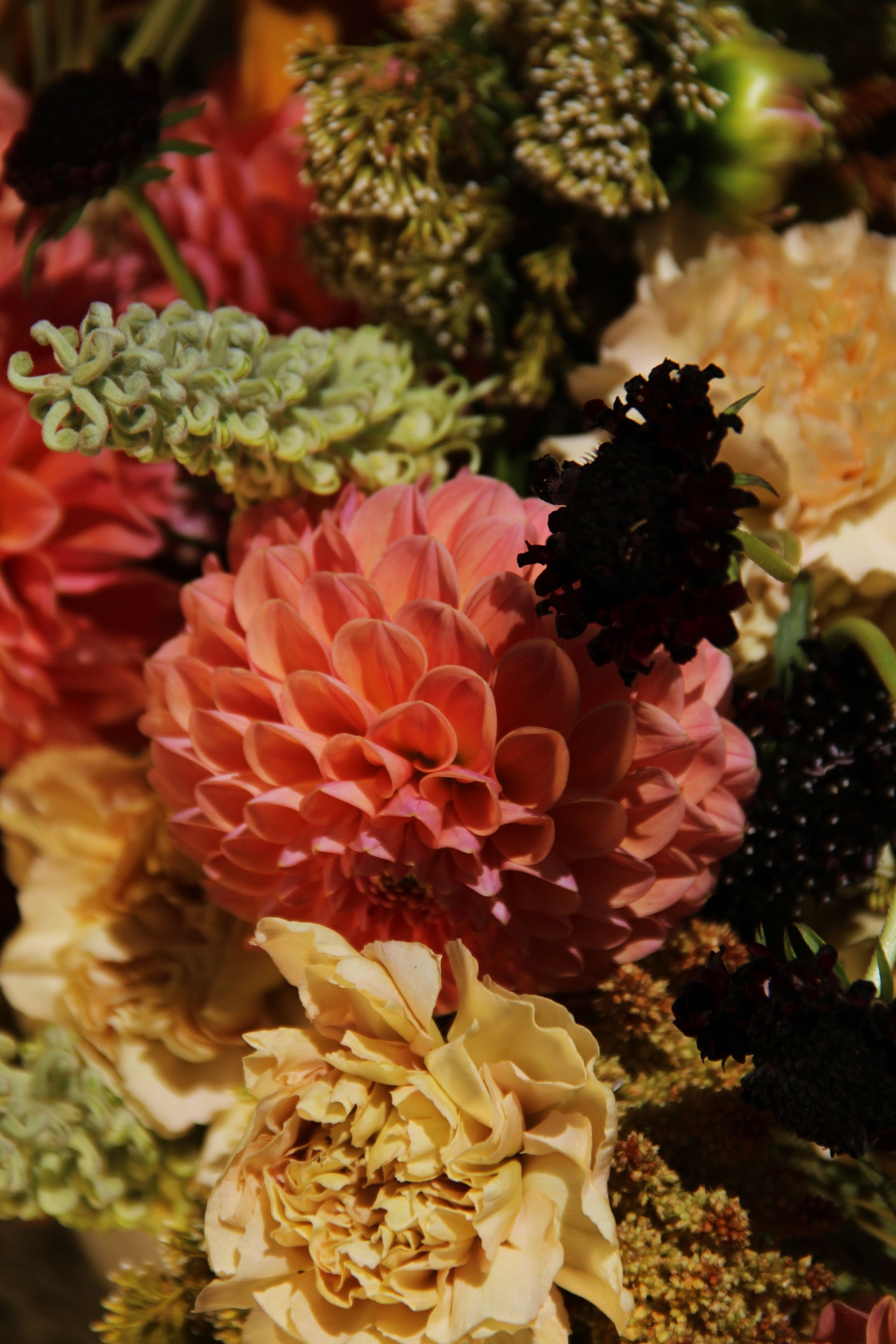 The Dress – Kirsten Paige Bridal
"For the Dress it was from Kirsten Paige Bridal from her Love Affair Collection! This specific dress is called DARCY. We knew we wanted something that would play into the theme perfectly and just love the laced details in the back of the dress and the slit on the side of the dress."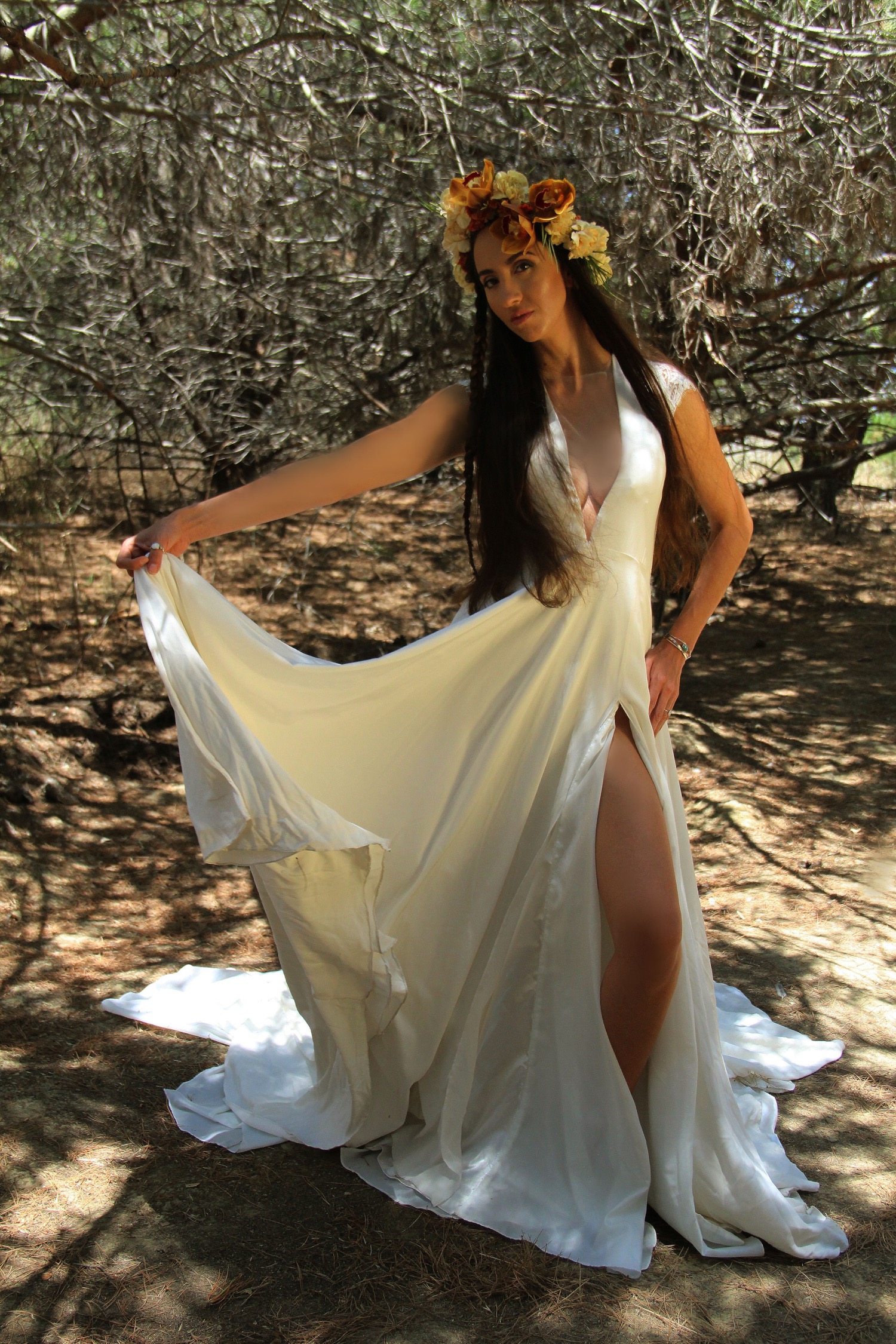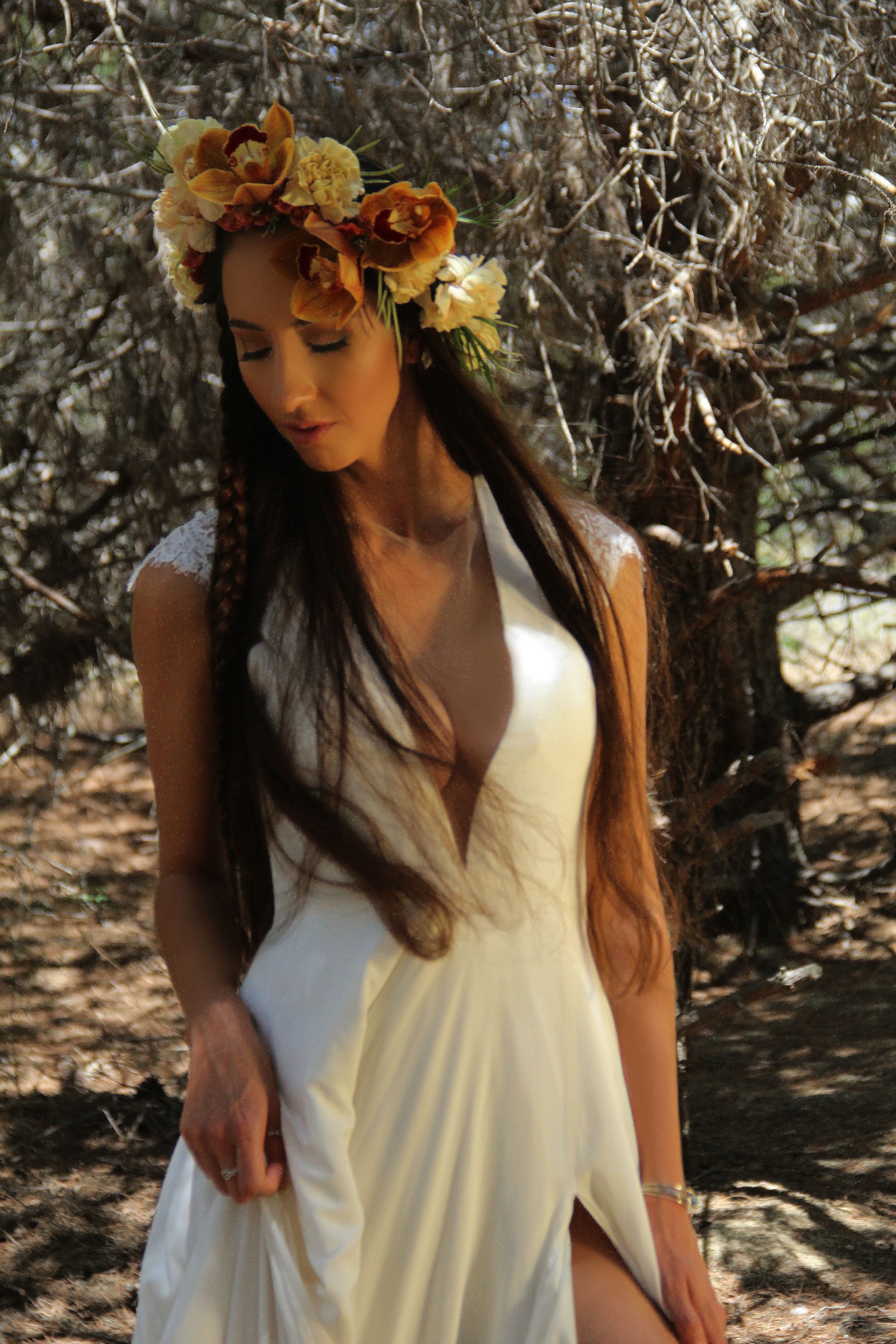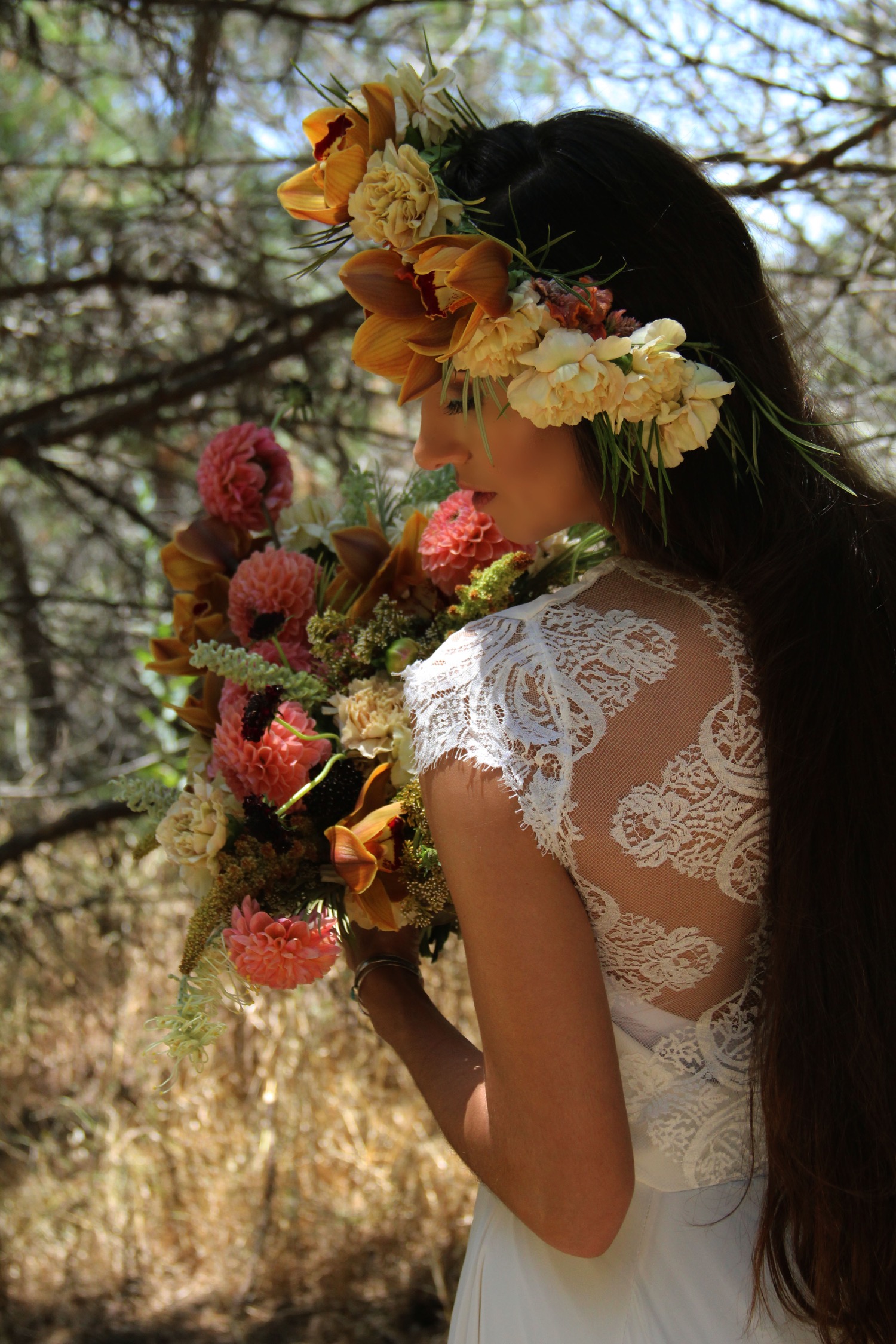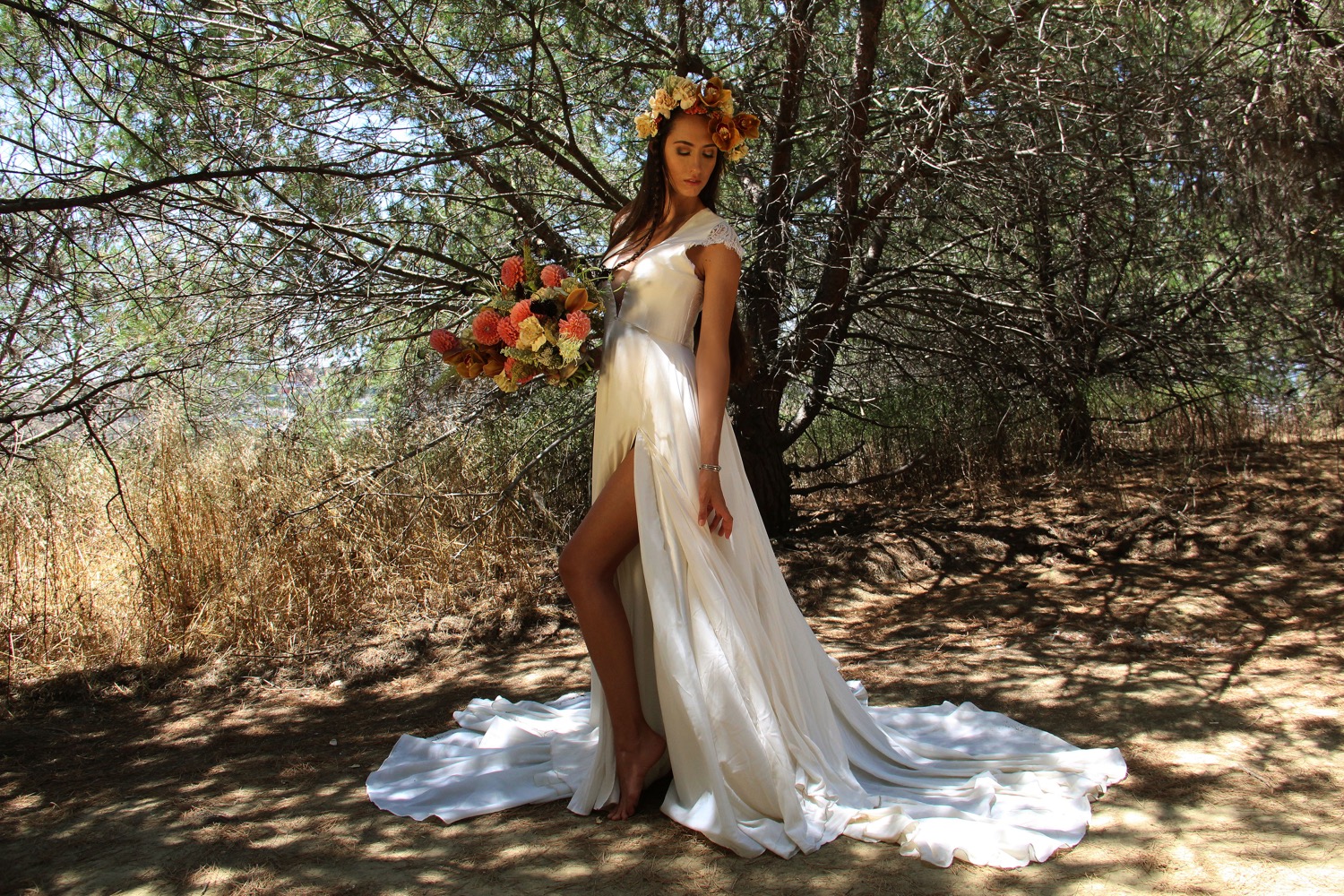 Cake – Nika Yazdani
"The Cake was made by Nika Yazdani with Sugar Studio. We told her the colours we were going for and she made the perfect geode wedding cake. We love how simple yet creative it was from with the turquoise crystal design."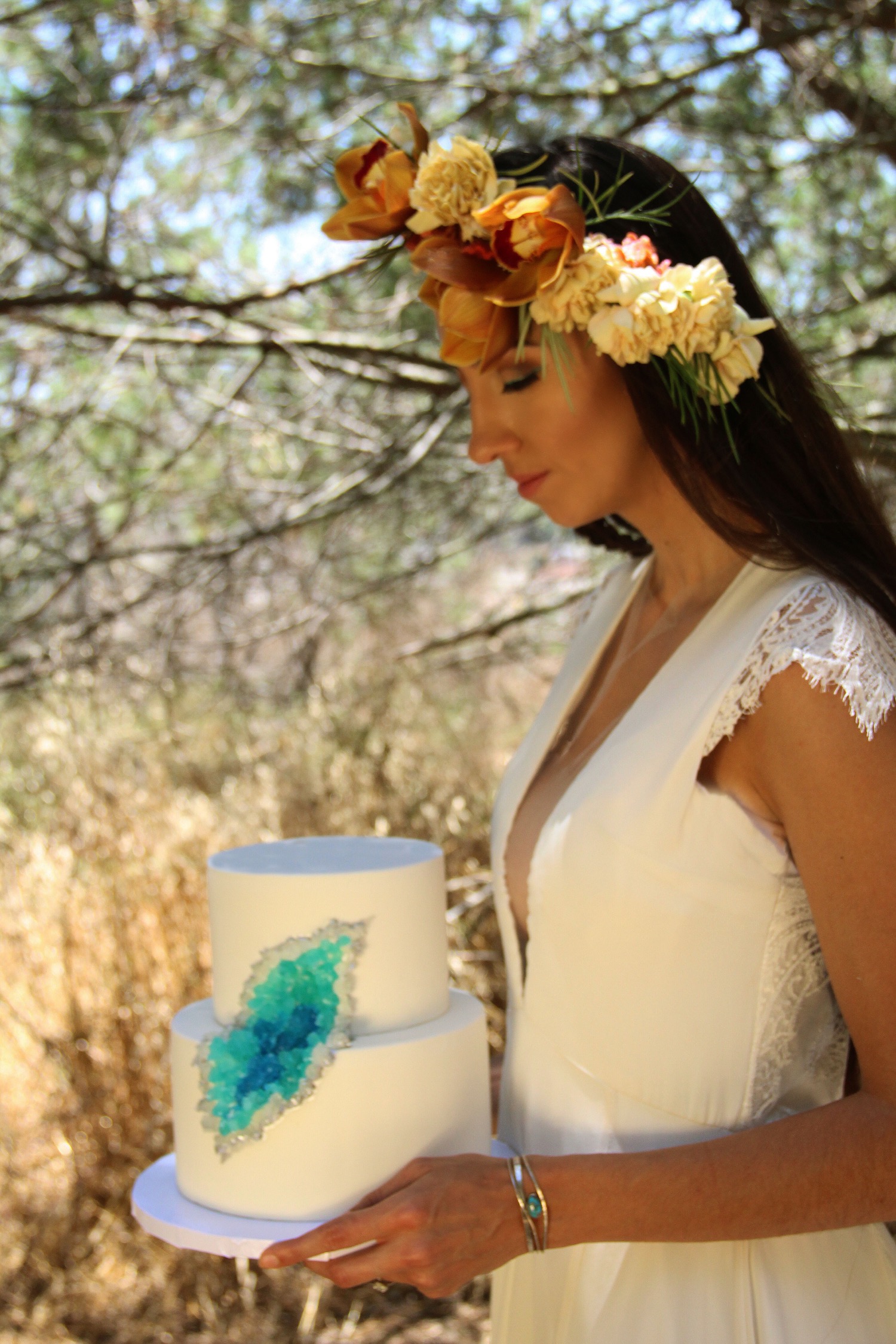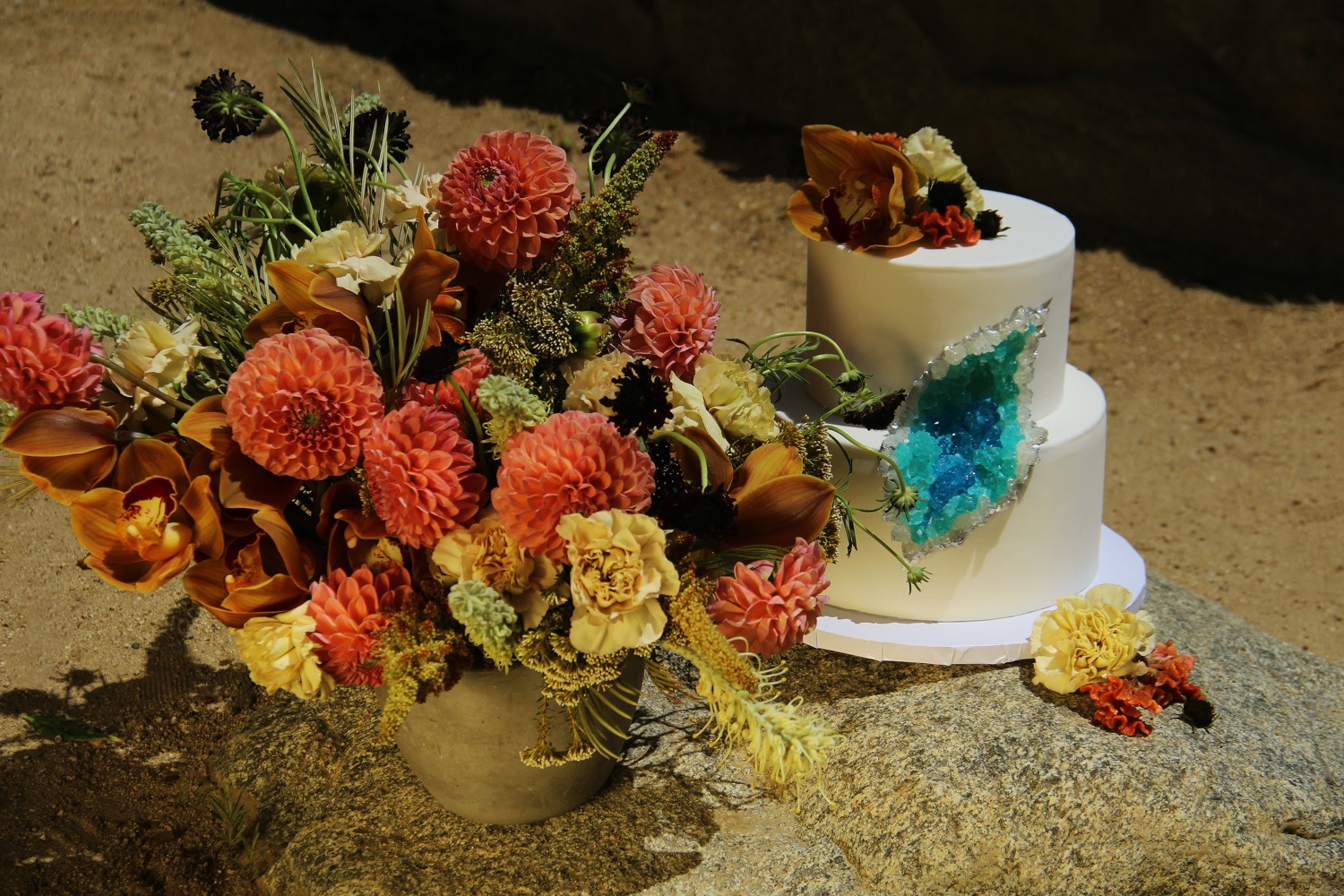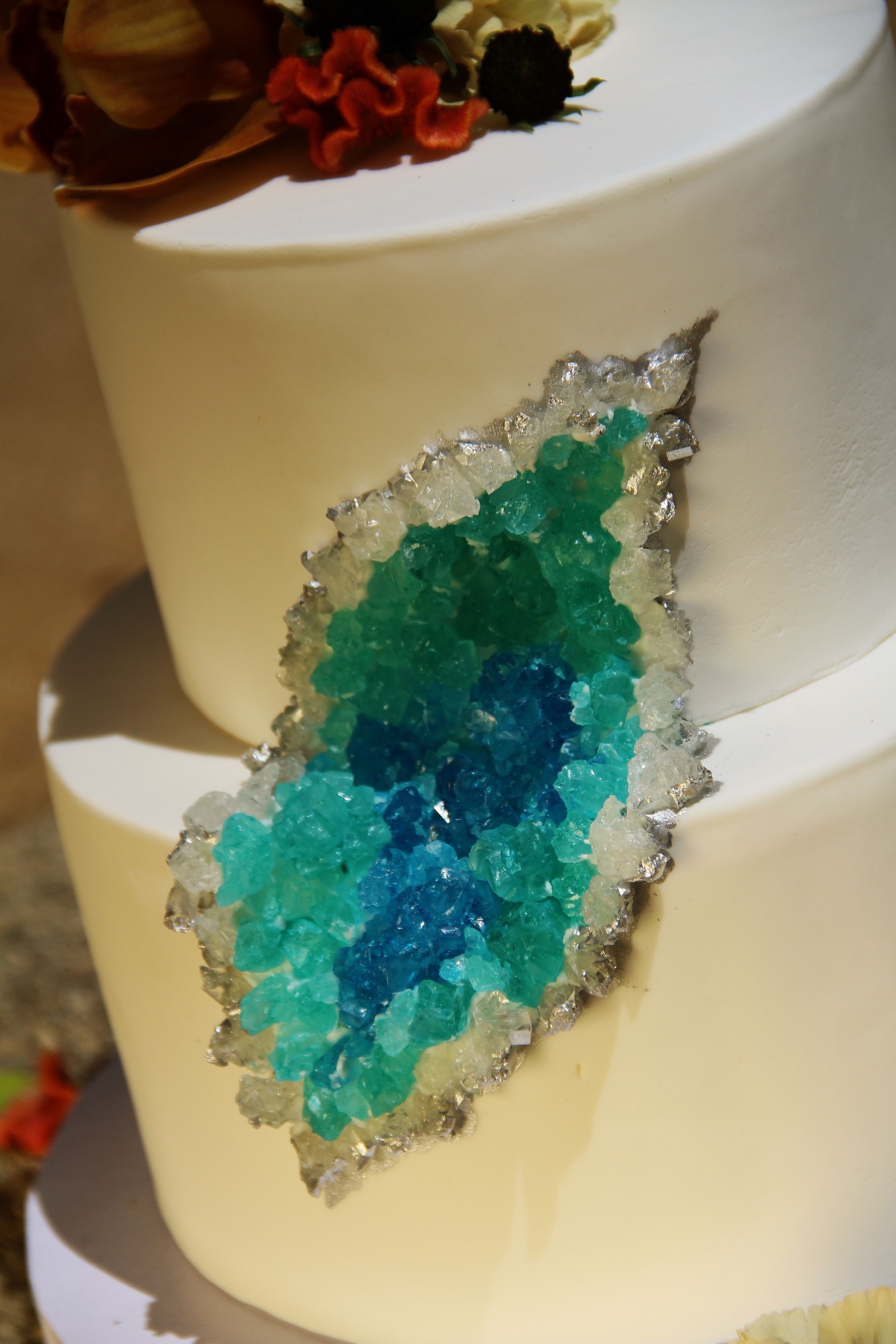 Stationery – Fawn Lettering
"The invitations were from Alyssa Lowe from Fawn Lettering who specializes in hand lettering and paper arts. She incorporated water colour and Metallic elements to the invitations to match the Jewellery that was also handmade from Sarah Melde with Gilded Poppy Company.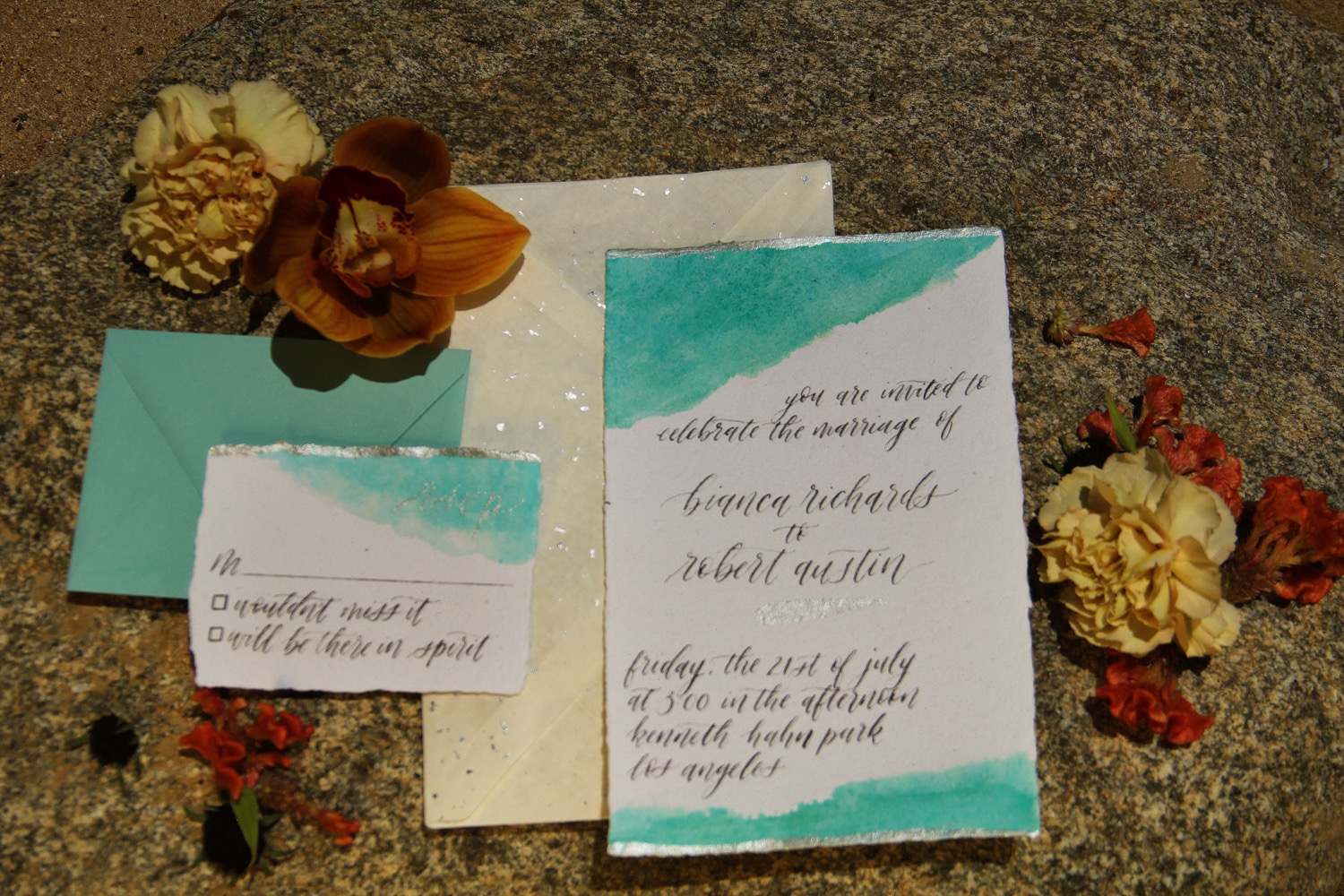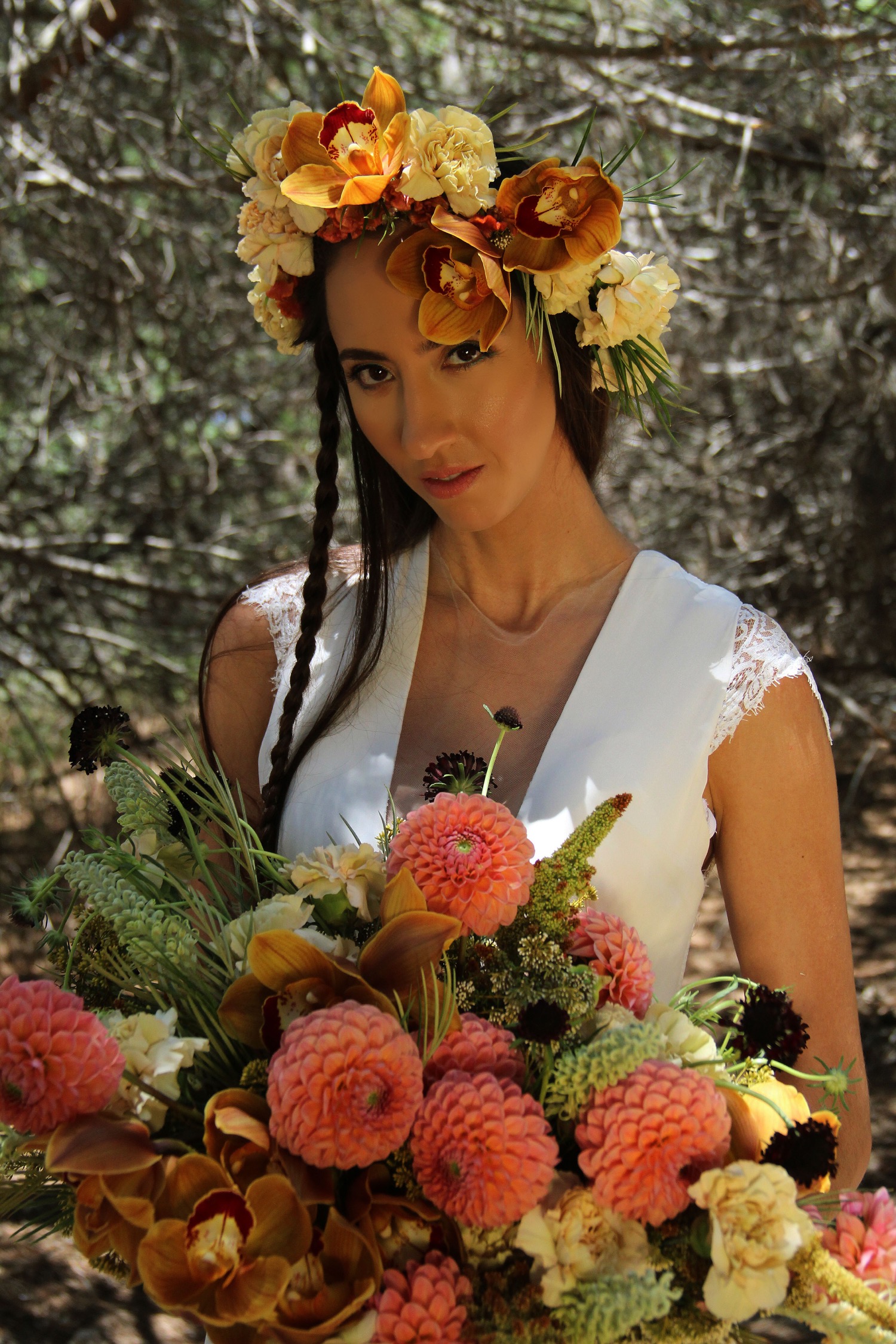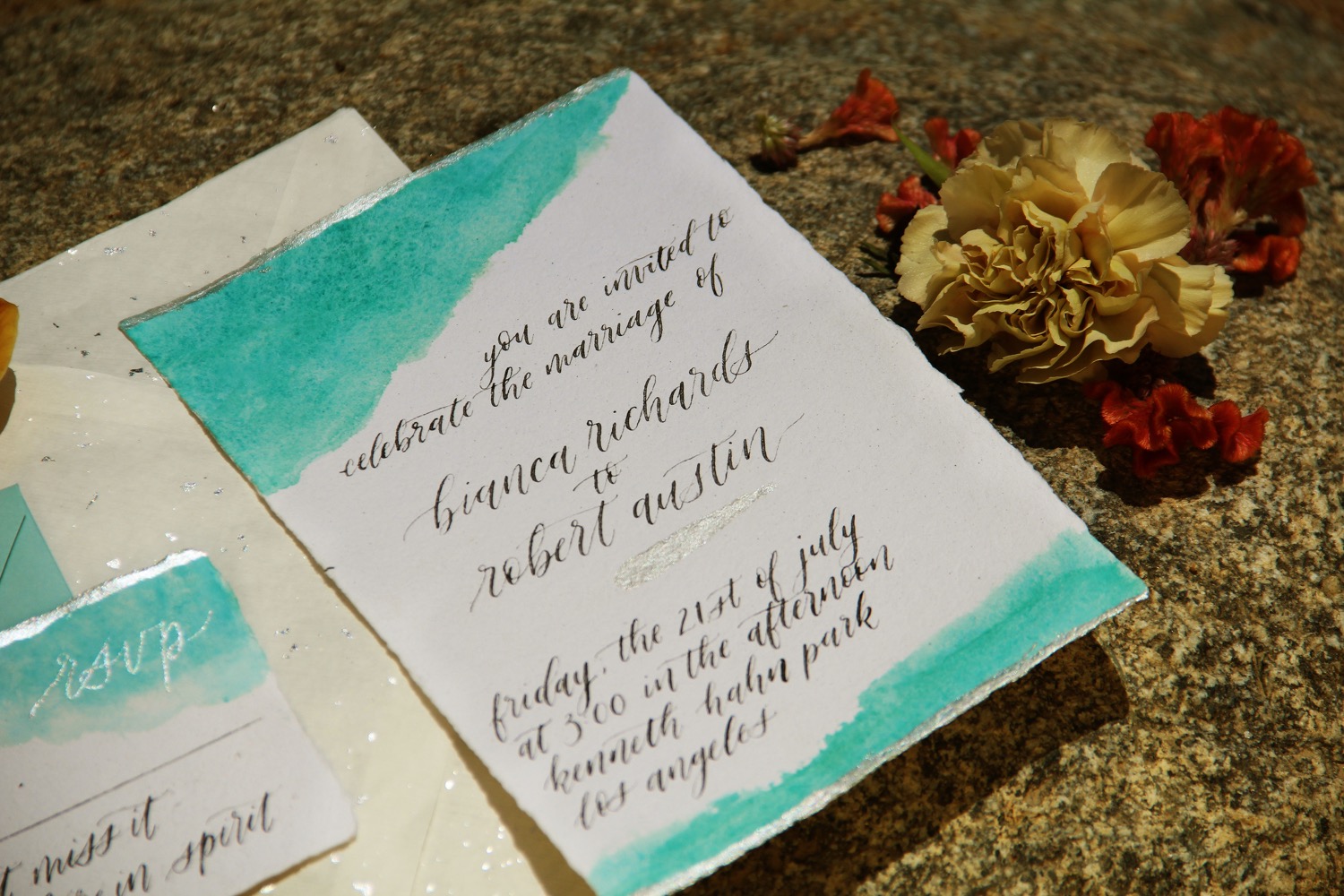 Hair and Make up – Tay Robinson
"Hair and Make up was done by Tay Robinson with C.A.S experience. We knew we wanted the overall look to not be over glamorized but more natural and would complement the overall colour scheme and style."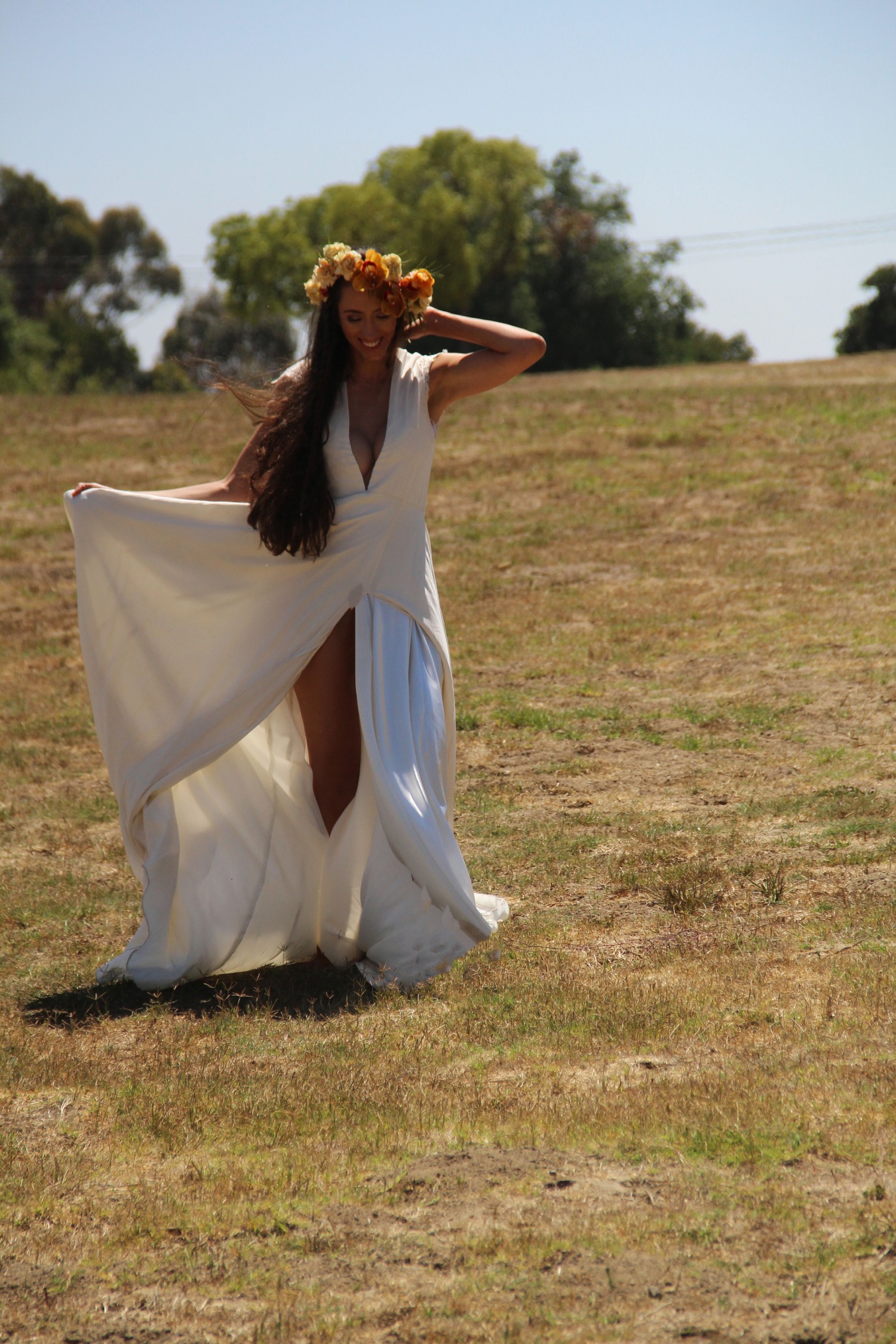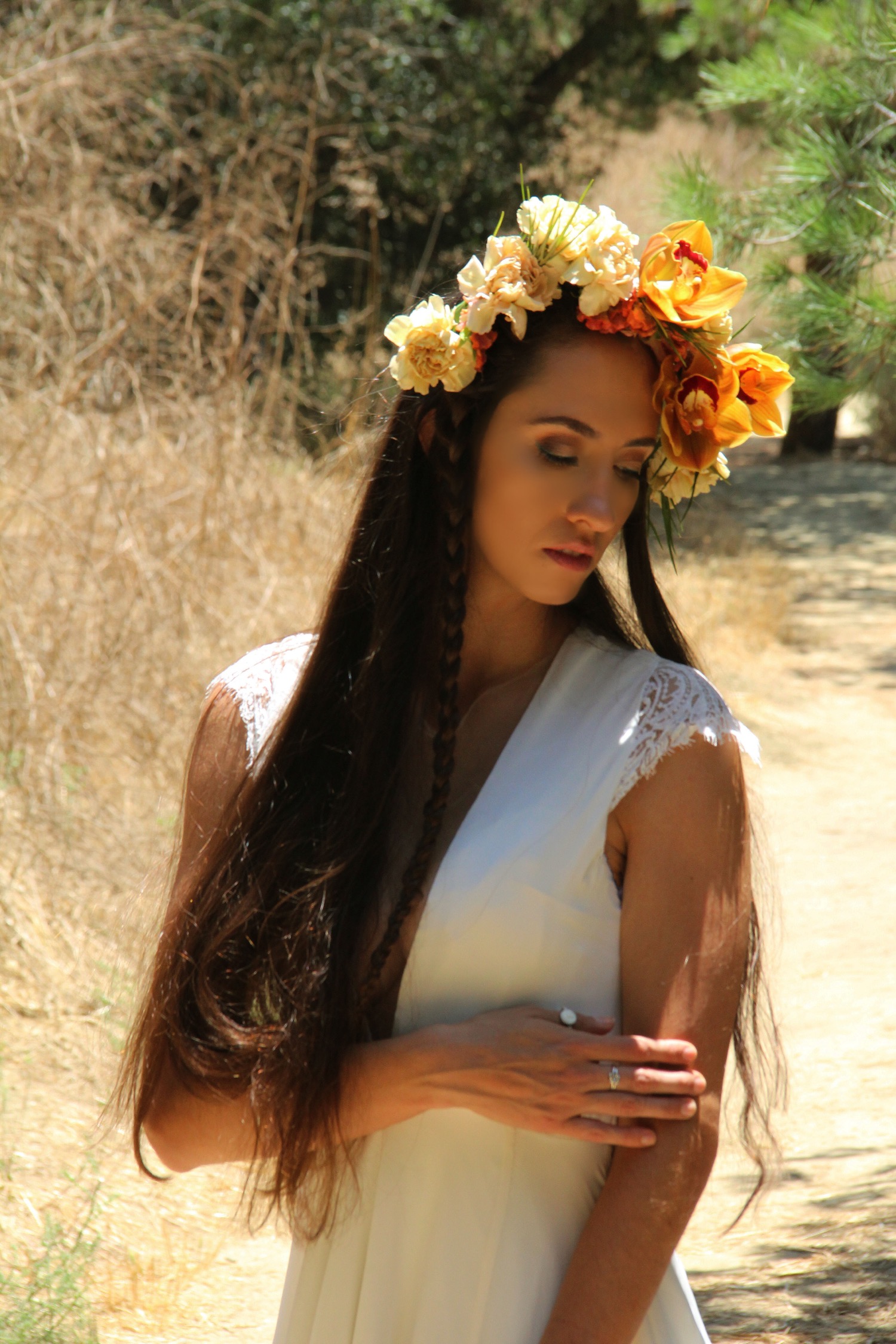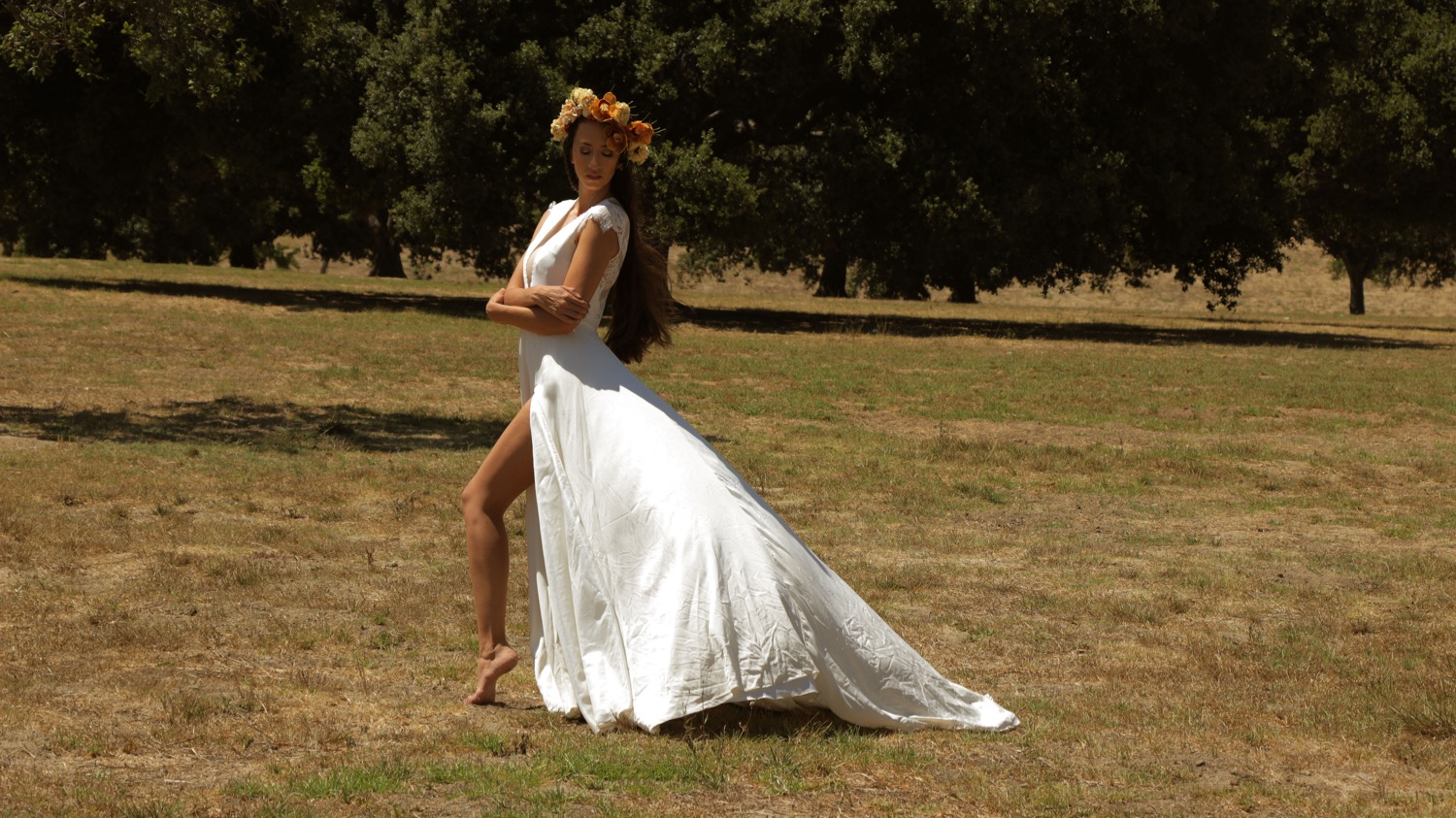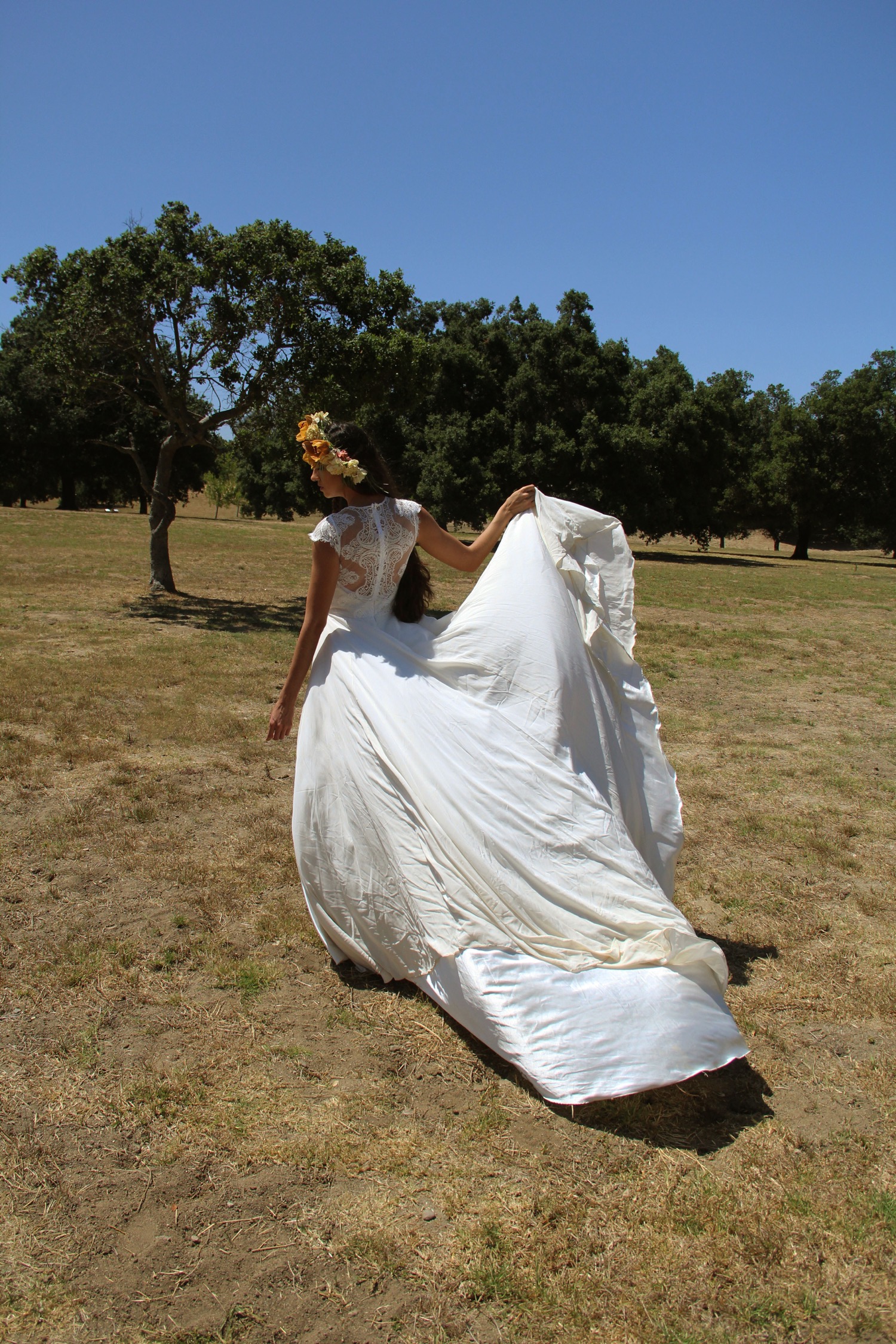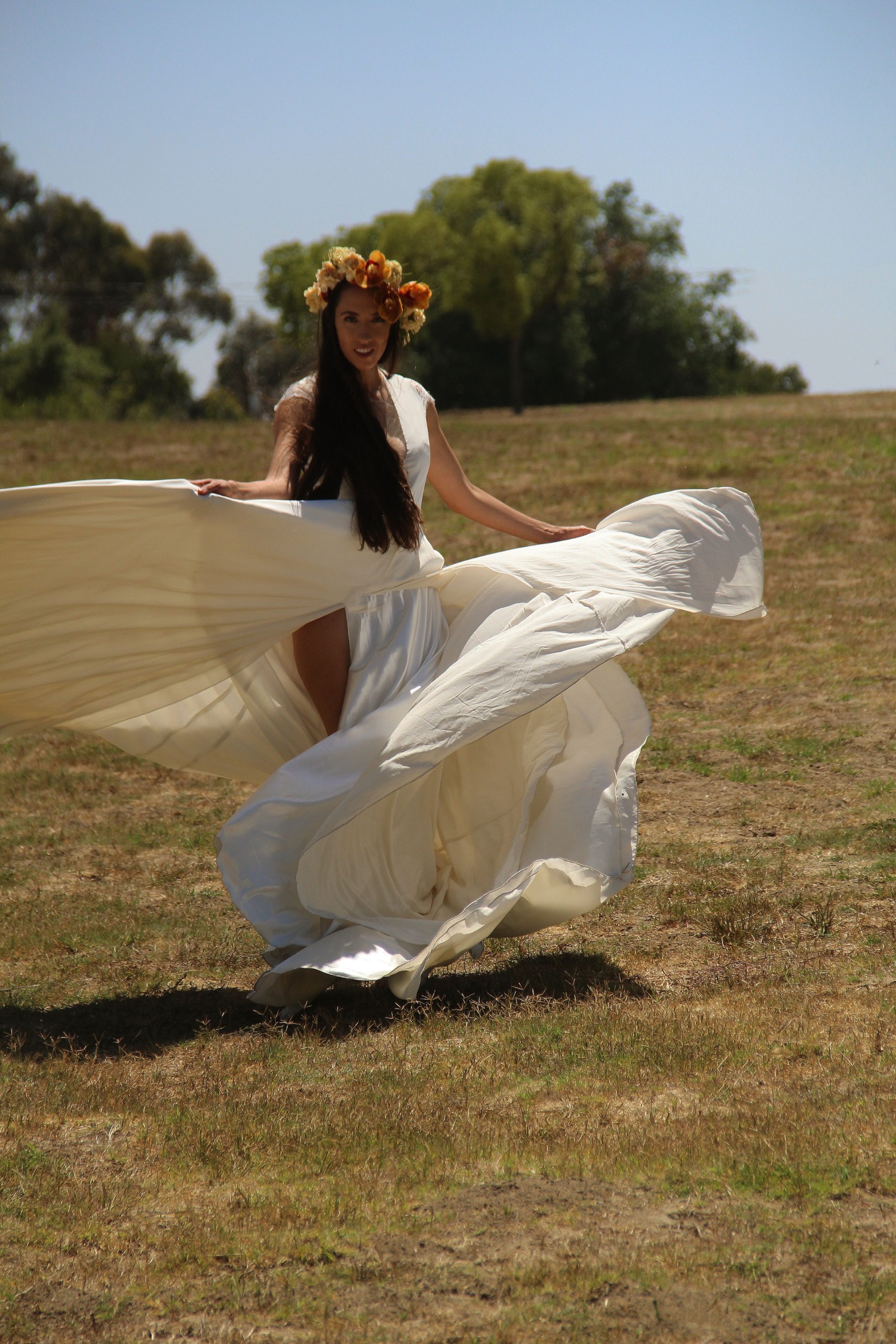 The Team – Exotic Outdoor Wedding with Gold and Turquoise Touches
Film and Photography – The Byrd Sisters – Latrice and Tanya Byrd @thebyrdsisters
Model – Alessandra Lopez @alessandrailopez
Make up – Tay Robinson @casexperience
Dress – Kirsten Paige @kirstenpaige
Stationery – Alyssa Lowe with Fawn Lettering @fawnlettering
Cake – Nika Yazdani with Sugar Studio @Sugarstudiola
Florals – Hannah Melde @golden_hero
Jewellery – Sarah Melde with Gilded Poppy co. @gildedpoppyco
Looking for more exotic outdoor wedding inspiration check out Cuban wedding ideas from the 4 Counties Wedding Award winners