For the vintage loving brides and grooms out there, you will love this shoot as it features a Hurricane! And for anyone who is simply not that bothered about planes, you will love the accessories, flowers and dresses I promise!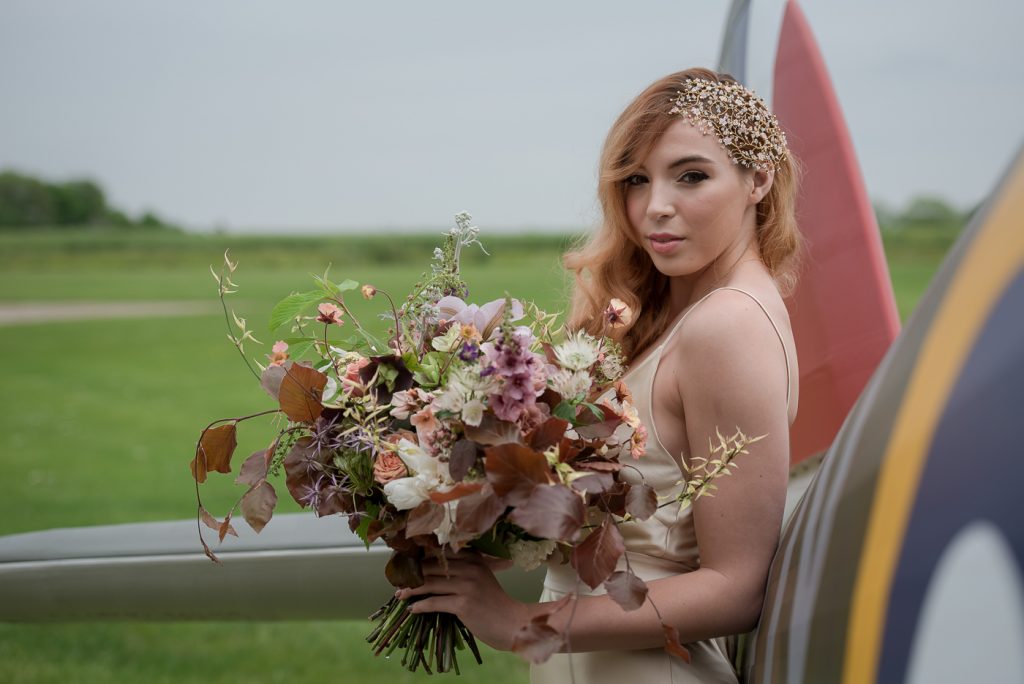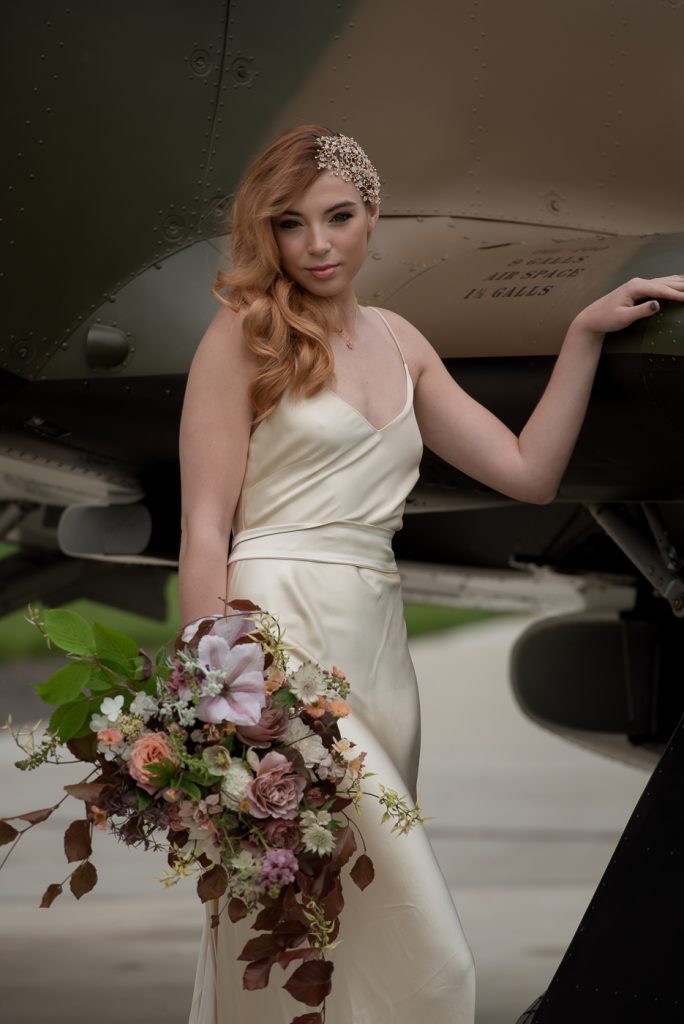 Beverley Pile from P.S With Love sent in the styled shoot and describes it here:
"The setting for the shoot was Elmsted Airfield which is located deep in the rolling Suffolk countryside and which formed a stunning backdrop for the images. It was also a true treasure trove and there we found vintage vehicles, rusted ammunition, patina coated metal, all providing a variety of beautiful tones and contrasting textures with which we could work."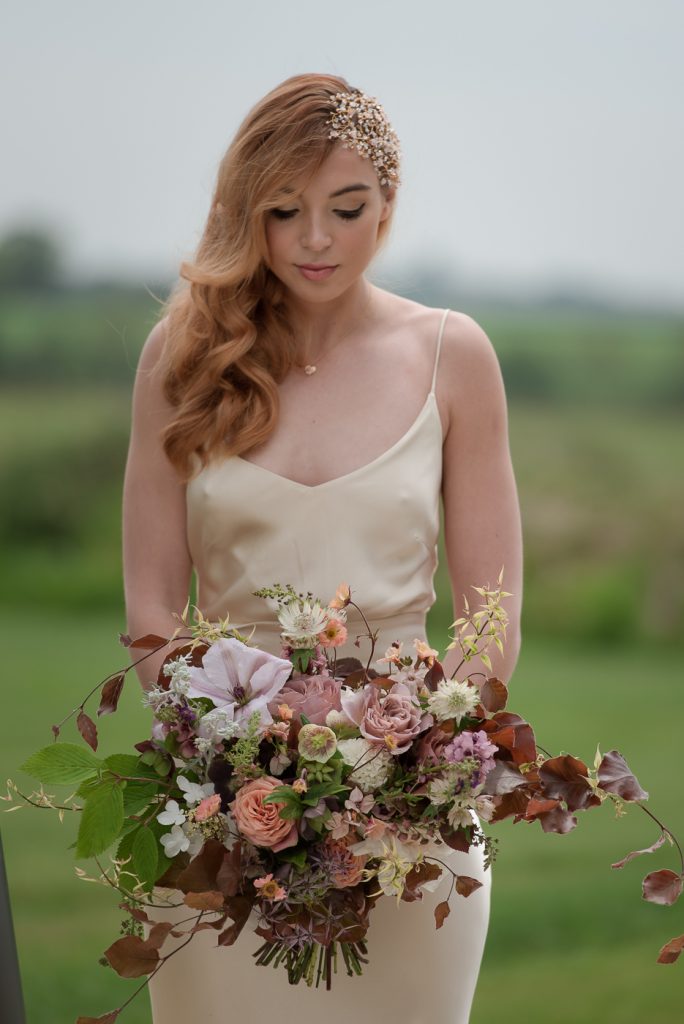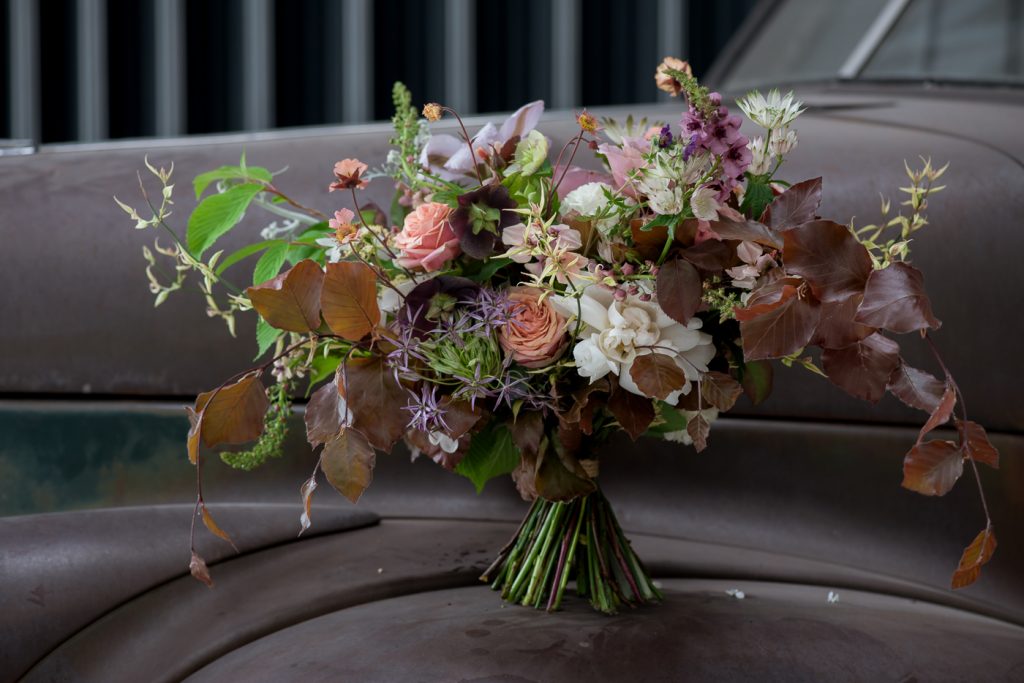 £Our aim was to stay true to the 1940s feel whilst adding contemporary touches to give it a relevance to today, such as using contemporary jumpsuits alongside traditional dresses, adding intricate beaded headpieces with both birdcage and flowing veils to suit both up dos and loose long locks."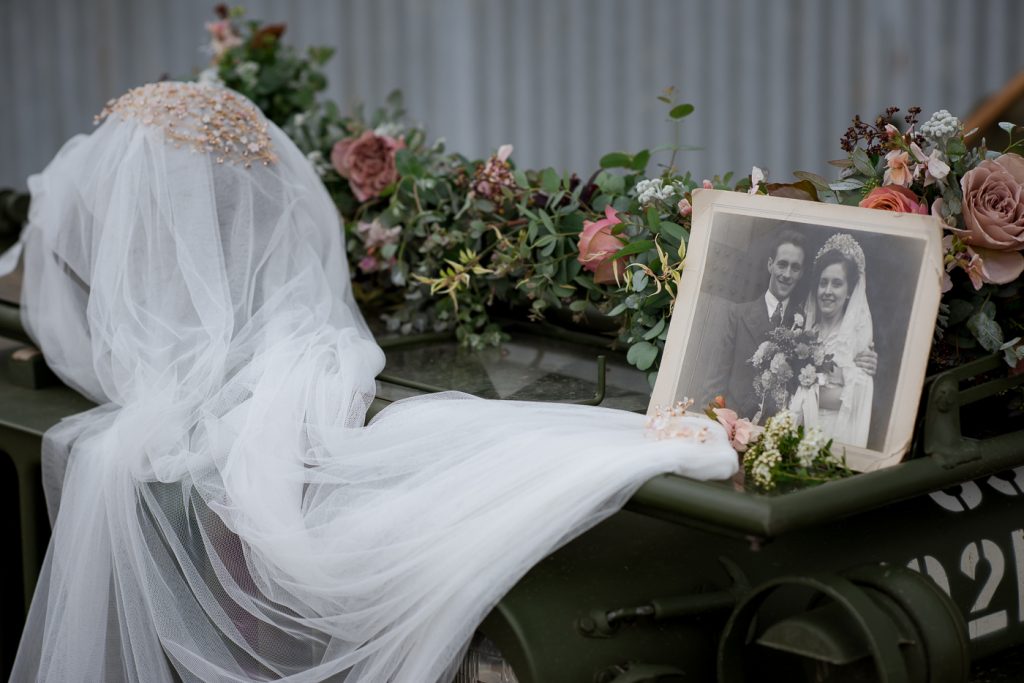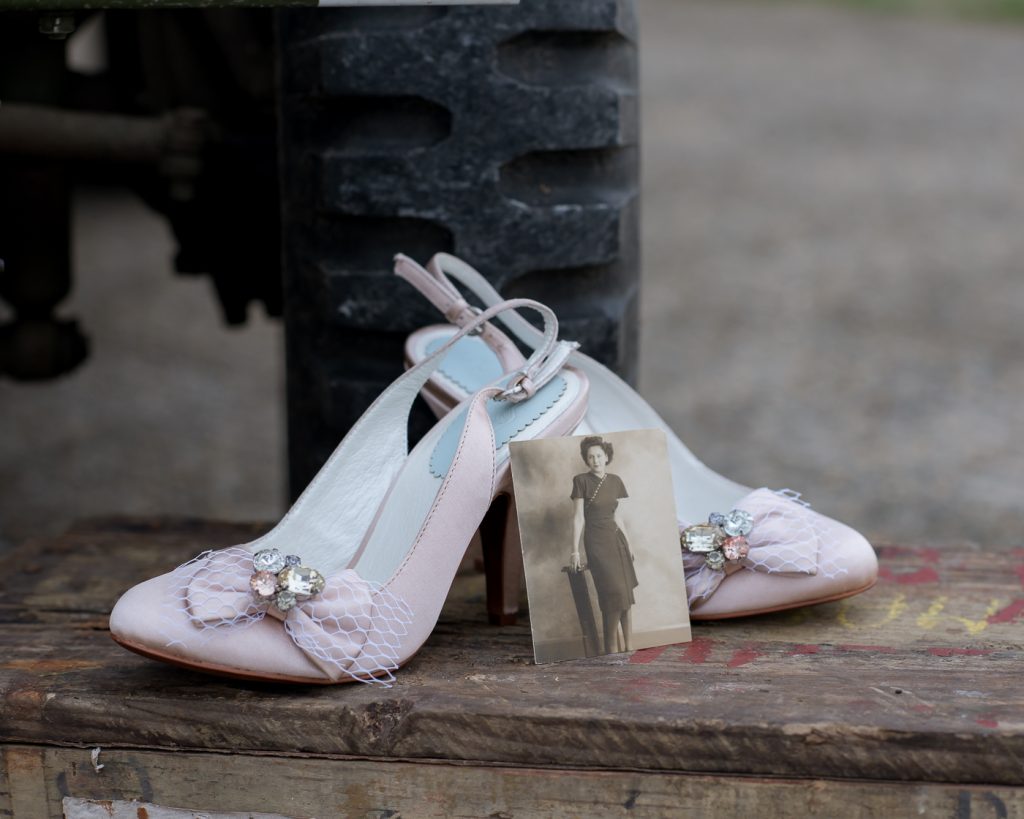 "Photographer, Chanon de Valois, is particularly well-known for her skill in capturing intricate detail and so she was an obvious choice when it came to capturing the individual elements of the day."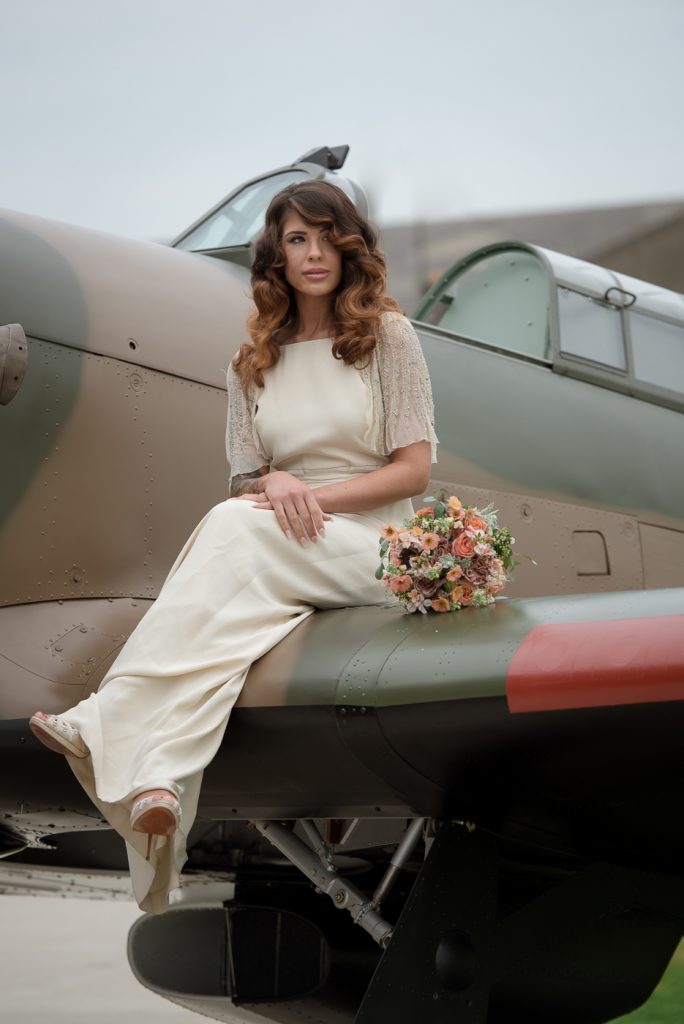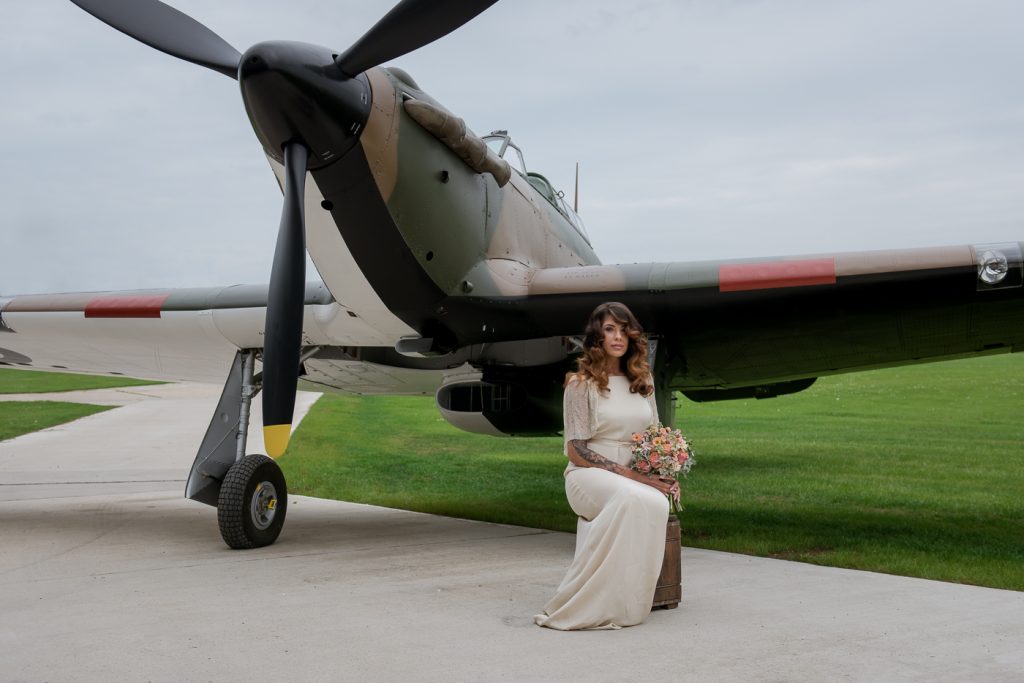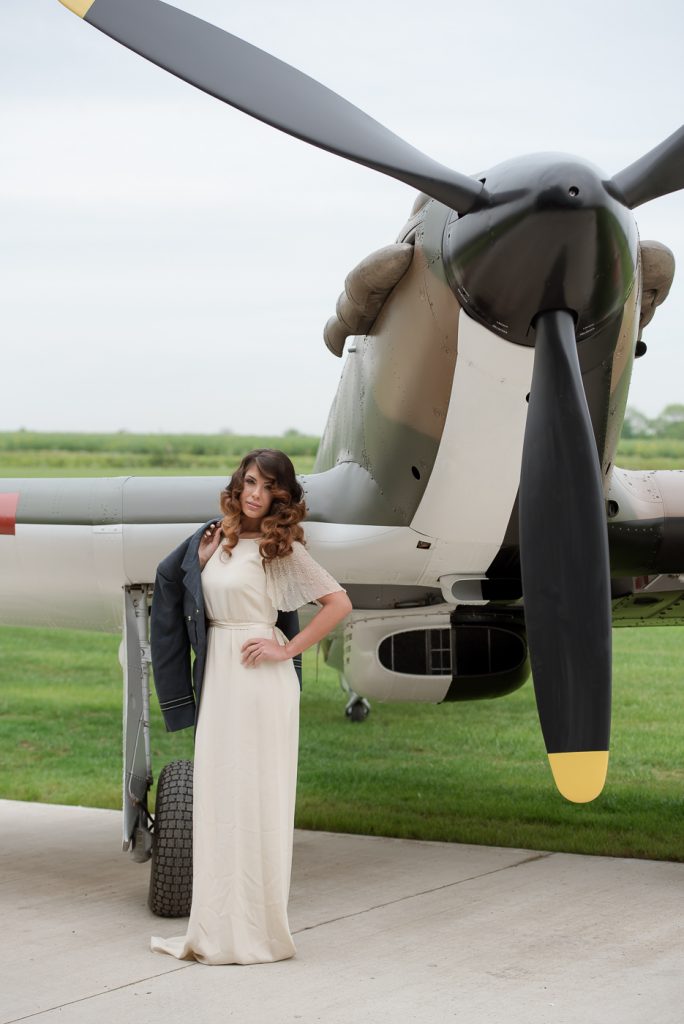 "We just had to decorate those vehicles and we used traditional blooms by Country Garden Flower Company whose flowers and foliage are all grown in their own garden and then arranged into innovative forms and textures to give a modern feel."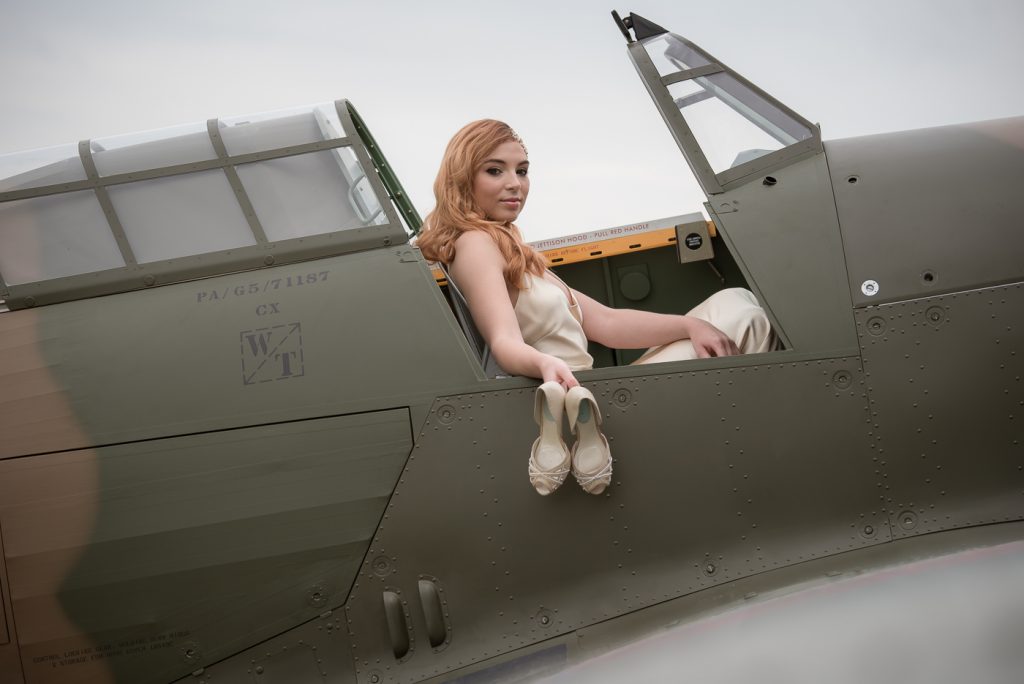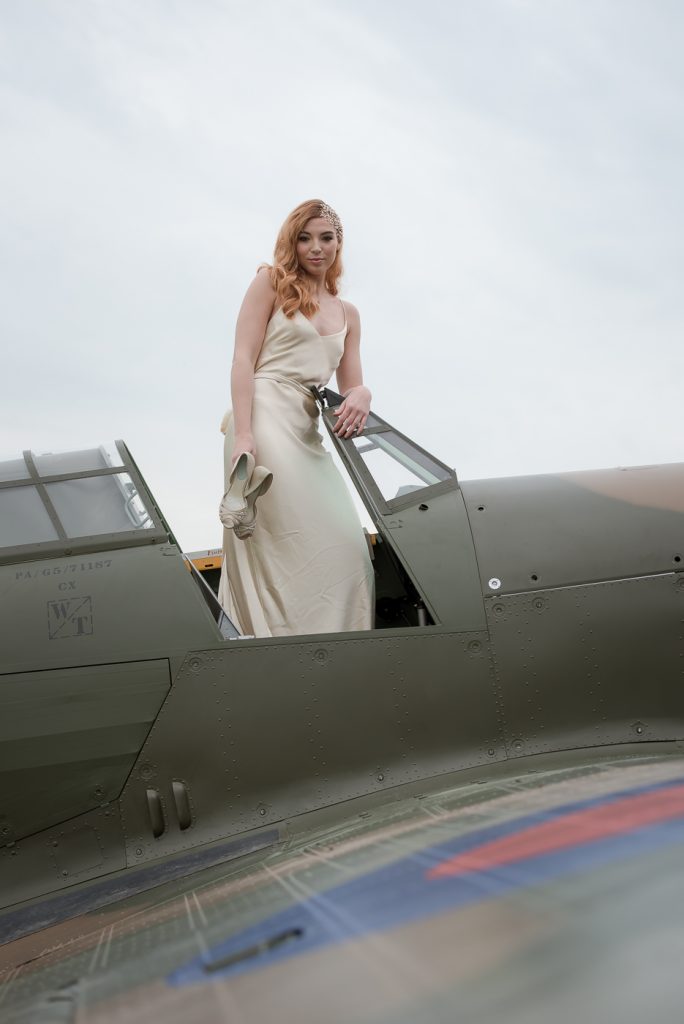 "Each one of us is passionate about traditional techniques, attention to detail plus a love of this particular era and so we were hugely inspired by the love, dedication and pure craftsmanship which was involved in the restoration of this majestic aircraft which echoed the way we felt about our own work."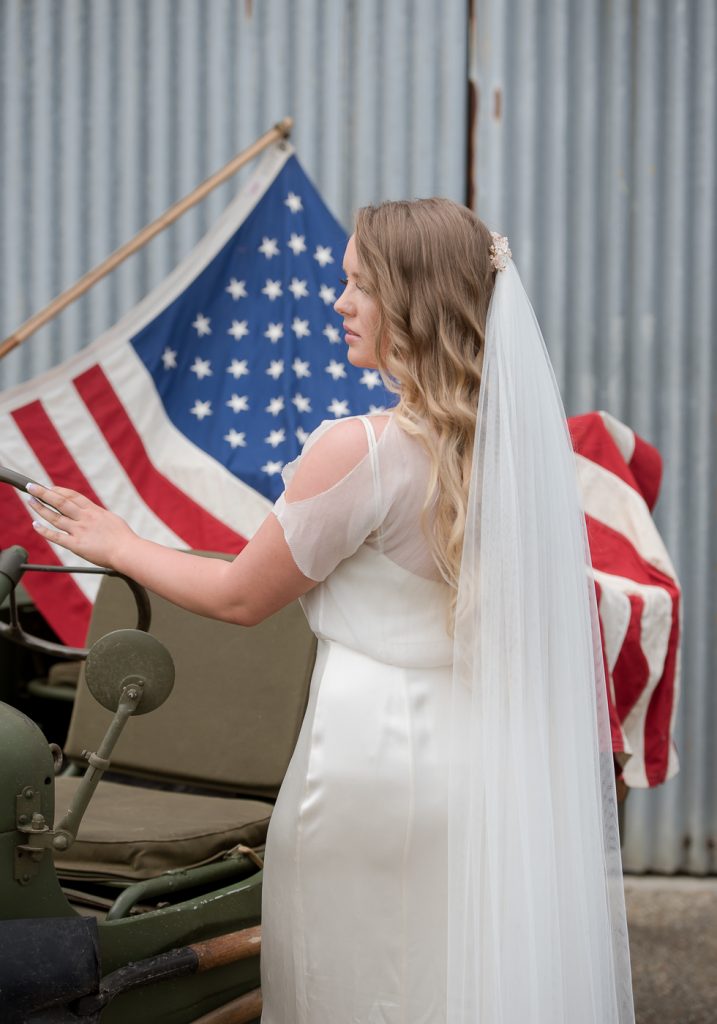 I love how, with this backdrop, I am taken back to the 1940s without a vintage gown in sight. The contemporary dresses work perfectly with the hair pieces but with a few key props, take us back to a nostalgic place.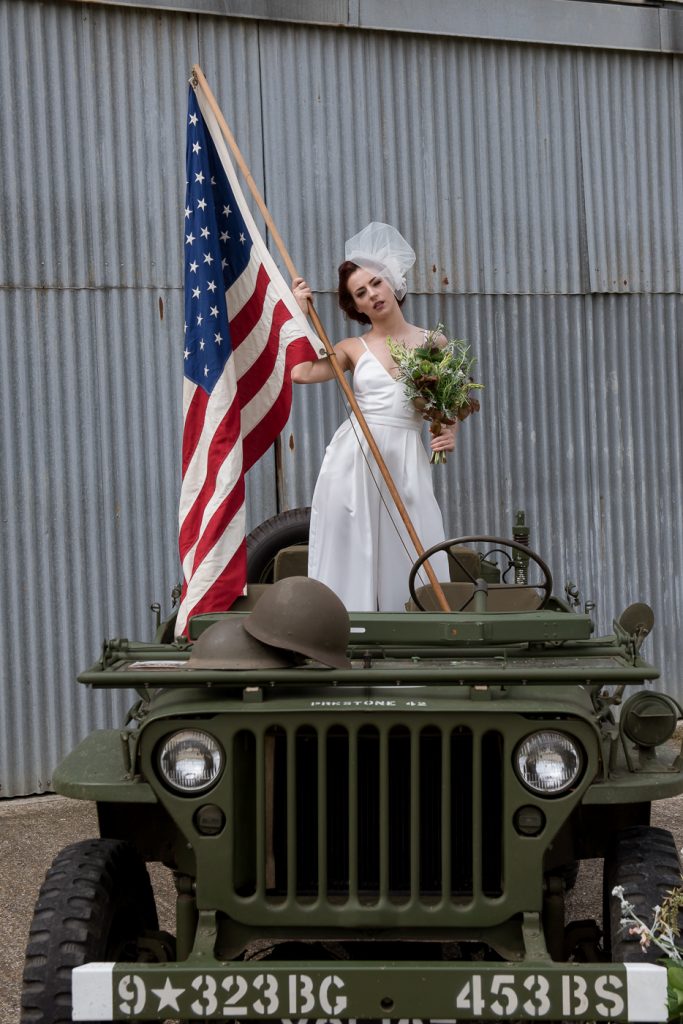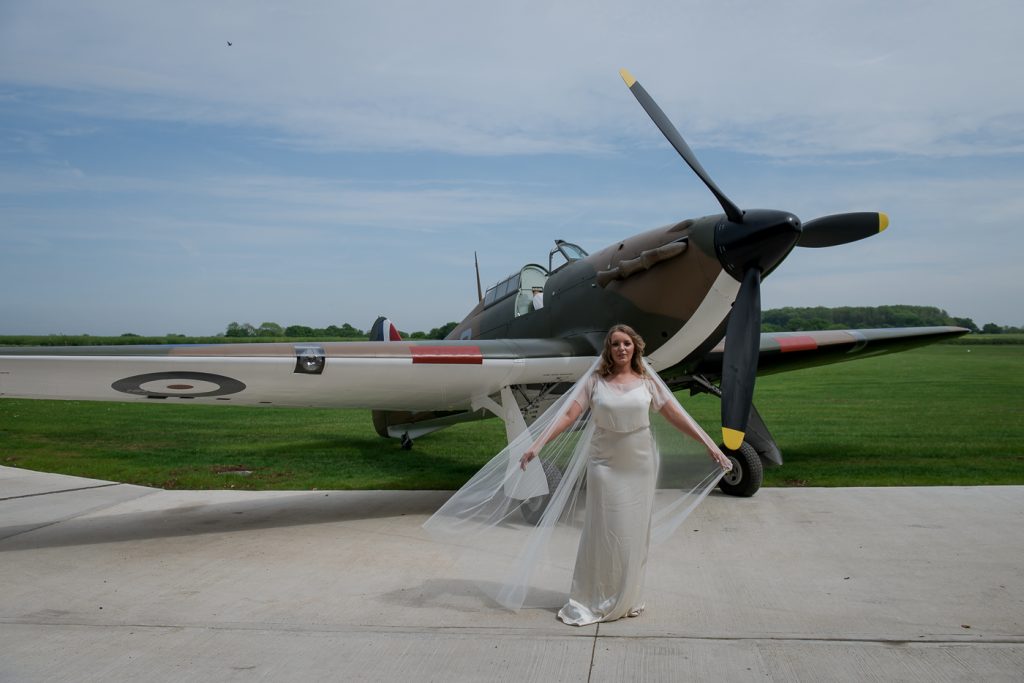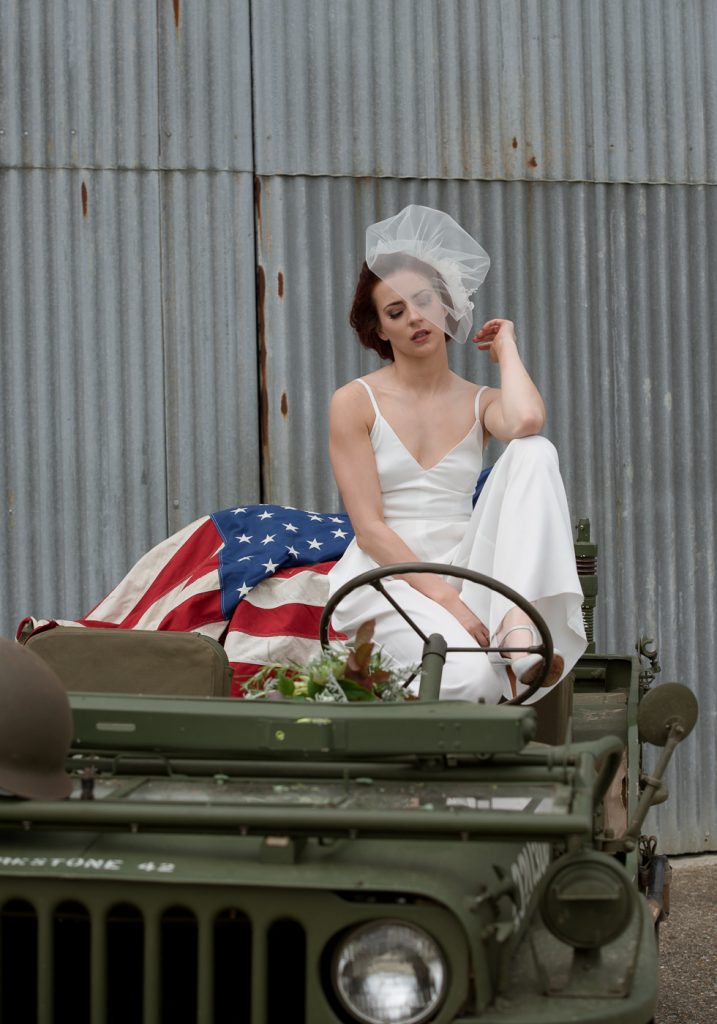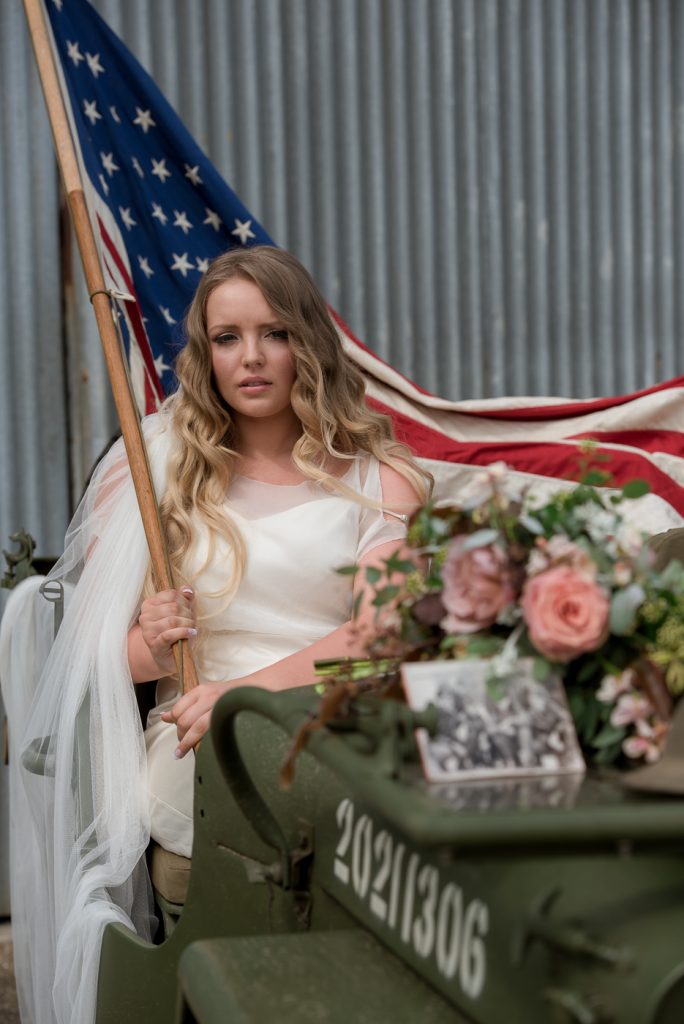 The Team:
Photography: Chanon deValois Photography
Dresses: Rock The Frock Bridal Boutique
Styling: Rock The Day Wedding Styling
Florist: The Country Garden Flower Company
Hairstylists: Bridal Hair by Jennie and Marina Cox
MUA: Claire Marie Makeup and Alexandra Sullivan Makeup Artist
Headpieces/jewellery: PS With Love
Veils: Sash + Veil
Shoes: Merle & Morris
Models: Chloe Papworth, Danielle Elisha, Megan Little and Zoe Hall