It's all about the 1970's wedding inspiration today, a decade of hippy, boho styling, perfect for an outdoor wedding. Here we talk to you about styles from the era and give you some perfect 1970's wedding inspiration, accessories ideas and styling for your 1970's wedding.
A 1970s wedding dress was always fully length and often high necked – the late 1960s saw the start of this with Woodstock, Fleetwood Mac and the original summer of love. However in these earlier years, the dresses were more care free and flowing – by the 1970s, necklines were high, with bibbed tops and full length sleeves. Pretty modest really!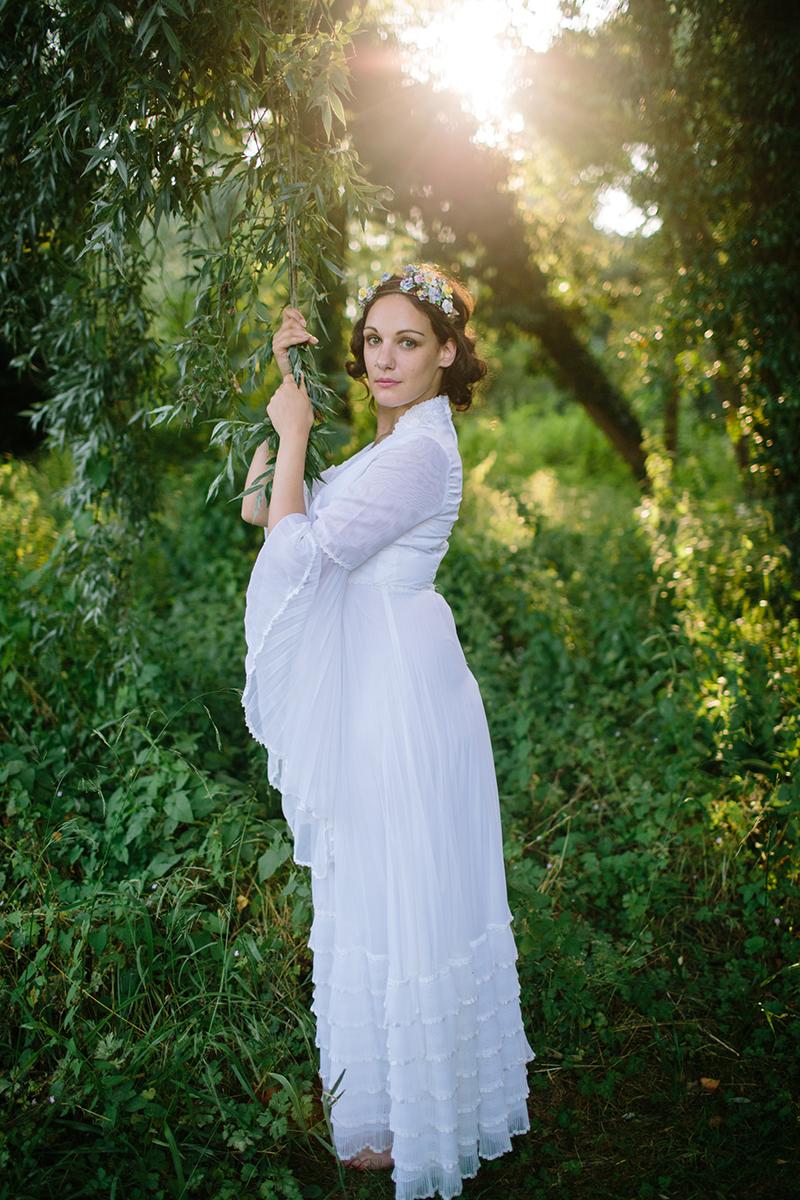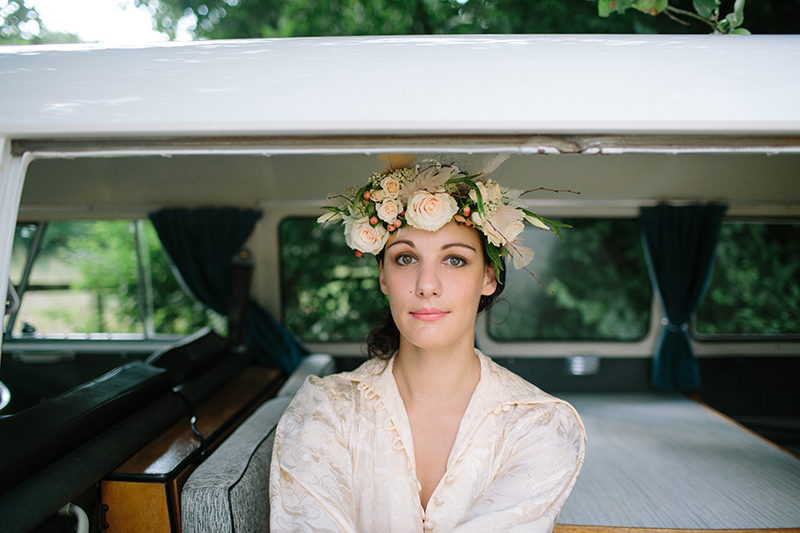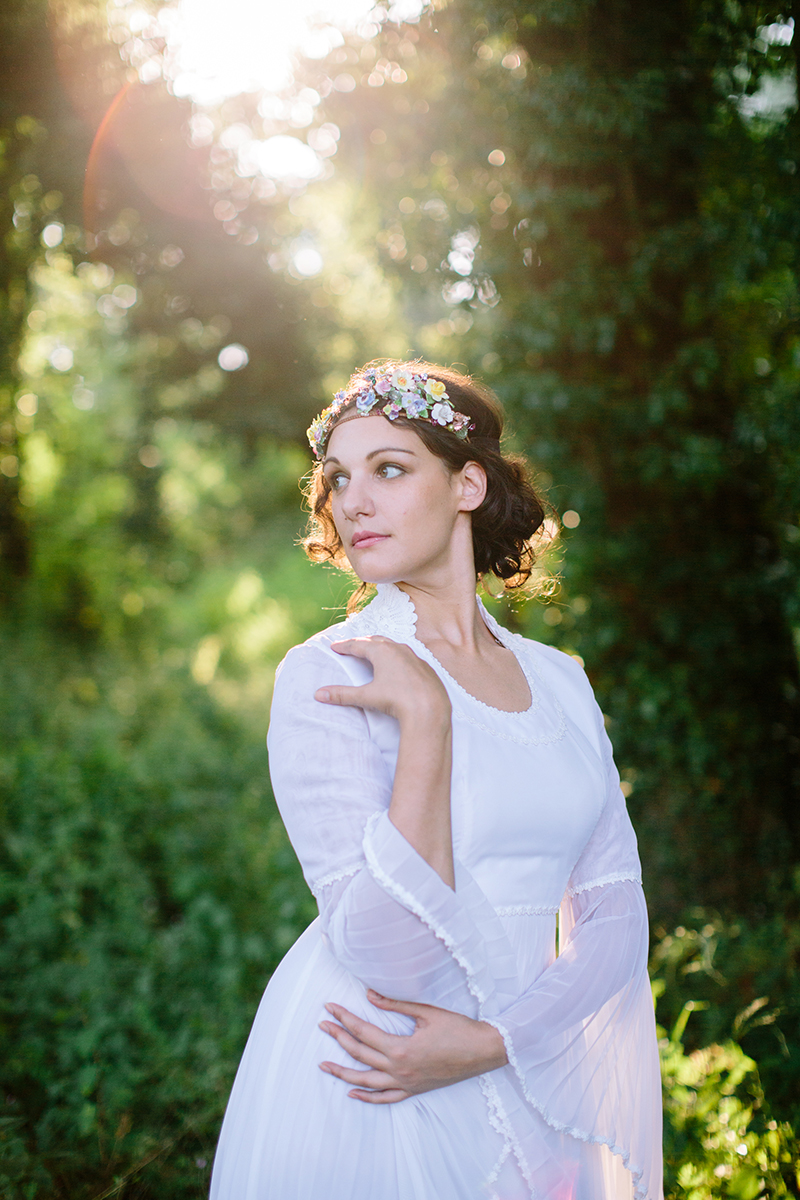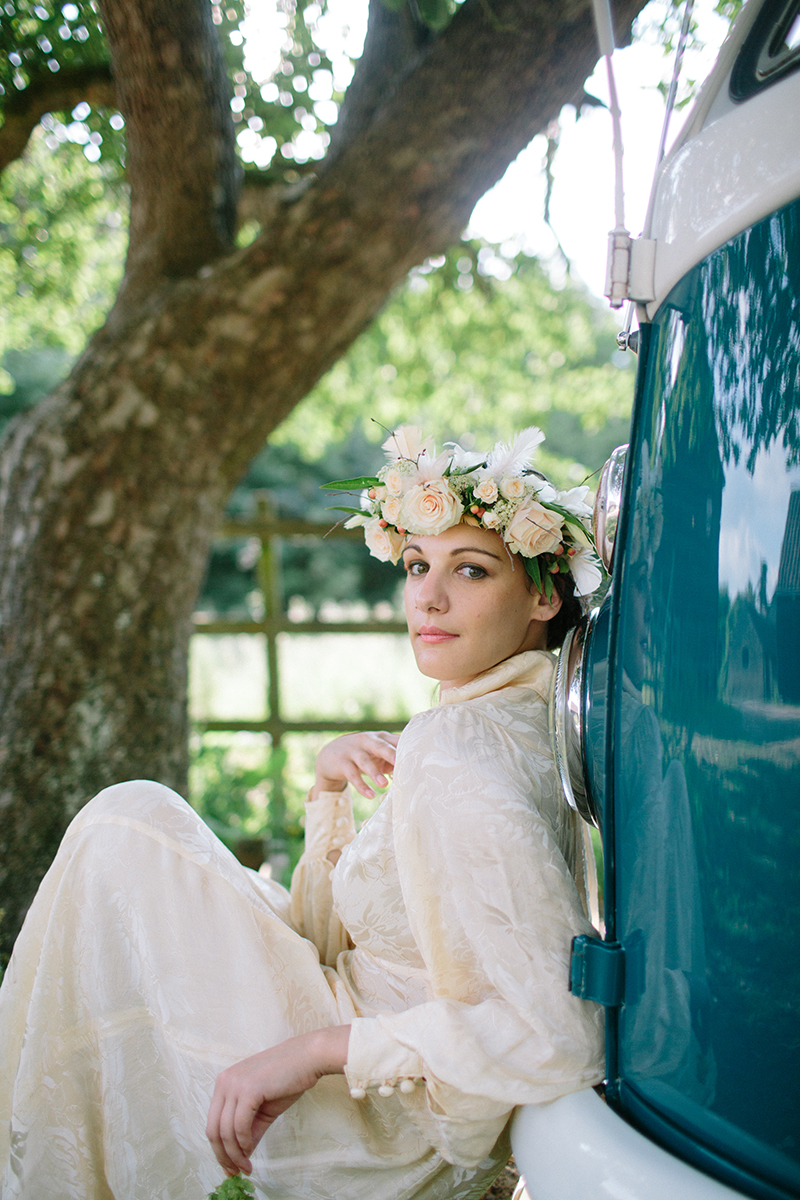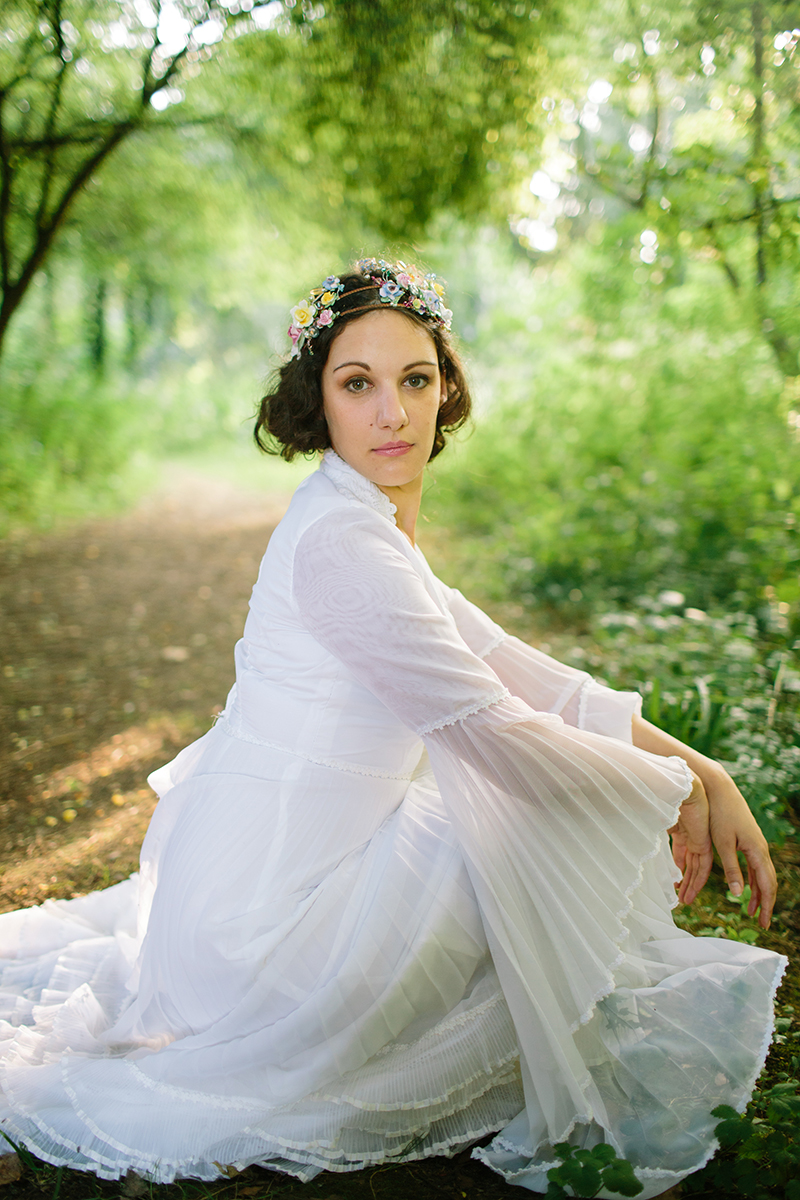 Dresses were made from man made fibres such as polyester (making them pretty affordable now) and often were pleated. This pleated sleeve dress was nearly worn by Kate, our director for her own meadow wedding but she changed her mind at the last minute, instead choosing a 1950s tea length dress.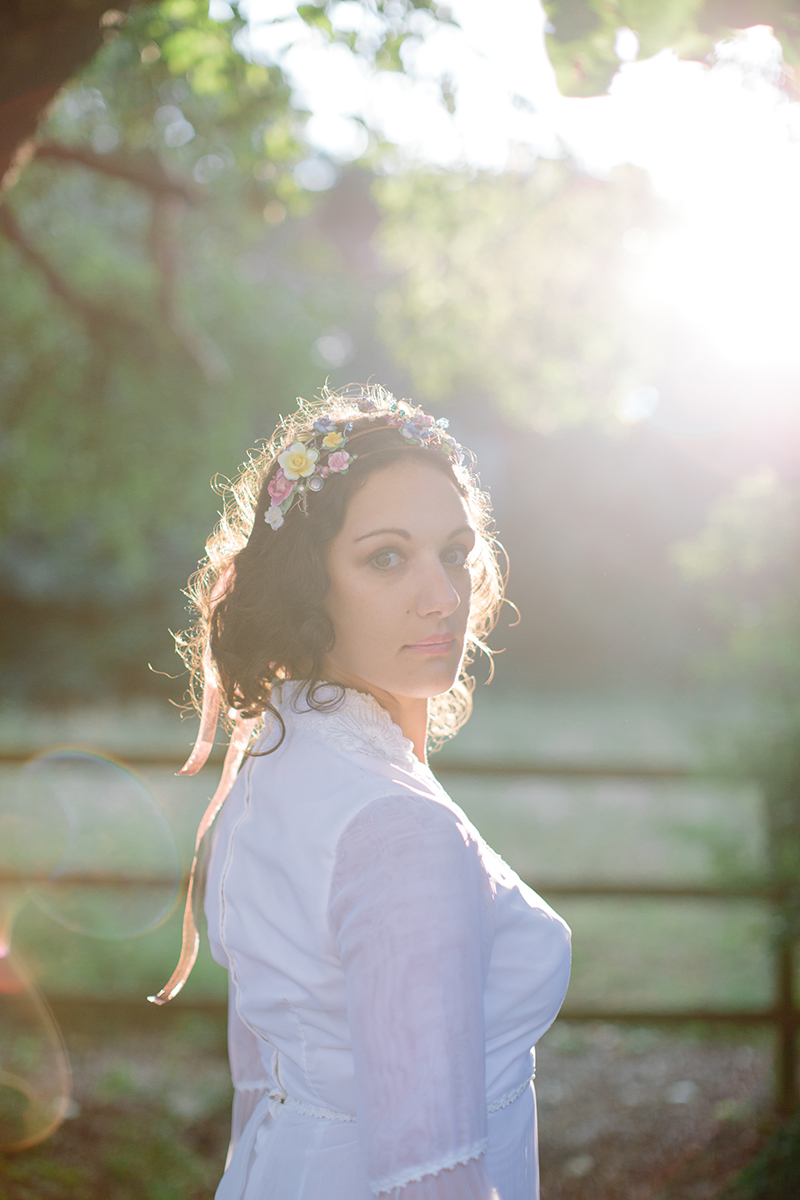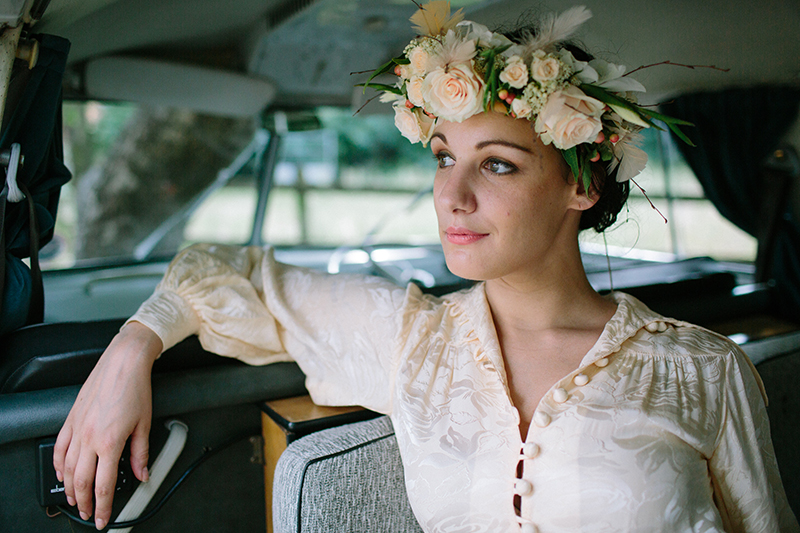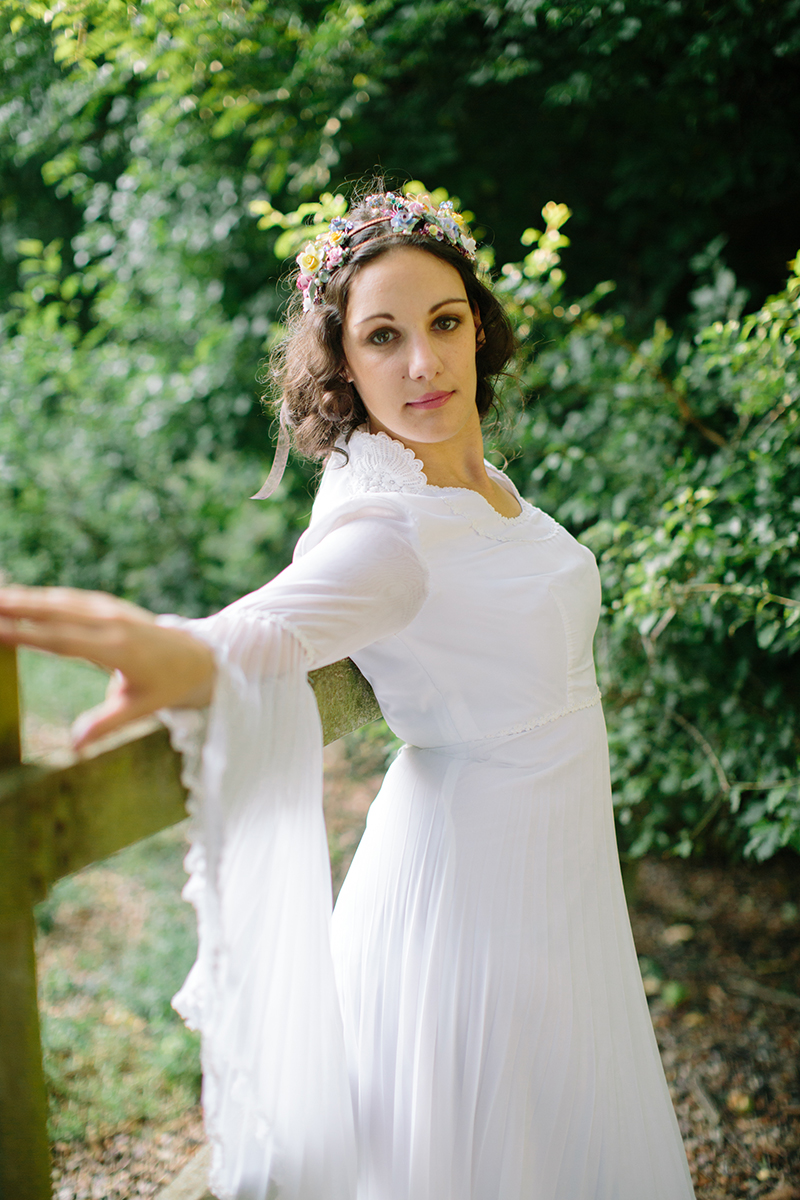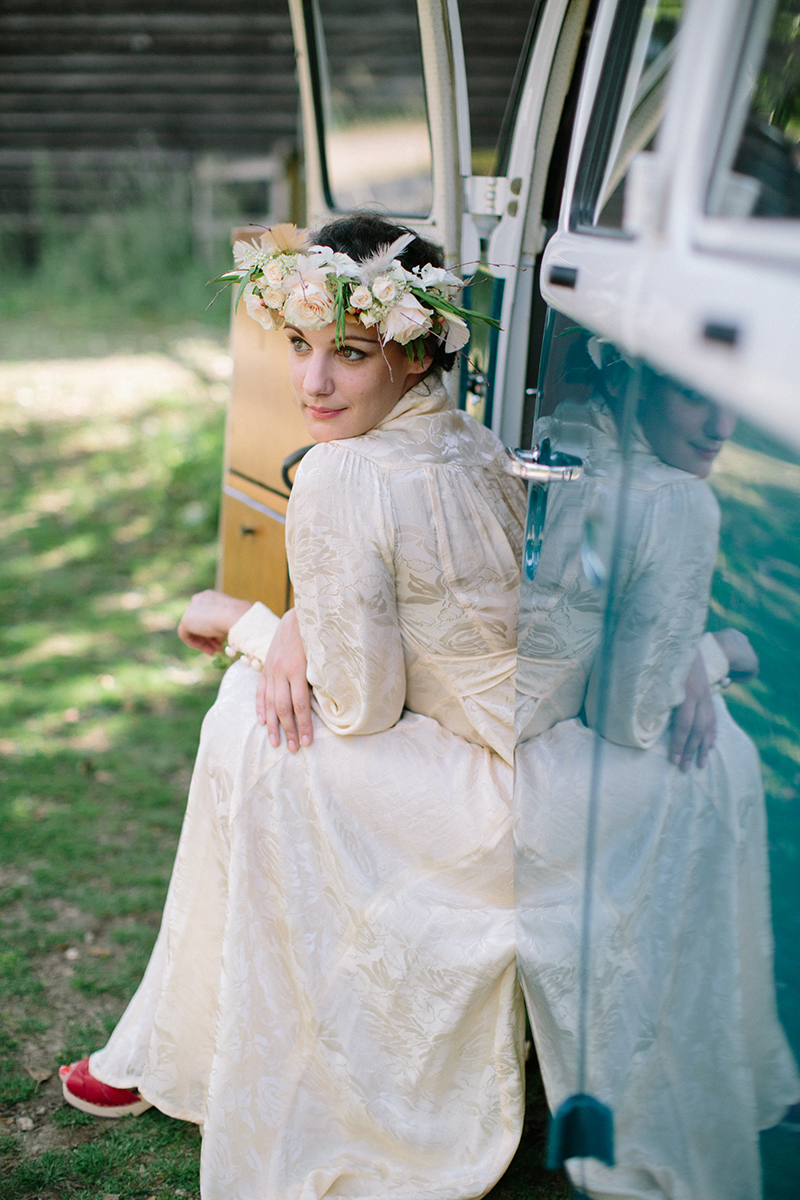 Flowers were big after the tight posies from earlier years. While brides would not have worn huge flower crowns at the time; this look works perfectly together now. Add extra green foliage for a WOW effect.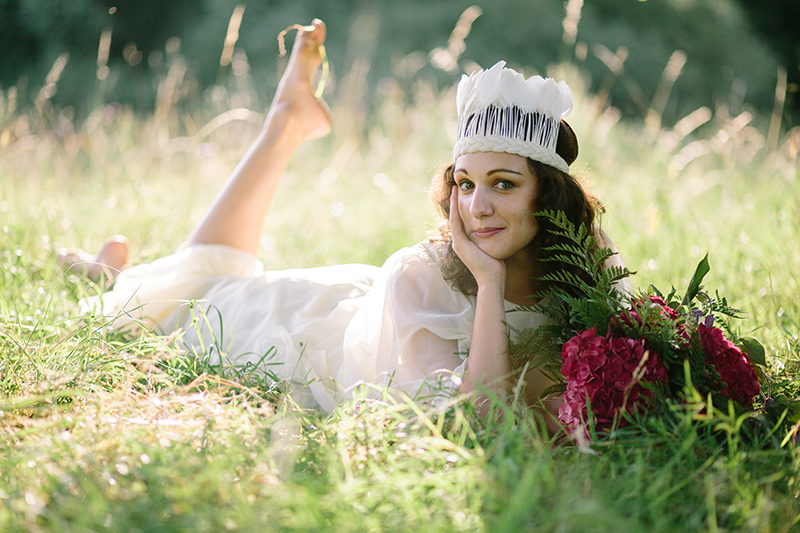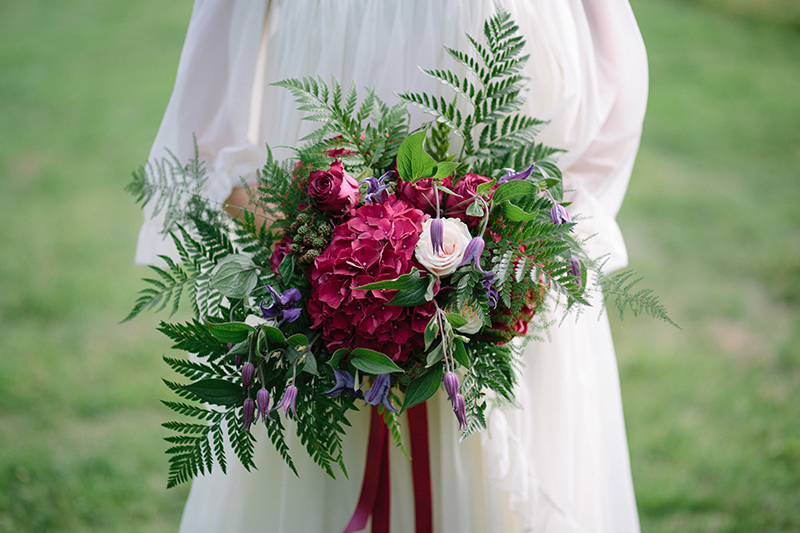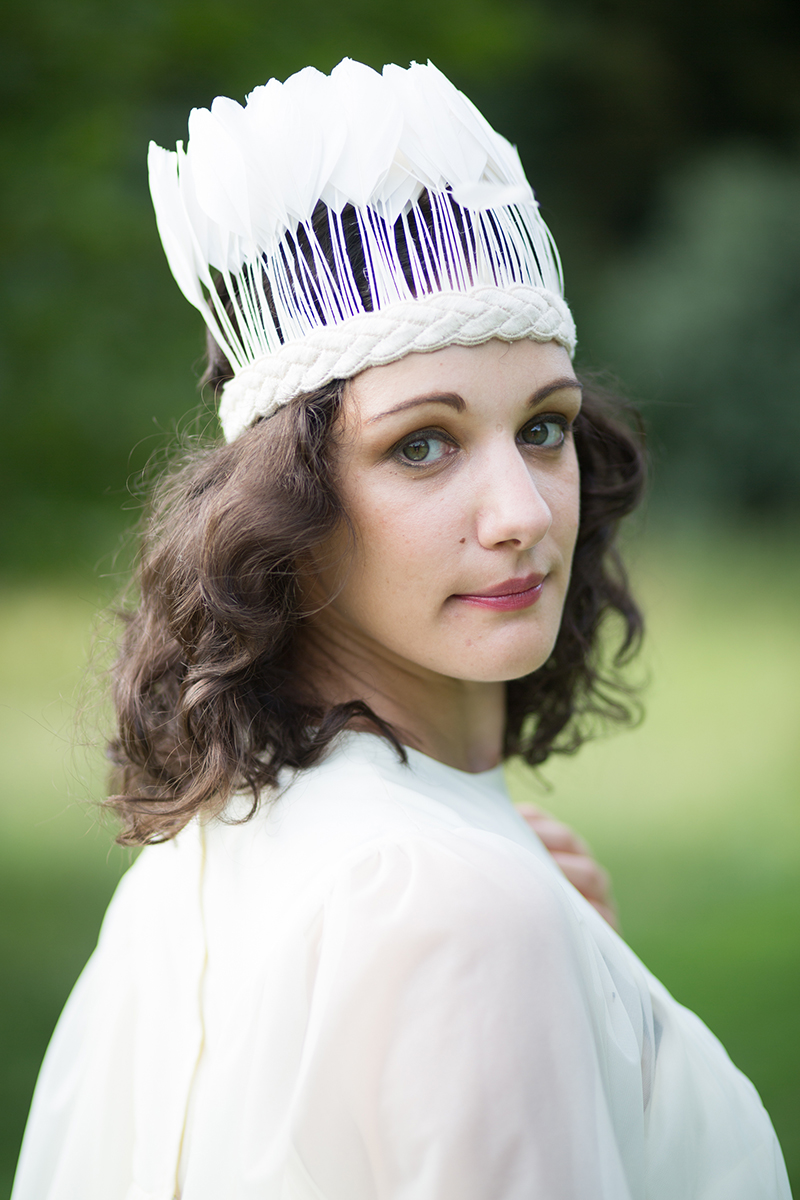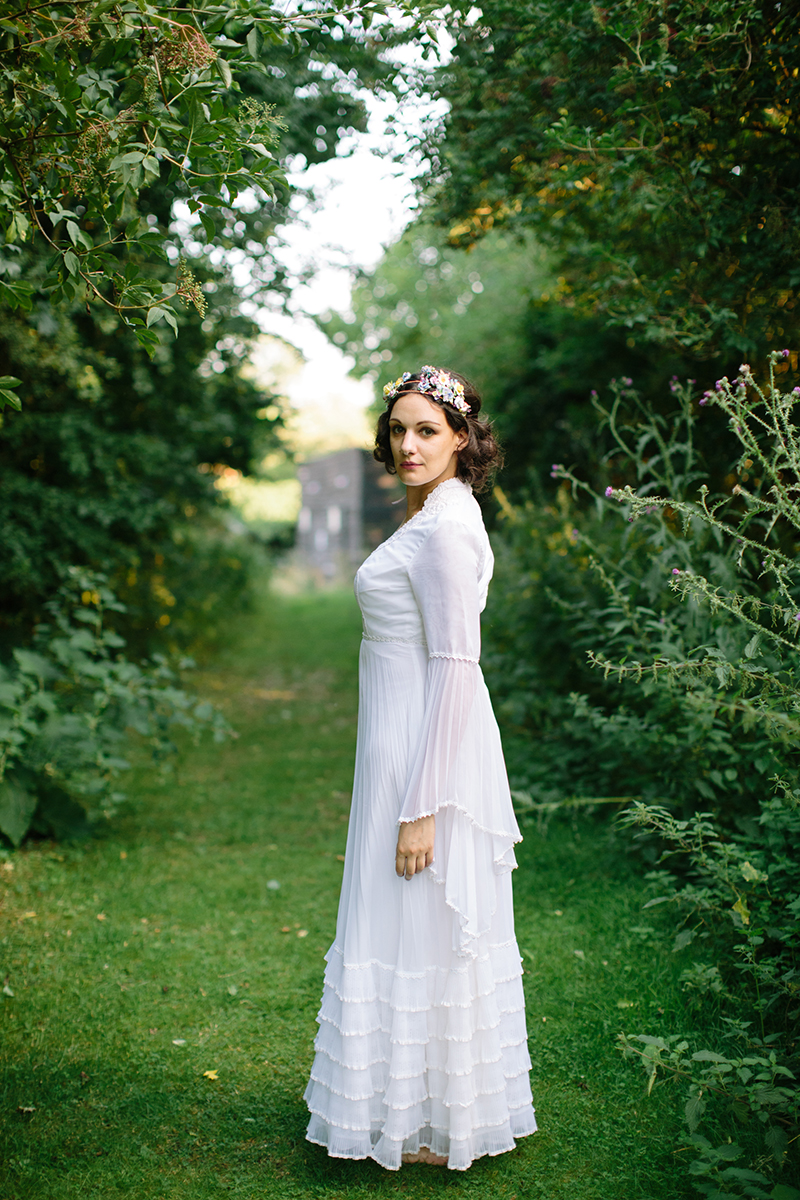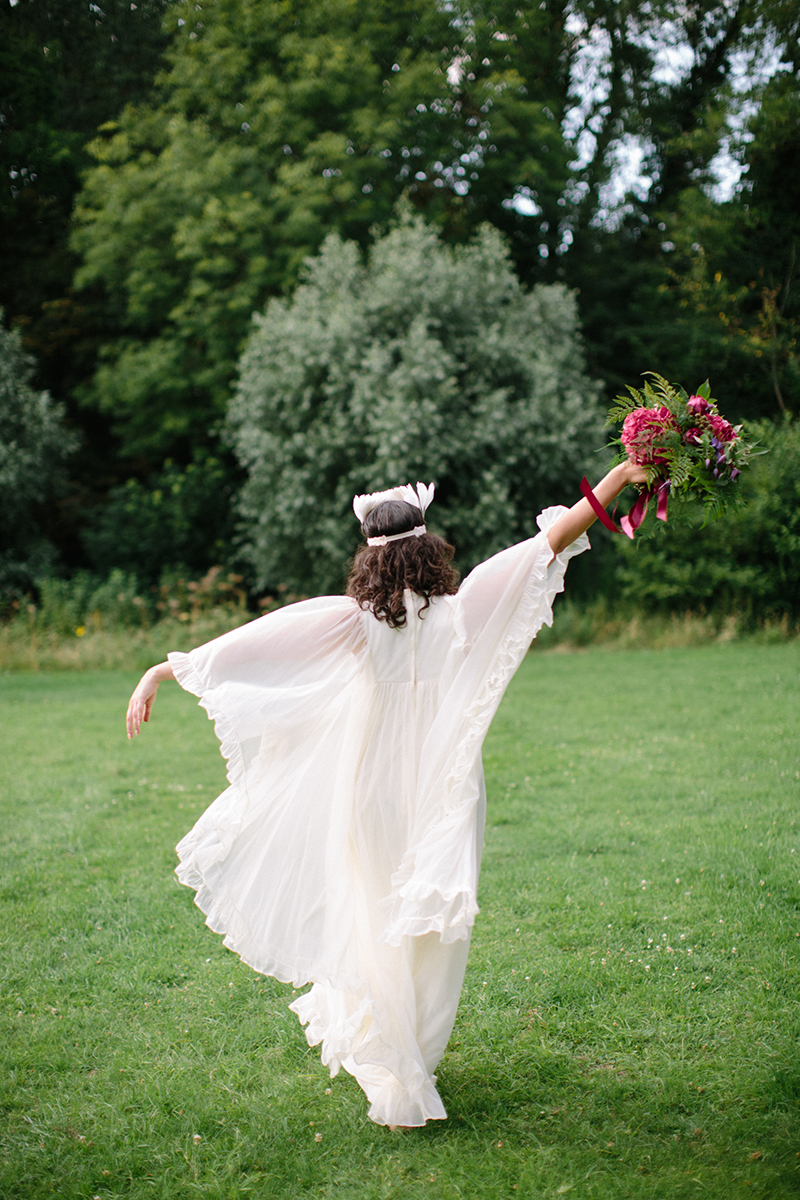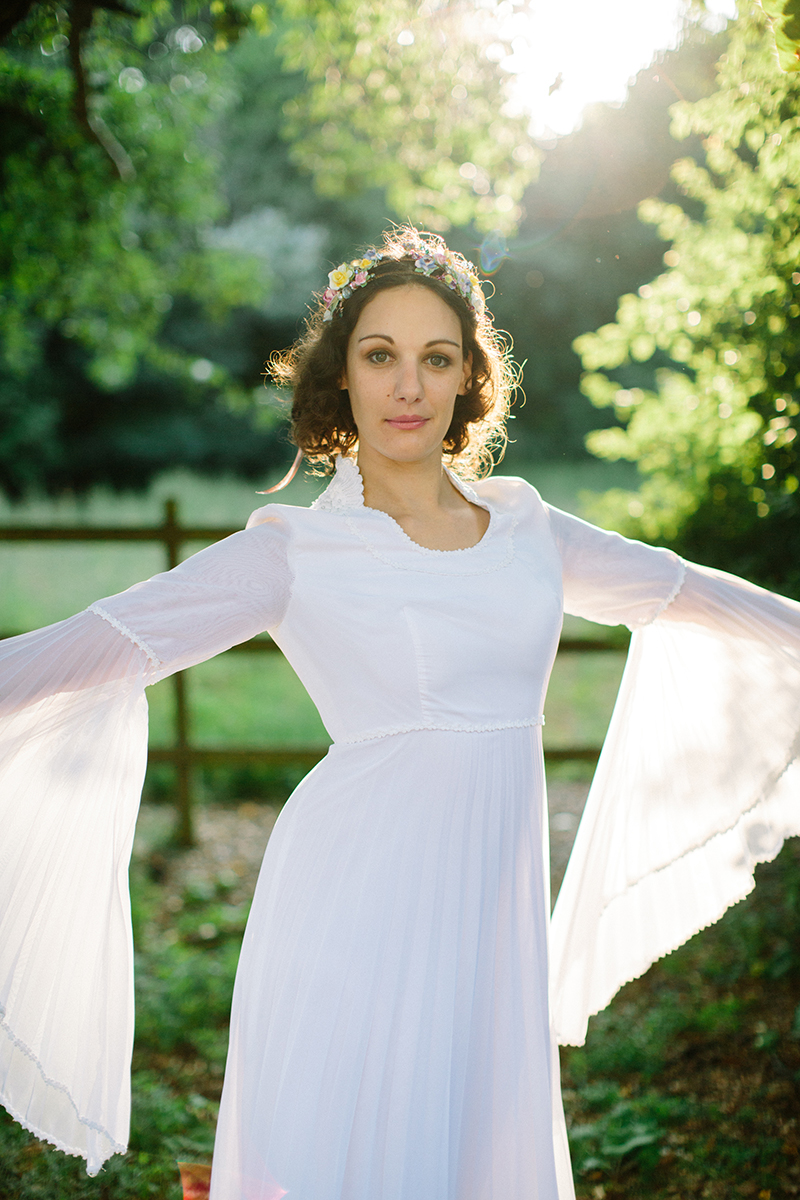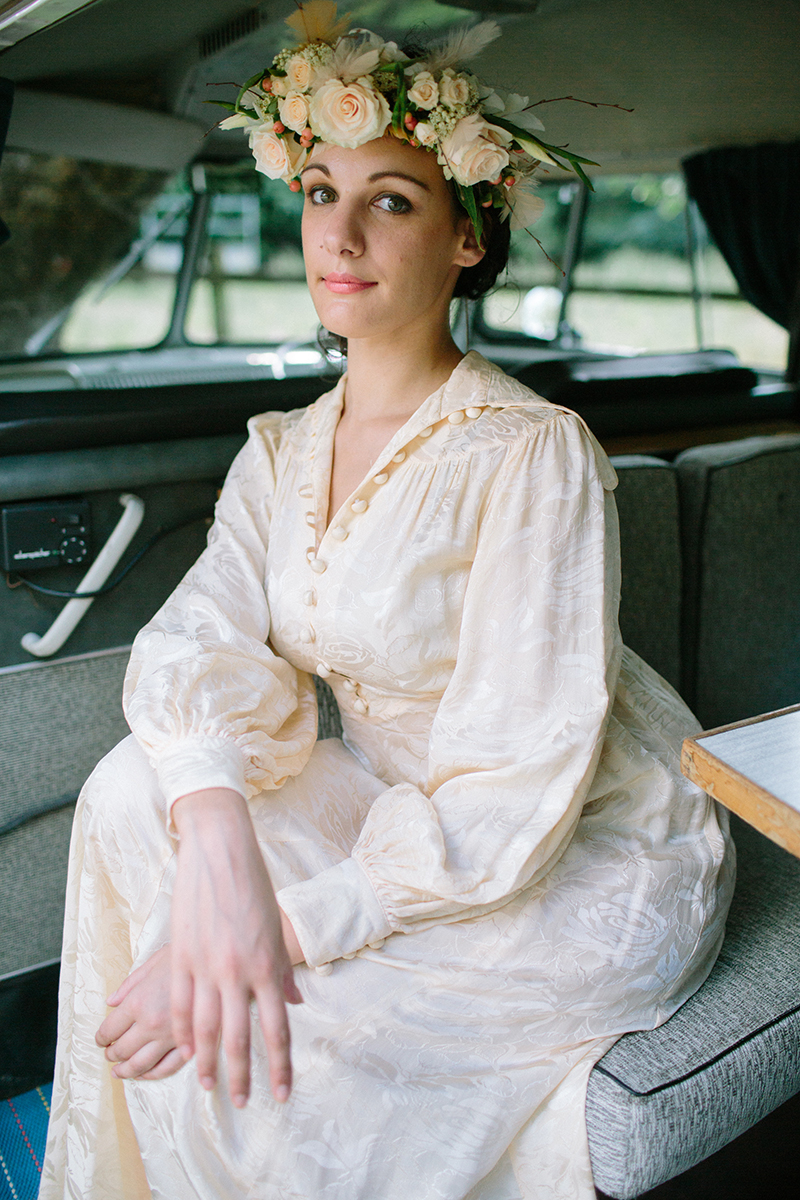 This dress has a real Ozzie Clarke feel to it with the covered buttons and embossed fabric. What is great about a dress like this is that it can be worn again after the wedding, teamed with clogs!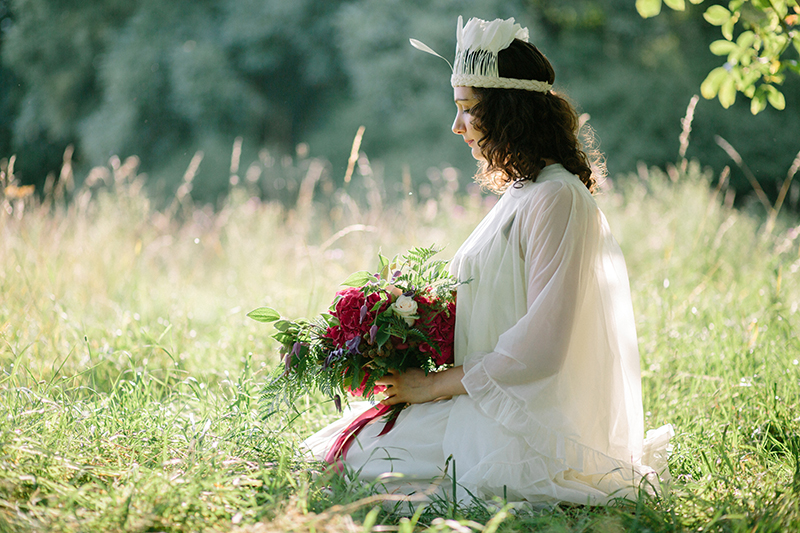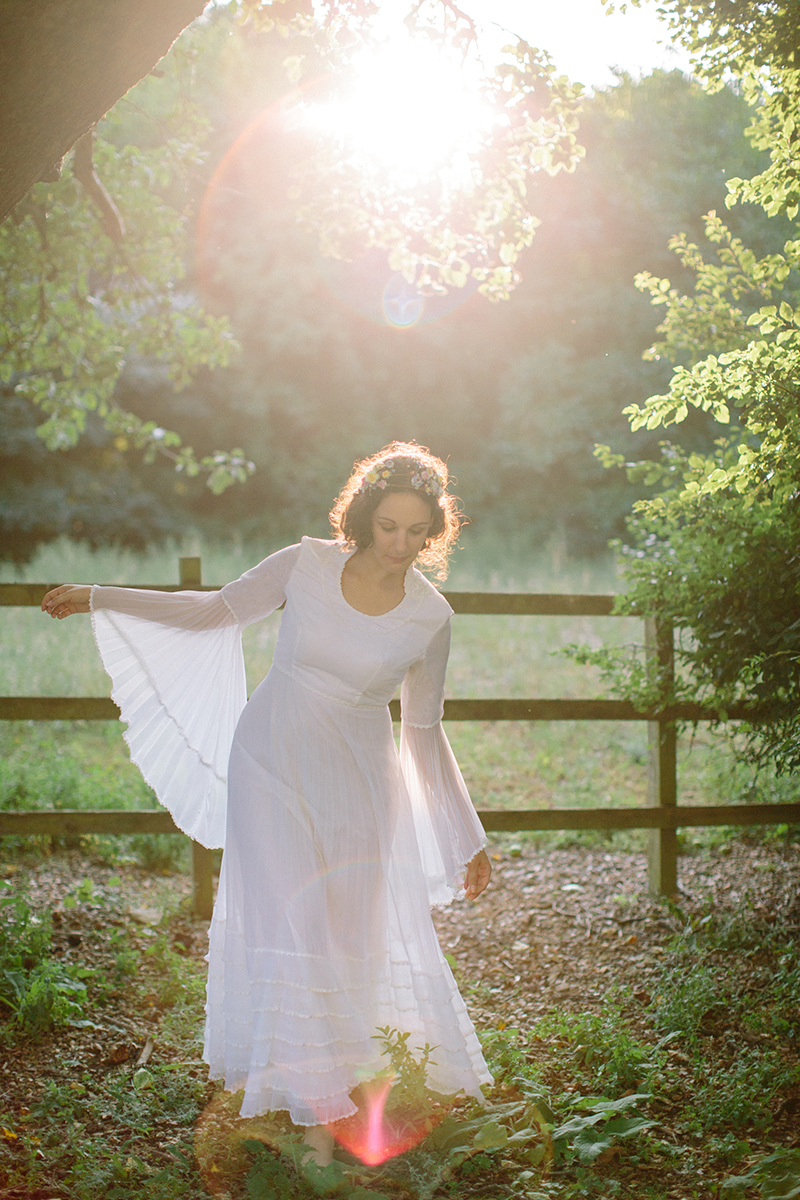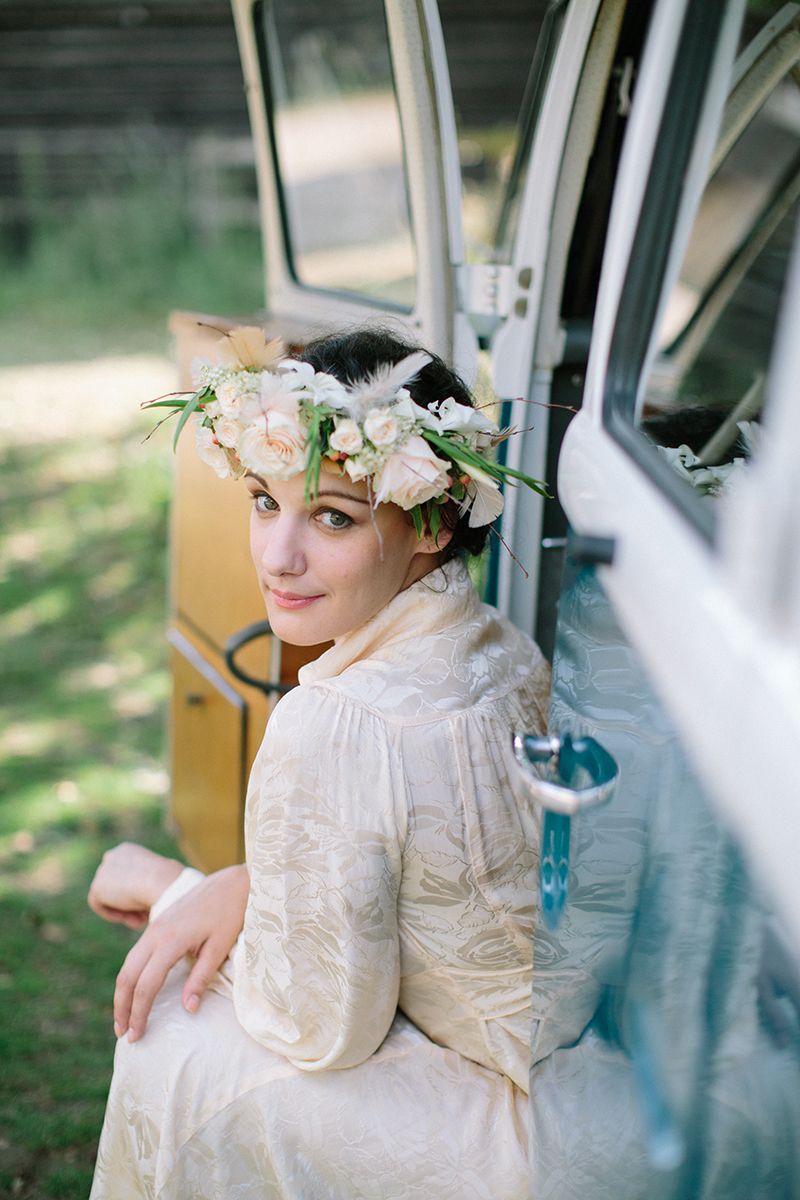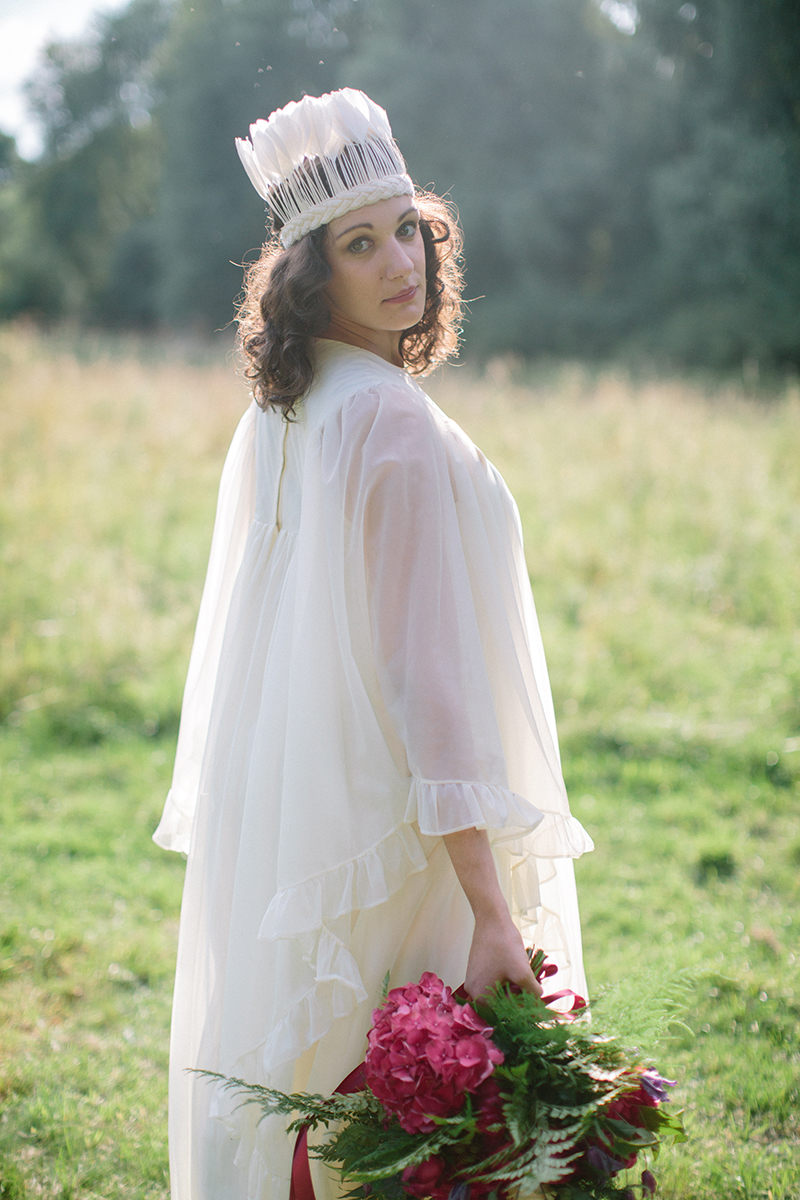 Dresses like the one above were huge with billowing fabric, influenced by the designer John Bates for Jean Varon. This may well not have been a wedding dress at the time but works perfectly for a boho wedding now.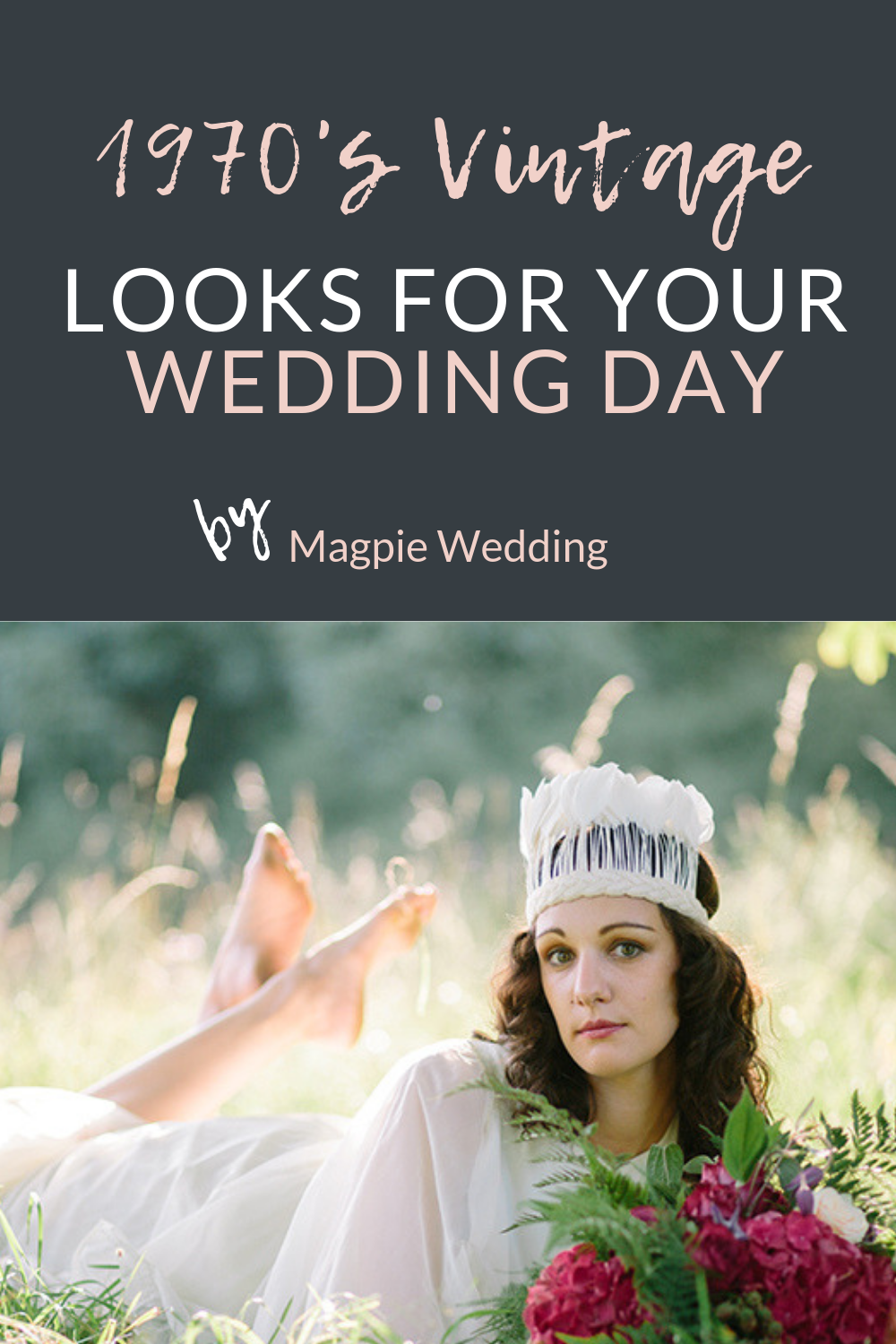 The Team – 1970's Wedding Inspiration
Photography: Binky Nixon
Hair and Makeup: Sarah Dunn for Sarah De Wop Dos
Styling: Kate Beavis
Dresses: Glory Days Vintage and us (shop coming soon!)
Flowers: Waterbaby Flowers
Feather head piece: Indie Bride London
Brooch headpiece: Agnes Walker
Love this 1970's Wedding Inspiration and looking for more ideas for your big day? Check out our online magazine BOND BRIDE