I just wanted to post one more blog this year and what better than one that is crammed full of Christmas wedding ideas! But not the classic deep red and gold that you expect at this time of year, but instead a brightly coloured kitsch look with loads of 1960s vintage touches.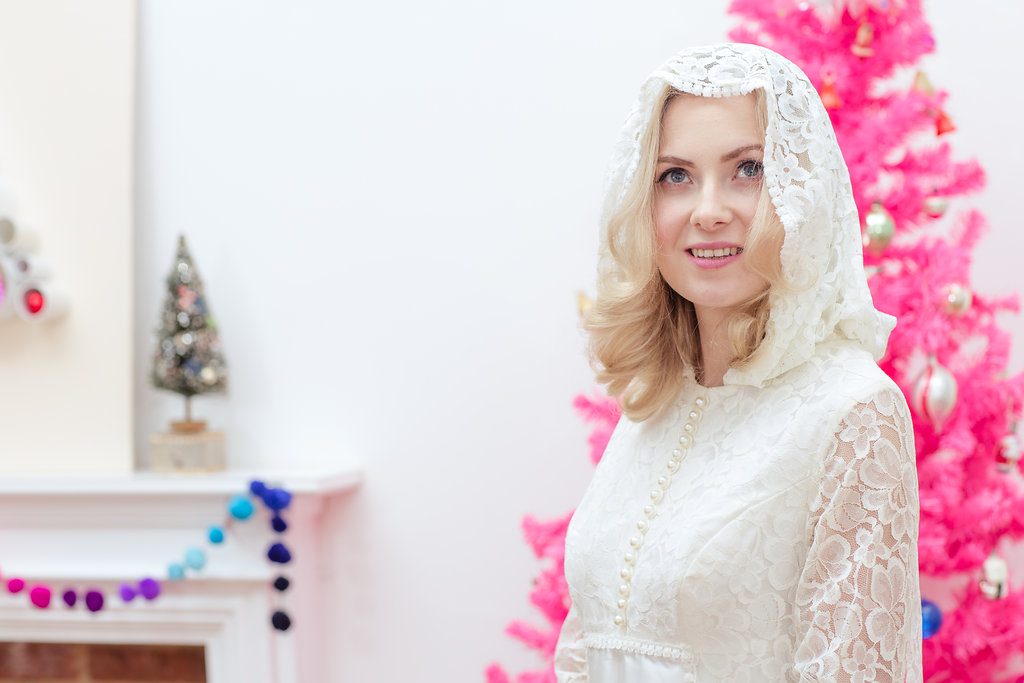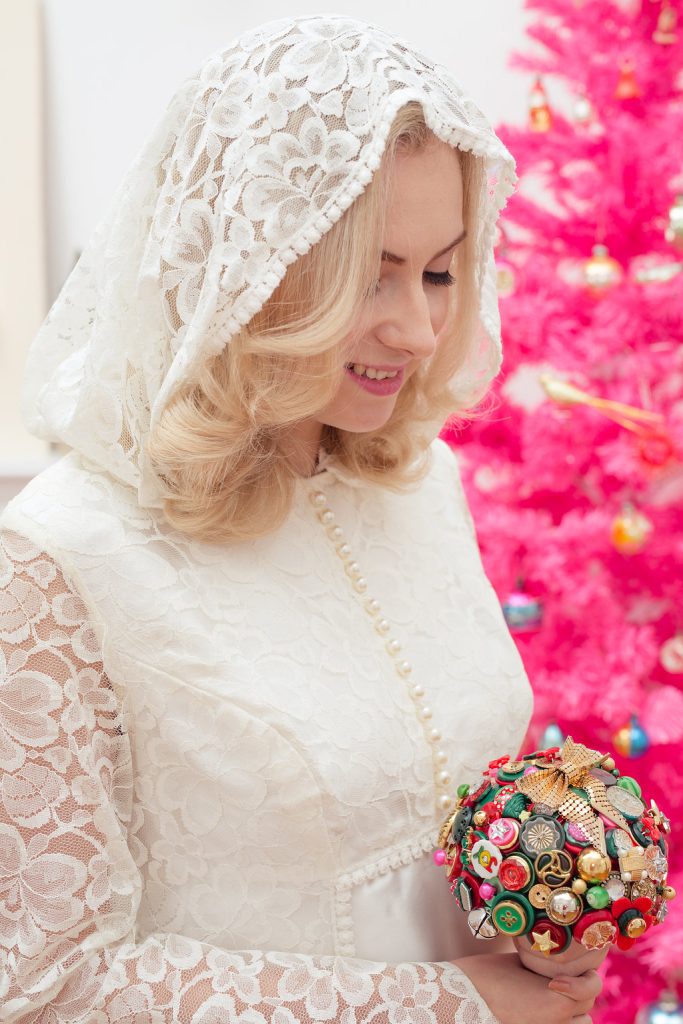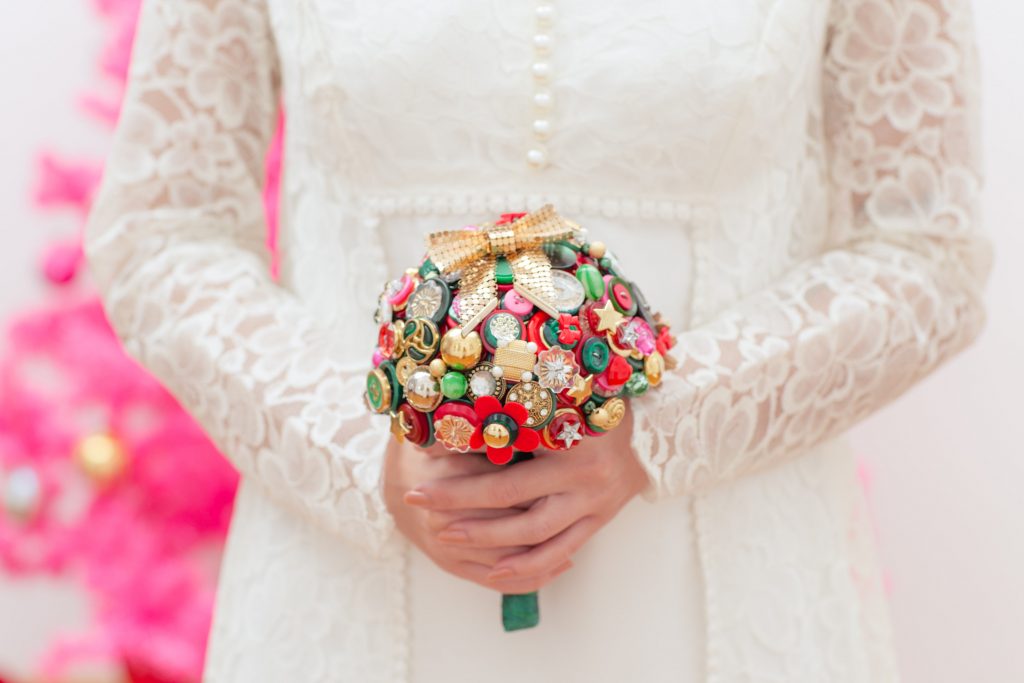 I styled this shoot over a year ago for Vintage Life Magazine to show a 1960s Christmas when trees were fake, and decorations were colourful. The photographs were taken by Sharon Cooper Photography.
The cake is truly magical and designed by Claire Owen Cakes, I wanted a cake to mirror the bauble theme that is seen in the bouquet and of course on the tree, which she delivered. I really love the blue inside!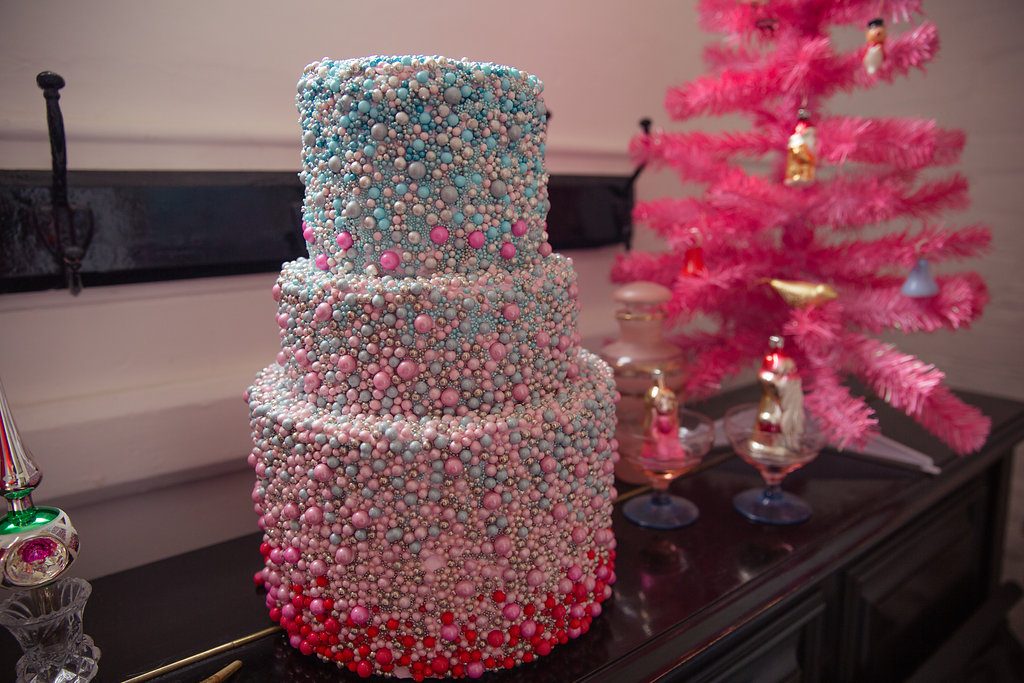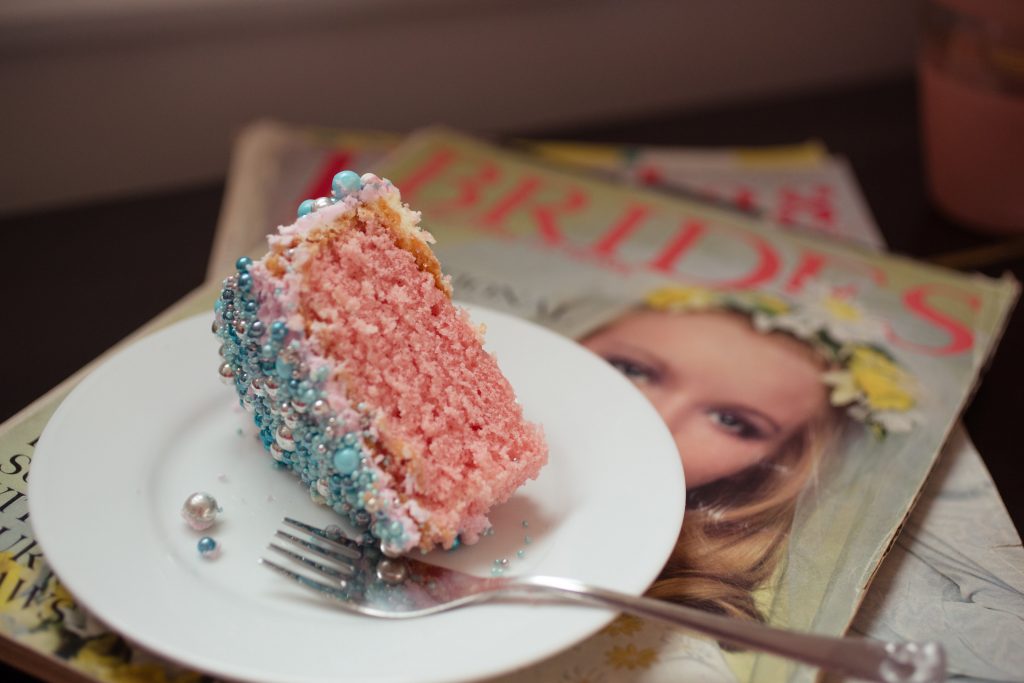 My daughter got in on the action wearing a 1960s bridesmaid dress.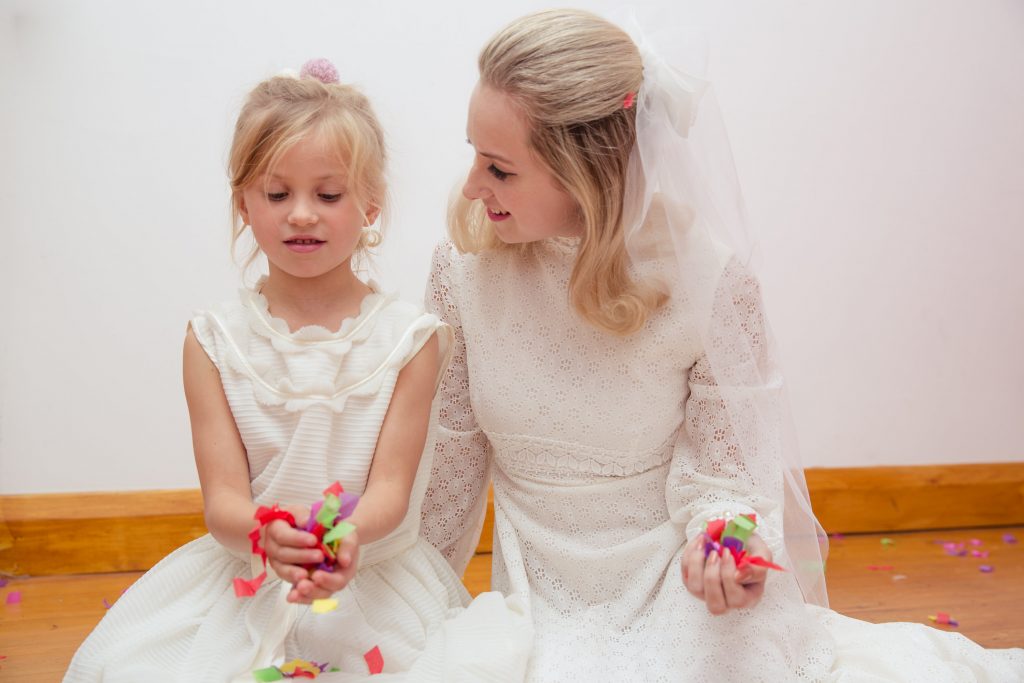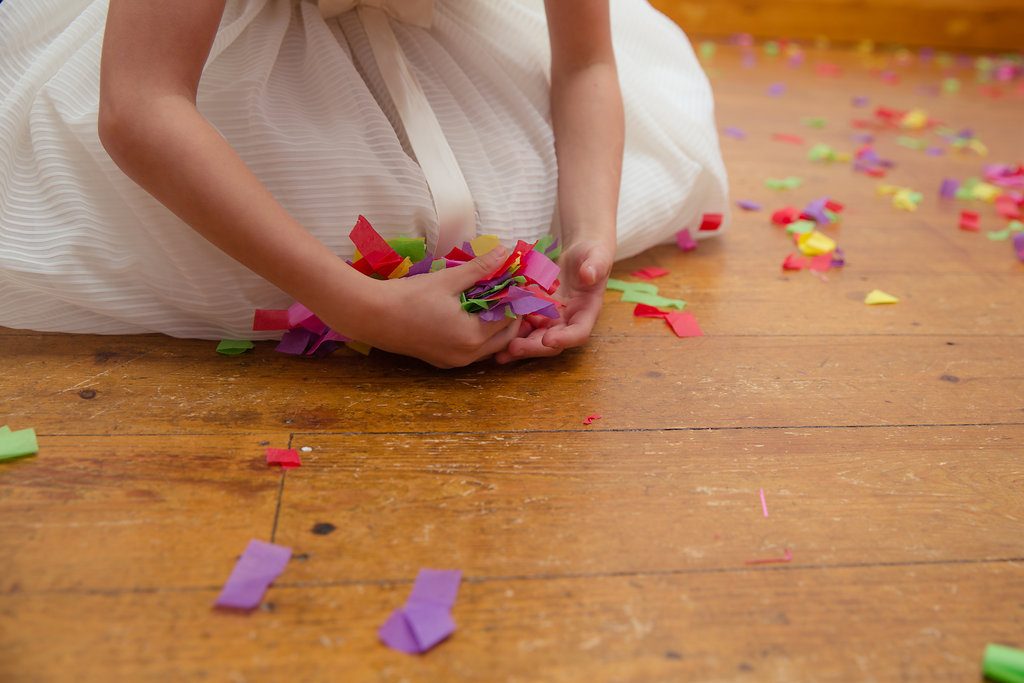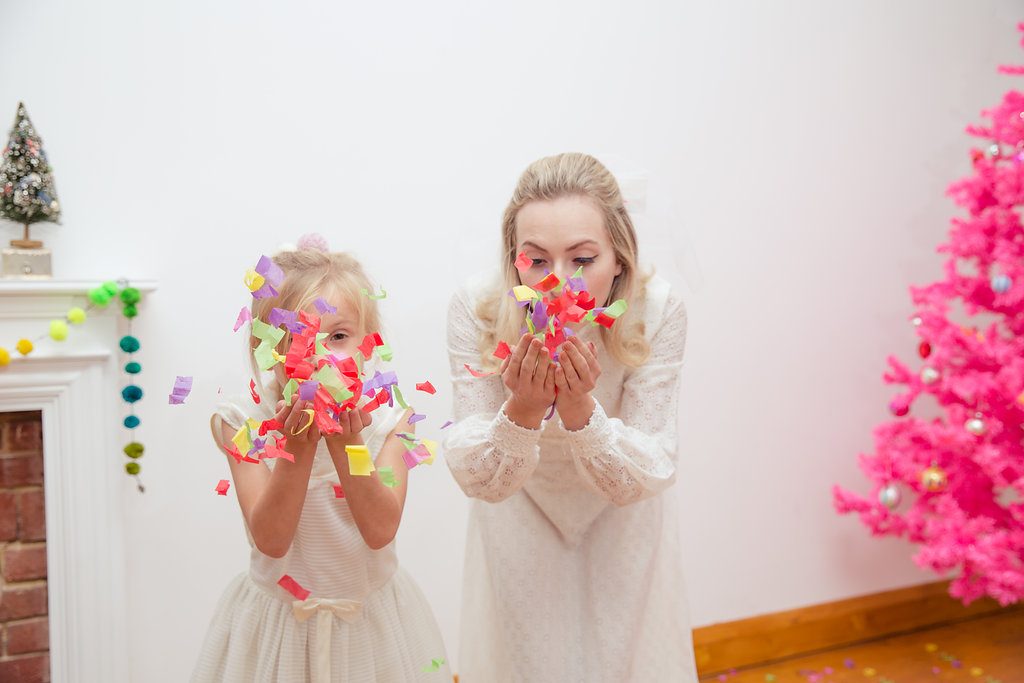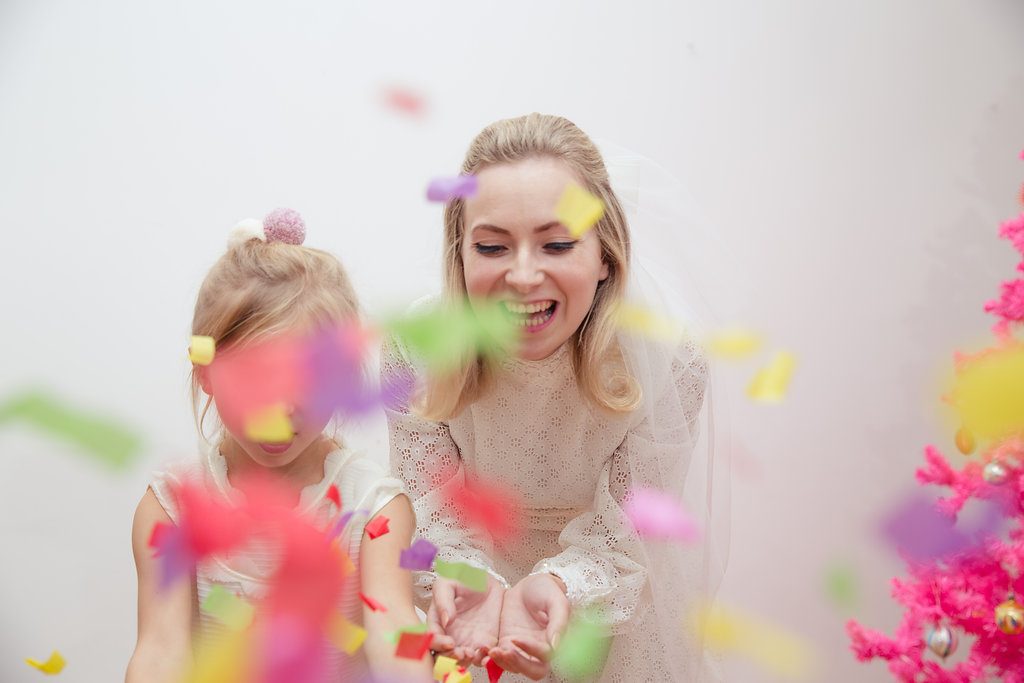 The accessories also mirrored the colourful look and bauble theme – with pom poms, pomanders and button bouquets.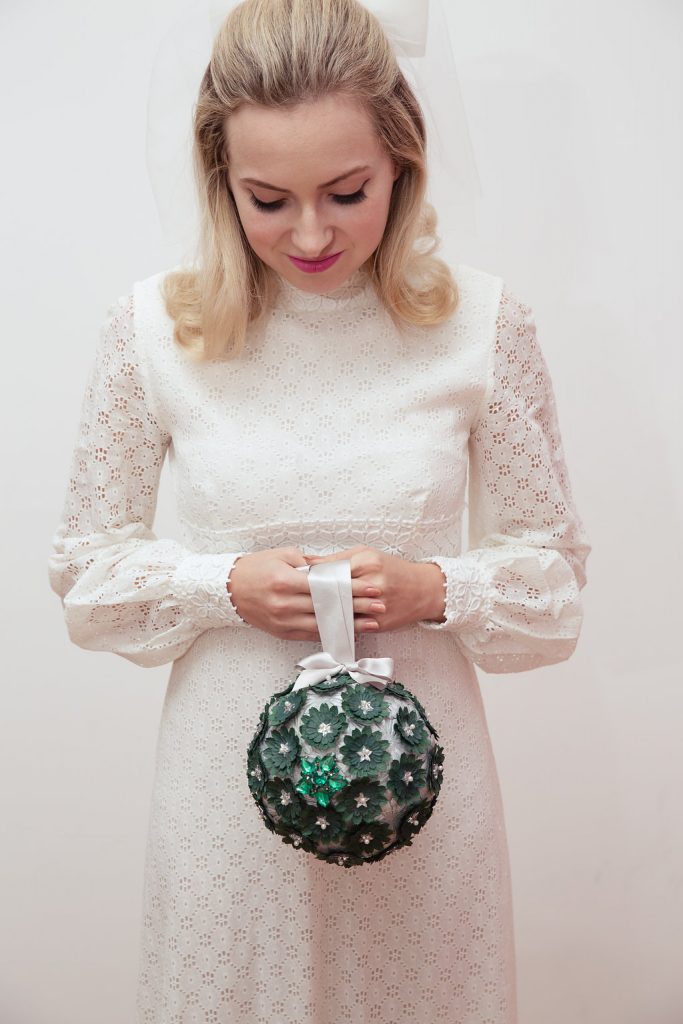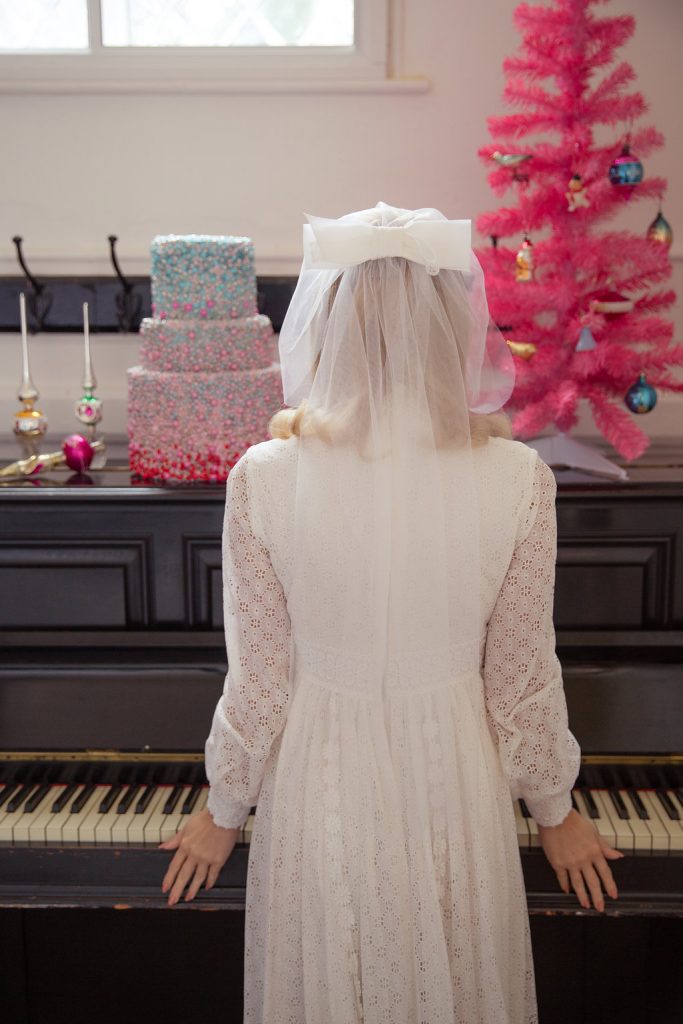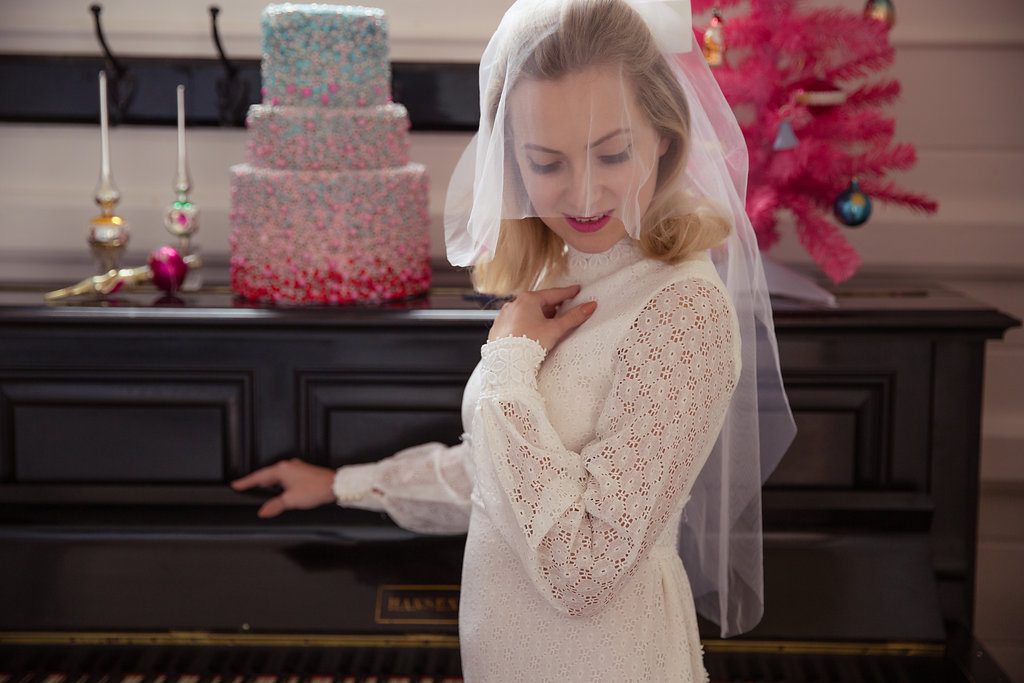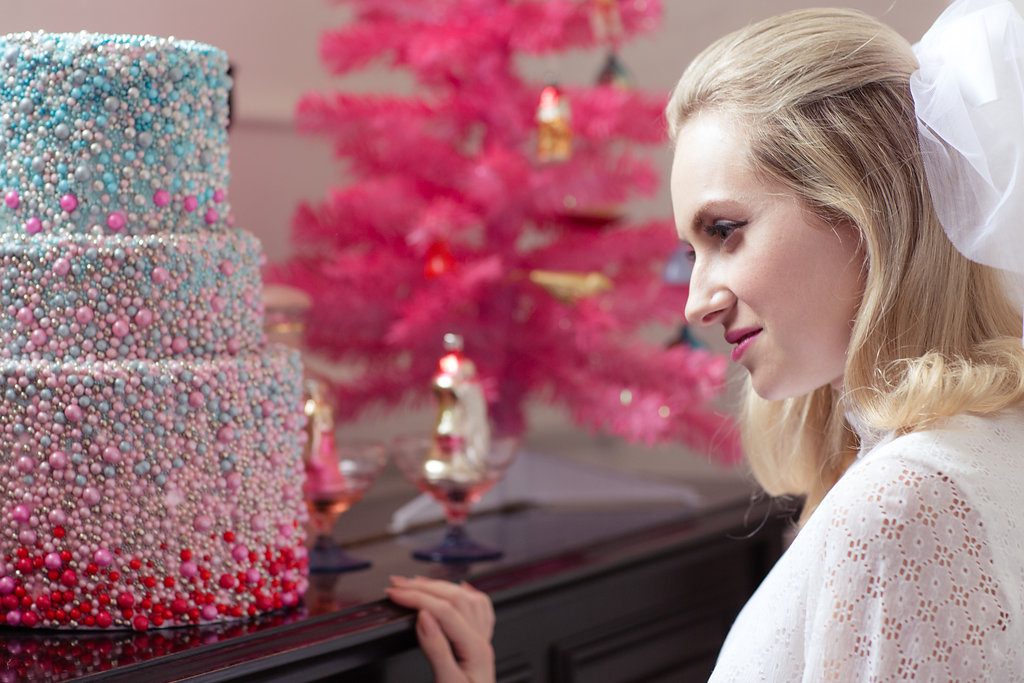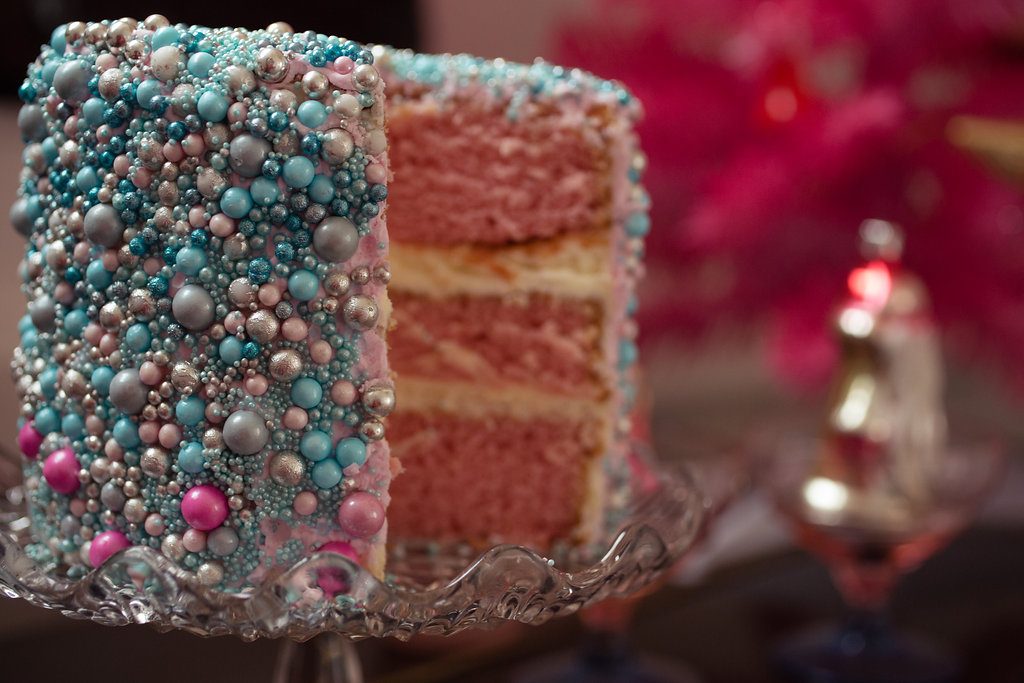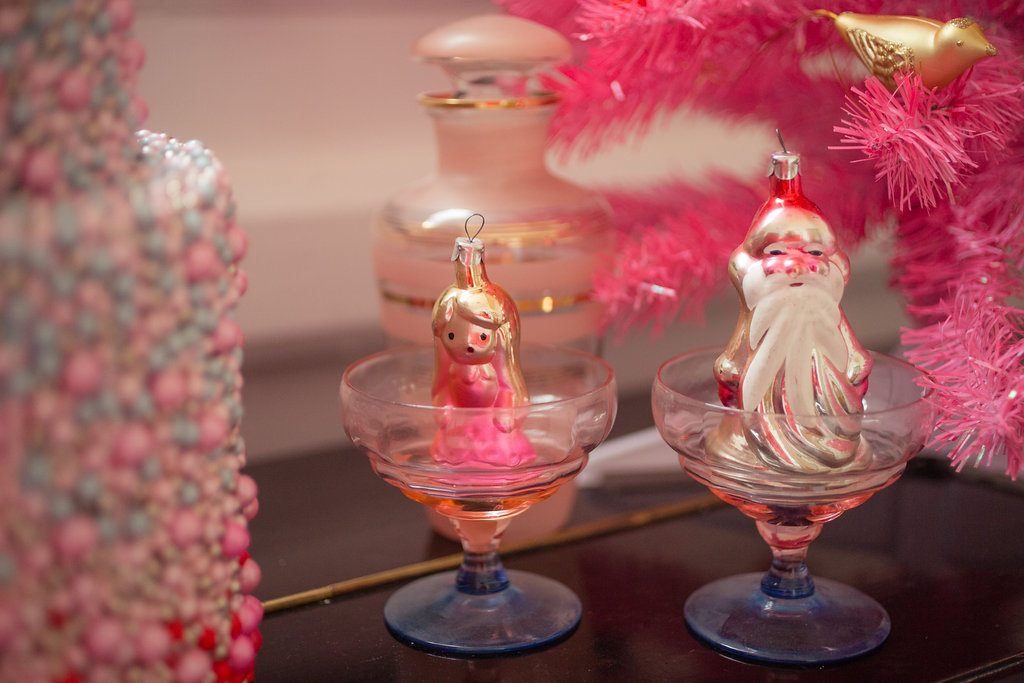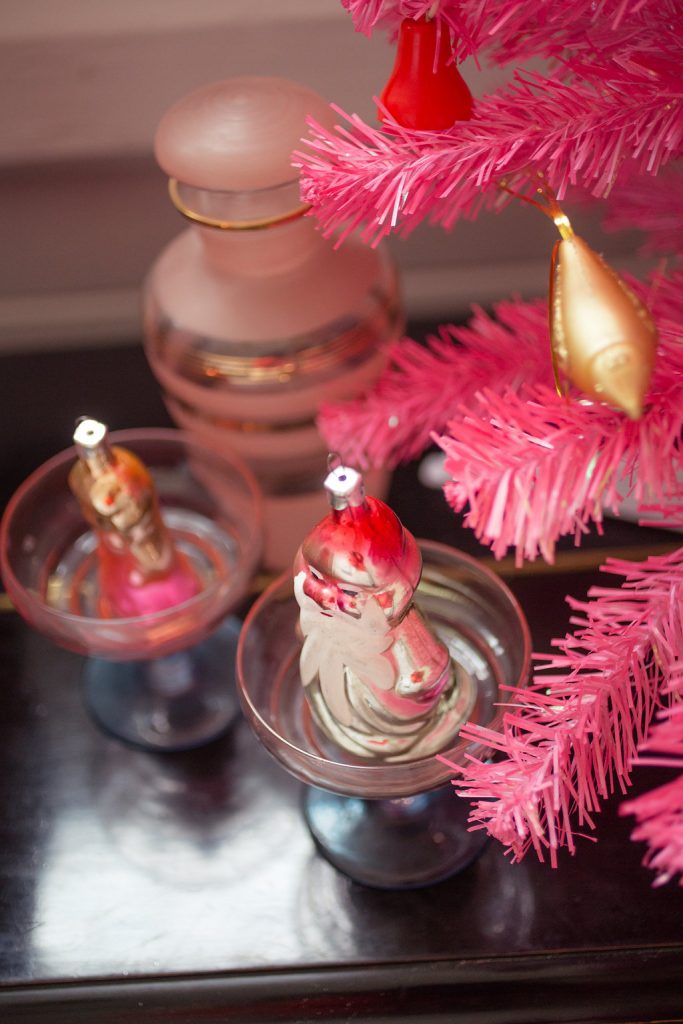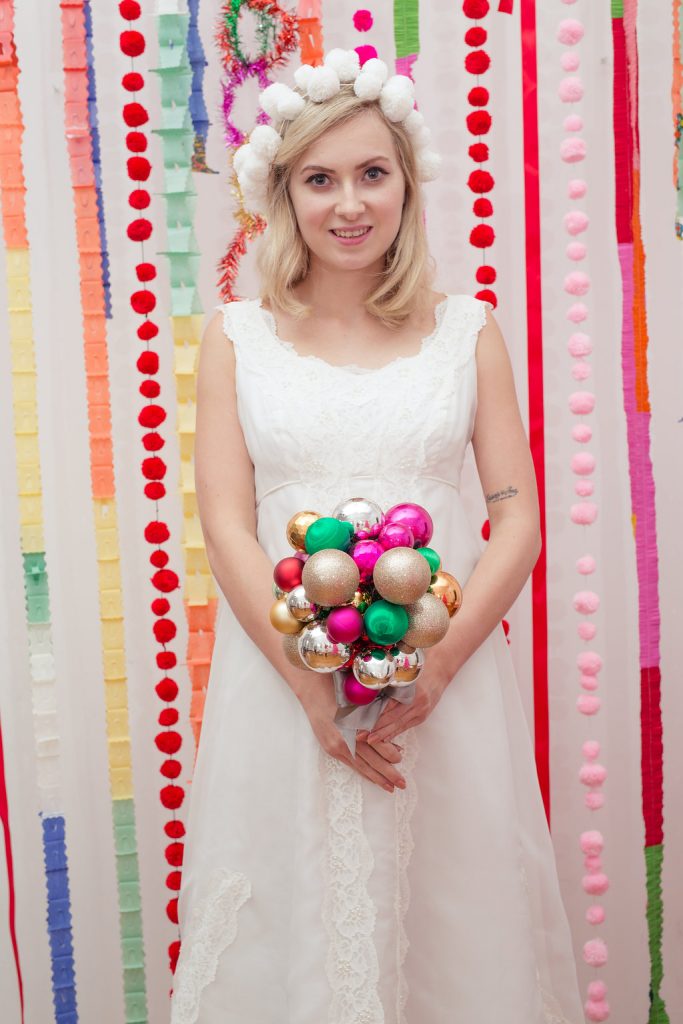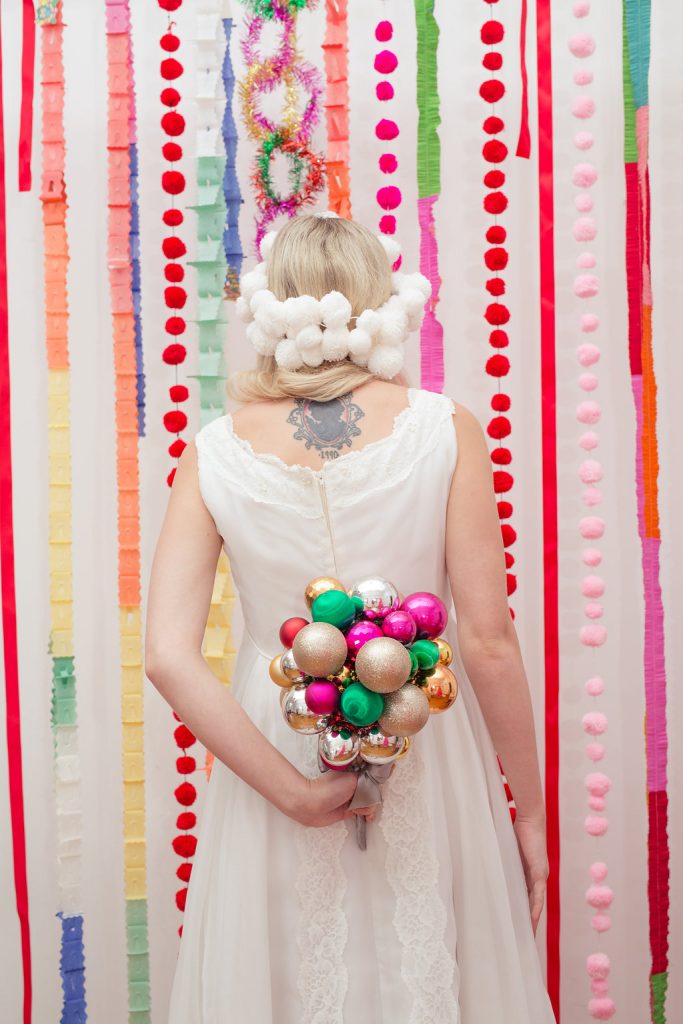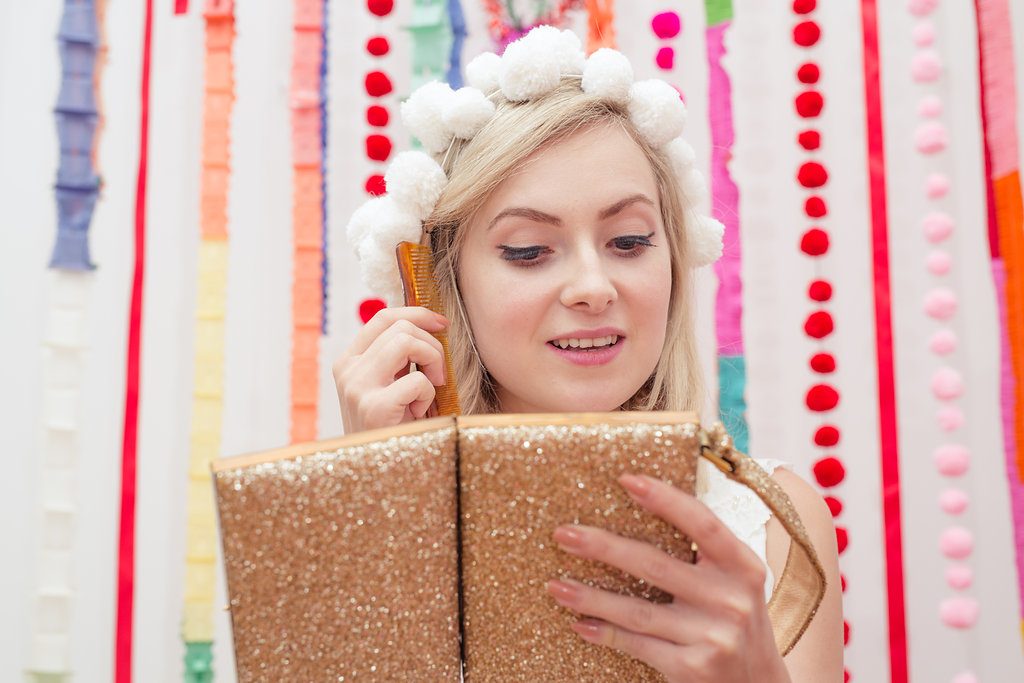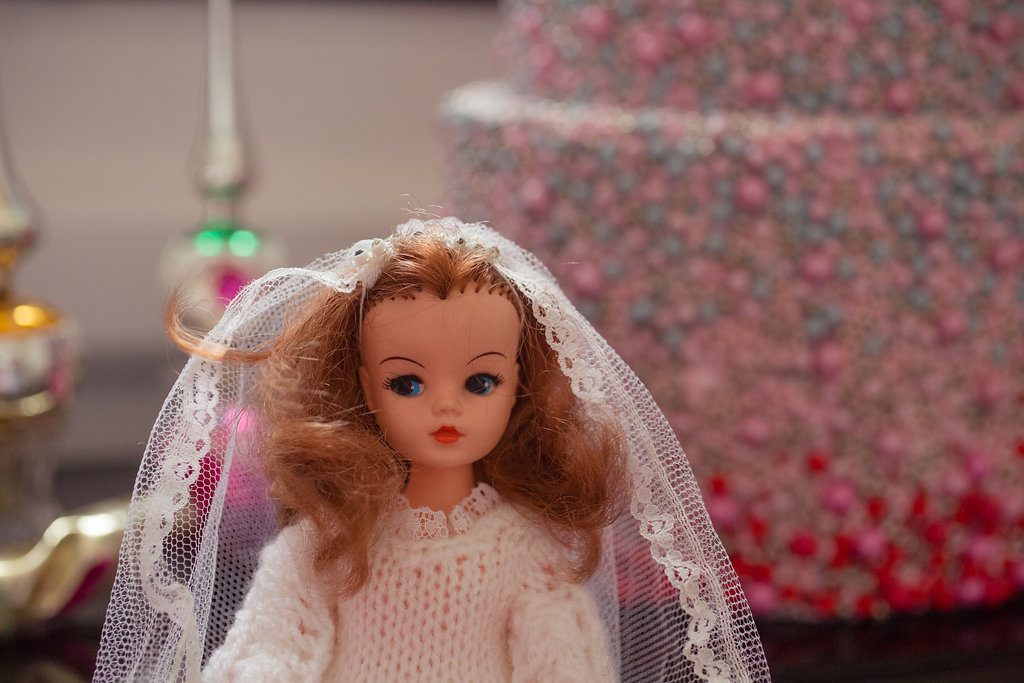 CREDITS:
Photographer: Sharon Cooper
Model: Dakota Hunt and Kitty Beavis
Hair and Makeup: Aurora Loves
Cake: Claire Owen Cakes
Dresses: Real Green Dress and Unique Bride Club
Veil: McFayden Millinery
Pom Poms: Pom Pom Galore
Bouquets: I Heart Buttons