When we think of Rockabilly, we picture the 1950s and the great sounds from that time. But in the 1970s, as part of the punk era, young people embraced this Rockabilly bride look again but with a more modern edge. I am excited to share these images of a Rockabilly punk bride wearing vintage, who reminds us that we can wear what we like at our wedding, rather than what everyone else thinks we should wear.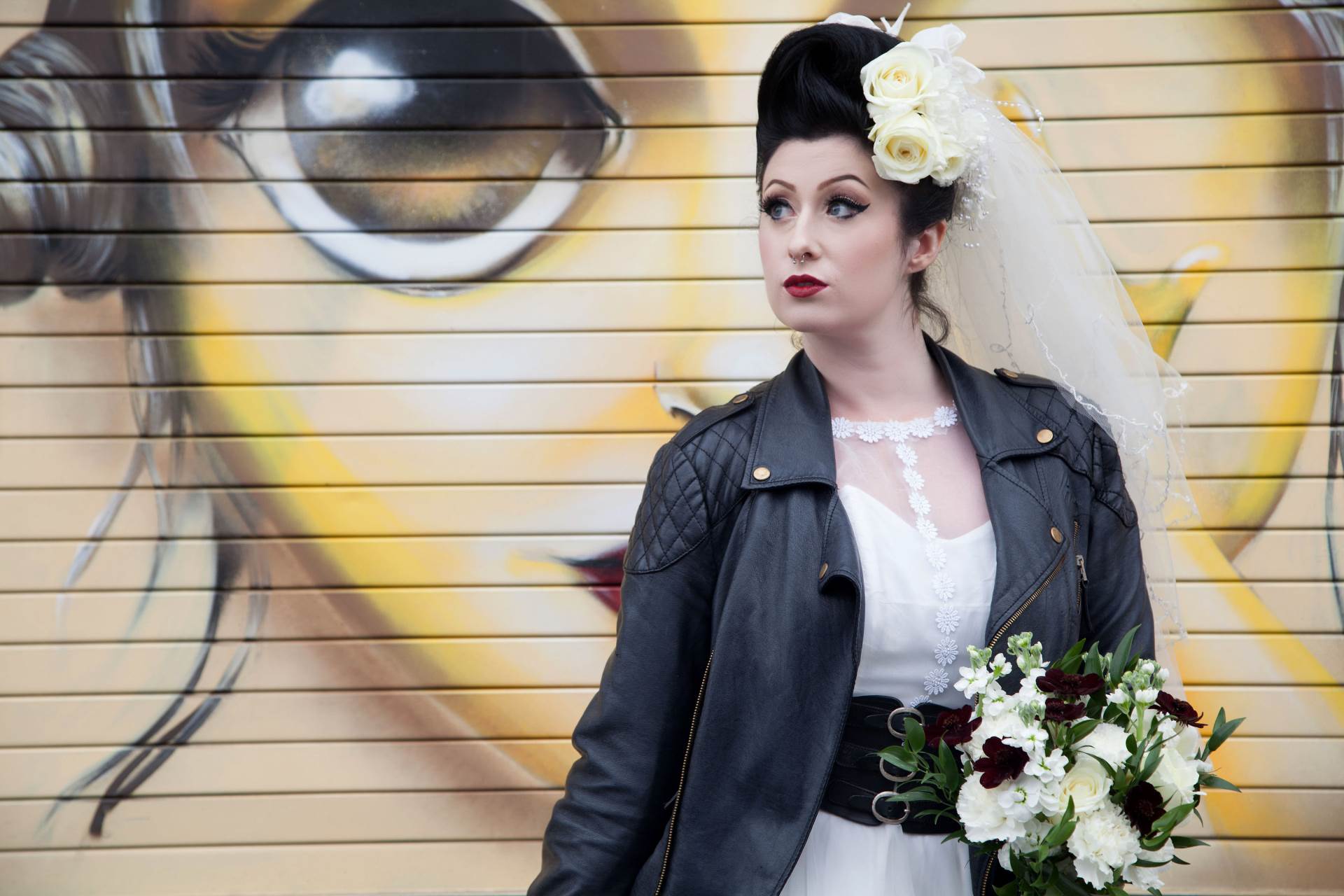 Kate Ashwell, from the Bristol boutique Heartfelt Vintage styled the images. She is coming to our Bristol fair next week so make sure you come along to meet her and see her wonderful frocks.
She describes her vision, "I'm always keen to show customers that choosing a vintage wedding dress gives you a huge amount of creative freedom. When I found this wedding dress I knew I wanted to do something special with it. It had the potential to become a bit too cutesy so I wanted to style it with accessories and flowers that would toughen it up and tone down the cute factor."
"We also wanted the shoot to reflect who we are as a team and where we come from. The city of Bristol is hugely important to all of us, our business reflects our city. Earlier this year, we discovered this hidden gem of a hair salon, "Victoria Jane".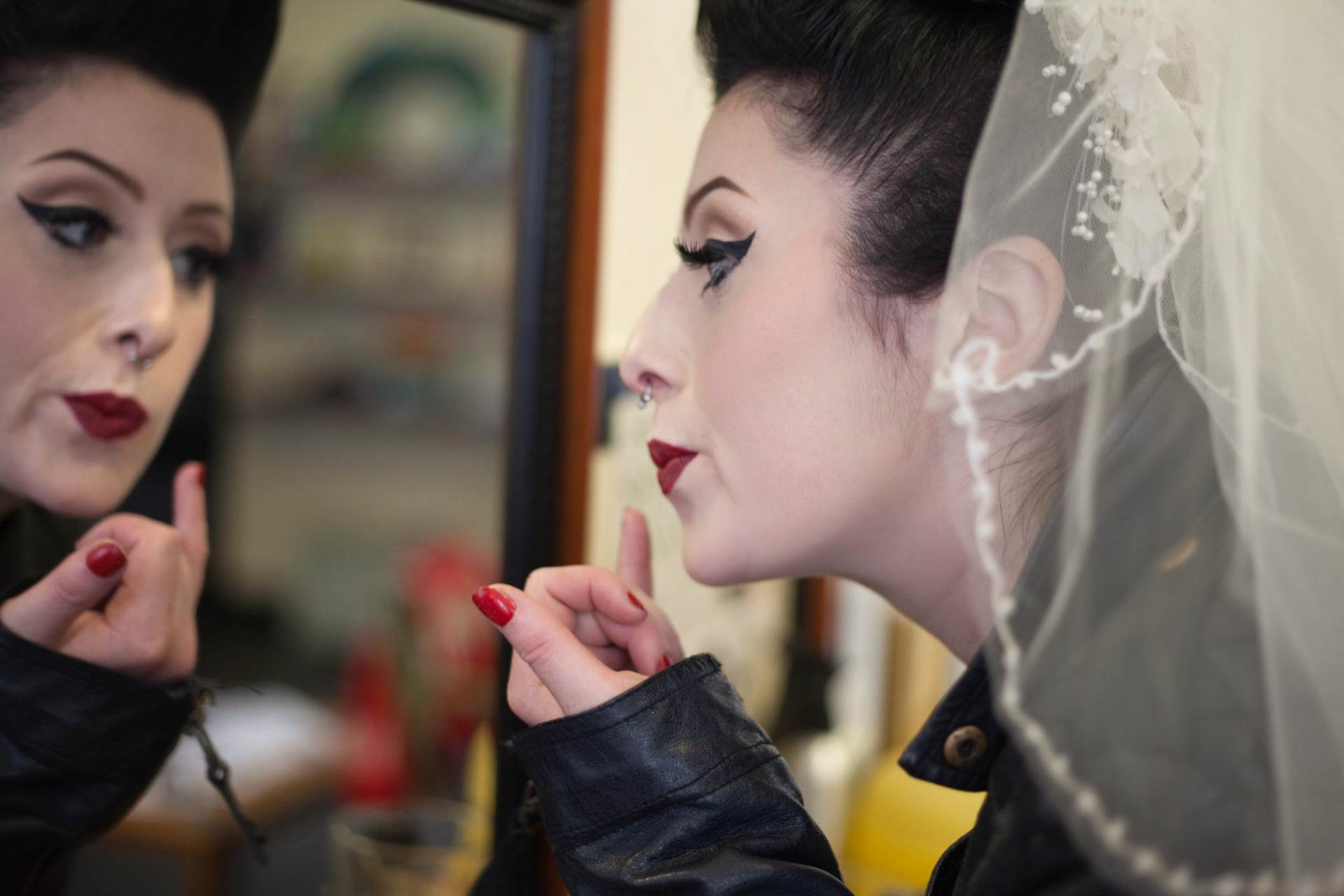 It has been in the same location since the 1940s and is now run by the daughter of the initial owner. Nothing has really changed since it was opened, so it is like walking back in time, a vintage salon in the true sense. Similarly, North Street (where the salon is) is famous for its street art. It is the location for the street art festival UpFest. We knew we wanted to take advantage of all the amazing graffiti along the street. It's a very Bristol thing!"
Check out the video of the shoot by !
Heartfelt Vintage – Rockabilly Wedding Styled Shoot from McGill Sister Films on Vimeo.
It is great to see such an edgy vintage Rockabilly bride look for a bridal shoot. If you want to get this look for your wedding come along to the National Vintage Wedding Fair this season.
Credits:
Creative Direction & Styling | Kate Ashwell at Heartfelt Vintage
Photography | LeeLou Wedding Photography
Videography | McGill Sisters Films
HMUA | Able Mabel & Bethany-Mae MUA
Flowers | Emerald & Jade Flowers
Assistant Stylist | Lizzie Williams
Model | Bethany-Mae Phillips
1960s Wedding Dress, 1950s Kimono & Emma Hope Shoes | Heartfelt Vintage
Leather Jacket & Belt | Model's own
Location | Victoria Jane, North Street, Bristol