We are delighted to show you today the debut collection of wedding gowns from Rolling In Roses designed by Hayley Neil from Glory Days Bridal. I first met Hayley a few years ago when she was curating the vintage wedding catwalk at the Festival of Vintage and what was clear then, and today is her eye for beautiful detail and her love of classic designs from the 20the century.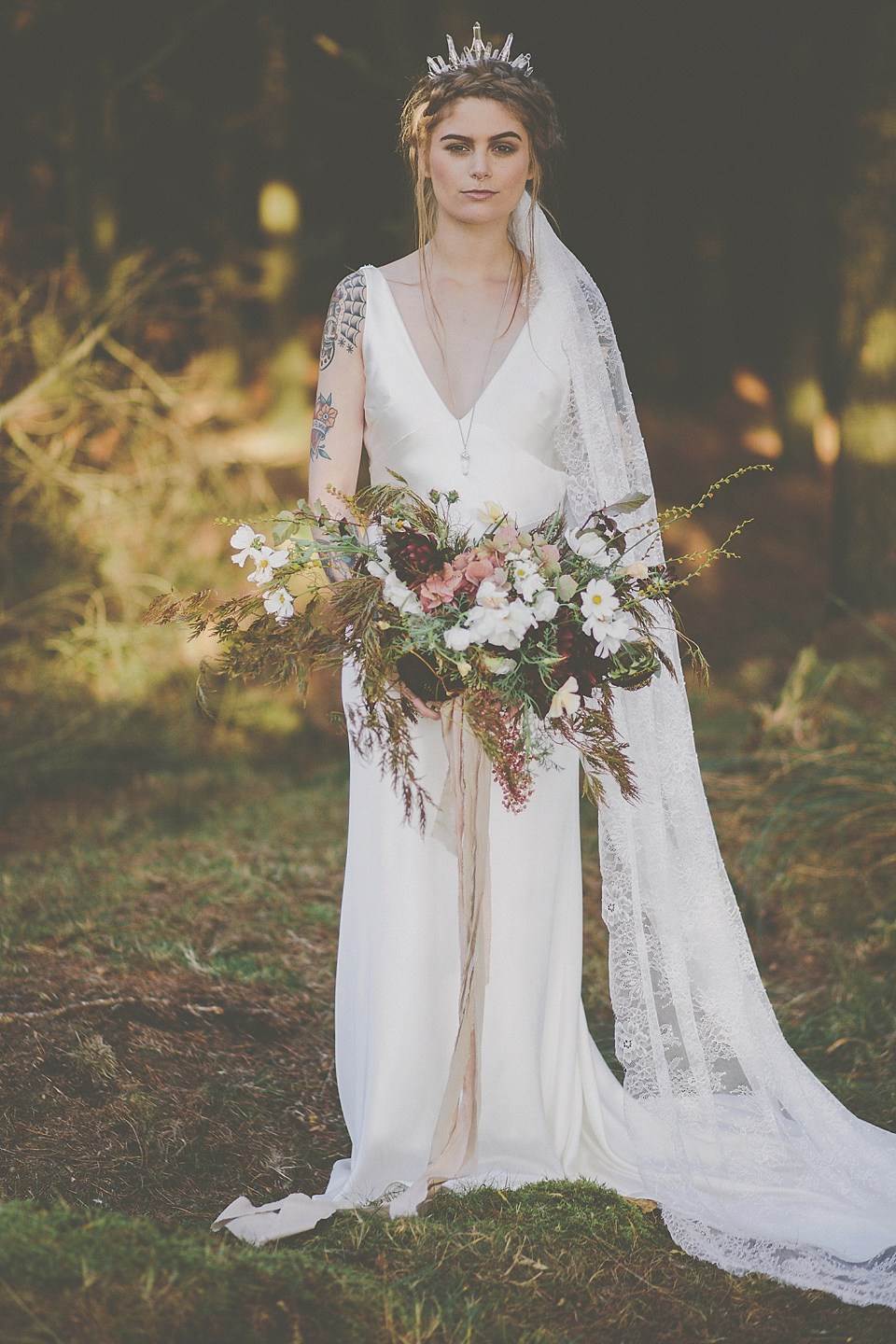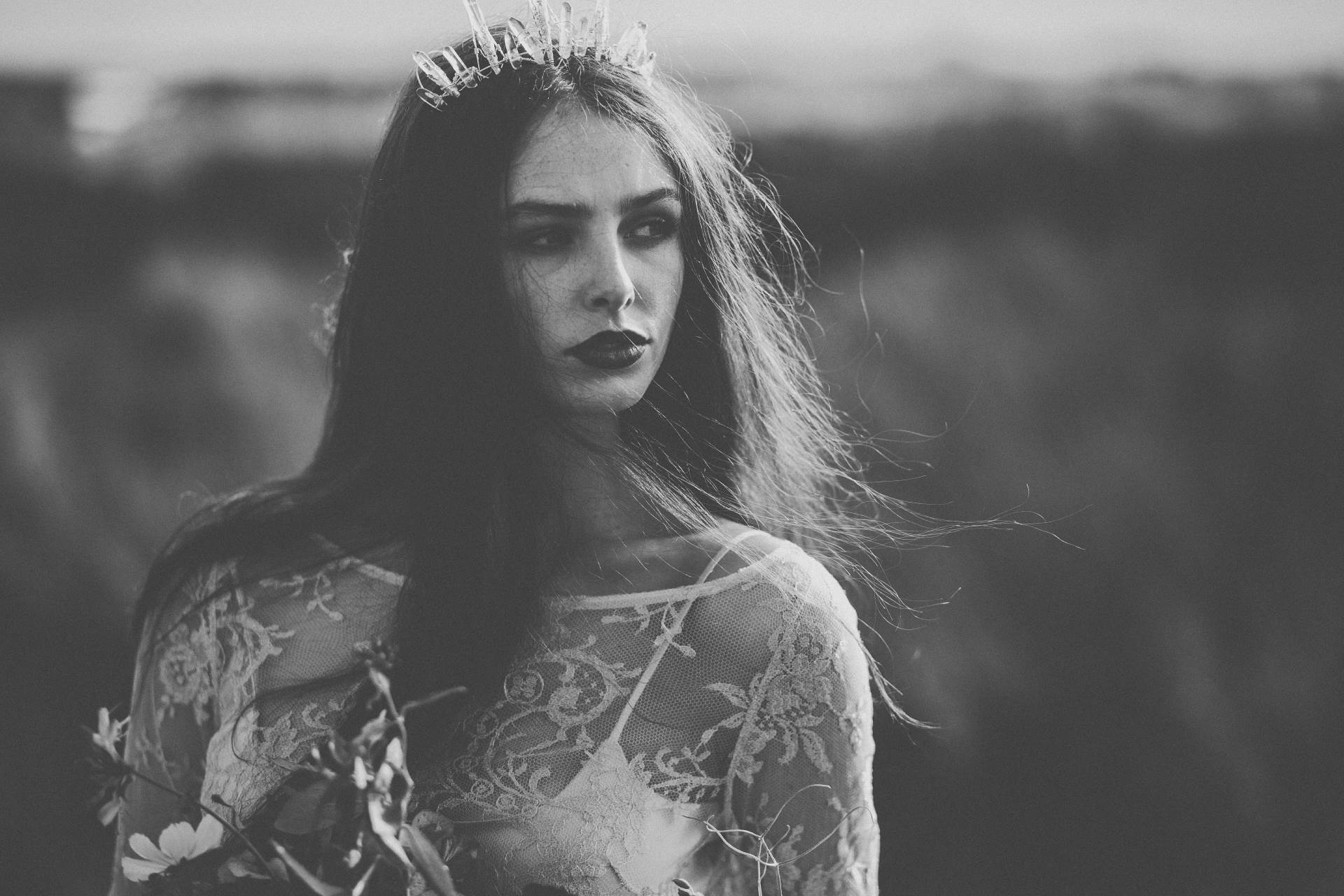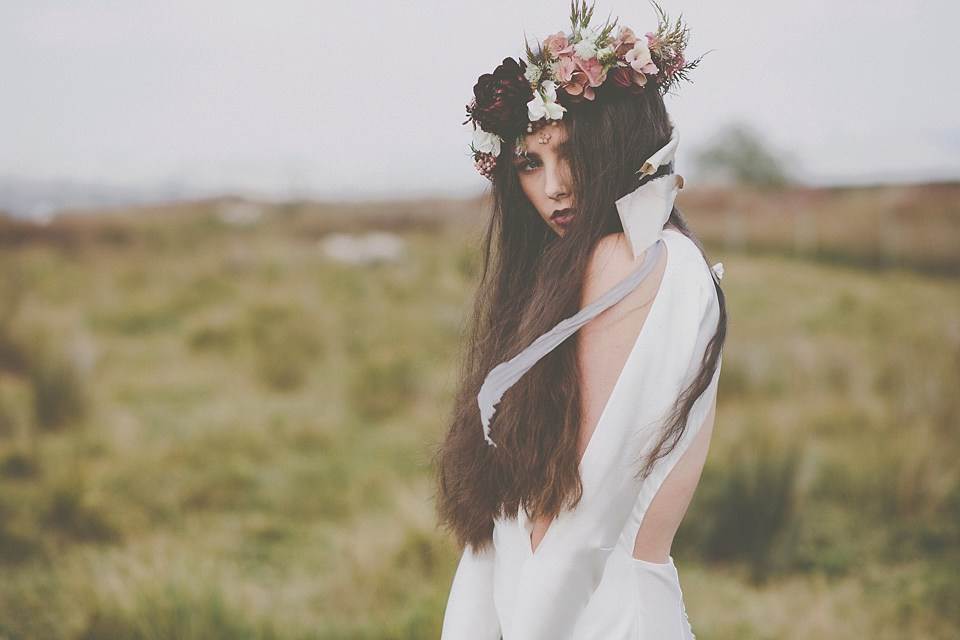 The collection is called Zena May after Hayley's grandma of the same name. "This legendary lady was born in the 1930s and bloomed in the 1940s, so hopefully the influence of these decades can be strongly felt in my designs; the sleek, simple bias cut dresses of the period were so subtly elegant and extremely flattering", Hayley explains.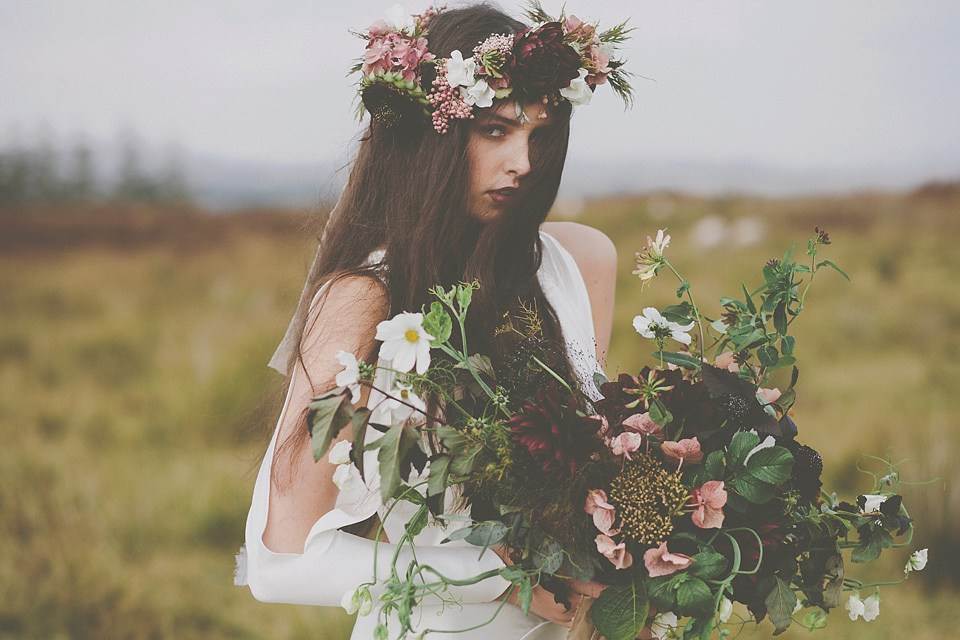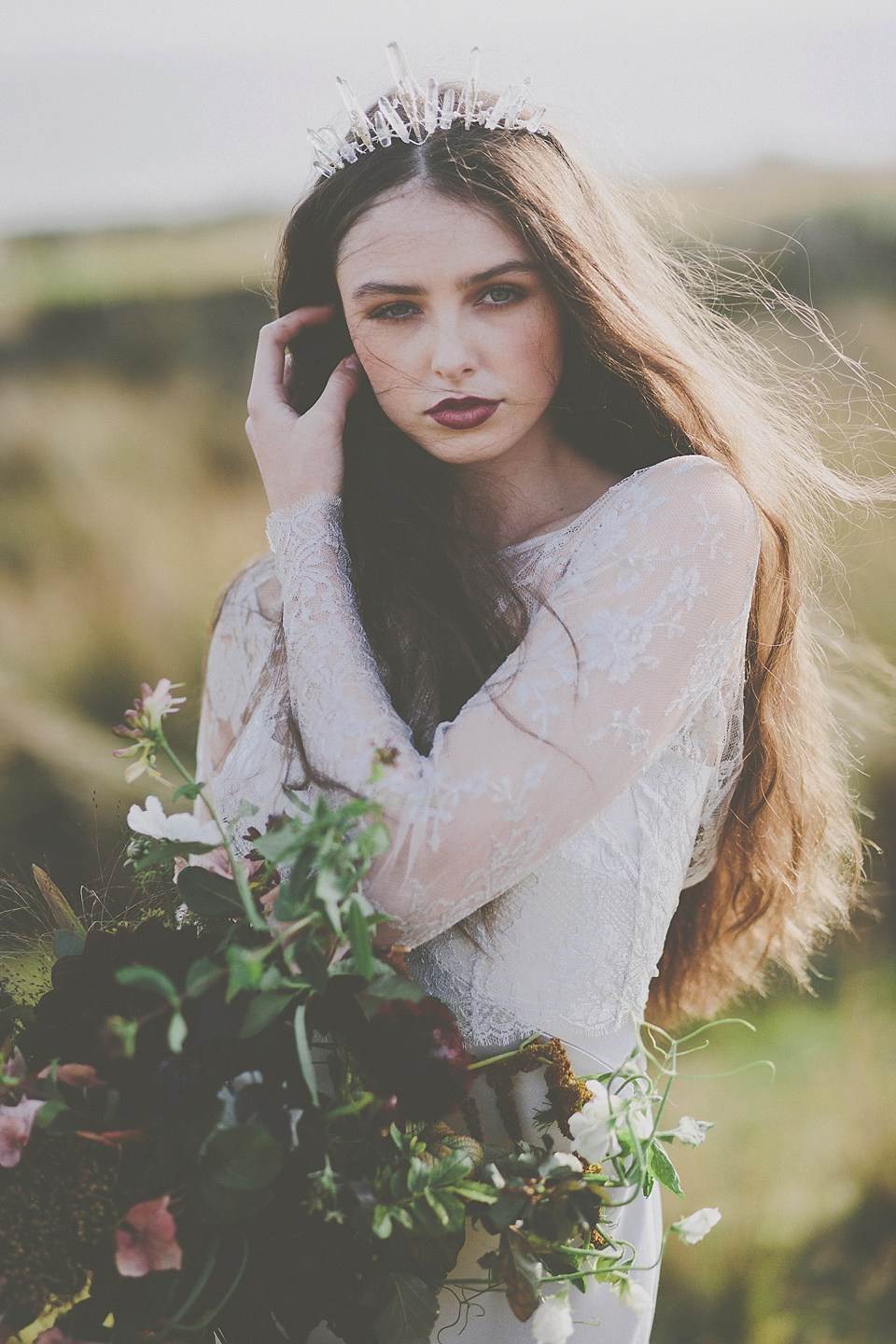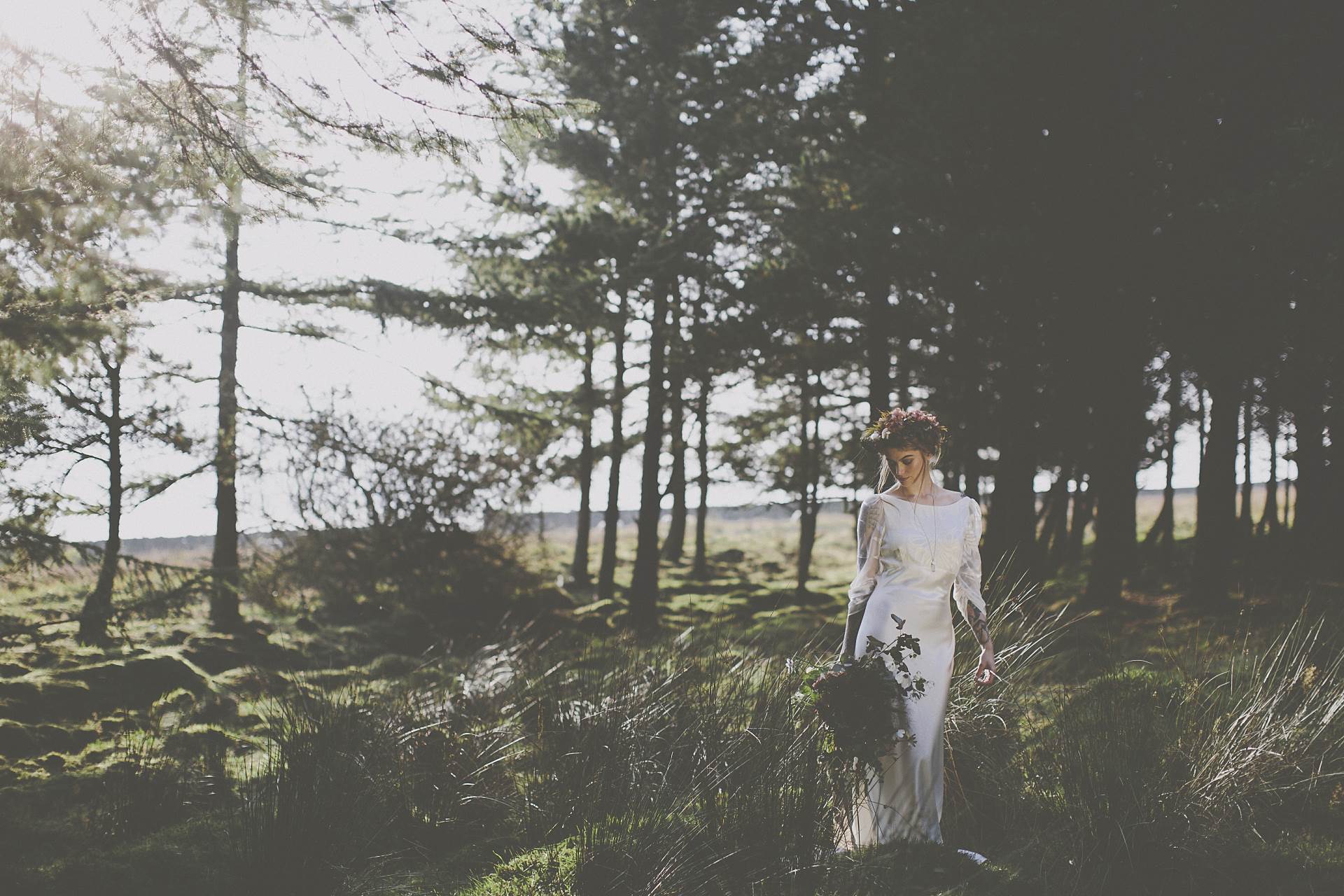 "Having always been obsessed with the fluidity and experimental nature of bias cut dressmaking (difficult to get right, but stunning when you do) I really wanted the first Rolling In Roses collection to incorporate these techniques alongside simple lines and natural fabrics. We're always hearing from brides in the boutique how they want to look glamorous but feel comfortable, and bias cut wedding dresses are pretty much the most comfortable ones to wear so it's a perfect solution! I was interested in the pattern cutting and dressmaking of the 30s and 40s which tended to use interesting seamlines to add more detail to the simple dresses, like scalloped or chevroned seams, and the evening wear of the time often had dramatic low or split backs which I've included in the collection too."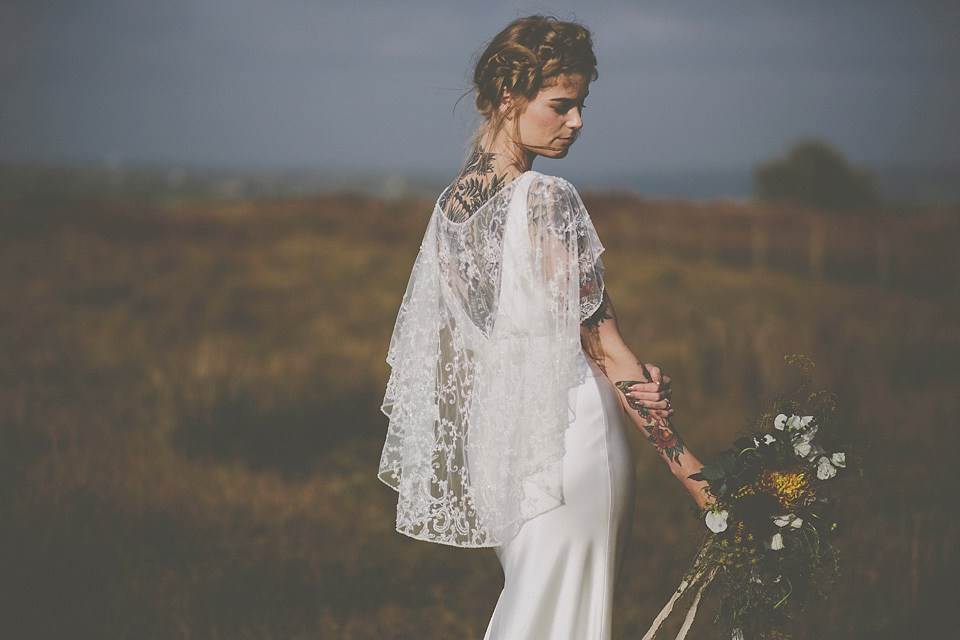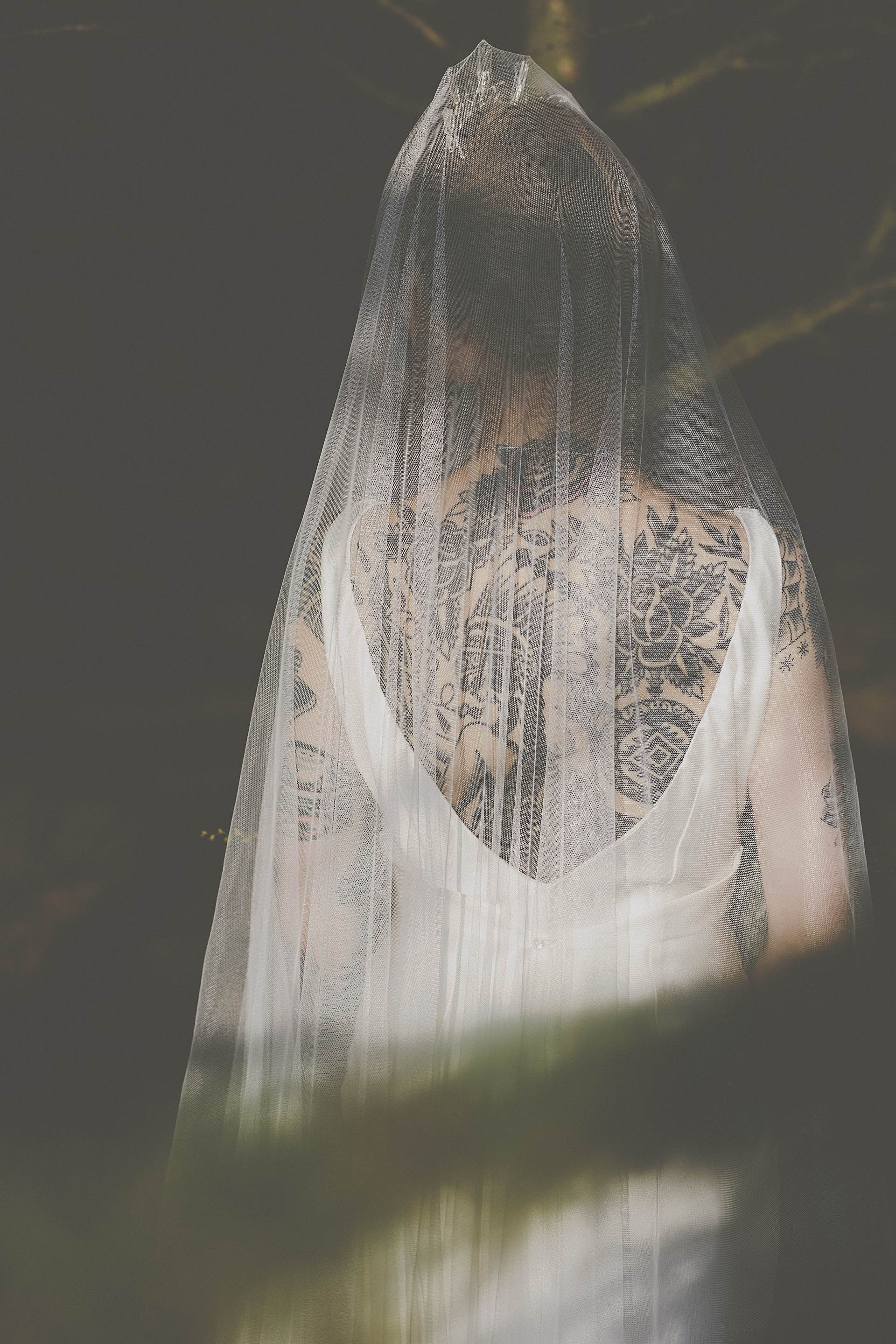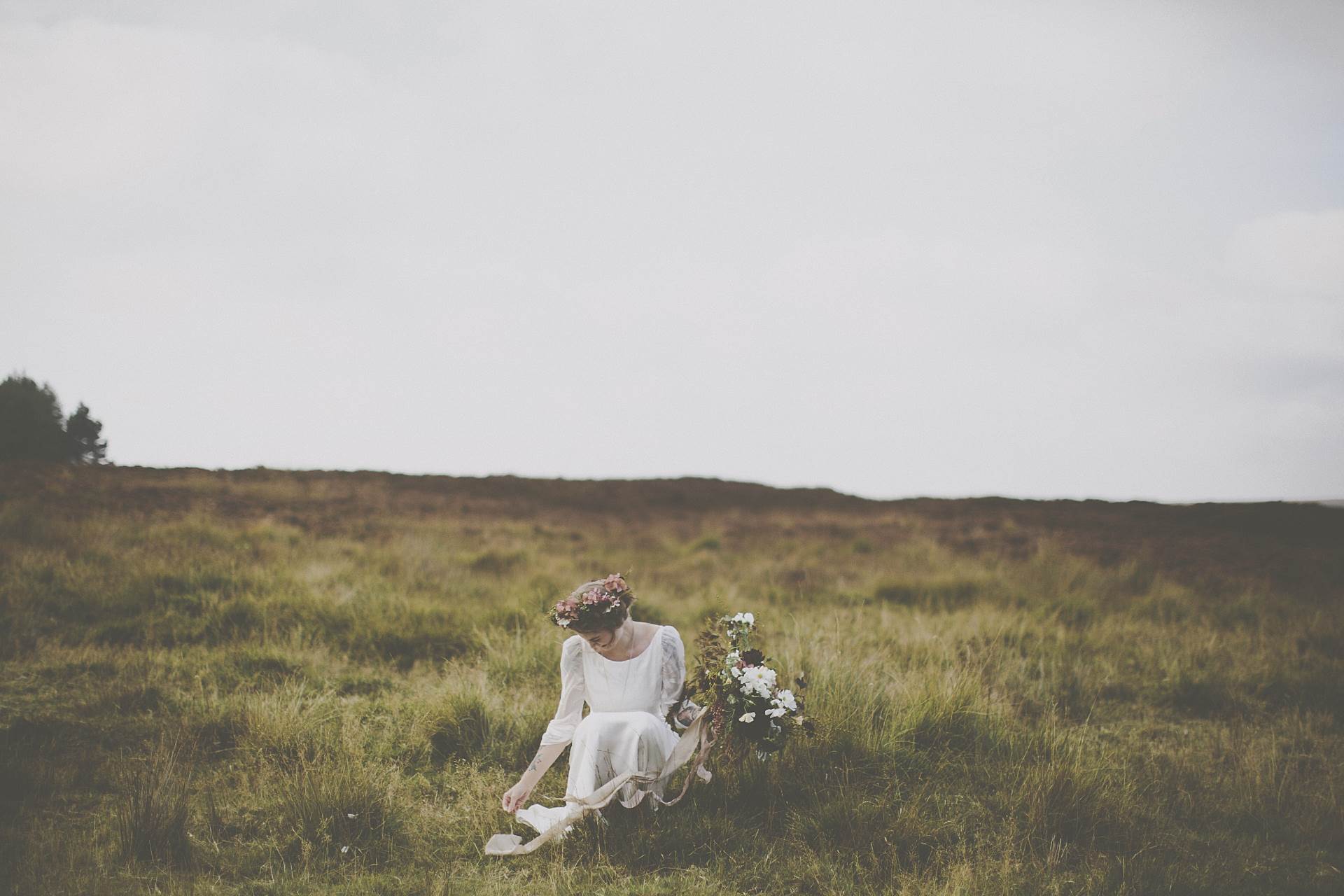 "When it came to styling the collection I wanted to create a strong image which was chic and modern but also classic and dreamy; I was reading Emily Brontë's Wuthering heights whilst I was designing so I couldn't help but be influenced by the romance and drama of that too… I'm obviously just an old clichéd romantic at heart! I'm really keen to emphasise the British style and Yorkshire roots of Rolling In Roses and had already decided to shoot the collection on the Yorkshire moors so the infusion of the Wuthering Heights romance and brooding atmosphere just fitted in perfectly."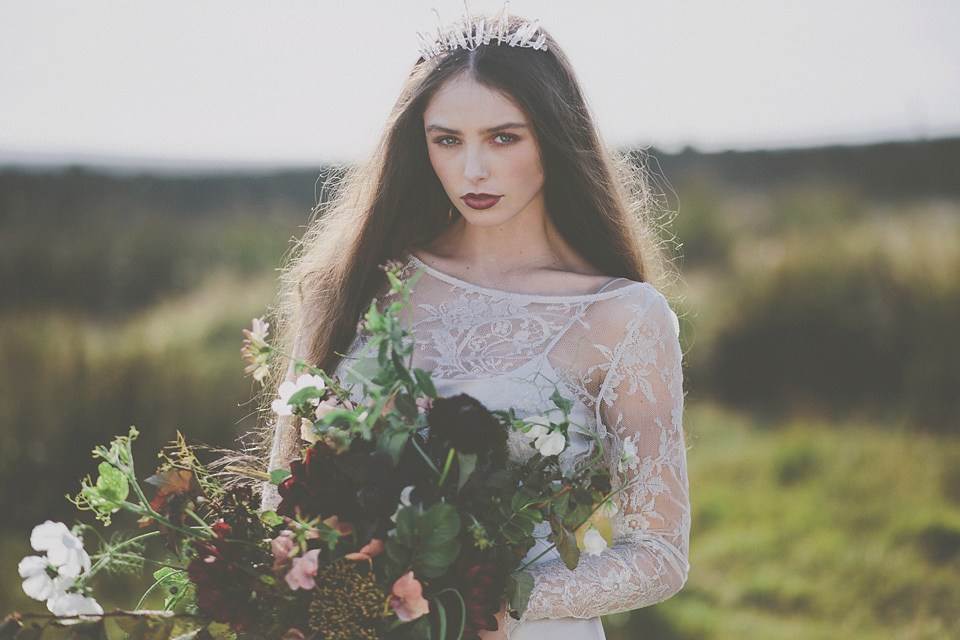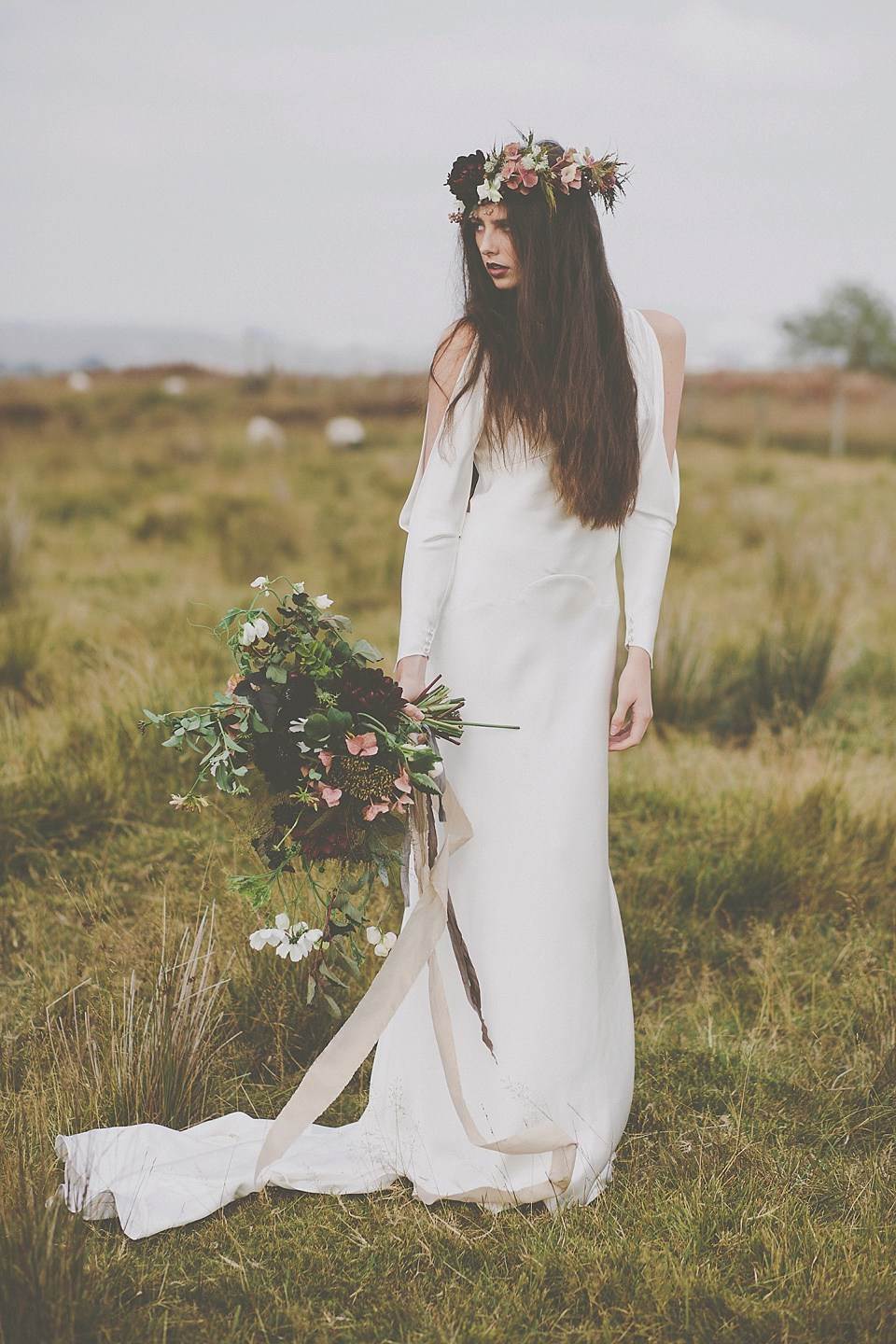 This shoot is beautiful I am sure you will agree and conjures up a feeling of slight moodiness, while being somewhat ethereal. The name Rolling In Roses comes from a Patti Smith poem with the line "there's brambles in your hair, you've been rolling in roses" which fits perfectly with the outdoor shoot.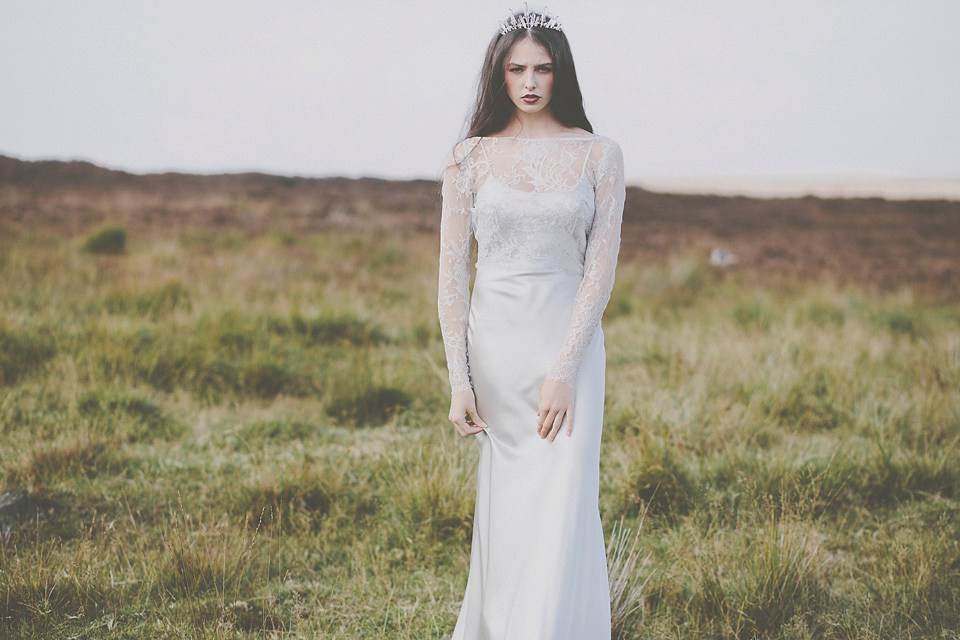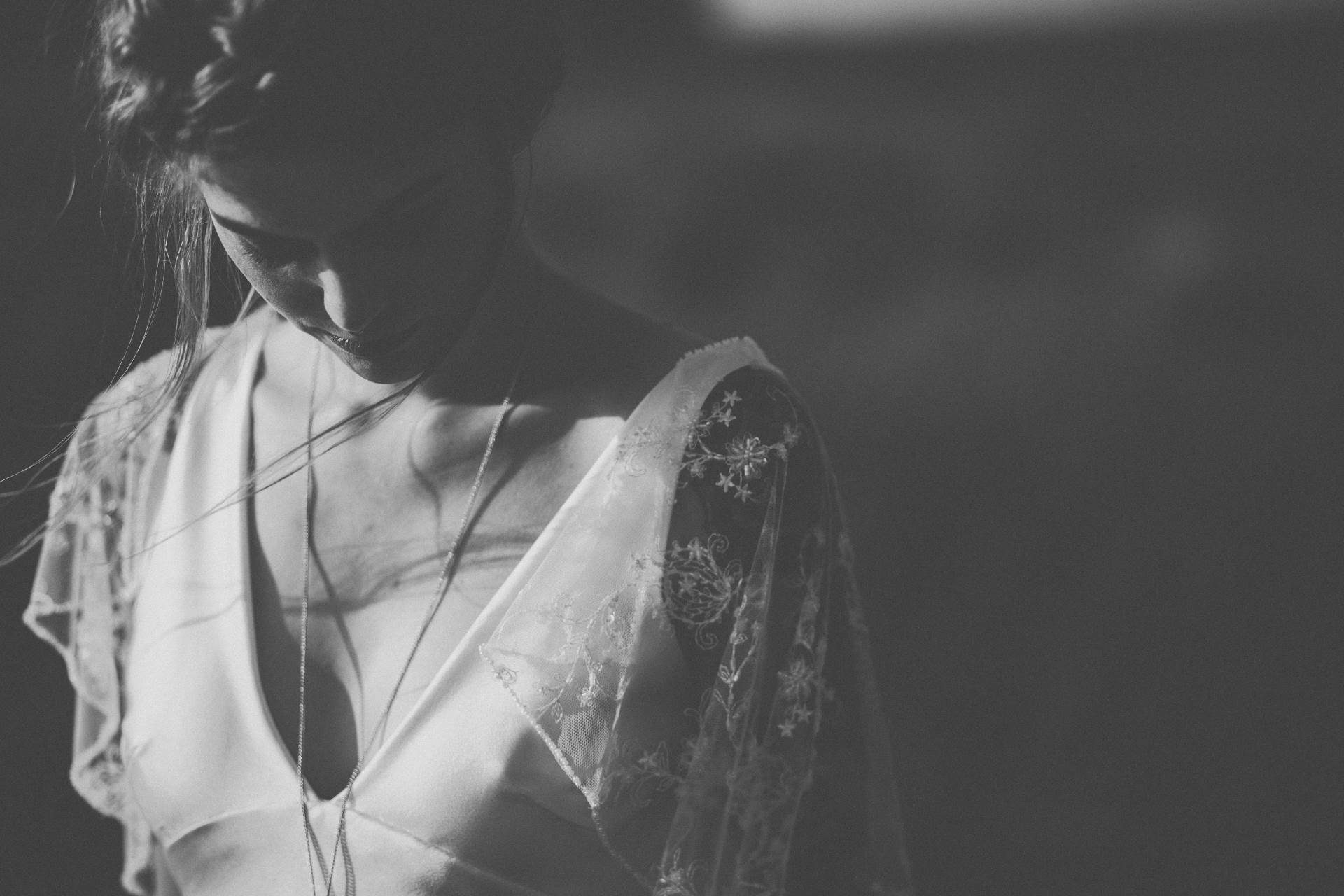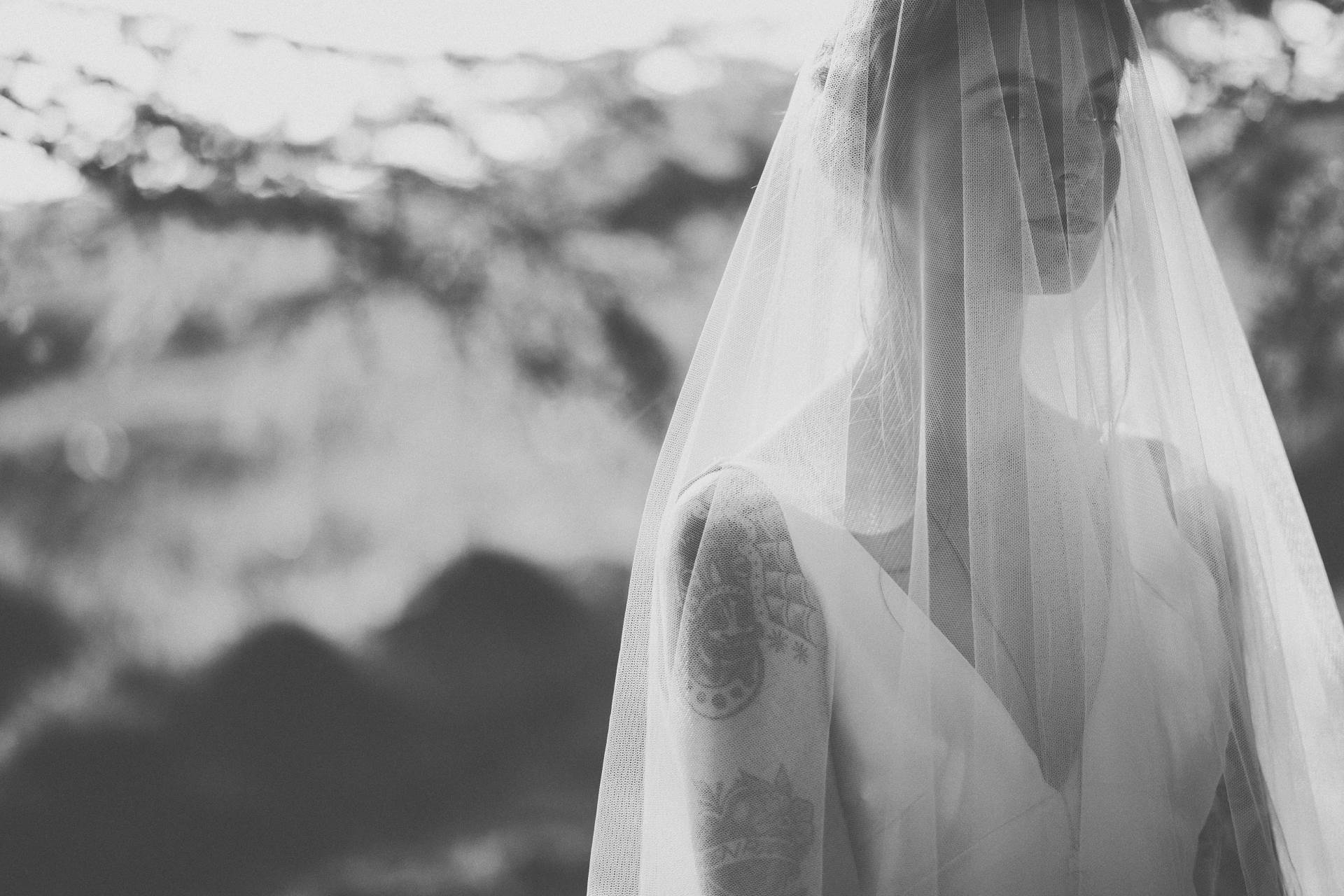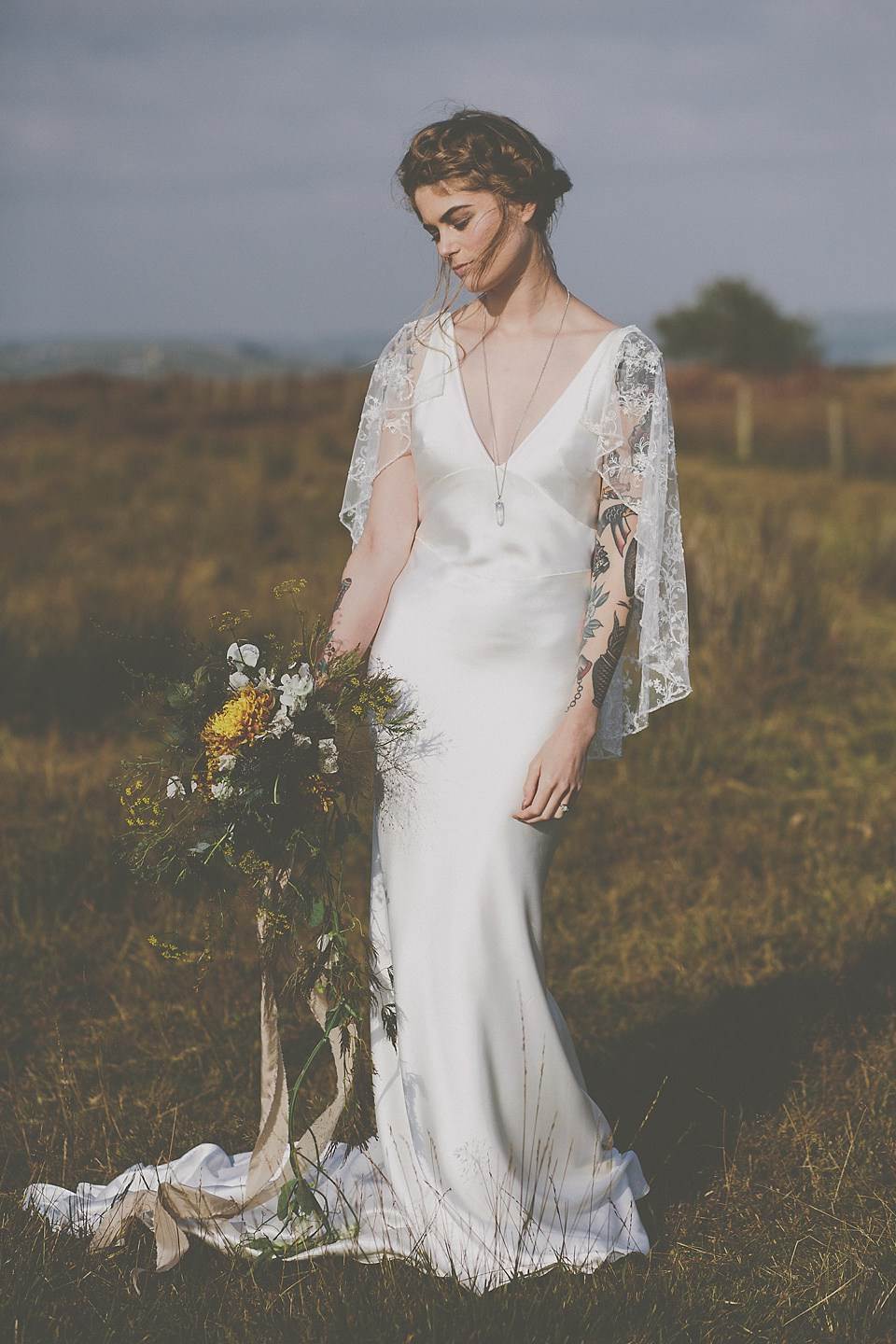 Personally I love the fierce nod to the vintage eras yet it being modern and slightly sexy; perfect for an independent woman. I love the elegant bias cut teamed with detailing such as the slashed sleeves and caped lace back.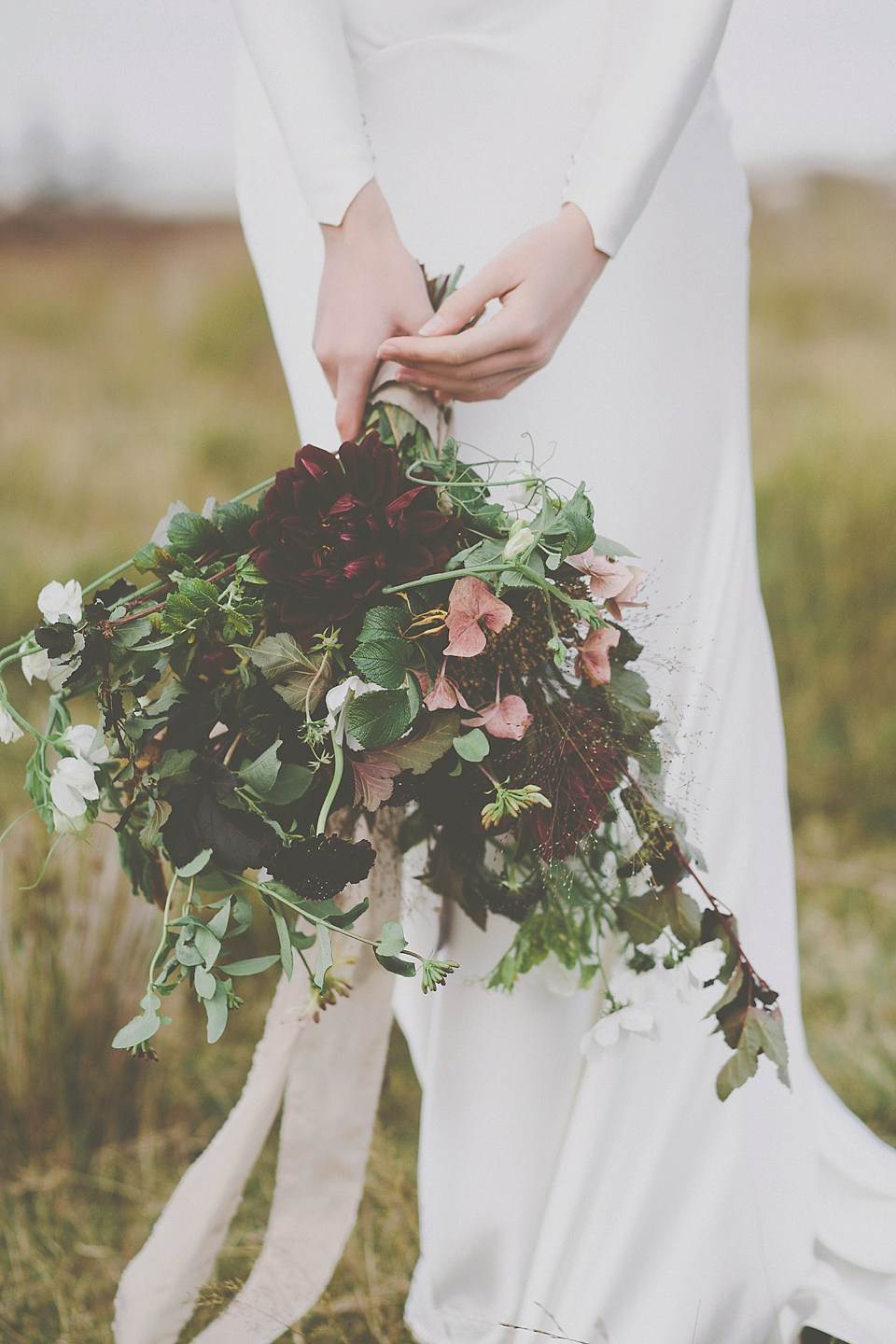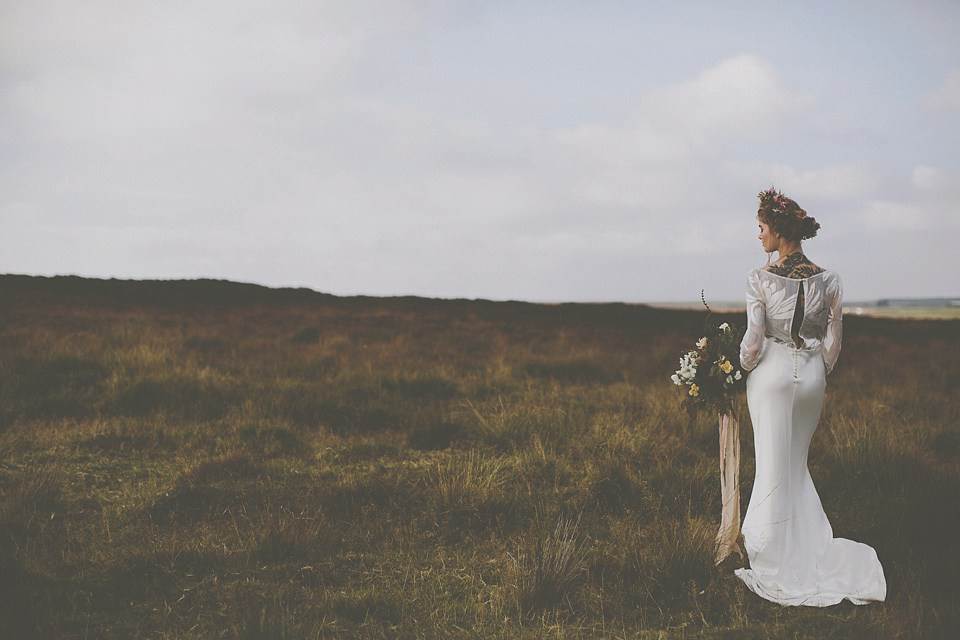 Credits: