I am so excited to finally share this shoot with you, having had to wait for it to appear in Vintage Life Magazine (I am their wedding editor!) It is a wedding shoot that I styled to show off the vintage style menswear of 20th Century Chap who design and manufacture here in the UK, fabulous suits for your groom and his groomsmen.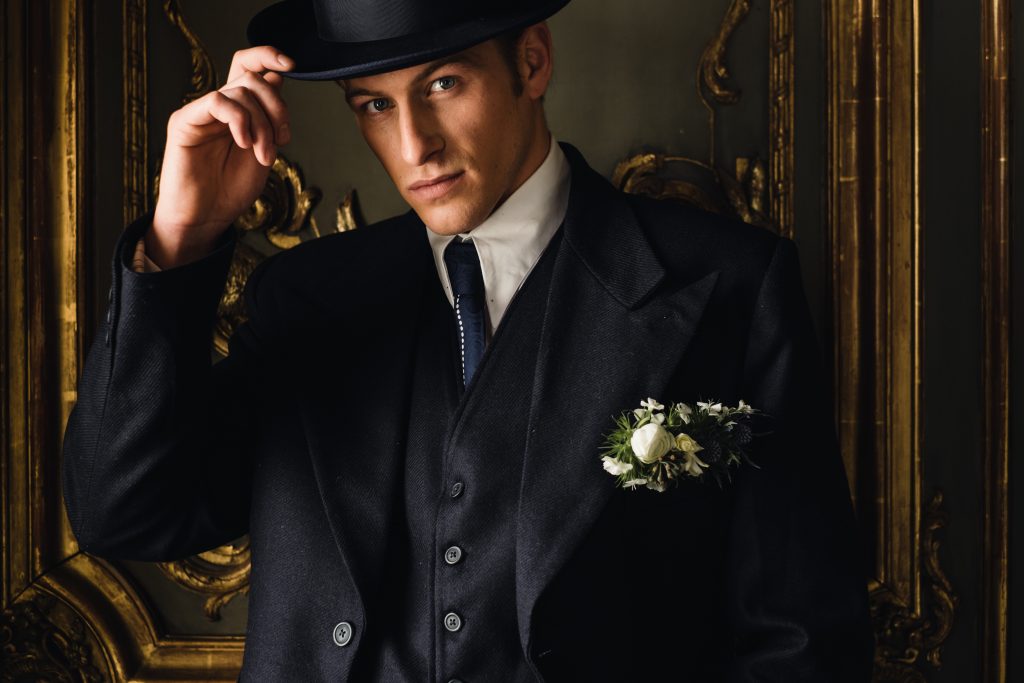 Grooms suits don't often get featured in the wedding press as of course, the focus tends to be on the wedding dress. And sometimes men's suits tend to be quite plain so we really wanted to style a shoot with interesting designs to capture the imaginations of all the men out there (and probably the brides too). And for once the bride took a back step, and let her groom shine!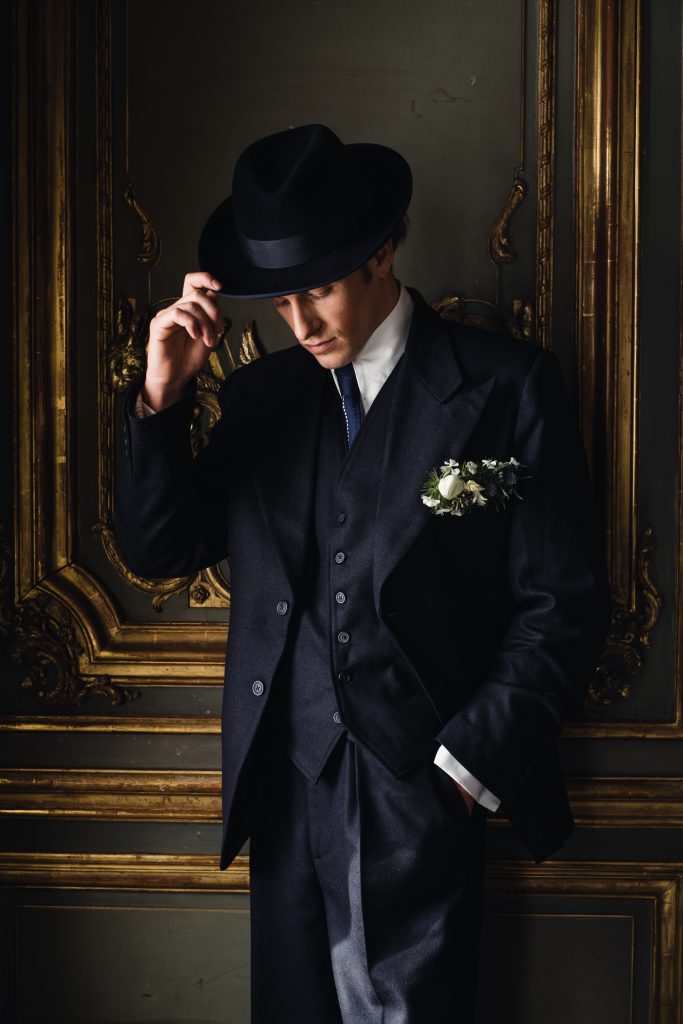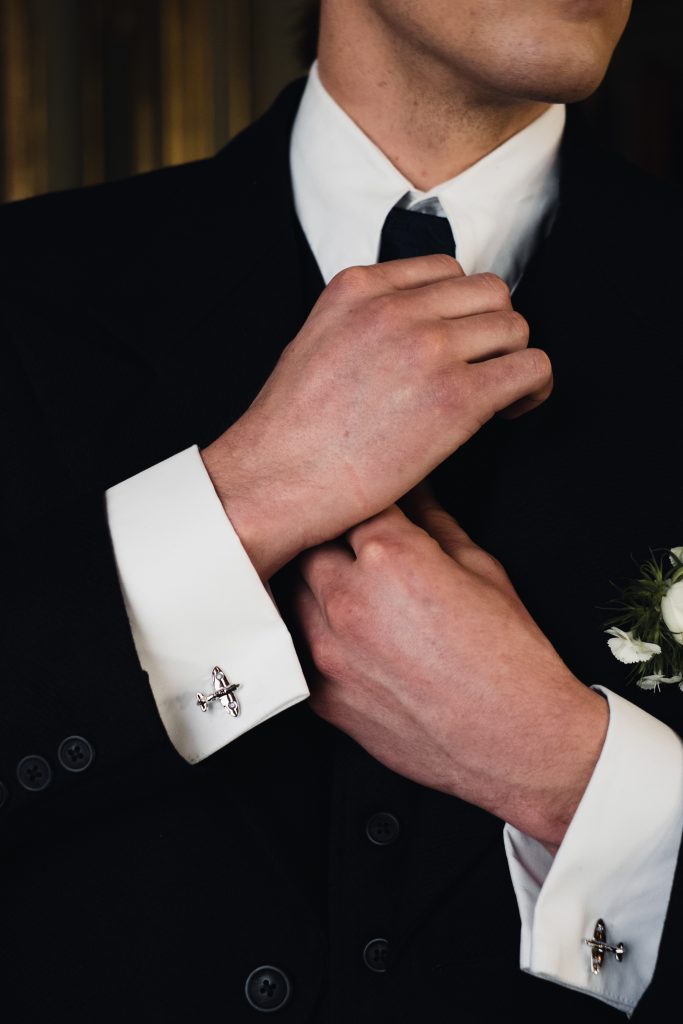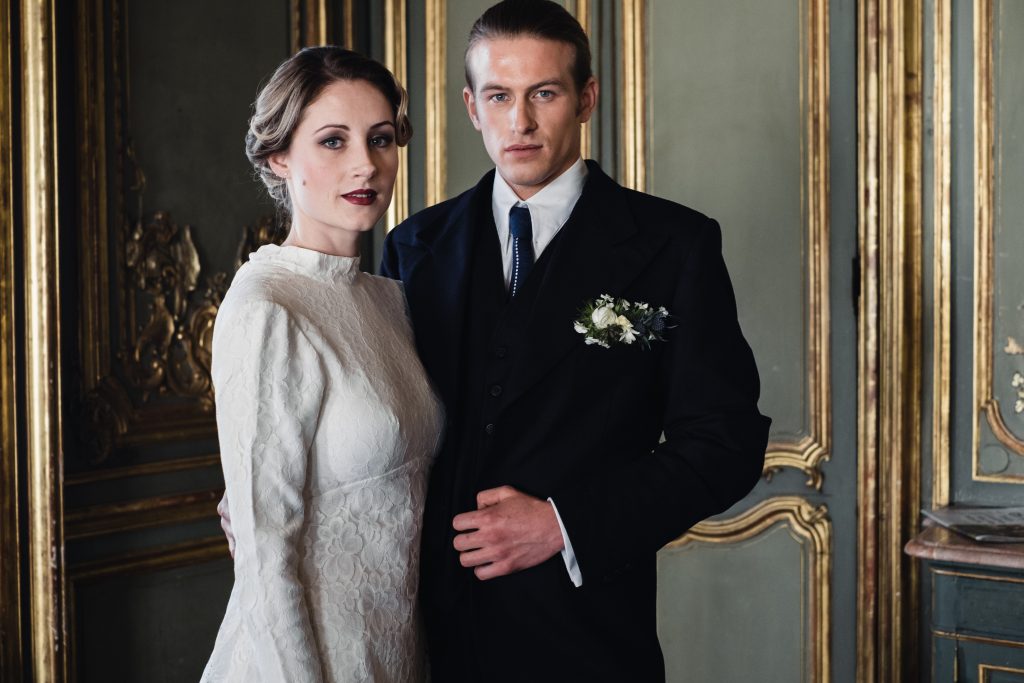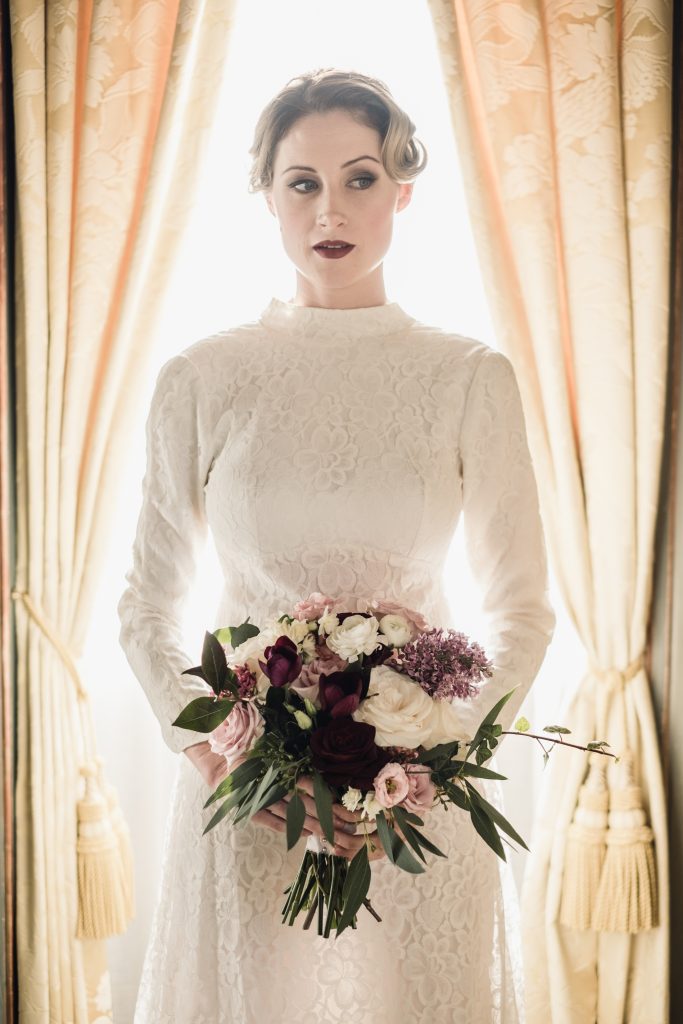 The details I particularly love are the high waisted trousers worn with button down braces which made the male model so tall. The waistcoats are based on a design from the late 1930s, with a revere collar and 6 buttons, always worn with the last button open – something that would have been done at the time.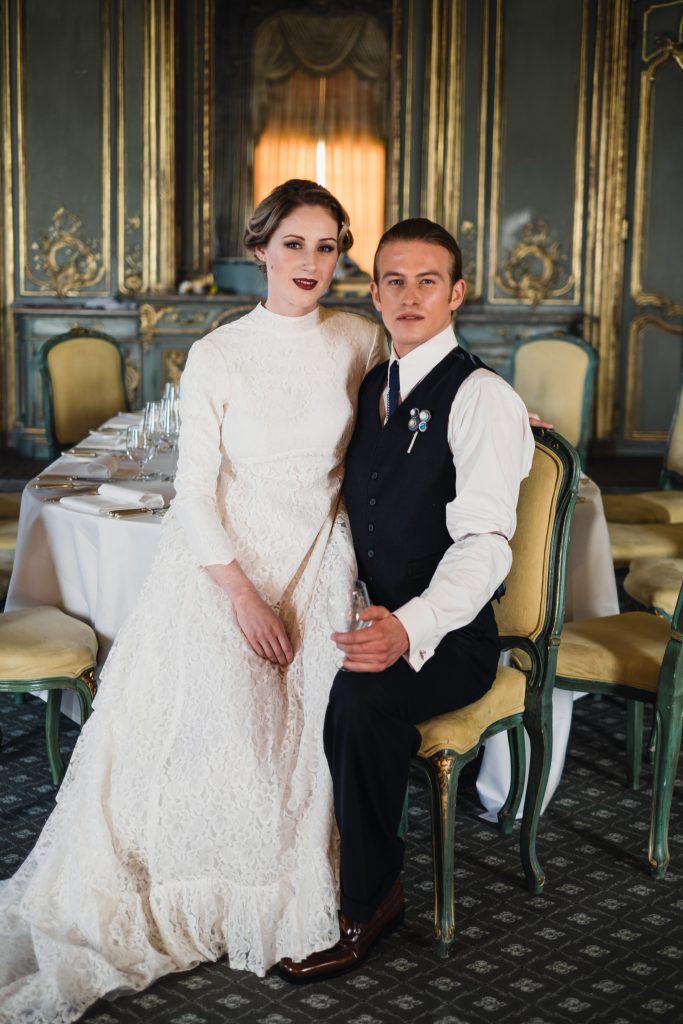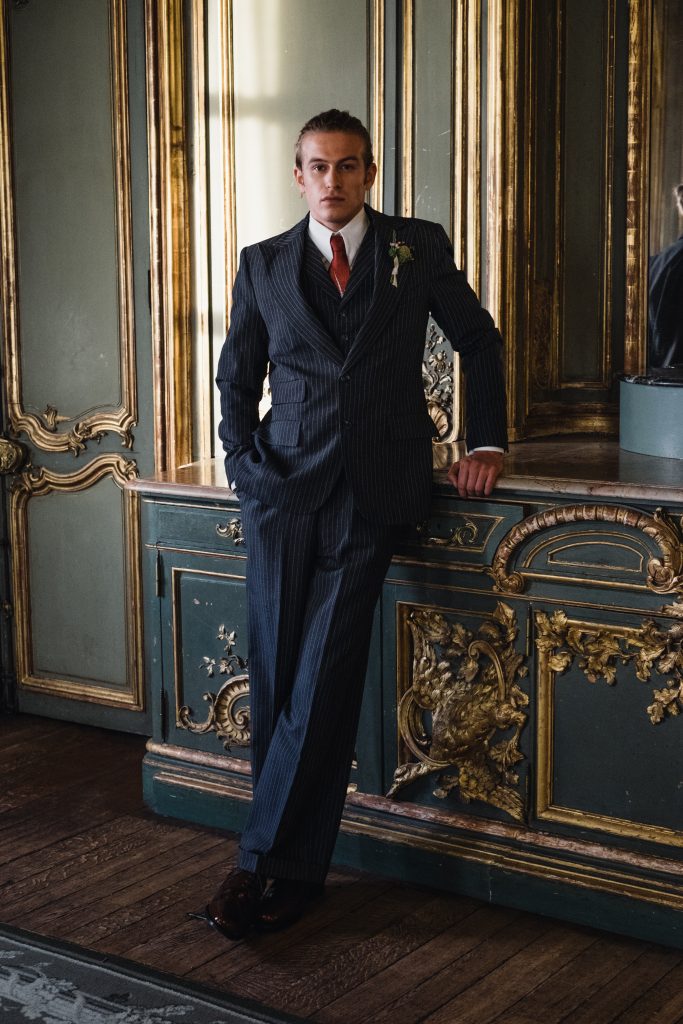 The shirts have a longer length arm and are based on 1940s designs, when shirts were made with only one arm length to ease manufacture. This means that your groom will need to wear sleeve garters which add a nice vintage touch and come in silver and gold. Another feature I love on the shirts are the spear points collars and the double cuffs.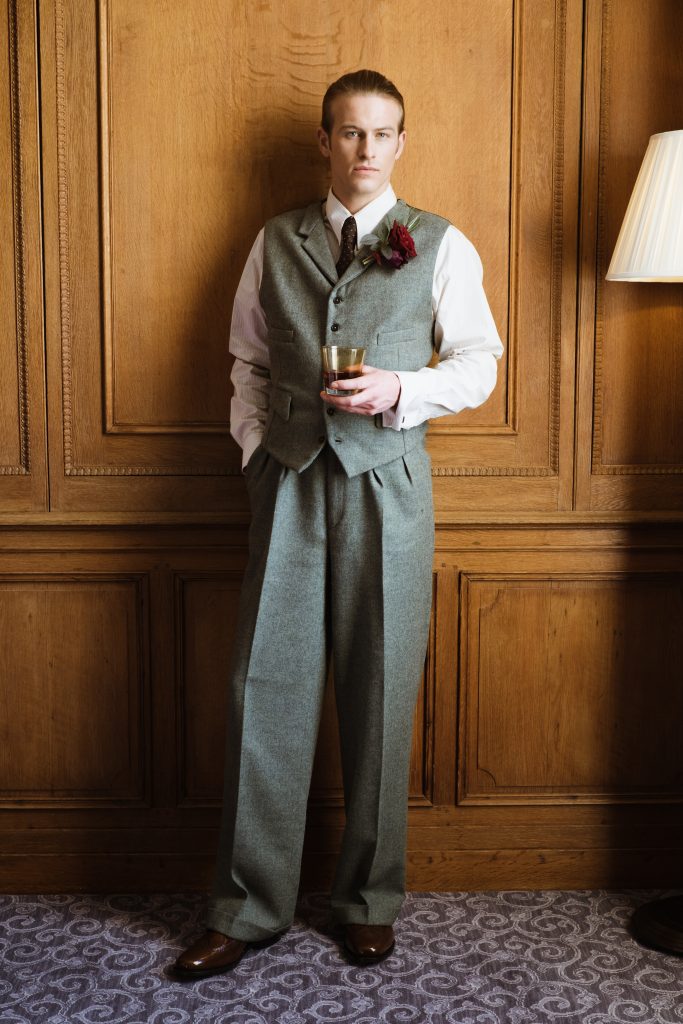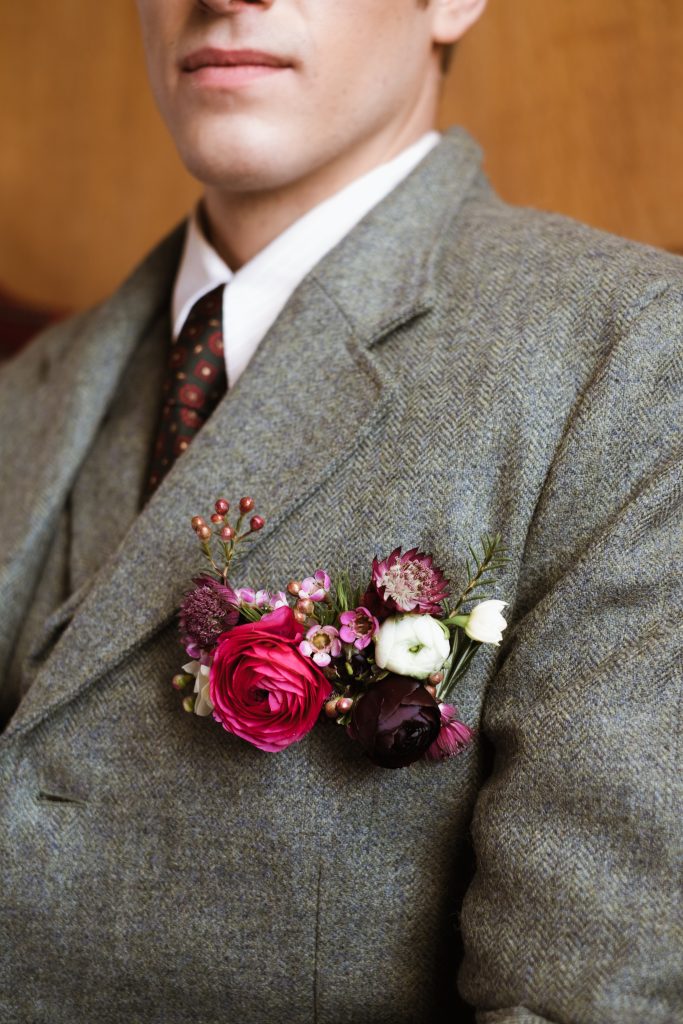 Accessories were added as so often it's the bride who has the extra finishing touches. A trilby, a "Peaky Blinders" style hat popular in the 1920s, original vintage ties and of course cuff links to finish the look.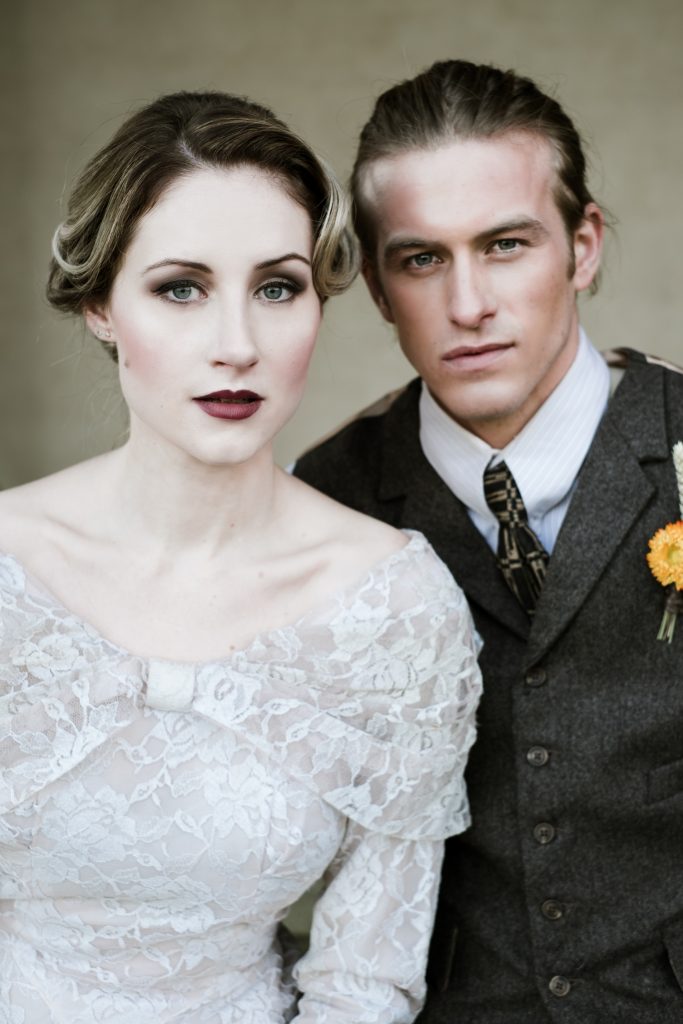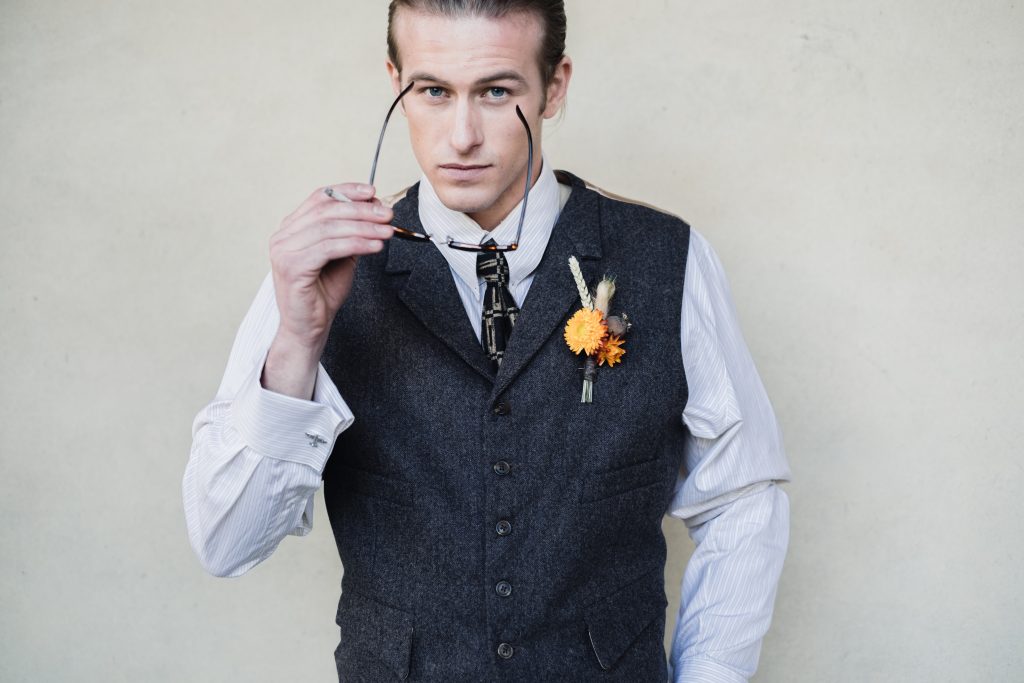 The shoot was at Clivedon House, a truly stunning Italianate mansion and estate on the Berkshire/Buckinghamshire border. The French dining room was breath taking and the perfect backdrop for the look and feel of the shoot; we wanted to capture a slight Don Draper cool vintage feel and based some of the poses on image of him.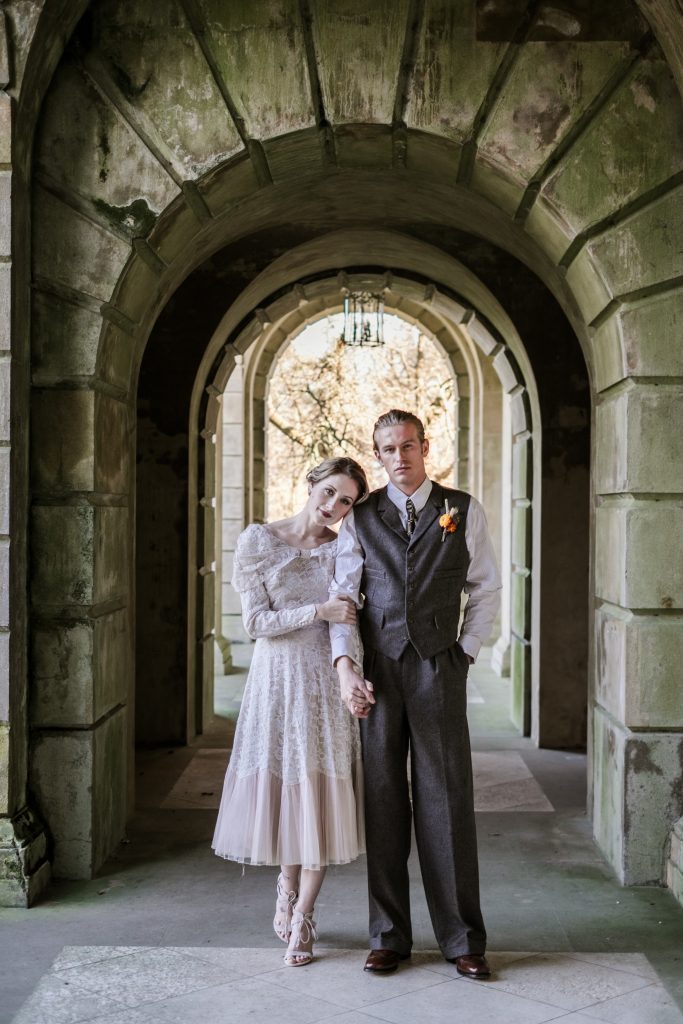 CREDITS
Photography: Claire Macintyre
Styling: Kate Beavis
Location: Cliveden House
Suits and accessories: 20th Century Chap
Shoes: Modshoes
Dress: from us at Magpie Wedding
Hair: Hair That Turns Head
Makeup: Viktoria Kohl
Flowers: Bloomologie