Pantone has announced its colour of the year for 2018 and it is Ultra Violet. Think Prince mixed with the goth tones I used to wear in the late 80s! So does it work for weddings? To celebrate this shade, we have gathered some ideas for you, so you can have a great purple wedding.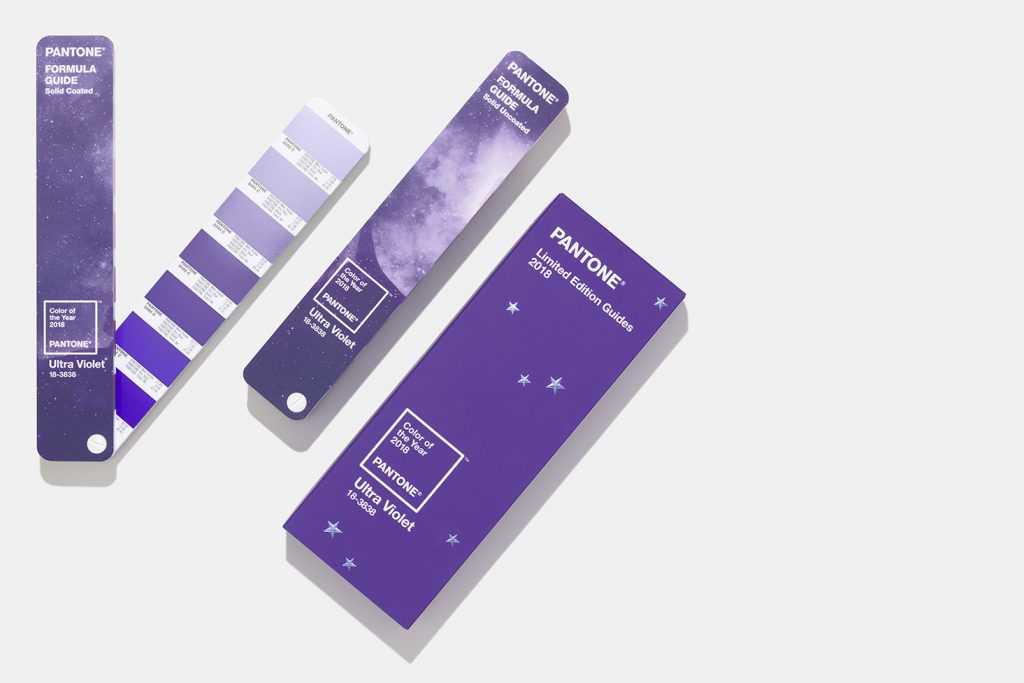 Ultra violet is a very strong colour so you may want to choose a lighter version such as these lilac tones here. The colour works so well with gold and all the green foliage. These images come from a boho luxe purple wedding styled shoot we featured earlier this year.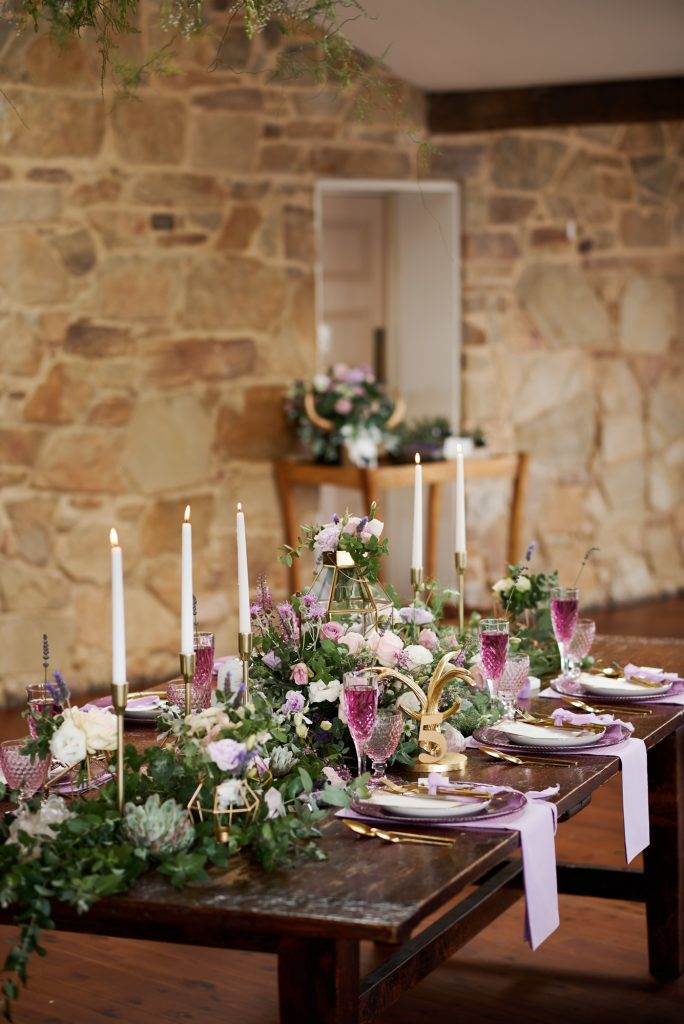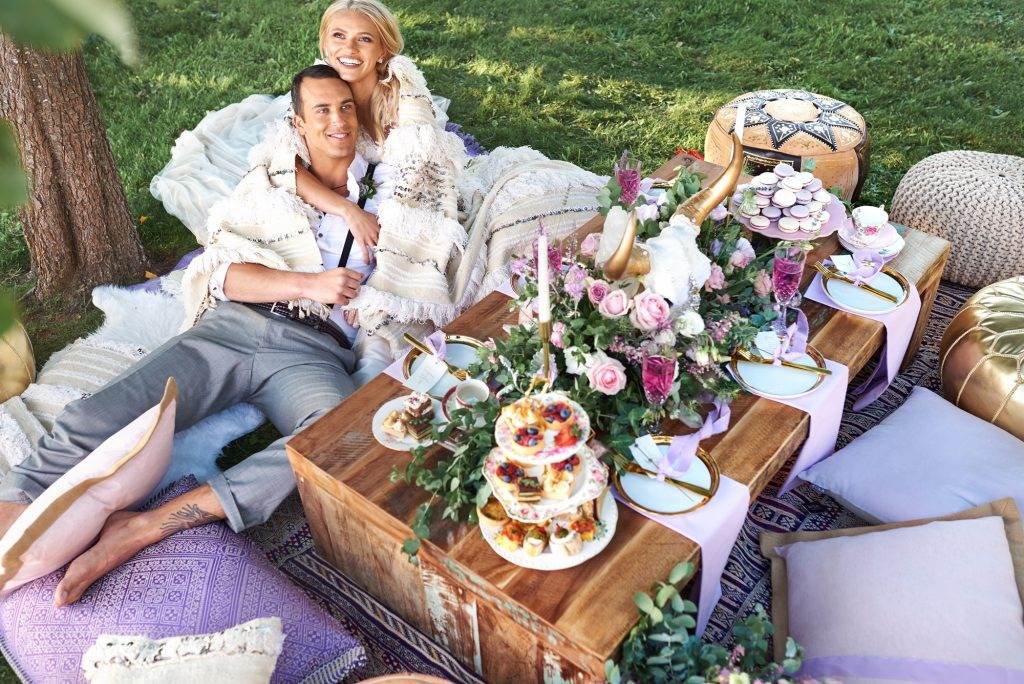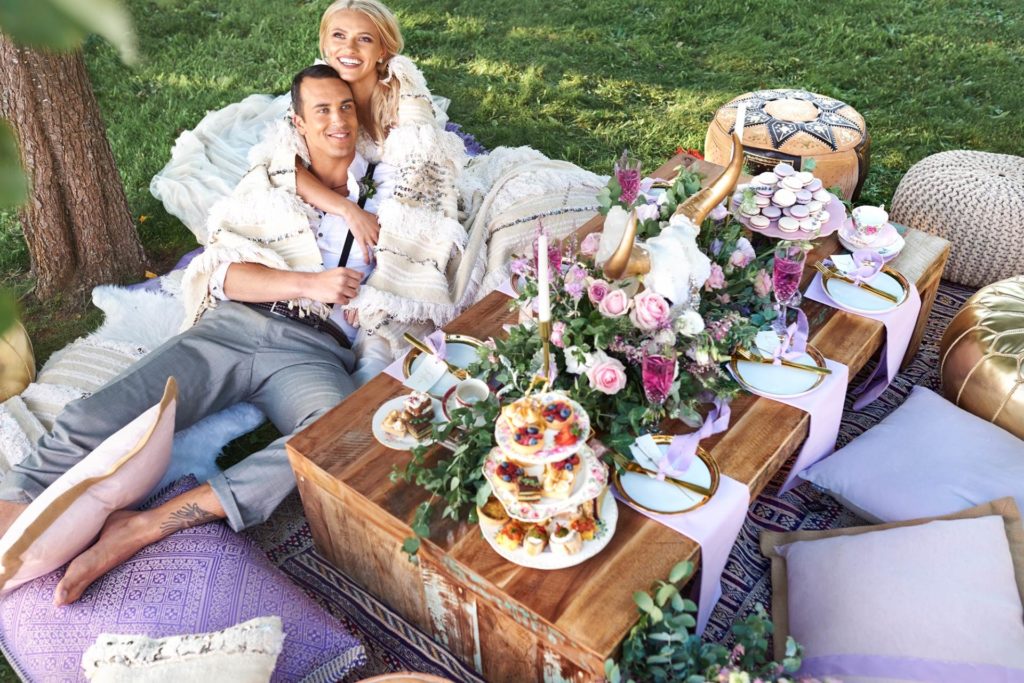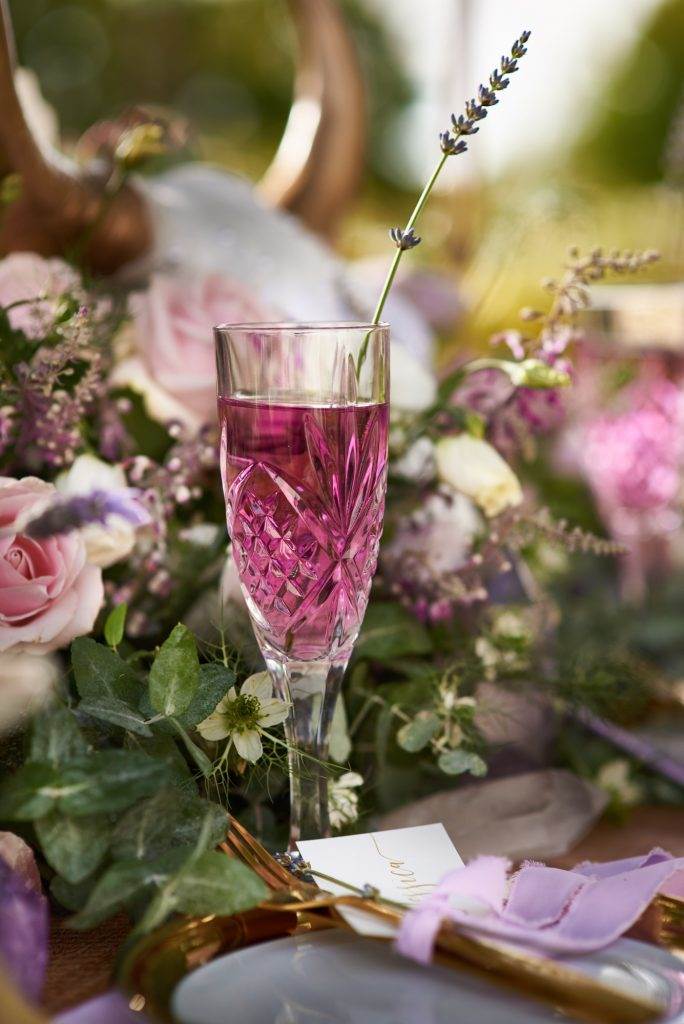 Add more purple touches with lavender, and coloured drinks served in crystal glasses.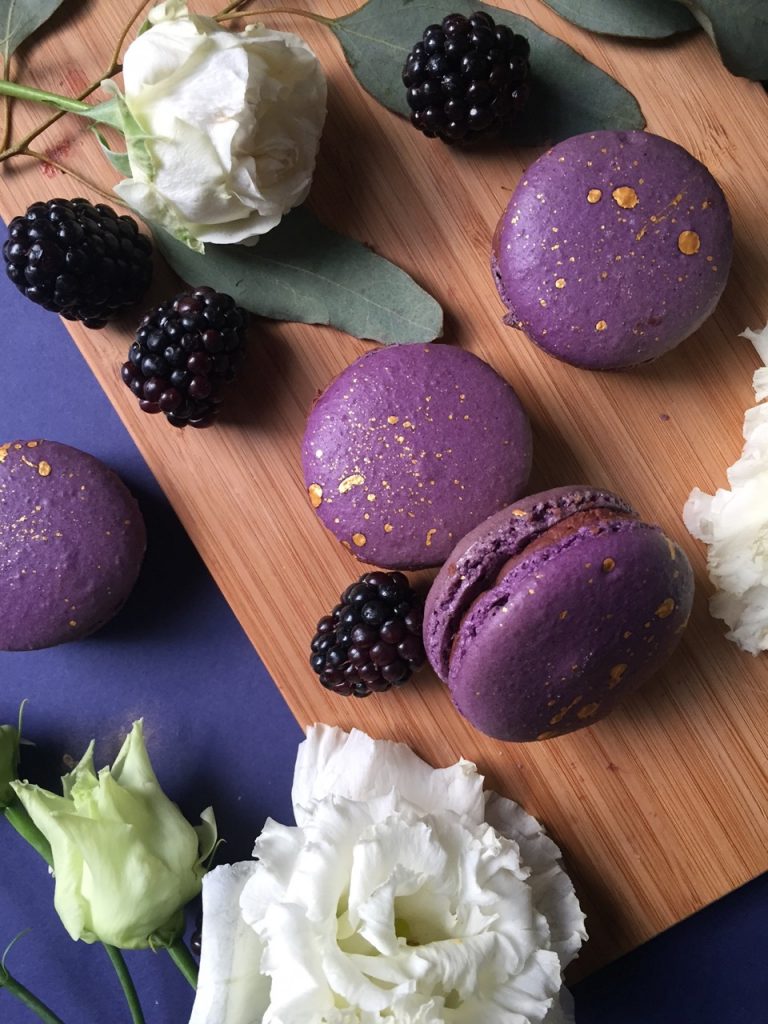 These beautiful macarons made by Pink Cocoa add more purple touches and I love the gold leaf detail. Finish the styling with blackberries. The cake in purple is so striking; and has a decadent feel to it. The first is by Pink Cocoa and the second by La Belle Cake Company.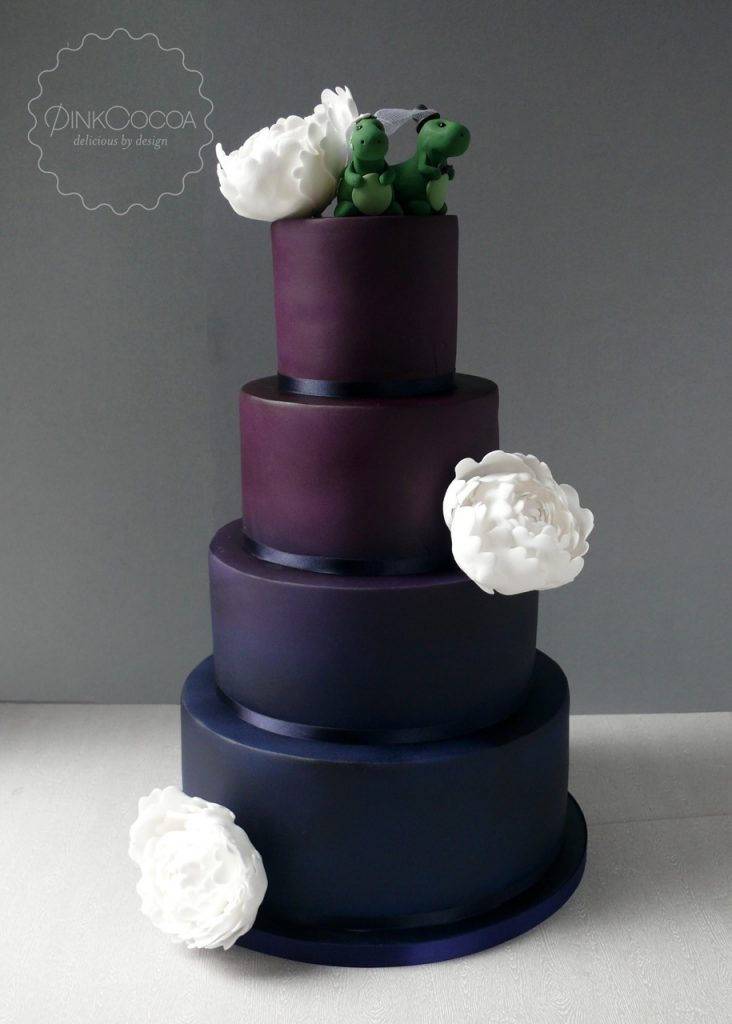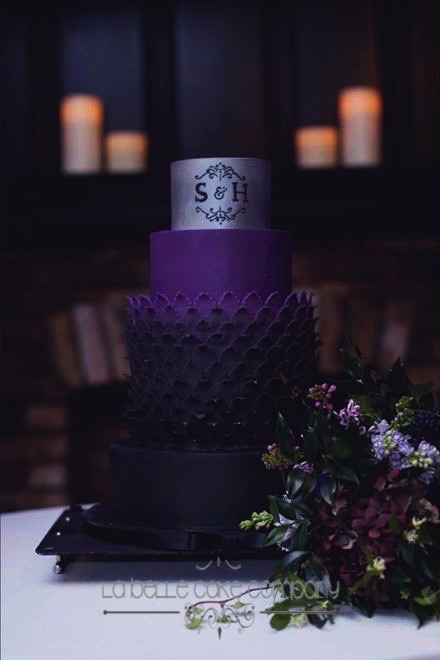 Photo by Gareth Millar Photography
If these are too striking for you, choose a softer look such as this designed by French Made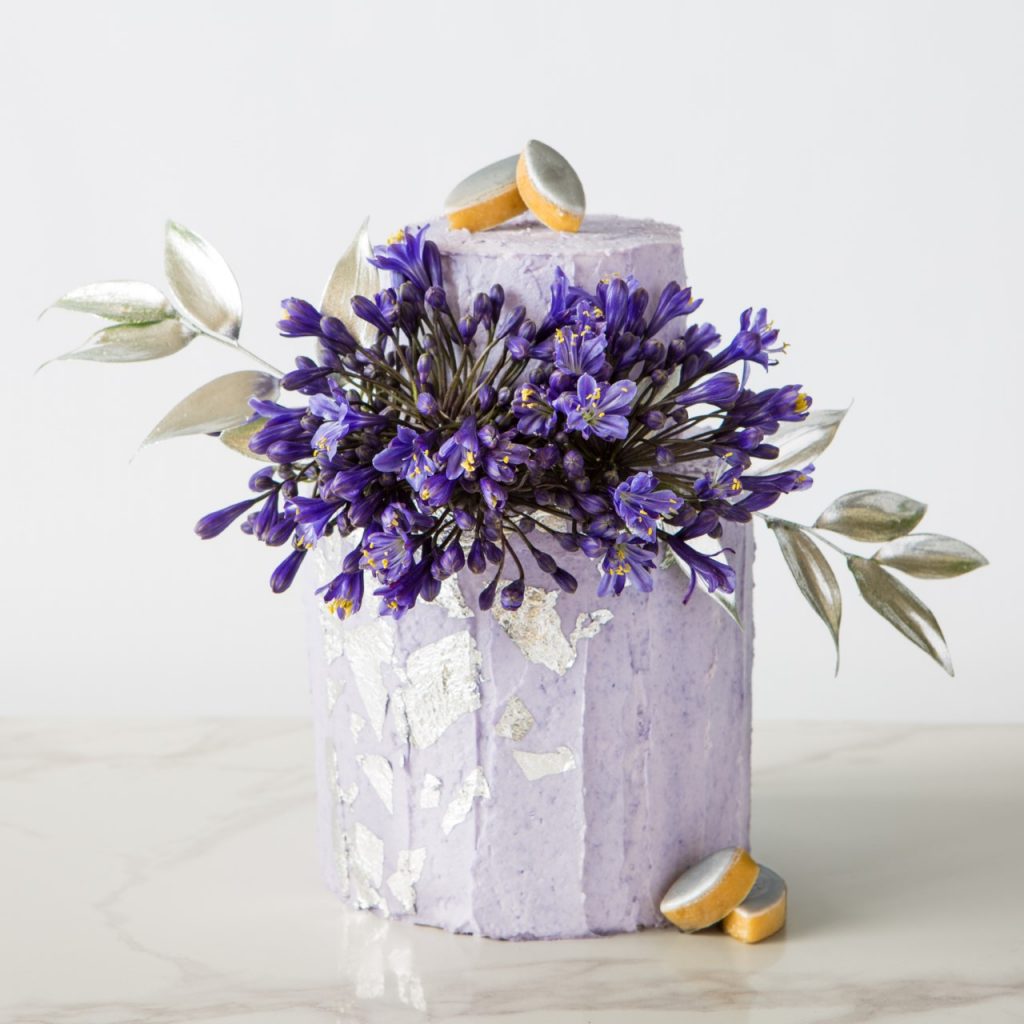 Purple flowers in all tones are easy to find; I love them mixed in with pinks and creams for a pretty look.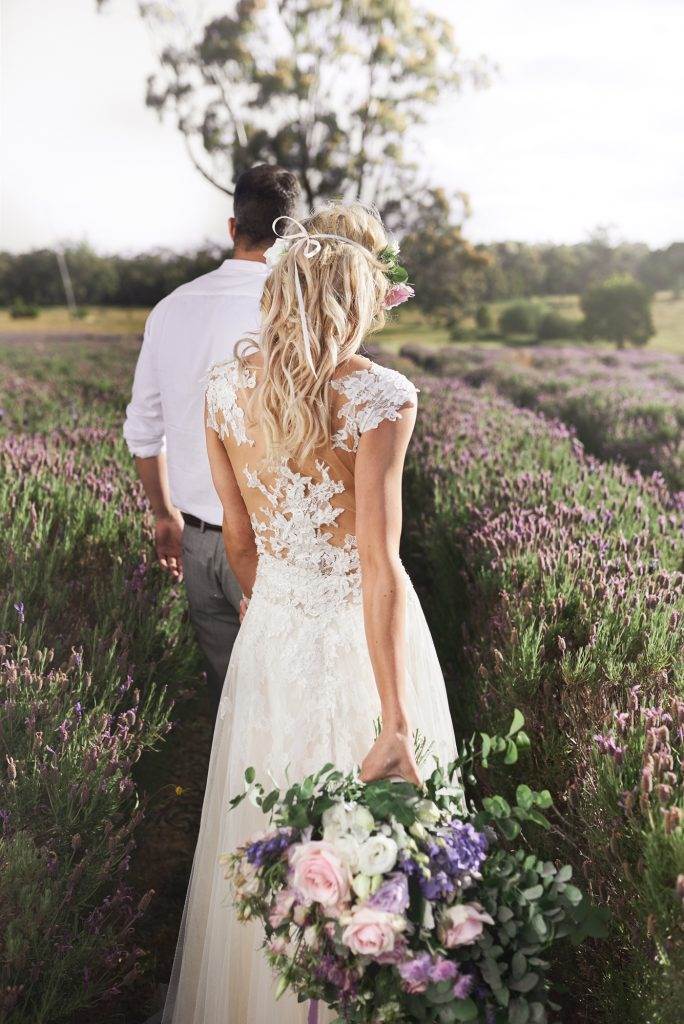 For something bolder choose a bouquet made from felt and buttons like this one from Charlotte Laurie Designs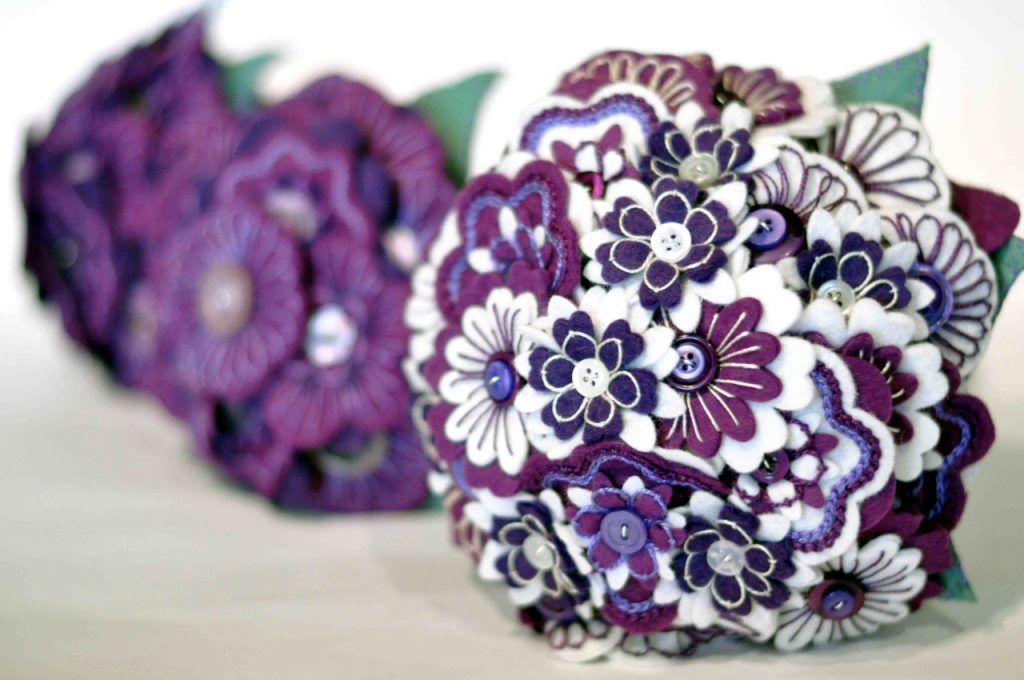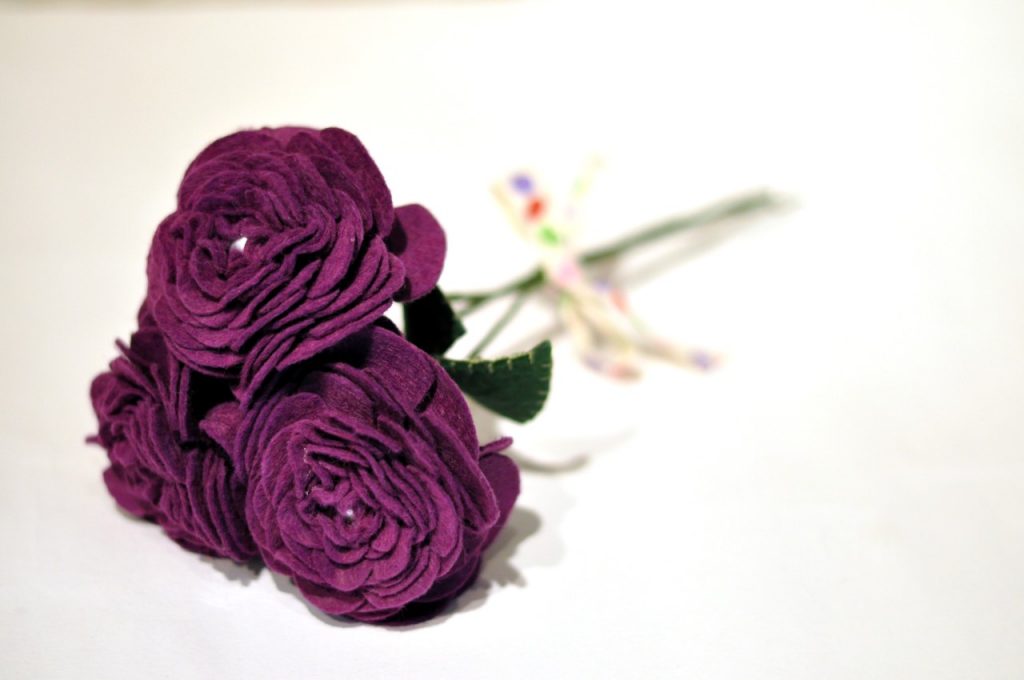 Style your venue with purple lanterns; here Fleur De Lace has added different tones so the purple feel isn't too overpowering. Alice, the founder, shares her thoughts on venue dressing:
"Although people pick their venue because they love the look of it, decorating it is like putting your stamp on it. The most popular ways to pick your decoration colour scheme is from your choice of flowers, your bridesmaid dresses or perhaps because you simply love the colour. When talking to couples I talk about focus points; so if you love dancing and you want to emphasise "fun", then a canopy of lanterns is great for this area. Or maybe you want the focus to be the ceremony, s why not choose a bold backdrop for this area. People also find decorations as a great way to reflect their personality or a passion. Next year I have a Dalmation loving couple so amongst the bright coloured pin wheels and ribbons there will be some subtle white ones with black spots!"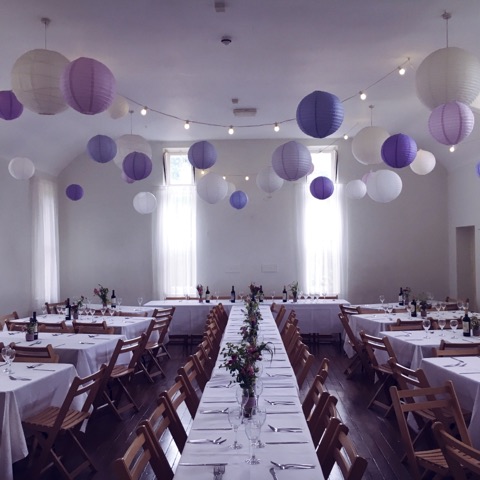 Remember to carry the purple wedding theme into your stationery; these paper cut designs are by Paper Tree Design.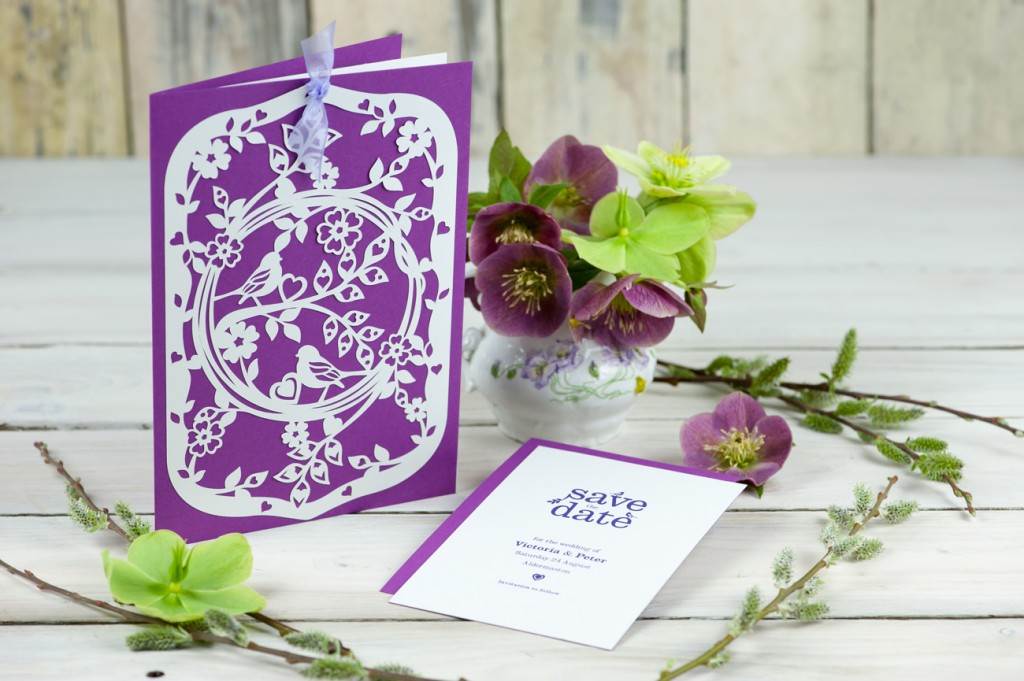 How about a purple wedding dress? I love the idea of wearing a grey tone of purple like this amazing bridal skirt from Rock The Frock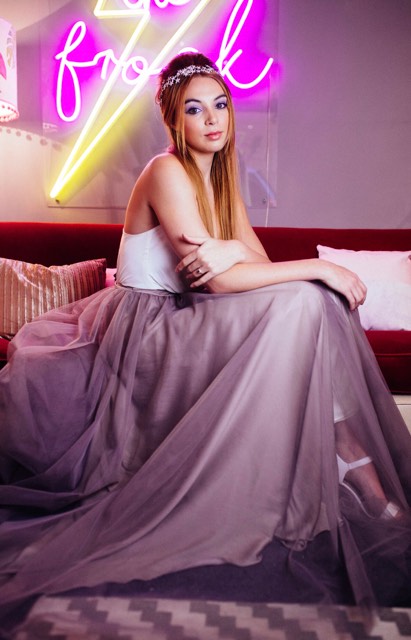 Photo by Dan Eden Photography
Finish the look with stand out purple wedding shoes. I love these by Miss L Fire, and the best bit is you can wear them again!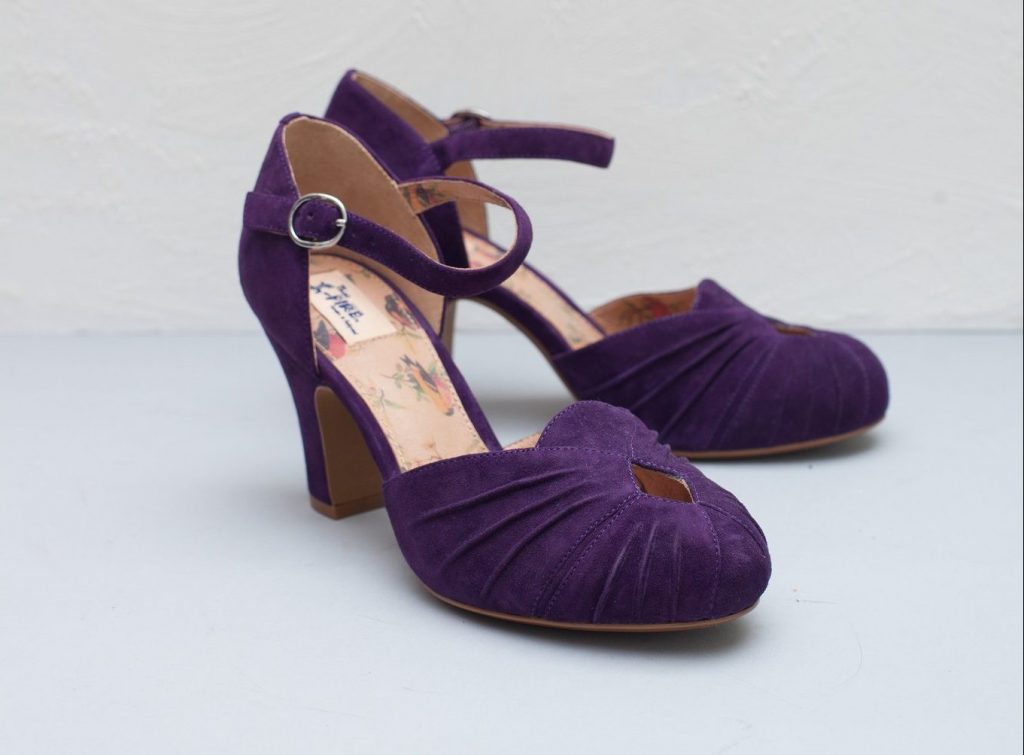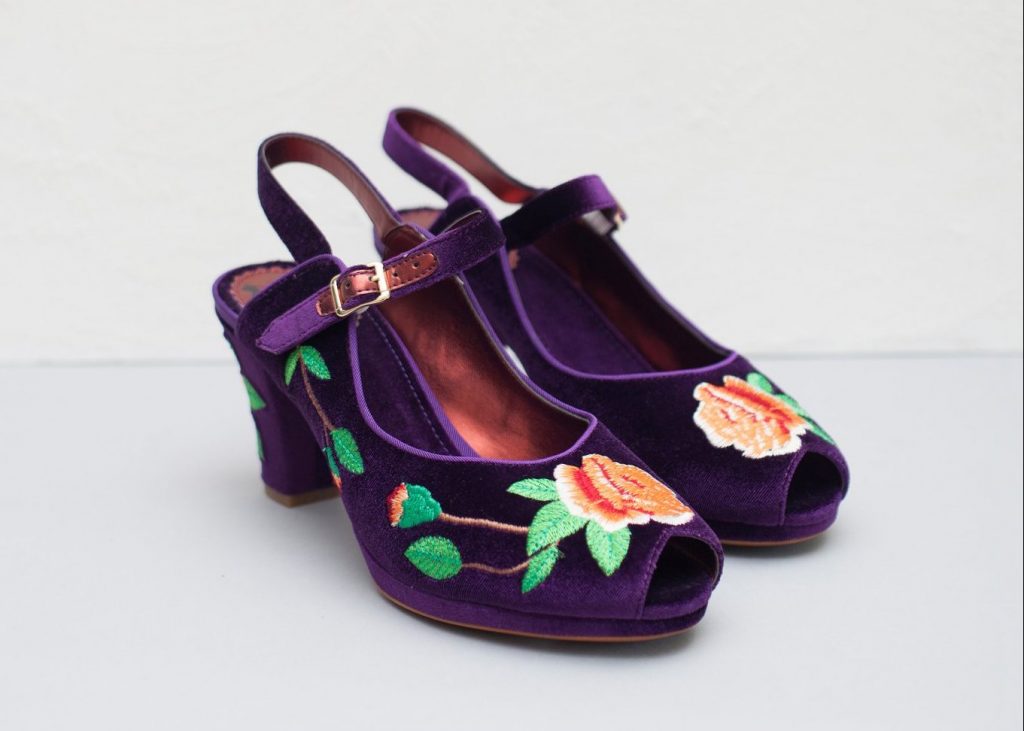 Feeling the purple wedding love yet? Here is some excellent styling advice by Laura from Rock The Day to help you.
"Purple is a difficult colour to get right, too much and it's overkill as it can take over even when you add extra colours. I would style it subtly adding in touches of purple such as napkins to the table setting to lift it. Adding a purple ribbon to a napkin gives a hint of colour without looking garish. I've also used violets in small glass bottles which look really pretty. Also lavender on plates is really elegant without looking like a Cadbury purple look!"
Whichever shade you choose of purple, my advice is to blend it with different tones to create a subtle look and mix it with a lovely metallic for a luxe feel. However, as it is your wedding and Magpie Wedding believes you should do what makes you happy – go and have fun with it and embrace the shade however you choose!