A purple hue it is! Pantone has released their 2022 colour of the year as 'Very Peri'…
"Displaying carefree confidence and a daring curiosity that animates our creative spirit, inquisitive and intriguing PANTONE 17-3938 Very Peri helps us to embrace this altered landscape of possibilities, opening us up to a new vision as we rewrite our lives. Rekindling gratitude for some of the qualities that blue represents complemented by a new perspective that resonates today, PANTONE 17-3938 Very Peri places the future ahead in a new light."
As always we now wait in anticipation to see all the complimentary wedding products that will launch into the wedding industry to allow us to create a beautifully styled wedding where this colour will be the focus. With its tones of both blue and red, it's perfect for any season but will truly shine for spring/summer nuptials.
(This post contains affiliate links and products from Magpie Wedding HUB members)

Styling
When it comes to styling your peri purple wedding, there are lots of different options out there. This has lots of layers and is bold and unapologetic, exactly what we need for 2022, and exactly what you should be for your wedding day! If you're looking to make a statement then choose the more neon tone of this colour and go bright! For a spring-summer wedding, use bright violet purples against lilac tones. For a more autumn winter vibe, use deeper shades and smouldering tones. It's definitely a colour that can fit into many themes. Here are just a few ideas of how you could include it in your styling for the big day.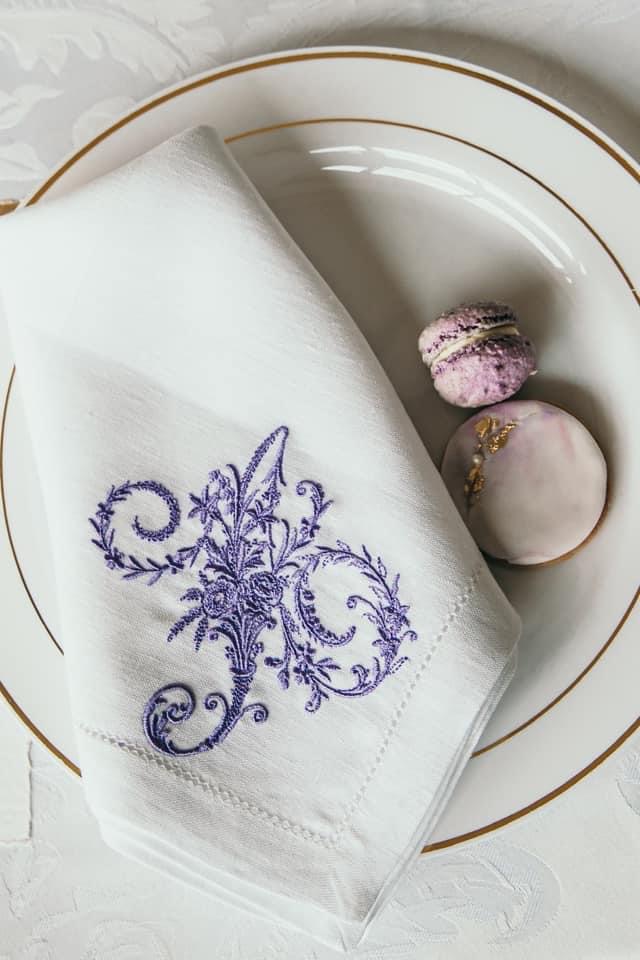 The Embroidered Napkin Company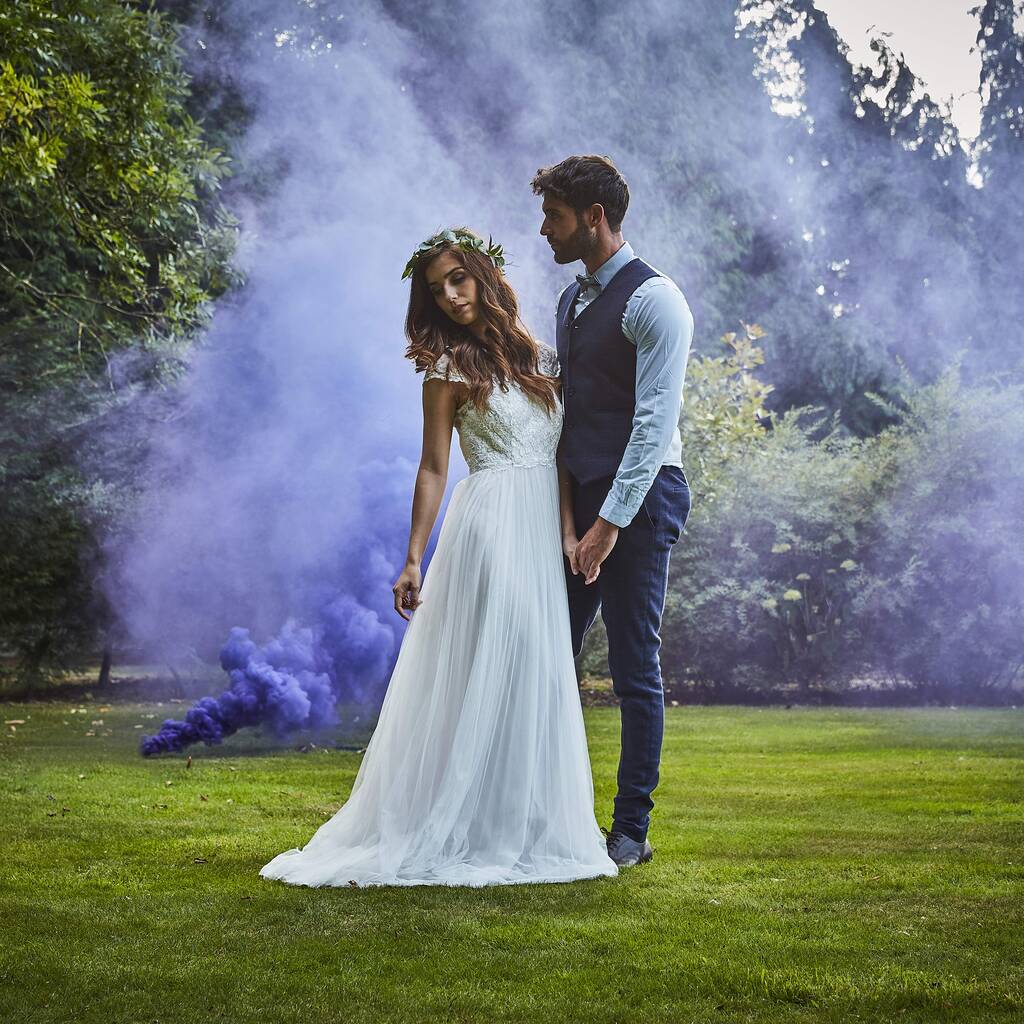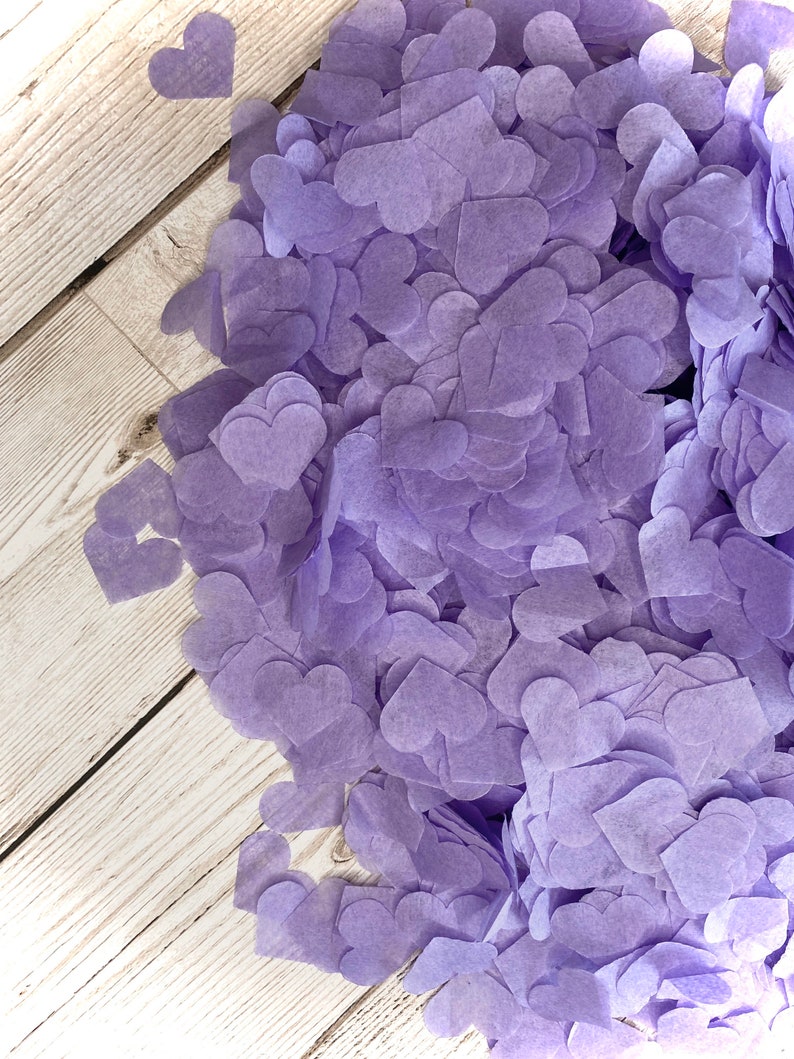 READ MORE STYLING TIPS HERE – Jacaranda Wedding Inspiration With Purple Wedding Dress at Branell Homestead, Australia
Stationery
Your stationery is the first thing your guests will see so make it stand out, using your wedding colours as the focus. This is an opportunity to really mix the tones of this Pantone colour; pick out the dark and light tones and use them to create a seamless wedding invitation. Use bright purple for a vibrant look and feel, or muted tones if you're going for a more classic luxurious look. We love these designs, and they truly show the scope you can have when it comes to using these colours and moulding them to your theme.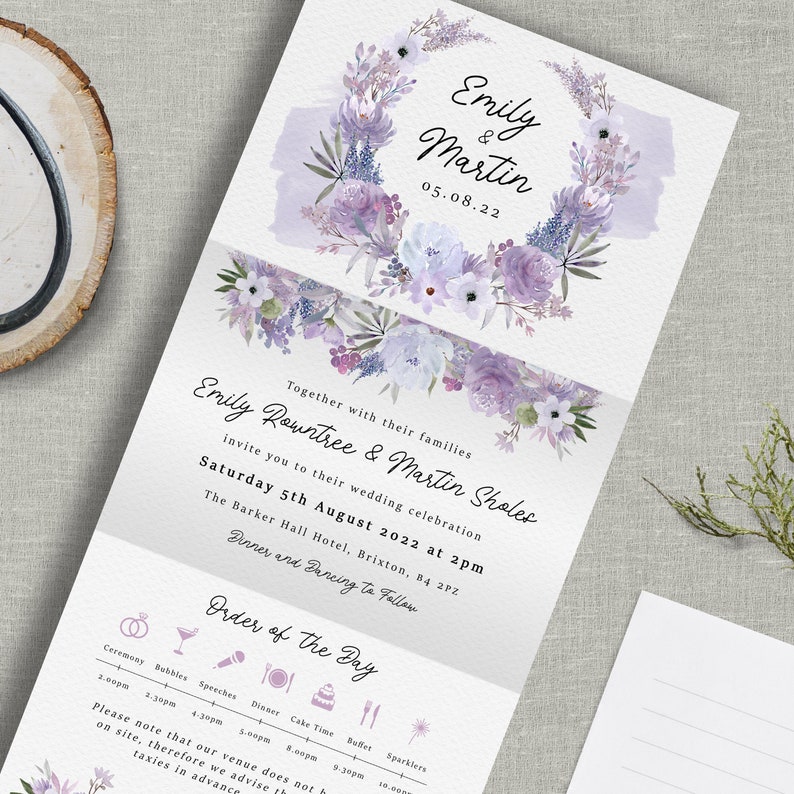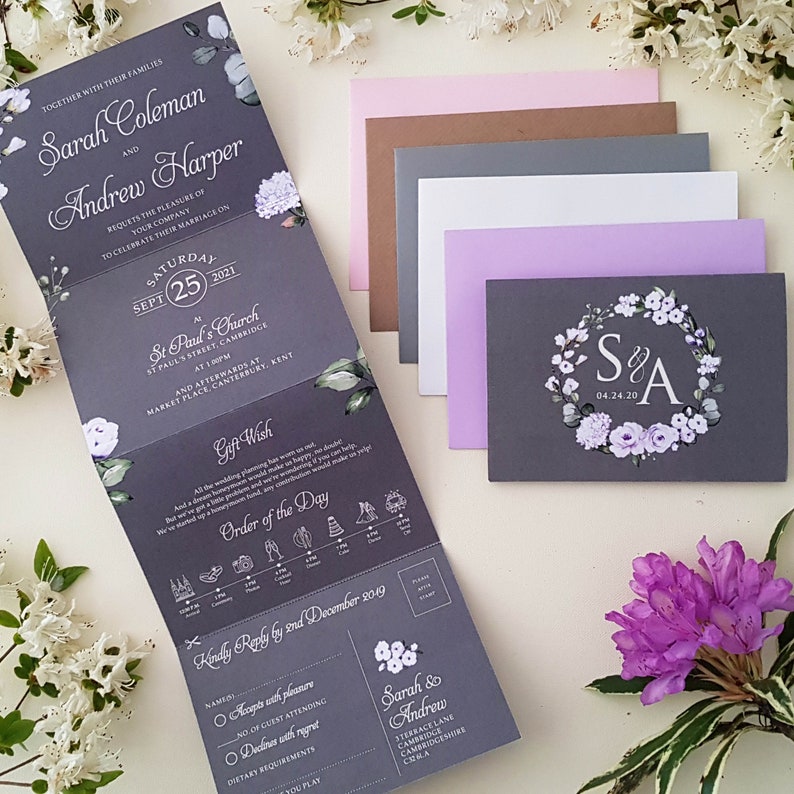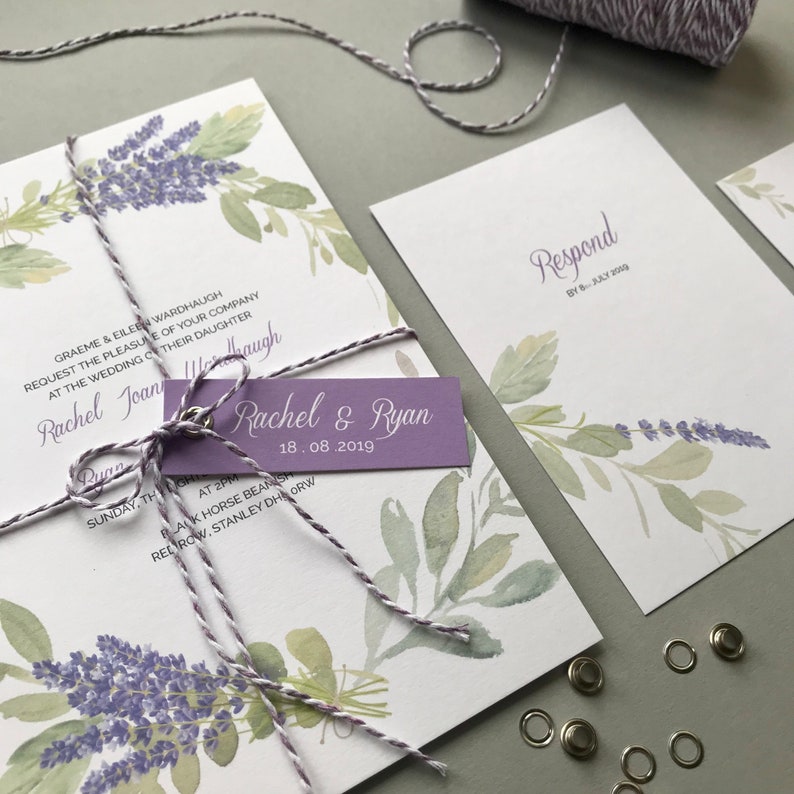 Flowers
Using different tones of purples within your flowers can make the statement you want for your wedding day. Brighten up your summer wedding with hydrangeas and foxgloves which will add a pop of colour when it comes to your bouquet and buttonholes. They can be mixed with dried flowers like lavender too. Add feathers for an autumnal wedding, or how about dried periwinkle for an alternative, ethical, wedding day confetti.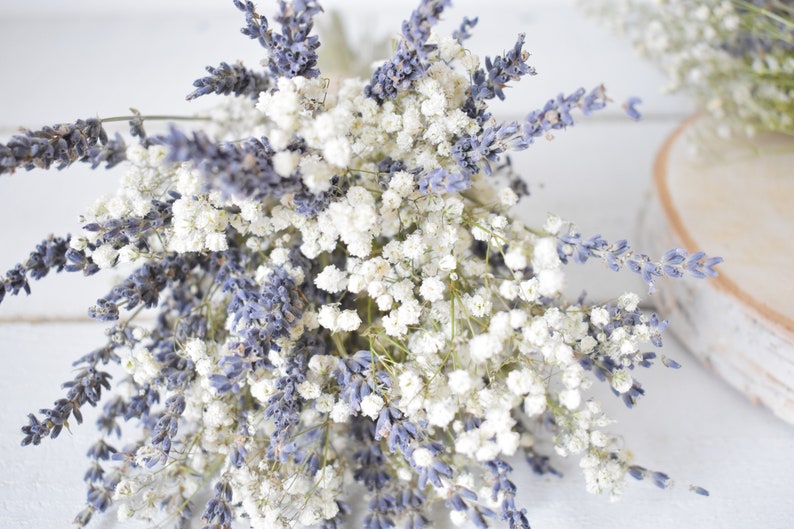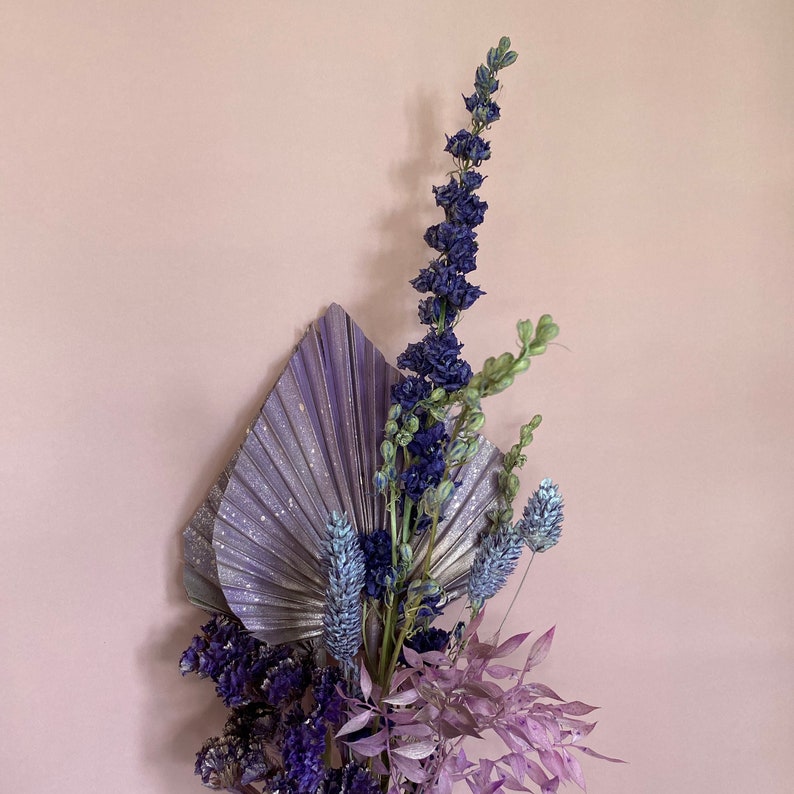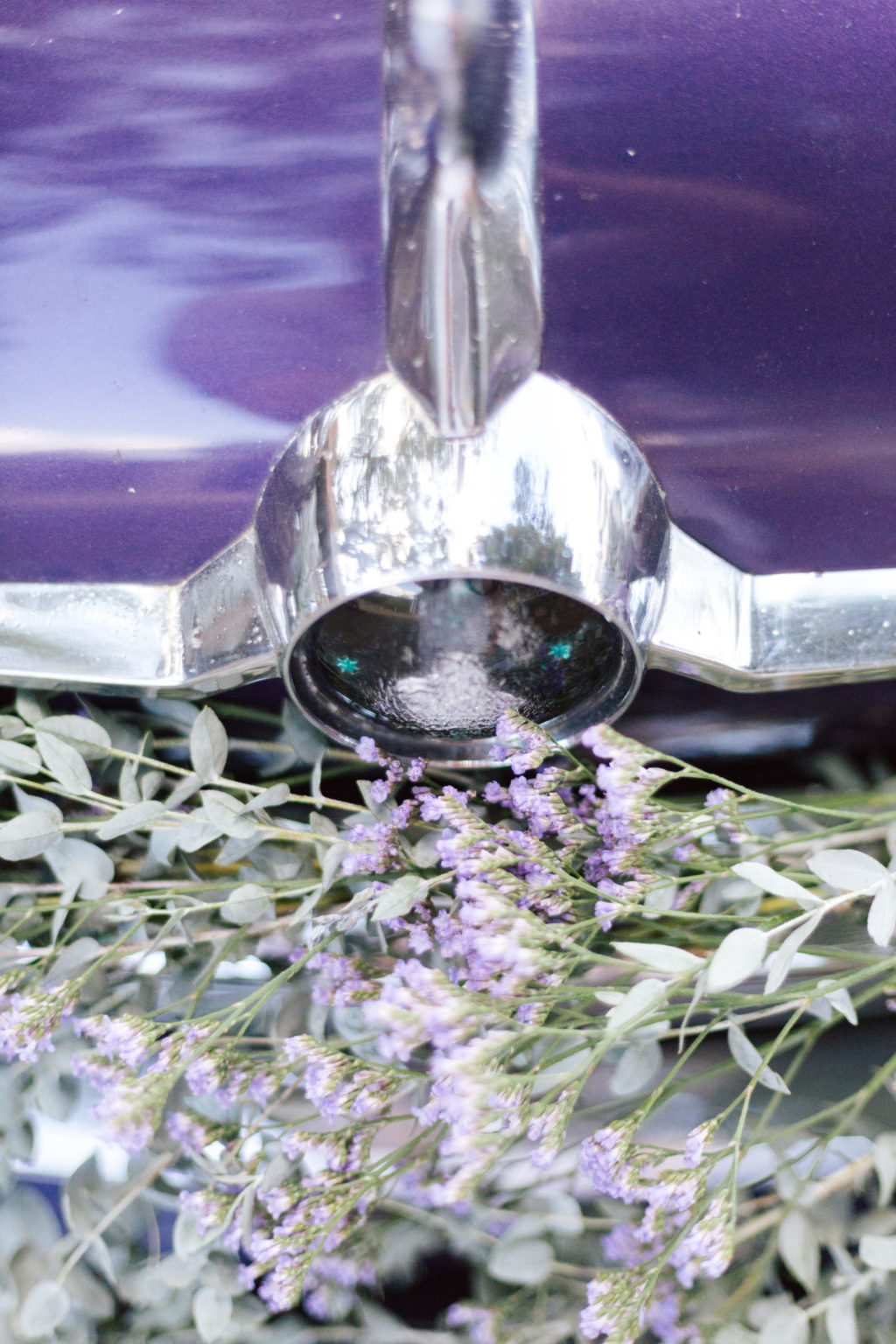 Cake and Confectionery
Using a muted colour of very peri will be super stylish when it comes to a chic wedding day vibe, mix it with bright florals for contrast, or go for a plain wedding cake with coloured frosting inside! There are some lovely details to add when it comes to your wedding day confectionery. Add dried periwinkle petals to macarons, or have a hand-painted wedding cake.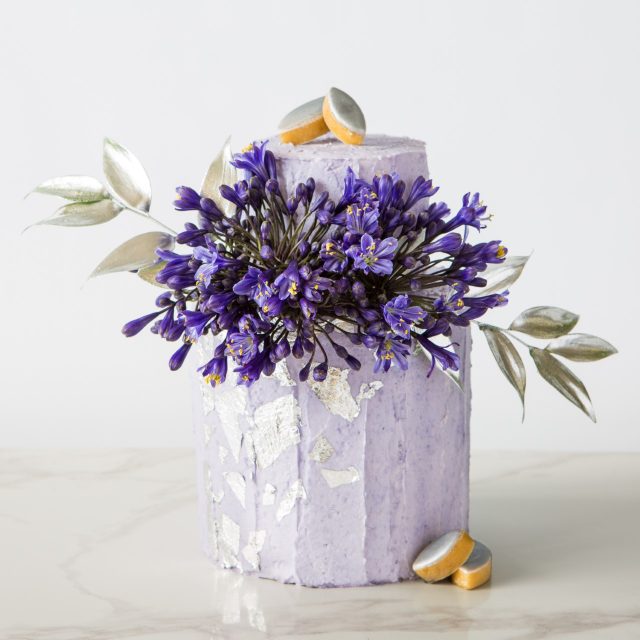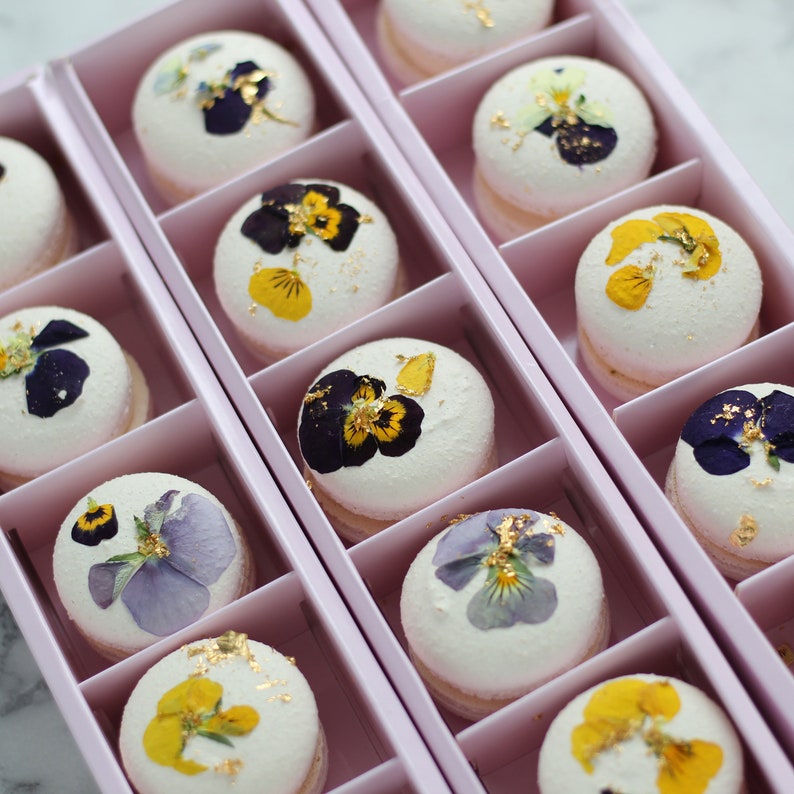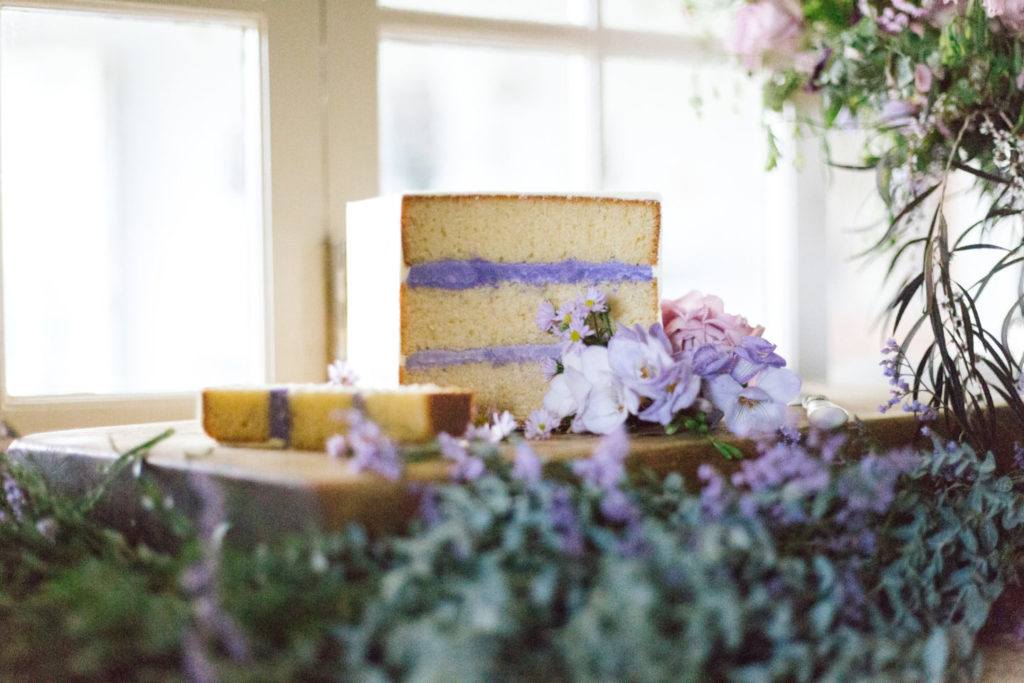 Poppy and Sage Photography / Cakehouse by Katrinaallan
Bridal and Bridesmaids
If you're an alternative bride looking to use purple in your bridal look, then these items are for you. A whimsical floral headpiece or a full-on coloured wedding dress for the big day. If that's not enough, your bridesmaid can absolutely wear this colour too, it's a beautiful colour for a spring or summer wedding.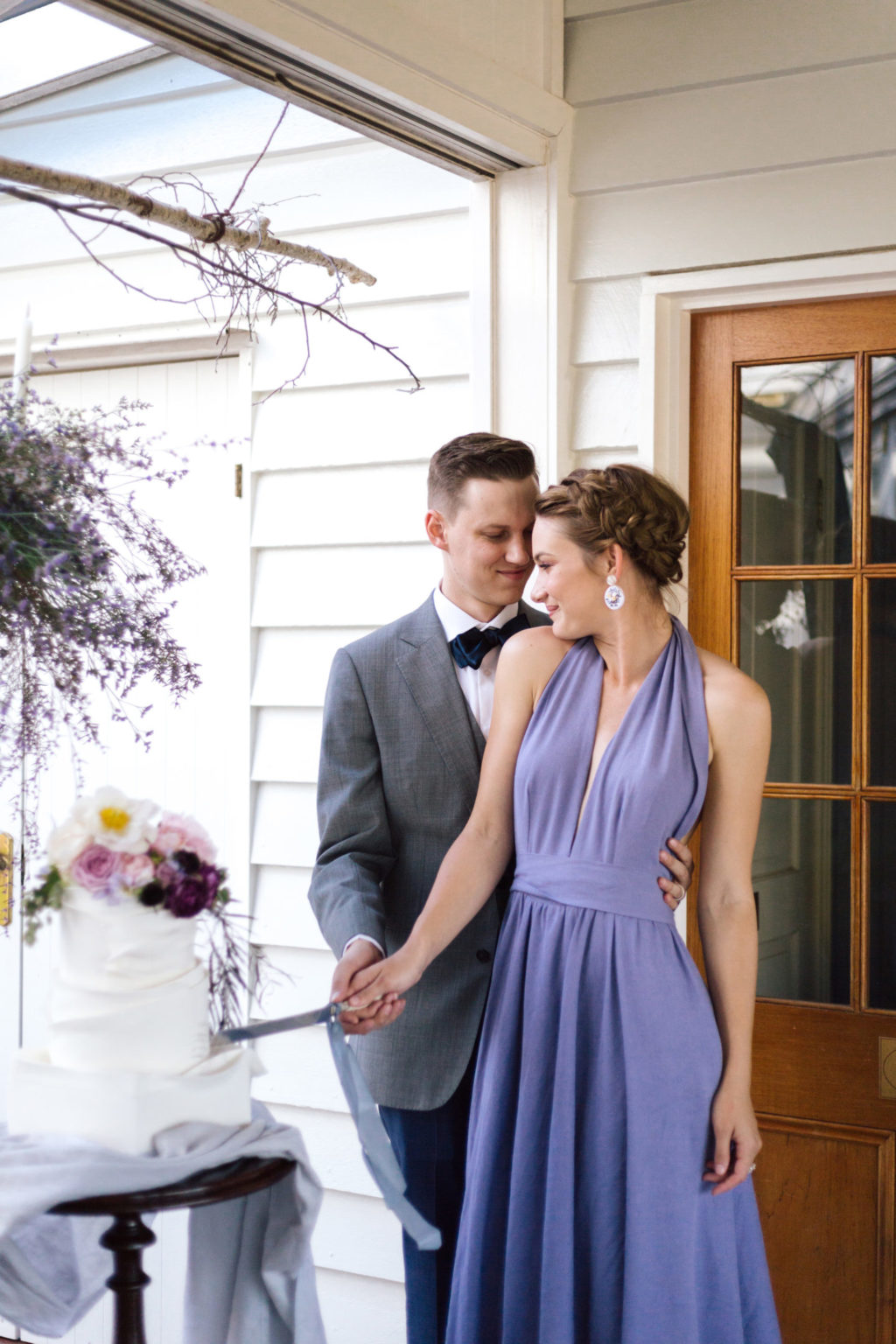 Poppy and Sage Photography / Sew Master Fashions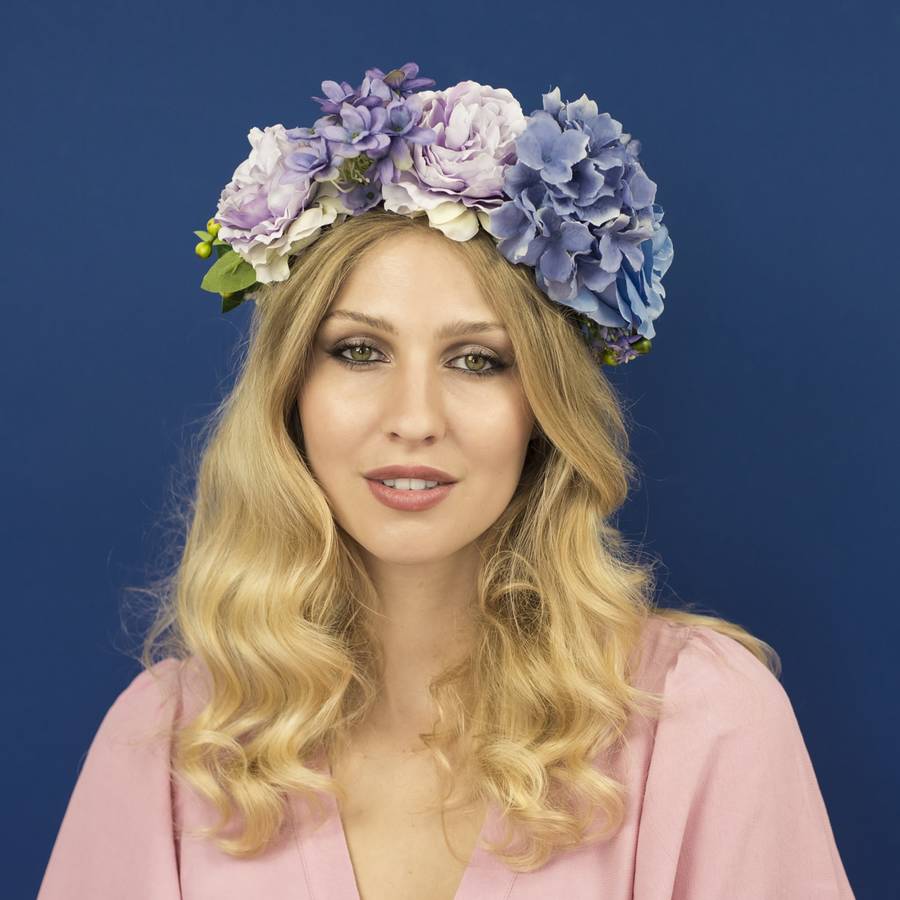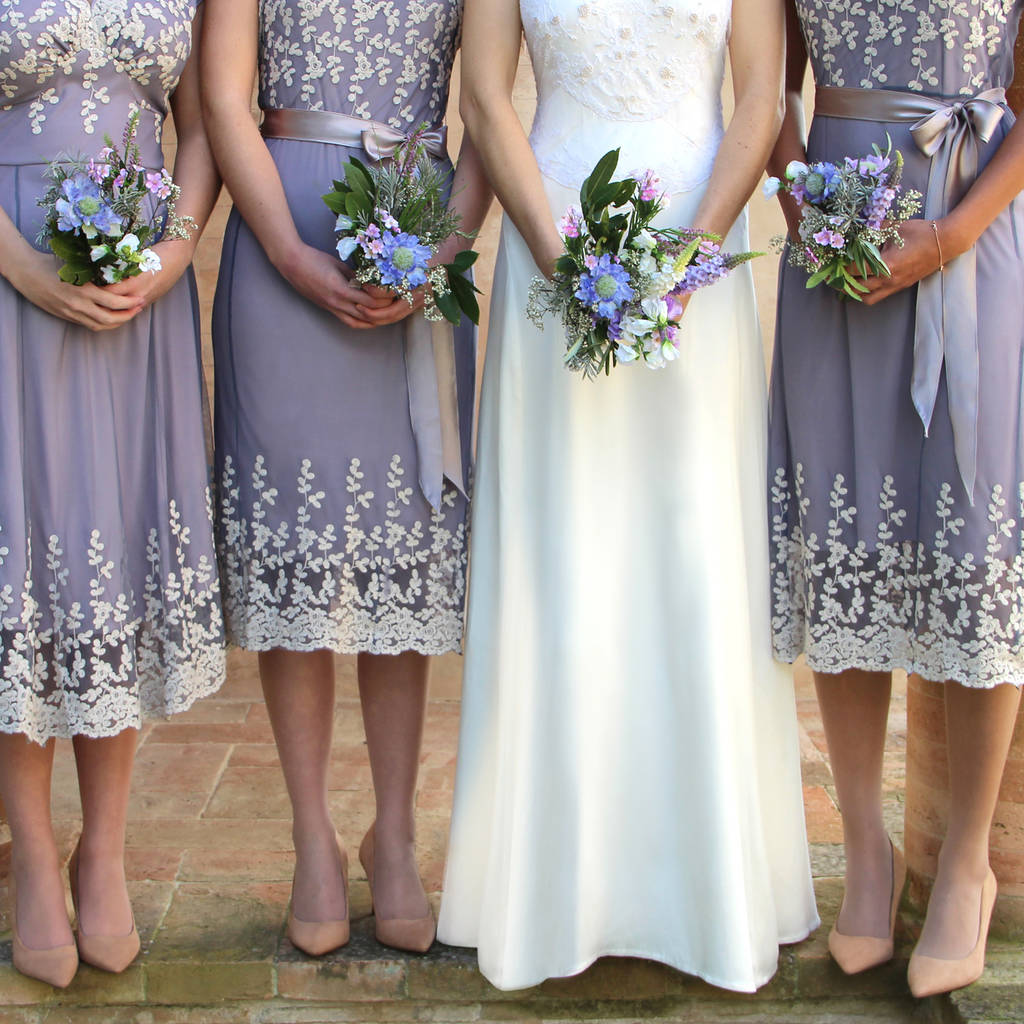 Accessories
If you want to carry the theme into your accessories, we love these ones. From periwinkle jewellery sets for you, or your bridesmaids to luxury tie and pocket square set to carry through to your groomsmen. Also, if you're looking for an alternative wedding ring then look for something with a simple purple stone for a chic wedding day look.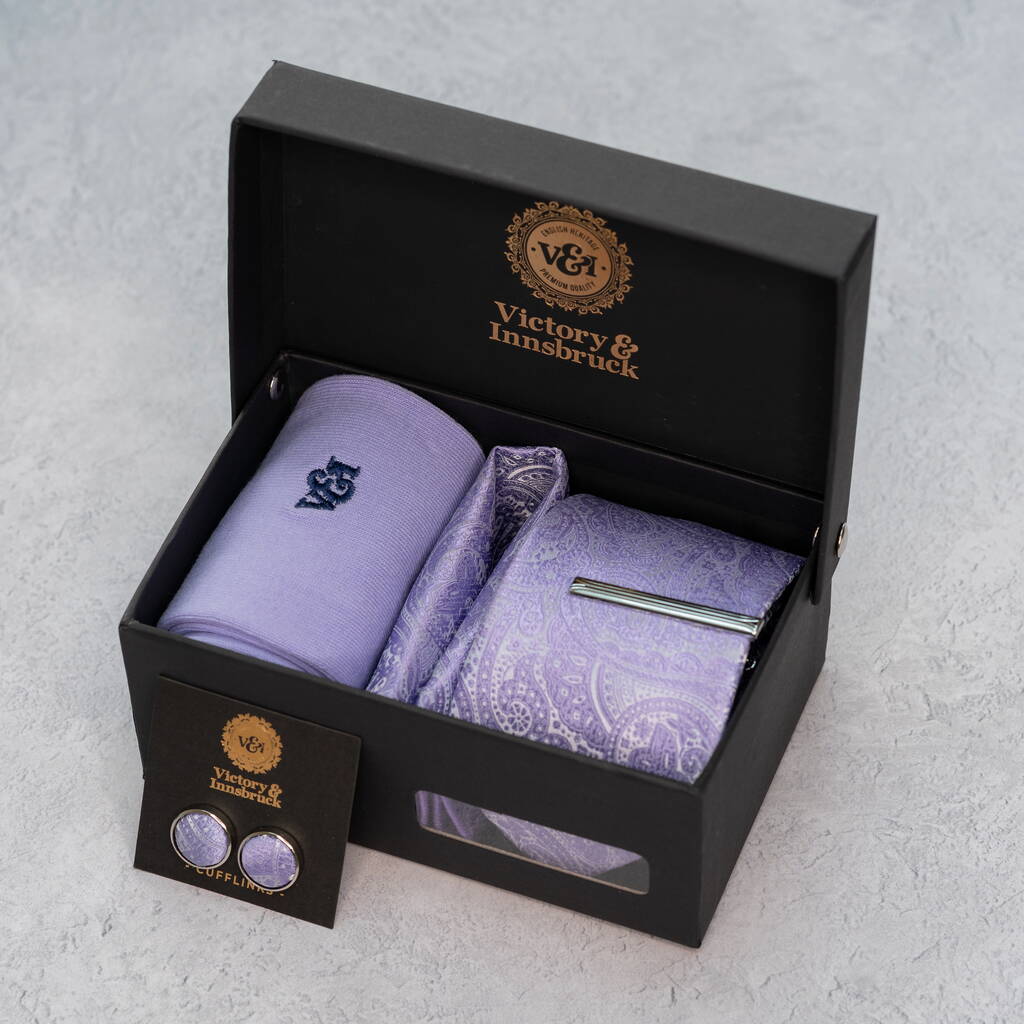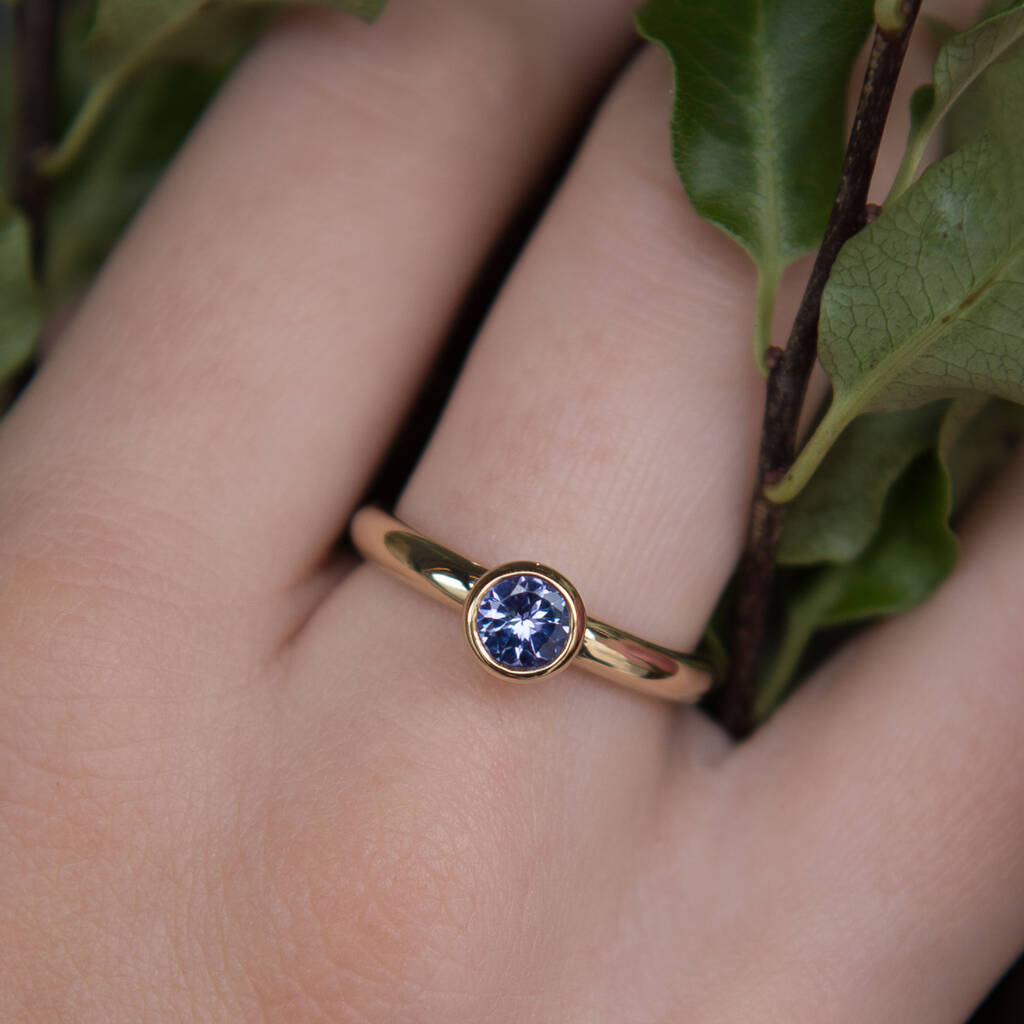 IF YOU LOVE THESE PURPLE WEDDING IDEAS ADD THEM TO YOUR PINTEREST BOARDS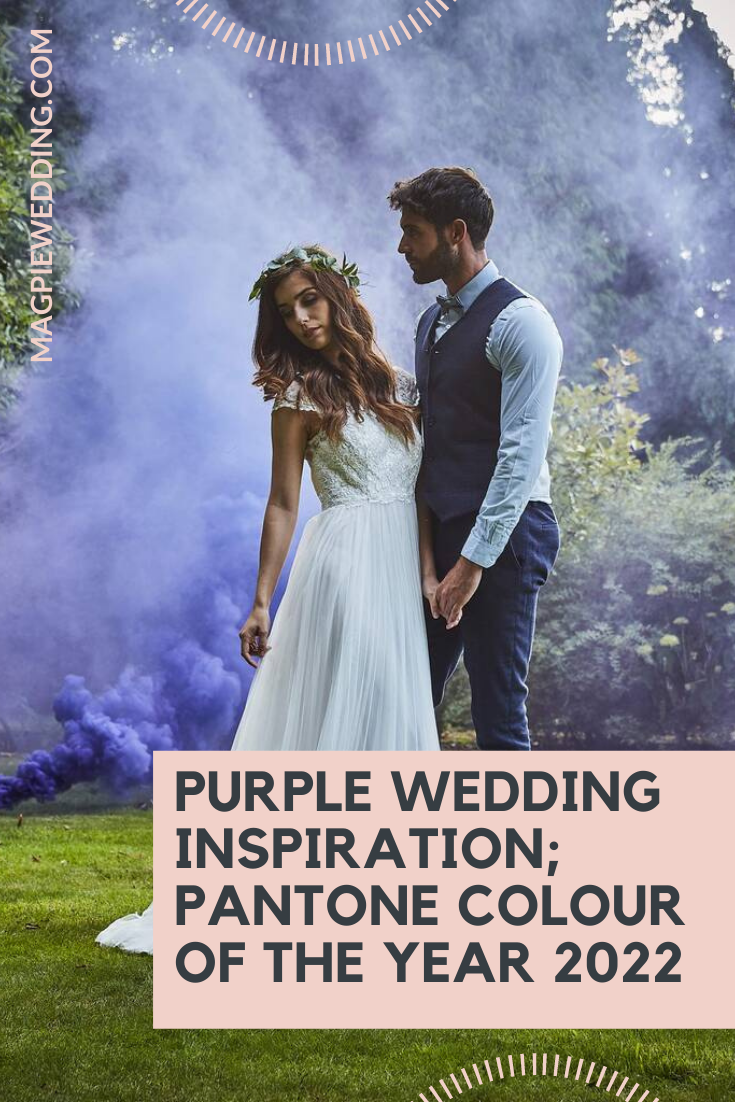 If you love these purple wedding ideas you may also like;
Fruits of Love – Opulent Purple Wedding Inspiration in Paradise by Way of Kensal Green
Industry Expert Advice – Why you need to hire a Wedding Planner
Fruits of Love – Opulent Purple Wedding Inspiration in Paradise by Way of Kensal Green