If your dad is the trendy, modern, non-traditional kind and likes to do things the modern way then you might feel under pressure to find the perfect father of the bride or groom gift to present to him on your wedding day. There are lots of gifts out there, but finding the perfect one for your dad may be causing you a headache! Here are some of our favourite modern father of the bride or groom gift ideas…
(this post contains affiliate links)

Framed Song Lyric
Do you and your dad have a favourite song together? Or is he a music lover? This personalised framed song lyric is bound to make the perfect gift for the morning of your wedding day! You can personalise this one too, add his name and your wedding date and he'll cherish it forever!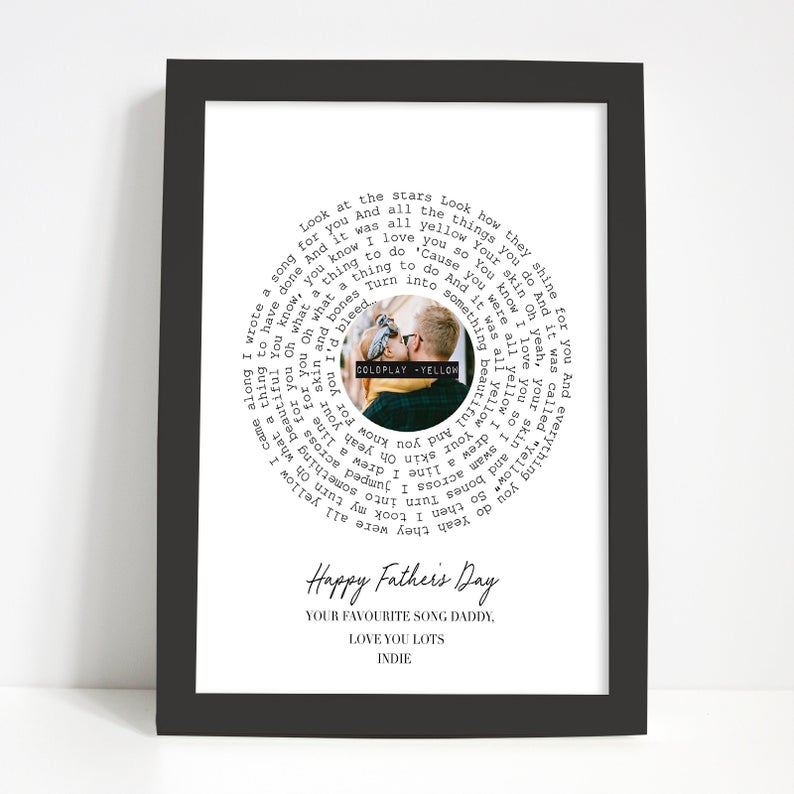 Grooming Set
Old fashioned grooming kits are super trendy and there are some beautiful ones online and in stores. If your dad likes a wet shave and is into his manscaping and grooming then he'll love this gift, and it's useful too!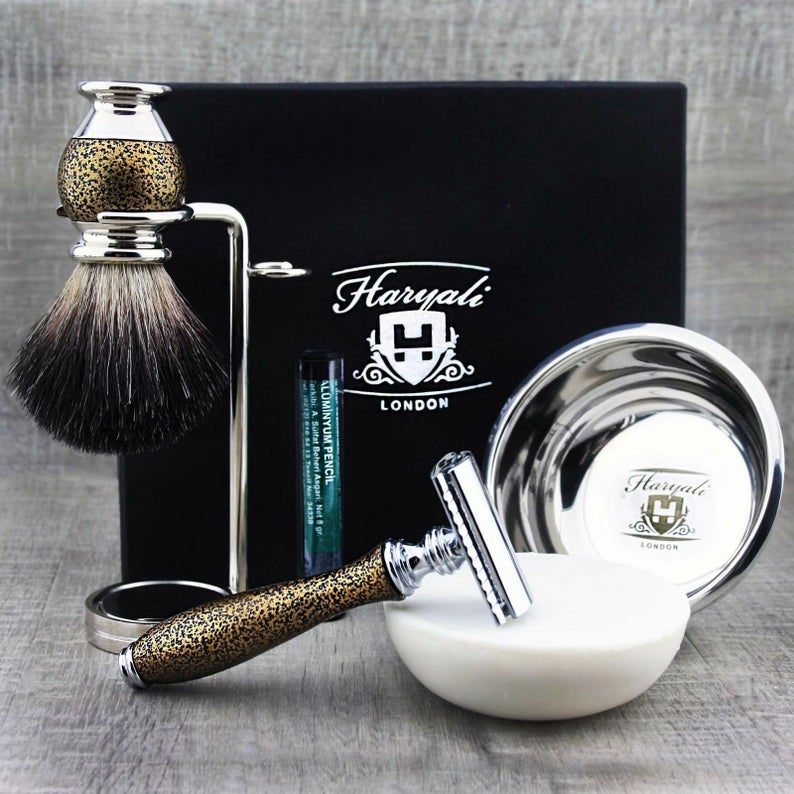 Money Clip
We love this money clip! So much cooler than a wallet and great if your dad is one for carrying notes and not coins! If he has a moustache even better! This is a gift he can use for years to come.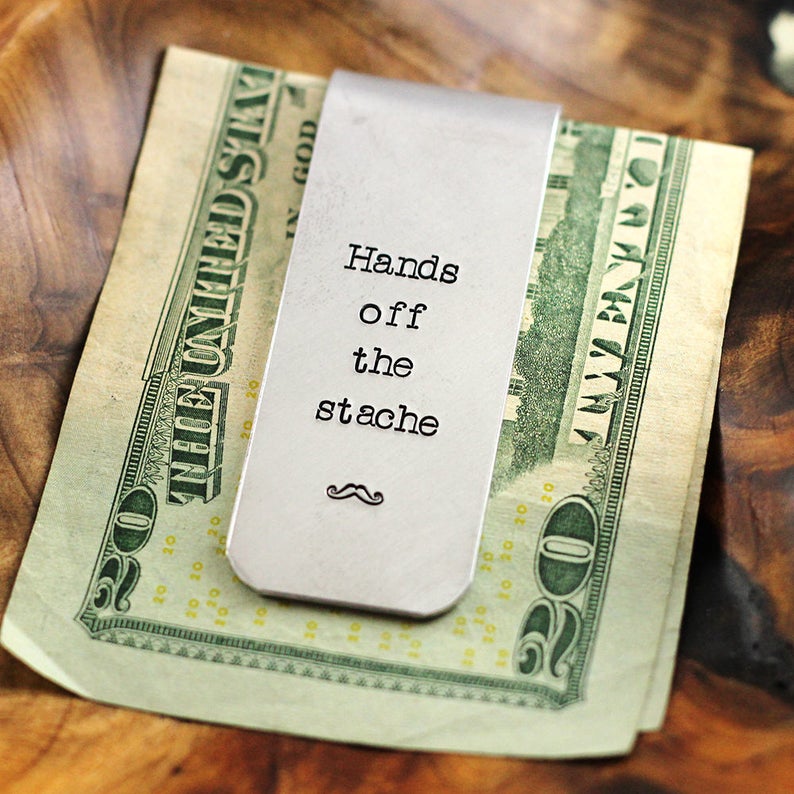 Rad Dad T-shirt
How cool are these t-shirts? These would be make the perfect gift for the morning of the wedding and for your little guests too! These are great, especially if your dad isn't one for wearing a named 'father of the bride/groom' merchandise, and wants something a bit more modern and trendy!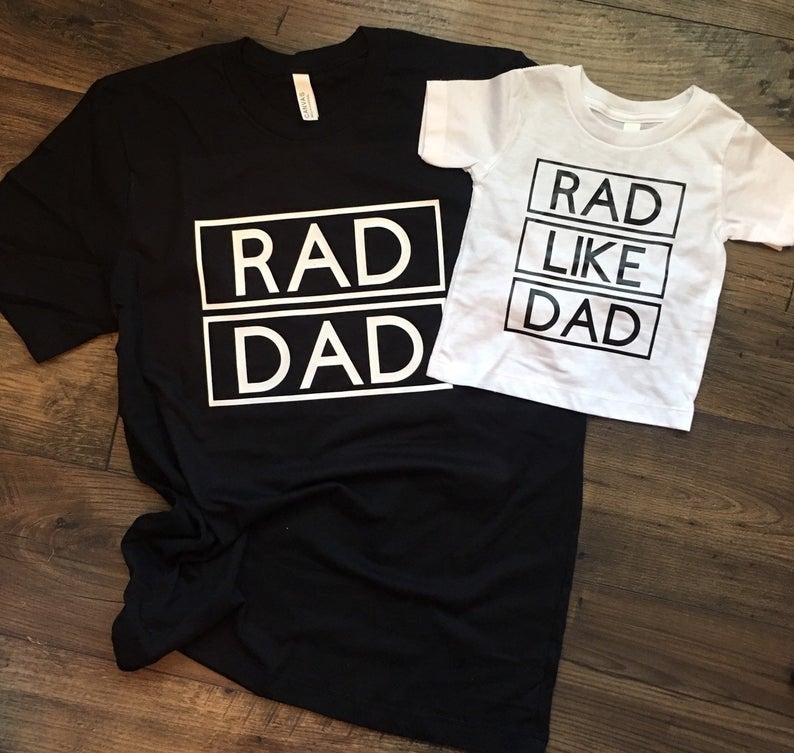 Hip Flask
These are simple, chic and will fit into the pockets of your suits if you're having them! If your dad likes a tipple or two then he'll love this and you can get matching ones for all the groomsmen too! They'll love you for it, especially if the nerves start to kick in , they can have their favourite tipple on hand!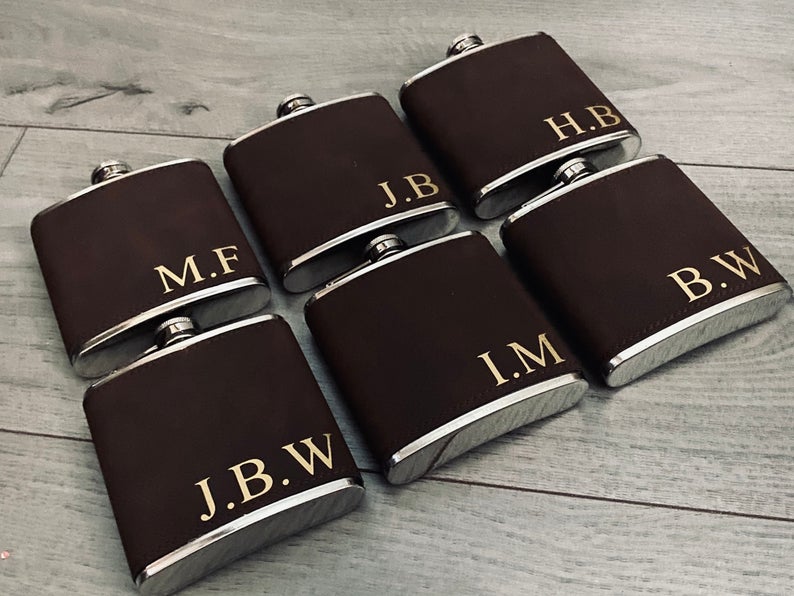 Kitchen Chef Set
Does your dad love to be in the kitchen and fancy himself as a bit of a chef? If so, he will really appreciate this kitchen chef set, they're beautifully handcrafted and a super cool modern father of the bride gift. Plus, getting him something like this will show him that you know him well and take an interest in what makes him happy, if creating delicious food is what he loves then this is the gift for him!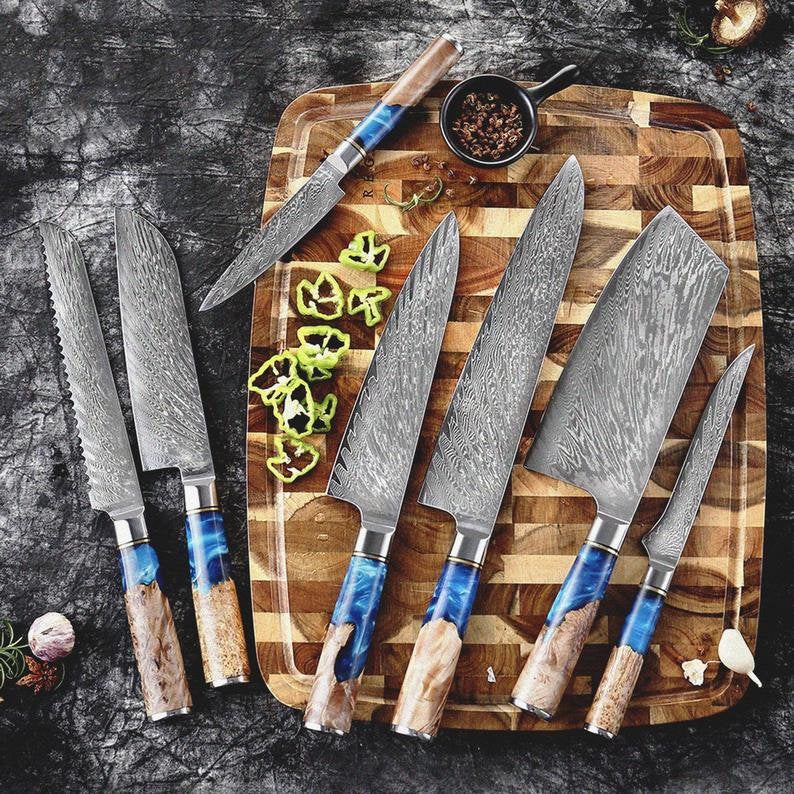 Glass Cufflinks
Cufflinks may be traditional but there are some beautiful modern versions out there. These brass and glass modern vintage ones will go perfect if you have non-traditional suits for the big day, or are going for an alternative look! These ones are super trendy and he'll love that they are useful too. They're a beautiful keepsake he can wear time and time again!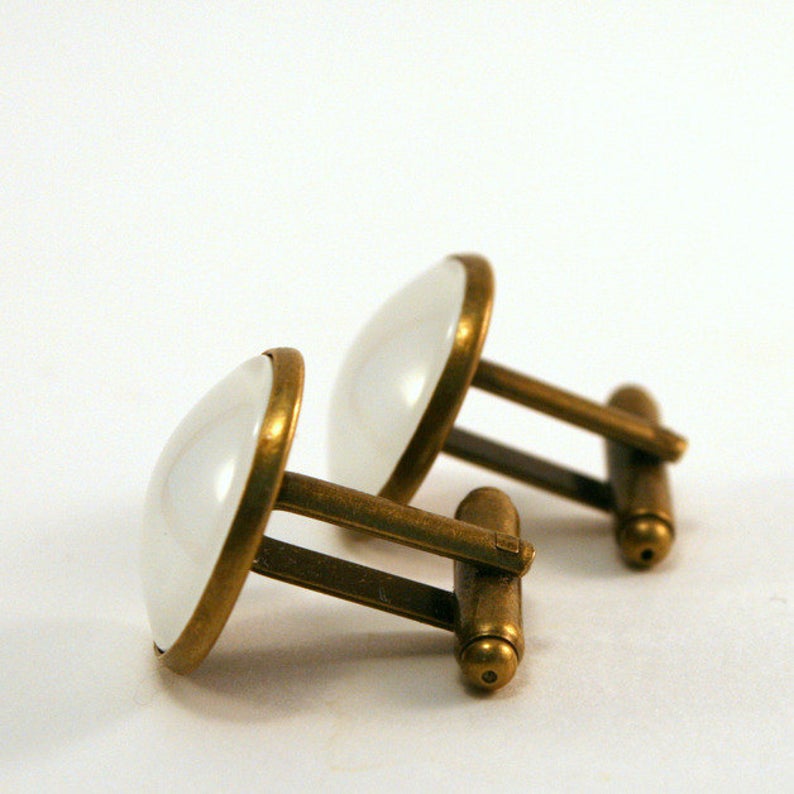 IF YOU LOVED THESE MODERN FATHER OF THE BRIDE GIFTS PIN THEM TO YOUR WEDDING PINTEREST BOARD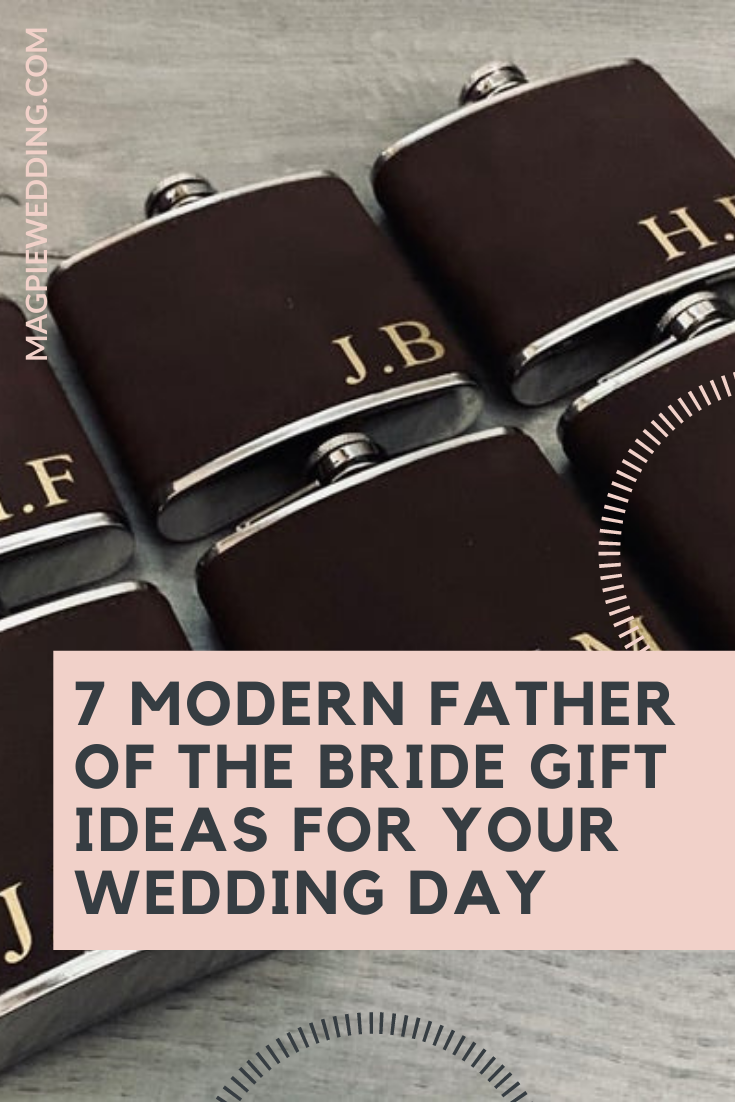 (this post contains affiliate links)
If you loved these Modern Father of the Bride gift ideas then you may also like;
Father Of The Bride Gifts – Our Top Ten Picks For Your Wedding Day
7 Alternative Wedding Speech Ideas For The Father Of The Bride
How To Write A Father Of The Bride Speech And Deliver It Without Tears