Traditionally the gift given for your fourth wedding anniversary is fruits and flowers… seems simple right? But we want you to think outside the box with this one as you can do better than a bunch of flowers or a fruit basket! As we continue our anniversary gift ideas series we're looking at ways to inspire you to be a little bit more creative with your anniversary presents. We give you our 7 gift ideas for your fourth wedding anniversary of fruits and flowers…
(This post contains affiliate links)
Fruits and Flowers Fourth Wedding Anniversary – The History
The reason fruits and flowers are chosen is to represent the ever-blossoming relationship you have together. To show the ripening of your connection and that ever-stronger bond that keeps on giving. Plus flowers represent where your relationship is after 4 years married, by allowing you to think of the blossoming and blooming that you do both as individuals and as a couple.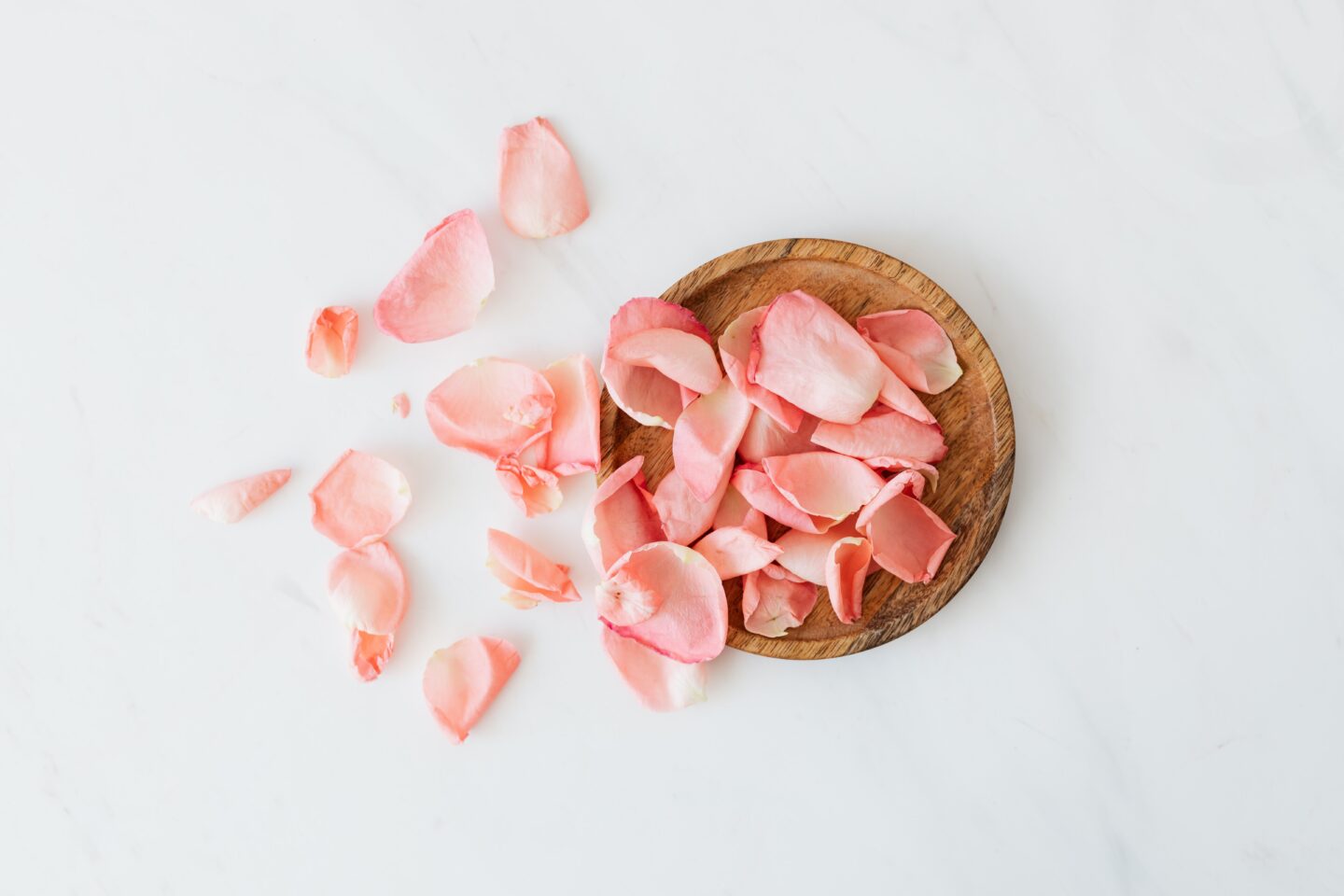 Real Wild Strawberry Earrings
If jewellery is your gift of choice for your partner, why not consider getting something that has a dried flower inside? These gorgeous handmade earrings by Delanda Jewellery with preserved and pressed flowers are lovely. Each design is slightly different so all are unique, plus they are sterling silver plated too. They are a gorgeous keepsake and the perfect something your partner can keep forever – they can even wear them if you celebrate your anniversary in style!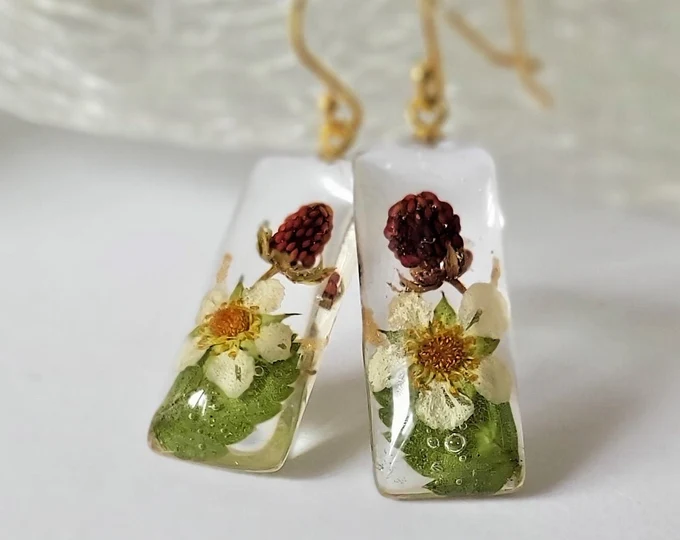 Pomegranate Vase
If your partner has a love for interiors and quirky items then these gorgeous handmade pomegranate vases by Cini Culture will be perfect! They originate from Turkey and are said to be a traditional way of representing abundance. The vases come in different sizes and are all slightly unique in their design. Plus they make stunning ways to display flowers – which you might even want to buy as an extra gift too.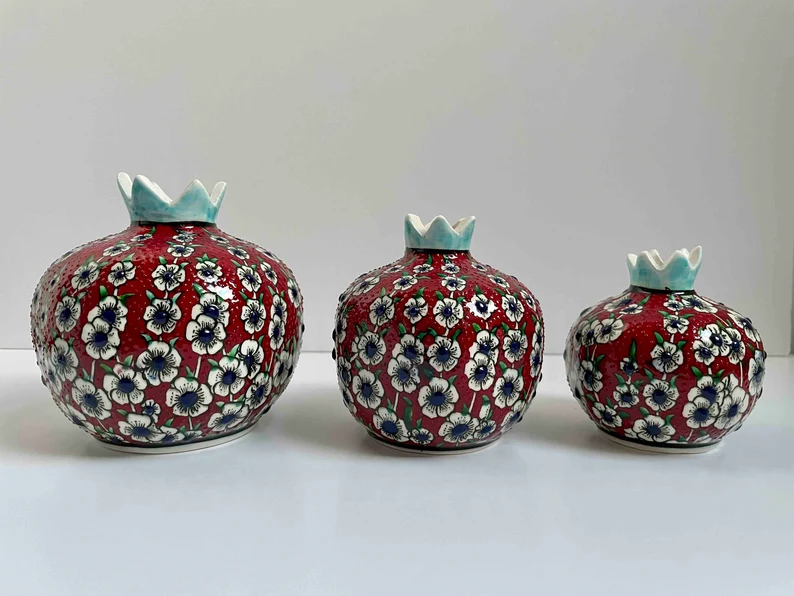 Liberty Bow Tie and Accessories
If floral accessories are something you and your partner love then you must take a look at the Belfast Bow Company. They make stunning pieces, like this bowtie, all using Liberty fabric. Made to order, you can vary your size and also get them gift wrapped and ready to give to your partner. They also have some matching items so if you wanted a set, you might grab some floral cufflinks too.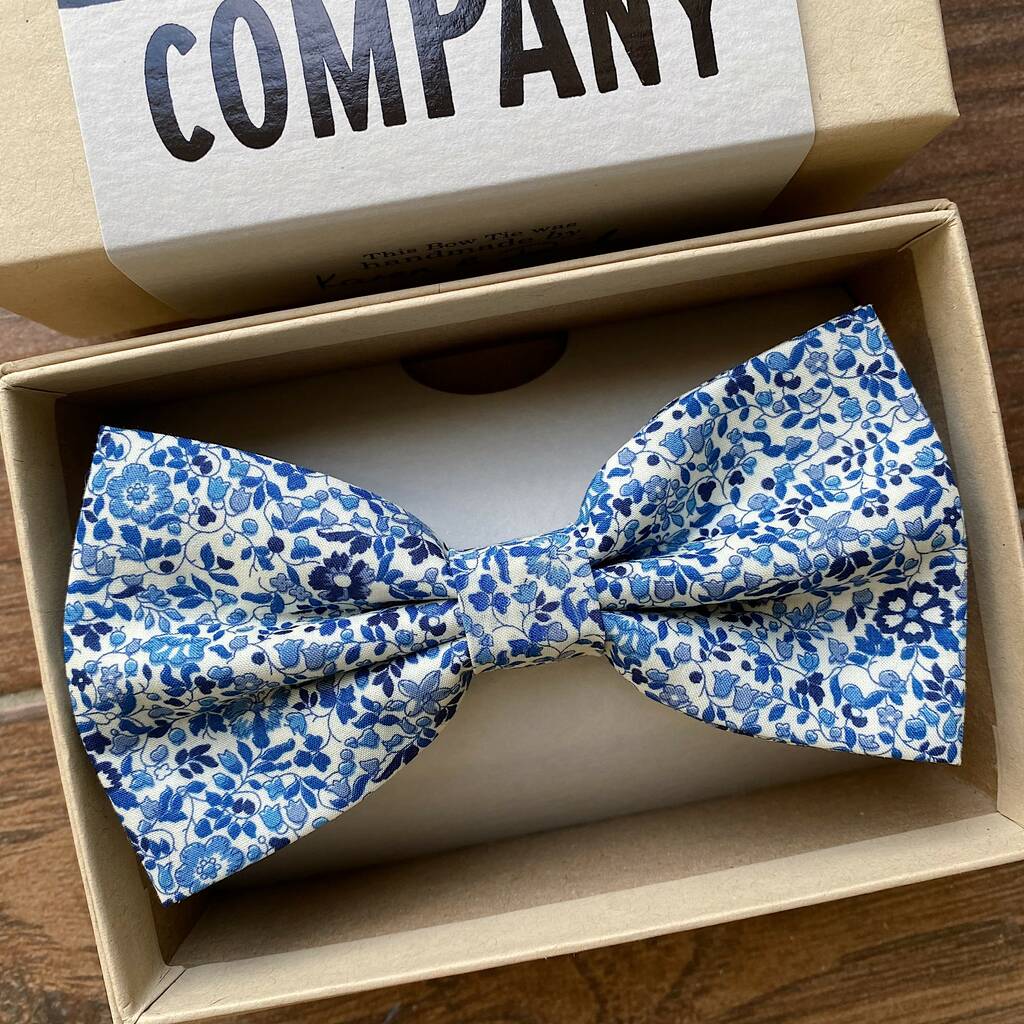 Floral Facial Steam
If you want to get your partner a little pamper treat but don't want to go for something obvious from the shops then this is for you. Created by Letterbox Gifts, these lovely little sets allow you to create your own facial steam with natural floral scents and essences. All flowers used are British and are dried to make a really gorgeous pamper moment for your partner. Plus you can add a personalised gift note too.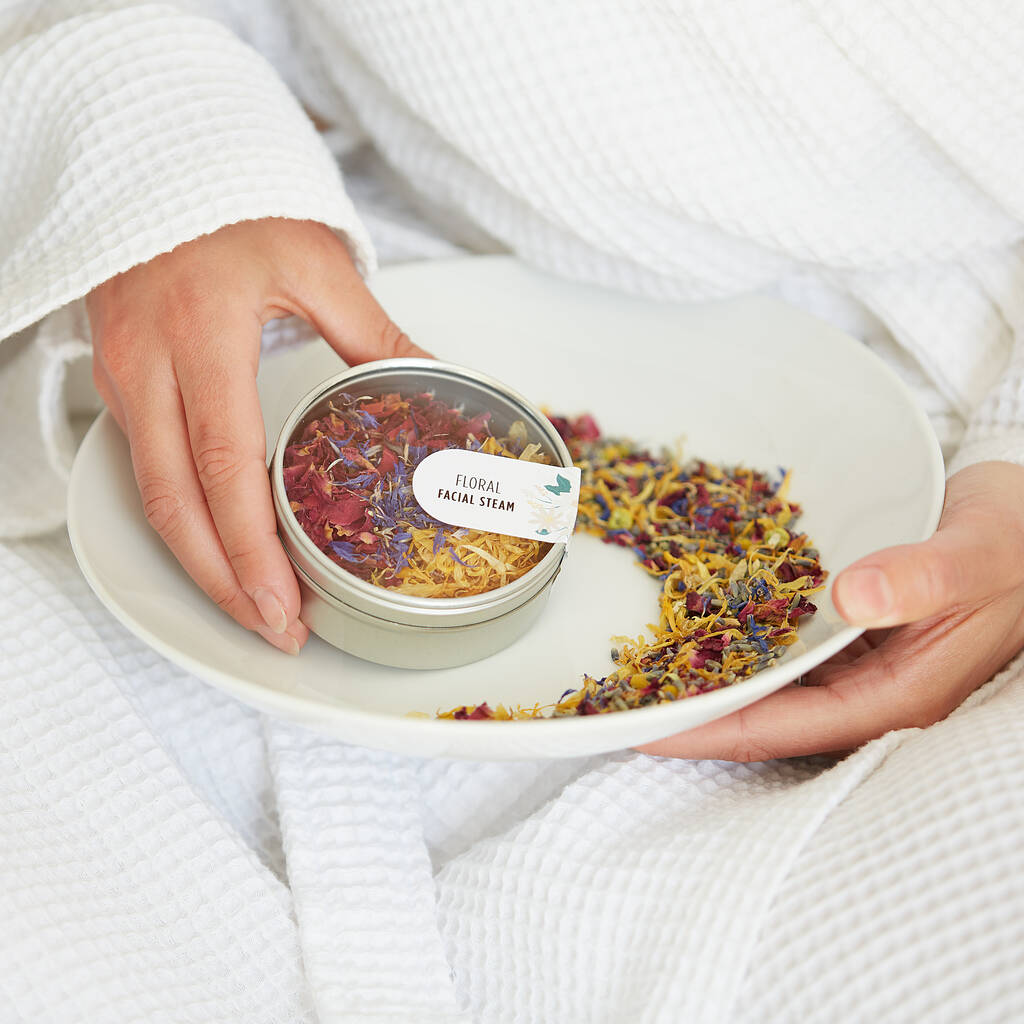 Tree of Love
This beautiful pomegranate "tree of love" is by The Gluttonous Gardener and there is nothing better than giving a gift that someone can nurture and keep growing in the years to come. It is said that Romeo and Juliet lay under a pomegranate tree on their first night married so the romantic connotation is definitely there. Gift your partner one of these stunning trees to share your anniversary together now and in the years to come!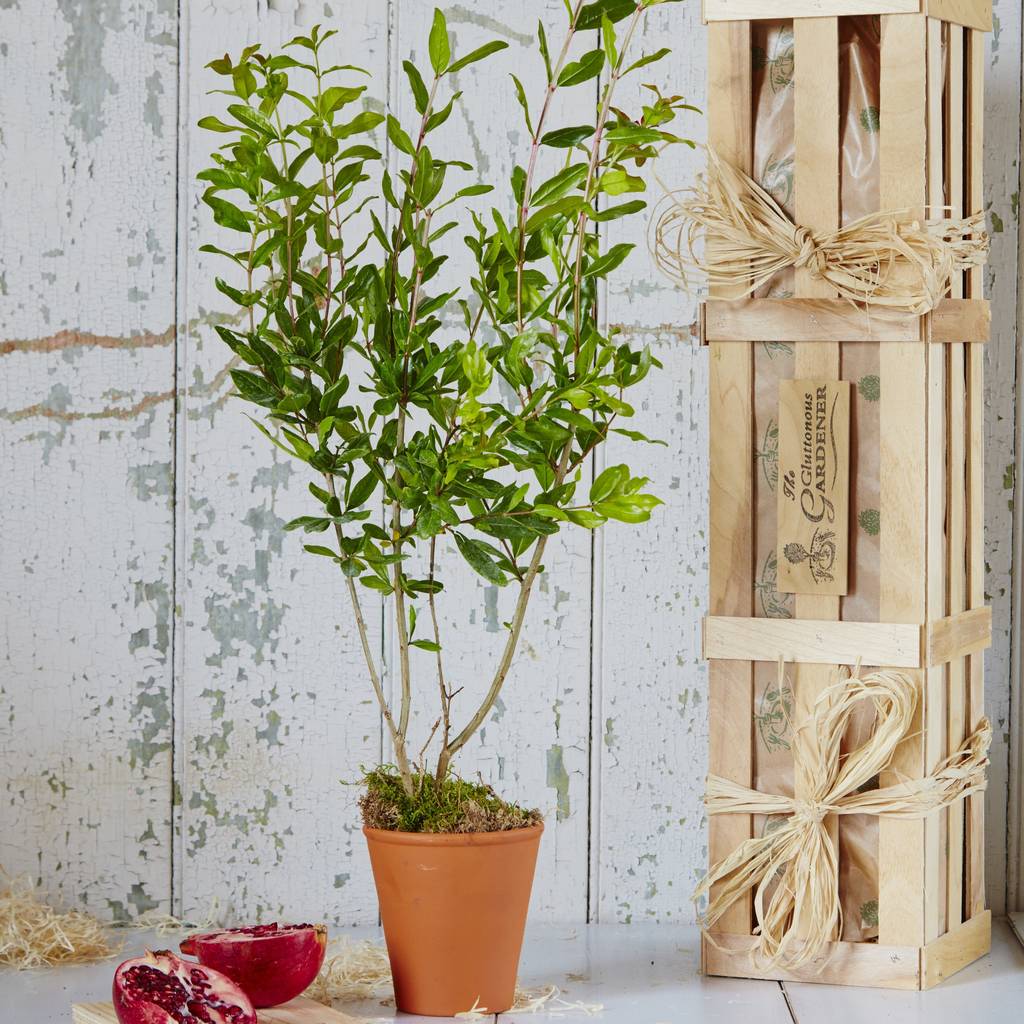 Naked Banana Embroidery
We love a slightly cheeky gift and if that feels right for you and your partner then you will love this naked banana embroidery hoop by House O Fellows. Every hoop is made from scratch so might differ slightly, but that makes it even more unique for you. They are made from a calico style fabric so also fits in well with the modern 4th-anniversary gift. Plus, who doesn't want a cheeky gift to add some laughter into your life from time to time!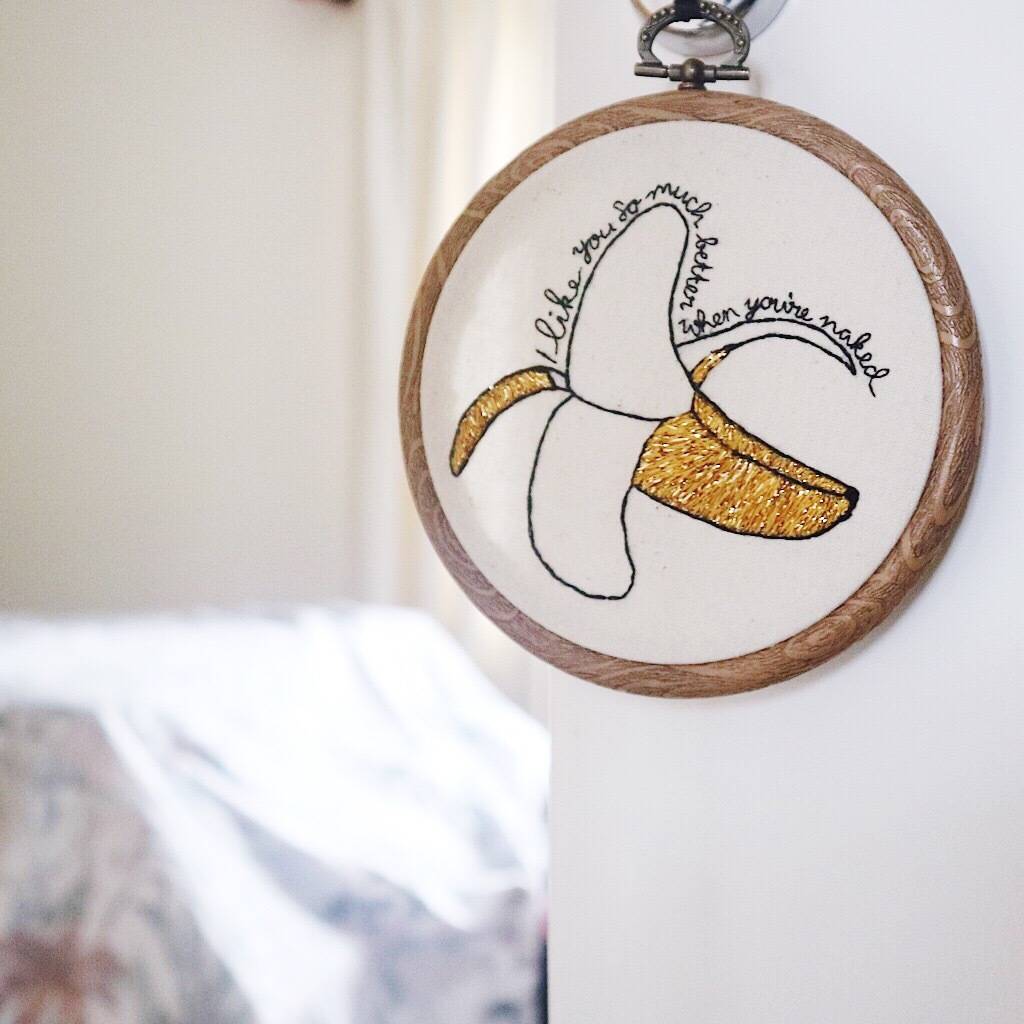 Floral Necktie
If your partner loves fashion and accessories why not take a look at these gorgeous floral neckties by Studio Hop. They are made from a lovely fabric and come in a choice of 3 prints. Plus they are super adaptable and can be worn as a necktie, a hairpiece or your partner can attach it to their favourite bag! You can also get them gift wrapped to save you doing it too.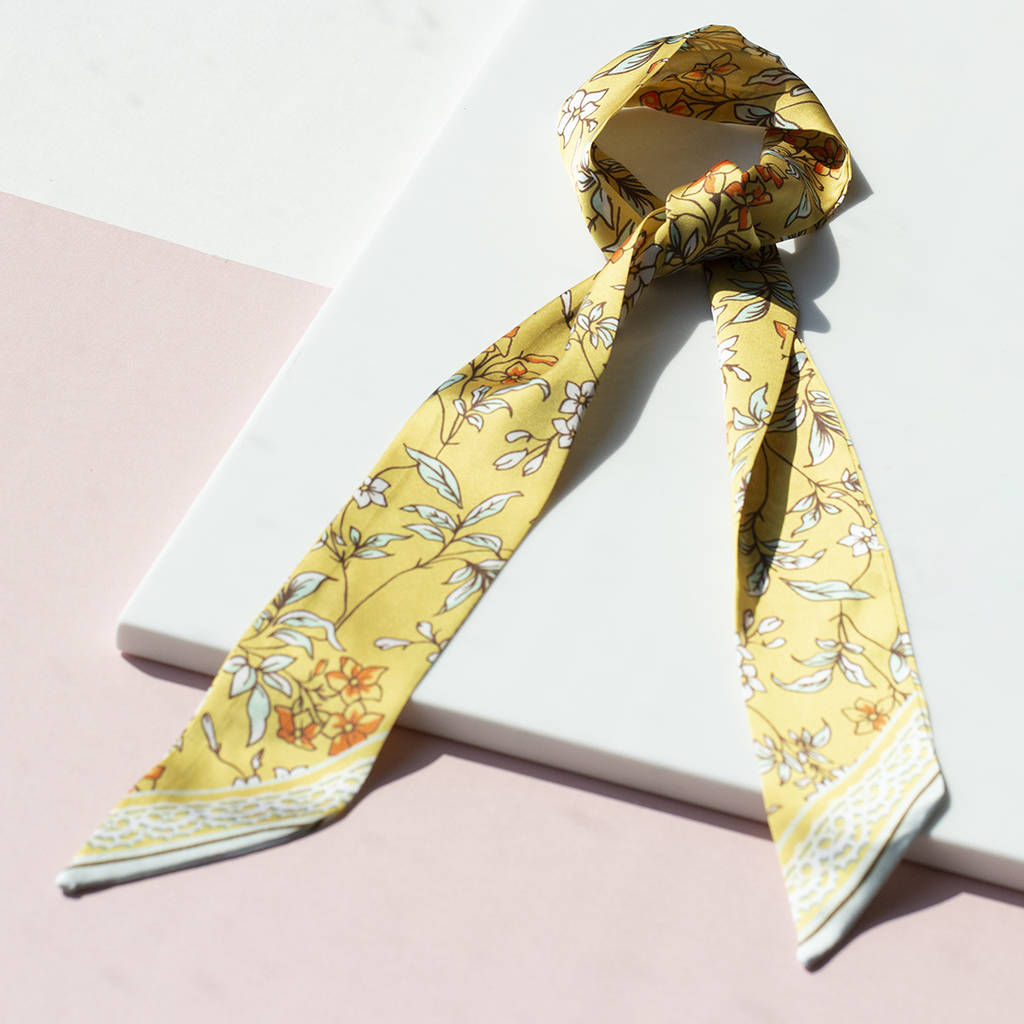 We hope you love these gift ideas for your fourth wedding anniversary. If you need any more gifting inspiration then take a look at these.
IF YOU LOVED THESE FOURTH WEDDING ANNIVERSARY GIFTS PIN THEM!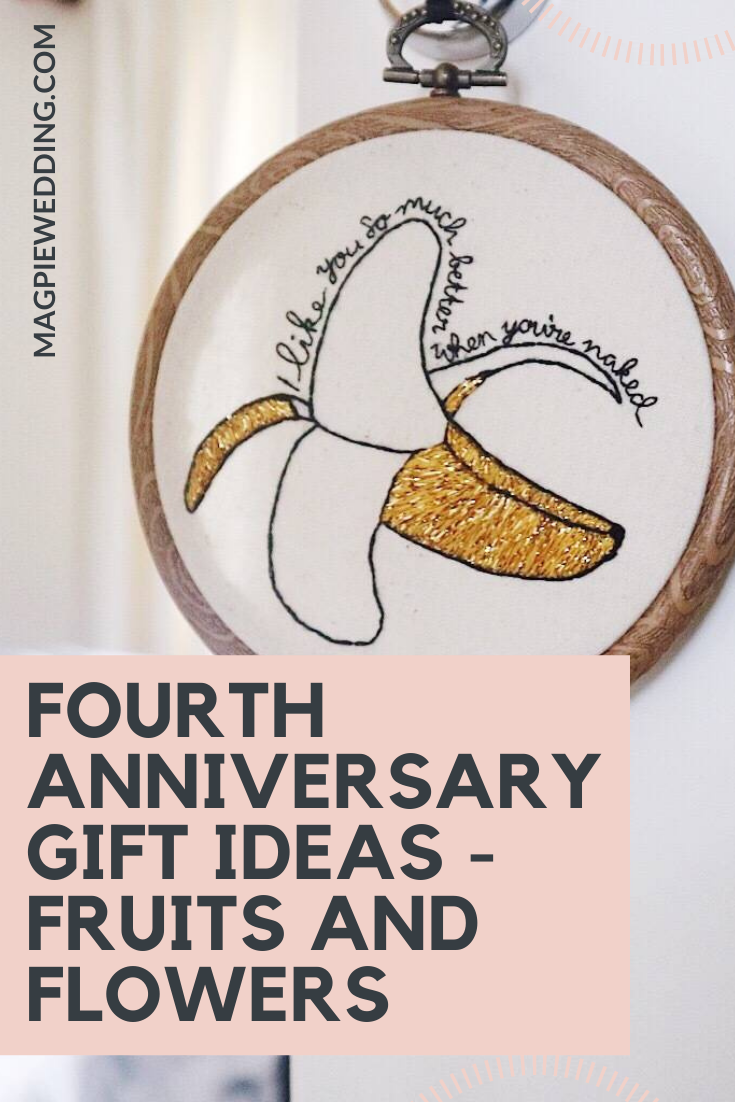 If you loved these fourth wedding anniversary gifts you may also like;
Wedding Anniversary Gifts – A Year By Year Guide
Marriage Matters: 17 Romantic Birthday Or Anniversary Wishes for Your Partner