British wedding boutique Glasgow Gowns is on our Supplier Spotlight today; based in Hamilton, Scotland and owned by Hayley Pollock it stocks some of the UK's most creative dress designers. It's for unique and alternative brides who are looking for alternative, boho-style gowns for their wedding day.
We catch up with Hayley to find out all she and Glasgow Gowns have to offer…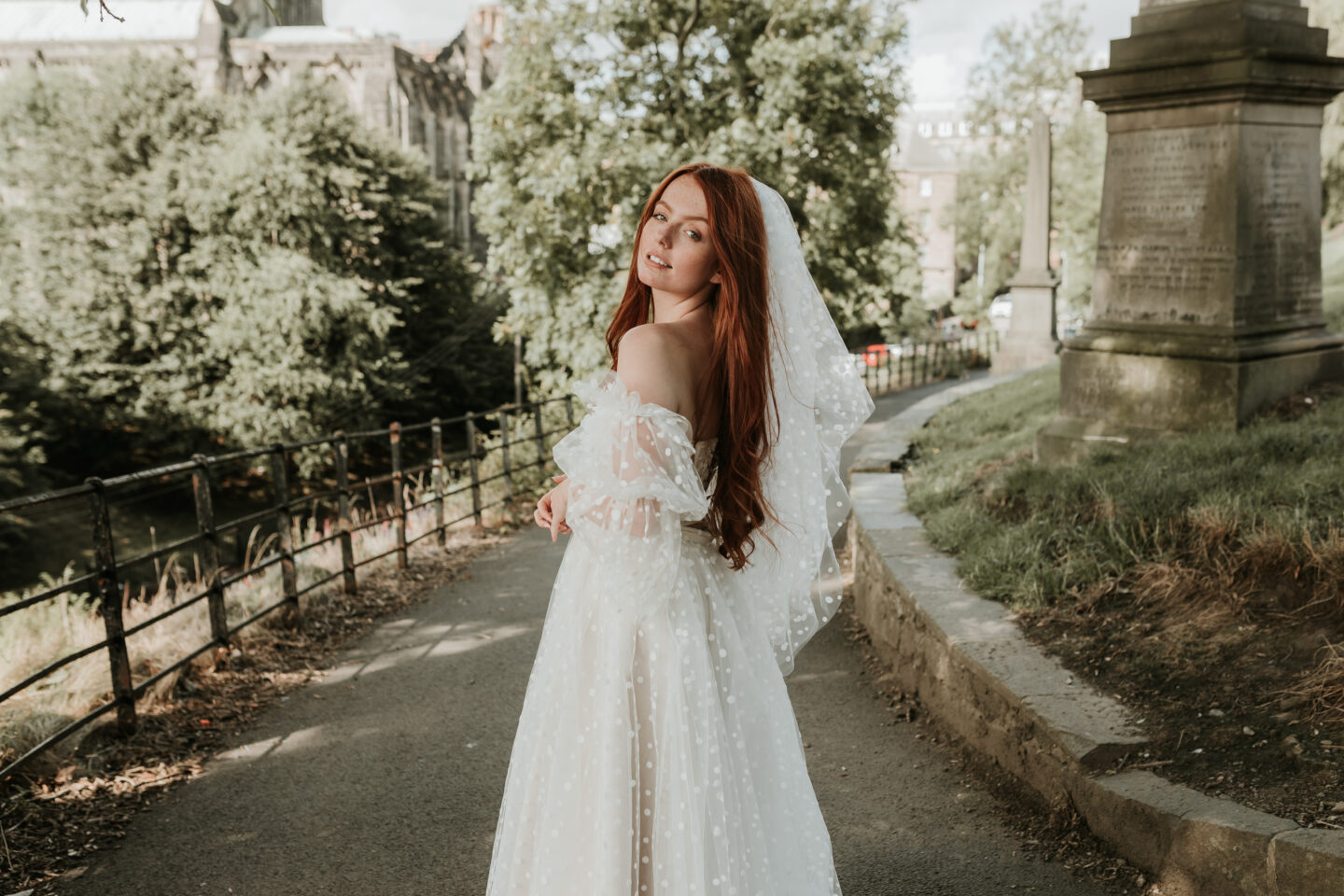 Tell us about your company & what do you do?
"Glasgow Gowns is a bridalwear retailer, dedicated to the unique and alternative bride. The boutique was founded by a bridalwear devotee, determined to deliver a quirky approach to wedding dress shopping, in a stylish and relaxed environment. Our boutique offers a stunning collection of alternative, boho, and vintage-inspired wedding dresses and accessories by some of the UK's most creative designers."

What are your influences when it comes to the brand?
"We're inspired by creative women all over the world, and all things celebrating individuality. One of the most incredible things we've experienced (aside from finding our bride's dream wedding dresses) is getting to work alongside some of the most inspiring women in the industry, from designers, and photographers, to all the other pieces that make our little ecosystem possible."

Who is your typical bride?
"Our typical bride is alternative, bohemian, vintage and retro-inspired, and that's exactly who we have in mind when we pick our dresses for the boutique."

How important is being sustainable?
"Sustainable bridalwear is one of our most important focuses. We're continually building on our network of local designers right here in Scotland, and we give any old garments and fabrics a new lease of life by donating them to local colleges and fashion schools to be repurposed."

What are you most proud of so far?
"Building the most incredible network of like-minded women in the industry, and repurposing old textiles through the local fashion schools."
What is next for you and your company?
"We're continually growing our collections and looking to expand the network of local designers."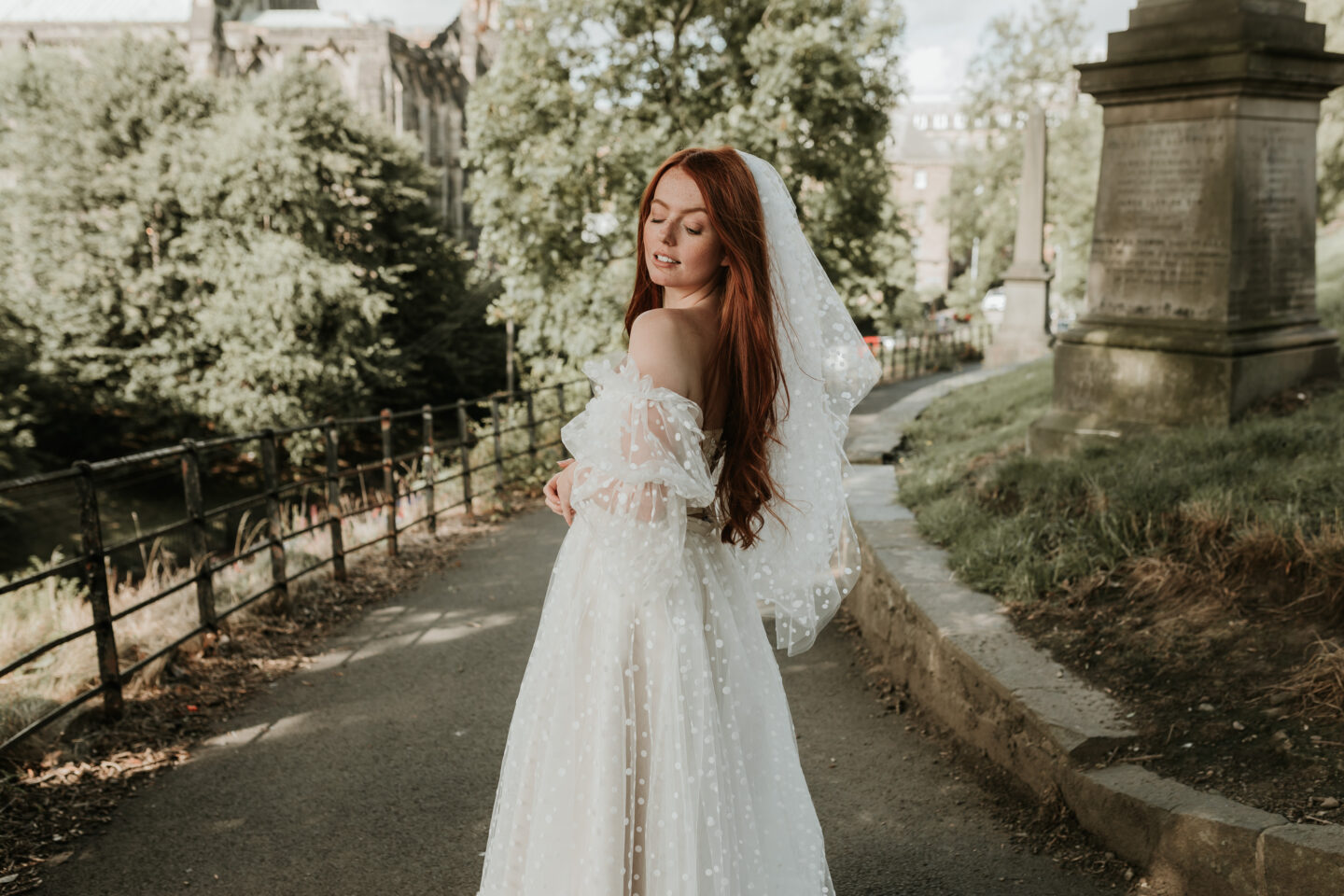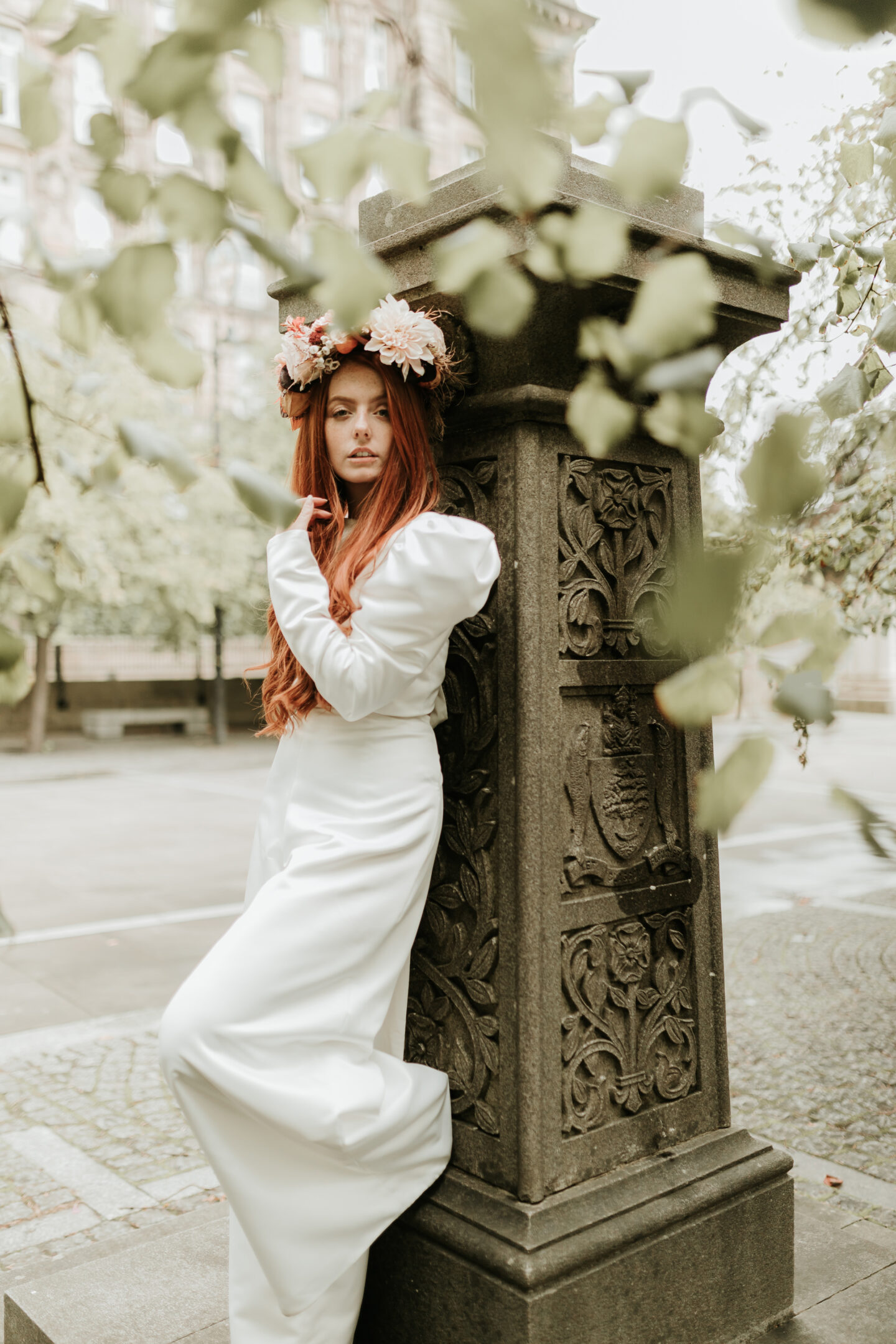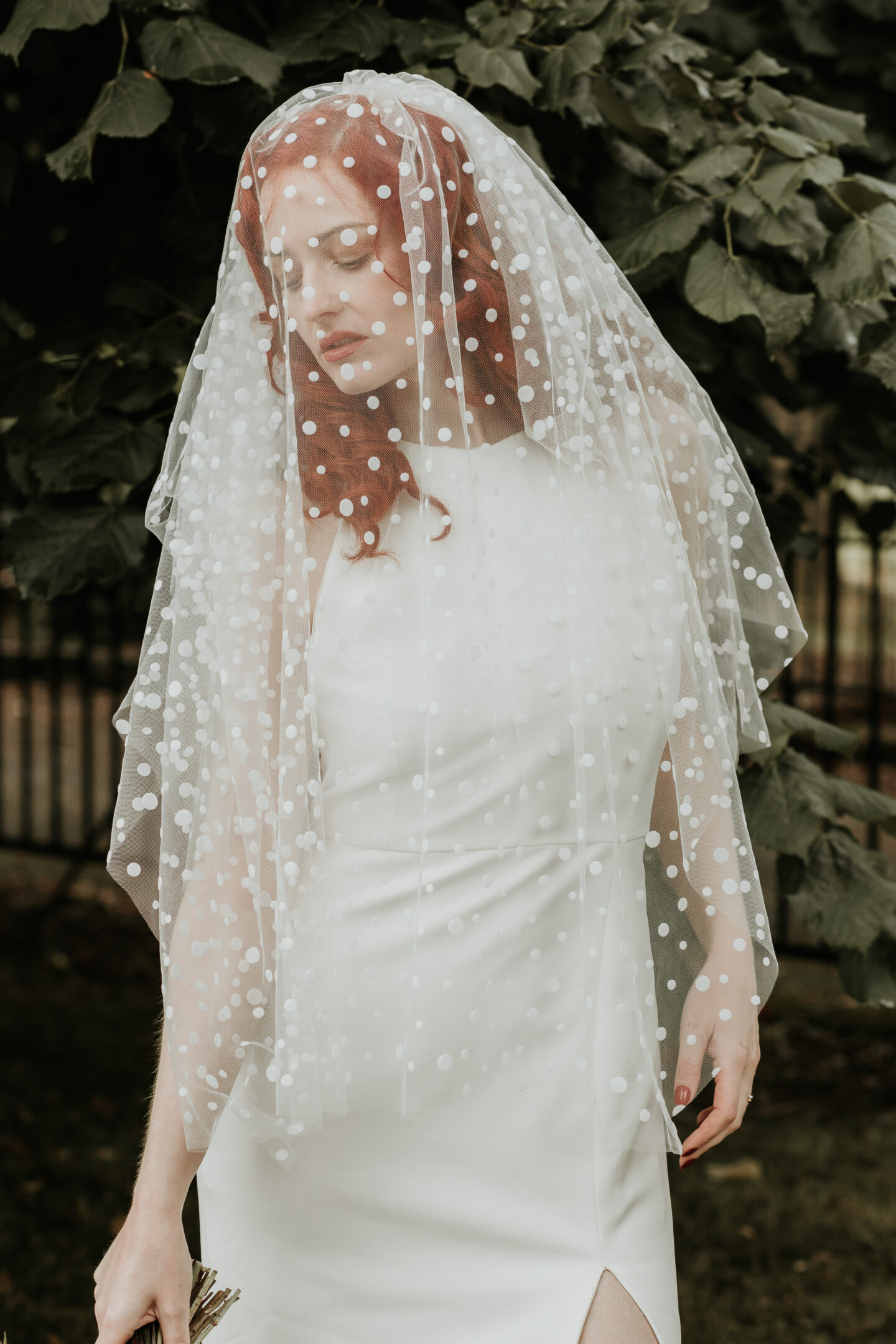 HOW CAN WE GET IN CONTACT WITH YOU?
Boutique – 143 Quarry Street, ML3 7HR – 01698 200 386
Visit the Website Here – Glasgow Gowns
Instagram and Facebook – @glasgowgowns
Email – team@glasgow-gowns.co.uk
Credits – Designers @alycejayne_bridal @wilderlybride / Photography @kimberly.allan.wedding / Floristry @eclectic.bloom / Models @evegallacher @dame_diablo
IF YOU LOVE GLASGOW GOWNS DRESS DESIGNS PIN THEM TO YOUR INSPIRATION BOARD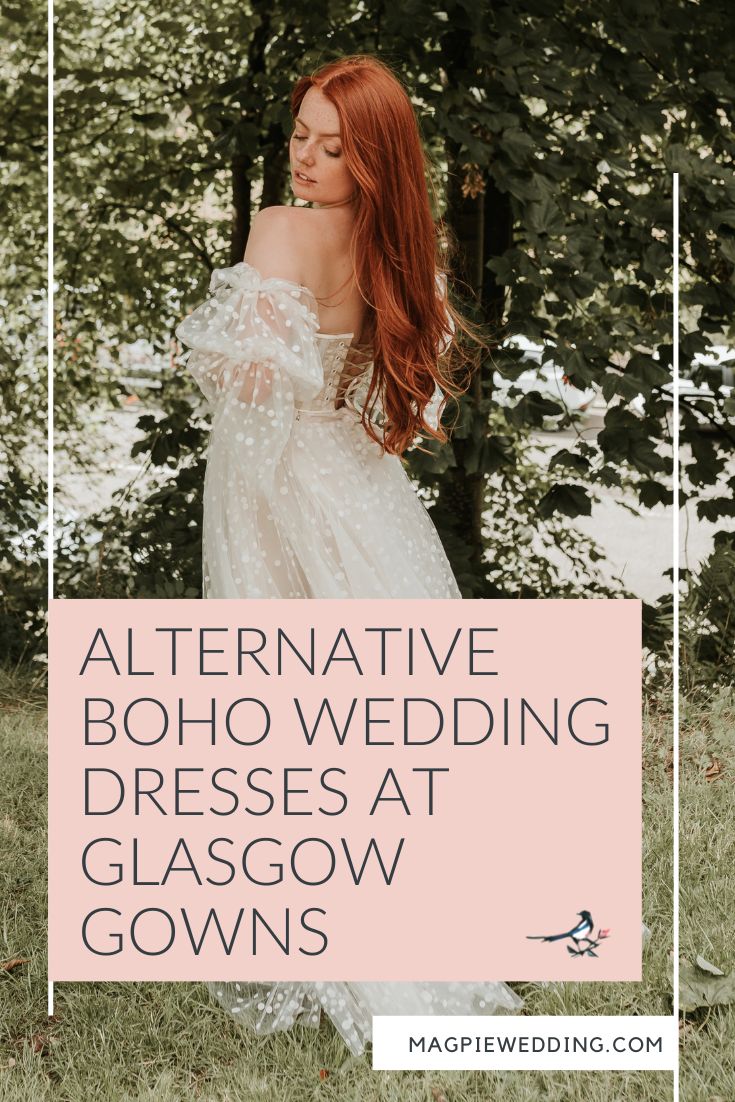 If you loved Glasgow Gowns you may also like;
Supplier Spotlight: British Wedding Dress Designer Julita London
Supplier Spotlight: Ethical Wedding Planning With The Village Green Events Company
10 Questions To Ask Potential Wedding Suppliers At A Wedding Show