Fancy keeping your wine and spirits local(ish) when it comes to your wedding day booze? First up on our wedding gift guide is great British booze for your wedding day and beyond! Thier are some world-class distilleries and vineyards all here on home turf, and we all know it's better to support local! So we have a round-up of the best of the best, from gin, to rum and wine, all you have to do is pick your choice of tipple…
Salcombe Gin
Salcombe Gin produces exceptional, multi-award-winning gin at their waterside distillery in the stunning coastal town of Salcombe. Their newly launched 'Rosé Sainte Marie' is a Mediterranean inspired gin purposefully dry in style, and with no added sugar, is delicate, fresh and truly exquisite.
Rosemullion
Rosemullion Distillery is a small distillery, set in the rural Cornish countryside close to the Helford River. They create artisan spirits, including Cornish gin and Cornish rum, with a passionate focus on flavour, quality, and authenticity. Their Seafarers gin is inspired by the salty air and stormy seas that crash against the coastline of Cornwall. Made using a blend of botanicals found along the coast, and seaweed from the shoreline, with a delicate earthy and peppery taste it's the perfect winter drink!
Oastbrook Vineyard
Oastbrook Vineyard is a luxury English vineyard situated on the banks of the River Rother, only a stone's throw from Bodiam Castle in Sussex. It produces award winning white, red, rose and sparkling wines and it's also a wedding venue! They have an online store where single bottles or mixed tasting cases for you to try. They also offer a subscription wine club with exclusive discounts and events.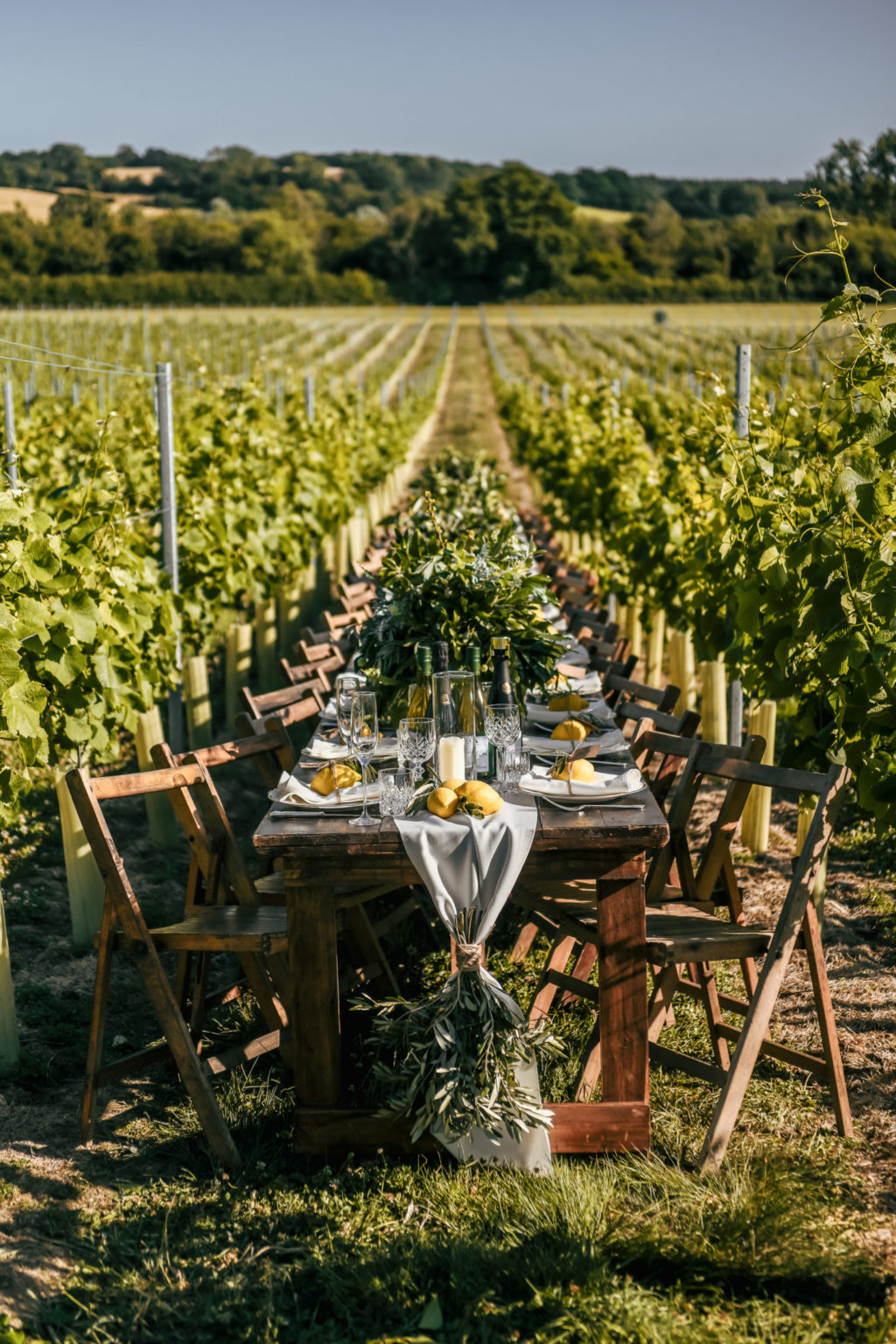 Jacqulyn Hamilton Photography
Three Choirs Vineyard
Three Choirs Vineyard are famous for their red, white, rose, and sparkling English wines – each bottle is made with grapes grown on their estates and captures the unique flavours of their English vineyards. Their sparkling wine is made in the traditional method, with pinhead bubbles resulting from the gentle pressing and lees ageing. It is crisp and clean with a hint of orchard fruit, very similar to good champagne but at a fraction of the price, and perfect for celebrating.
Diablesse
Diablesse Rum was born out of a love for the Caribbean and a desire to do something different with this wonderfully versatile spirit. They're a Manchester-based female-owned company that experiments with flavours with a view to giving new, undiscovered & delicious flavour profiles. They have an amazing selection of delicious cocktail recipes on their website too! Giving you more ideas for your wedding day drinks. Their Clementine Spiced Rum is the perfect cheeky tipple thanks to its unique flavour profile that perfectly balances zesty clementine with toffee apple & warm pimento flavoured 100% naturally.
IF YOU LOVE THIS BRITISH BOOZE THEN PIN IT TO YOUR PINTEREST BOARD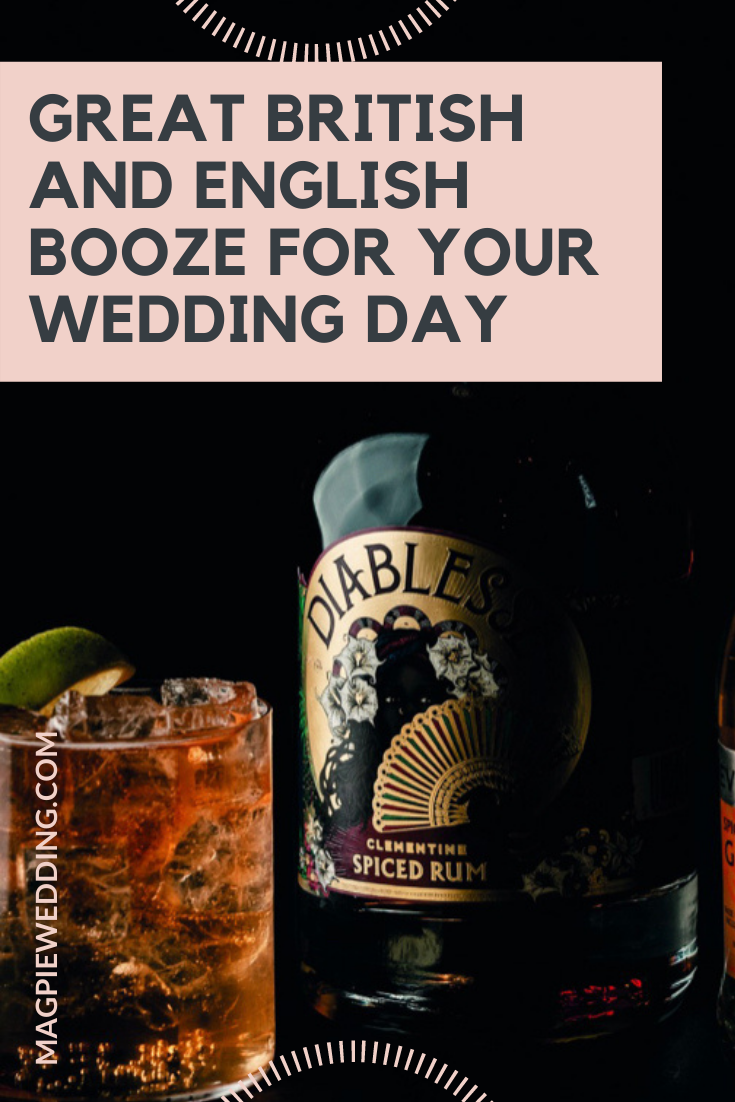 If you loved these British booze ideas you may also like;
Autumnal Halloween Cocktail Recipes That Your Wedding Guests Will Love
Gin Cocktail Recipes and Gin Chocolate Favours That Your Wedding Guests Will Love