All this week we are dedicating the blog solely to men's mental health and breaking down barriers and stigma is part of that, and we are super thrilled today to bring you the men's make up brand War Paint. It's a makeup brand aimed primarily at cis men, helping them to both look and feel good through makeup. It challenges masculine stereotypes and gives men a choice, so your mental health doesn't have to suffer through stigmas and out of date traditions. We catch up with them to find out all about the brand and the exciting work they're doing to help men break free from stereotypes.
War Paint is a brand that is fuelled by a desire to help men feel good and provide them with the confidence to be themselves. Men wearing makeup shouldn't carry a stigma. Rather, it should offer the potential to empower. War Paint challenges masculine stereotypes and gives men a choice.
The founder Danny Gray shares his journey, "I designed WAR PAINT specifically for the male audience the main aim for me, is to change the thinking about men's makeup. As a young kid, I was bullied because of my appearance which really affected me. The moment those bullies came up to me, changed my life forever.
I started obsessing about the way I looked, so much so, that I now have a form of body dysmorphia. When I was15 years old and I started getting spots as most people do, so I went to my sister and used her concealer, and it changed my life forever. I couldn't believe the power of products and what they can do. But I couldn't find a brand that related to me or that I felt I could shop with confidence, so I created one."
War Paint is vegan and made here in the UK. Their ethos is to break the stigma that makeup is solely for women and about making men feel comfortable to shout about wearing makeup. The range contains tinted moisturisers, concealers, foundations, powders and accessories too.
War Paint has recently announced a partnership with Wigan Warriors Rugby League Club for the 2021 season. Whilst the association will see War Paint featured on the first-team training and warm-up kits, the true value of the partnership lies off the field, with both War Paint and Wigan Warriors mutual commitment to progress men's mental health, challenge stereotypes, start conversations and break down the boundaries that can confine men.
As a brand, War Paint offers men the choice to look and feel better with a founding principle to improve male confidence and offer more choice in their personal care. Wigan Warriors are in a region that has one of the UK's highest male suicide rates, something that both War Paint and the team are committed to fighting against. During the season, fans can expect some never-before-seen initiatives to help people suffering from mental health issues, raise awareness, and inspire positive conversations around men's mental health and wellbeing.
Speaking about the partnership, Daniel said, "I was inspired to create War Paint due to my own mental health struggles and I couldn't be prouder to see that our brand growth can result in working alongside Wigan Warriors to help us address the issue. I can't wait to unveil some of the ground-breaking initiatives we have planned to help people with mental health issues and raise awareness amongst the Rugby League community".
Wigan Warriors Executive Director Kris Radlinski said, "We are delighted to welcome War Paint for Men as our first-ever designated Training Kit Partner and Official Men's Health and Wellbeing Partner. After hearing Danny's inspirational story and what he is seeking to achieve, which is far more than just selling makeup, we realised that this partnership is a natural fit for the Club.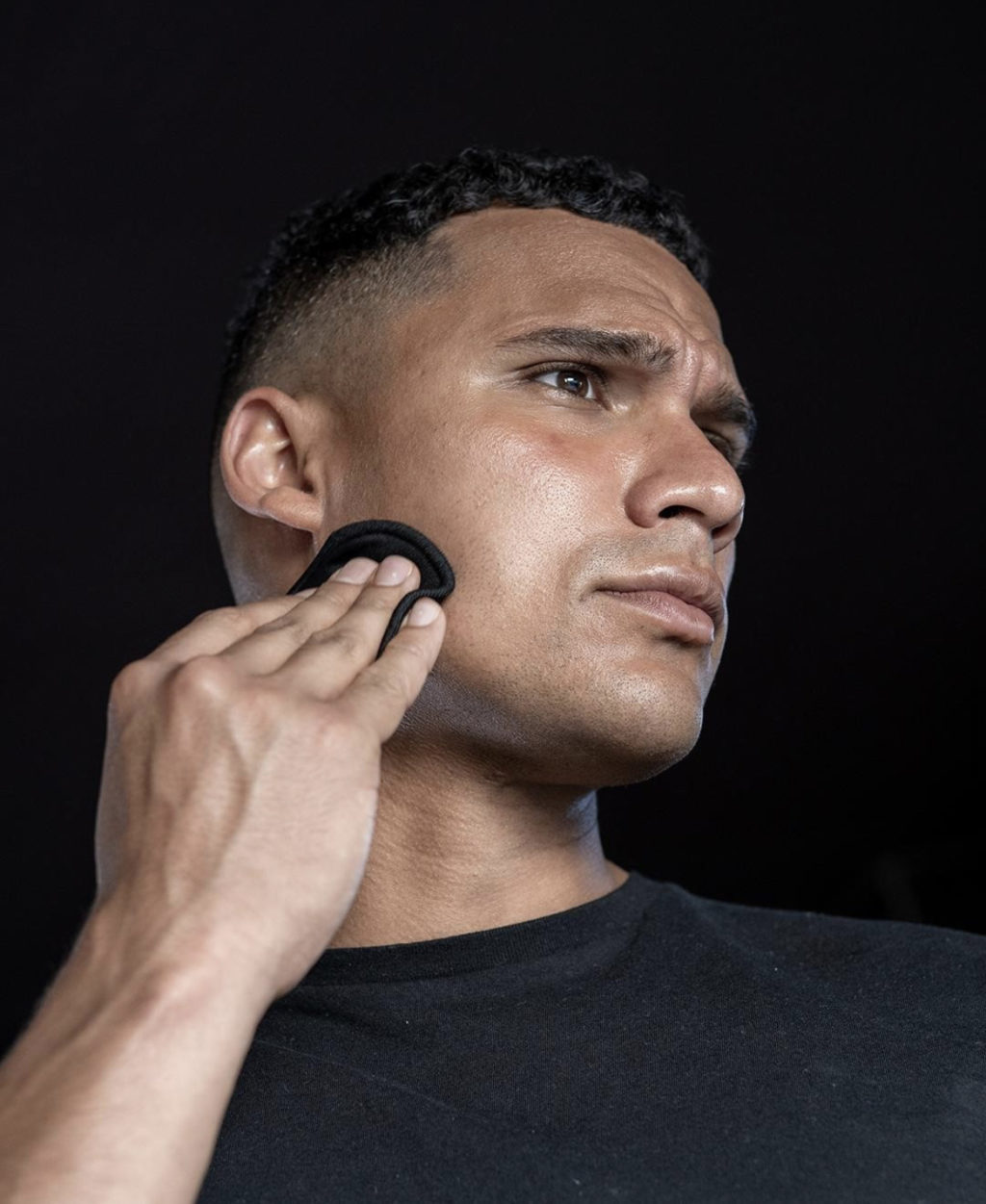 On the face of it, many fans would not expect a rugby league team to be partnering with a makeup brand which makes this partnership even more important as we see this as a vital opportunity to break misconceptions and to make a genuine difference to both the sport and our wider community. We want to use the partnership to inspire confidence amongst men, encourage wellness and raise awareness of topical mental health challenges which are just as prevalent in professional sport as they are in everyday life, particularly given the last 12 months for all of us.
We are super excited to share them with you today – and would love you to check out their website and give them a follow on Insta @warpaintformen
IF YOU LOVED THIS MEN'S MAKE UP BRAND PIN IT TO YOUR WEDDING PINTEREST BOARD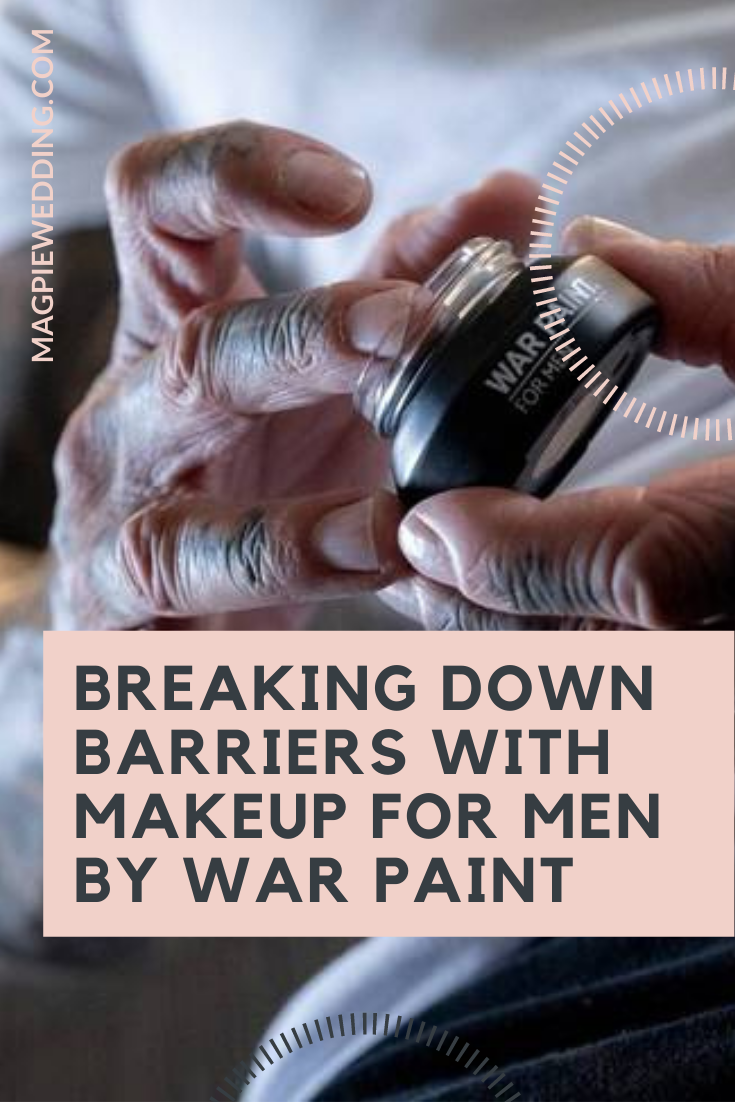 If you loved this men's make up feature you may also like;
Coping Techniques for Anxious and Nervous Grooms & Men On Their Wedding Day
3 Grooms Share Their Wedding Worries & Anxieties