This dapper Italian 1940's inspired wedding is a true tale of true love. After falling for each other in 2003 Simone Moiso and Alberto Barban fought for the right to marriage, with many other same sex couples, for over 10 years. They waited patiently, and finally in 2016 they obtained the right to civil marriage.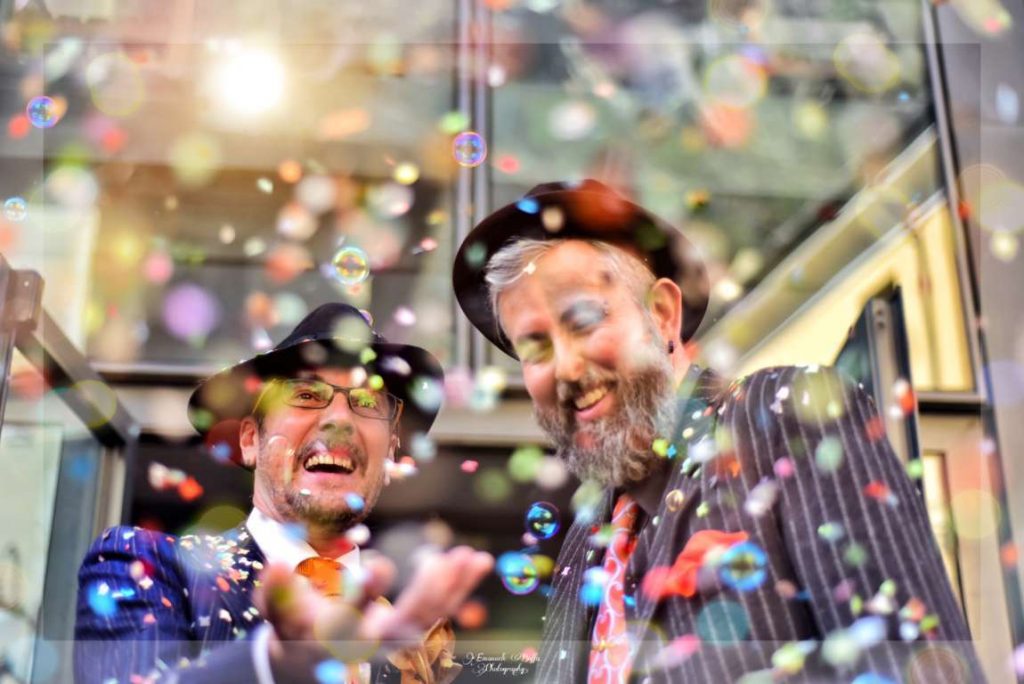 Living in Veinge, Sweden but originally from Asti in Italy they decided to marry in Bard, a small village in Aosta Valley where Simone grew up, and where all of his family had previously married. They had a unique and very personal illustration of themselves for their wedding invite and have even shared with us the significant words they said to each other at their ceremony…
"A woman in 1955 refused to leave her seat on the bus to a white man – Rosa Parks. A militant American politician of the 70s said: "If a bullet were to enter my brain, this could break
the doors of repression behind which the gays of the country hide" – Harvey Milk
A boy died in 1998 after 5 days because of the torture inflicted by a group of homophobes –
Matthew Shepard. Today all together we honour these battles won and lost, these fighters of the soul and heart. This ink on the paper is for us a small, very imperfect step for civil rights in a country that we love so much and deserves more. But we always start from the first step for any journey we want to live."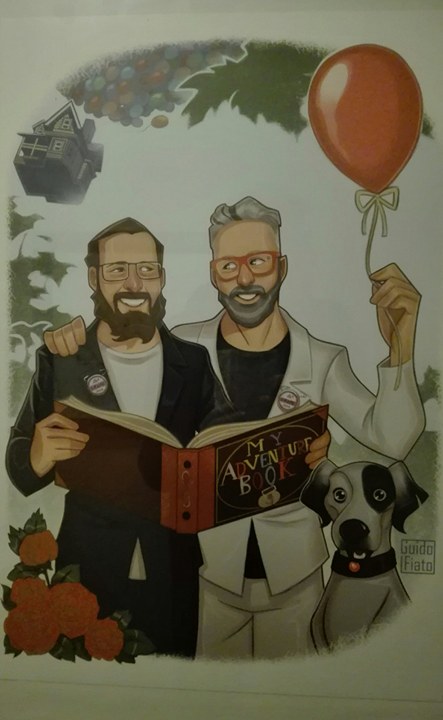 Here we talk to the couple about how they met and fell in love and the obstacles they overcame to make this the most perfect day of their lives together!
"We met in a summer day of 2003 in a swimming pool. We spent the afternoon talking of
love and life, people and voices around us turned off, just eyes in the eyes and our hearts
dancing"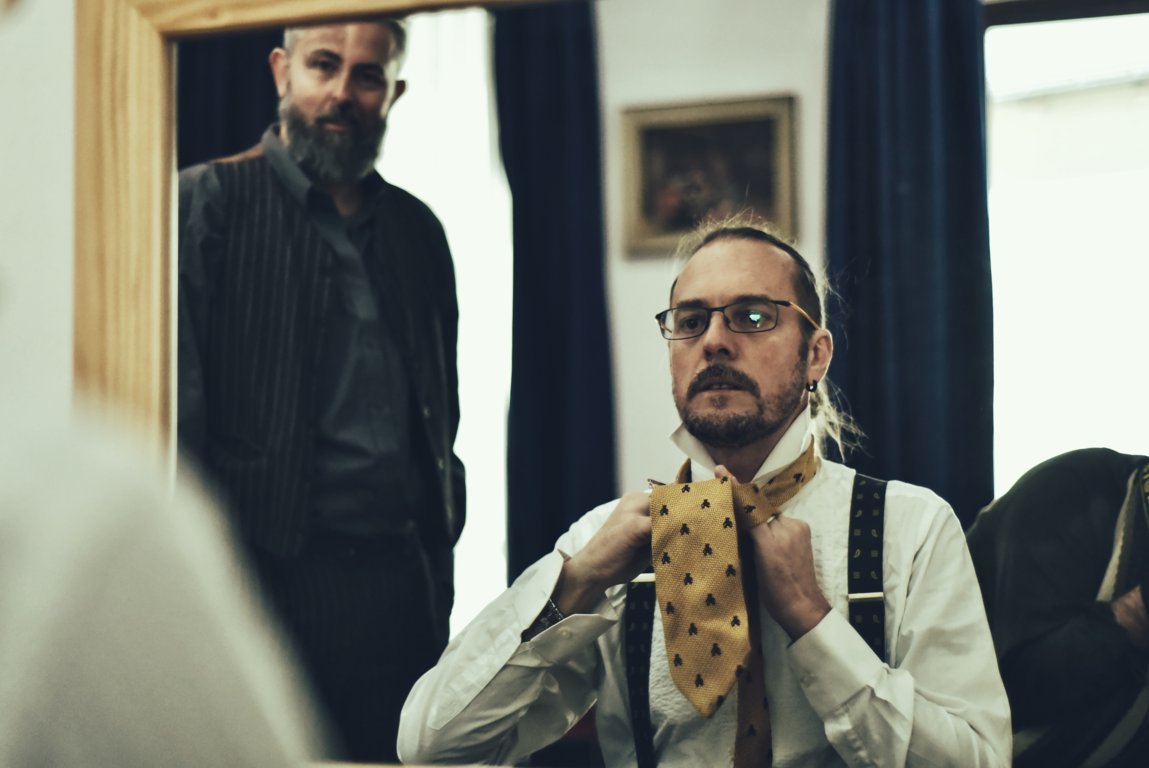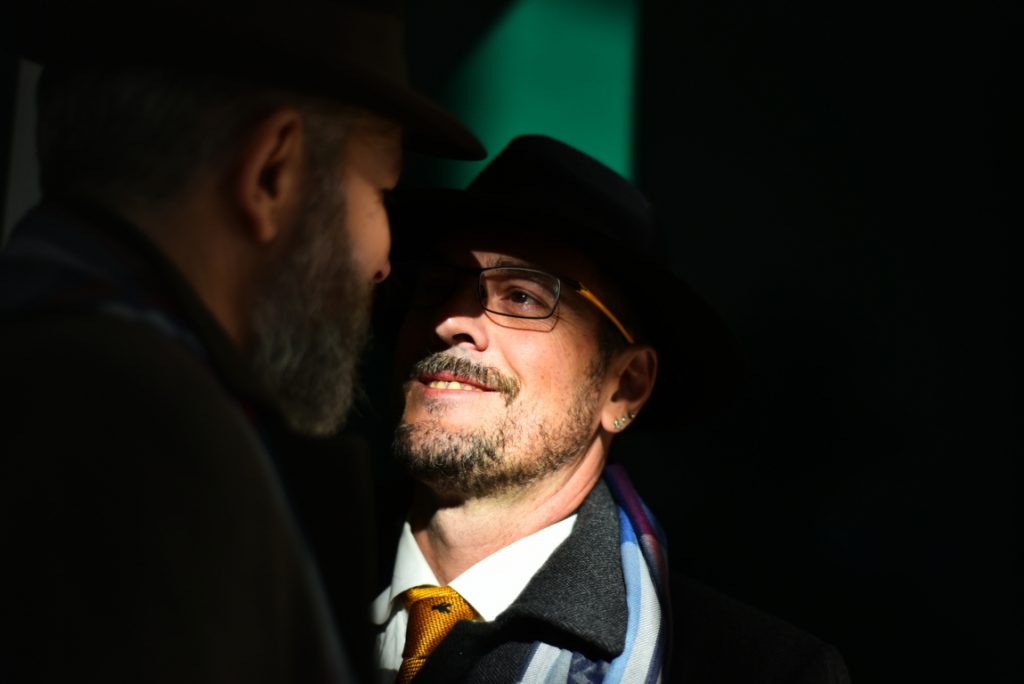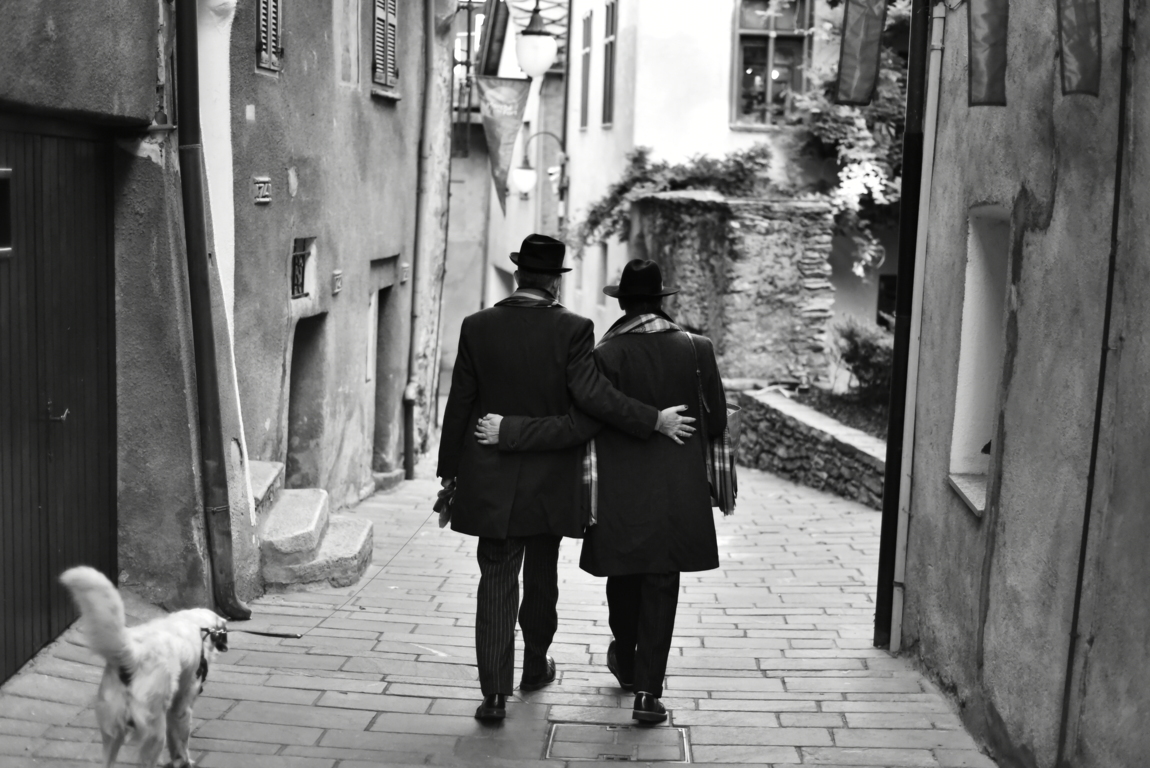 "I made a lot of proposals ( I looooooove wedding proposals!!!). But the
official one the night before the wedding we were with family and friends partying in the
hotel in Bard. I sent Alberto to the room with an excuse… when he went out onto the balcony, all our friends had formed the words "will you marry me?" and I sang for him. Everyone
cried a lot"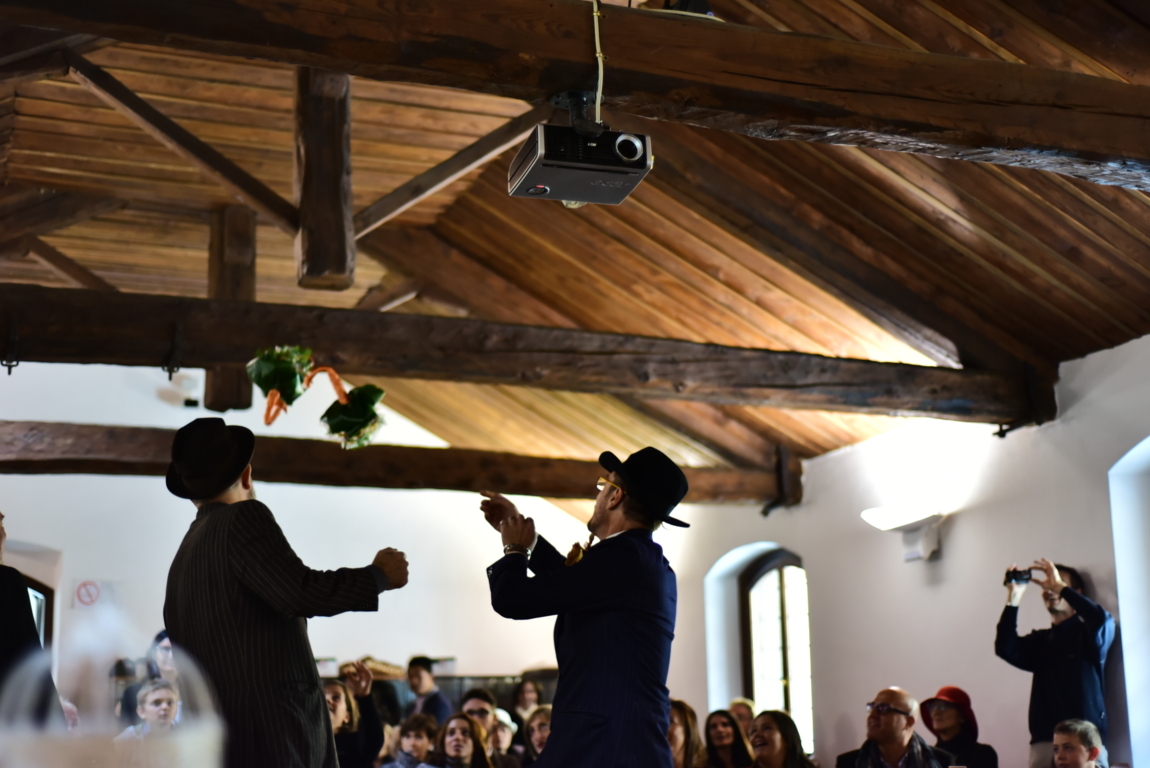 "We planned the wedding in three months. Location, catering, theme and invitation. We are
fast planners!"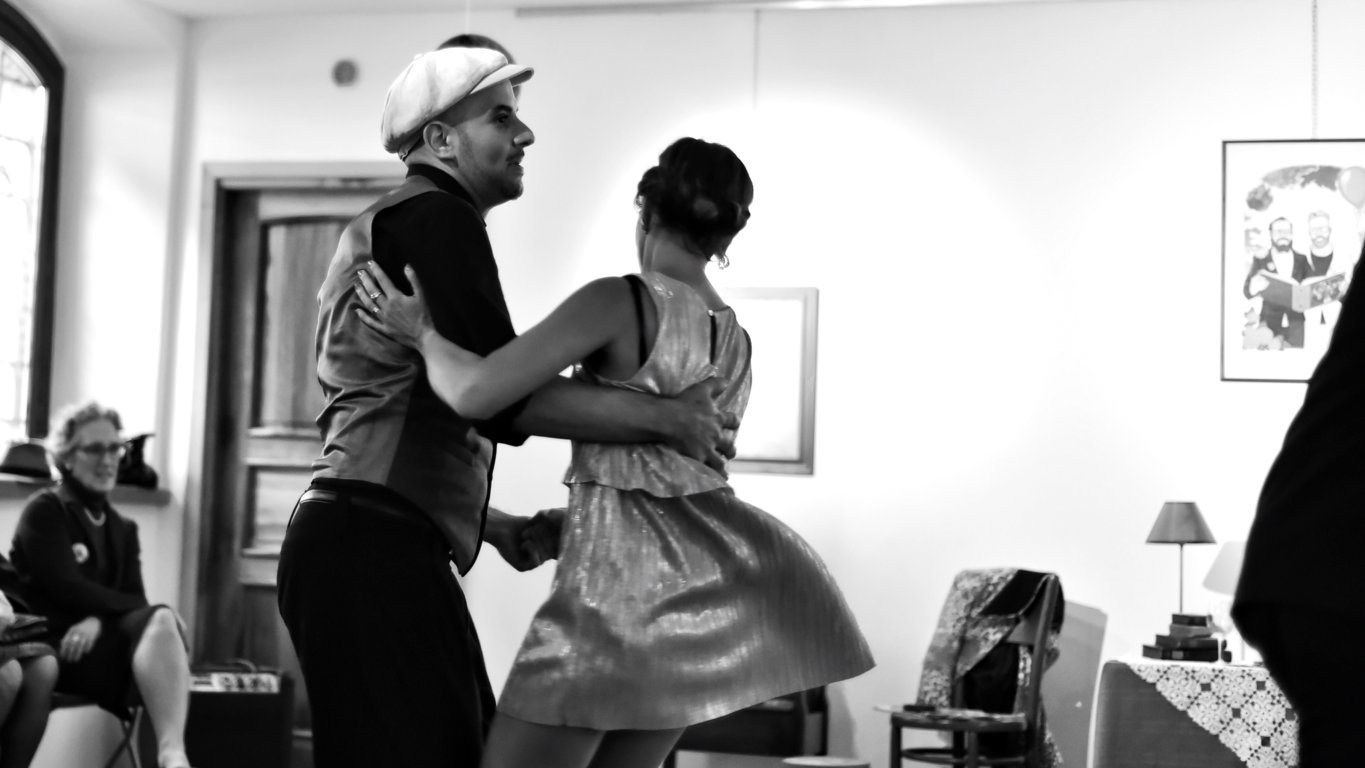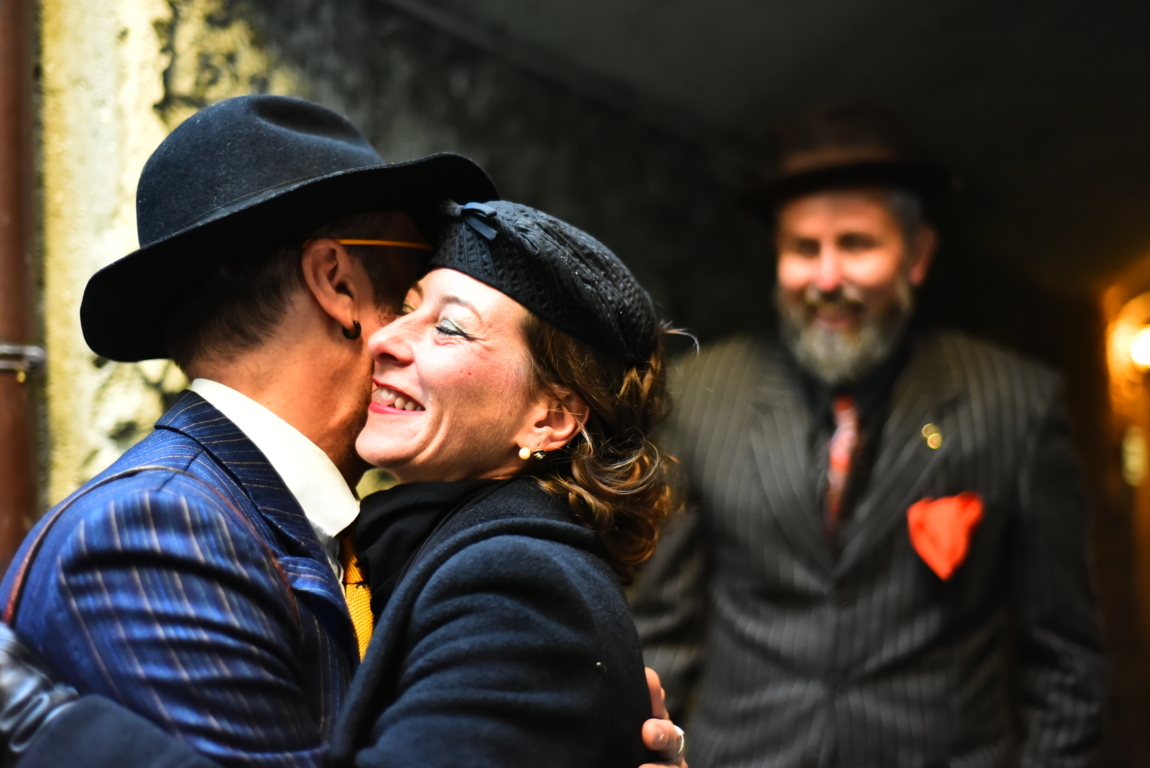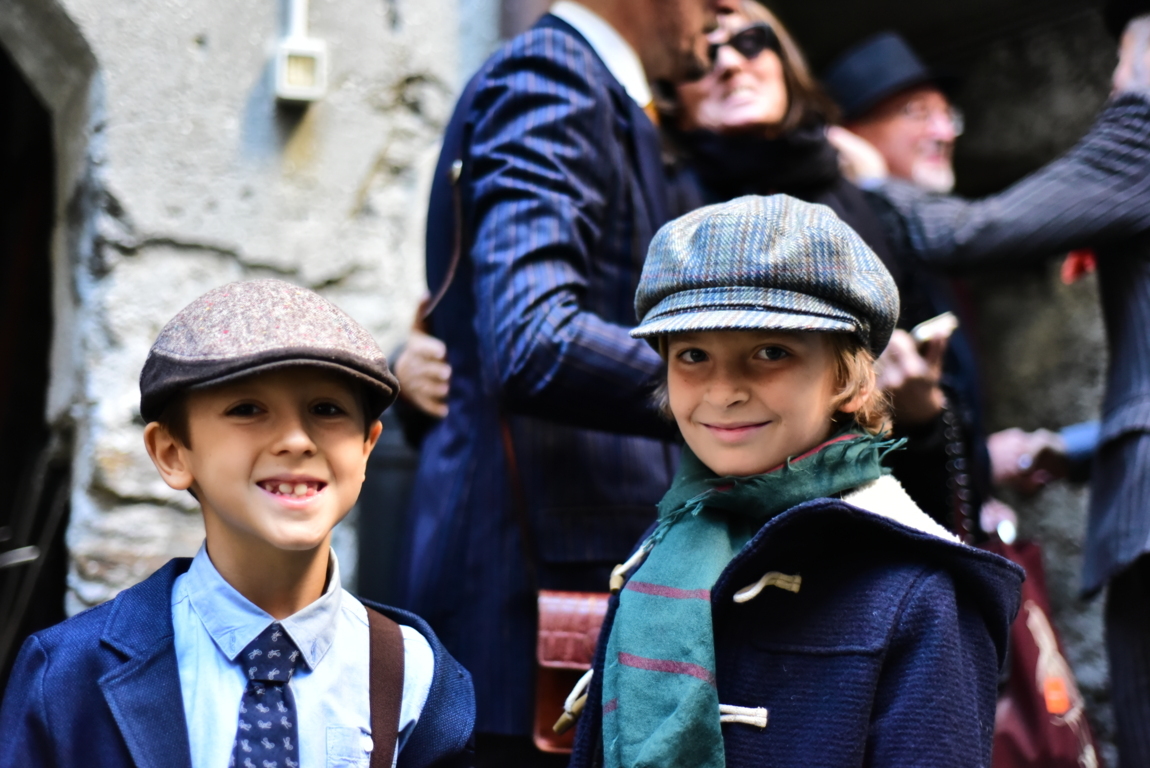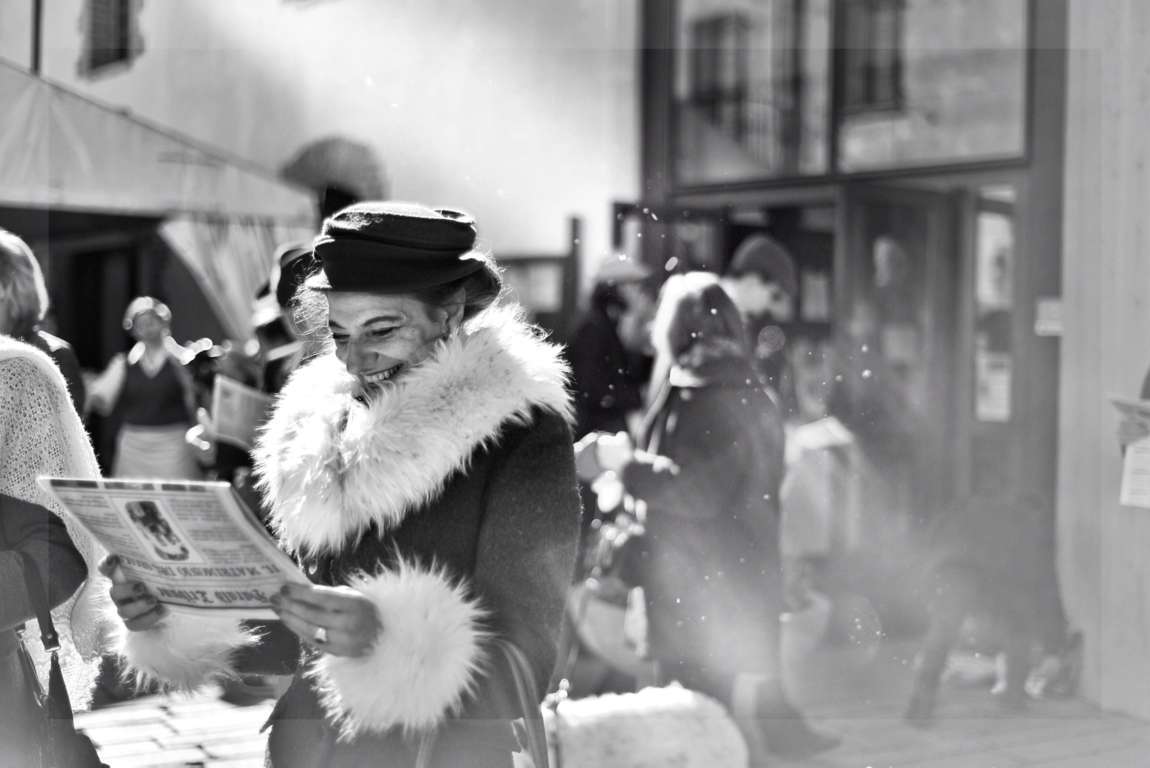 "We chose to have a late 1940's inspired wedding. The second world war
had just finished leaving hope and desire to enjoy life again but not forgetting the pain, loss
and sacrifices that were made. So it was our love story for a lot of reasons. And we chose
swing music and dancers for the same reason. We decided to marry in Bard because it's a village with a lot of history in my family and in our love story."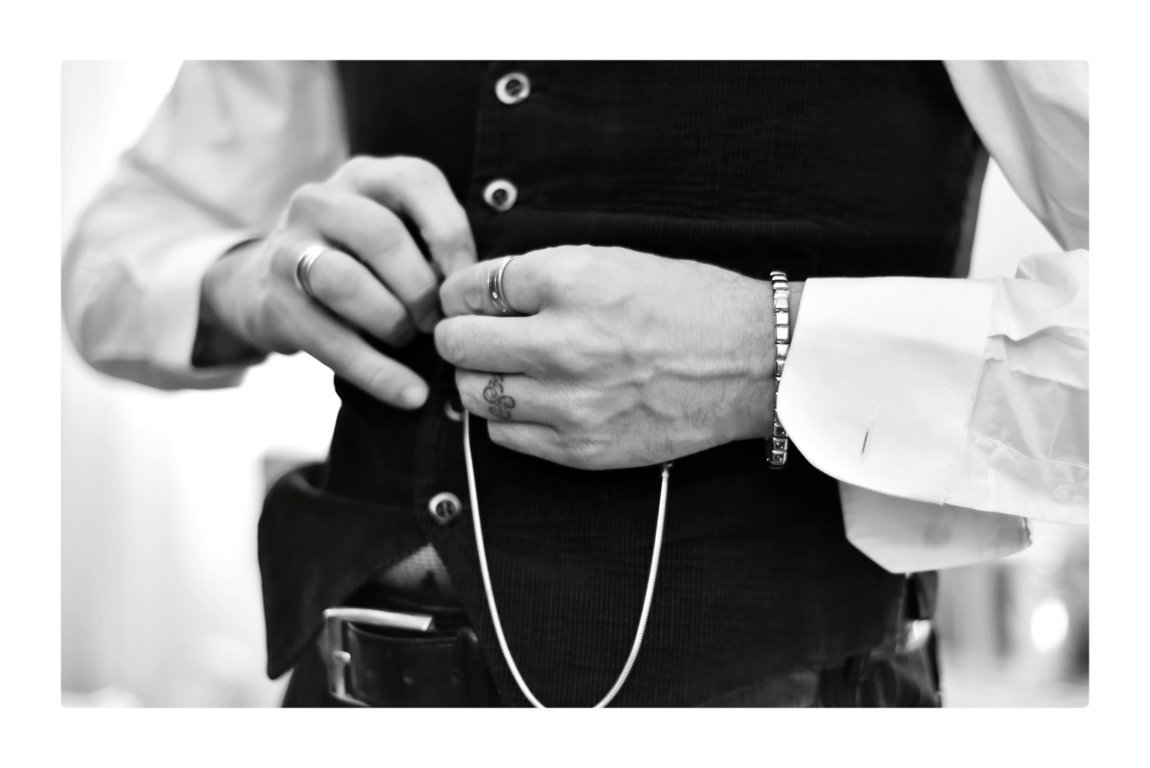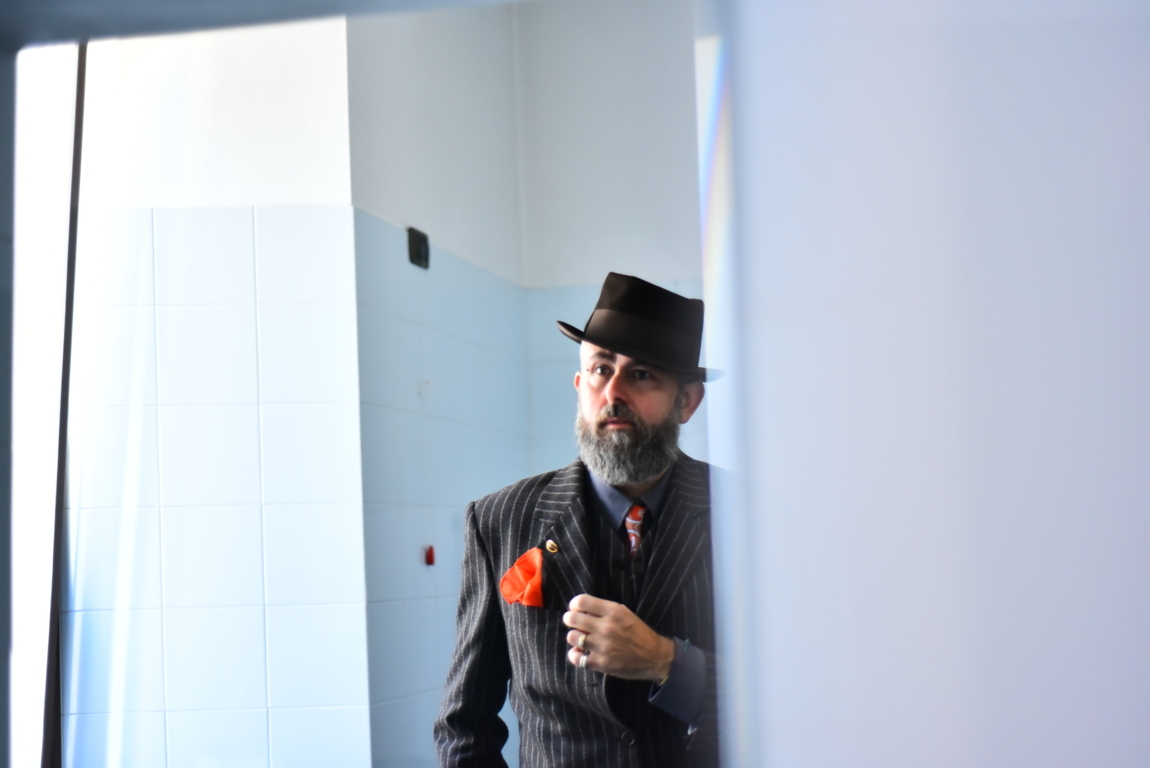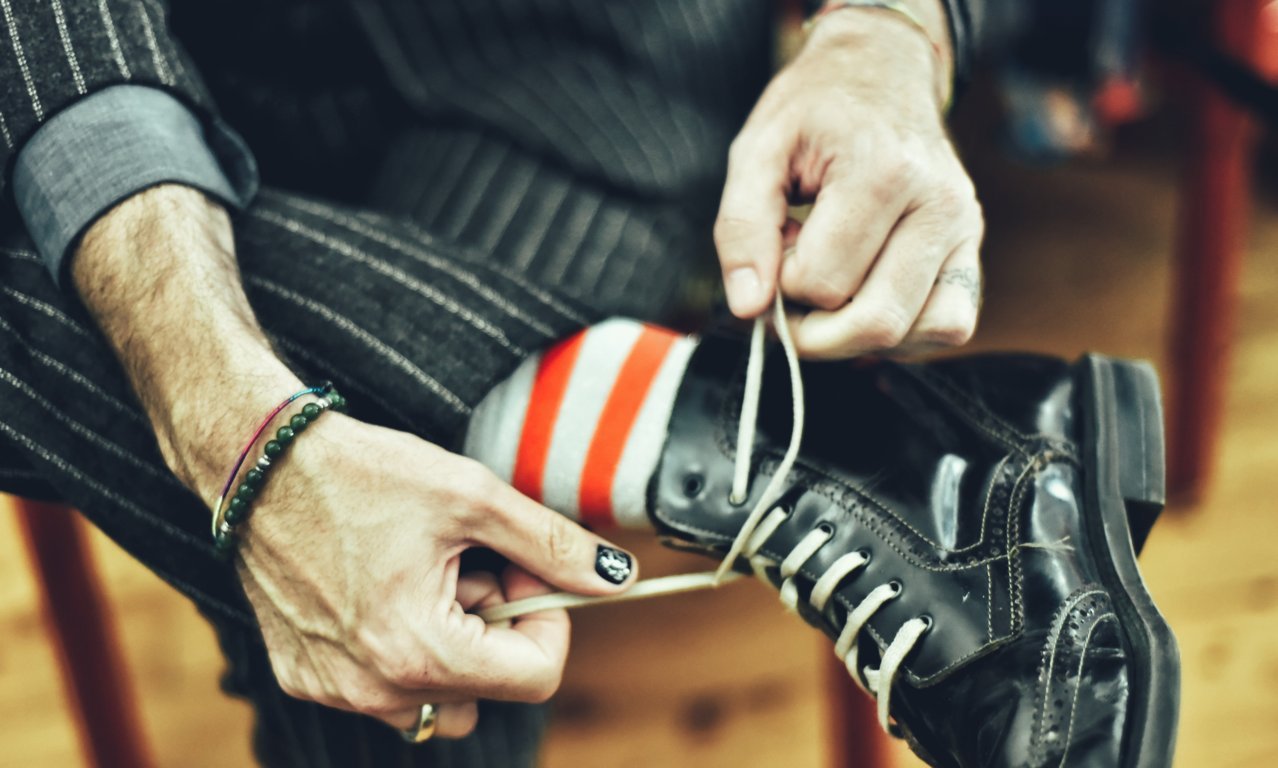 "Almost all the dresses were originally vintage, owned by the guests or rented.
Alberto chose a classic suit of elegance in the city in the 40's and I chose a suit more typical
of the village inhabitants, farmers that kept the good dress for the special occasions, then we
changed for the swinging dances. We had two Men of honour that are like sons to us Edoardo and Maarten and two Bridesmaids like sisters Anna and Flaviana"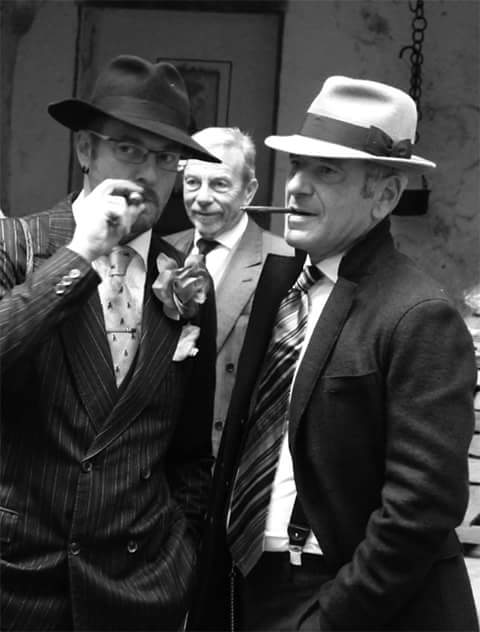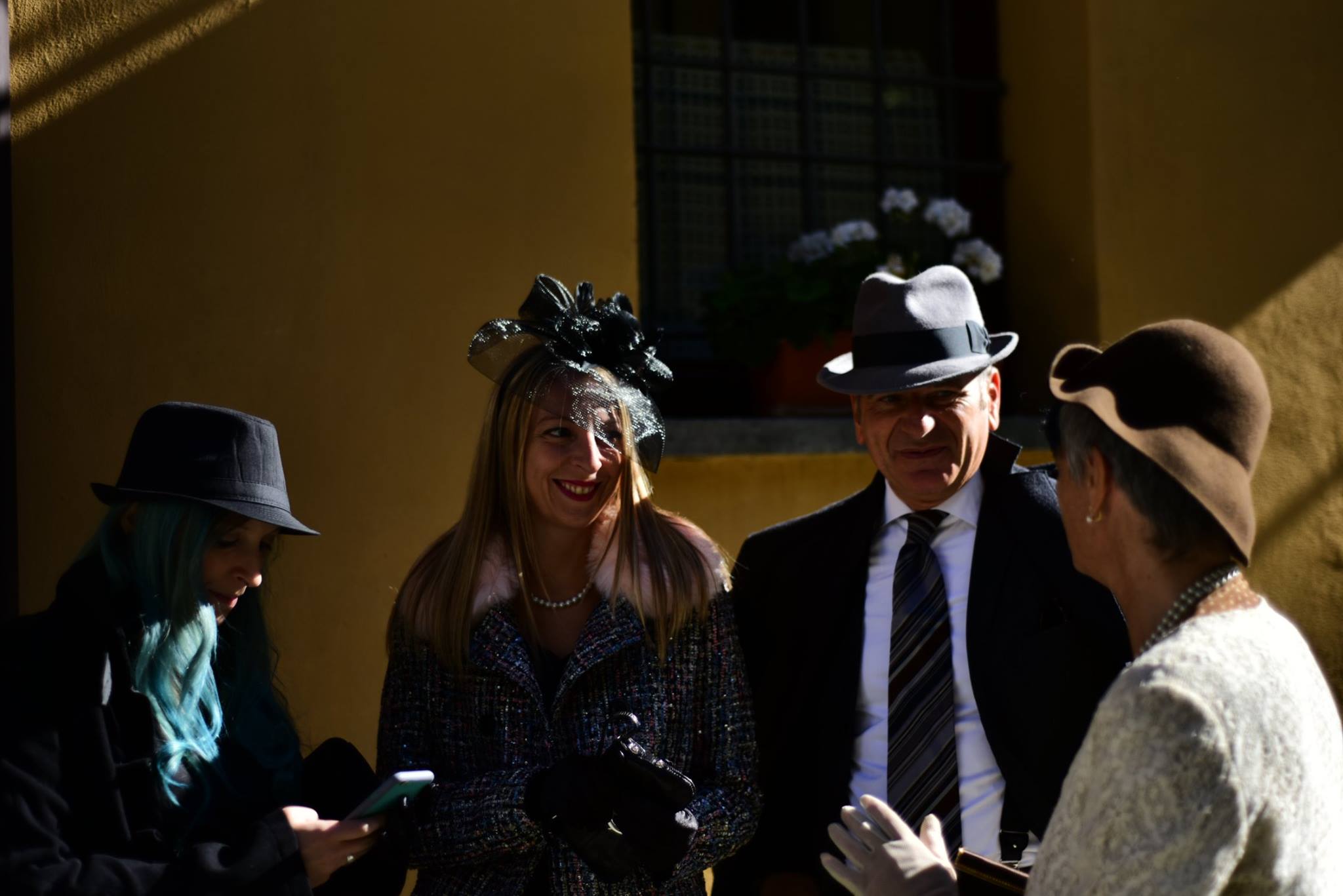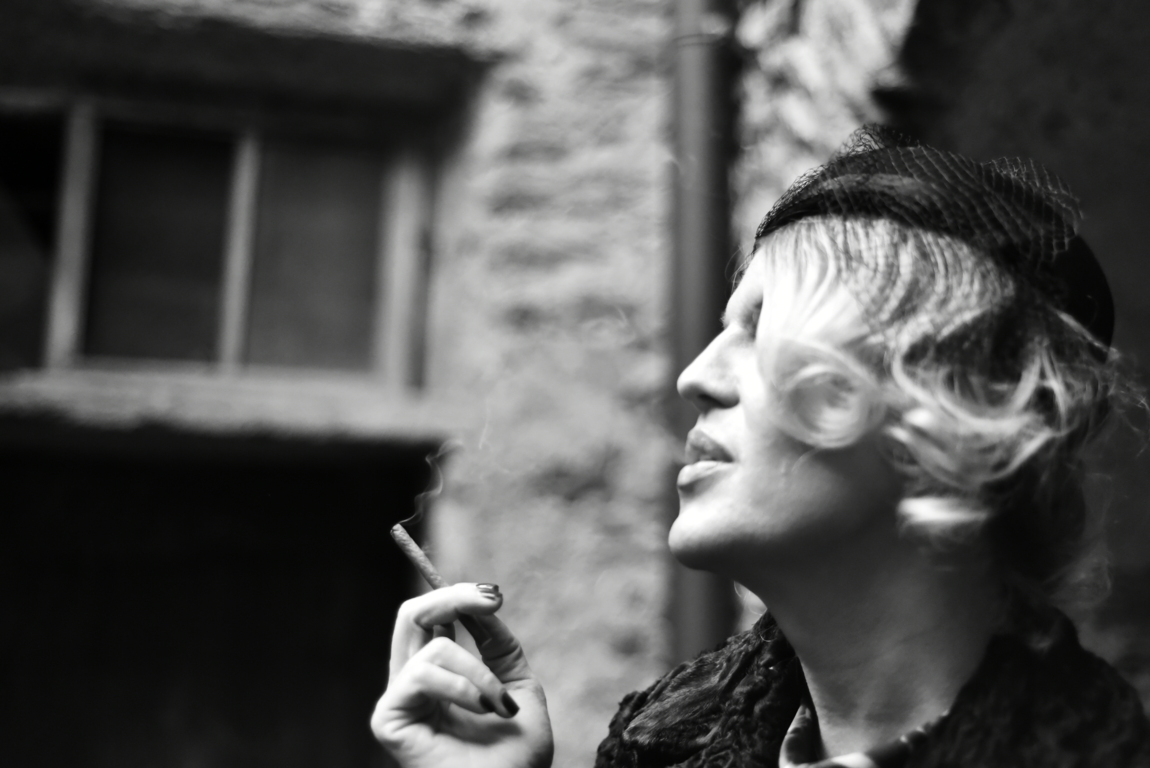 "The flowers were colourful but typical of the fall, with chestnut and pumpkins in the buffet. The bouquet was made of lollypops so the kids were happy (also for my inner child!) For the cake we chose LA TORTA NOVECENTO, a typical vintage cake of that era"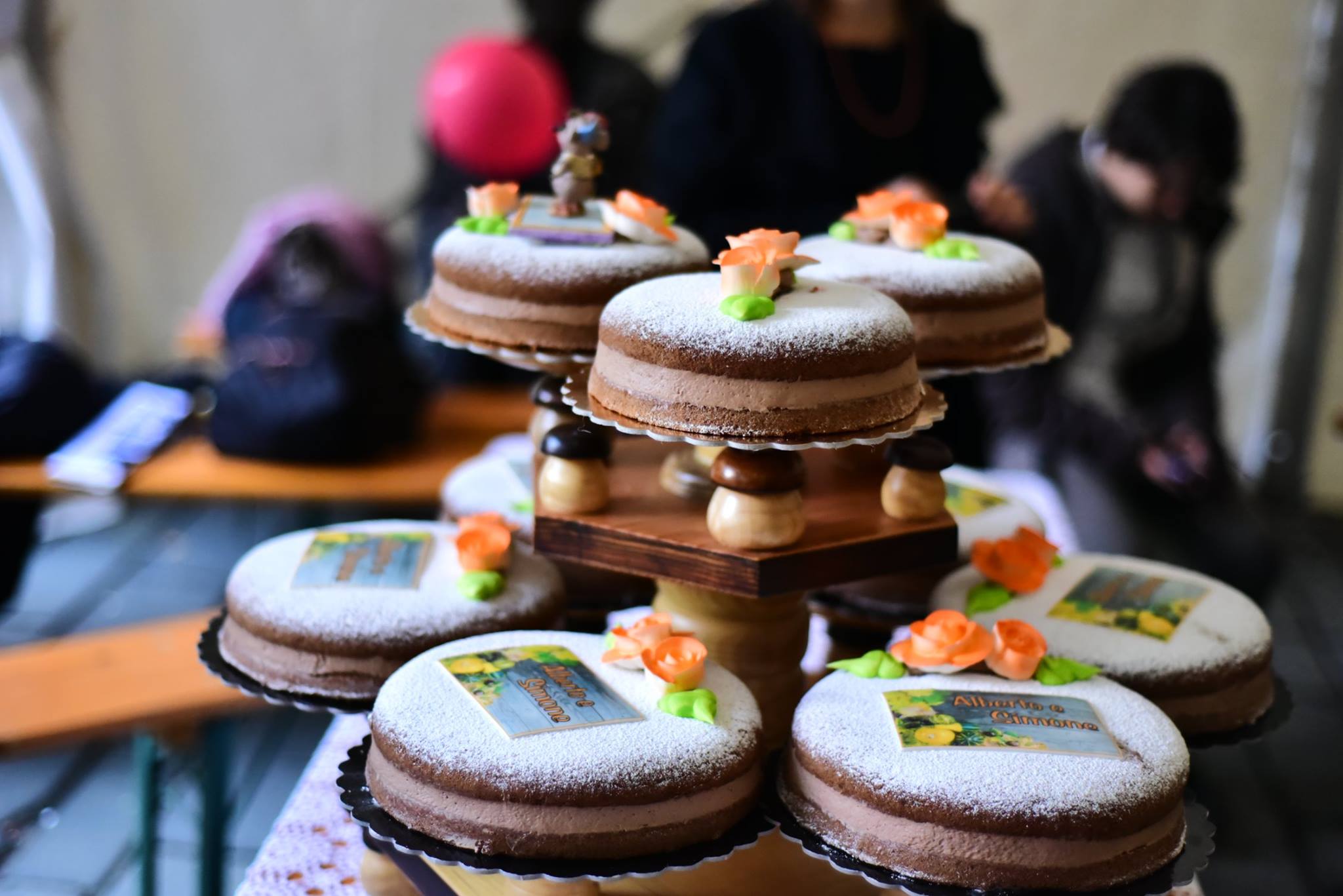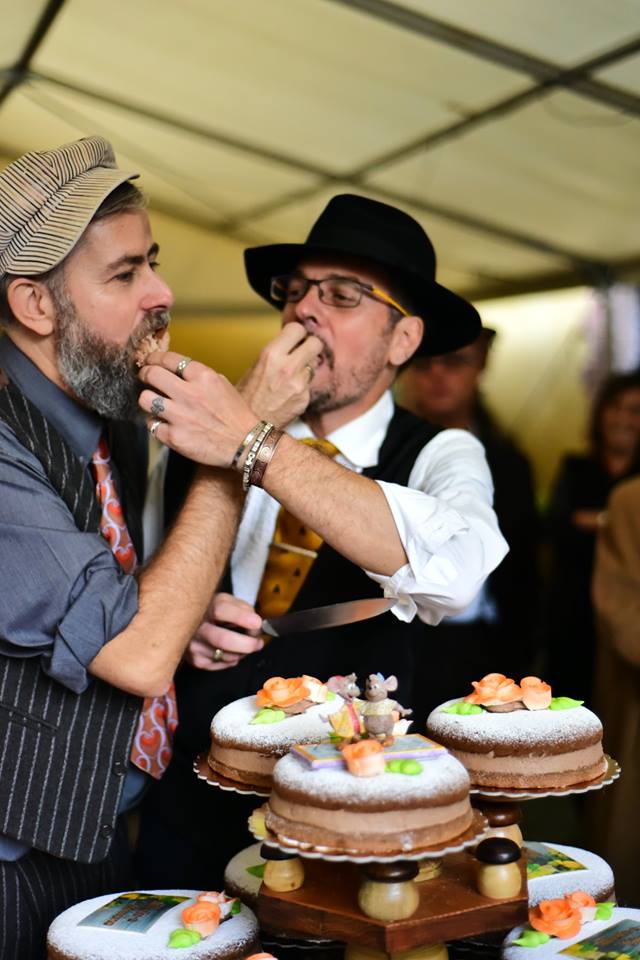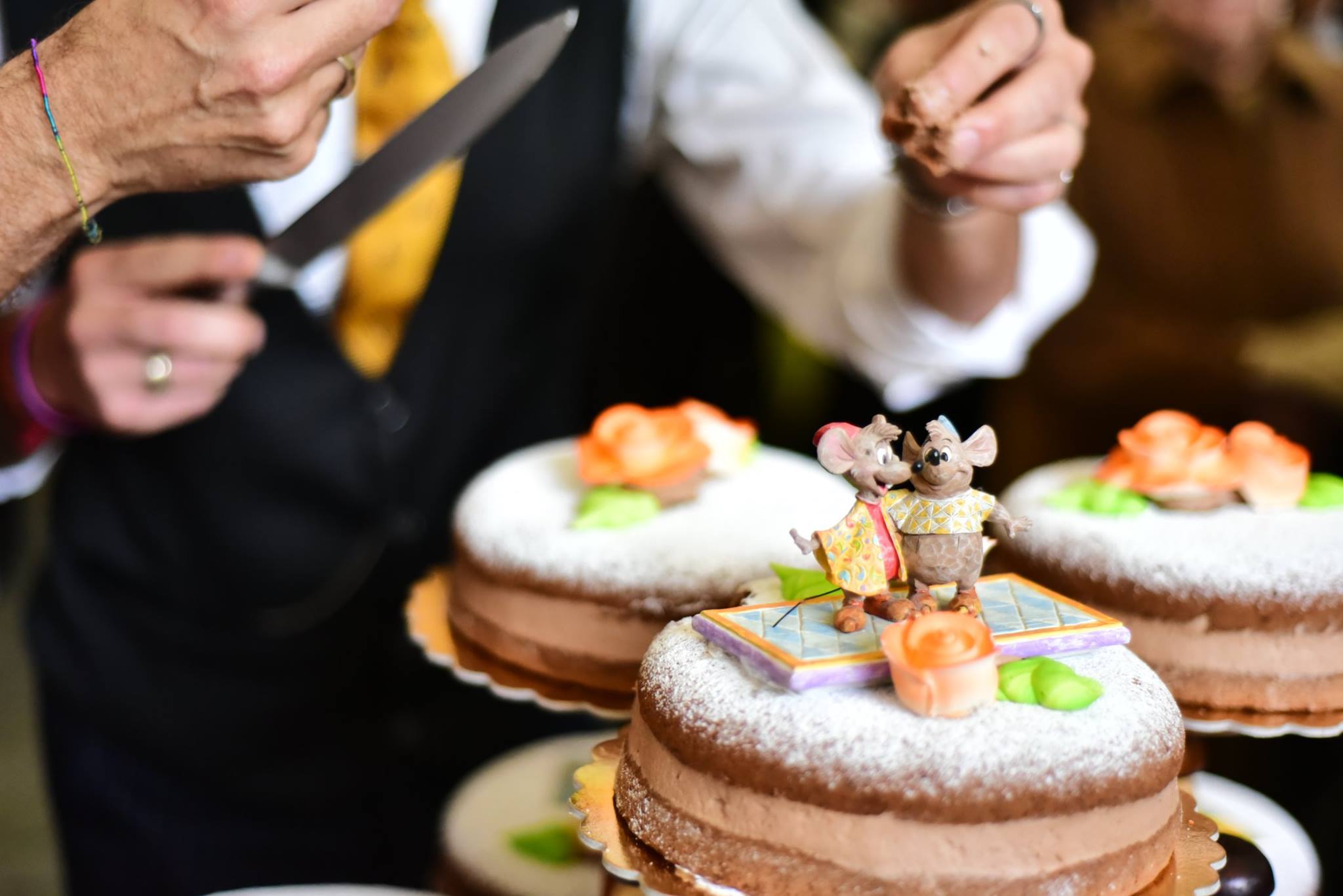 "The best part of the day was seeing how much love was flowing between us and all around
family and friends. Seeing happiness and tears mingled together was like drinking sundrops."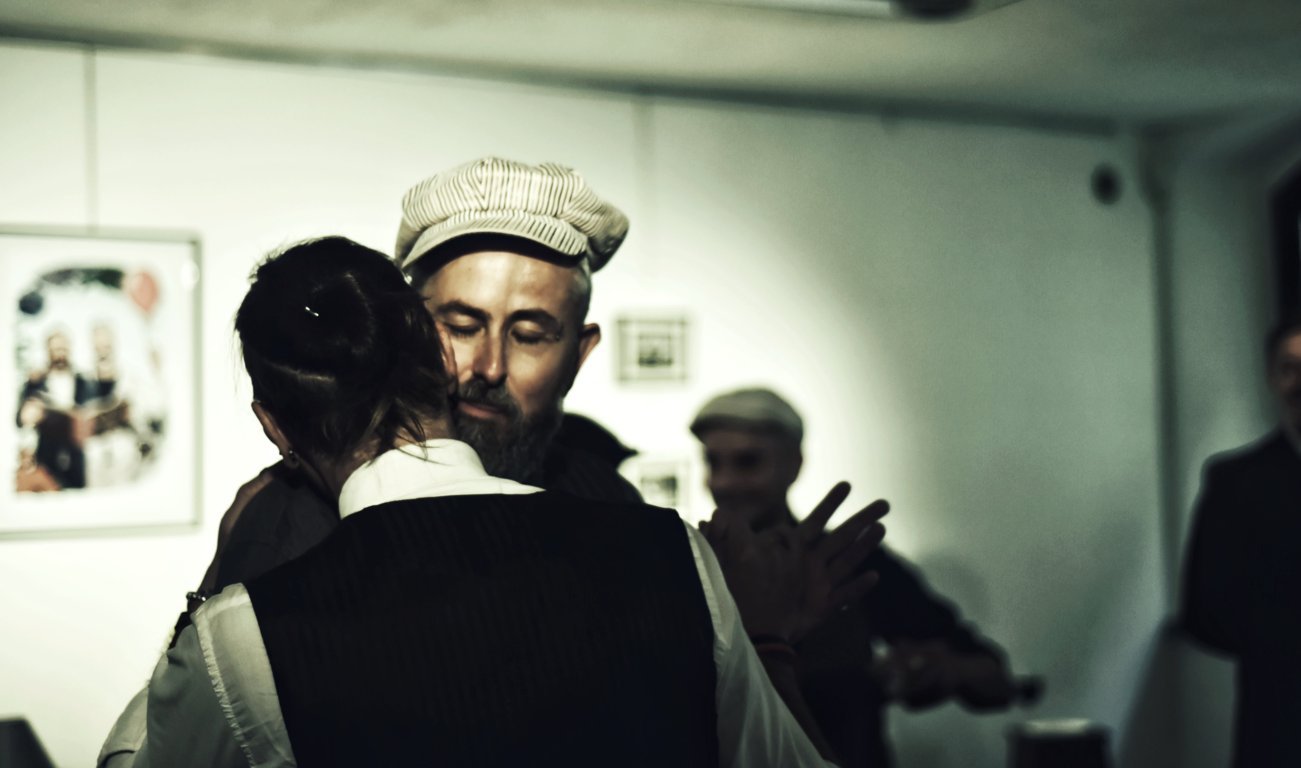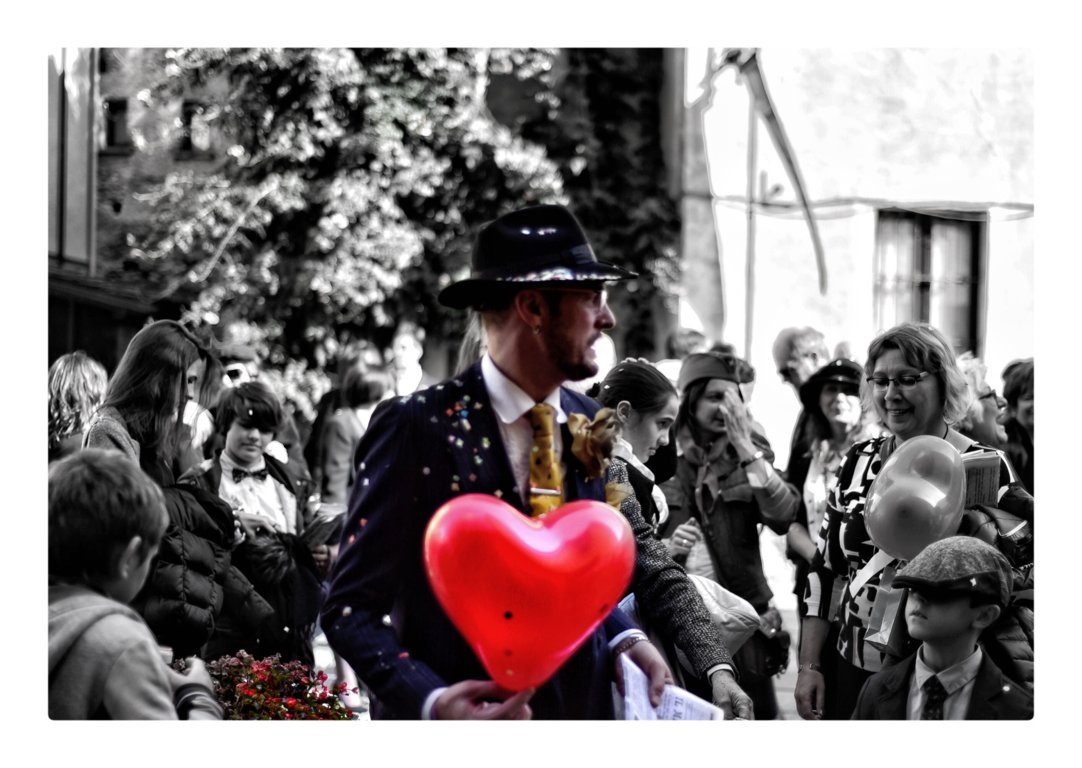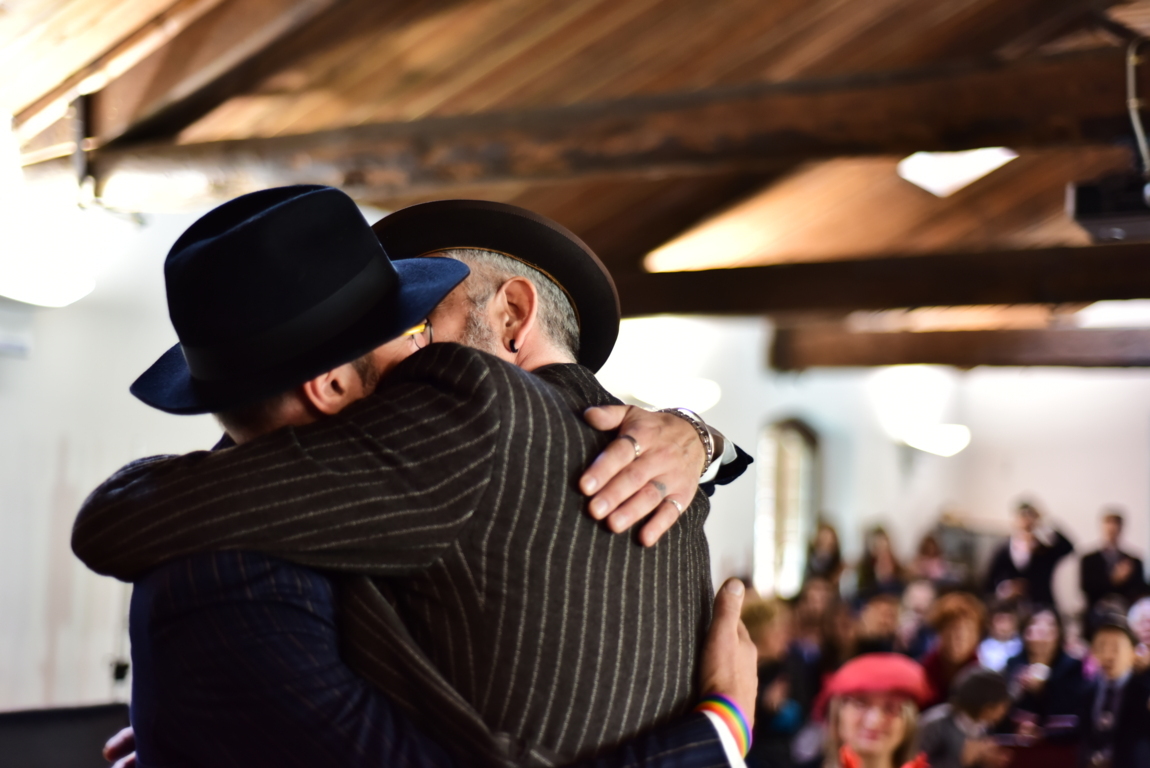 Simone also had some words of wisdom for other lovely couples due to tie the knot :
" Have fun, don't get stressed preparing the wedding. Feel connected to the theme, do
the right research but put yourself in anything. Make that day a sweet memory for you and
for the guests. Don't be perfect, be in LOVE!"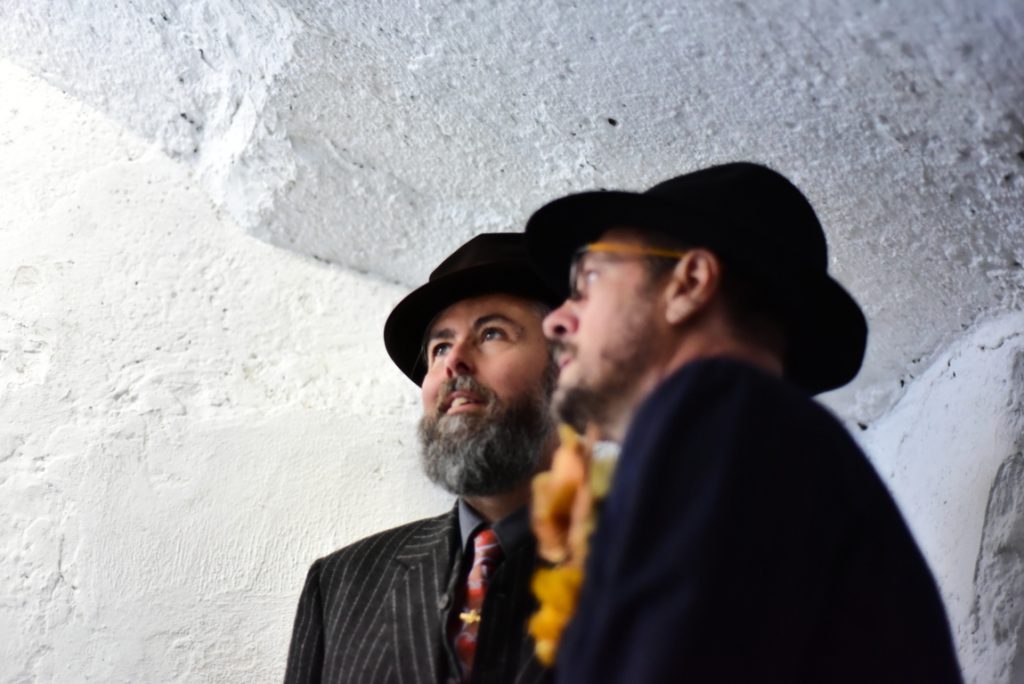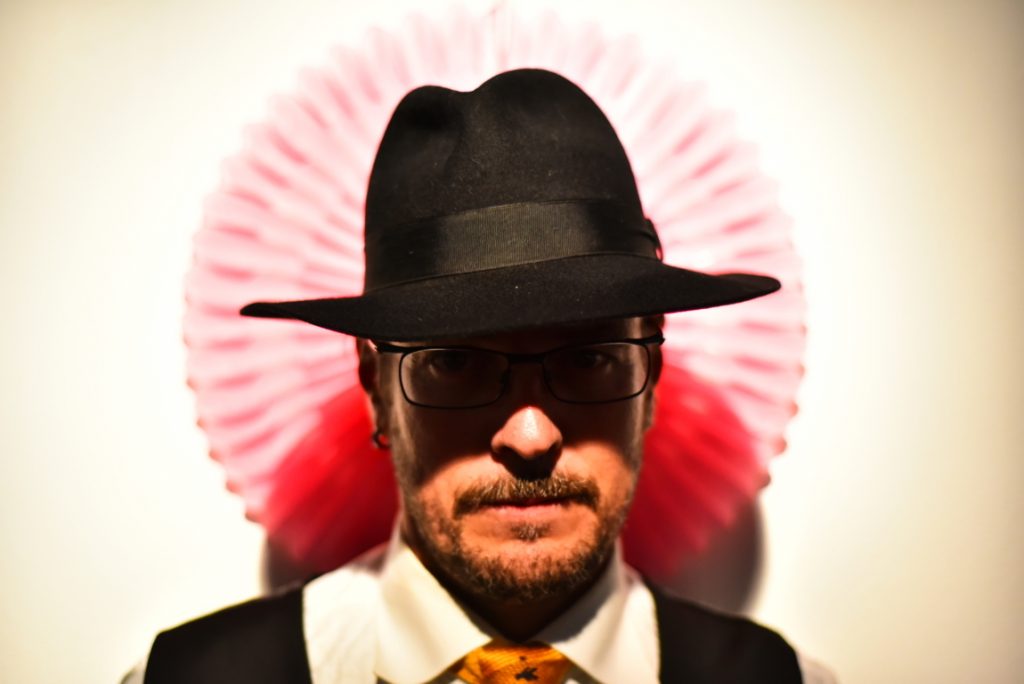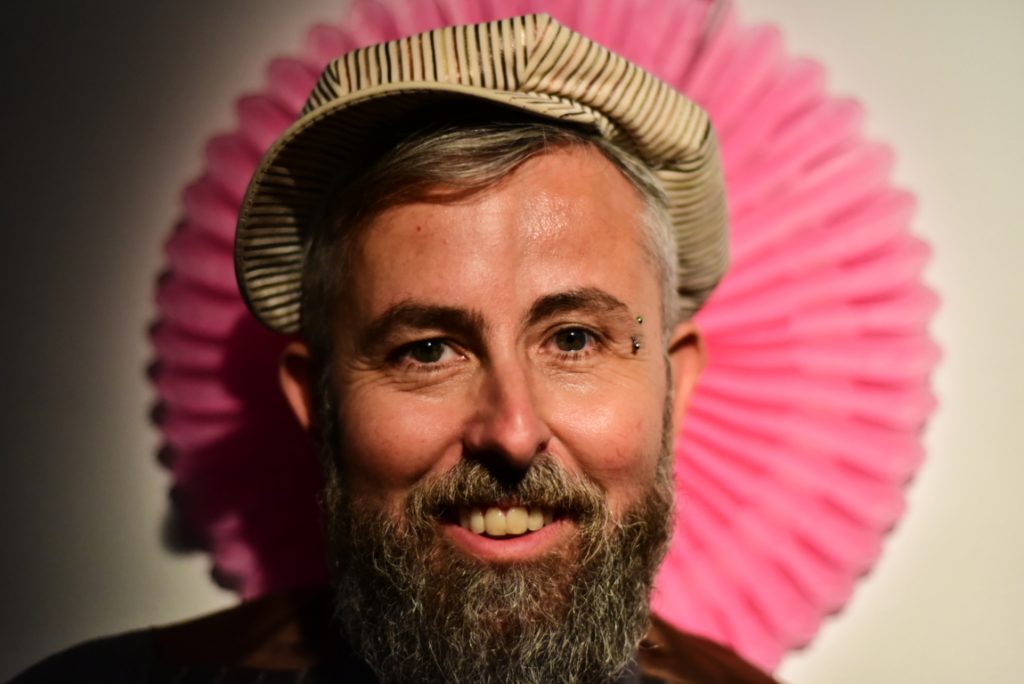 Suppliers:
Photographer: Emanuele Boffa
Dress, shoes, accessories: La Camelia collezioni -Vigevano
Bouquet and flowers: Attimi Floreali
Venue: Hotel Stendhal/Comune Bard
Catering and cake: Bar Ristorante Albergo Bordet
Swing music and dance: Swing in Genova
Design for the invitation card: Guido Fiato Art
Want more 1940's inspiration? Check out our 1940's tea party wedding