Today's real wedding is a beautiful one; it is also the wedding of one of our exhibitors, The Elephant's Journey who started their own satin flowers business journey after their big day. It is the wedding of Ana Filipa Cardoso & Daniel Vianna. Here Ana shares the wedding and how she fell in love with a piece of fabric which became her dress – it was unplanned but something she speaks passionately about.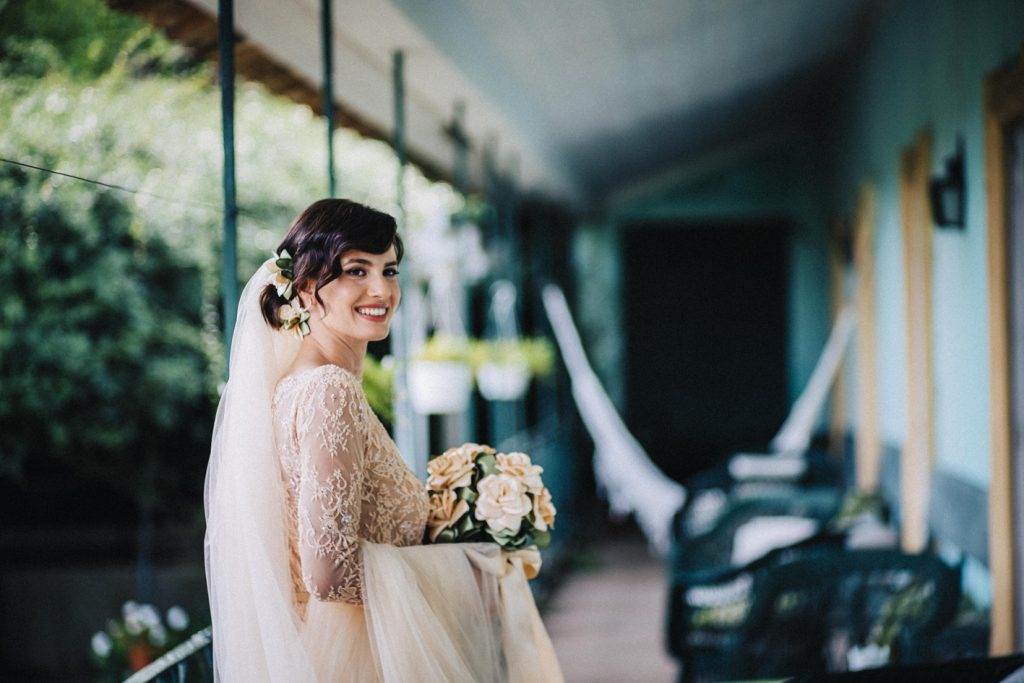 They met during college in Oporto – Portugal – where they are from. They live and work in London and we got married in Guimarães in the North of Portugal.
"I wanted a wedding with influences of the 20's and 30's with a romantic and magic feeling. For that we chose a magical wedding set in the woods near Guimarães, Parque da Penha, Portugal. The light that veiled the surrounding woods amazed all my guests."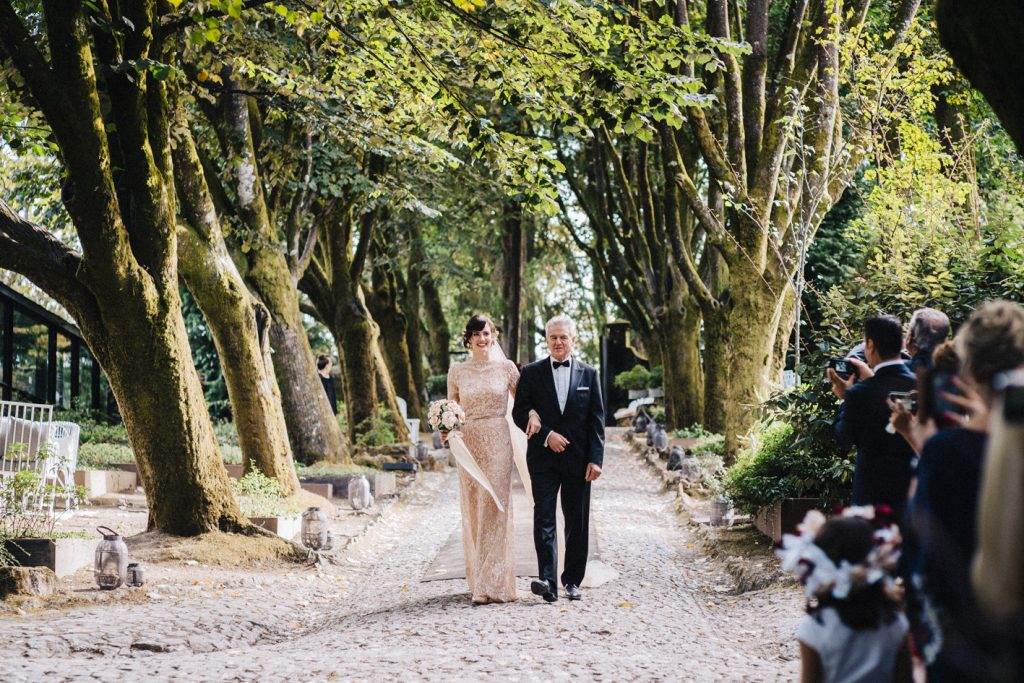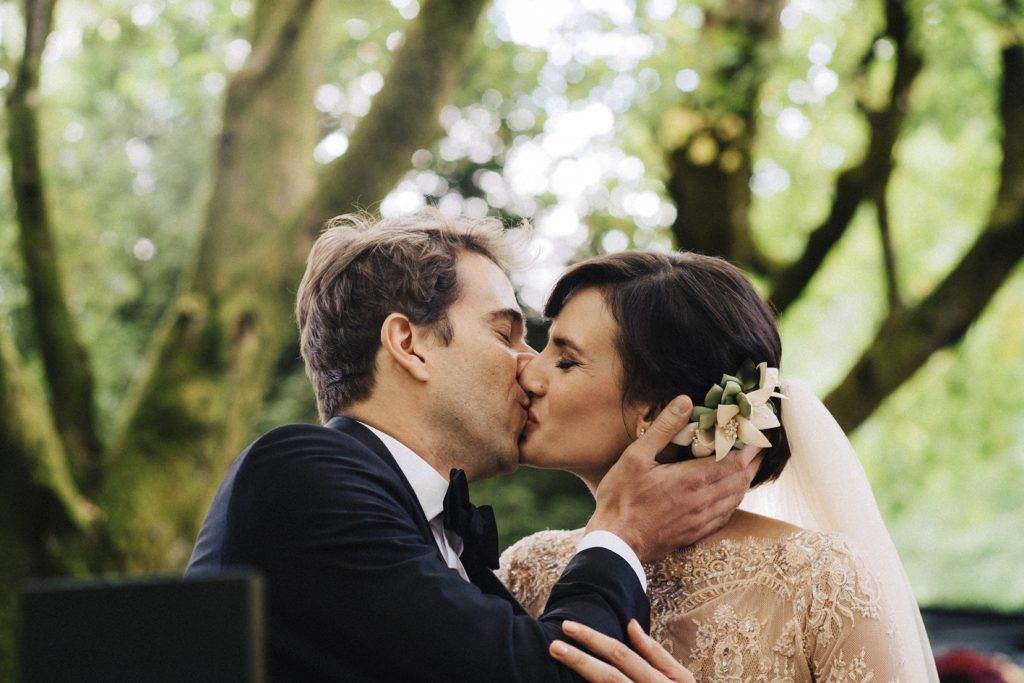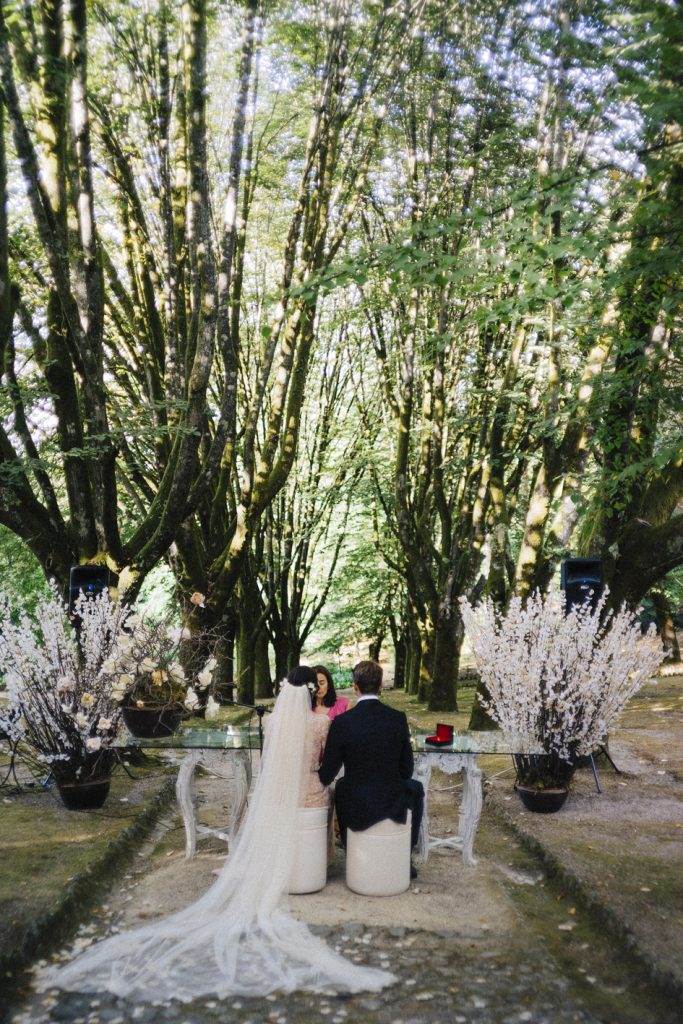 "The wedding dress choice was a bit unplanned. I knew that I wanted something with lace, with a vintage touch and I was sure that I was going to buy a ready-to-wear dress. But, by chance, one day I entered a fine fabric store and I absolutely fell in love with a piece of embroidered lace fabric that would later be my wedding dress. The piece of fabric was pale pink but I always thought I was going to get married wearing a white dress. I decided to get married wearing a pale pink embroidered lace dress,; it was love at first sight and I just couldn't let it go!"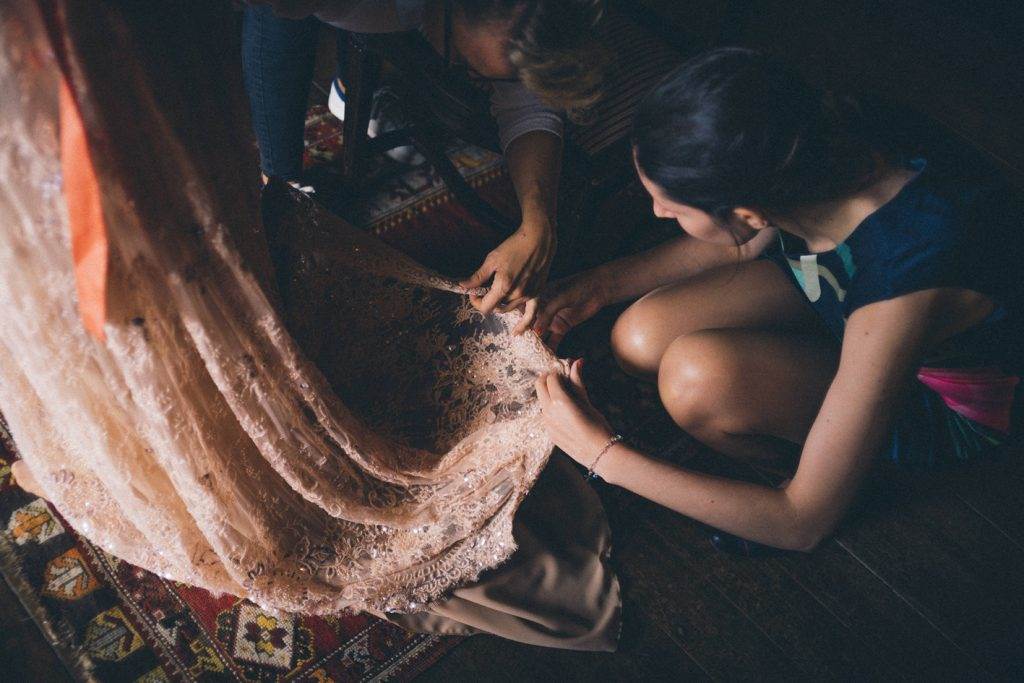 "Even if my sister was very shocked that I wasn't get married in white. My piece of advice is that when planning a wedding you should be driven by emotions and not by protocol or established rules. That can be very difficult as you will feel a lot of pressure from family during the wedding planning but also during the big day. You have to think that you should do as you wish and that is you who you have to please."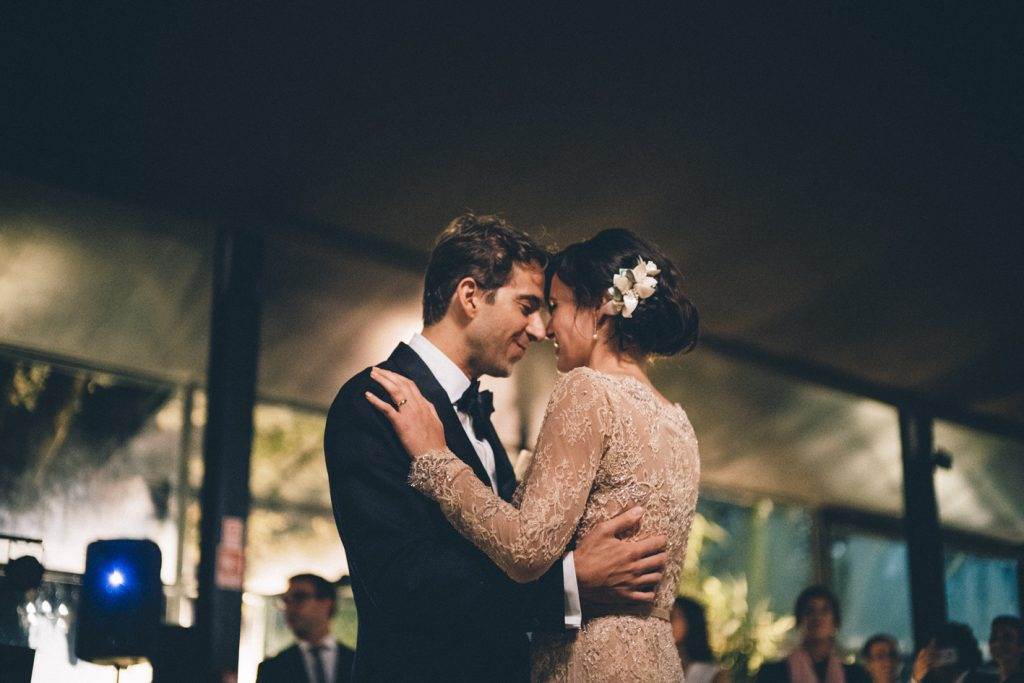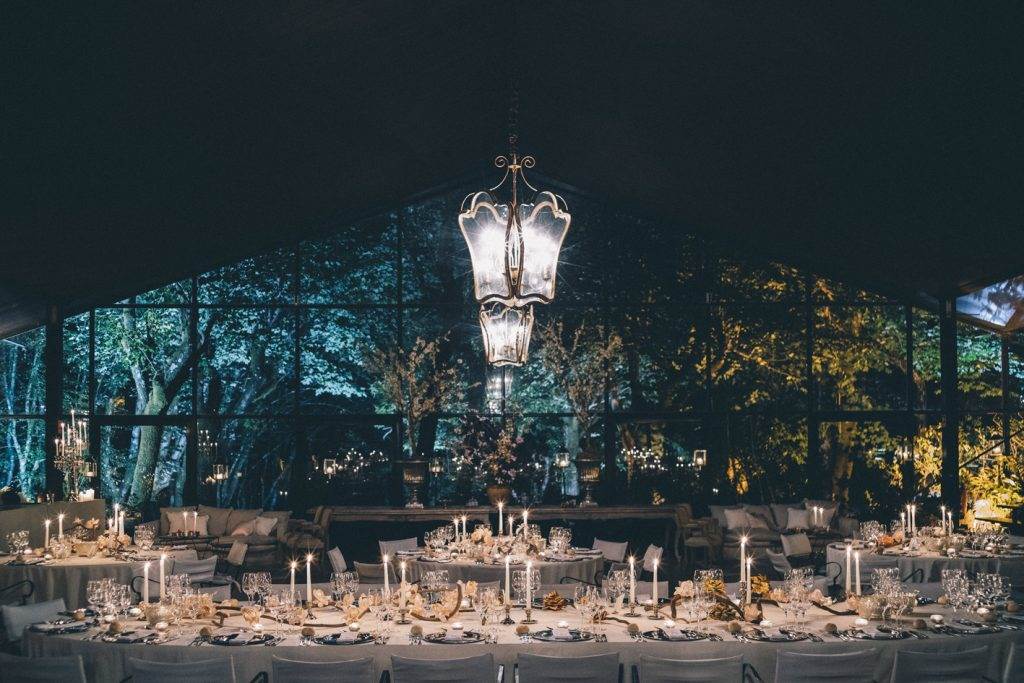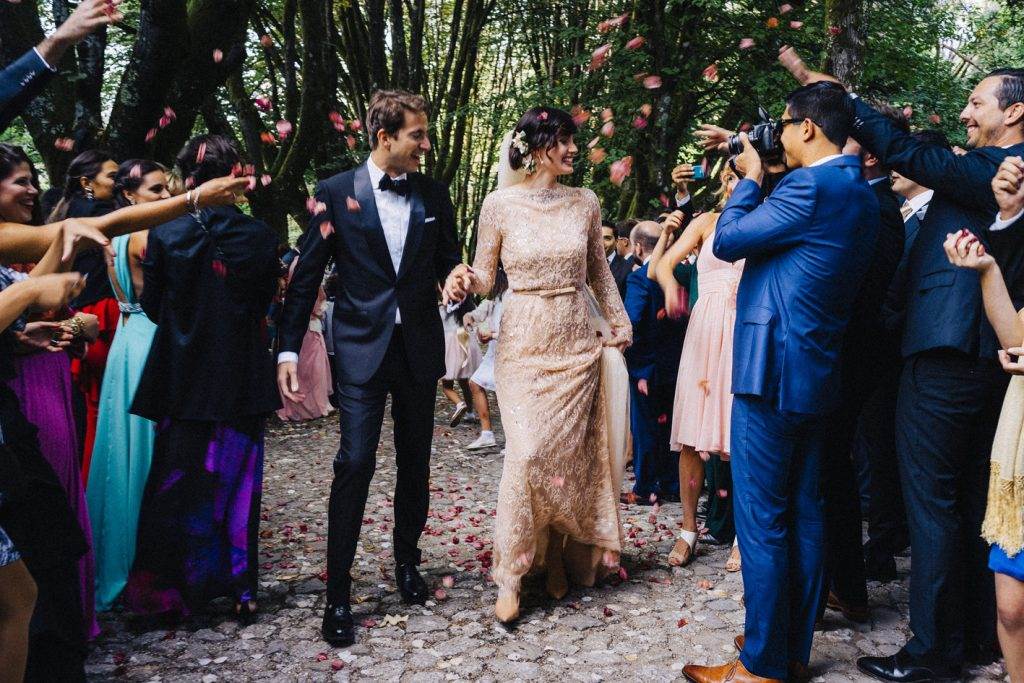 "There was another unexpected surprise when I was planning my wedding. I've always been an artistic soul and I wanted to do something different in my wedding. I came up with the idea of doing, by myself, my hair flowers, bouquet and cake flowers. The results were so beautiful that my friends suggested that I should start a craft business. So I created The Elephant's Journey – an atelier for satin flowers. Nowadays, I create satin flowers headpieces, bouquets , sash belts and cake toppers for brides . I enjoy all the creative process around it and also the exchange of ideas with brides about the customization of their flowers."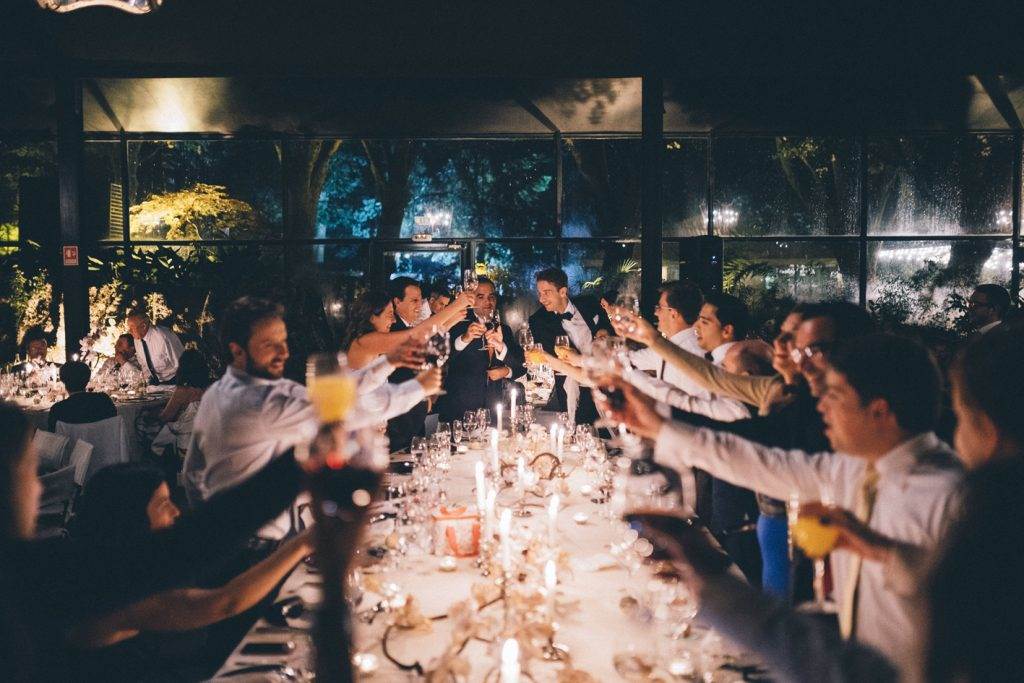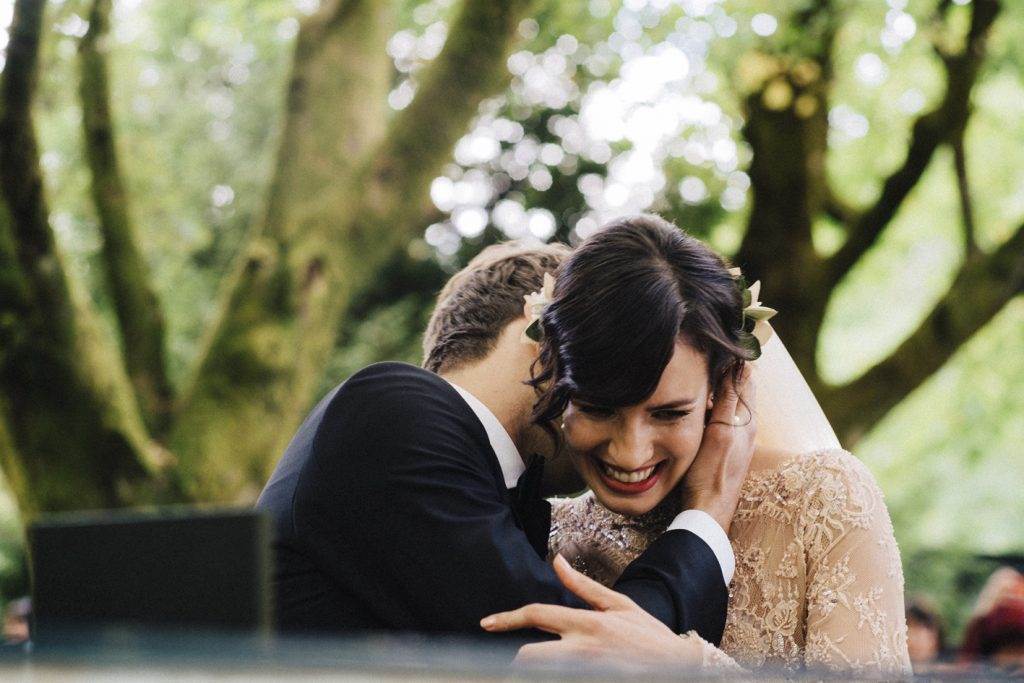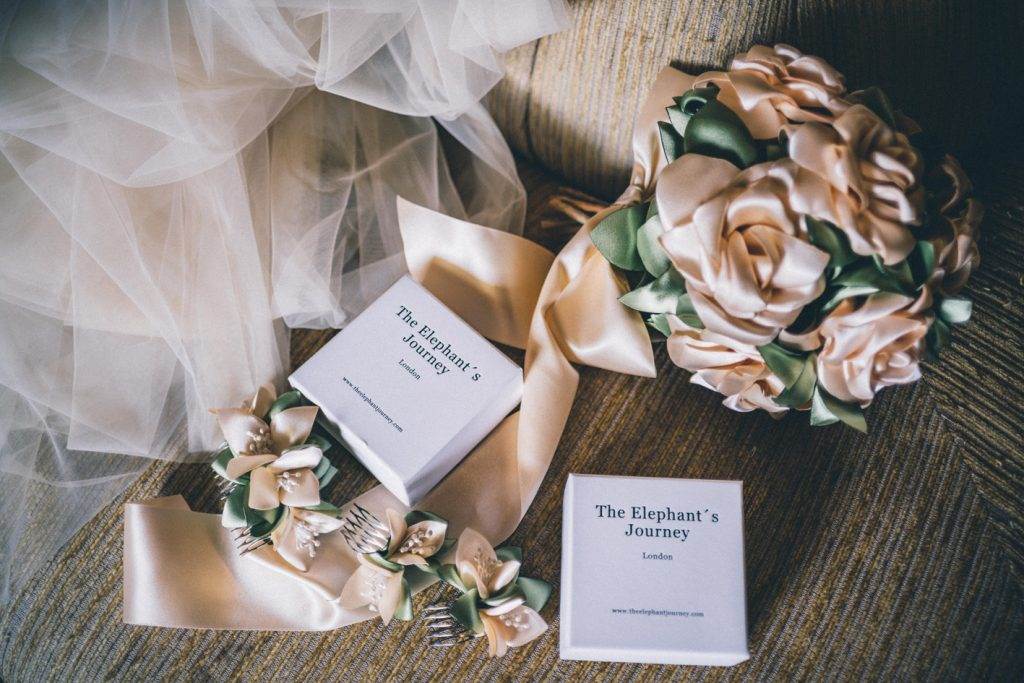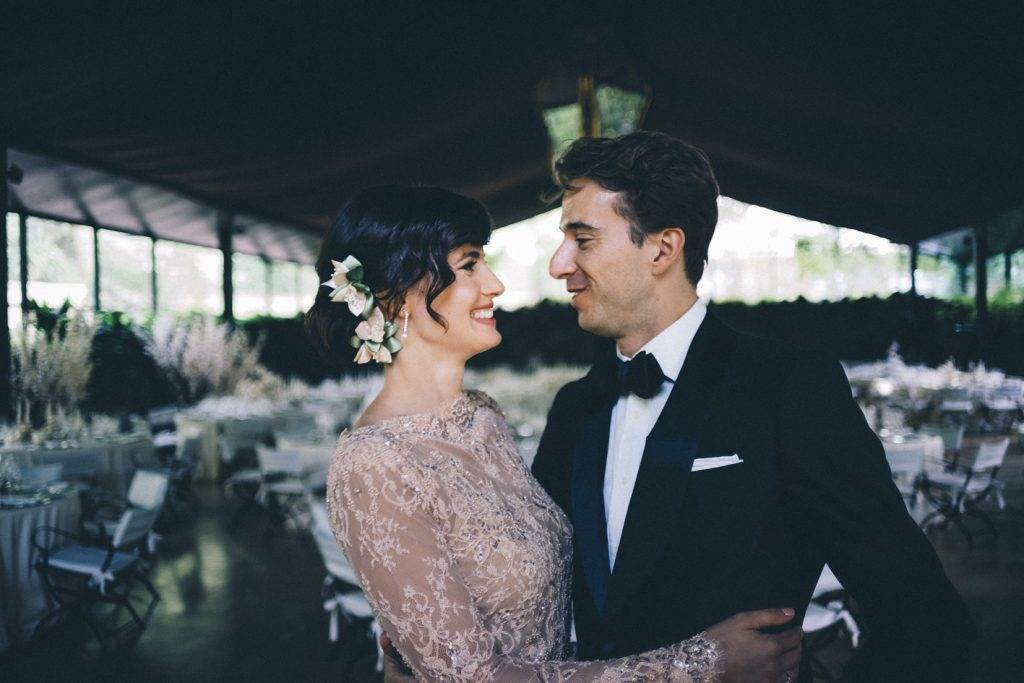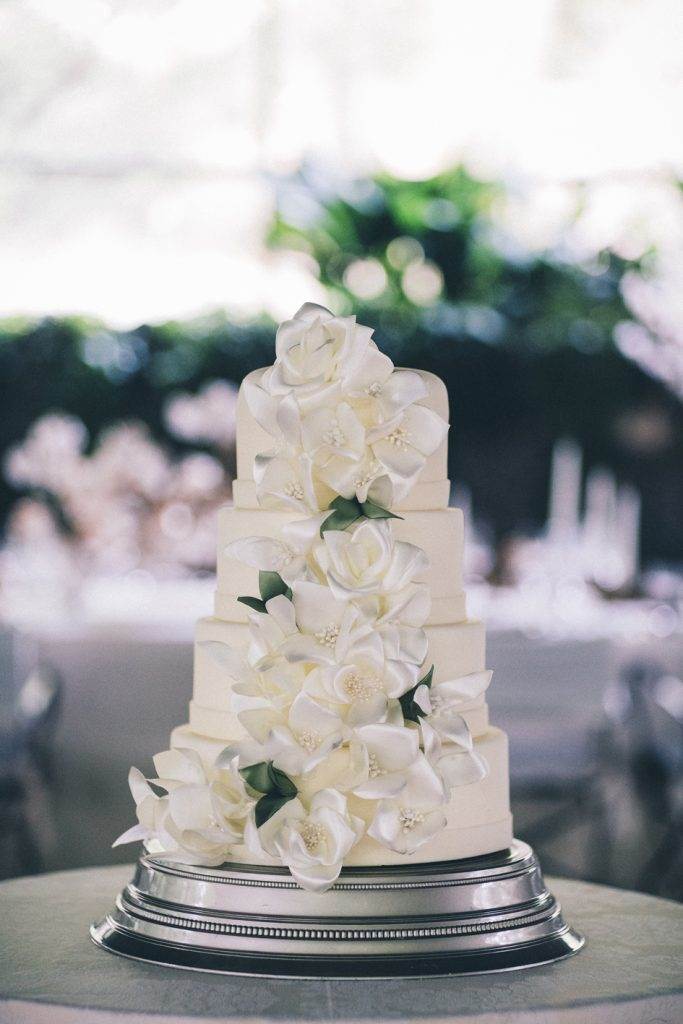 I am sure you will agree she looked beautiful and those satin flowers are simply stunning!
CREDITS:
Dress : https://www.facebook.com/Avenida7TecidosAltaCostura/
Shoes : https://www.michaelkors.co.uk/
Hair Accessories : https://www.facebook.com/theelephantjourney/
Bouquet : https://www.facebook.com/theelephantjourney/
Earrings and wedding bands : monseo.com
Make up : https://www.facebook.com/helenaalmeidamakeup
Hair : https://www.facebook.com/Rui-Rocha-Hair-stylist-948301985231180/
Grooms suit : https://www.masonandsons.com/
Venue : https://www.facebook.com/Parque-da-Penha-202890675736/
Photographer : http://www.joaomedeirospamelaleite.com/