Planning a wedding is known to be one of the most stressful times of a person's life, along with moving house and school exams. And yet, it should be the best day of your life. So, how can you keep your anxieties at bay and make sure you actually enjoy the process without affecting your mental health?
One of the first things to bear in mind is that it is your and your partner's day, and you should be able to celebrate it however you wish. Family and friends will all have their own opinions and may try to butt in on your plans, which is great if you are all on the same wavelength, as having the extra help is invaluable. But, if their thinking is at odds with yours, then you may feel under pressure to go along with what they are suggesting, rather than your own vision for your day.
There are ways and means of letting people down gently and explaining how you see your wedding day panning out, and the earlier you do this the better, to shut down any negativity among the wedding party and ensure it is as harmonious as it possibly can be.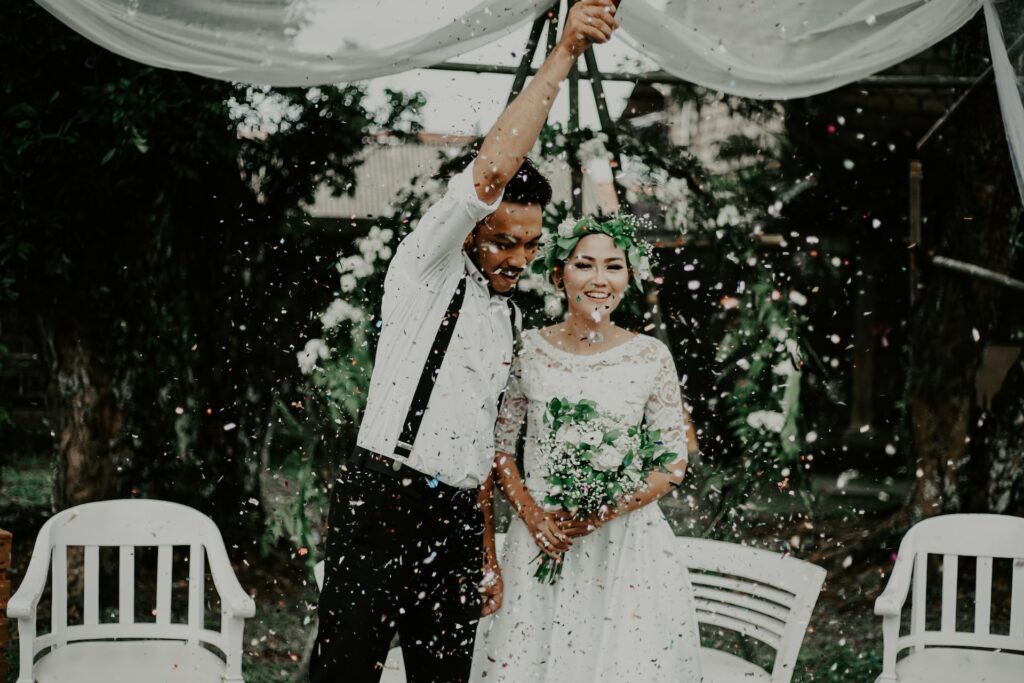 Be organised
If you aren't a naturally organised person, then planning anything could cause you to feel stressed or anxious. The heightened emotions in wanting to create your own perfect day will likely add to this. However, there are ways to combat this. Create a timeline of what you want to have achieved or sorted by certain dates, based on priority and availability.
Booking a venue early is paramount, so that you know where you are going to get married and/or hold your reception, and on what day. This will then also provide you with a deadline, or a goal to work towards if you prefer.
Once you have established this, you will know how many people you can invite – based on capacity – and can start devising a guest list. You can also think about how you are going to decorate the venue, whether you are going to have a theme, and the sort of catering you might choose. You may need to apply for an events licence for your wedding, so get that sorted at this stage too, if you do. Depending on the lead-in times before your big day, you can leave things like flowers, cake and even your wedding dress and suit until further down the line.
It is all about determining the order that things need to be done and working to a plan. Once you get that sorted, everything starts to feel a lot more manageable.
Professional help
It can be a stressful time planning a wedding and if you are someone who often tackles feelings of anxiety and stress, this can be even more prominent in the run-up to your big day. Seeking professional help may alleviate these issues. Whether this takes the form of some counselling during the planning process, or staying at a facility specifically designed to address and combat feelings of stress – either abroad or based in the UK.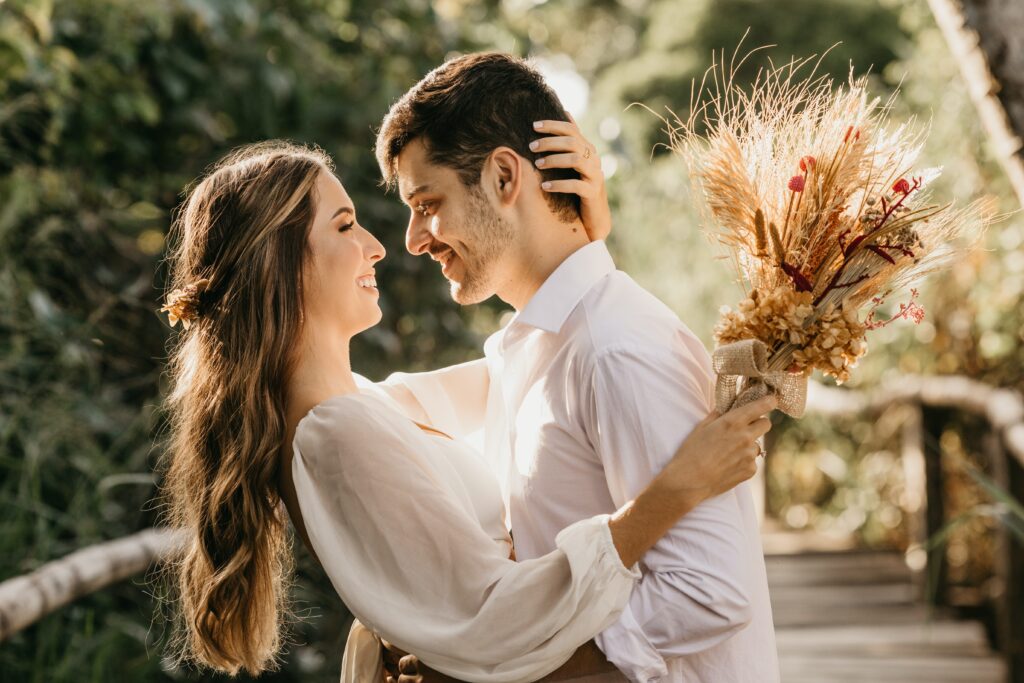 Visual aids
It is no coincidence that people often create mood boards when planning a wedding. This has nothing to do with your own mood and mental health but is a visual smorgasbord of the colours, themes and designs that you want your wedding to feature. Putting together a scrapbook of ideas like this will help you to show and explain your thoughts more clearly and make sure that everyone is on the same page, so there can be no confusion.
It will also help you to concentrate on your own mind and see for yourself what works and what doesn't, so you can make informed choices. It will also provide a lovely keepsake for you to look back on when the wedding is over, and you may be left feeling slightly bereft after all your efforts.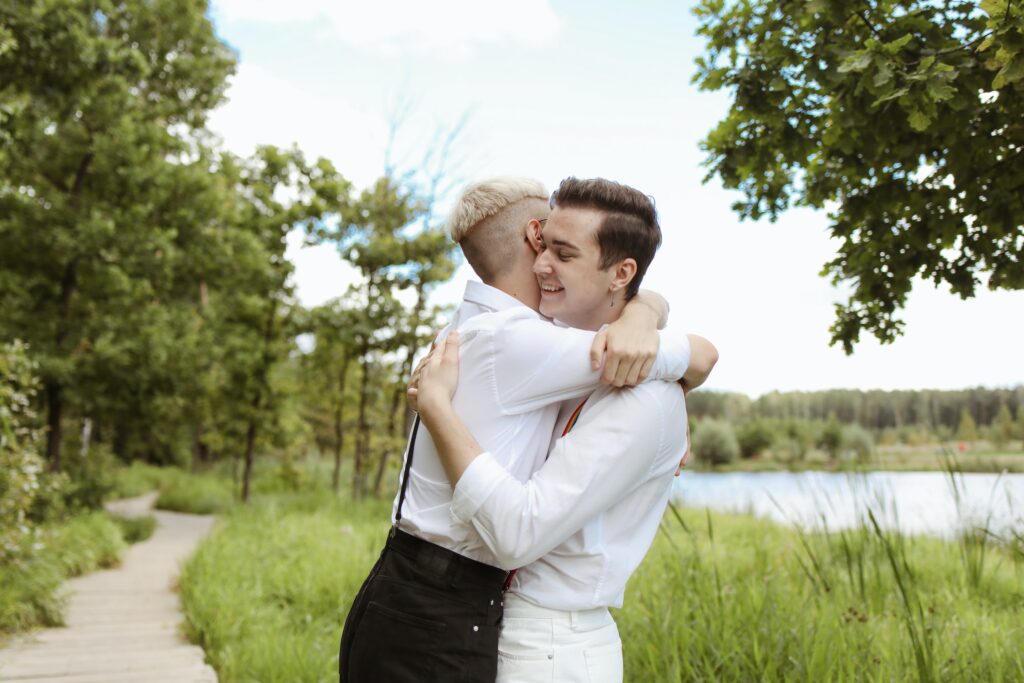 Suppliers and sources
Using suppliers whom you already know or come highly recommended will help to put your mind at ease; knowing that they will be able to deliver what you want, on time, and on budget. Money is a constant worry when planning a wedding – to add to everything else you have to think about – so budgeting wisely and not going too overboard on your plans, calling in favours from family and friends, and sticking to your limit is essential for ensuring your stress levels are reduced.
If you are opting for anything particularly unusual for your wedding; maybe you want a pink Cadillac or a coach and horses to take you to the church or registry office, or a rare flower for your bouquet, make sure you source these quickly and get them contracted in writing so that there is no excuse for non-delivery. Again, using a reputable supplier to source these items will make the process as smooth as possible and reduce the chances of anxiety or waking up in the middle of the night with nightmares.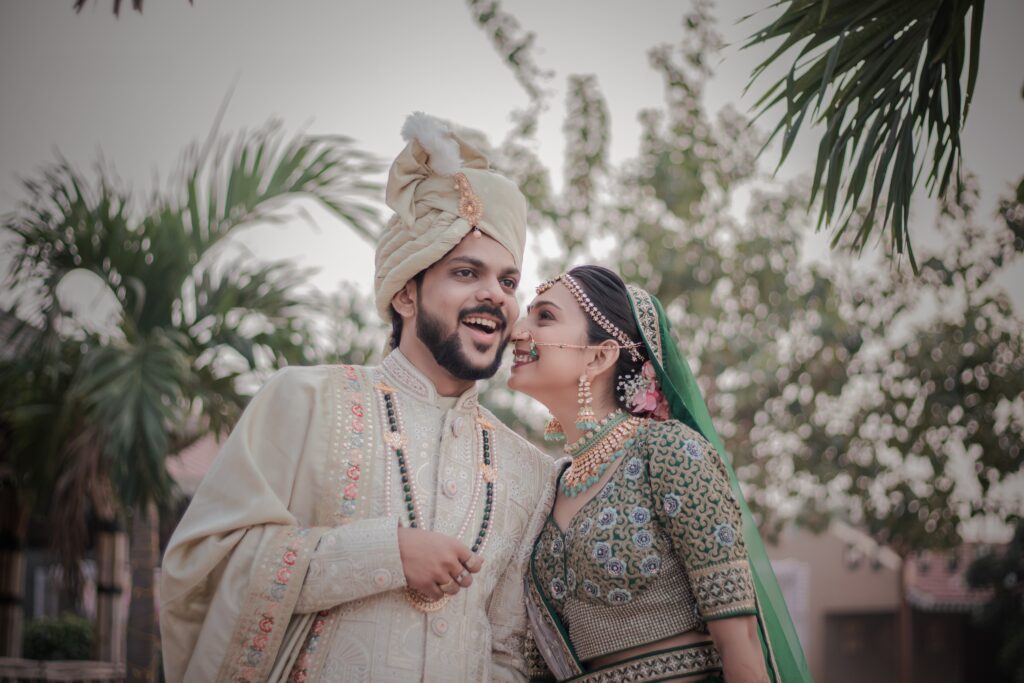 Take time for yourself
It may seem easier said than done, but a bit of self-care goes a long way. Don't let thoughts of your wedding take over your entire life. Make time to spend with friends where your wedding is deliberately not to be discussed. Switching off from your planning is just as important as the planning itself.
If you don't have time to get away for a break, then small acts of mindfulness will all help with your mental health. Have a bath, do some exercise, practise yoga, read a book, go for a pampering massage or facial – whatever works for you to help you forget the stresses and strains, and reset and recharge.
Remember, a wedding is supposed to be fun and a declaration of two people's love in front of a supportive group of family and friends with whom you have chosen to share your special day. It doesn't matter if things don't go entirely according to plan – as long as you enjoy your day. In fact, it could make it even more memorable, and something to tell the grandchildren.
Ultimately, what will be, will be, and no amount of stressing and worrying about it will change it. So, relax and enjoy yourself, and don't let those anxieties take over.
Get more wedding wellbeing and mental health advice on looking after yourself while wedding planning here.
IF YOU FOUND THIS USEFUL WHY NOT PIN IT?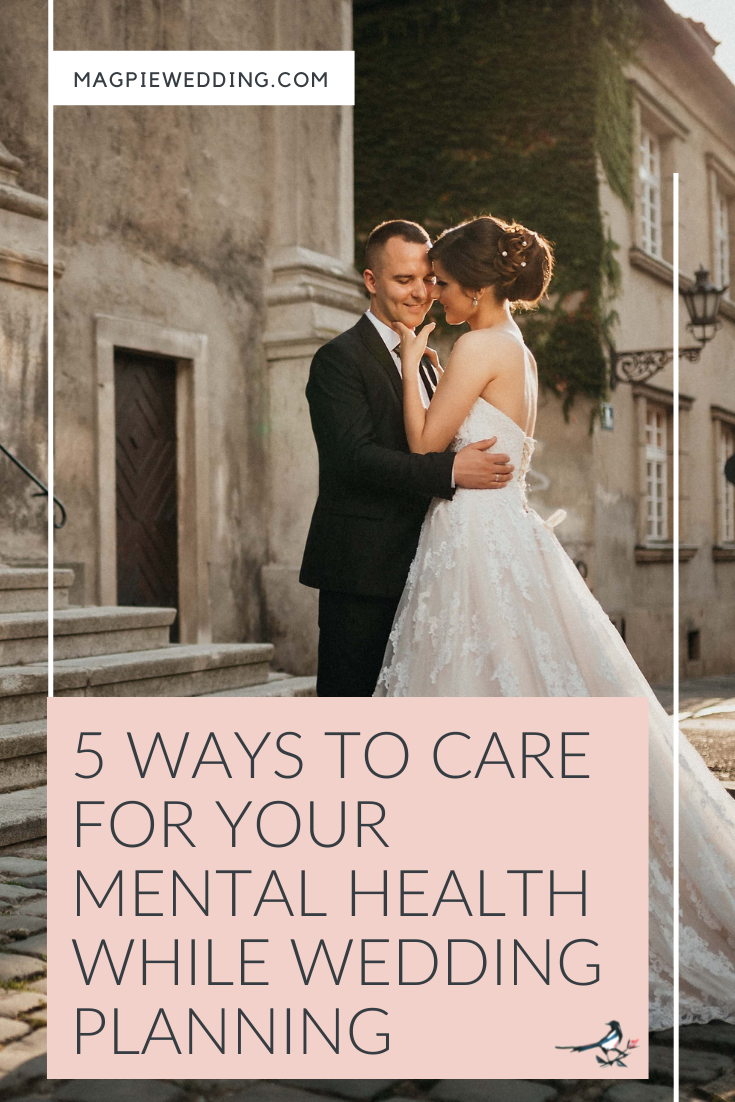 This is a collaborative post.