As you embark on your journey of wedding planning, looking after your wellbeing, including restful nights is imperative, and what better way to enhance your beauty routine and sleep than with some luxury silk beauty products? Today we explore some of the best on the market to ensure you feel your best self, wake up feeling refreshed and hopefully along the way you'll find something that will continue to serve you long after the wedding day too! From silk pillowcases to silk skincare, these sumptuous accessories are your secret to feeling like royalty for your wedding planning journey and beyond…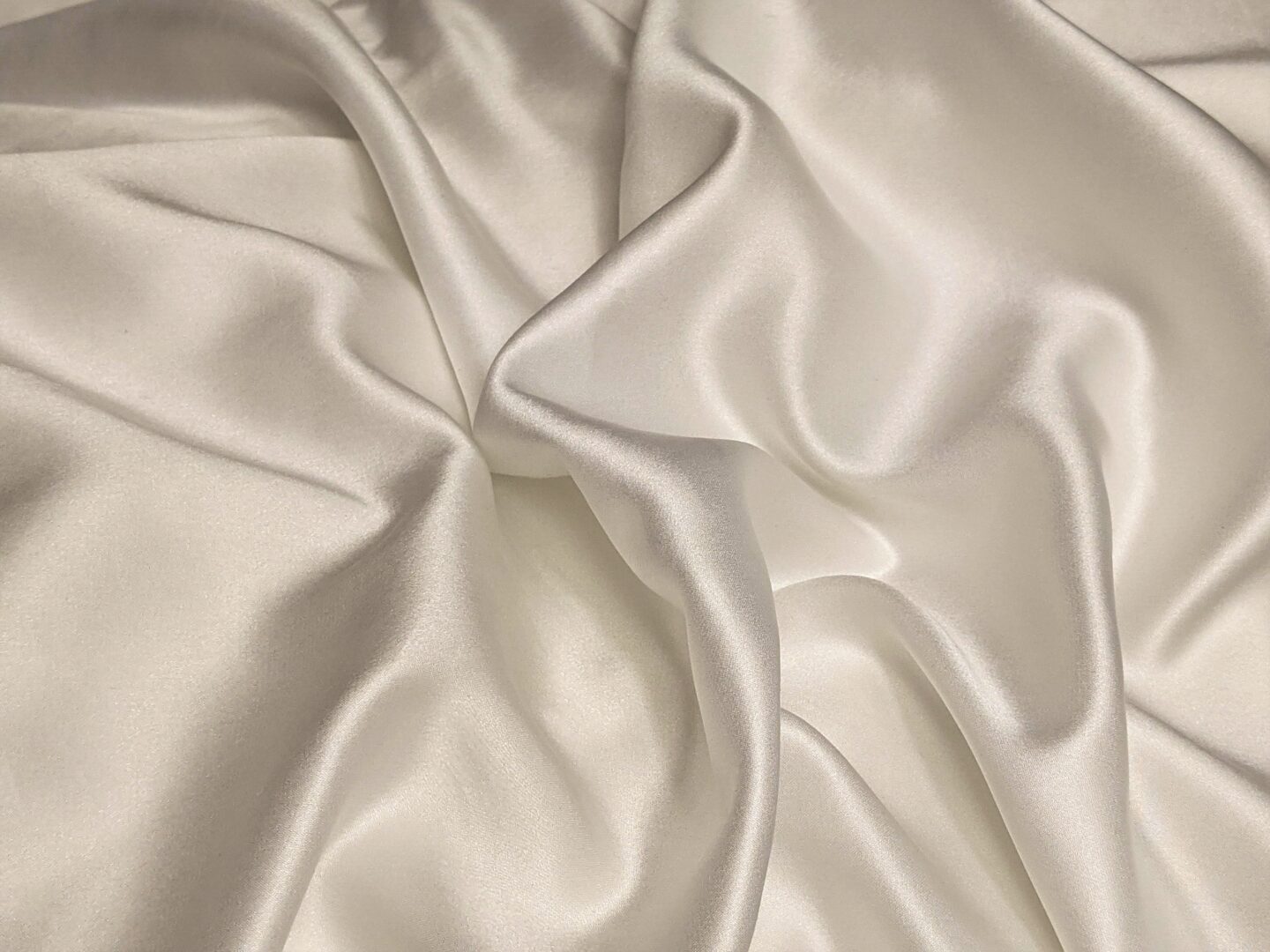 The Benefits of Silk
Let's start with the benefits. We know it's luxurious but what else? We catch up with This Is Silk who tell us just how good it is for us!
"Silk has 3 benefits for wedding prep. It is ultra smooth and nourishing and minimises friction against the skin at night. It also helps the skin to retain its own moisture and will not absorb creams/serums applied. This is especially important come wedding time because although it is a joyous affair ( one hopes !) it is also very stressful, and stress can manifest as stressed skin. When it comes to your hair it's usually conditioned and prepped and usually washed a day or two before the actual day. Silk will minimise frizz and improve the shine. Finally ilk is a sensory pleasure, it feels lovely against the skin, it's cooling and soothing, and provides a sense of relaxation that elevates sleep in that pre-wedding time!"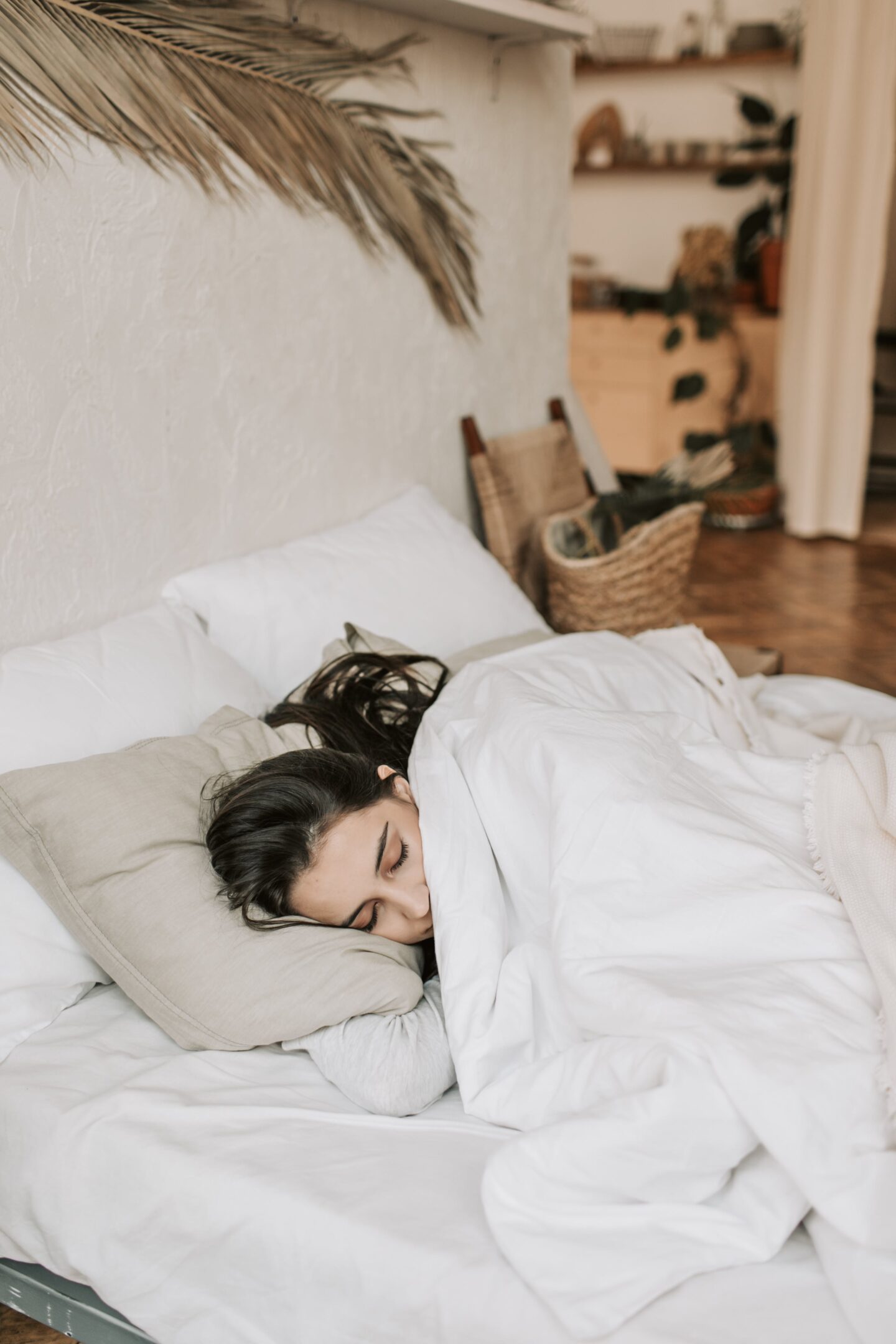 Silk Headband
With multiple uses, this Silk Headband by Belledorm is a luxury addition to your everyday life and your wedding day itself! It's great for keeping unruly hair out of the way whether that's for face washing or sleeping. It can also be used when applying makeup too, making it a great accessory for brides and bridesmaids on your wedding day. Belledorm is a UK-based family business with family values. Their products are made from the finest fabrics and created to give you luxury products and the best possible sleep too.
Silk Eyemask
Who doesn't love a silk eye mask? Cue the Breakfast at Tiffany's vibe as you wake up… oh the glamour! This luxury Silk Eyemask also by Belledorm will ensure you and your partner get that essential sleep whilst planning your wedding and before the big day. It comes in a range of patterns and colours too! Rest easy!
Silk Haircare
This Is Silk is a company that does exactly what it says! All their products from skincare to haircare are you guessed it, silk! They are also the only silk company in the UK that is B-Corp certified and we LOVE their products! Perfect for giving as gifts and of course for using yourself thier silk haircare has won multiple awards and includes lots of beautiful products including on-trend silk hair curlers, scrunchies and silk hair wraps!
Silk Skincare
What better way to treat your skin than by adding silk to it? This Is Silk also does a range of luxurious skincare that's the perfect treat! This female-owned and run business has high ethical working standards and produces sound products that we think you'll love forever! From cleansing balm to overnight oil, they're a must-try!
Bamboo Silk Bedding
Want a vegan option for sleeping? Luff is for you! They have a whole heap of products that will ensure a good night's sleep including mattress toppers, bamboo pillows, bamboo silk pillowcases, and of course sheets and duvet covers too! Founder and sleep specialist Stephen Goknel tells us the benefits…
"Bamboo Silk bedding is a great vegan alternative to mulberry silk; ideal for the skin because it creates less friction for the skin on the pillow, is breathable just like standard mulberry silk, is vegan-friendly and sustainable because it's made from only bamboo fibers, and as bamboo naturally contains high amounts of Bamboo-kun it's also naturally antibacterial. This means the skin on your face and body[if also sleeping in bamboo silk sheets and duvet cover] is kept clearer in the run-up to your big day just by sleeping!"
Silk Nightwear
Spun from the finest signature 19 momme silk, Jasmine Silk offers silk nightwear to make you feel luxurious as well as comfortable. These also make a wonderful gift for your bridal party to wear on the morning of your wedding.
Looking after yourself is essential and your wellbeing is important! Especially when you are wedding planning!
IF YOU LOVE THESE SILK BEAUTY PRODUCTS, SAVE THEM FOR LATER!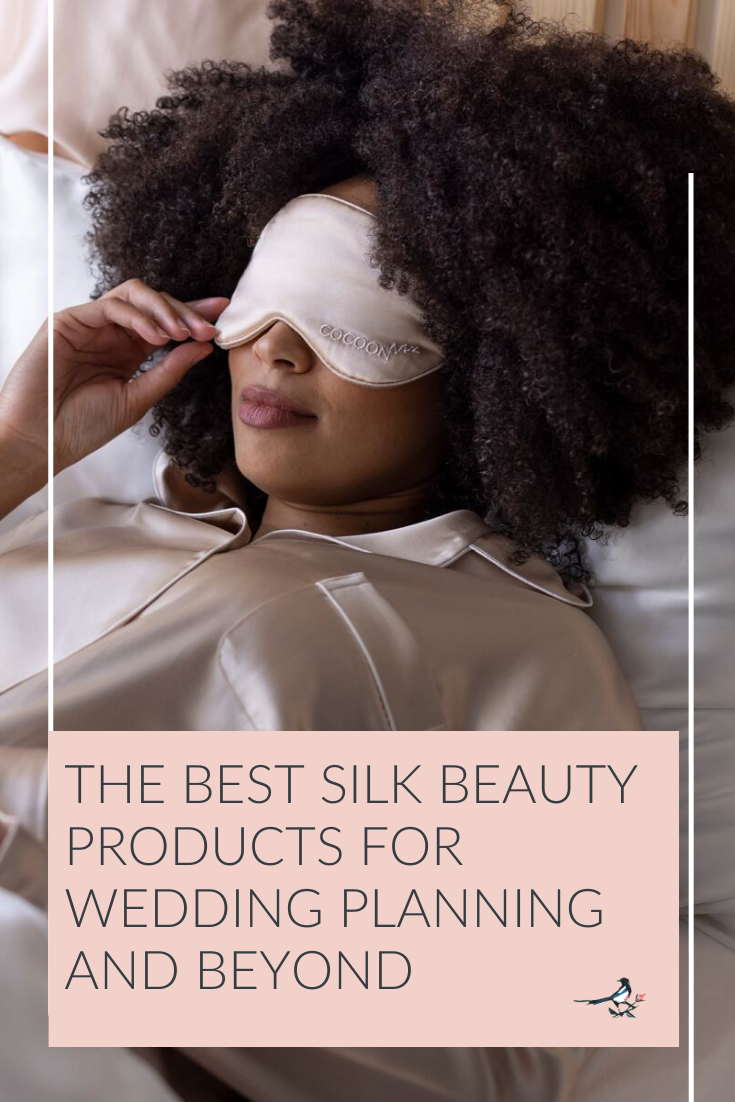 If you love these silk beauty products you may also like;
Pretty and Eye Catching Silk Flower Bouquet and Styling Ideas
Sleeping Tips and Products To Calm Your Pre-Wedding Nerves