Destination weddings are a popular way to combine a holiday and a wedding in one – plus, the photos will turn out great! Whether you want amazing memories, breathtaking photos, or all of the above, a destination wedding might be the right choice for you. The question is, where will you end up on your special day? There are countless gorgeous locations all over the world (and today we are featuring our favourite wedding destinations), and many of them are even known as being popular for weddings. For instance, Hawaii where Big Island Hawaii wedding venues regularly handle events for out-of-town guests, with companies like Simple Hawaii Wedding helping happy couples coordinate the details.
The best part? When you decide on a destination wedding, that could potentially open up countless opportunities for you to build your dream wedding. Do you want to get married in a castle? Many European castles can be booked for weddings. Are you interested in a sustainable wedding ceremony and reception? Plenty of venues worldwide offer eco-friendly services, with things like compostable décor, sustainably sourced meals, and recyclable party favours. The point is that when you look further abroad than your own hometown, all kinds of possibilities open up. Just decide what you want, and see which part of the world could fulfill your vision!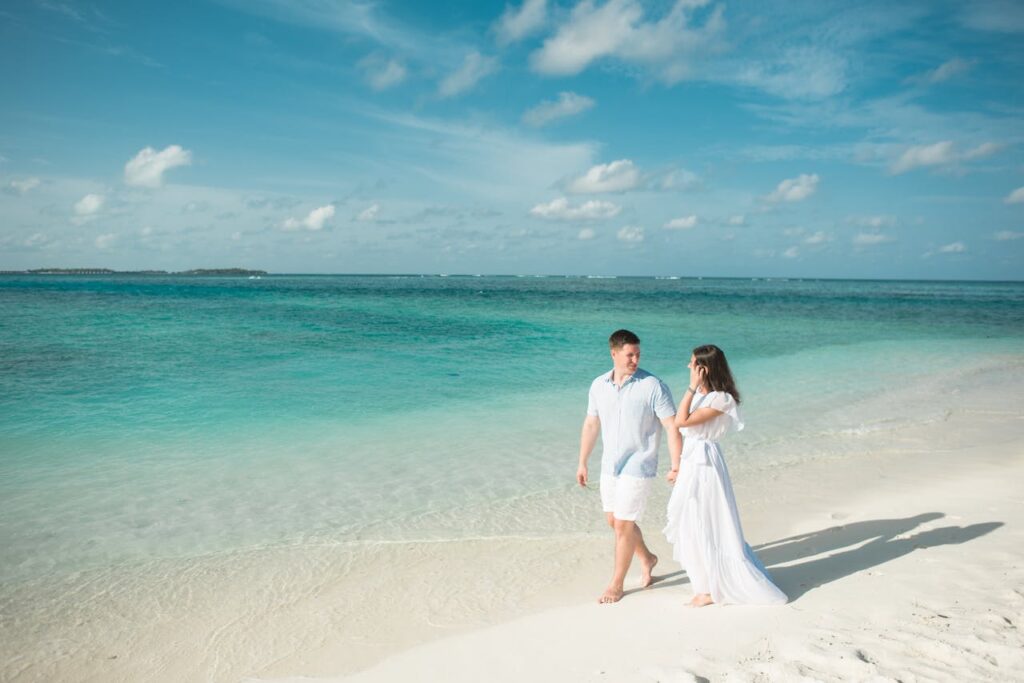 Cancun, Mexico
A year-round favourite with tourists from all over the world, Cancun is an ideal destination for anyone who wants a sunny, picturesque wedding. You can choose from white sandy beaches with clear water, or historical sites like Mayan ruins (such as Chichen Itza). The best months to get married in Cancun would be from December to April, as the Southern Hemisphere summer is in full swing during these months. There will be plenty for your guests to do when they aren't attending your wedding as well; the city is full of local markets, bars, and restaurants, with lively nightlife and delicious food.
Napa Valley, California
This area is the #1 wine destination in the entire U.S., with award-winning vintages being produced in some of the country's most scenic locations. There are more than 500 wineries in Napa Valley, with many of them available as wedding venues. You could get married in a rolling vineyard, a classy estate, a spectacular garden, or even in one of the wineries themselves. Many of these places have been built to catch the eye, from avant-garde architecture to replica European castles (on a somewhat smaller scale, of course). Whatever your ideal wedding visuals happen to be, you'd probably be able to find a great match in Napa Valley.
Marrakech, Morocco
This city is famous for its stunning natural beauty, historic landmarks, and colorful markets. Not only is it an iconic setting for a destination wedding, but it also has plenty of venues to choose from. There are luxury hotels, gardens, and palaces, all of which are built in the traditional ornate style that Moroccan culture is famous for. The legal aspects of getting married in Morocco can be complicated, but if you have your heart set on it, the payoff will be well worth the effort. To enjoy mild weather and beat the crowds, aim for a date between March and May, or September and November.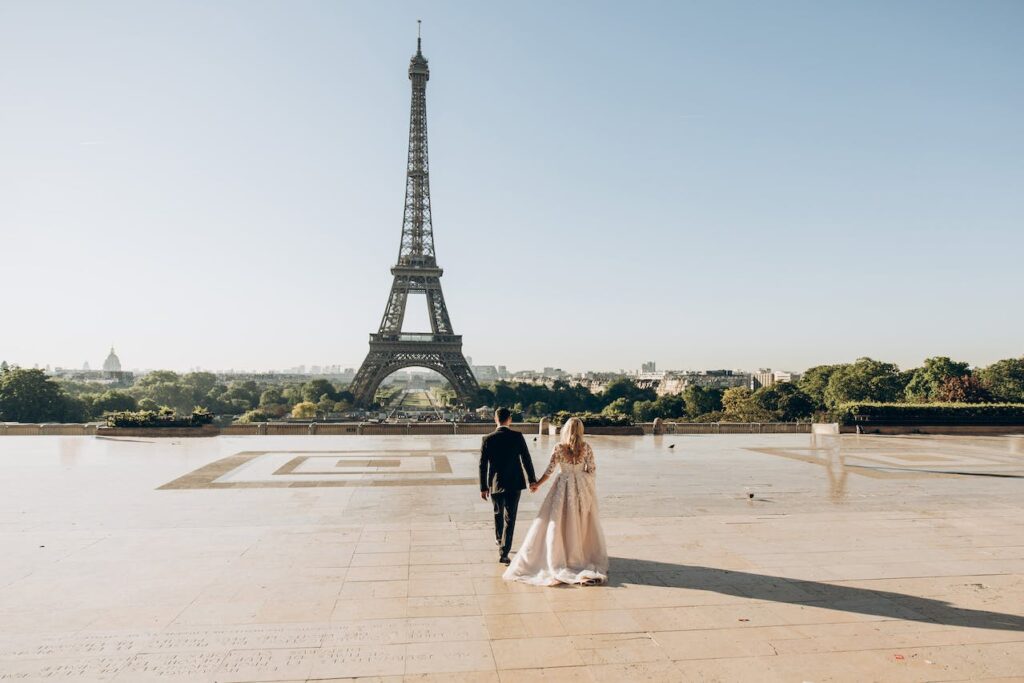 Paris, France
It isn't known as the city of love for no reason – Paris is one of the most iconic places to get married, full stop. You can find everything here, from chic little hotels to grand palaces to museums. And of course, you can't forget the Eiffel Tower; many couples opt for a venue with a view of this historic landmark. In addition to the amazing venues, Paris also offers various culinary delights. These range from hole-in-the-wall bakeries, which bake their own pastries fresh every morning, to Michelin-starred restaurants where you have to book your table months in advance. A spring or fall wedding is ideal, since the city will be less crowded and the weather will be milder.
Riviera Maya, Mexico
Here's another excellent choice for a sunny wedding. Riviera Maya is full of historic buildings, romantic gardens, and luxurious beachfront resorts, many of which cater to tourists. Since it's located on Mexico's Caribbean Coast, you'll get to enjoy pristine white beaches with deep turquoise waters. This is a popular destination for out-of-town weddings, so it's also easy to book services that will locate all kinds of vendors for you, from the reception venue to the photographer.
Big Island, Hawaii
Whether you want a simple beach wedding, or an epic nuptial celebration at a world-class resort, the Big Island's got you covered. As the state's largest island, the Big Island (also called Hawaii Island) is less crowded than the others, meaning you'll have less competition when booking a venue. There are luxurious resorts, lush gardens, and numerous beachfront locations. You and your guests will have plenty to do for fun, from hanging out at the beach to exploring the hiking trails of the island's interior. Since the Big Island receives plenty of visitors every year, it's well equipped for out-of-town wedding parties who require things like caterers, photographers, DJs, and more.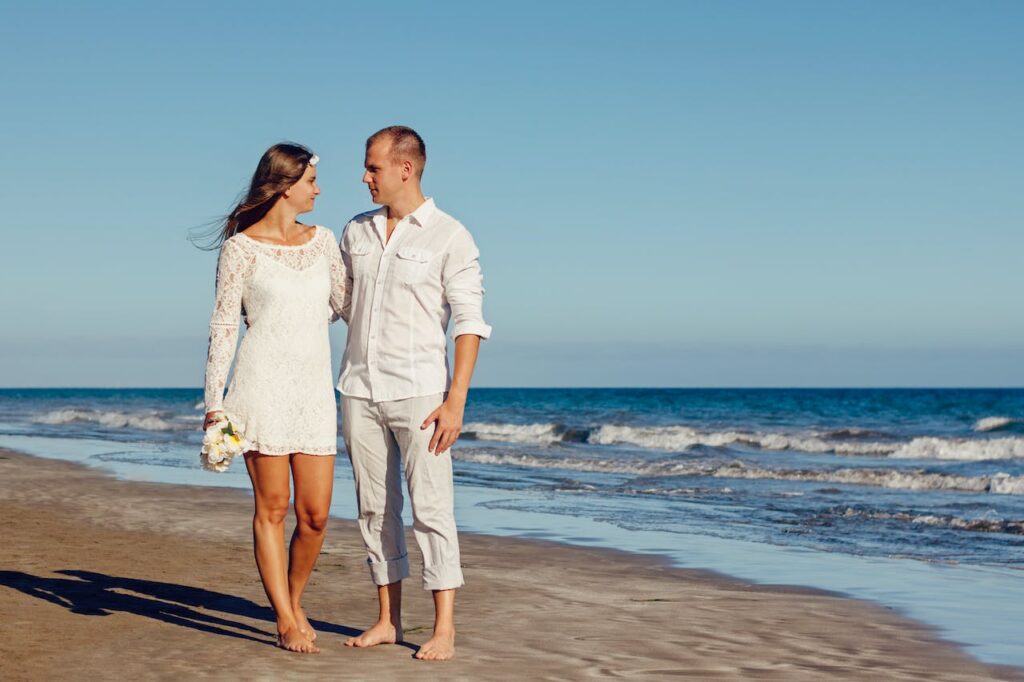 Tuscany, Italy
This part of the world has a very distinct image – sun-drenched villas, flavorful food and wine, friendly locals, and so on. Perhaps this is why so many people decide to get married in Tuscany; it's the perfect backdrop for a romantic destination wedding! Not only could you get married in a villa, but you could also book a castle, or an estate with extensive grounds for an outdoor ceremony. The quality of the catering will be all but guaranteed, as locally sourced, sustainable ingredients are the norm. This is also the perfect choice for wine connoisseurs, as Tuscan wines are among the best in the world.
Any wedding is special, but having a destination wedding adds another layer of excitement and romance to the event. Whether you're interested in a laid-back elopement, or a huge party with all the bells and whistles, there are plenty of places in the world where you could host your dream wedding.
IF YOU FOUND THIS USEFUL THEN WHY NOT PIN IT?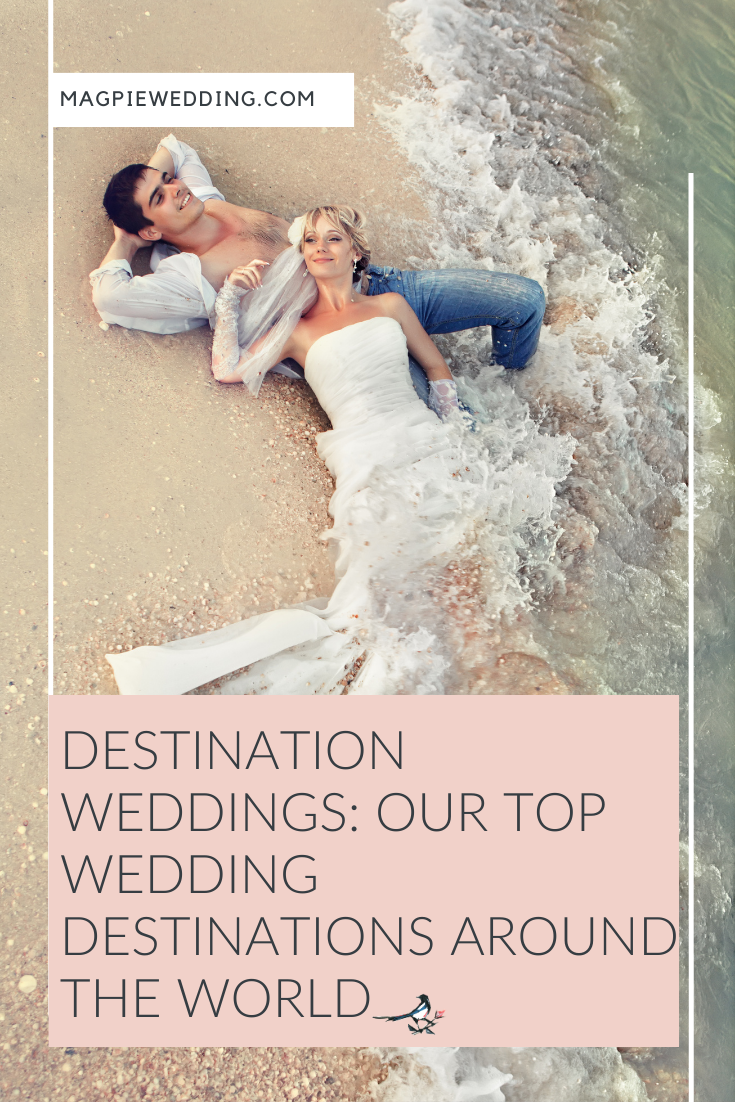 This is a collaborative post