Did someone order a beautiful wedding with an explosion of colour? WE DID! This stunning Punjabi destination wedding held at The Leela Palace, Bangalore, India left no stone unturned when it came to the details. Devyani & Pranav tied the knot in a dreamy spring ceremony in April. It was a traditional Punjabi affair with bold colourful celebrations and lots of fun thrown in and not forgetting to mention the most magical venue too. We catch up with Manvi from 1plus1 Studio who shares more about the celebrations…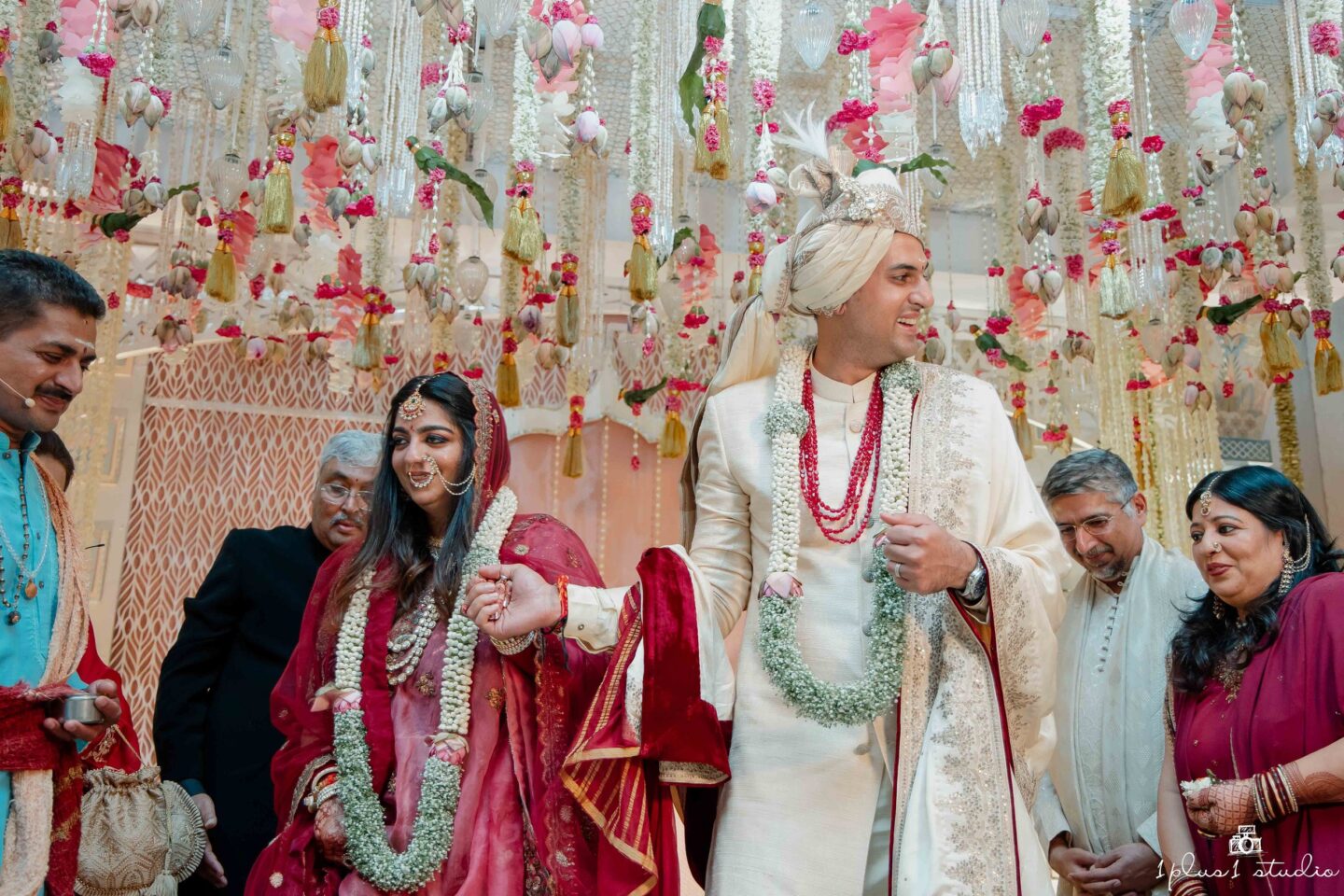 "Indian weddings are all about colourful celebrations with plenty of fun and frolic thrown in. Devyani and Pranav wanted their wedding to remain true to this concept, which is why they ended up having a big fat Punjabi wedding infused with love, laughter, and plenty of fun-filled moments. To celebrate their dream wedding, Devyani and Pranav wanted a majestic venue that had a touch of nature about it. They selected the Leela Palace Bangalore for its resplendent ambiance, lush gardens, and glistening lagoon. The best part is that the property had several indoor and outdoor settings that were ideal for capturing fabulous photos of the couple and their wedding."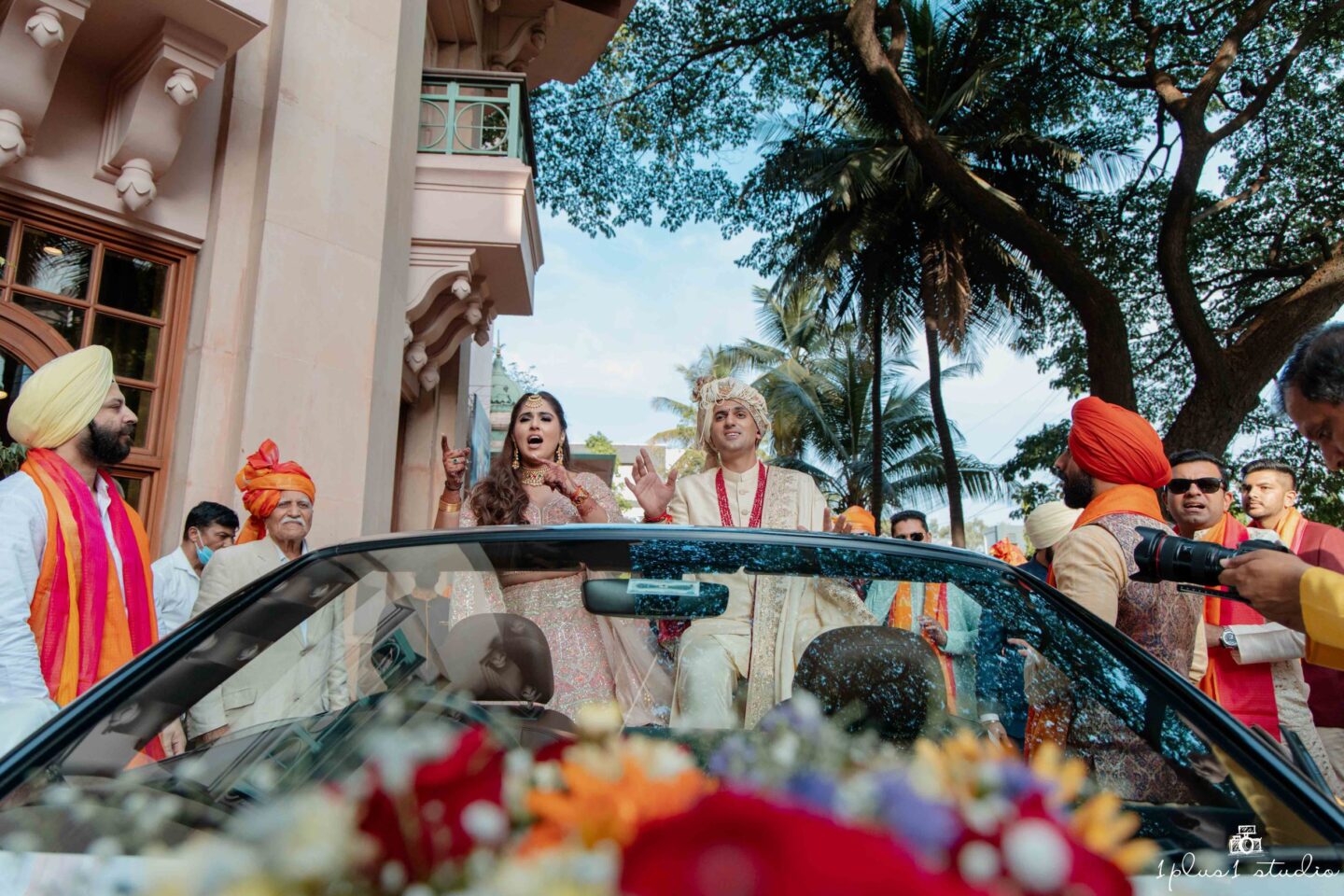 The Mehndi Ceremony
"Like true Punjabis, Devyani and Pranav wanted their Mehndi to be a lively and colourful affair. The outdoor setup for the Mehndi ceremony by the pool was done keeping in mind this wish of theirs. Decorated with props, fresh flowers, and furnishings in various colours, the venue exuded the vibes of a colourful carnival. The Mehndi ceremony started with both sides greeting each other and dancing to the beats of the dhol. After the Mehndi ceremony, the couple exchanged rings. We got busy clicking the happy faces as everyone got into a celebratory mood. The bride's side did a flash mob to mark the occasion and express their delight. In response, the groom's family broke into an impromptu dance. To add to the fun, Pranav's friends threw him into the pool! We took several stunning shots of the couple amidst the colourful settings before the gala party came to an end."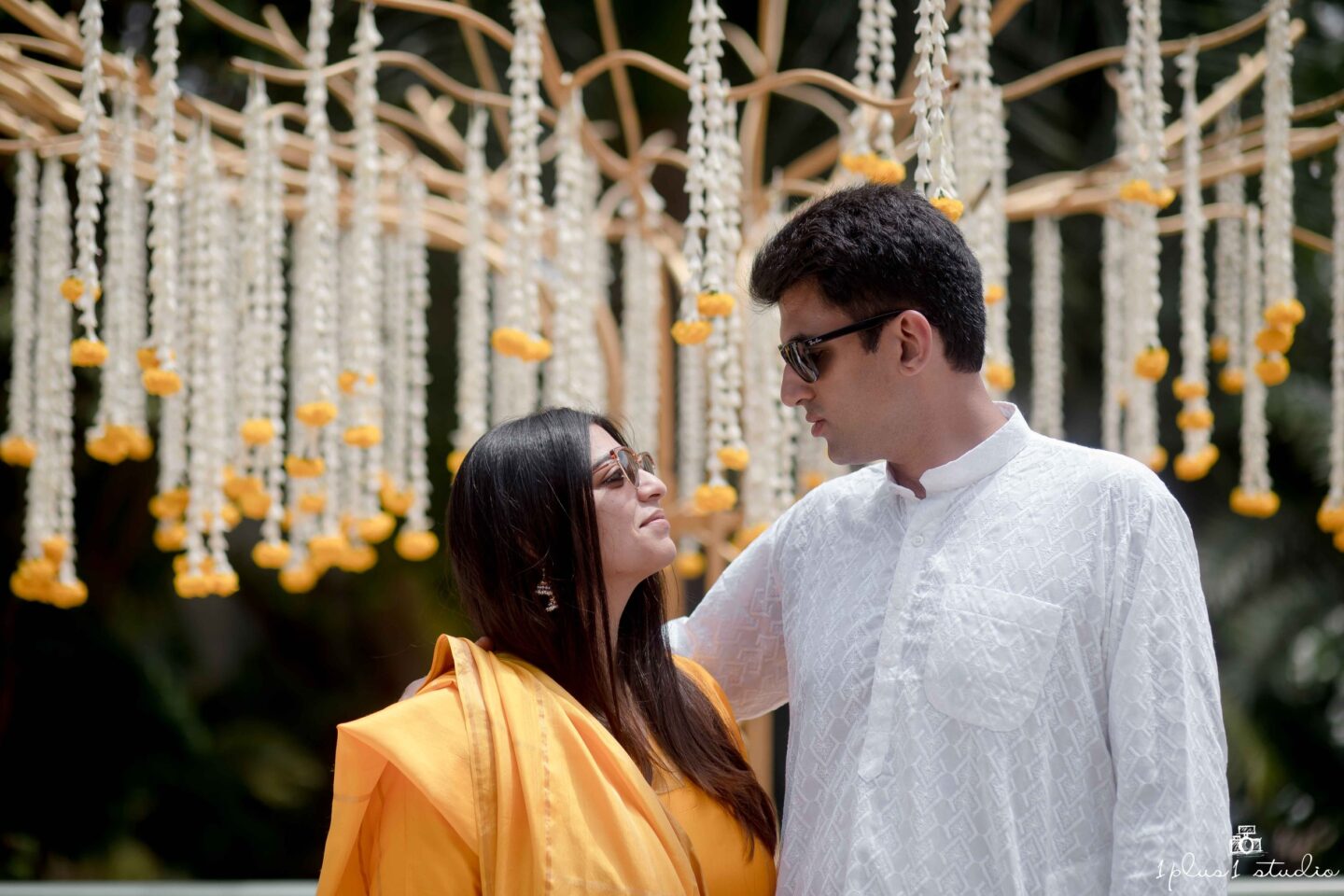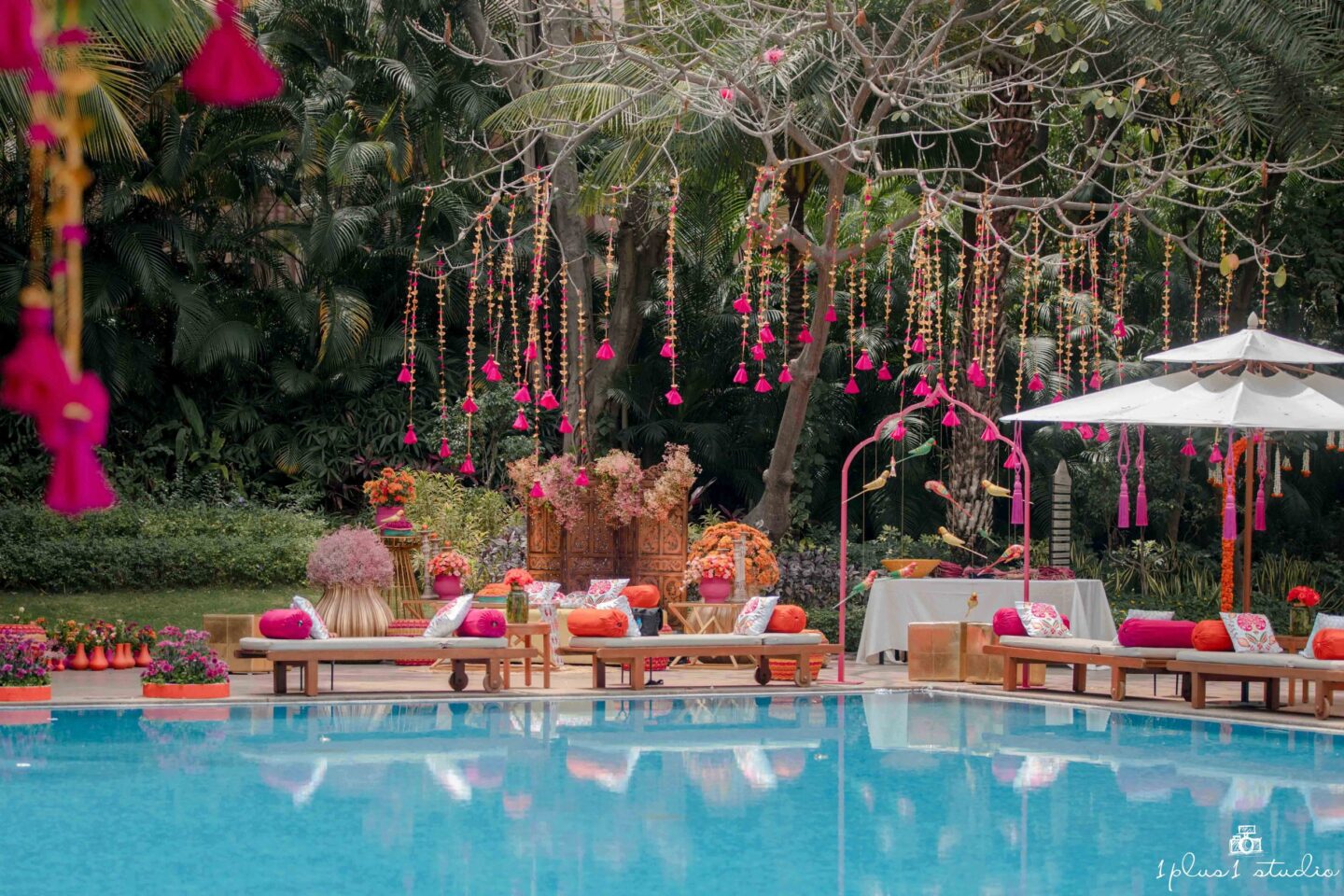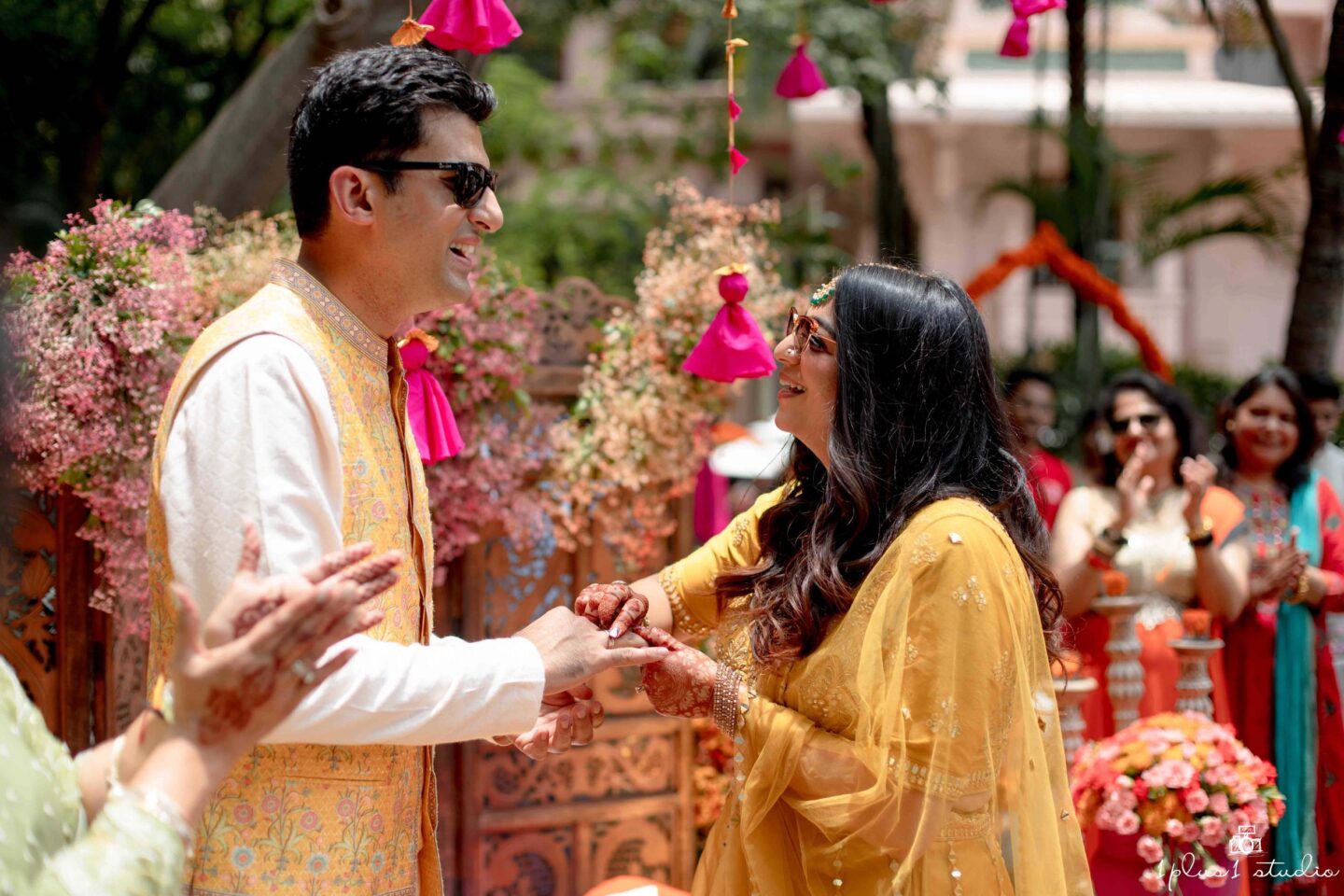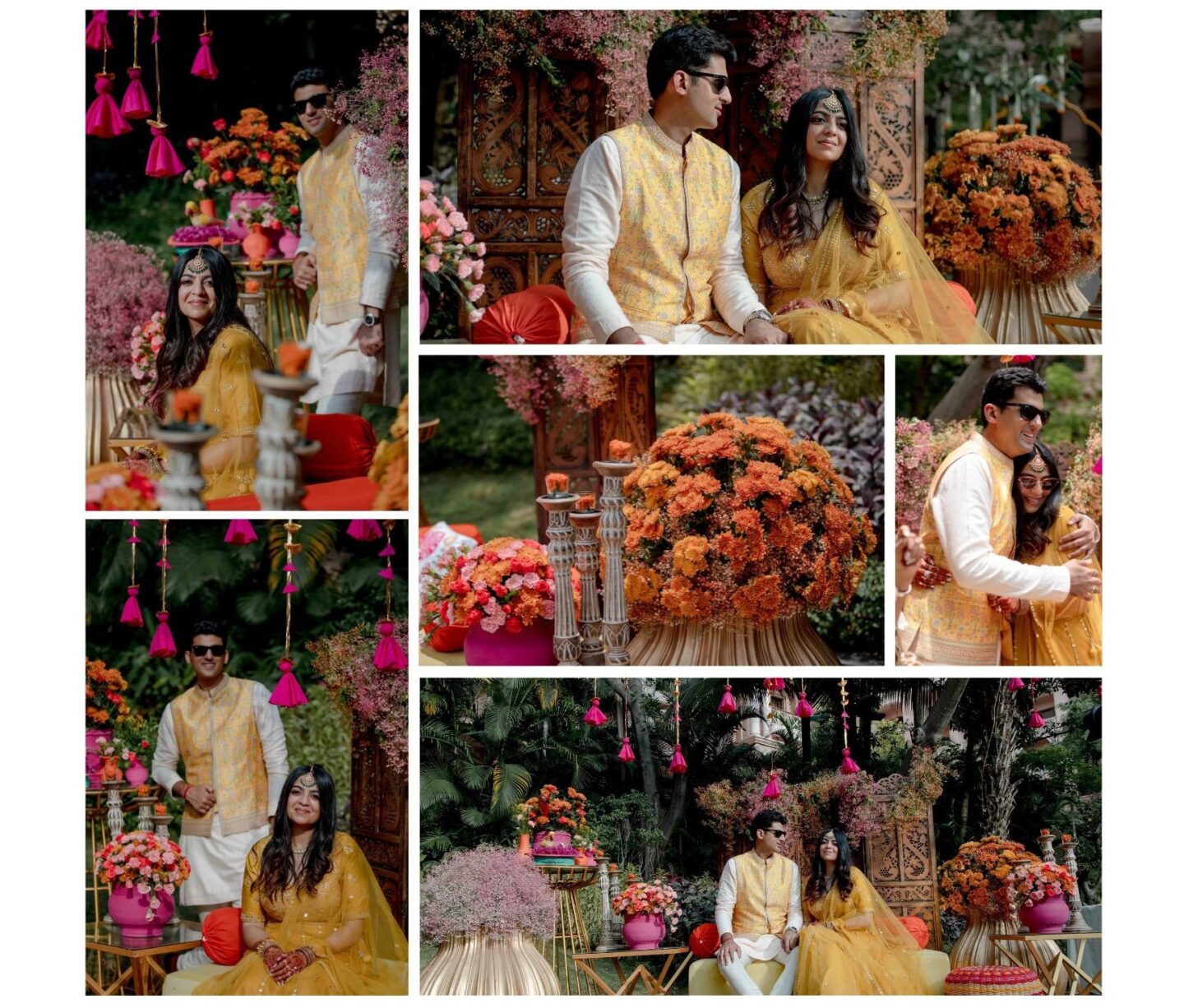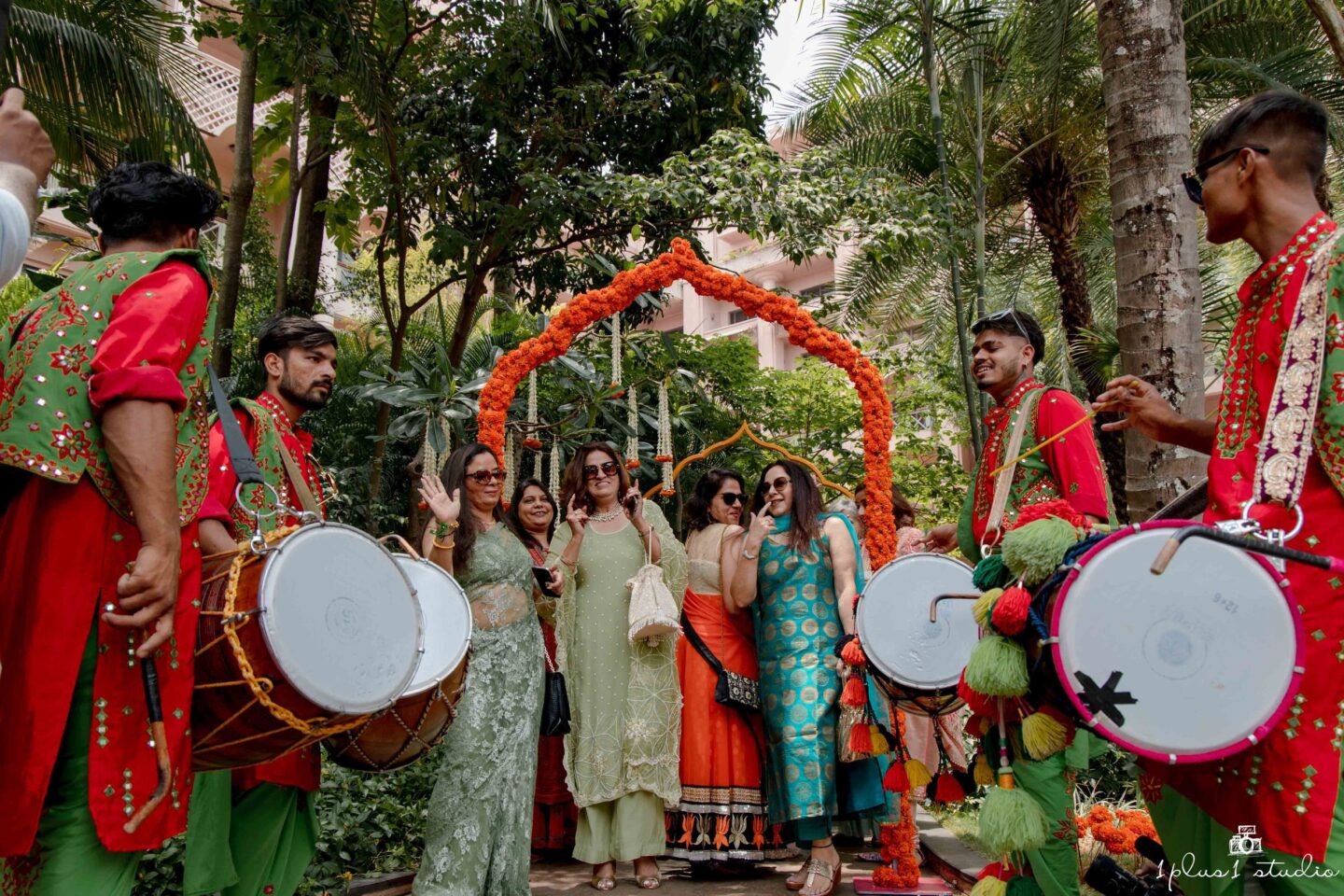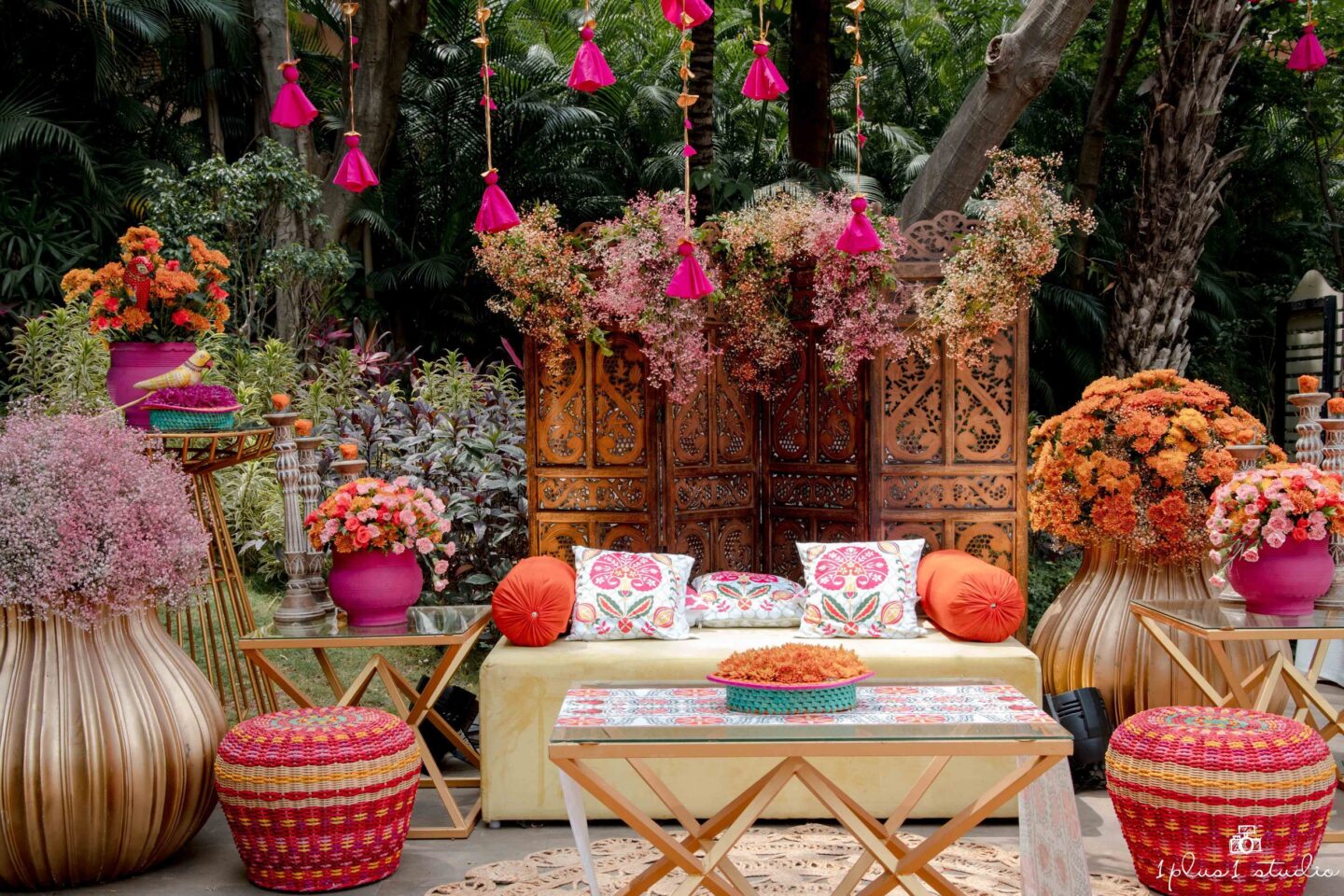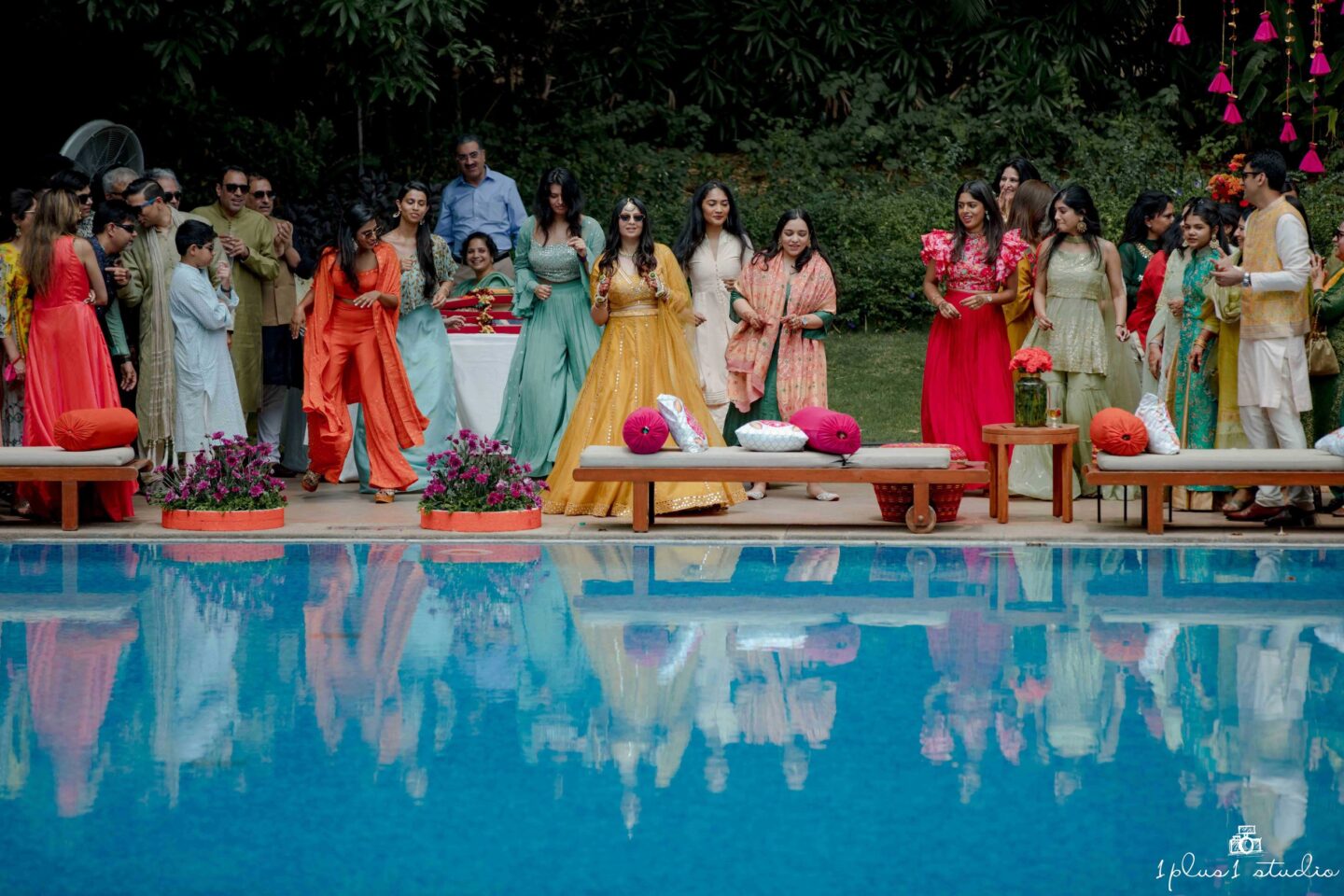 The Sangeet
"The Sangeet was a high-energy event celebrated at an indoor venue at the Leela Palace, Bangalore. Devyani looked resplendent as she arrived for the event dressed in a gorgeous white outfit. Beside her, Pranav looked stunning in his black tuxedo. We found the perfect moment to take some amazing couple shots before the Sangeet event started. It was endearing to witness everyone taking part in the Sangeet. The bride became emotional after hearing the speeches given by her loved ones. While there were several performances by the family and friends of the couple, the father-daughter dance was a special one. The groom showed off his dancing skills by joining his bride on the stage. His friends also joined him, and they had a great time dancing and enjoying themselves."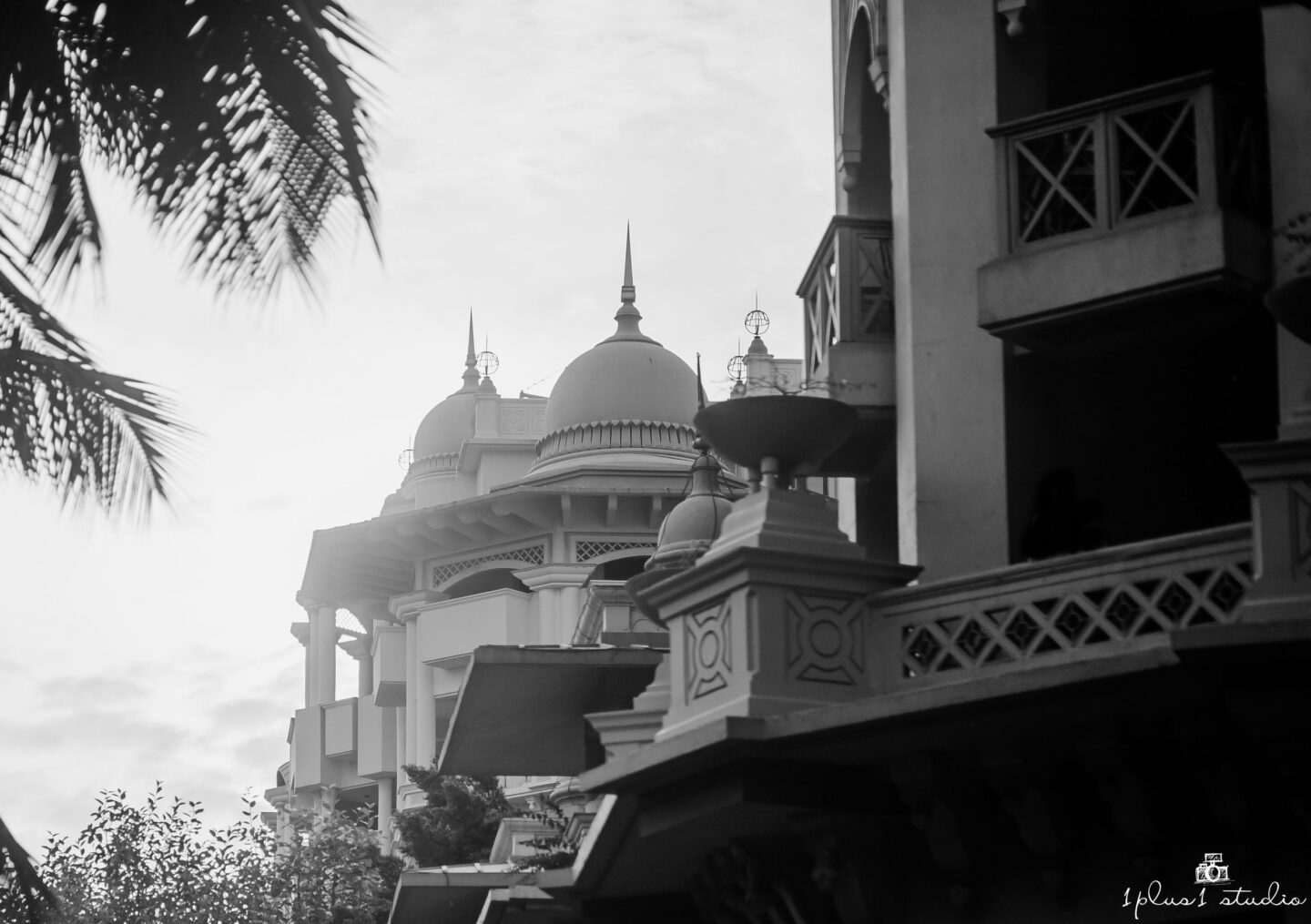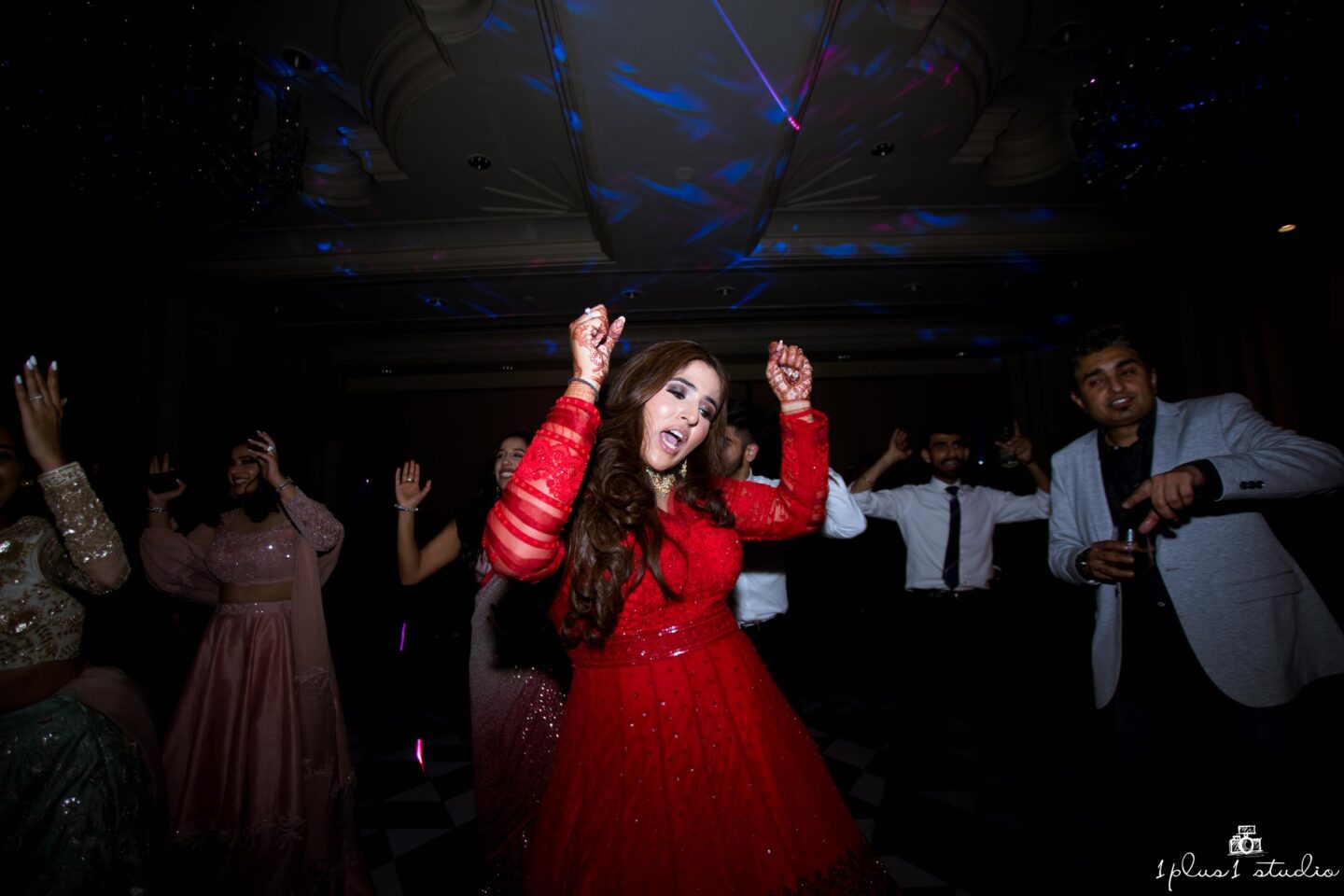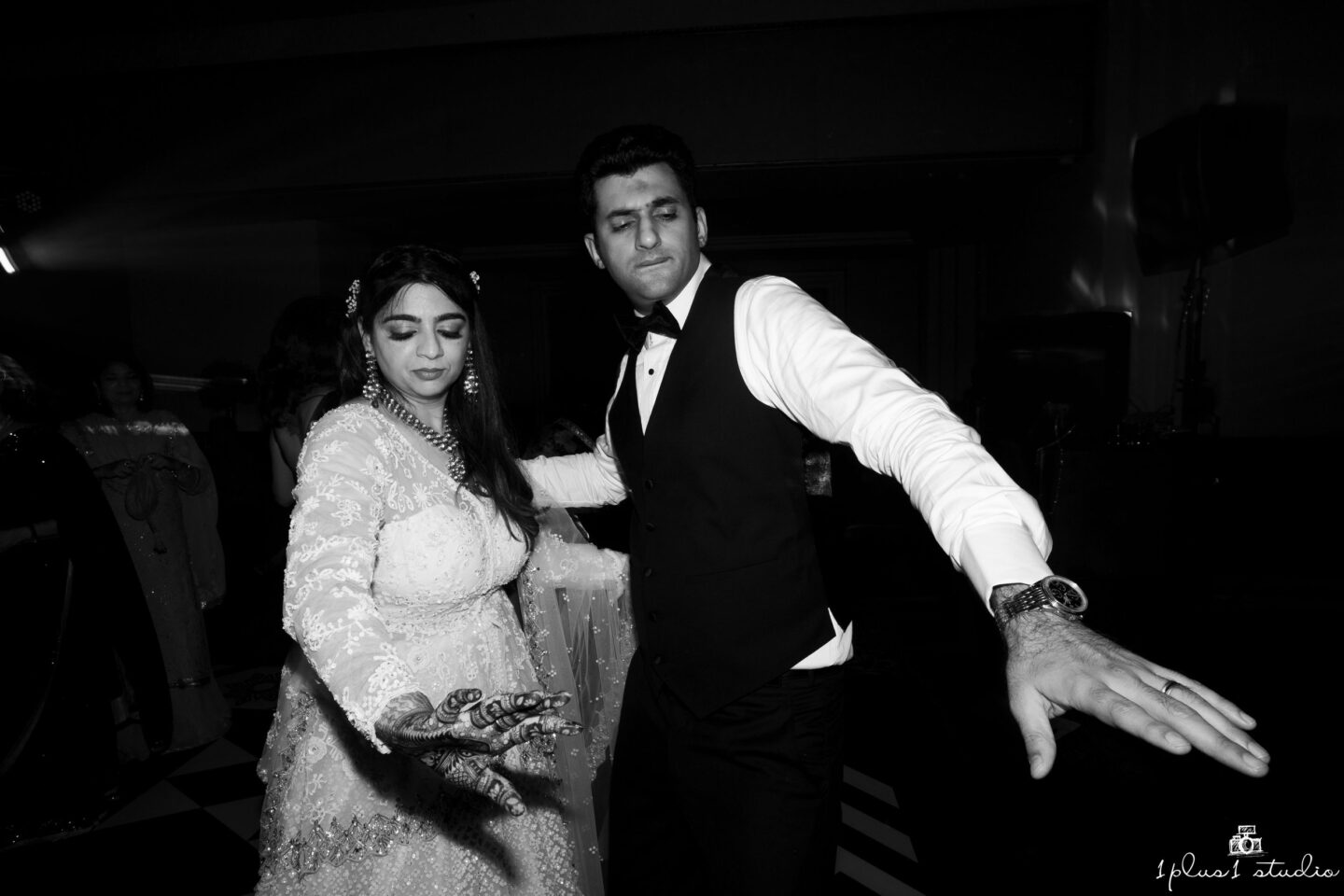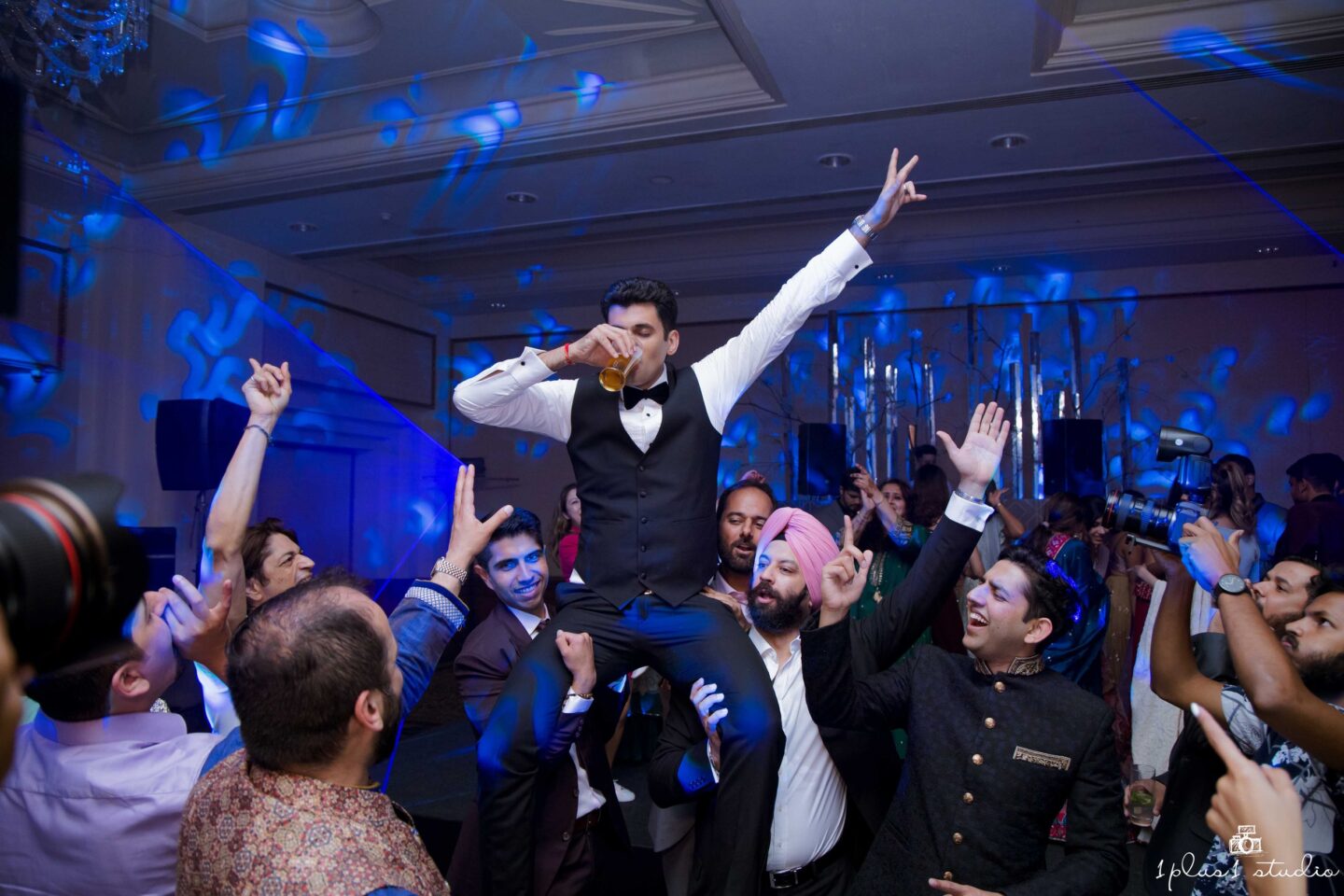 The Wedding
"Devyani and Pranav's wedding was a grand affair. The bride looked regal in her pink and brown lehenga and dazzling stone jewellery. Her open hair added a modern touch to her classy outfit. The groom looked picture-perfect in his ivory sherwani, ruby necklace, matching stole, and turban. The décor of the wedding venue had a royal touch to it. The groom arrived in a vintage car for his wedding. The baraatis danced with vigour and popped champagne to celebrate the occasion. Once the groom reached the venue, his friends lifted and carried him to the bride's side for the welcome rituals. Devyani was led to the mandap under an ornate umbrella held by her brother. Her brother became very emotional while walking his sister to the mandap.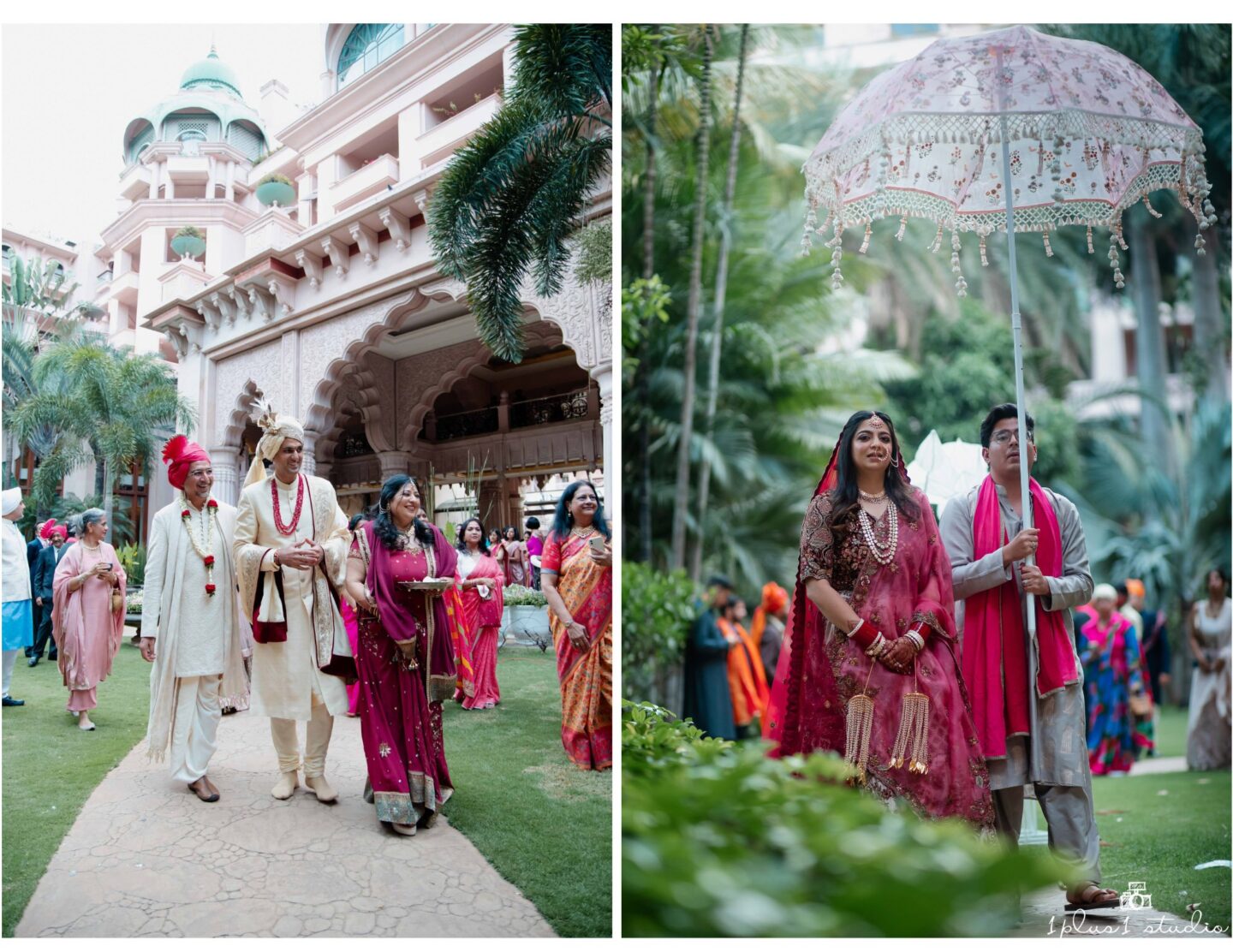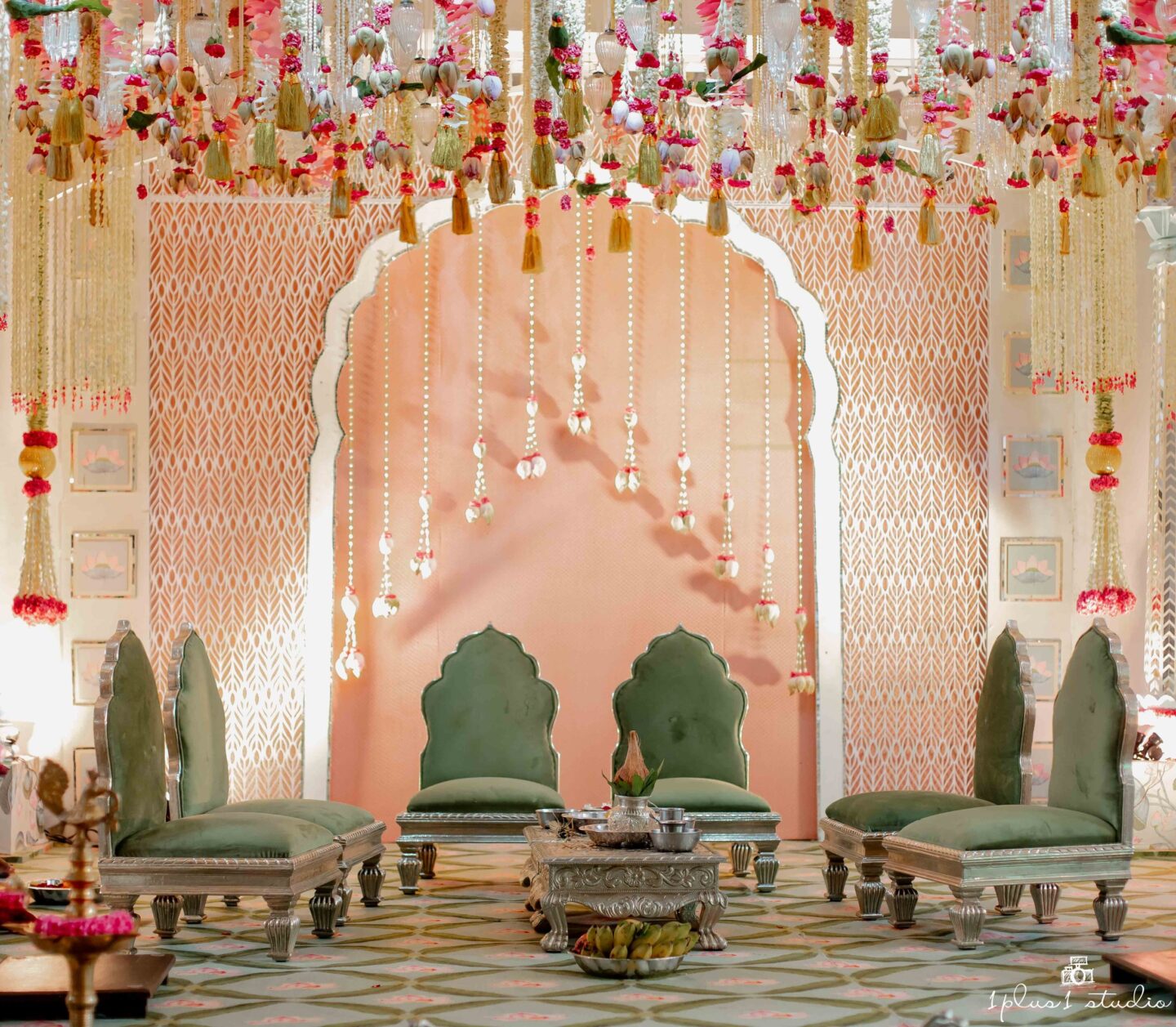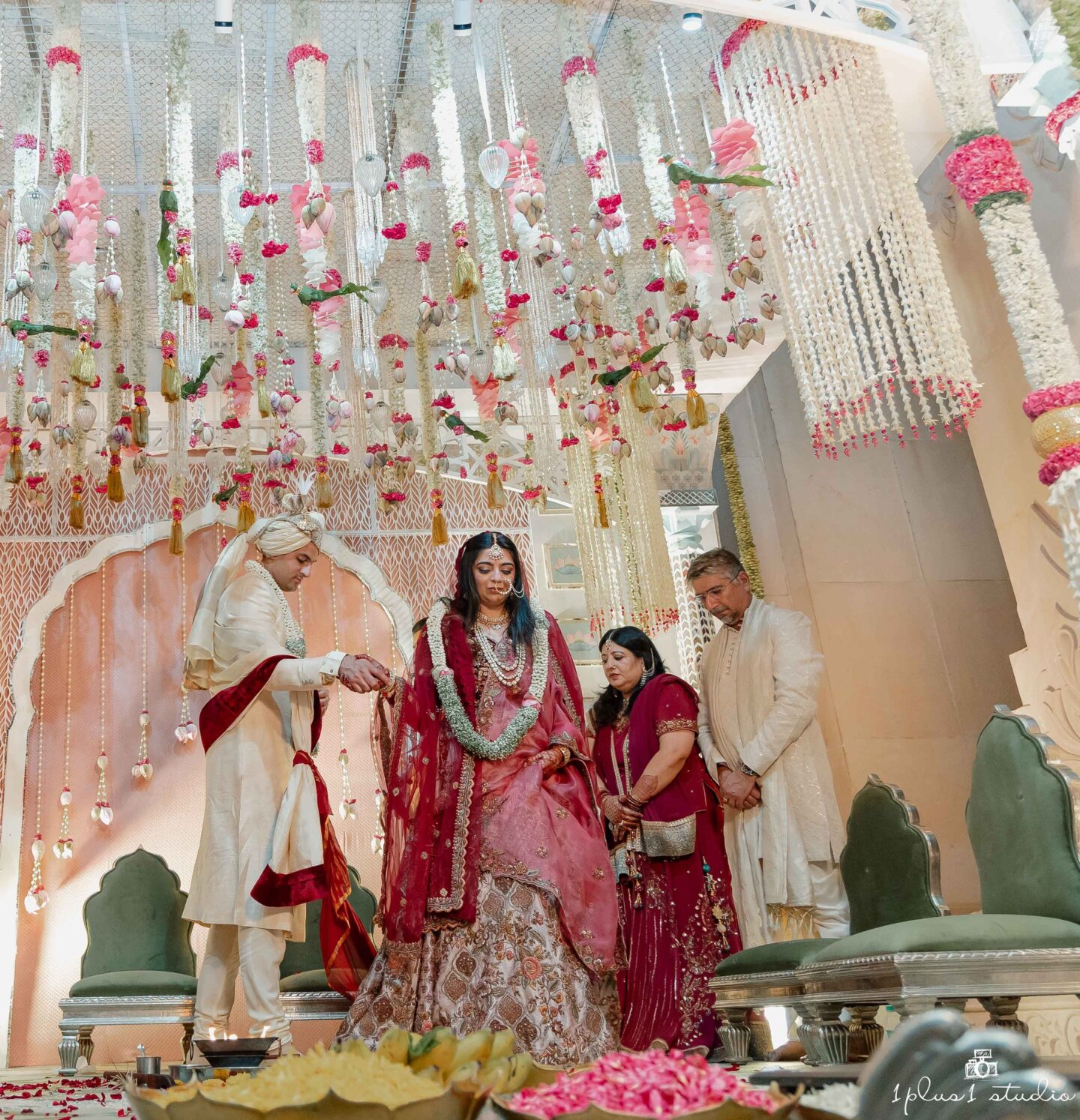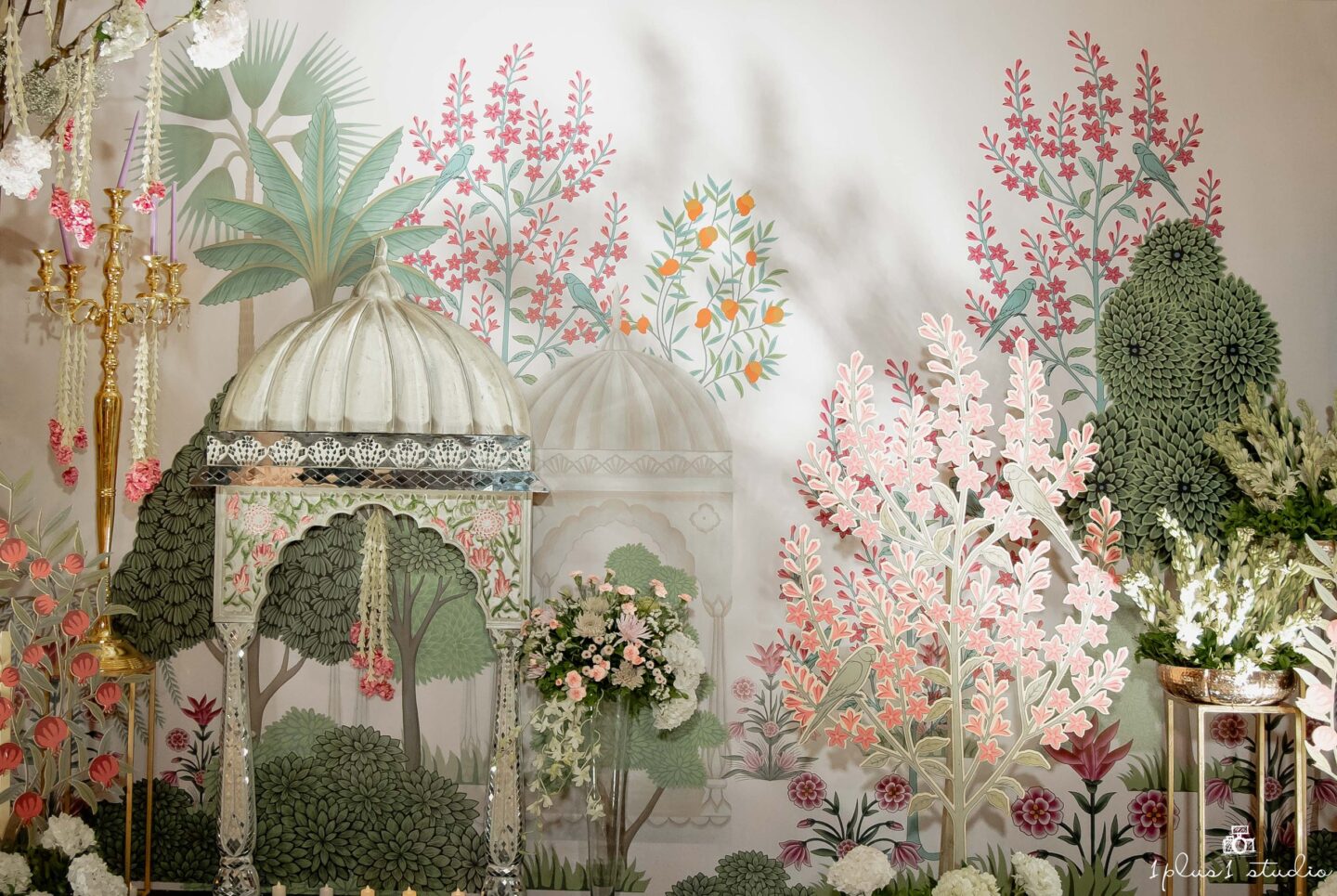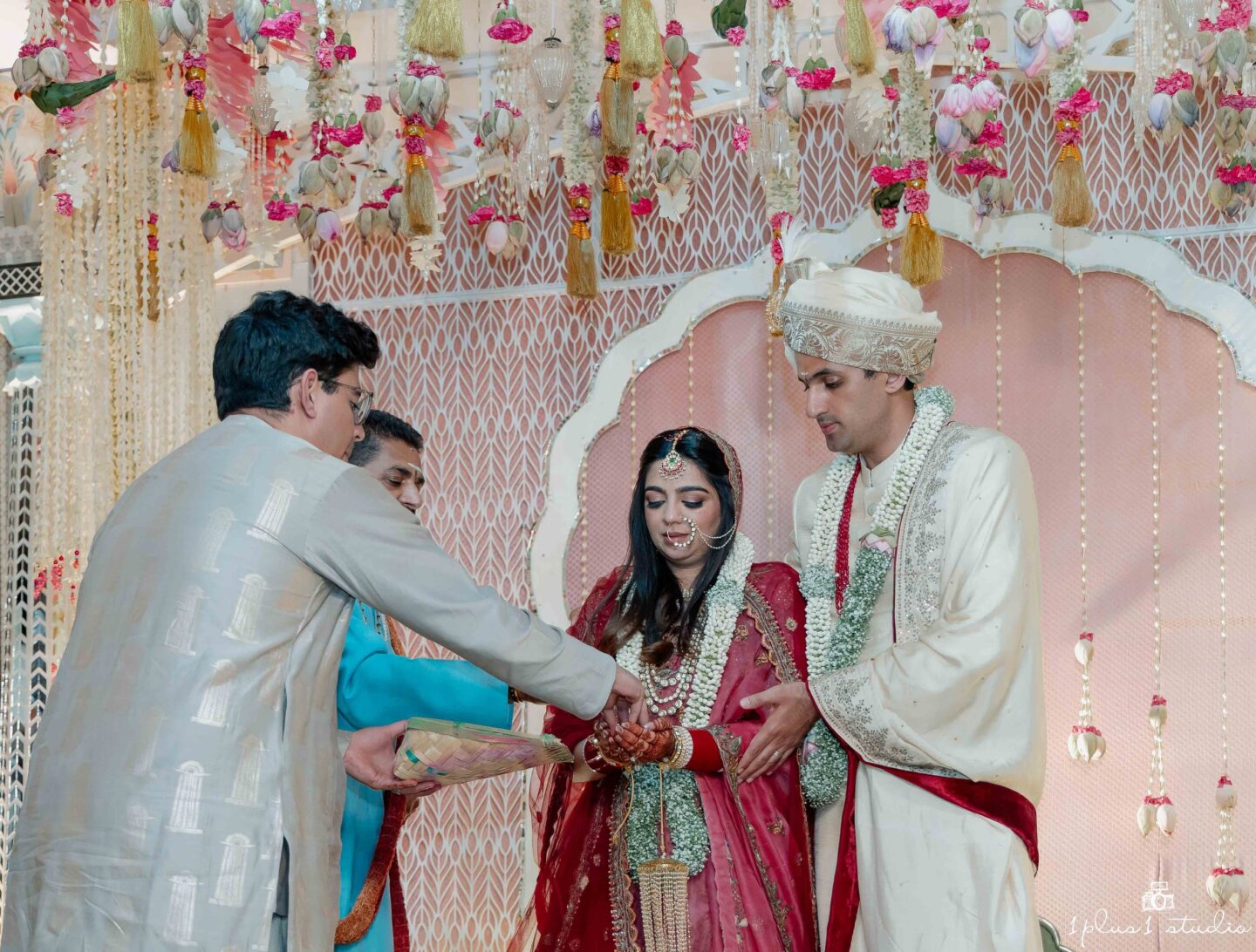 The wedding rituals included exchanging jaymalas, taking pheras around the holy fire, and putting sindoor on the bride's forehead. When it was time for Vidai, the bride's family turned emotional. Several family members broke into tears on seeing the bride take Vidai after her wedding. We did a photoshoot of the newlyweds against the ornate backdrop of the ornate Leela Palace. Devyani and Pranav looked every bit like a royal couple. The wedding was followed by a just-married reception. The couple marked the occasion by cutting a cake and took to the dance floor for their first dance as a wedded couple. There was a lot of dancing by other family members before the fun evening came to an end. For this occasion, the groom had changed into a black sherwani while the bride remained in her wedding finery. Our cameras captured them in their newly wedded avatar. The glow of happiness on their faces mirrored well in the photos too. We had a great time shooting for this fun-filled Punjabi wedding."
Credits – Punjabi Destination Wedding The Leela Palace Bangalore
Photographer 1plus1 Studio @1plus1studio
IF YOU LOVED THIS PUNJABI DESTINATION WEDDING, PIN IT!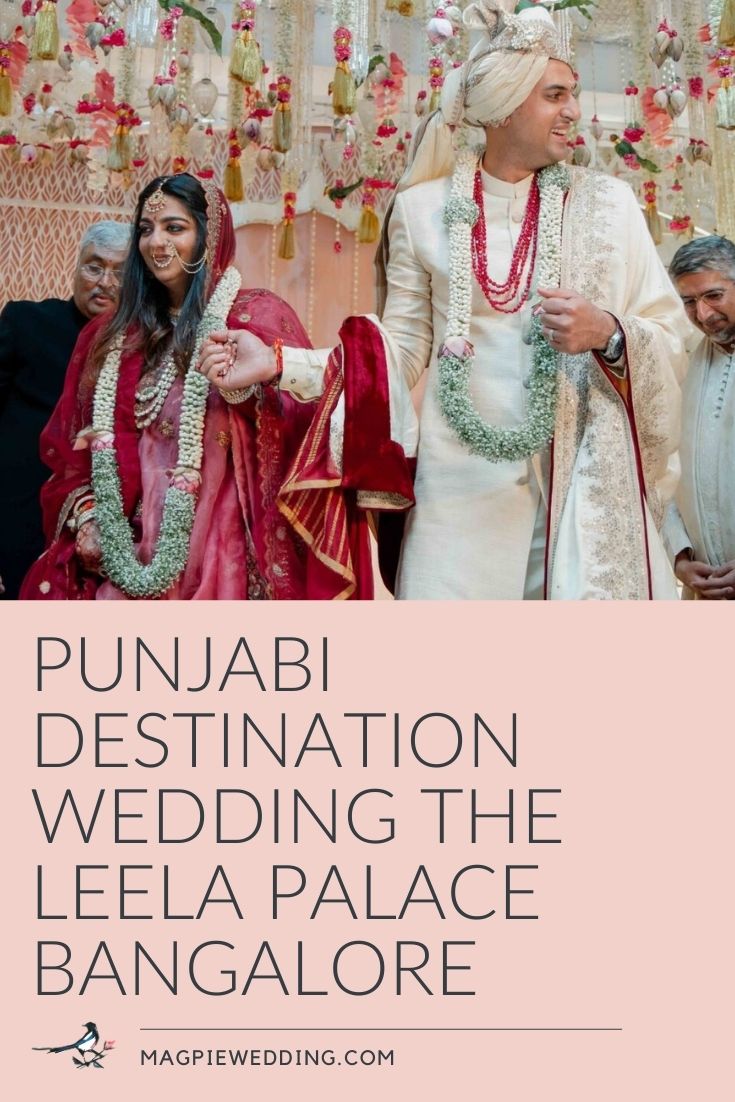 If you loved this Punjabi Destination Wedding you may also like;
Multicultural Wedding With Traditional Indian Dress In West London
Multicultural Wedding Inspiration at Dorney Court, Windsor
How To Host A Muslim Wedding Guest At A Non Muslim Wedding Especially During Ramadan