Did you know that the average wedding spend is over 30K? Here at Magpie Wedding, we don't care if you spend £500 or £50,0000 (it's your day after all) but we do think it is time to start to think about HOW we spend that money. While most of us are trying to reduce our carbon footprint, reduce our single-use plastic use and support slow fashion in our day-to-day life, we often forget all this when it comes to our wedding day. Outdoor wedding with plastic throwaway glasses? Dresses shipped in from China with questionable working practices? We want to say NO to this, instead choosing eco-friendly practices – which is why we have written a free sustainable, ethical wedding guide with 35 ideas to have a more ethical wedding day. Here are 10 to get you started.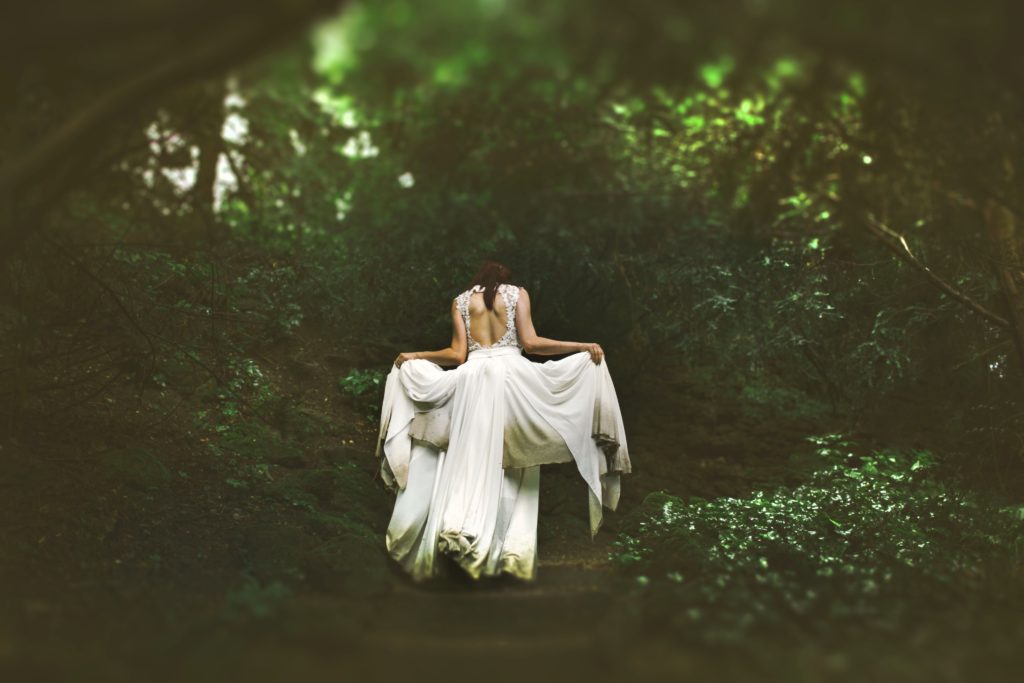 SUPPORT CHARITIES
Use charities, and charity shops for that matter, as your "go-to" place for your wedding day needs. Brides Do Good is an amazing charity that sells ex-designer samples at a fraction of the cost and you'll be helping to protect vulnerable young girls in the process. You can pick up some great finds in charity shops and then use a local alterations service to make it right for you.
REDUCE YOUR MEAT INTAKE OR GO VEGAN
Most food and cake suppliers now offer a delicious variety of options for vegans and vegetarians- gone are the days of the nut roast…finally! Why not reduce your meat options in general and opt for an ethical-friendly menu for the big day?
CONSIDER AIR POLLUTION
Think about your carbon footprint by using non-fuelled transport. Go electric with your cars, or if possible go vintage and get a horse and carriage, ensuring that the horses are happy and well looked after of course.
STAY SEASONAL
Ask your suppliers what's in season; what flowers are in season, and what vegetables are in season…if they are not in season they will have been imported increasing your carbon footprint! For example, peonies are much sought after but are only grown here in the late spring.
RE-USE AND RE-WEAR
Don't just buy shoes, accessories, suits, bridesmaid dresses, etc that can only be worn once. Choose styles that can be worn again and again – or can be reused for another purpose. And if not, then pass them on to another couple. Choose slow fashion if you buy new.
STOP FOOD WASTE
Think about your food wastage from the day; your caterers may already have something in place for this such as composting it so make sure you ask them and if they don't, arrange for as little waste as possible or give to a homeless shelter or charity.
DONATE AFTERWARDS
Try and have as little waste as possible. Think about what you will do with your flowers afterwards; you could donate them to a charity, local hospice or care home to brighten up someone else's day, or take them to a local hospital!
CHOOSE GLITTER ALTERNATIVES (AND DITCH THE SEQUINS)
Glitter is also plastic, however you can find plastic free, biodegradable glitter from guilt free companies such as Glitter Revolution. Insist your make up artist uses it as well as in any decorations that you make.
MAKE YOUR OWN
Make as much as possible and include your guests in the process. So many things can be made from pallets too, such as table plans, seating, signs or broken down and repurposed for other wedding day items.
HIRE NOT BUY
Hire where you can with your styling, props and crockery or source second hand from charity shops or on local selling sites. If you need to buy, consider visiting independent shops on the High Street rather than the big chains and supermarkets that import from the Far East.
In fact it is worth considering this sustainable wedding guide diagram when buying for your wedding.
The Ethical Wedding Journey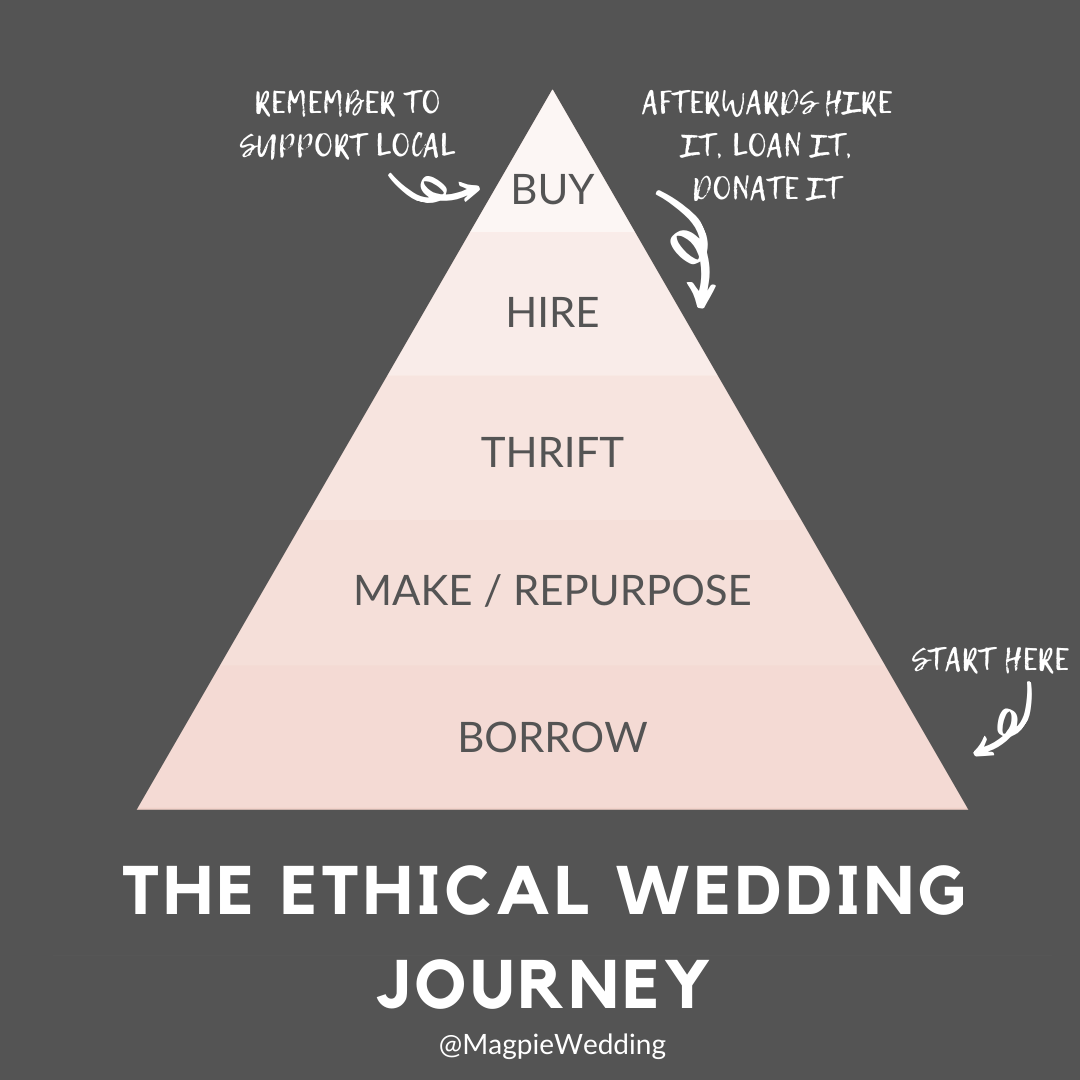 Can you borrow the item?
If not, can you make or repurpose the item?
If not, can you thrift the item? (Buy secondhand)
If not, can you hire the item?
If not, buy locally and support the independents
And afterwards, can you help by lending the item, hiring the item or donating the item?
Together we can start to make a change – and we invite you all to join us – with out free sustainable ethical wedding guide and by coming to The Ethical Wedding Show.
IF YOU LIKE THIS PLEASE PIN IT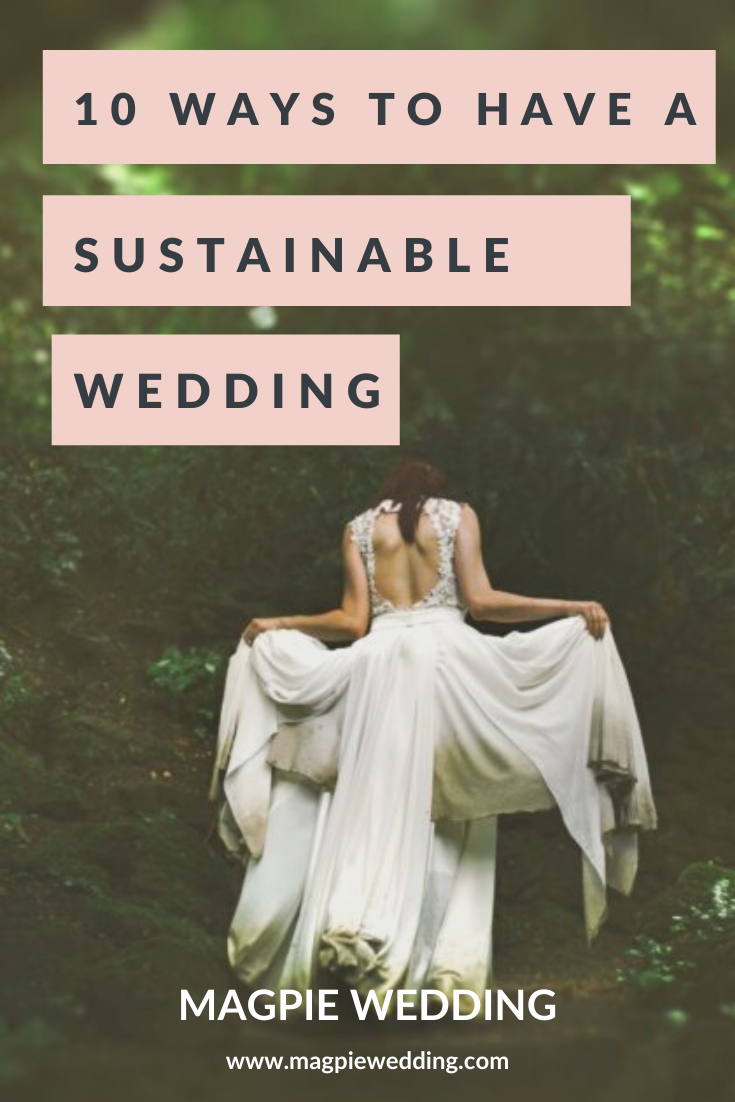 For more sustainable wedding blog ideas: