No wedding is complete without some music – it's the soul of the ceremony and adds so much more life and character to any given moment, whether it's when the bride walks down the aisle or the couple has their first dance together. But apart from these major moments, you can also make the wedding all the more lovely by incorporating your love for music into different parts of your wedding, instead of restricting it to the generic moments.
After all, music is so much more than sound that fills the silence, it can completely change the atmosphere of your wedding, especially if you choose your music wisely and tastefully. Today we're going to be talking about some of the ways in which you can add in some wonderful music to different parts of your wedding which others may not have thought about before.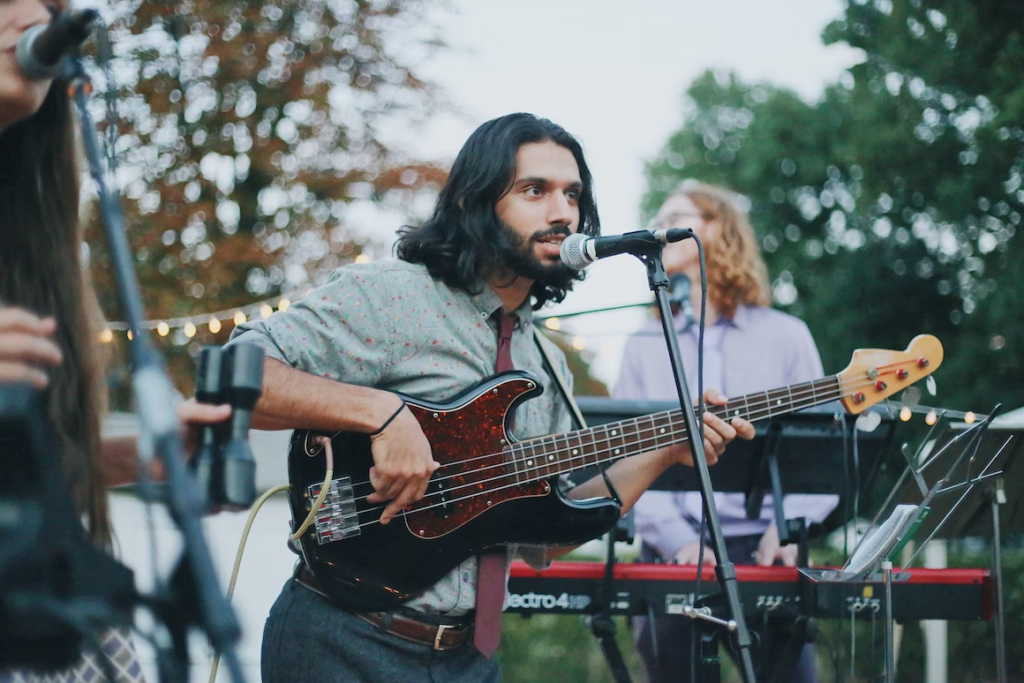 Use musical decor for your wedding
If you're truly a music lover then this is something you will want to look into, especially since not many people may have tried this approach before. While flowers seem to be the go-to for most people when it comes to wedding decor, it can often come off as generic and not really mean something personally to the couple. Instead, putting in some effort into making the decor represent something that's close to your heart can make the ceremony all the more meaningful.
For example, you could incorporate musical decorations into your wedding decor, such as centerpieces made of sheet music or musical notes hanging from the ceiling – this can be made in glass and added to lights, so it doesn't look tacky but blends in with the delicate atmosphere.
In addition to this, adding wind chimes to an outdoor wedding will add a heavenly touch to the whole setting, especially if there's a mild wind around the area. What better way to show your love for music than through elegant decor that also sounds soulful?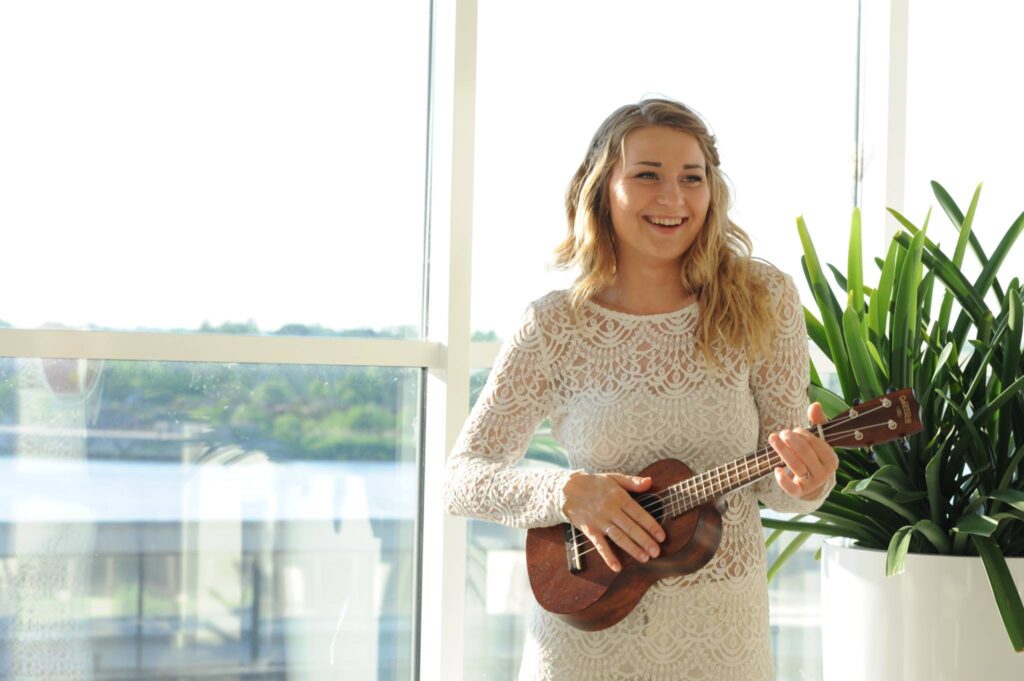 Visit a musical venue for your hen party
The best part is that you needn't restrict having music just to your wedding – you can also incorporate it into all of your pre-wedding celebrations! If you're planning to have a hen or bachelorette party right before your big day, then you should consider visiting a music venue to really sit back, relax, and let loose.
The best part is that most music venues have excellent service, and super serene and calm surroundings, and speaks to music lovers on a deeper, more meaningful level than all the other parties where you're just going to be having superficial fun.
There are many different venues you can consider visiting, but you should also check out these music venues which are the best in Mississippi and have high ratings throughout the year.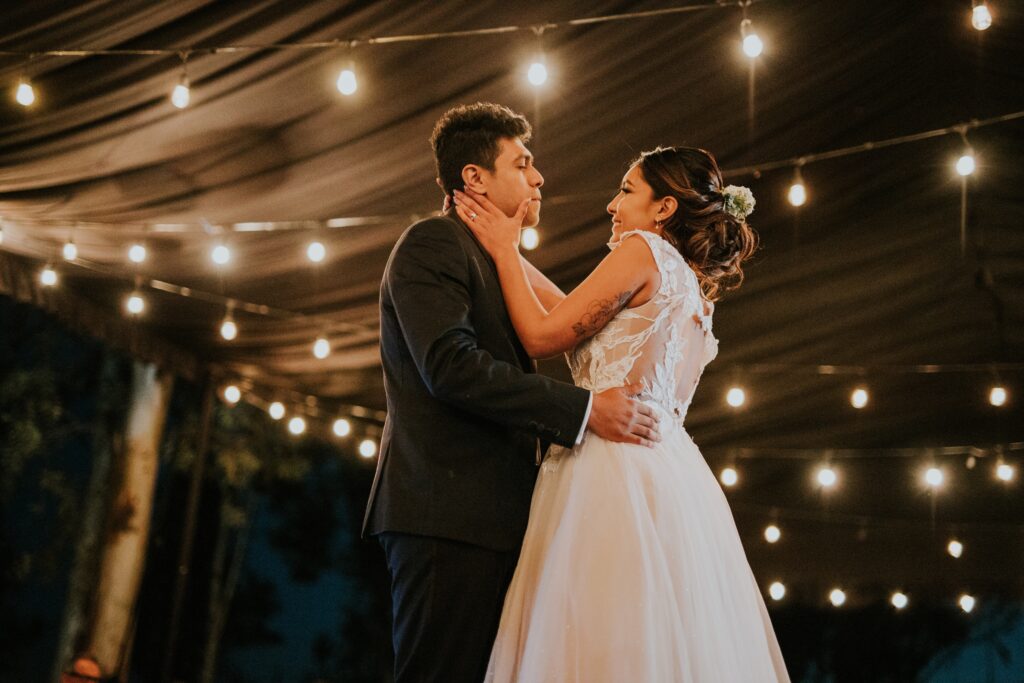 Choose the best music for all parts of the ceremony
Select music that reflects your personality and sets the tone for the ceremony. Consider live music, such as a string quartet, acoustic guitarist, or vocalist to perform during the ceremony.
You'll also need to choose pieces for when you walk down the aisle, when guests are settling down at the reception, when you have your first dance with your father and partner, music for when everyone else decides to dance, and then finally some toned down music when it's just family and close friends spending some time together.
If you plan on leaving for your honeymoon right from the venue, then you can consider adding soft music to the background then too.
WANT MUSIC INSPO FOR YOUR WEDDING? CHECK OUT OUR FREE PLAYLISTS.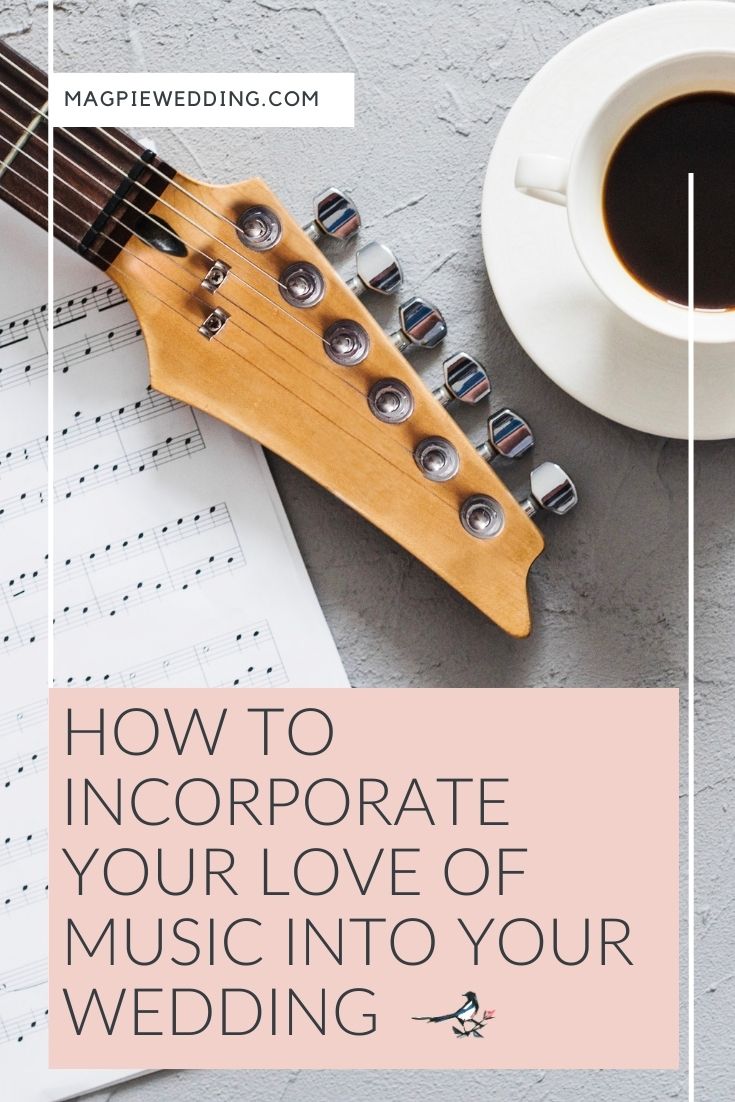 This is a collaborative post