If you're a bride planning an eco-friendly wedding (and want your hen party to be the same) or a bridesmaid that's required to plan an eco-friendly hen party for a green bride we've got some ideas for you! Being more eco-conscious is always a good thing and ditching some traditional methods when partying is the way to go if you want an all-around, better for the planet, but just as much fun, party! Ditching the plastic willy straws (metal ones are available ; ) ) is the first thing to do, but how can you go one step further and plan an eco-friendly hen party to remember for the bride-to-be and her hens?! Let's see…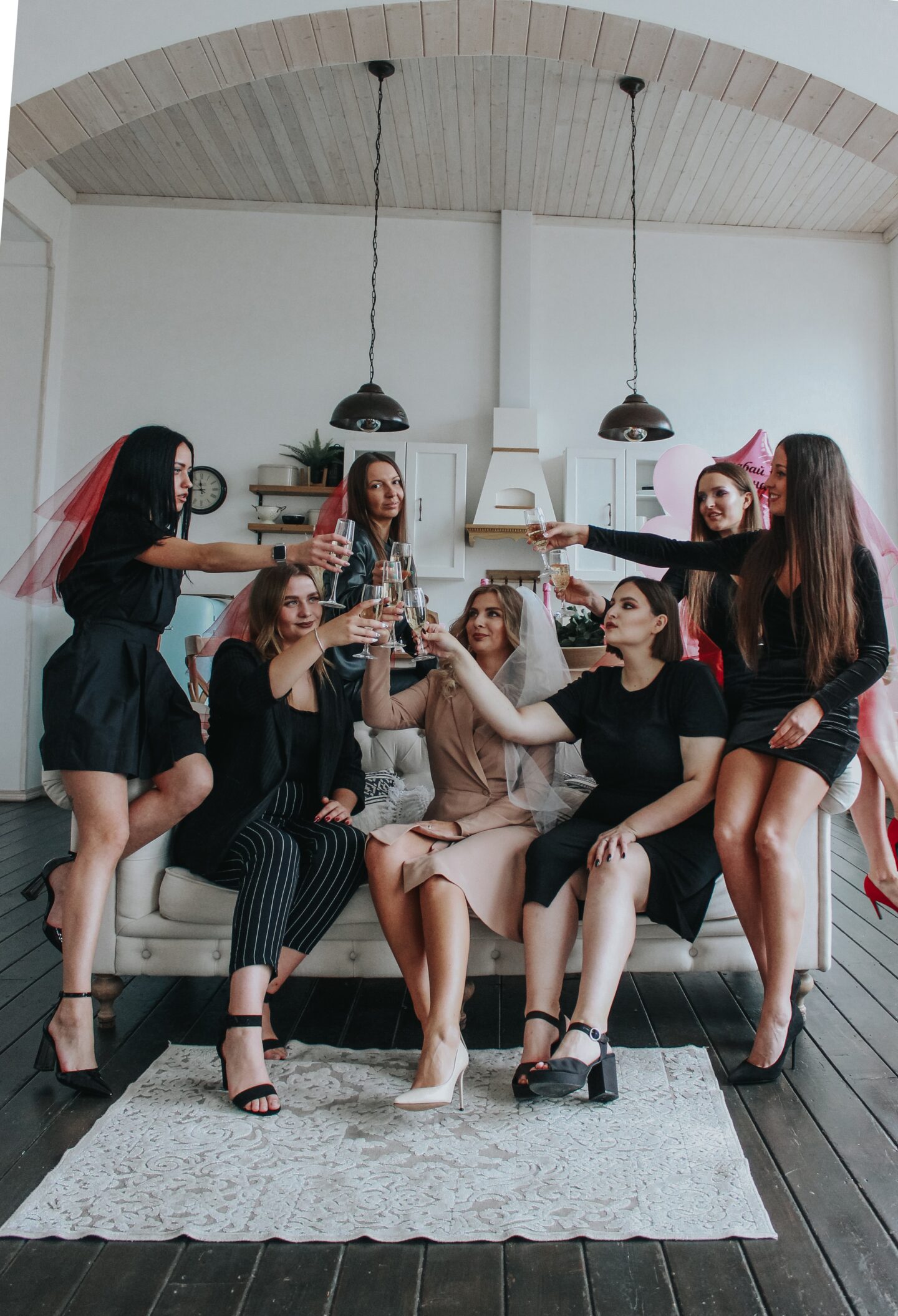 Stay and Buy Local
Staying local if possible (and desired) is a surefire way to reduce your carbon footprint especially if you have lots of people attending. It means that you and your guests won't have that far to travel, and could potentially walk to the venue and/or activities! This might not be an option for some people so if you choose to go further afield make sure that you and your guests car share or take public transport to make it more eco-friendly. Wherever you end up, buying local is also another way to make the hen party as sustainable as possible. Buying from small businesses that use local produce puts money back into the community! Win-Win!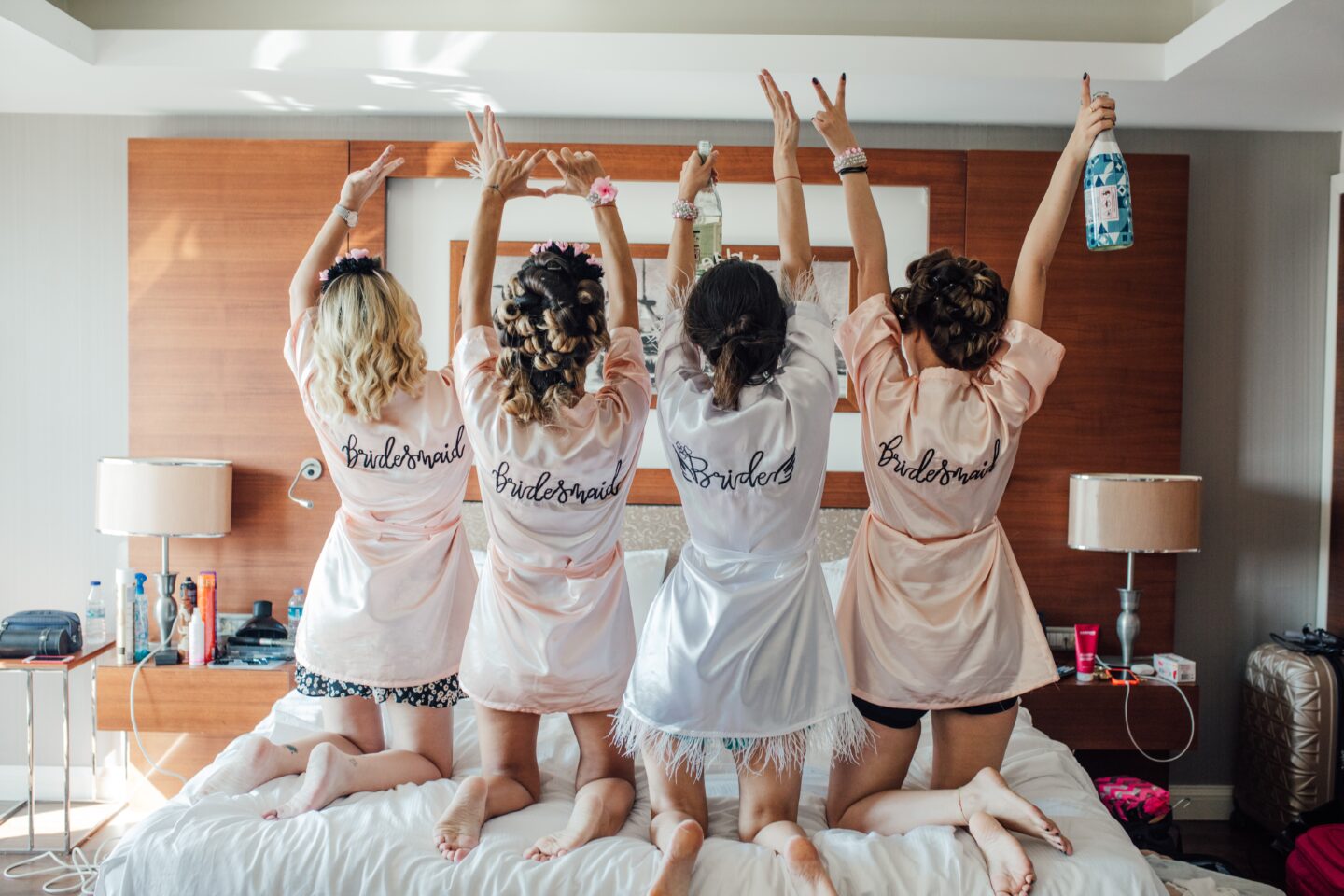 Plan For An Experience Not The Materialistic Things
A hen party is all about the experience, however, sometimes we can get carried away with materialistic things. Try to plan based on the activities and experience only. Planning a scenic walk with activities such as a 'find the hen's belongings' along the way or do hen party bingo whilst cycling on a tandem! The world is your oyster. It's about the memories, not the stuff.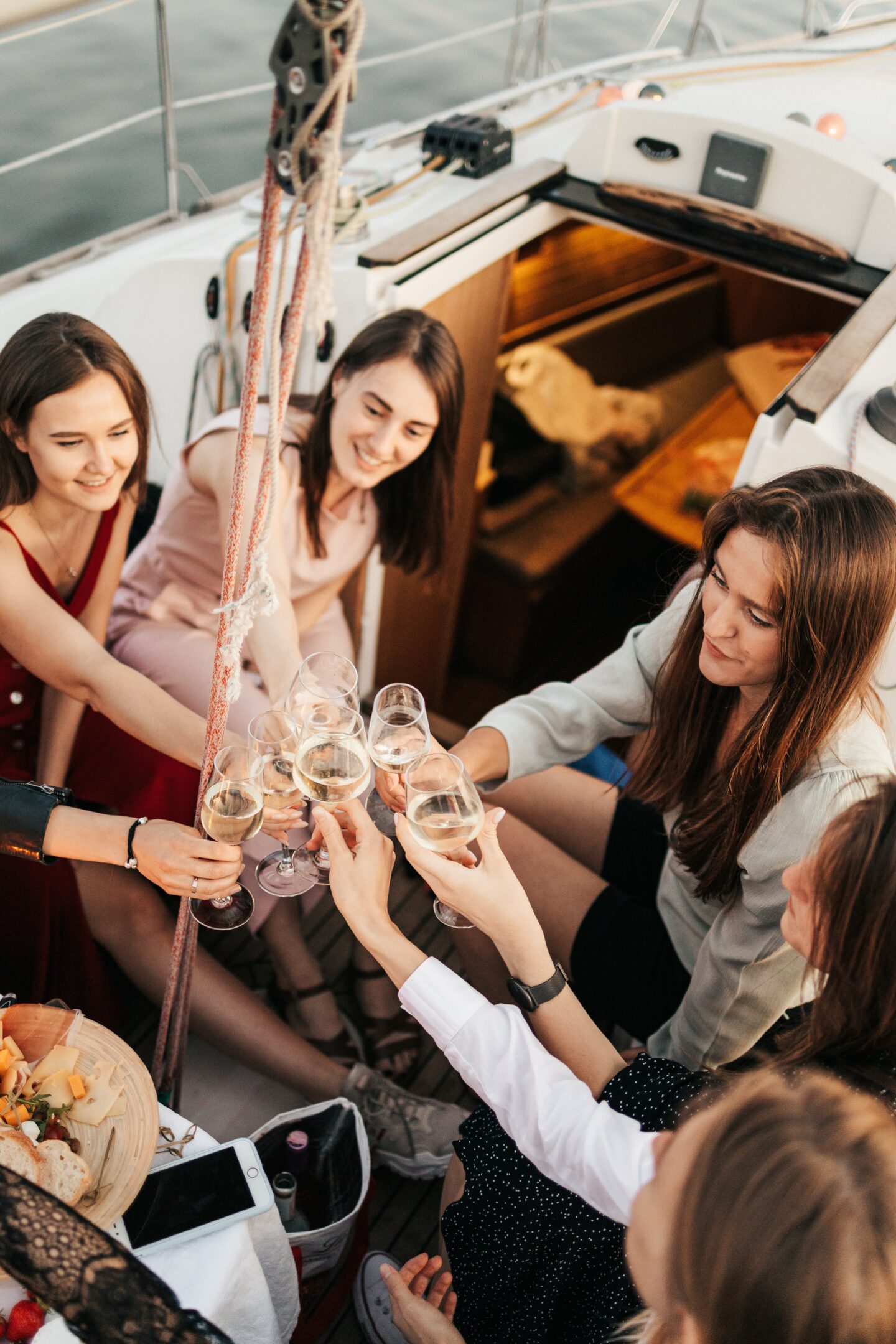 Sustainable Stays
There are lots of amazing venues in the UK that offer sustainable stays! Hurrah! These tend to be for a more chilled-out hen party so if the hen would rather get pampered instead of dancing the night away then this is a great option. Plus you'll have to organise less as all the ethical bits will be taken care of at the venue!
Borrow and Hire
People have all sorts stashed away for a rainy day so ask them if they have any decorations you can borrow. Alternatively, you could choose a venue or accommodation that needs very little decoration as the beauty is within. Start with the other hens and ask them what they have that they could bring with them. If you need anything of substance then consider hiring instead of buying too. Lots of companies have great props or even garden games to hire!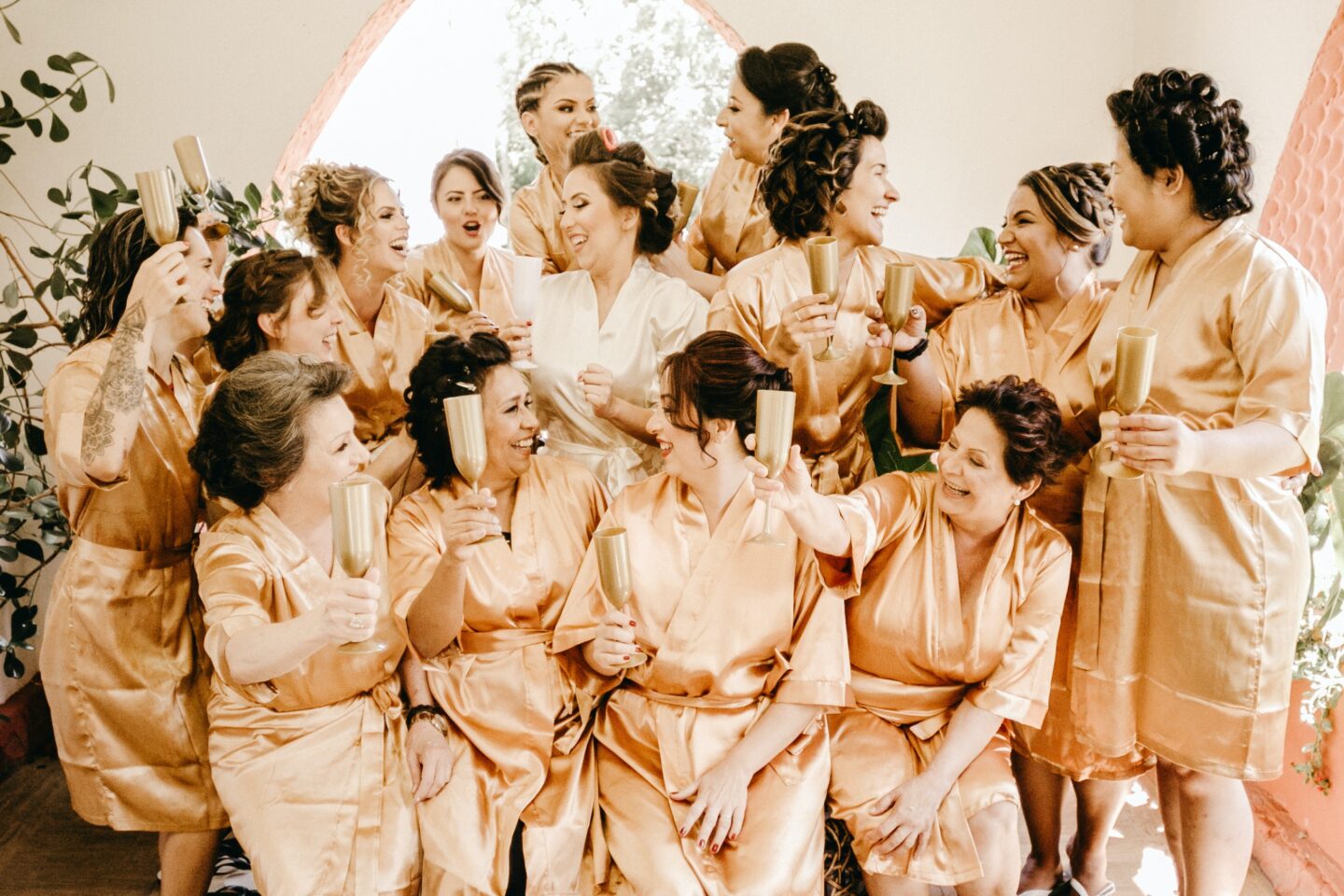 Buy Second Hand or Vintage
Themed t-shirts tend to be a thing for hen parties, so instead of buying extras why not use things from your existing wardrobe and add to it? You could have a colour-themed evening and if you're doing fancy dress make it an easy one. That way people can use existing items of clothing and buy extra bits second-hand from charity shops or online. Vinted is a great app for finding treasures!
Seek Out Sustainable Food and Drink Choices
Seeking out sustainable food and drink choices is now easier than ever! Buy local where you can and if you're planning a picnic, choose sustainable produce. Drinks (including alcohol) can also be sourced ethically. Do your research and choose wisely so you can eat eco-consciously at a party to remember. You may even find a new favourite place or try a drink that you'll love forever more!
See some Eco-friendly spirit choices here >> Eco-Friendly Spirits and Cocktails For Your Wedding Day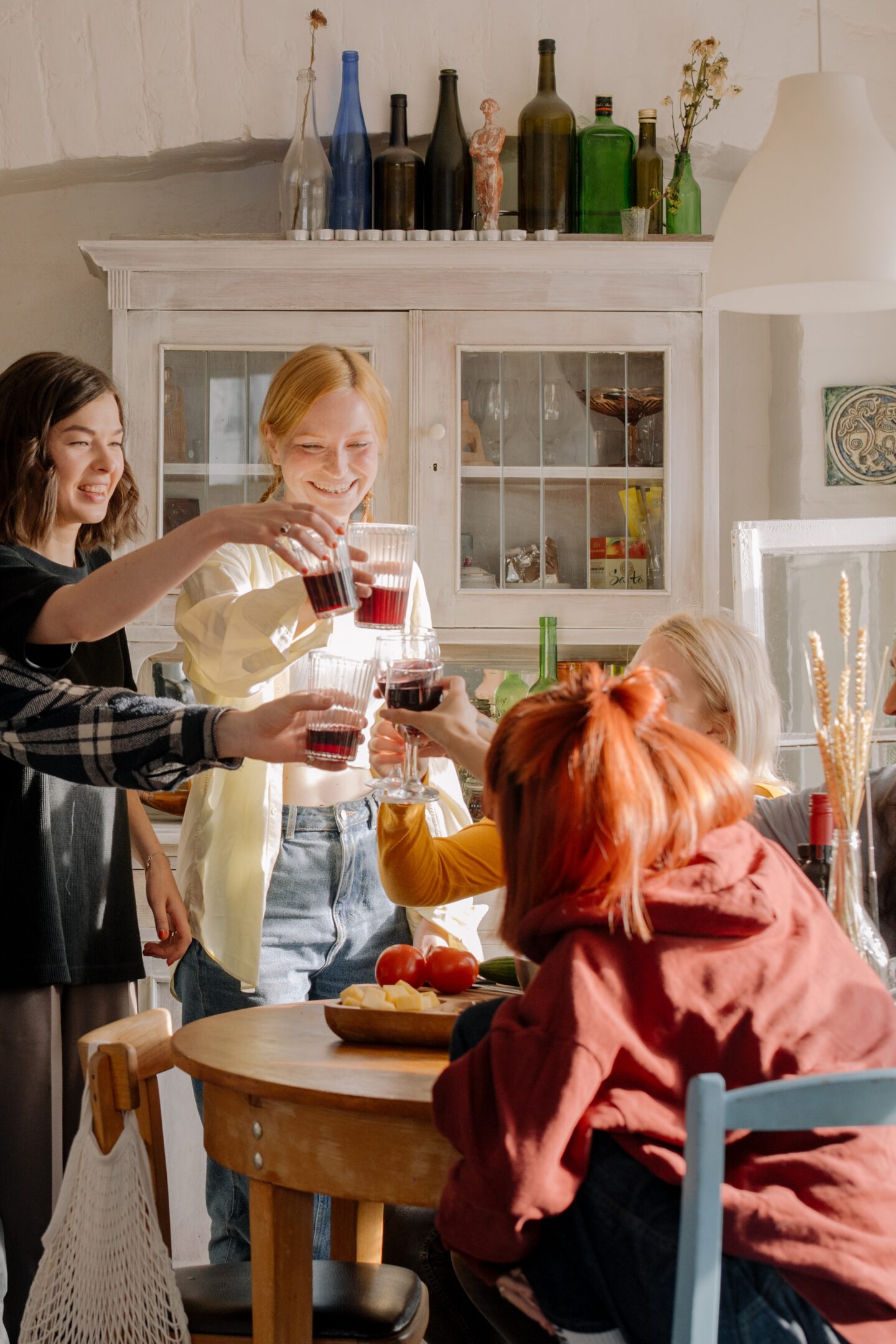 Use Technology
Where possible use technology instead of paper. You can design a beautiful e-invite if you or one of the hens is creative or you can get pdf downloads online too. If you're doing any quizzes or games then use technology for this too! Almost everyone has a phone and you can get some great apps for games. If you need paper make sure you use recyclable or go old school with a blackboard or whiteboard and a corresponding pen!
IF YOU LOVED THESE ECO-FRIENDLY HEN PARTY IDEAS, PIN THEM FOR LATER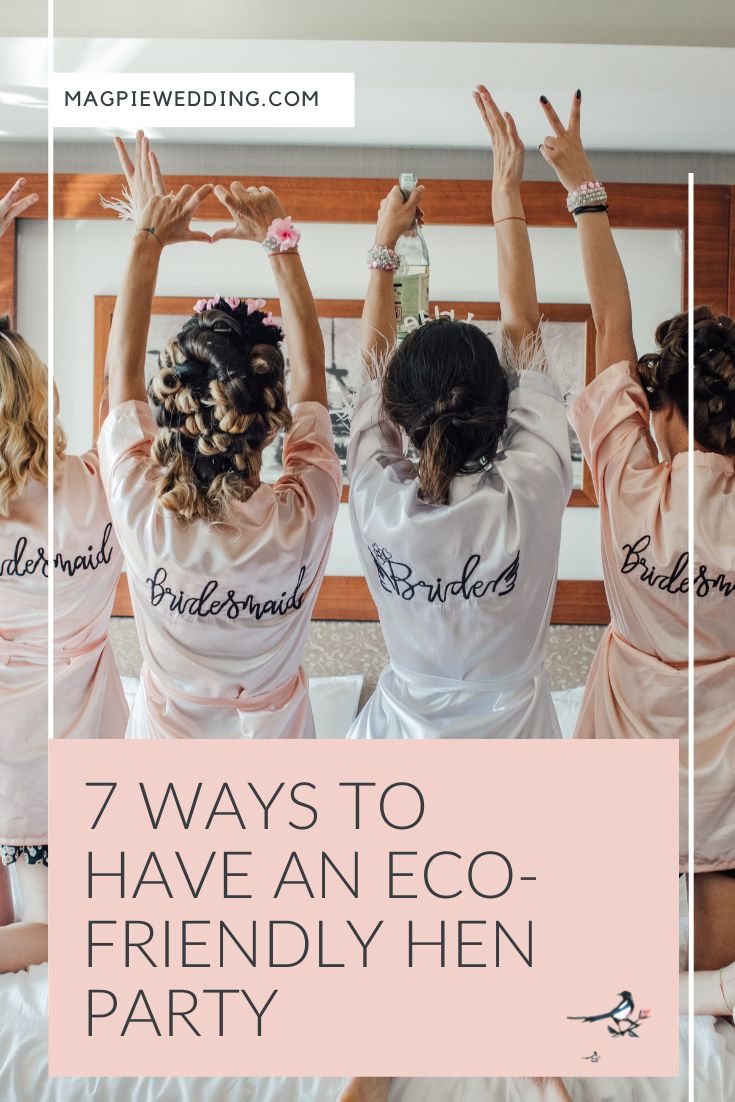 If you loved these eco-friendly hen party ideas you may also like;
Hen Party Planning – 7 Practical Dos and Don'ts When Organising a Hen Party
7 Alternative Hen Party Ideas in Leeds, West Yorkshire
Magpie Wedding's Spotify Hen Party Playlist