There are so many options on what you can do for your Hen Party; but whether you're having a full blown boogie, going to the spa, or having a girls night in. our Hen Party playlist will set the tone for you and your friends!
Here are our top favourite tunes to feature in your hen party playlist:
1) Sisters Are Doing It For Themselves – Eurythmics
Starting it off with a total throwback that we're living for! This simply has to be one of the best female anthems out there, what a great way to get you feeling confident and excited for your Hen Do!
2) Lady Marmalade – Christina Aguilera, Lil' Kim, Mya, Pink
This is an iconic sing-a-long tune that your whole hen party is sure to know! What better way to get ready with your girls than a song made by 4 incredibly talented women, did somebody say girl power?!
3) Run The World – Beyonce
When collating this playlist this was one of the first songs we added. Now it's about time we learned the dance…although we're not quite sure where to begin!
4) Girls Just Want To Have Fun – Cyndie Lauper
Any fears or anxiety you have? They'll be non existent after you've been whisked away by this throwback tune.
5) I'm Every Woman – Whitney Houston
How angelic does she look in this video?! We're obsessed with this song and we're sure you're the same! Don't miss out on this perfect 'girls night' tune when you and your friends are altogether.
6) Get Your Freak On – Missy Elliot
This hen party tune is perfect to boogie along to, its bound to give you the confidence to get on your feet and dance the night away without a care in the world!
7) Wannabe – Spice Girls
We couldn't finish this blog without including this song! The perfect friendship anthem, 'If you wanna be my lover, you gotta get with my friends', amen to that!
8) Like A Girl – Lizzo
Unlike the others this song came out quite recently, Lizzo is a new artist on the scene and she is killing it! From being an advocate for body positivity to promoting self-love, we're loving hearing her tunes wherever we go and we're sure you're the same!
IF YOU LIKED THIS BLOG, AND WANT TO SHARE THIS PLAYLIST WITH OTHER BRIDES, PIN IT!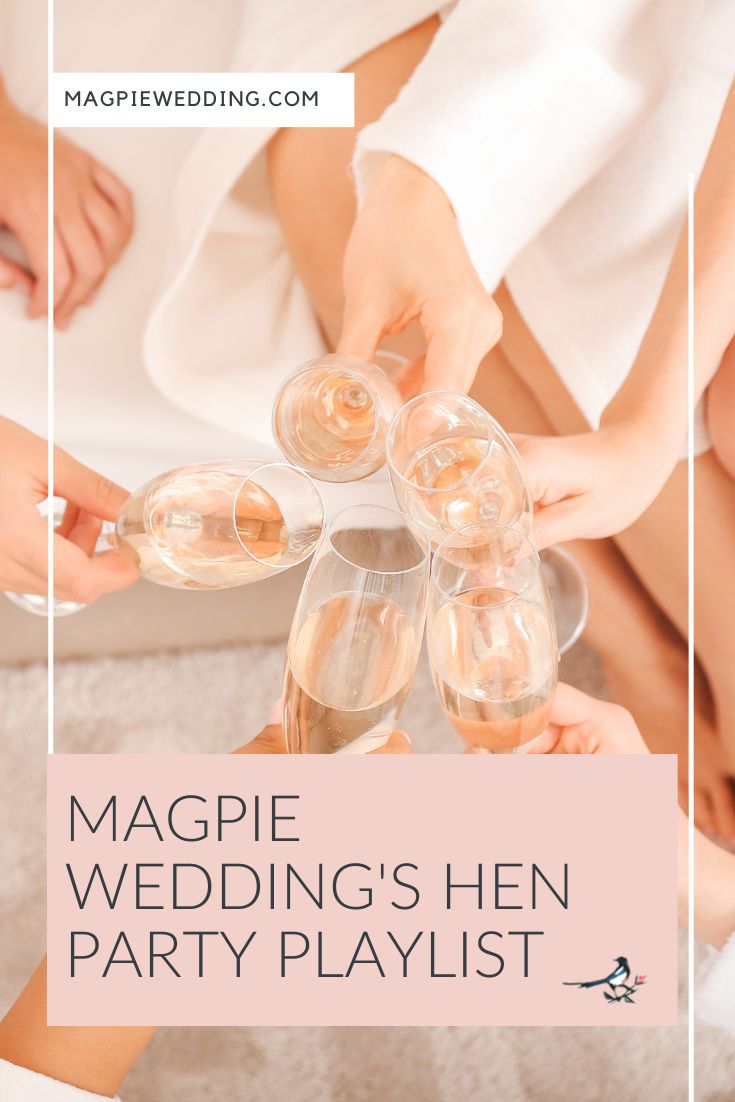 If you loved this hen party playlist you may also like;