We were blown away with the positive reaction to our Speech Bingo printables so because of this we took on board your alternative and creative ideas and are happy to announce that new printables are here! Our Song Request Cards are ready to download for free, simply print and cut them out.
The idea of Song Request Cards came from our own personal experiences being at parties and events. Have you ever been at a event where you have never heard of the music being played? A lot of the time this can make guests feel as if they can't make the most of the moment. However, by adding these cards to the big day your guests wont feel left-out, like many usually are, because they can't sing along or join in with the dancing.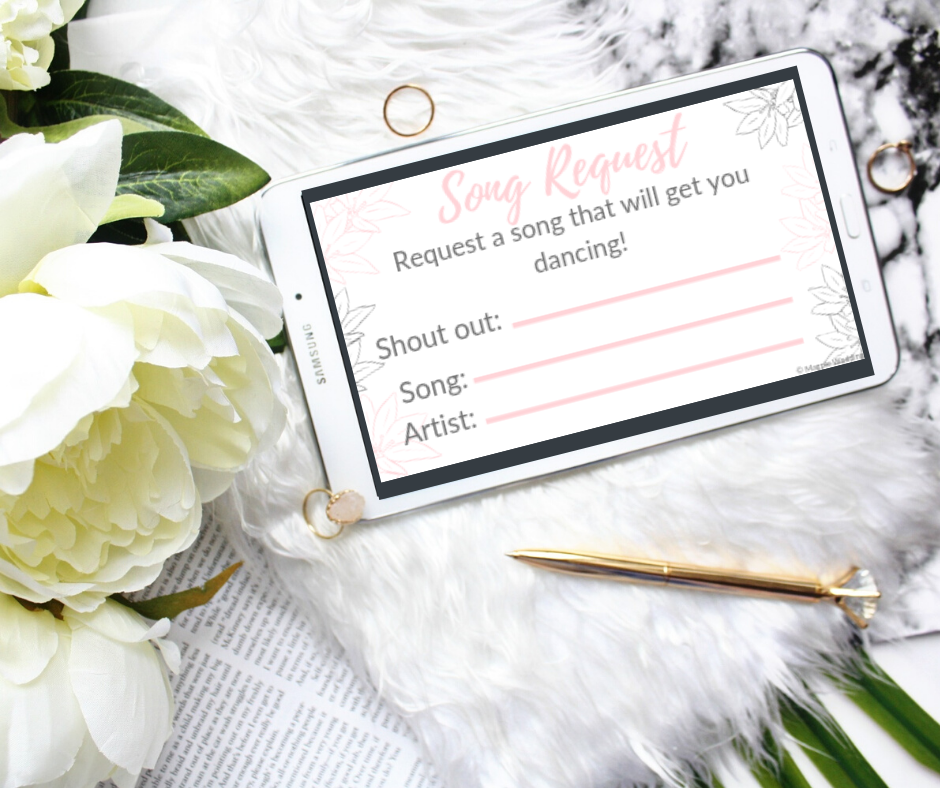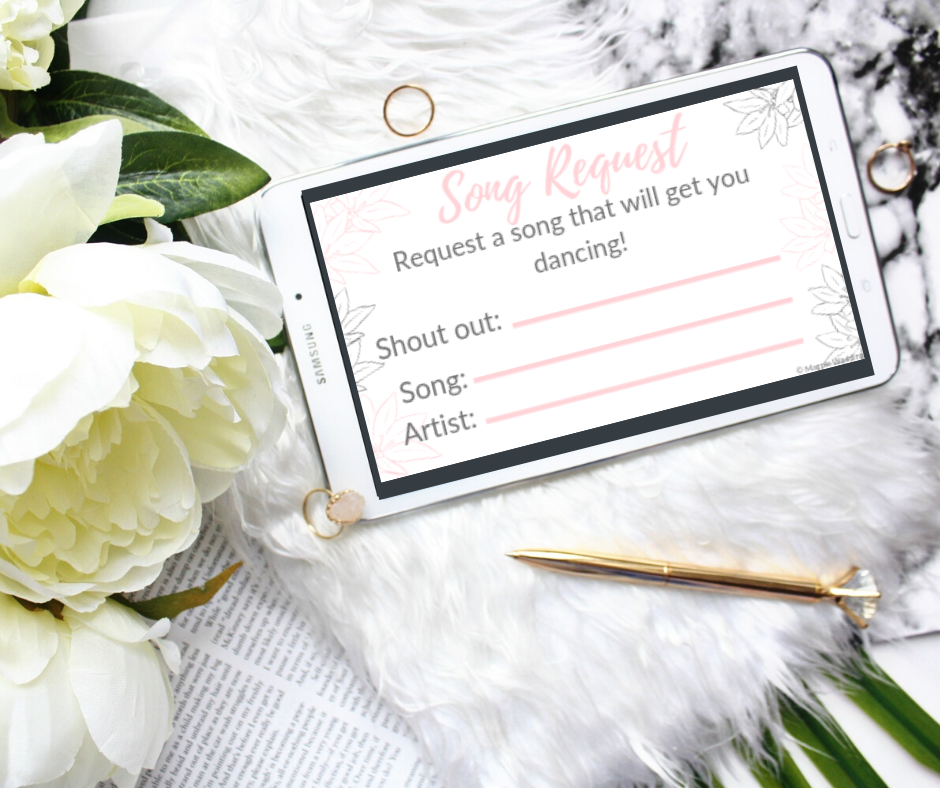 These little, but eye-catching cards will add that special and personal feel to your big day, allowing family and friends of all ages, and music tastes, to have a voice on what is played at your wedding reception. Hopefully giving them no excuses when it comes to having a dance.
We've continued with our 4 classic designs that range in both colours and fonts. A pastel pink floral one, a sage green leafy one, a 90s colourful geometric one and a golden, yellow celestial one. However, don't threat if these don't fit your theme! If you have any suggestions on what styles you want to see just let us know. We will do our best to create these for you.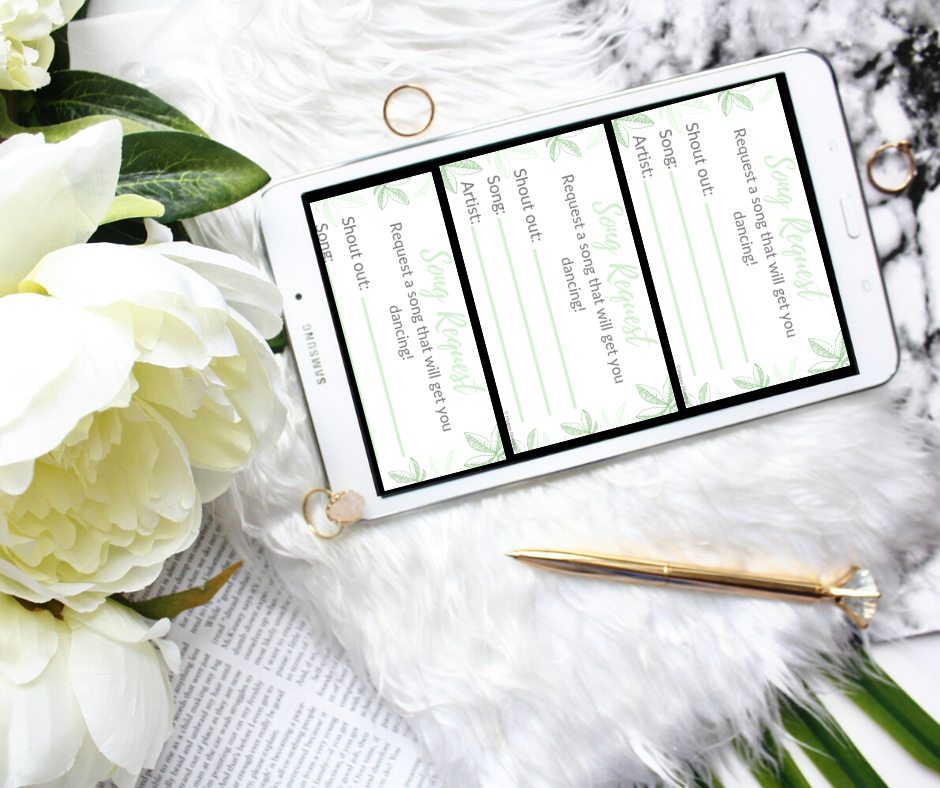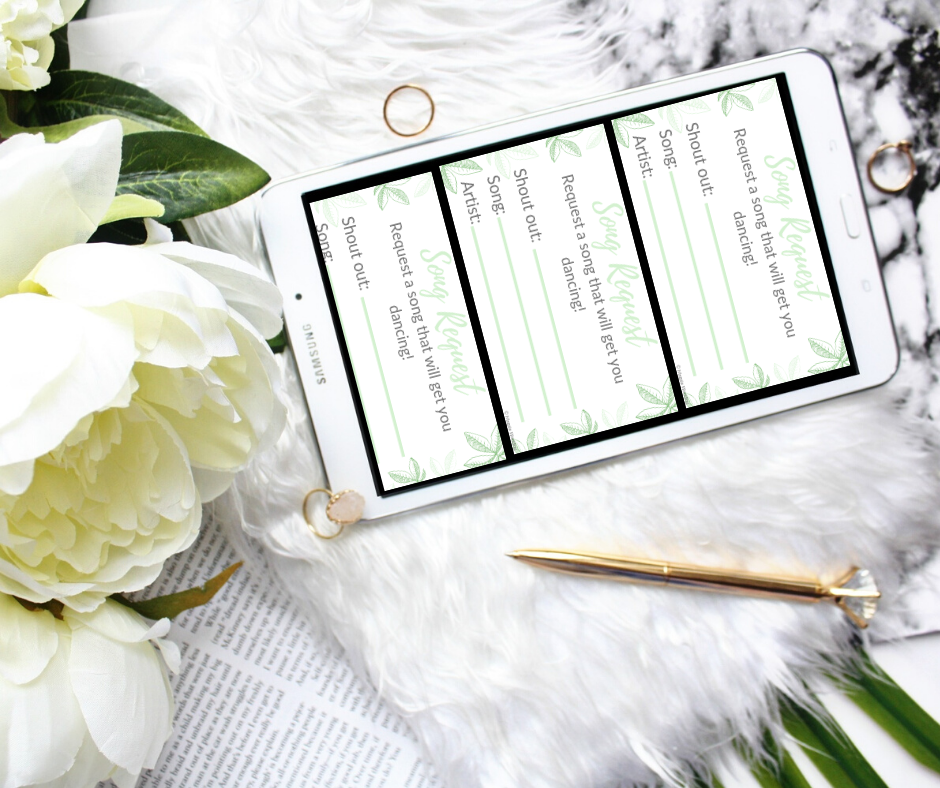 Simply pop a few of our Song Request Cards, along with some pens, on every table. They can be a great conversation starter – often your guests will find they have lots in common!
Don't forget to keep an eye out for sneak peaks on our social media. Above all you can have the chance to decide which printables, guides and playlists we create next! Expect to see things such as colouring packs for kids, games for stag and hen dos, photo props and even wedding venue decor.
Don't forget to have a look at our other free guides, playlists and printables on our Freebie page. and join our free Facebook group for more helps and guidance with your wedding planning