Freebies for weddings? Not something we hear very often! However, we've created our brand new look free wedding printable packs for you to take full advantage of for your wedding day! Depending on what kind of theme you have, we have a pack jammed full of speech bingo, drinks tokens and song requests cards, in numerous different designs so you can pick which vibe you prefer! Check out our free wedding printables here…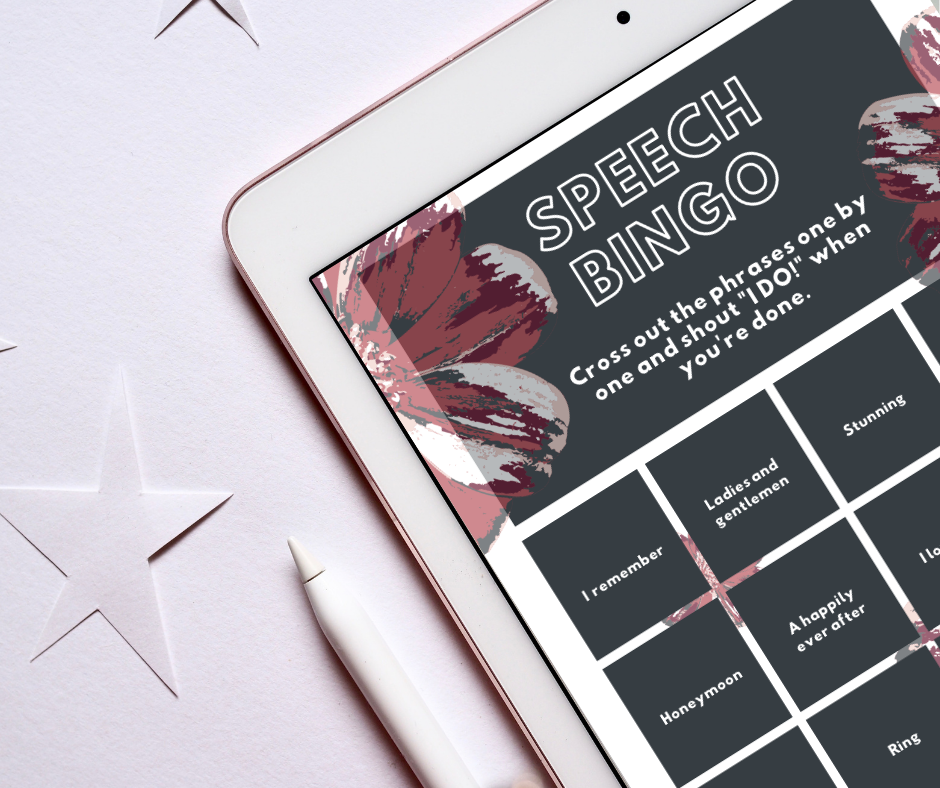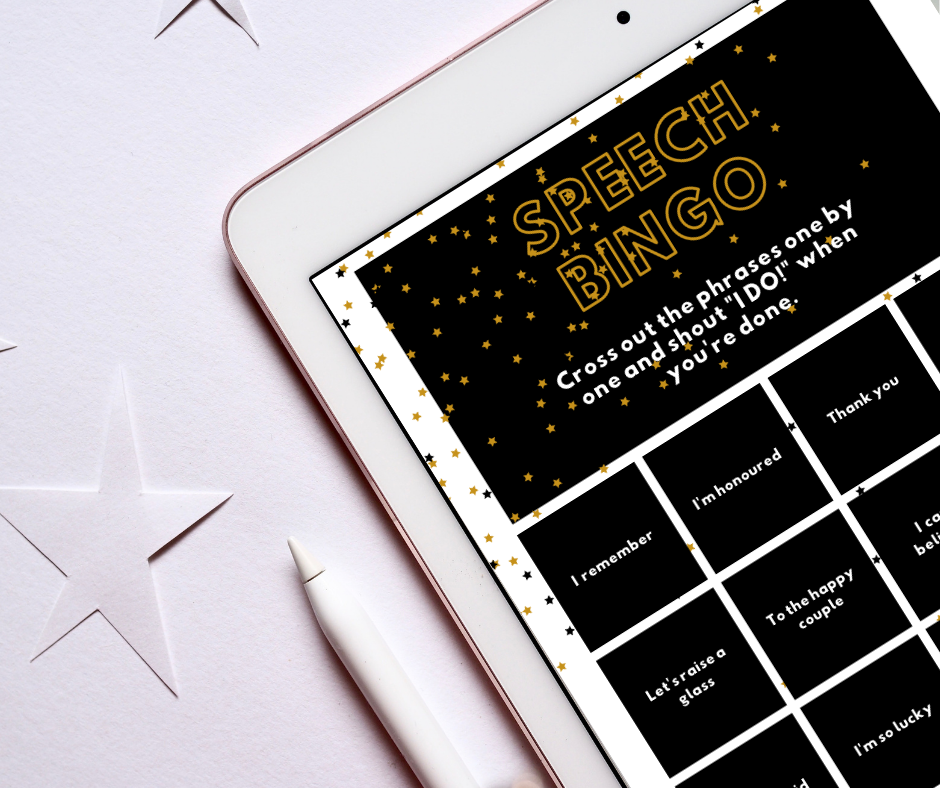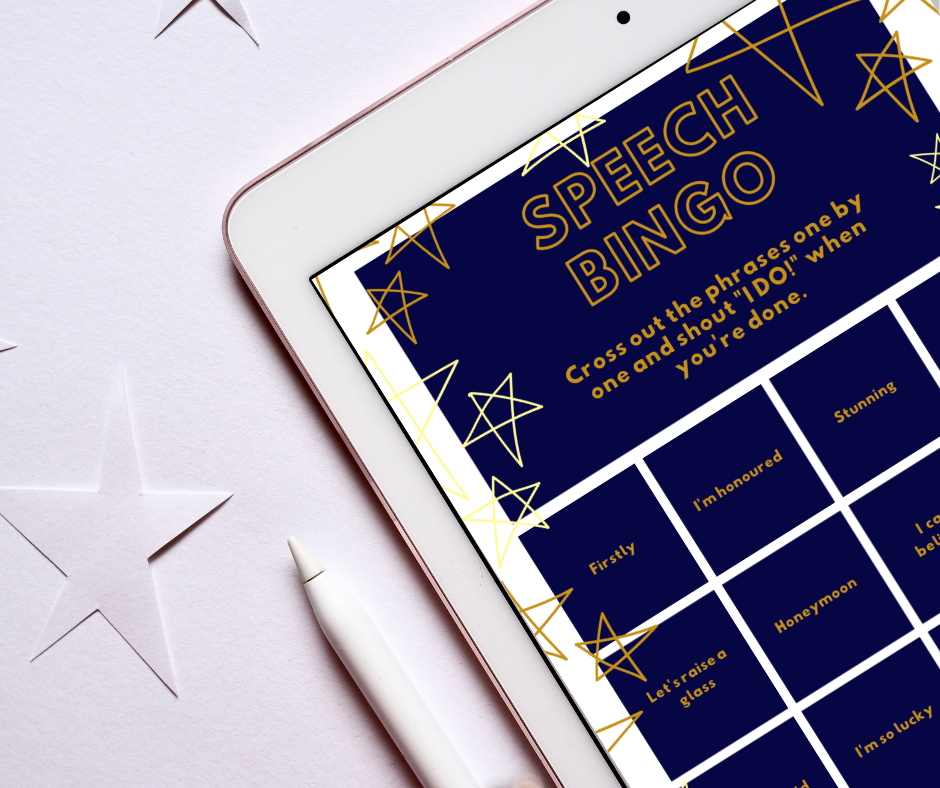 Keeping your guests engaged and entertained during the whole day is the best way to make sure that everyone has lots of fun. Either play Speech Bingo in teams per table or as individuals, either way, it is always a winner. You may have friends and family that have never met each other before so games can be a great way to loosen everyone up and can be a fantastic way to break the ice! With Speech Bingo it stills keeps the focus on you… which ultimately is what the day's about!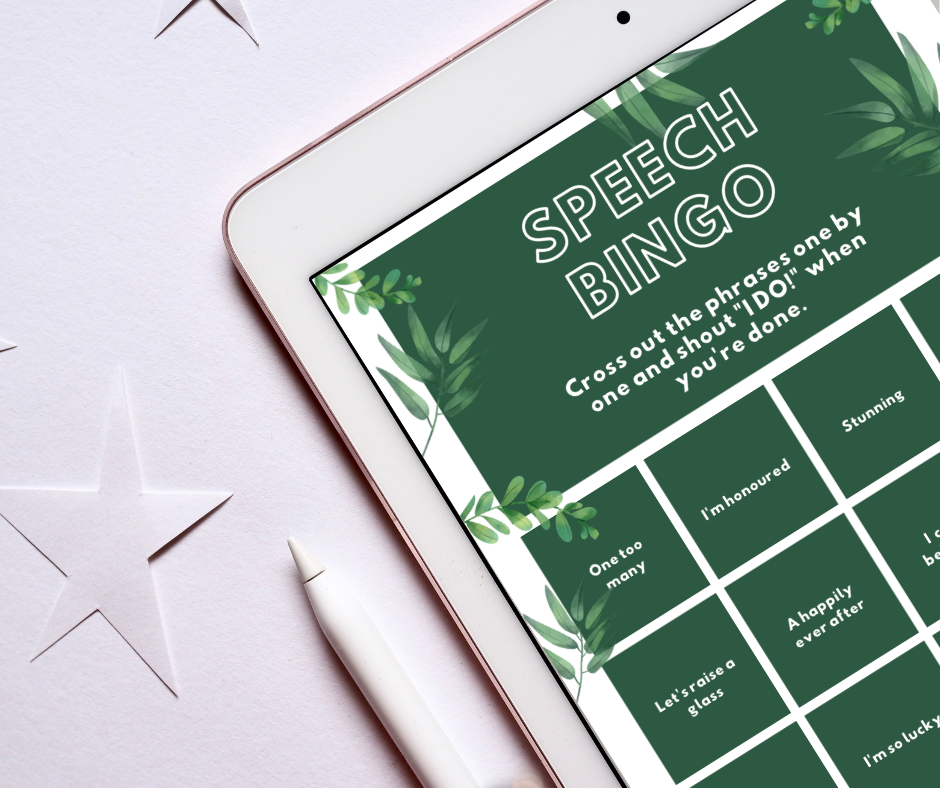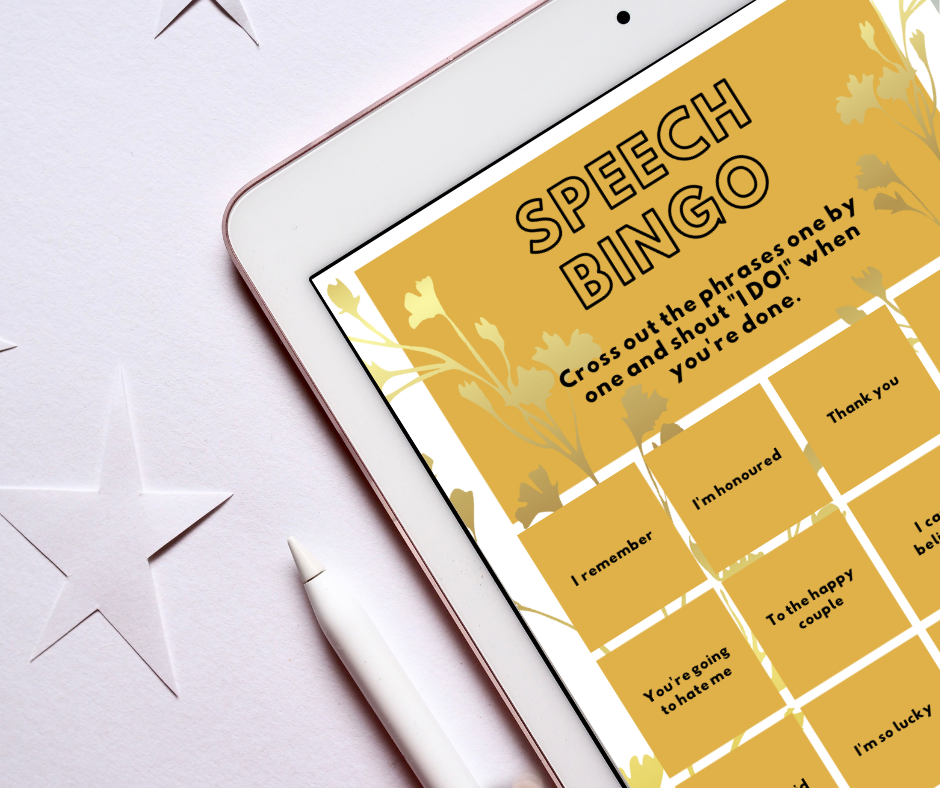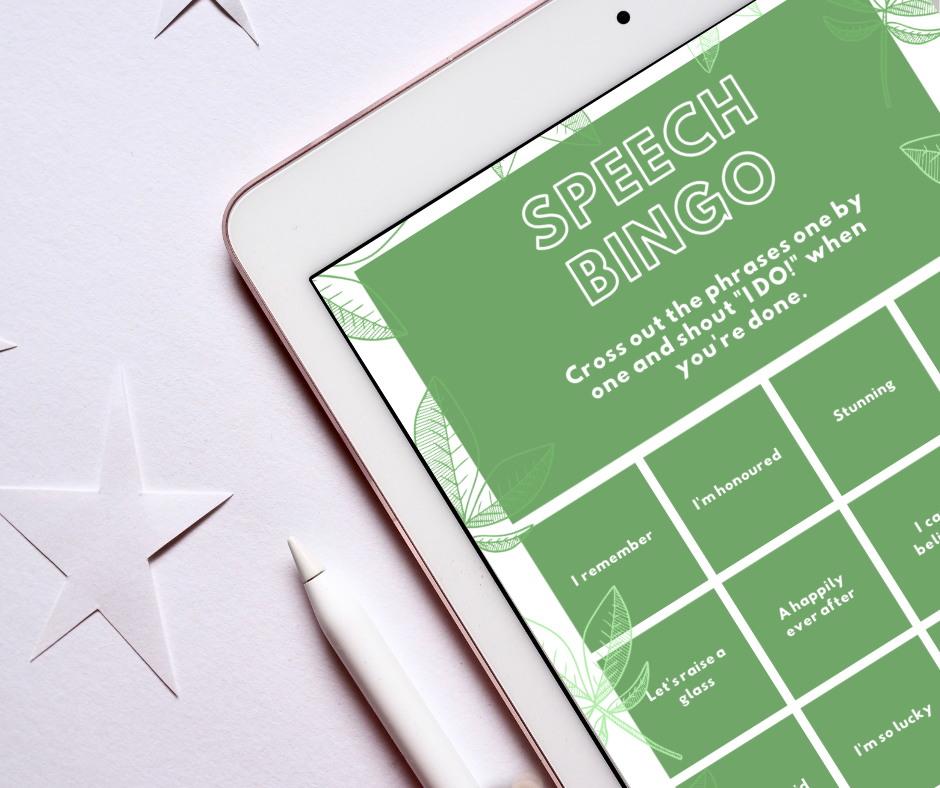 Speech Bingo is a great way to fully involve all your guests when it comes to the speeches! Not only can they enjoy the speeches, but they can also play along with our Speech Bingo cards for the chance to win a prize (if that's what you decide)! It gets everyone involves and if you have children at your wedding will keep them more than entertained… although I'm sure the adults will more than love it too! Who doesn't love a cheeky game of bingo!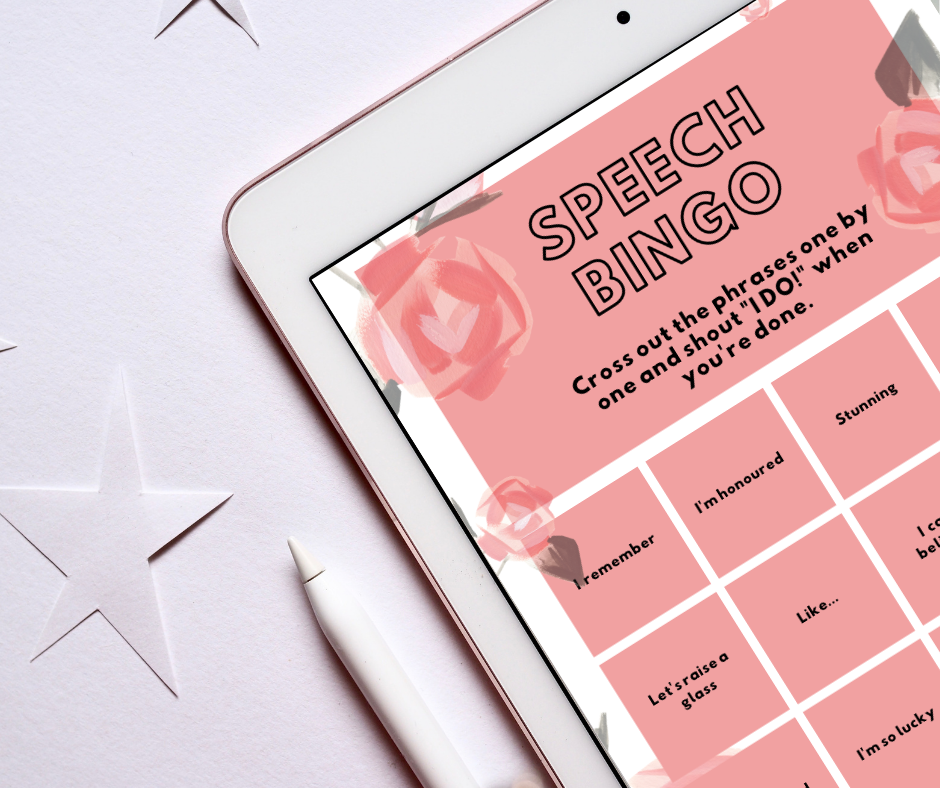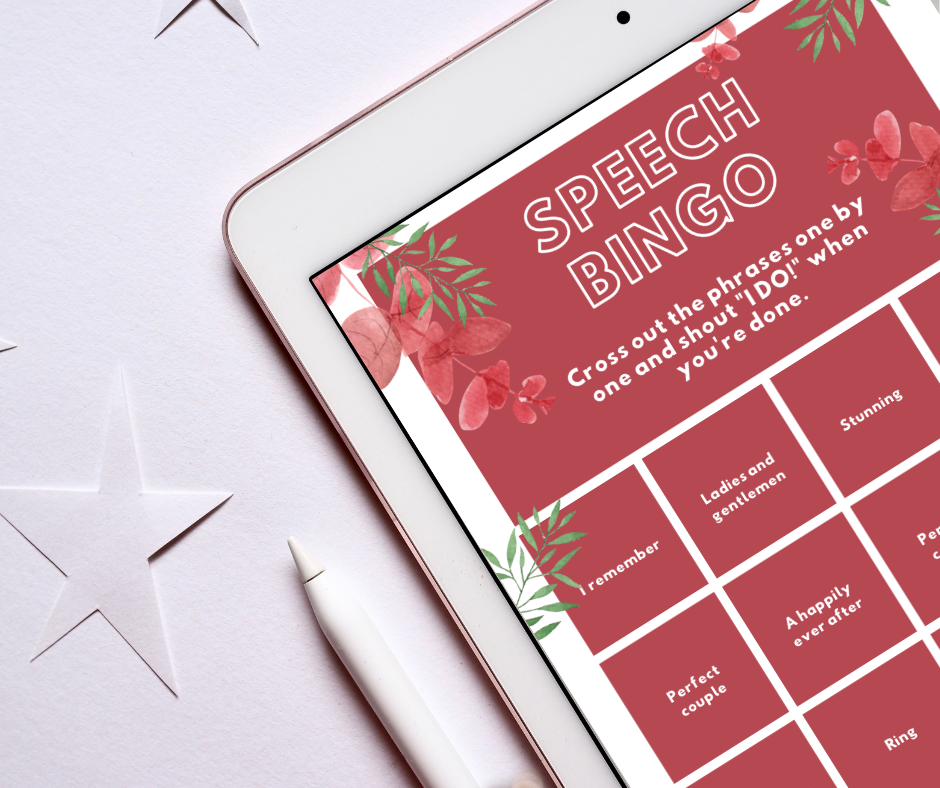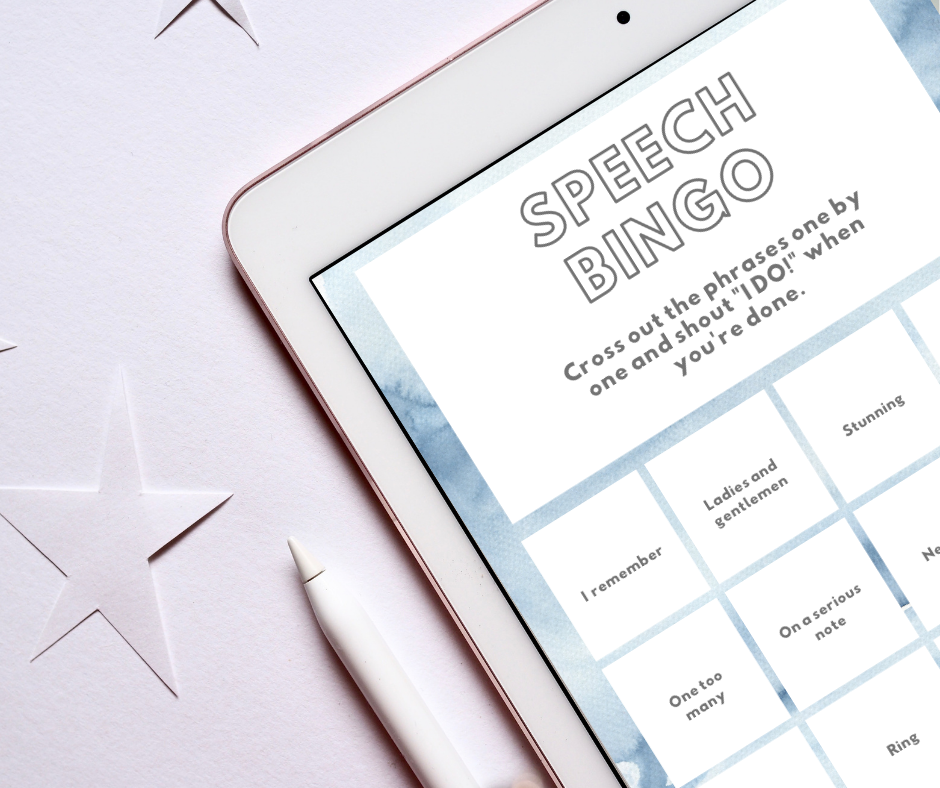 Wedding drink tokens are the perfect way to treat your guests at the reception and a way to say thank you for sharing your special day. You may decide not to put wine on the tables and have drink tokens instead. Not everyone likes wine, which means it gives your guests a choice of drink on the wedding day. It's an easy and simple way to provide a free drink especially if you cant provide an open bar. They could also be doubled up and used as your favours too! With these free wedding printables, you can choose how many to print and give to each guest, all they need to do is head to the bar and exchange their token for their favourite tipple!
Song request cards are also in our free wedding printables packs. These can be sent out with your invitations and come in a variety of designs to pick which one suits your theme the best! Get your wedding party dancing, there is no excuse if they have their favourite song played and it means that each and every one of your guests gets a song they want… it can also provide a fun night of an eclectic mix of music!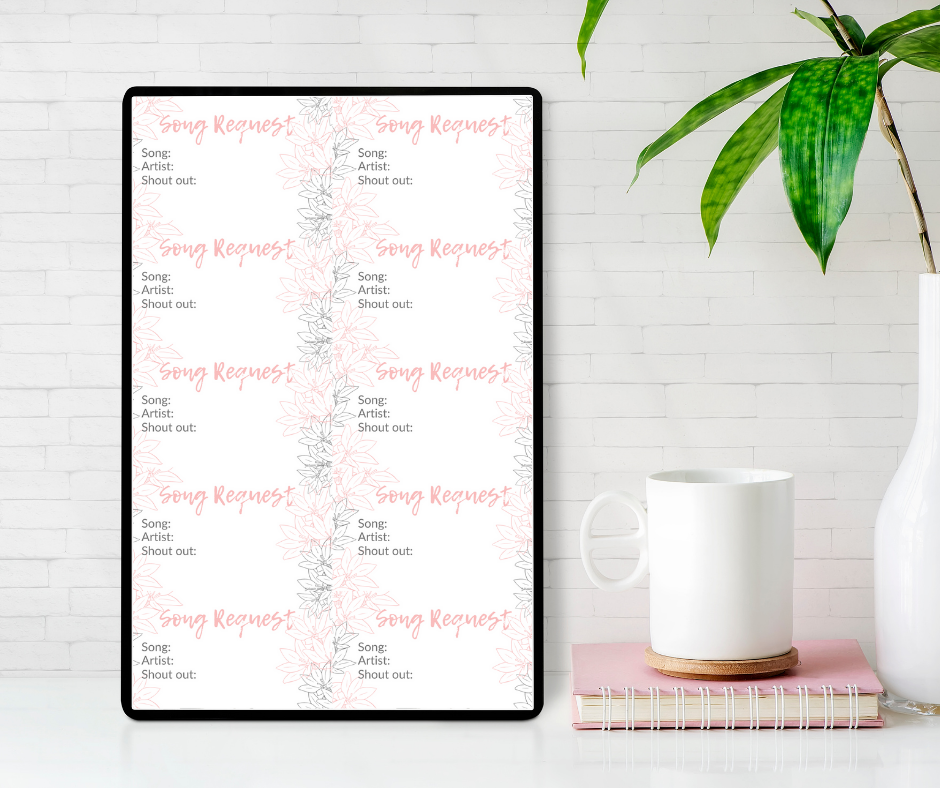 IF YOU LOVE THESE FREE WEDDING PRINTABLES PIN THEM TO YOUR PINTEREST WEDDING BOARD TO PRINT OUT LATER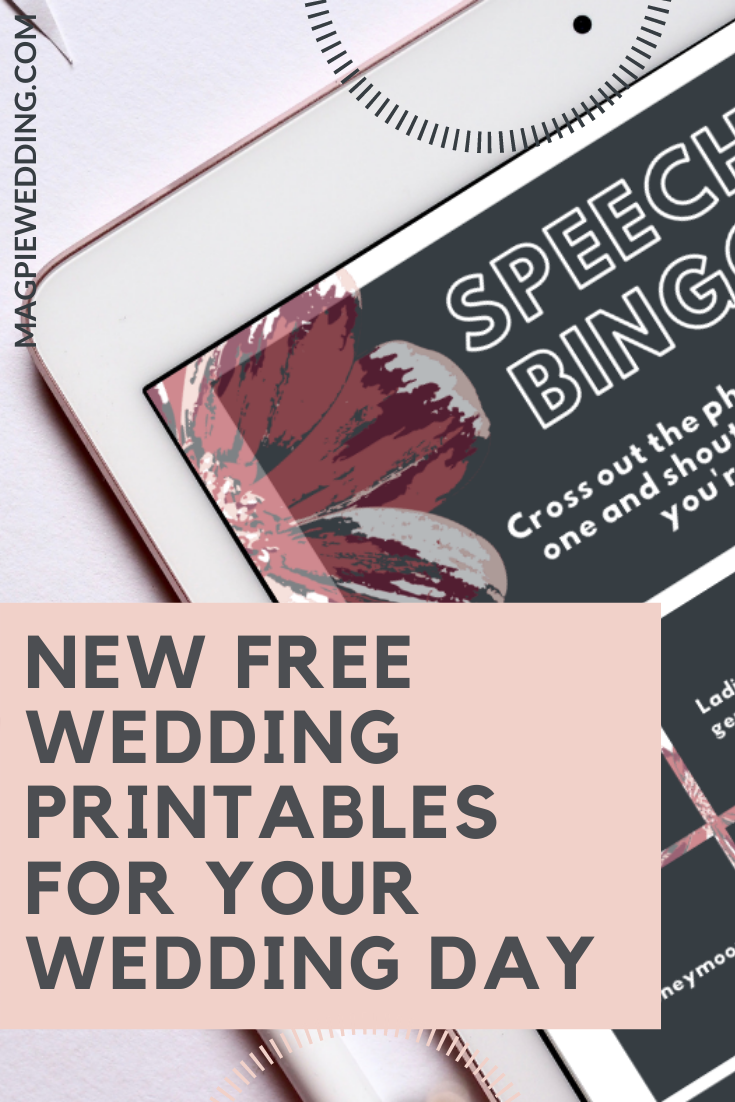 If you love these free wedding printables you may also like;
Motivational Feel Good Wedding Screensavers – FREE!
Our Free Guide: 35 Ways To Have A Sustainable Wedding
10 Sustainable Wedding Ideas – With Our Free Ethical Wedding Guide