With 2020 well underway we're seeing a positive switch in people's mindsets to be more eco-friendly! This is revolutionary, and here at Magpie Wedding we couldn't be happier to hear about you buying 2nd hand dresses, or even adopting a vegan lifestyle. But we realised that these choices are big commitments that, for many, can seem intimidating. So because of this, we came up with our free sustainable wedding guide!
'35 Ways To Have A Sustainable Wedding' allows all our brides to make more ethical choices when it comes to planning their wedding; from choosing plastic free, to less meat, to supporting local businesses where possible. There are so many simple ways to make the switch.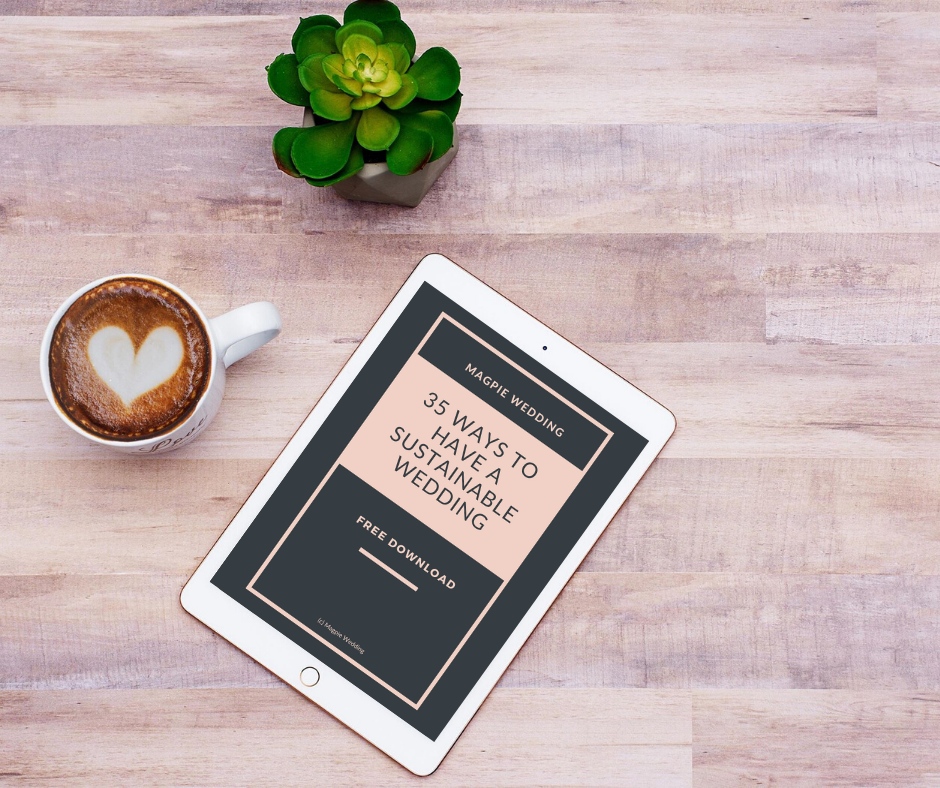 So whether your wanting to base your whole day off of being ethical or just try one or two ideas, this free guide is the best place to start.
A recent survey actually revealed that an average wedding costs upward of £30,000, we strongly support couples spending as much as they want – it is your special day after all, but with the amount spent, we'd love to support you with making more ethical choices with your money.
IF YOU LIKE THE GUIDE, AND WANT TO SUPPORT WHAT WE ARE DOING, WE'D LOVE IT IF YOU PINNED IT SO OTHERS CAN JOIN IN OUR ETHICAL WEDDING MOVEMENT!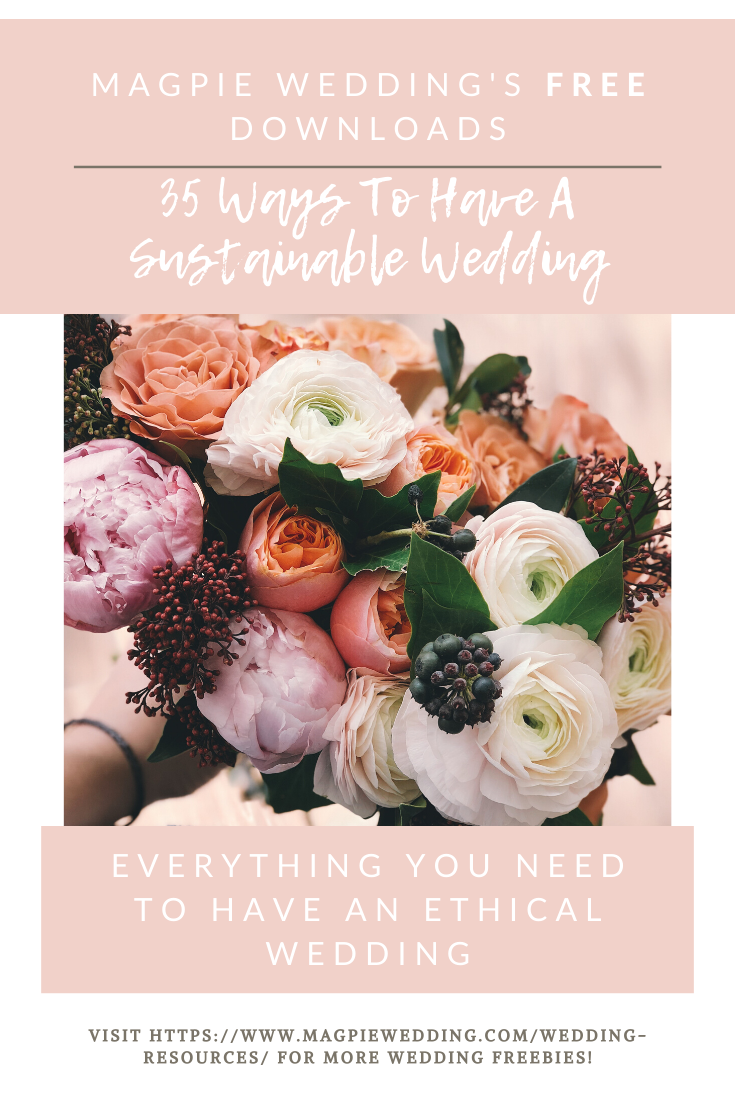 FOR OTHER ETHICAL AND ECO-FRIENDLY INSPIRATION, CLICK ON THE BLOGS BELOW: