Want to plan your wedding day in style and be super organised? Welcome to our wedding planner the Little Black Book of Wedmin with matching accessories. It's live on our site to buy and it's the perfect planning tool to help you plan your big day. If you're anything like us, you'll like to be organised, and if you're not it will help you! It's perfect as a gift to yourself, your partner or to buy for the happy couple! Planning a wedding can be and should be fun, so we made a few things to make your life and planning a little easier…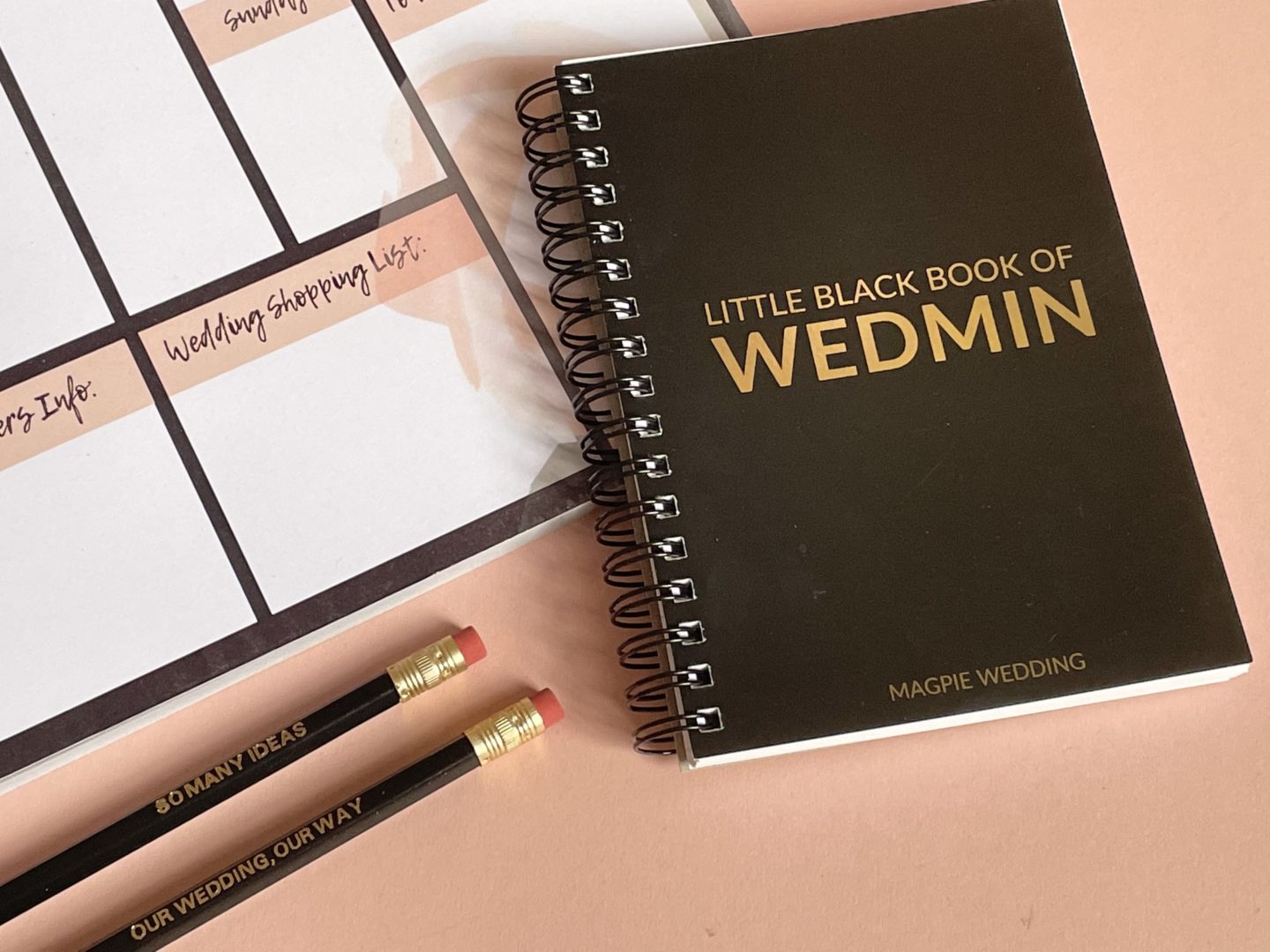 The Planner
The planner is designed to help you keep track of day-to-day things you need to do. It's A4 edged tear off notepad that you use weekly. Having something physical to jot your plan down always makes you feel more organised and can break up planning into manageable tasks for the week.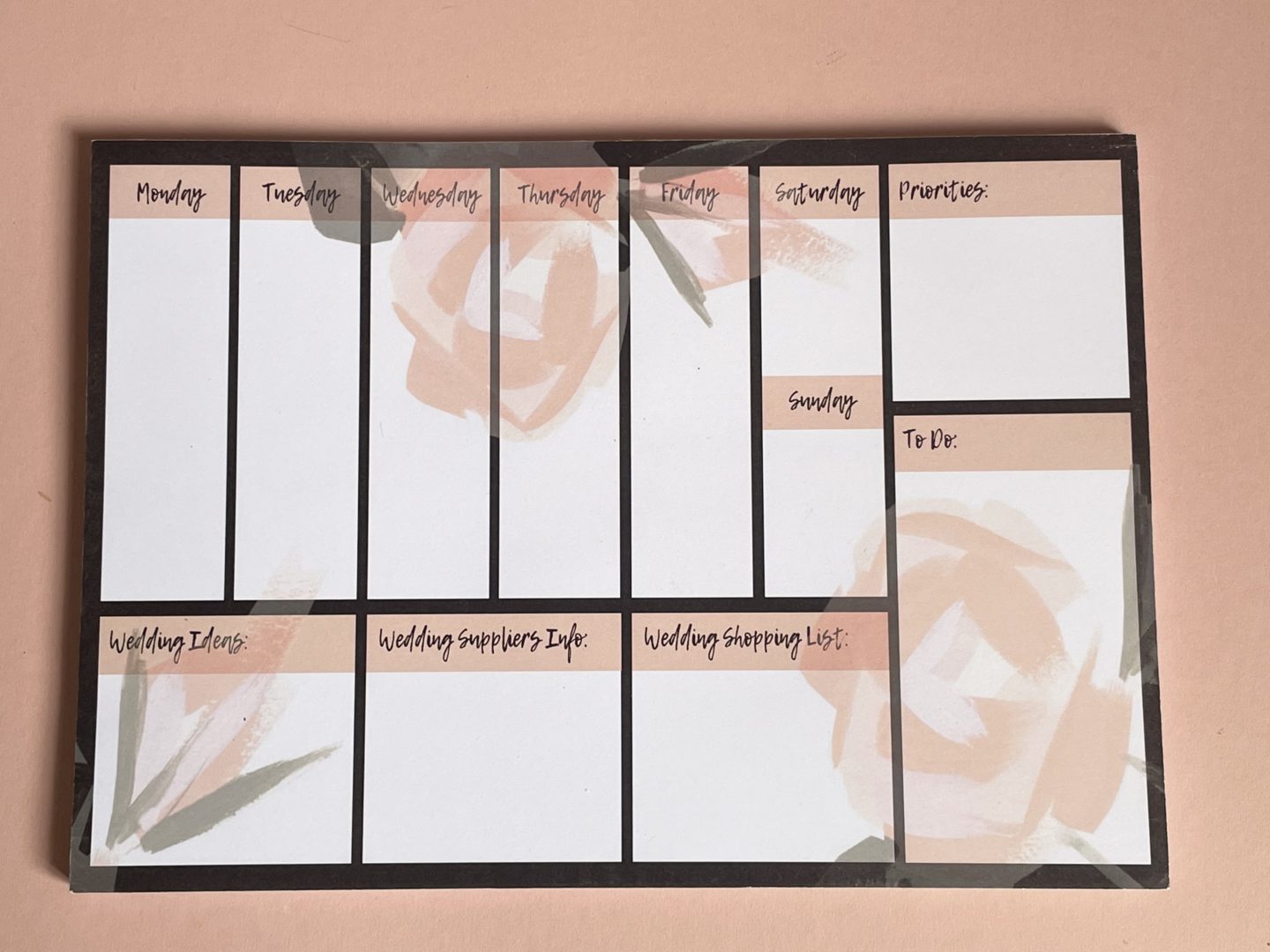 Wedding Pencils
Yes, we've even thought about your writing needs, complete with wedding slogans to help keep you motivated and to remind you of what your wedding is about. Just the two of you! Although wedding planning can be stressful at times, at the end of the day, if the two of you are married then the outcome was perfect!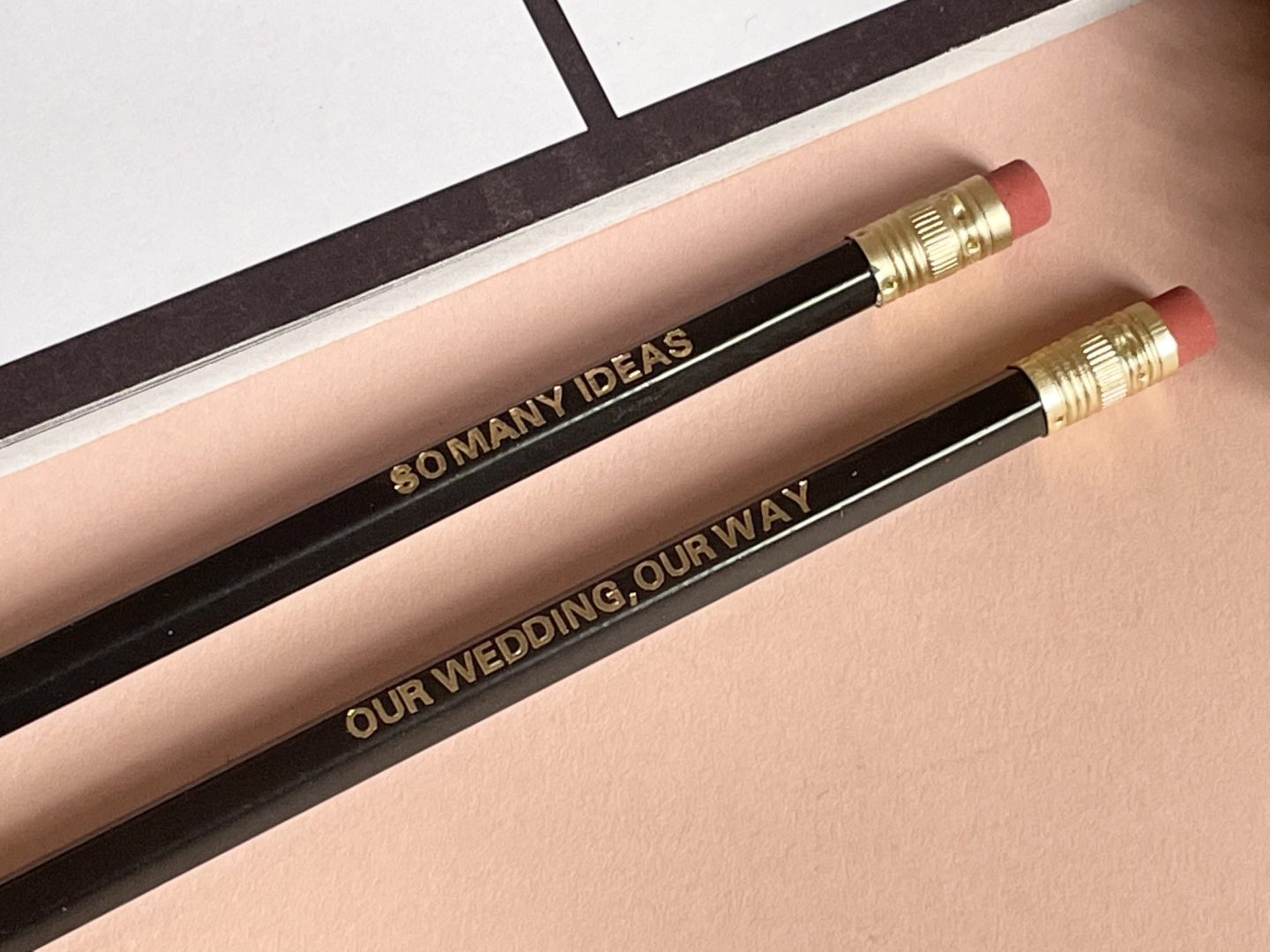 Little Black Book of Wedmin
Wedmin is real and there'll be lots of it! Our handy little handbag-sized book can come with you on the journey, whether it's wedding dress shopping, wedding fairs or visiting your suppliers, this little notebook will be your brain and best friend when it comes to planning. Just make sure you have it with you at all times, you never know when you'll need it when you're planning your big day!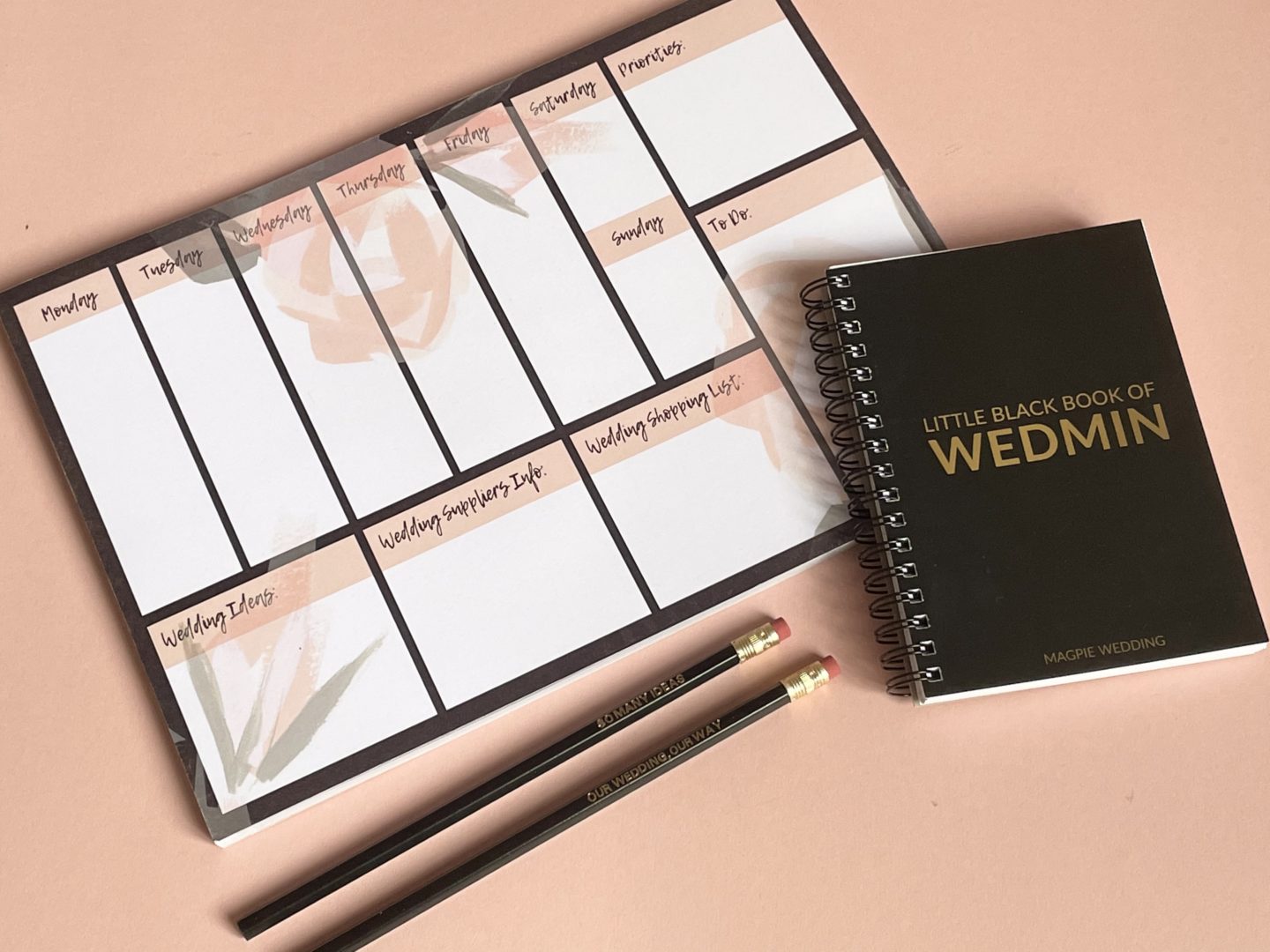 Also… for more help with your planning download our FREE Complete Wedding Checklist below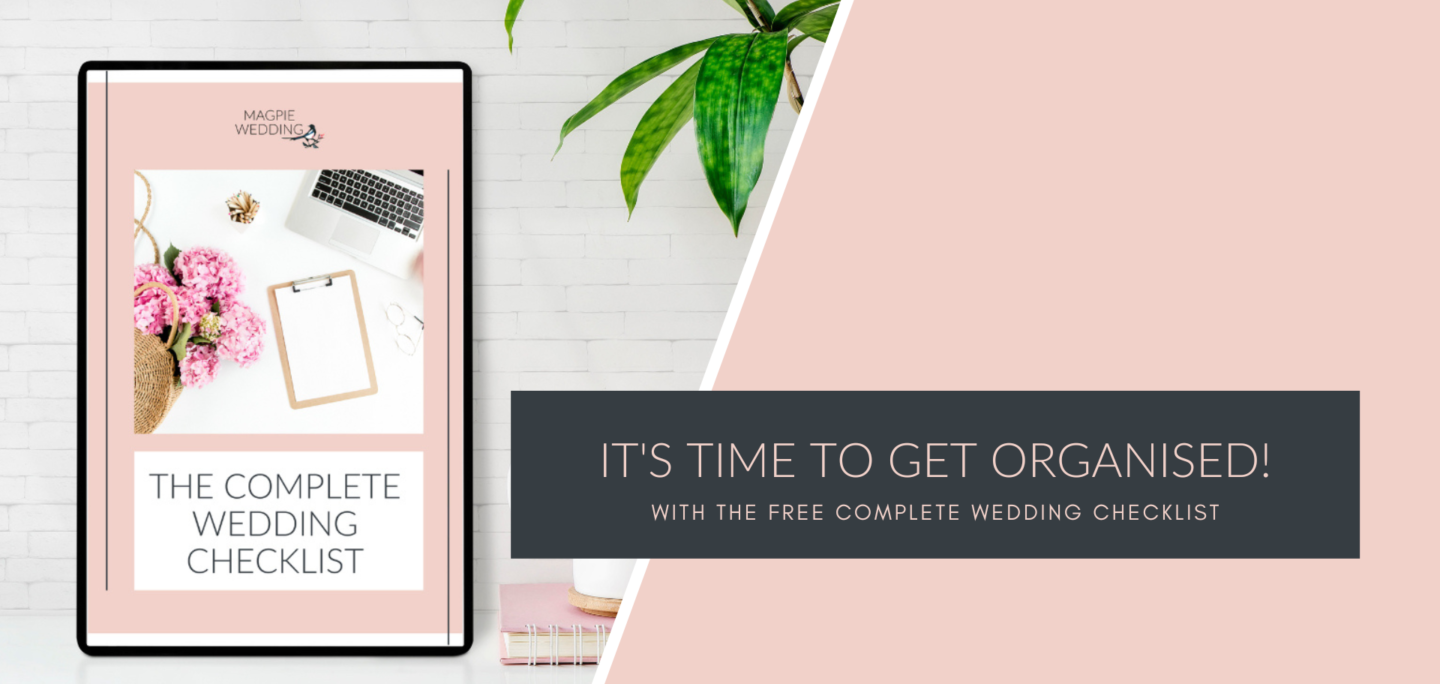 IF YOU LOVED OUR WEDDING DAY PLANNER PIN IT TO YOUR WEDDING BOARDS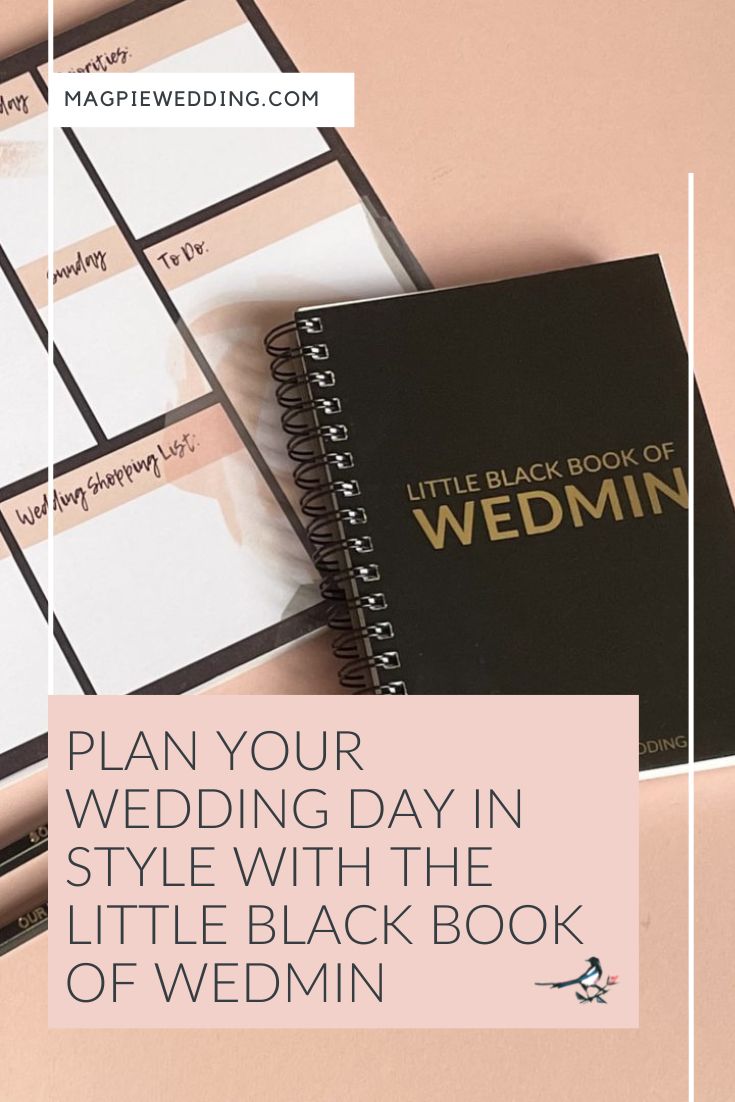 If you loved our wedding day planner you may also like;
New FREE Wedding Printables: Speech Bingo, Drink Tokens & Song Request Cards
Motivational Feel Good Wedding Screensavers – FREE!
Magpie Wedding's Spotify Hen Party Playlist – Top 8 Tunes To Dance The Night Away!