If you're planning autumn nuptials then there are some dreamy autumn wedding flowers available in this beautiful season. Choosing wedding flowers can sometimes be overwhelming and confusing! Especially if you're not a knowledgeable flower person. To keep your costs down and to be more ethical on your wedding day you need to know what flowers are in season… that's where we come in! Choosing flowers you like is obviously the best place to start but can these be used in the displays you want? Will they work for the venue? Fear not we're here to help with our best in-season autumn wedding flower suggestions, which will hopefully leave you feeling more knowledgeable about autumn wedding flowers and more confident to know you are making the right choice when it comes to creating your beautiful and unique wedding day.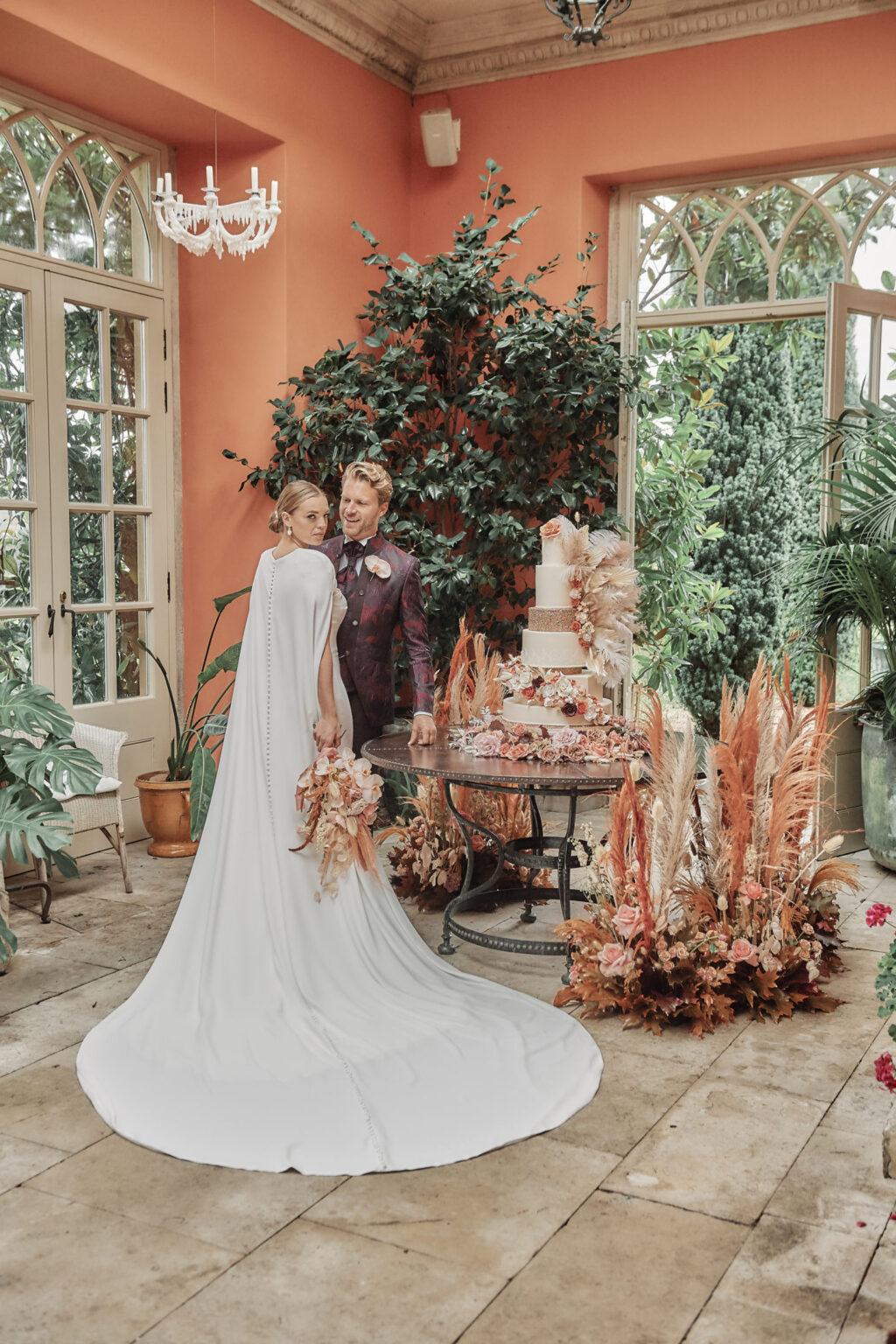 Photography: Stuart Wood
SEE MORE OF THIS BEAUTIFUL AUTUMNAL INSPO HERE >> Intimate Autumn Wedding Inspiration At Euridge Manor and Orangery, Wiltshire
Firstly, your florist is there to help and advise you on choosing the right flowers and discuss with you what flowers will be in season on your chosen wedding date. Choosing seasonal flowers means you are being more eco, and sustainable and lowering the carbon footprint. Imported flowers can come with a huge expense both monetary and ethically so working with a florist who works seasonally and buys from local British growers can have a huge impact. The choices are beautiful and varied and your florist can create something really special. Here are some beautiful suggestions for flowers that are in season throughout the autumn months…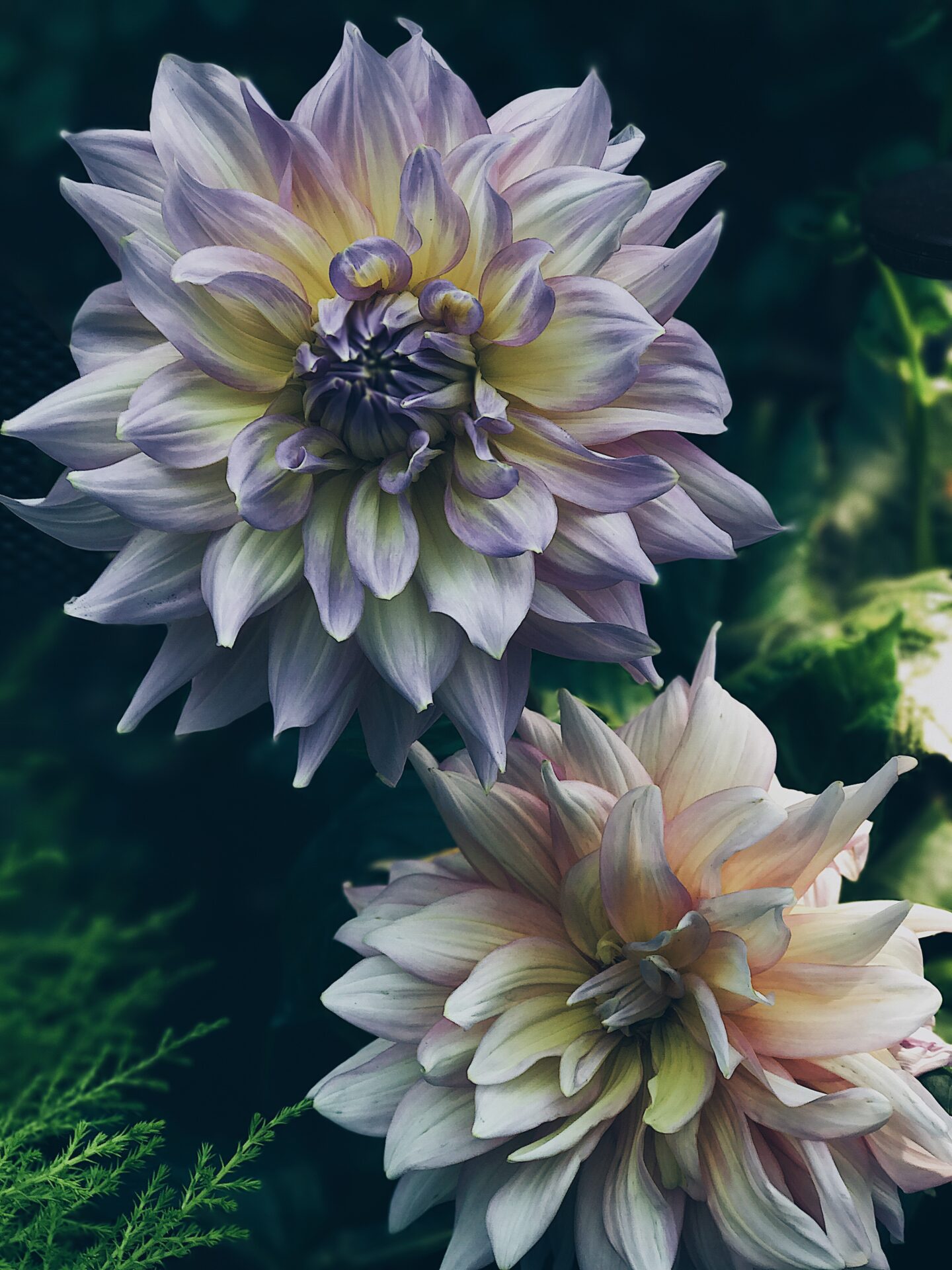 Autumn Wedding Flowers
Amaranthus
Artichoke
Astrantia (Masterworts)
Asters
Astilbe
Butterflyweed
Blushing Bride Protea
Calla Lillies
Caramel Phlox
Carnations
Chinese Lantern
Chrysanthemum
Clematis
Cosmos
Billy Balls
Dahlia
Eryngium
Hydrangea
King Protea
Lisianthus
Pincushion Protea
Poppy Seed Heads
Purple Coneflower
Roses
Safflower
Scabiosa
Sedum
Silver Brunia
Skimmia
Sunflowers
Waxflower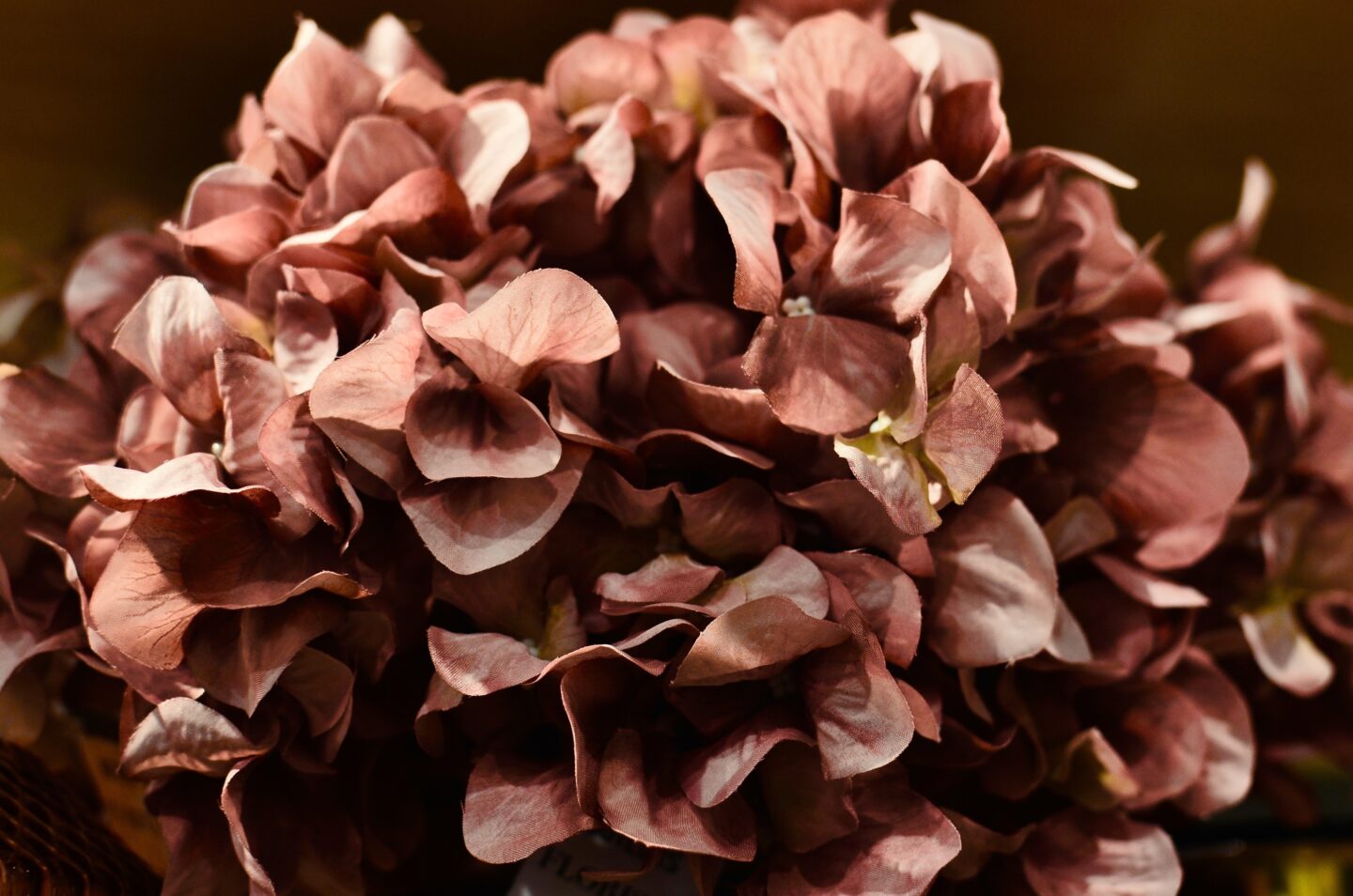 Autumn is a wonderful season for flowers and there are lots to choose from! With rich tones that are very wonderful on the eye, they are warm and welcoming and can create the most beautiful floral displays. Dried flowers also work extremely well with autumnal pallets so although you may have fewer florals to choose from when compared to summer. You can make up your displays with beautiful ferns and foliage in deep and rich colours that will wow your wedding guests. No matter what your wedding palette there is something for your theme when it comes to autumn wedding flowers. A neutral or pastel palette lends itself in the earlier autumn months and deep jewel colours can be found towards the end. Find a florist that can lead you in this transitional period and someone that sources their produce locally too. This is another great way to add another ethical element to your wedding.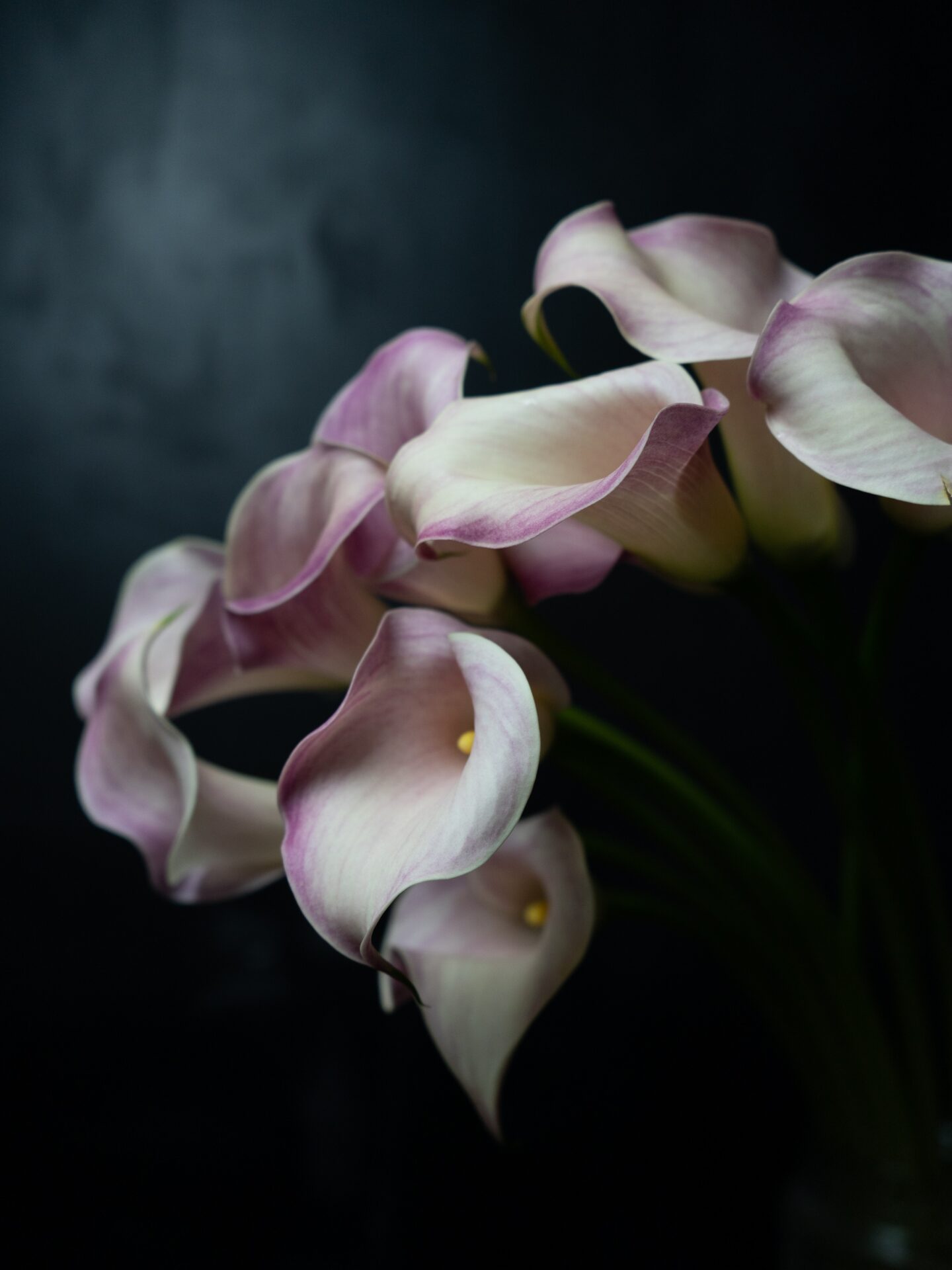 Autumn Foliage and Fillers
Agonis
Crab Apple
Blackberry Sprigs
Dried Ryegrass
Fern
Hawthorn Berries
Rosehips
Snowberry
Wheat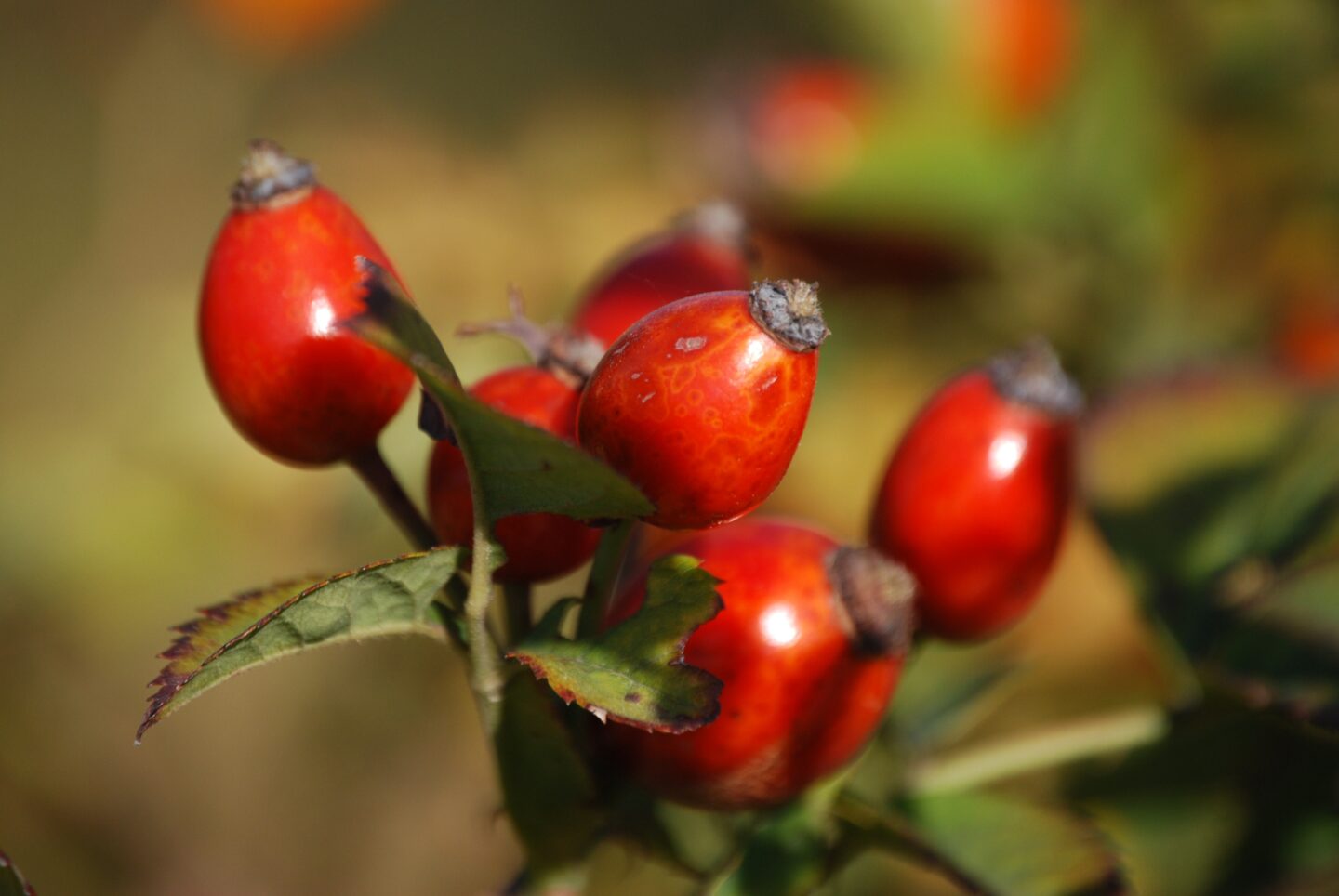 If being sustainable is really important to you then make sure to ask your florist about where they source their flowers or if they grow, and how they grow them. Depending on the date of your wedding, you might still want to crossover into having dried and everlasting flowers too. Often you can combine both fresh and dried to create something beautiful and seasonal that works to the style you love.
LOVE THESE AUTUMN WEDDING FLOWER IDEAS? PIN THEM TO YOUR WEDDING BOARDS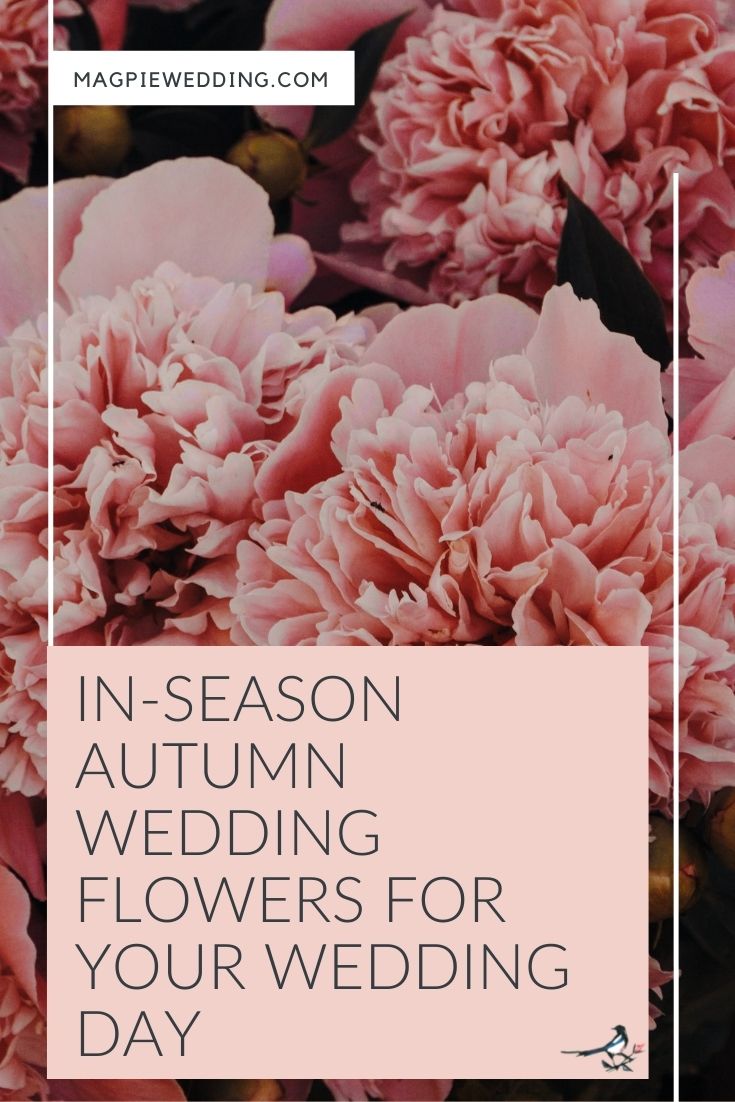 LOOKING FOR A LUXURY CREATIVE WEDDING FLORIST… CHECK OUT MOYSES STEVENS FLOWERS
Love these autumn wedding flowers and looking for more summer inspiration? You may also like;
5 Autumn Wedding Styling Ideas For Your Creative Wedding
Intimate Autumn Wedding Inspiration At Euridge Manor and Orangery, Wiltshire