A bohemian wedding sounds romantic and atmospheric, right? This style of wedding photography is very specific for this type of wedding, made better by the props and decor you choose. But where do you start? Here are some tips for perfect boho wedding photography, considering the details needed especially backdrops for photo opportunities, for your boho wedding.
Boho Flowers
Pair a kate backdrop selection with neutral coloured flowers for a cool boho look. You will see flowers in every boho wedding theme but you can make it unique and different to stand out from all other weddings by opting for a flowery backdrop with full bloomed flowers and cut lemon and citrus fruit slices. This will give an invigorating and revitalising touch to your boho wedding photography.
For more wedding decors idea & wedding photography tips, we recommend: Katebackdrop Blogs
Images from Katebackdrop.com
Boho Themed Lights
Lights can contribute a great role to the boho theme. A sunset colour palette theme is best for the lighting hues and shades of a boho wedding. These colours could mainly be orange, pink, lavender, and yellow. To achieve this, choose a reflective material such as metallic paper or coloured glasses that are colored orange, pink, lavender, and yellow. Situate the material in front of the lights and make sure it reflects the complexion of the subjects. You can mix colours by using multiple metallic papers or coloured glasses.
To make things much easier, you can turn to a ready-designed boho Katebackdrop. The three-dimensional elements in the backdrop would provide a realistic bohemian feeling to your photos. And there is no need to decide which props go well with your style. Choose the backdrop you like, that's all you need to do.
DIY Unique Boho Wedding Backdrops
Colourful prints and patterns through vintage stuff, vintage textiles and fabrics with quill or tassel linings can also be a boho wedding photography backdrop idea.
Images from Katebackdrop.com
Use Candles
Candles can imply a fairytale-like environment throughout the whole wedding photography. The details of the candles should be messy but genuinely well-scattered. Light white candles and mix and match with clear glasses and flowers around it. Boho wedding inspirations that are very dramatic can always be achieved by candlelight. If you have something like gold sticks or silverware, these items are perfect pairs for candlelight and clear glasses as boho wedding photography backdrops.
Make The Whole Scene Look Airy & Fresh
Even if you are shooting inside a room, a boho wedding photography idea that can be done is to create artificial wind-blowing effects. Make the subjects look like they are looking afar. A Katebackdrop can be achieved through a cozy element of tulle. The best boho wedding decor for this photography is flying bubbles and white feathers that cover the whole room.
Make A Night-themed Boho Wedding
The best boho wedding decor for this is to focus on the artificial lights from pendant lamps. Pair the pendant lamps with hanging flowers and plants from the ceiling to make it look more dreamy and ethereal. The lights will be the focal element of the scene to support the subjects. To execute the best scene for this, choose a specific angle of the subject where they are facing each other, find a gleaming shimmer of a light bulb from the pendant lamp and make the light shine at the center of the couple.
Images from Katebackdrop.com
Try Outdoors
Choose a grassy vacant area and sprinkle petals, flowers, cut coloured papers, and confetti. Let the subjects dance around or converse with each other upon capturing the moments. If the weather is windy, you will have the perfect atmosphere for the shoot that defines a foggy effect like it is shot on a mountaintop. If you are shooting on a sunny day, add colours to the surroundings of the subject to achieve an optimized boho theme.
You Can Do Much More With A Lake Background
If you can find a lake, a lake defines a mysterious appeal to be a bohemian wedding photography backdrop. It is elegantly simple and amusing. Define a misty or foggy aura during the editing of your photos after the shoot. A pale, pastel or faded green color palette is best for this specific boho wedding photography idea. Choose to conduct the shoot at sunset and create a bonfire with strip lights. You can hang the strip or series lights in two temporarily-standing pole structures.
A Treehouse
A treehouse could be a perfect location for your boho wedding photography. This is the best boho wedding decor that you can opt for. There must be a lot of treehouses in the nearby countryside that you can rent or find. Add wildflowers or just beautiful plants, and everything will be good to go. Props like bubbles and white feathers were thrown into the air will also elevate the sense of bohemian chic feeling in the photographic scene. With this, you can focus the shoot on the activities of the subjects that you might want to capture.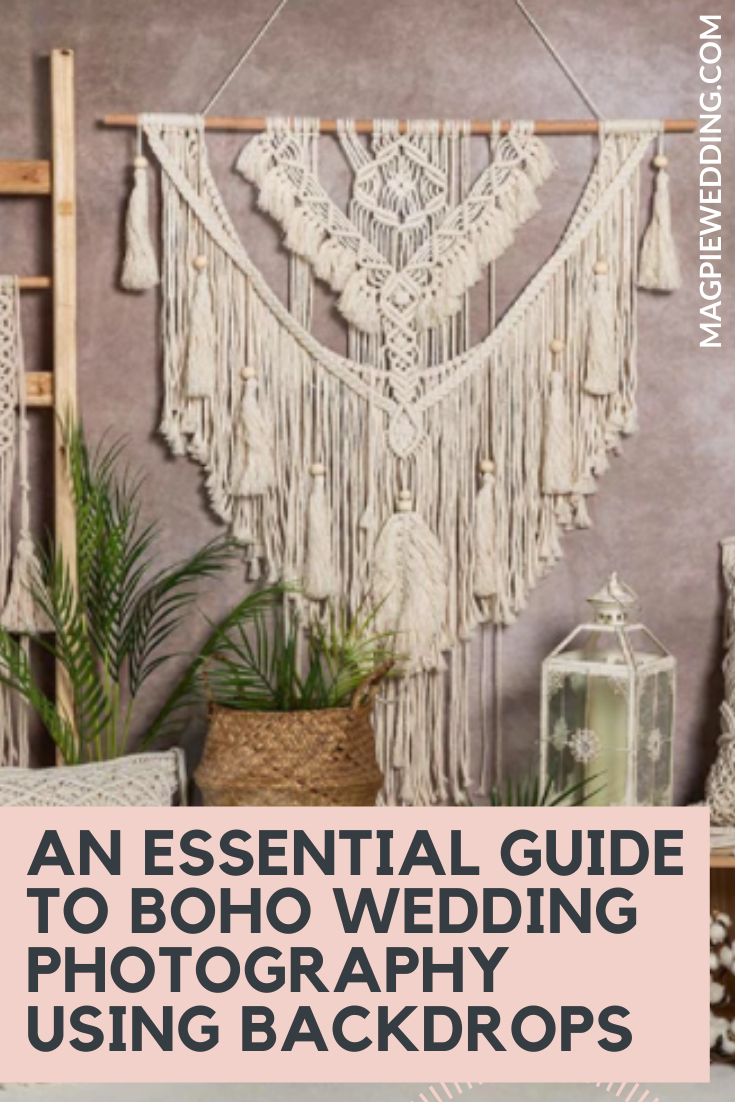 This is a collaborative post