This week's real wedding sees us hopping across the pond, to America. It features the beautiful Jessica and Chintan who had 2 weddings; one Indian huge traditional day and this smaller American wedding. I fell in love with it just by seeing the brides brooch bouquet as I myself also had one! Jessica shares her day in her own words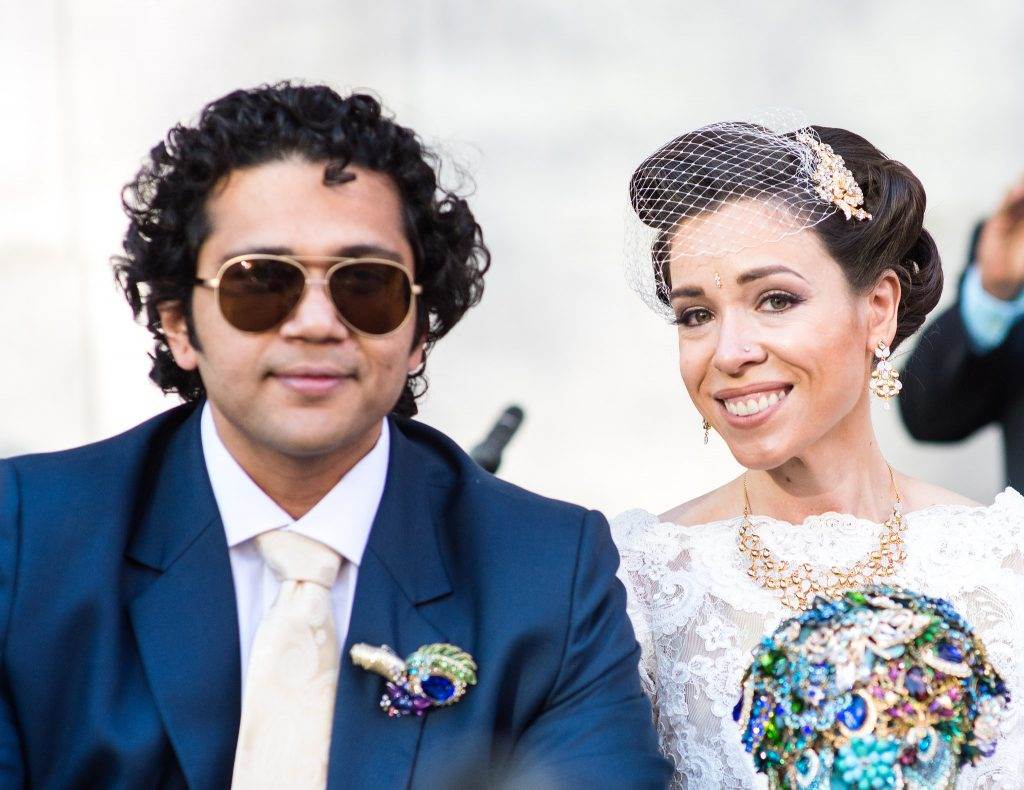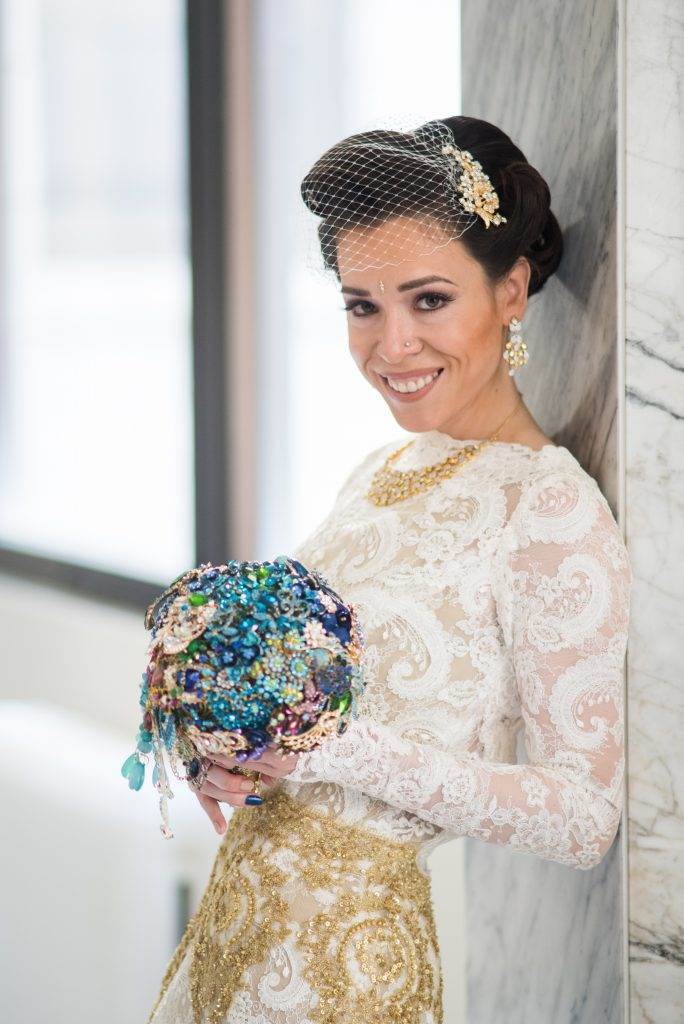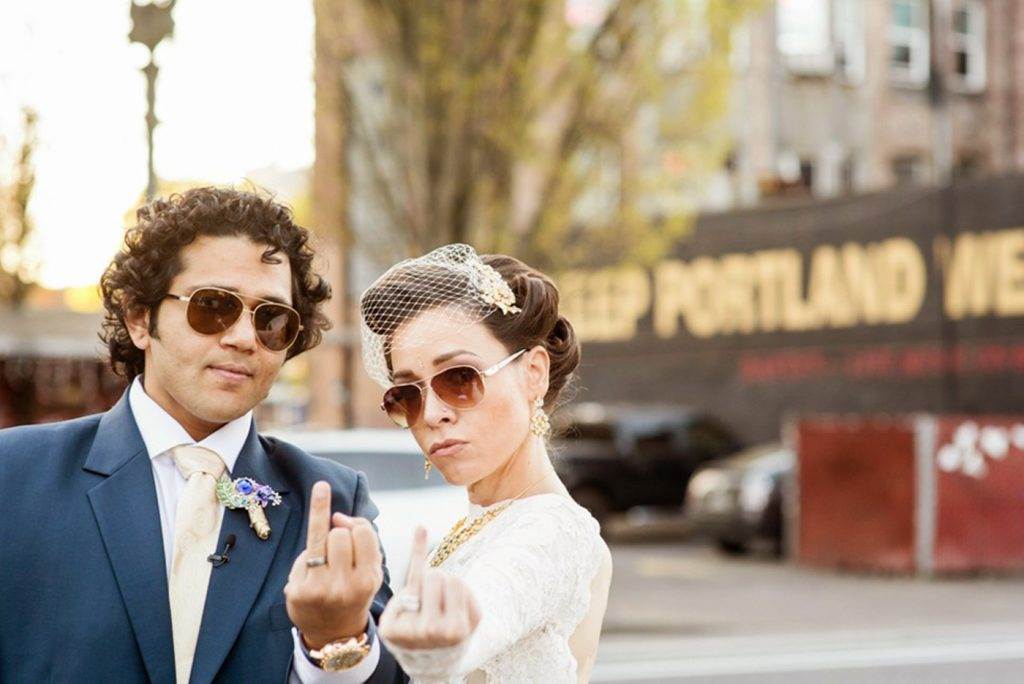 The Story
We met seven years ago at a nightclub in Portland which no longer exists. Fittingly enough, by chance we had our photo taken the night we met. During the pedicab tour after our American wedding, we re-created the same pose and photo from seven years earlier.
The Proposal
A few weeks after returning from India where I met his family, it was nearly Valentine's Day. He had his brother send the ingredients for my favorite Indian food – street-style pizza. In India, you often have to offer bribes to get what you want. He said the pizza ingredients was my "bribe" if I'd let him be my husband. (Technically, I was proposed to with Amul cheese—although there was a ring, too).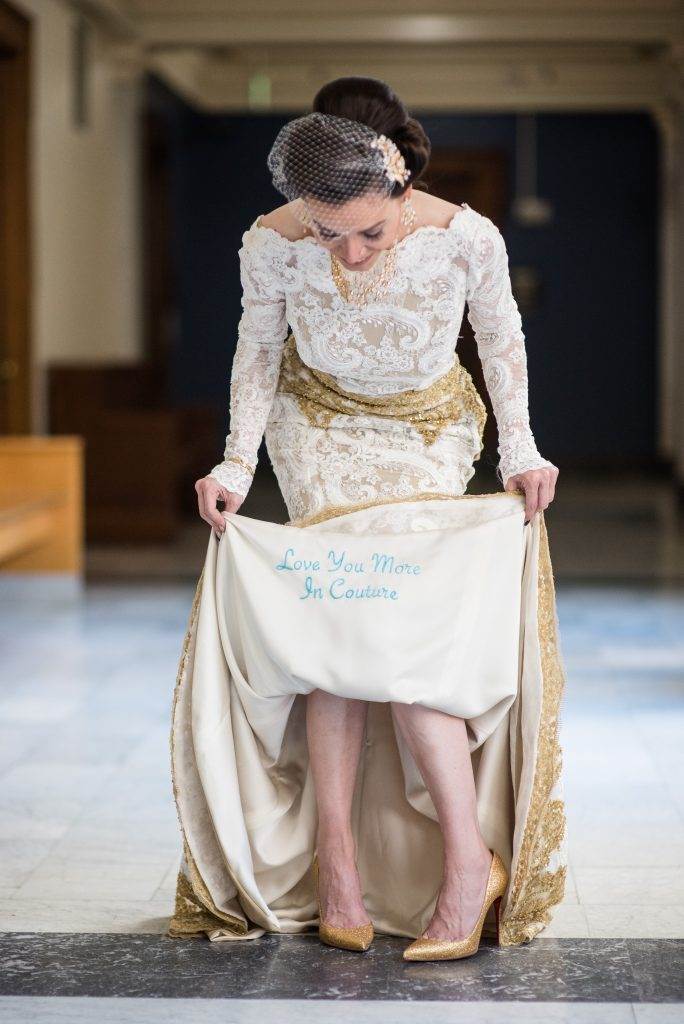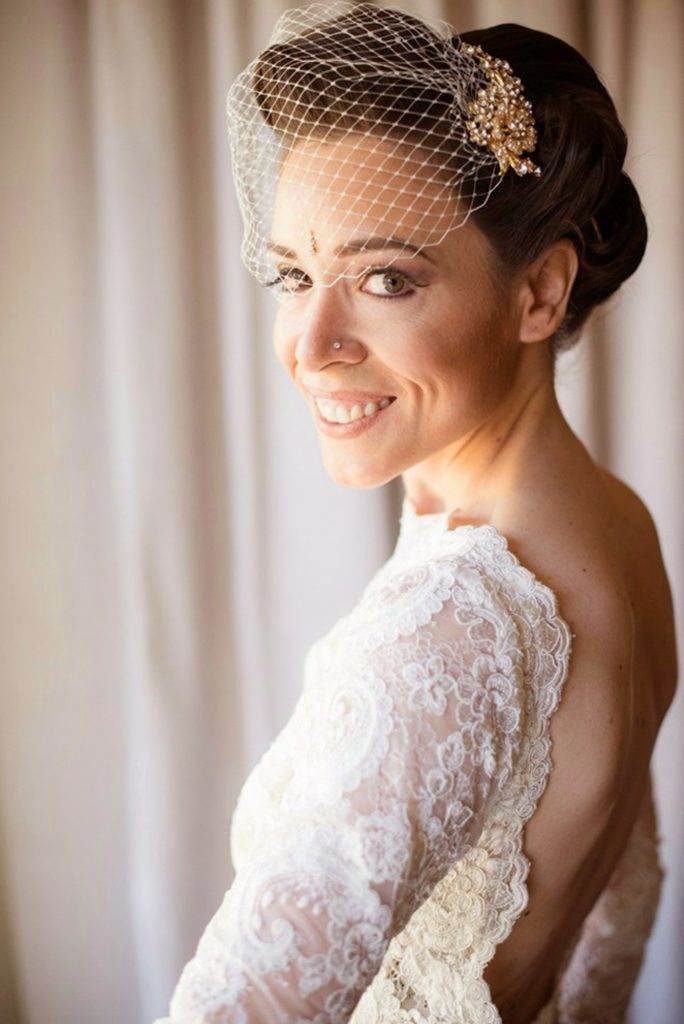 The Dress
I initially wanted something short and simple. However, in my husband's community, all-white is reserved for widows. The choice to have a couture gown custom made was a process of elimination. There were no dresses I liked, particularly with accent colors. I'm a big fan of Zuhair Murad's designs, but nothing was available that was "just right." Going with a custom gown was the only way to get what I wanted, although "what I wanted" drastically changed in the year-long process. It was designed by Terri Spaeth-Merrick, owner of Embellish Design in Portland, Oregon. The veil was from Etsy.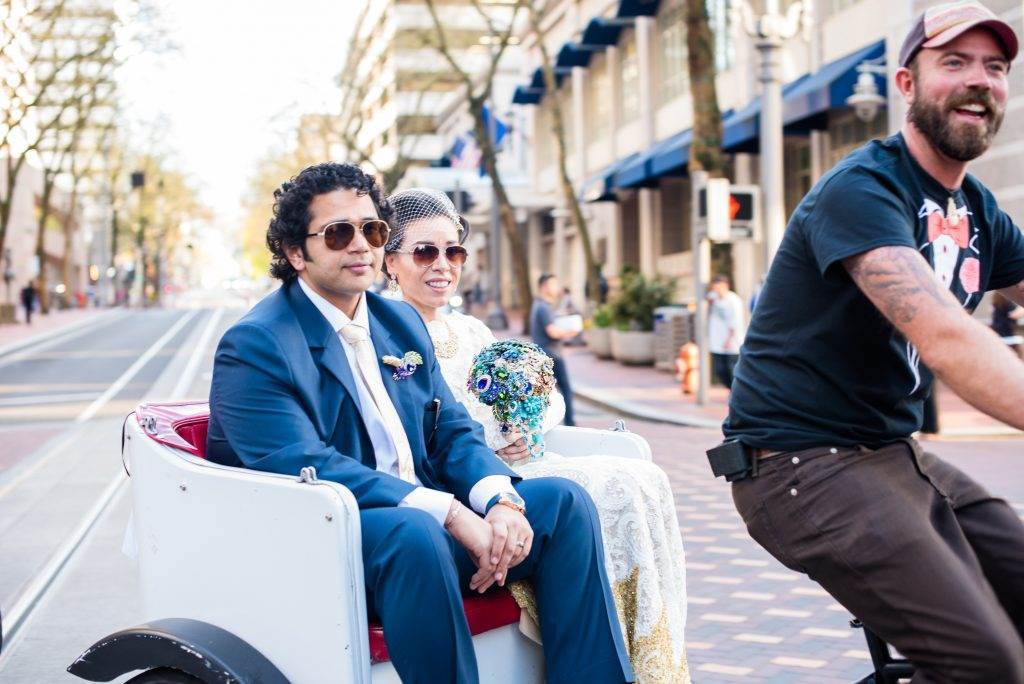 The style for your wedding day
For our American wedding, just a few weeks following the large Indian wedding, we wanted something small and simple with just friends. Since neither of us are Christian, the idea of a church wedding was already out. There's always been something sweet and romantic about the notion of getting married at the courthouse. The day was informal, fun, and simple, which is just what we needed after spending a month in India.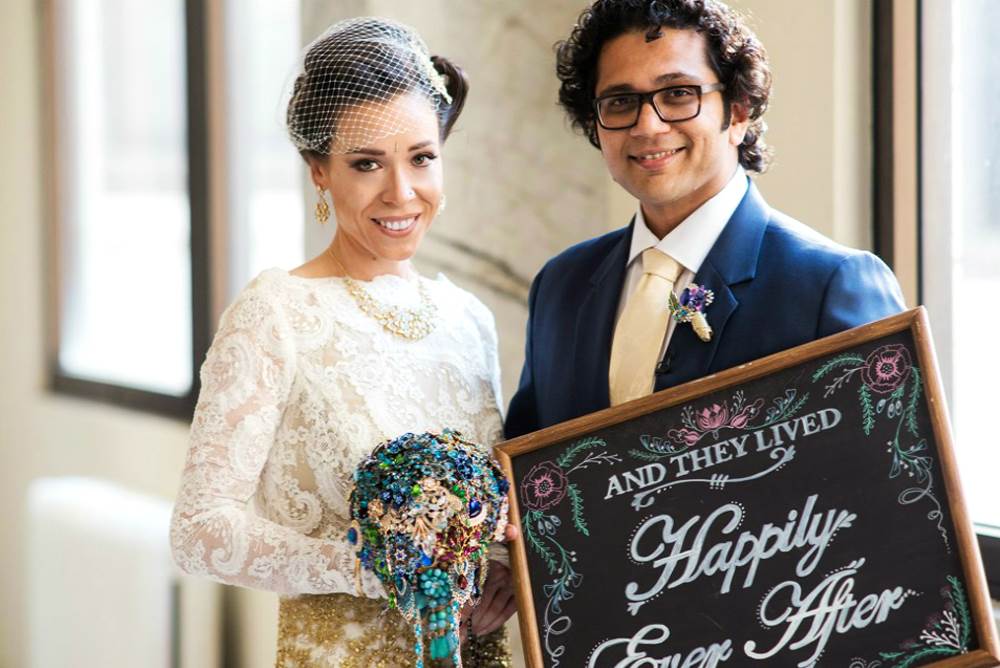 The brooch bouquet was from Etsy from a designer called Secret Garden Bouquets. (Join our Unique Bride Club to find out how to make your own!)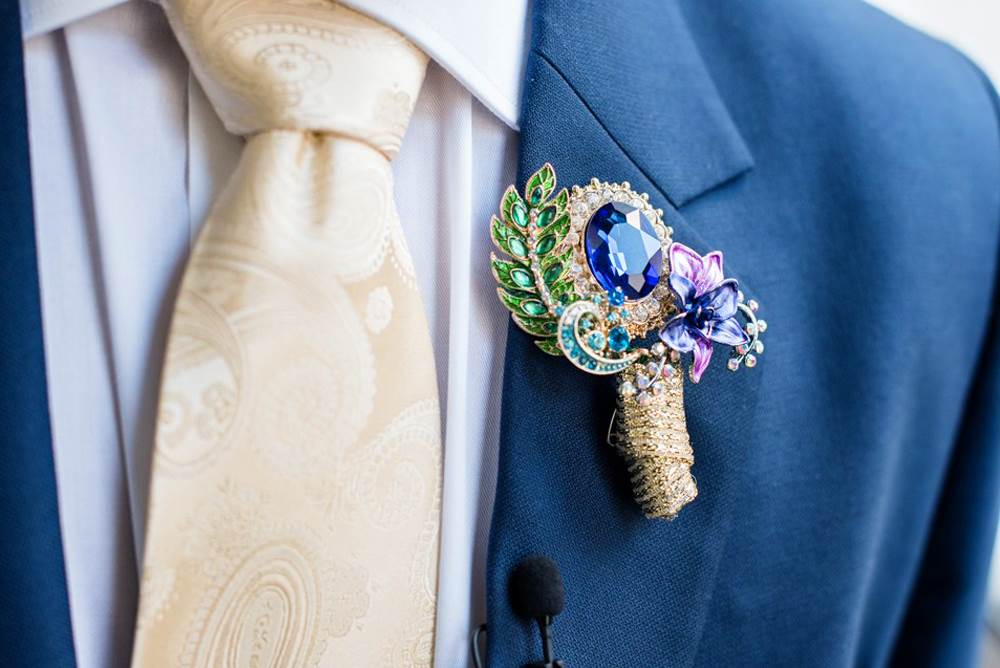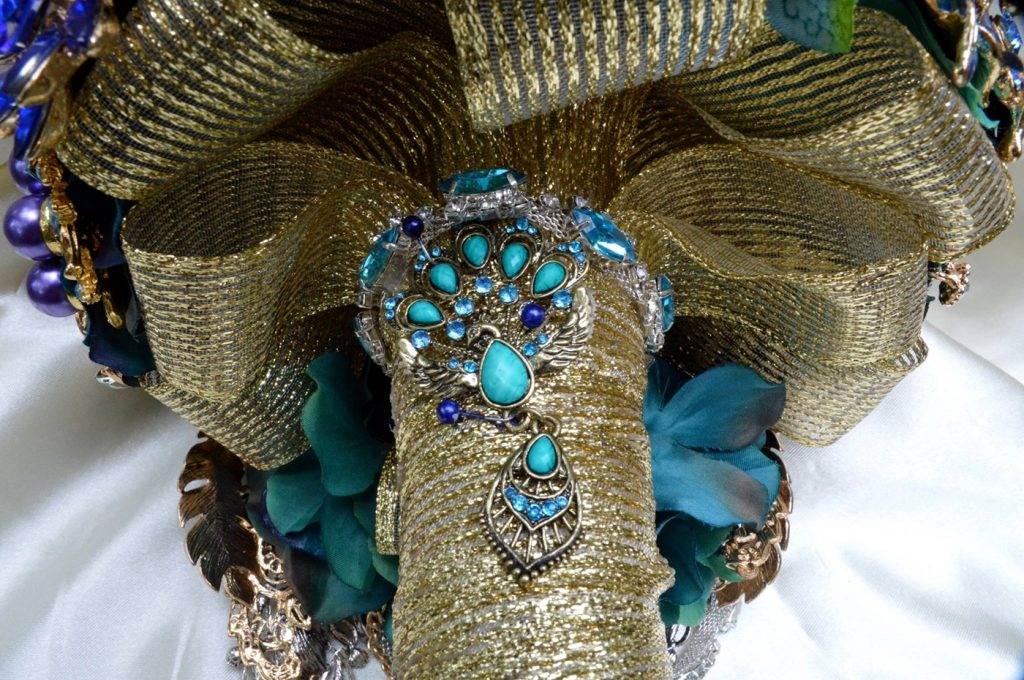 The Decor
I am not a DIYer, but many of the details were from Etsy designers and shops. I also surprised my husband by having a brick placed in downtown Portland's Pioneer Square. You can purchase a permanent brick in what's dubbed Portland's livingroom. It read "J+C 4.1.16."
Any advice for fellow brides to be?

Prioritize making time to spend with just your husband on your wedding day! After all, that's what it's really about.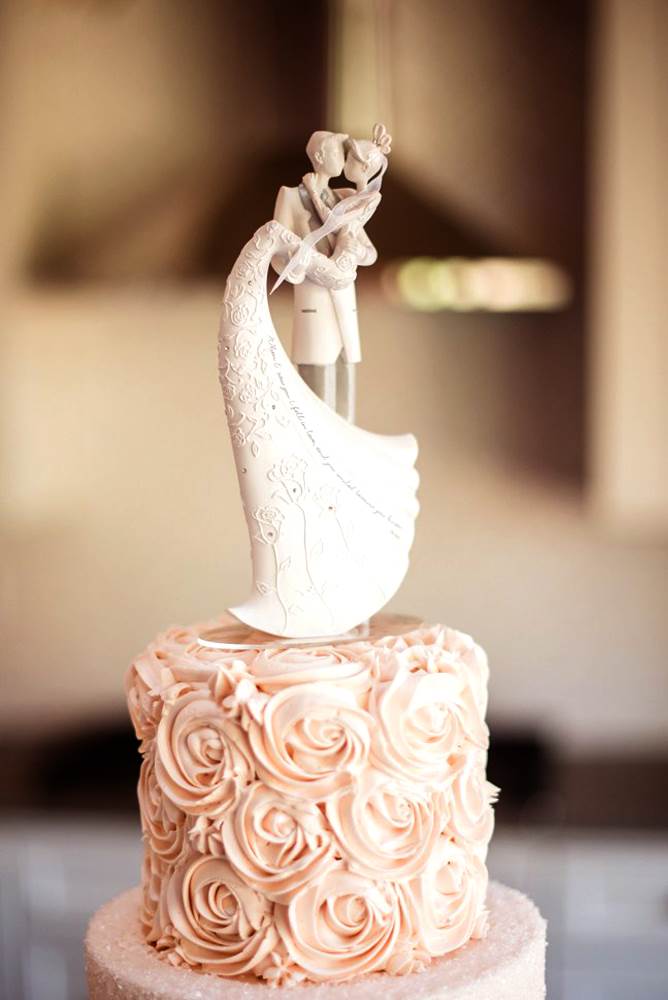 The favorite moment of the day…
For an hour in between the ceremony and reception, we took a pedicab tour around downtown Portland. It was time where we could just spend it together before hosting the party at home. We also got married again (our third time after India and the courthouse!) at Voodoo Doughnuts where legal ceremonies are performed with blessings from the "Voodoo gods."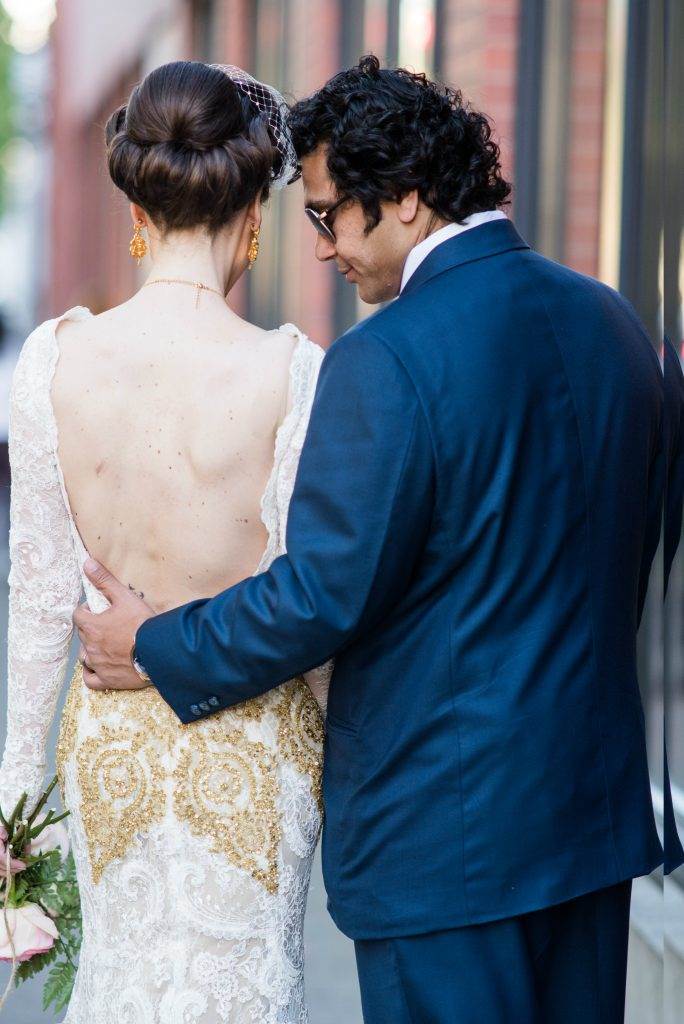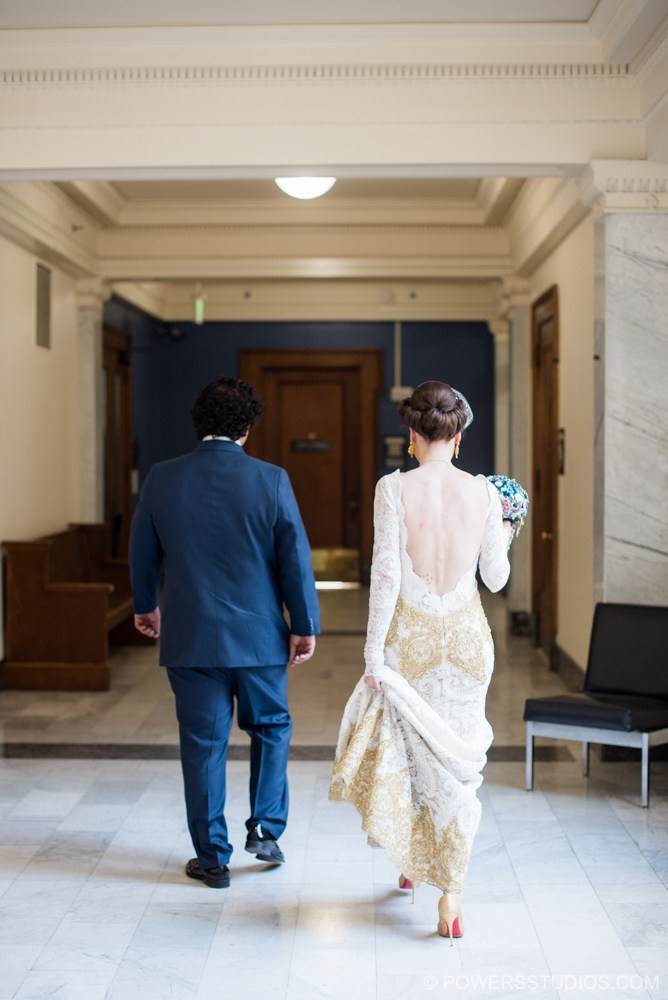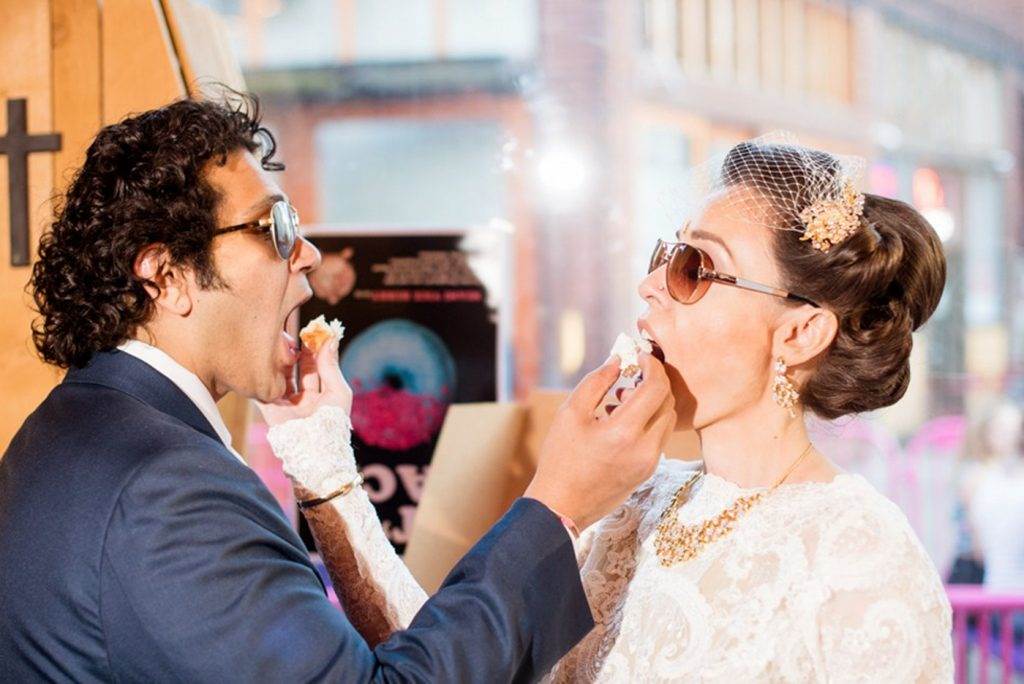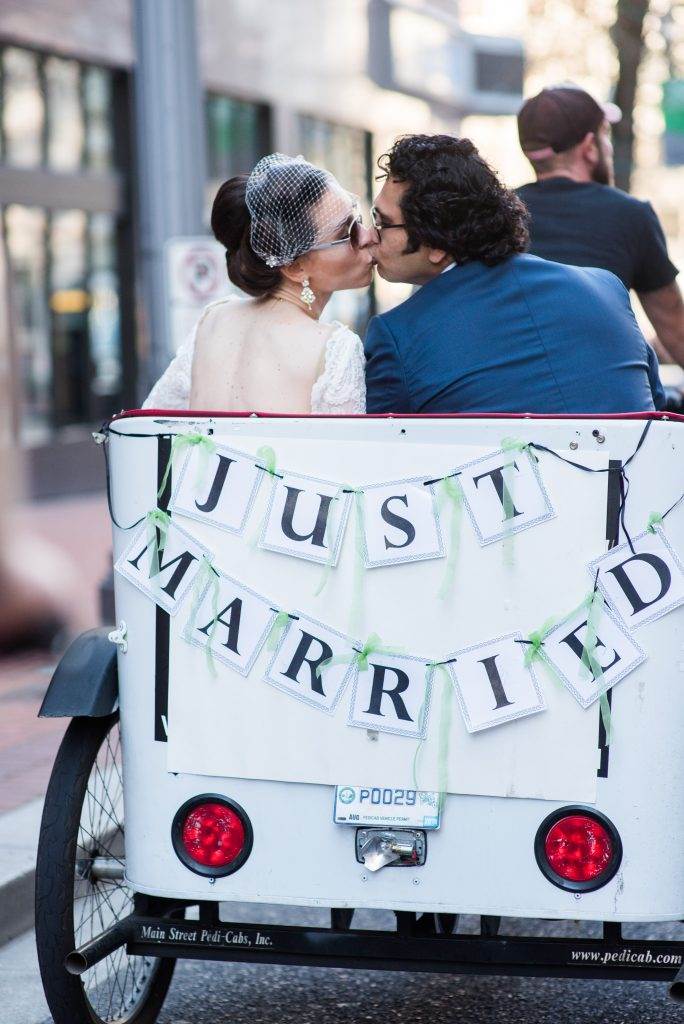 Photos by Powers Photography Studio