I love this DIY wedding, so much so that I featured it in last month's Vintage Life magazine. I love the hand made touches but most of all I love the decorations! It was photographed by Bethan Haywood Jones and featured the celebrations of Maria and Dan.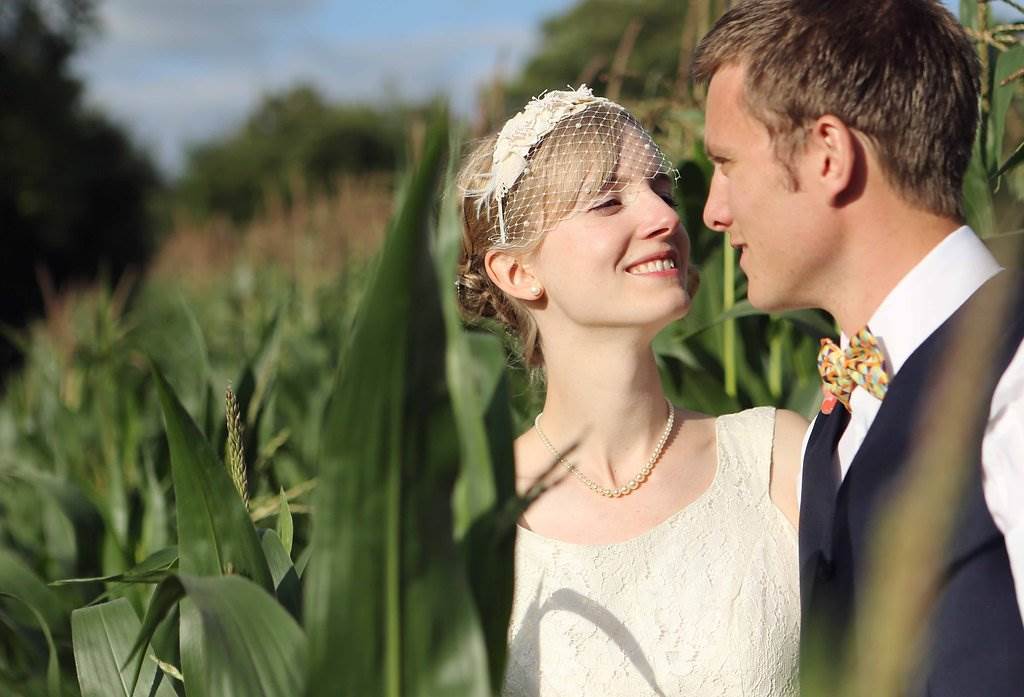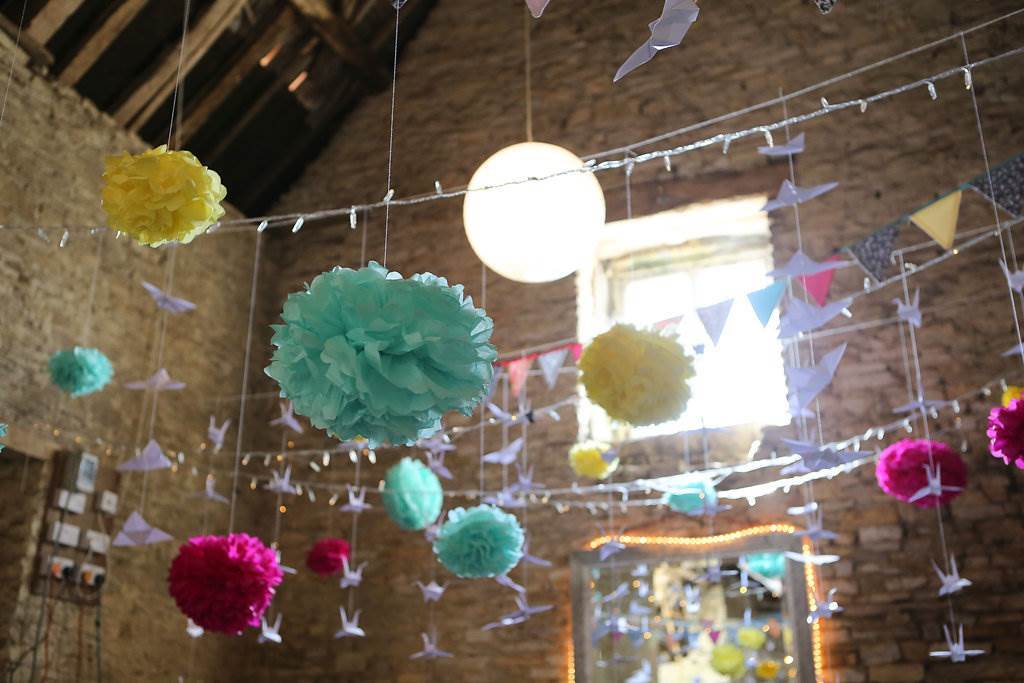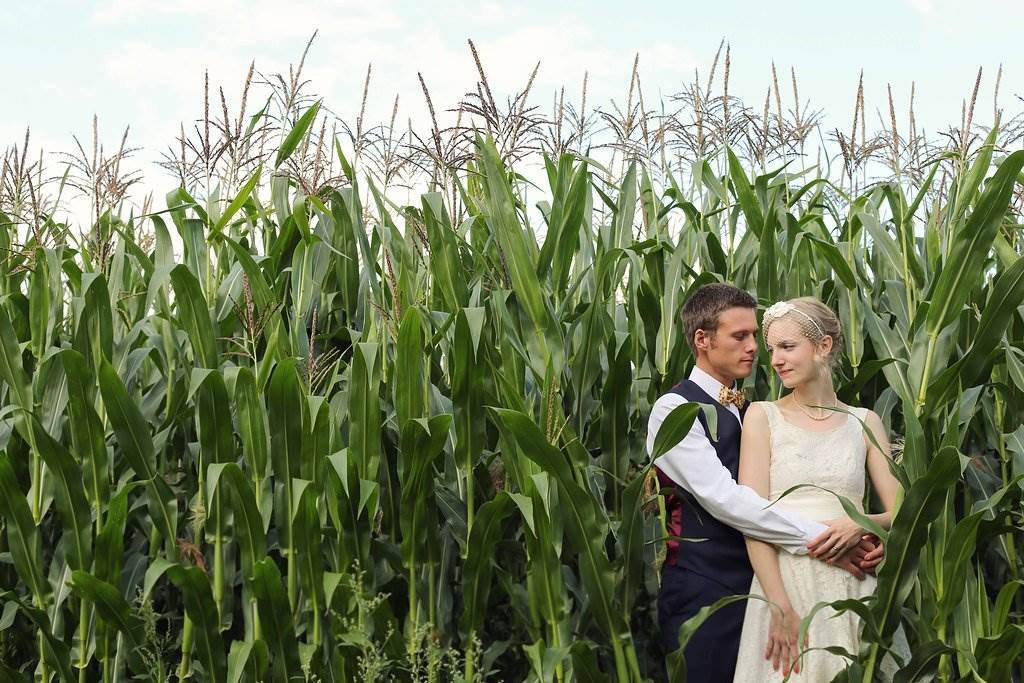 How they met
"We first met when I came to the UK on a gap year after finishing school. Dan loves telling the story, because I had two suitcases and the cab driver dropped me off at the wrong entrance with a huge staircase. I had to lug up the suitcases; Dan heard me before he saw me and he helped me the last few stairs. Six month later we had our first date and that was almost eight years ago now."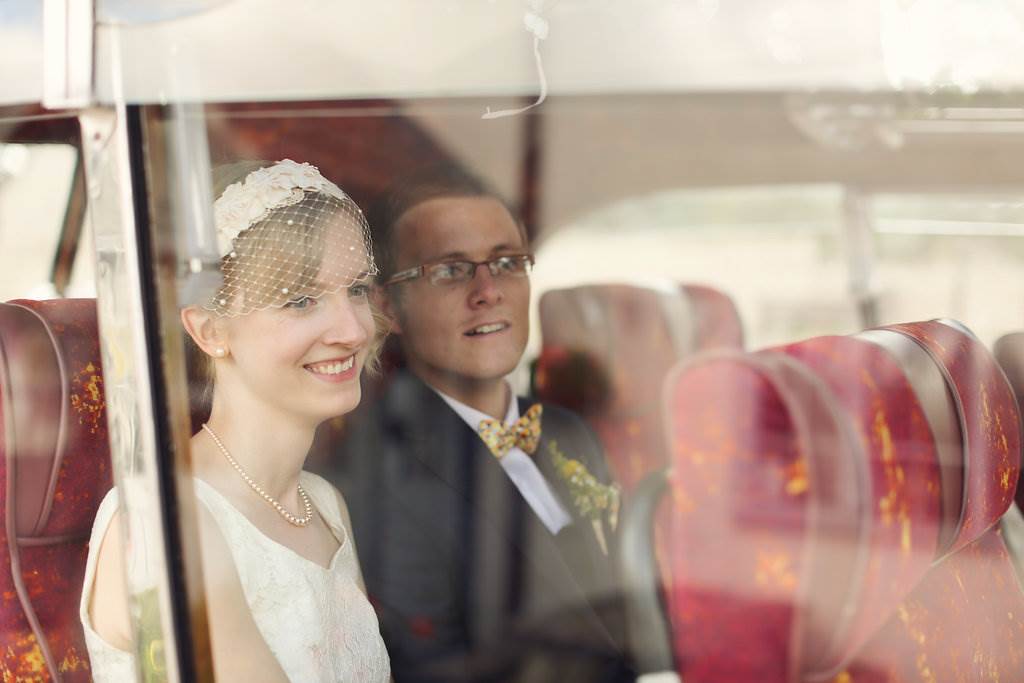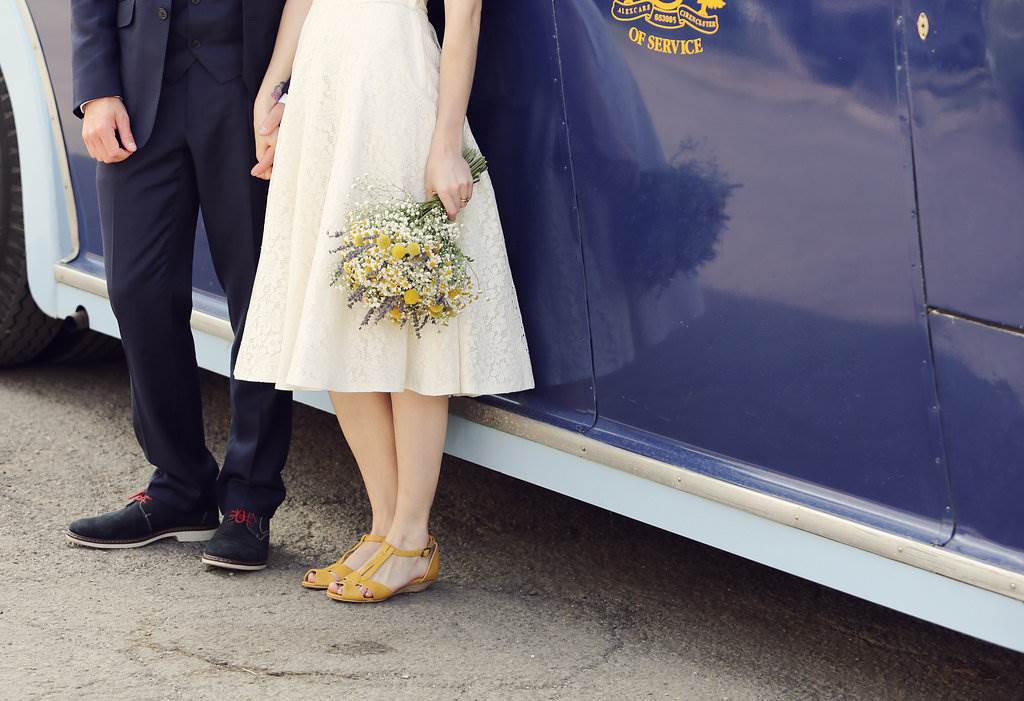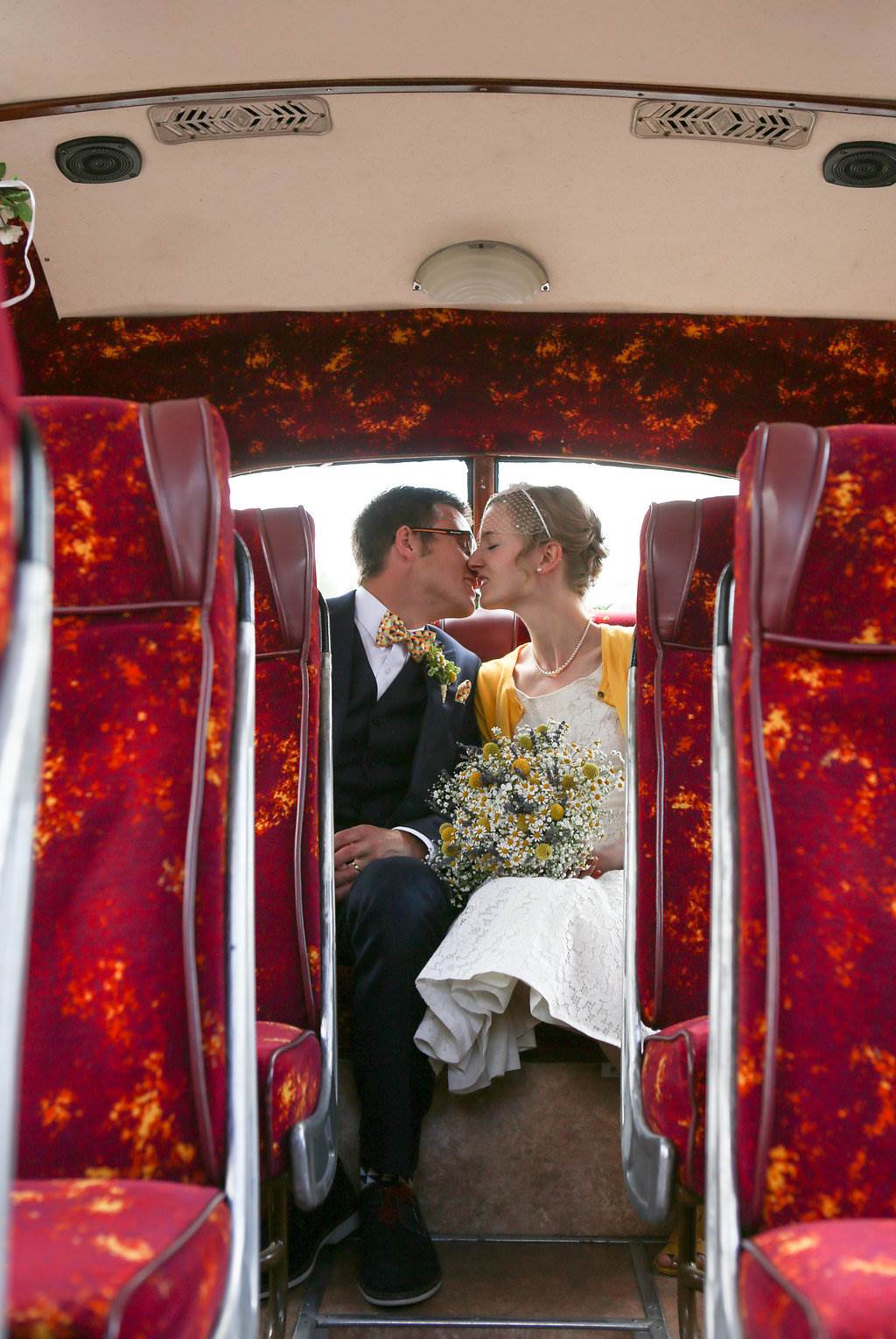 The Theme:
"Vintage lollipop! We wanted it to be vintage, colourful and fun! I chose pink, blue and yellow as main colours to make it all vibrant and summery. Another theme was DIY vintage. We wanted it to be rustic and relaxed and tried to save money by doing as much as we could ourselves.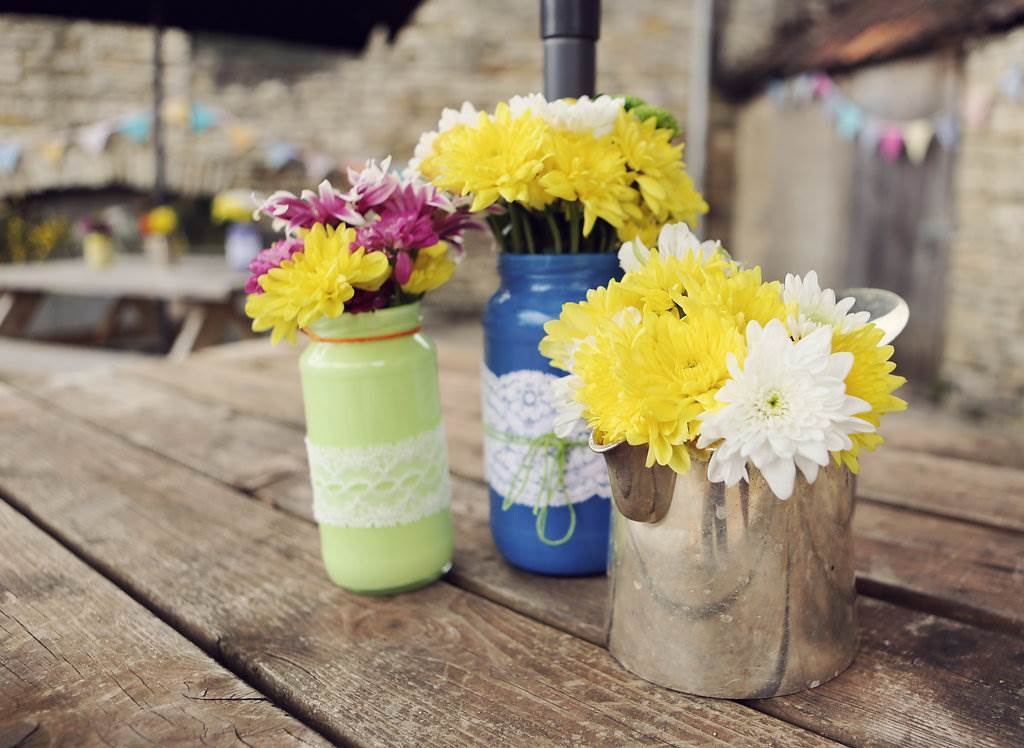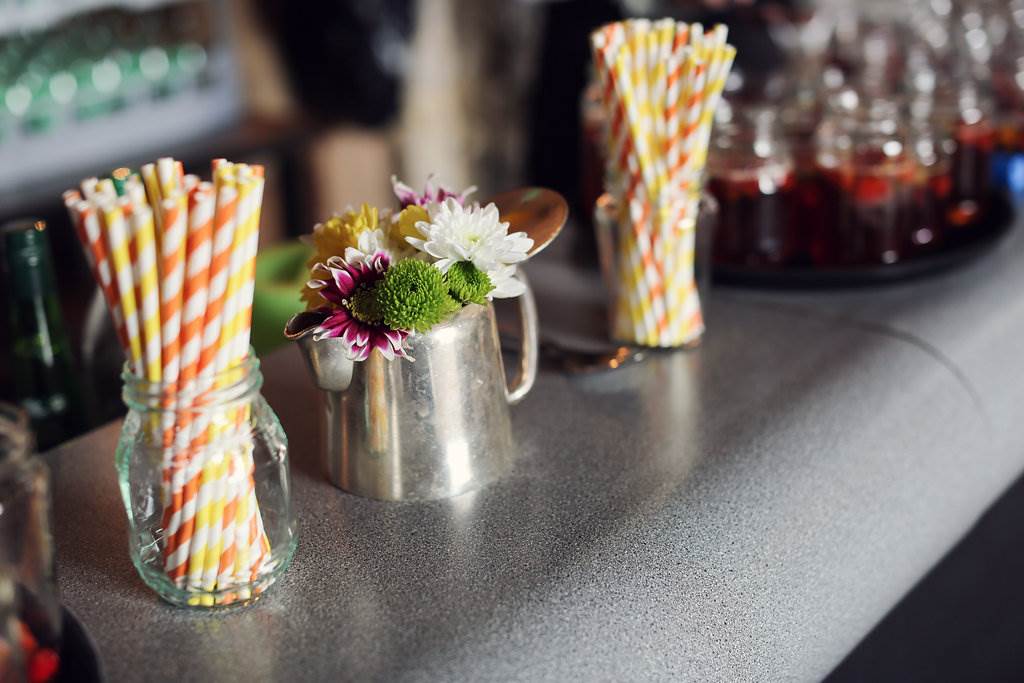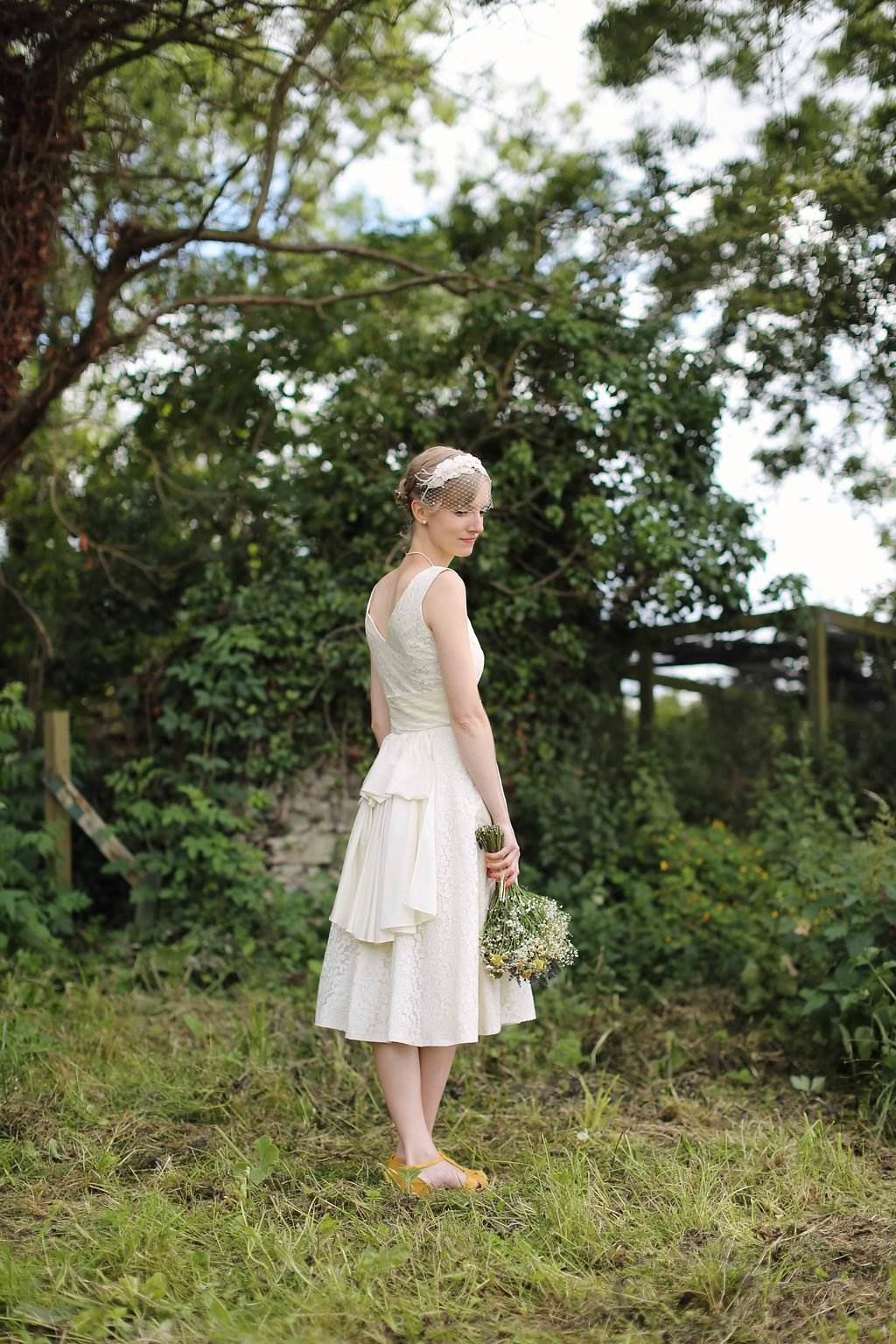 Pinterest was a big inspiration – I looked at all the barn and rustic weddings and loved it all so much! It was exactly as we pictured it… even better to be honest!"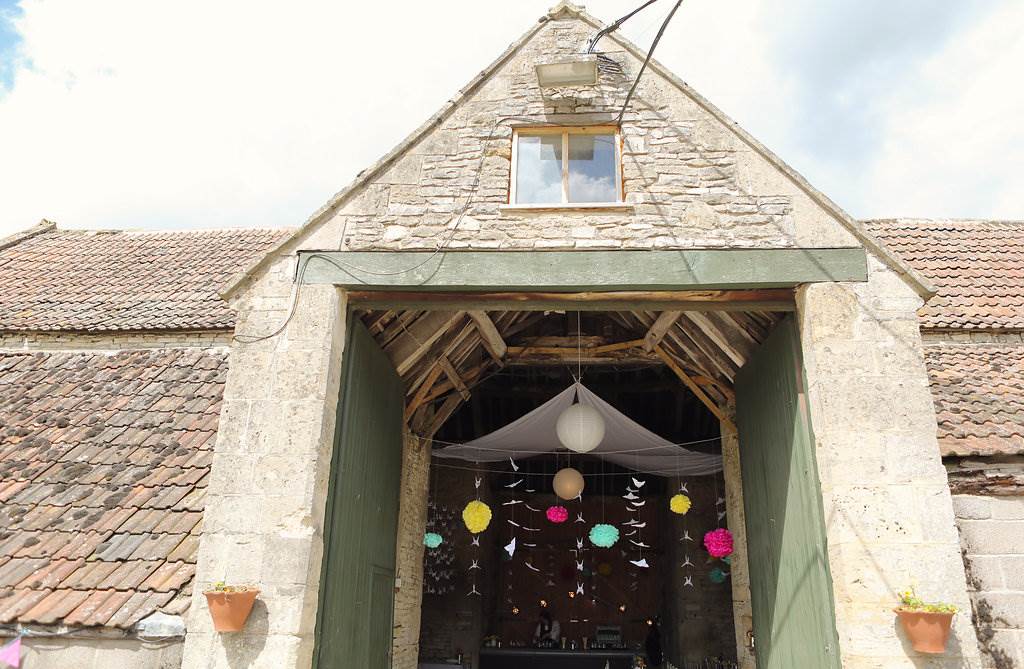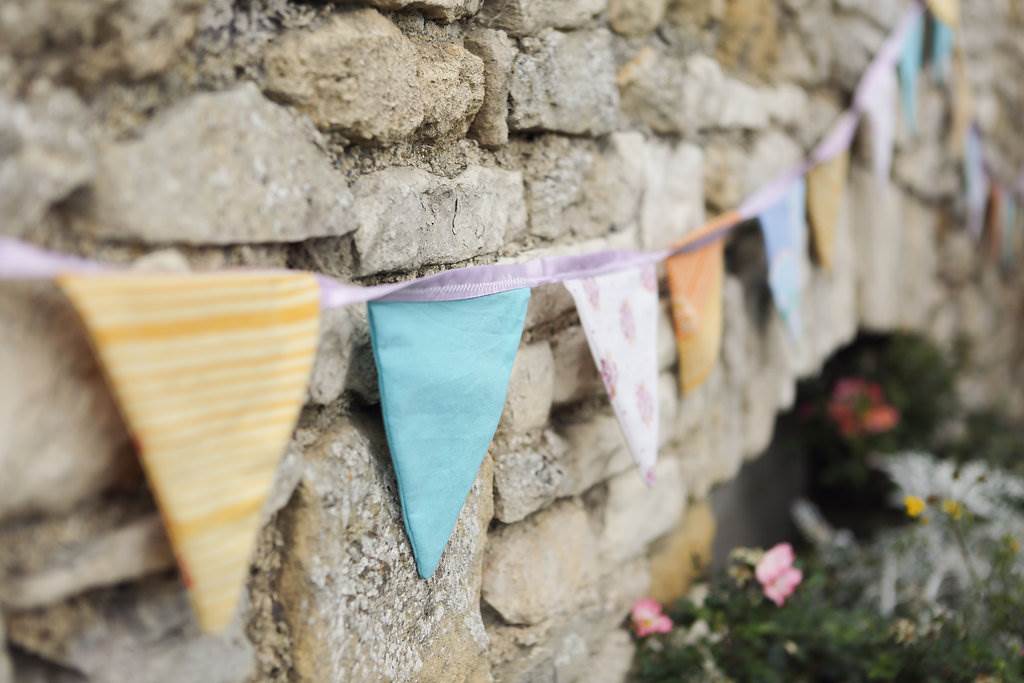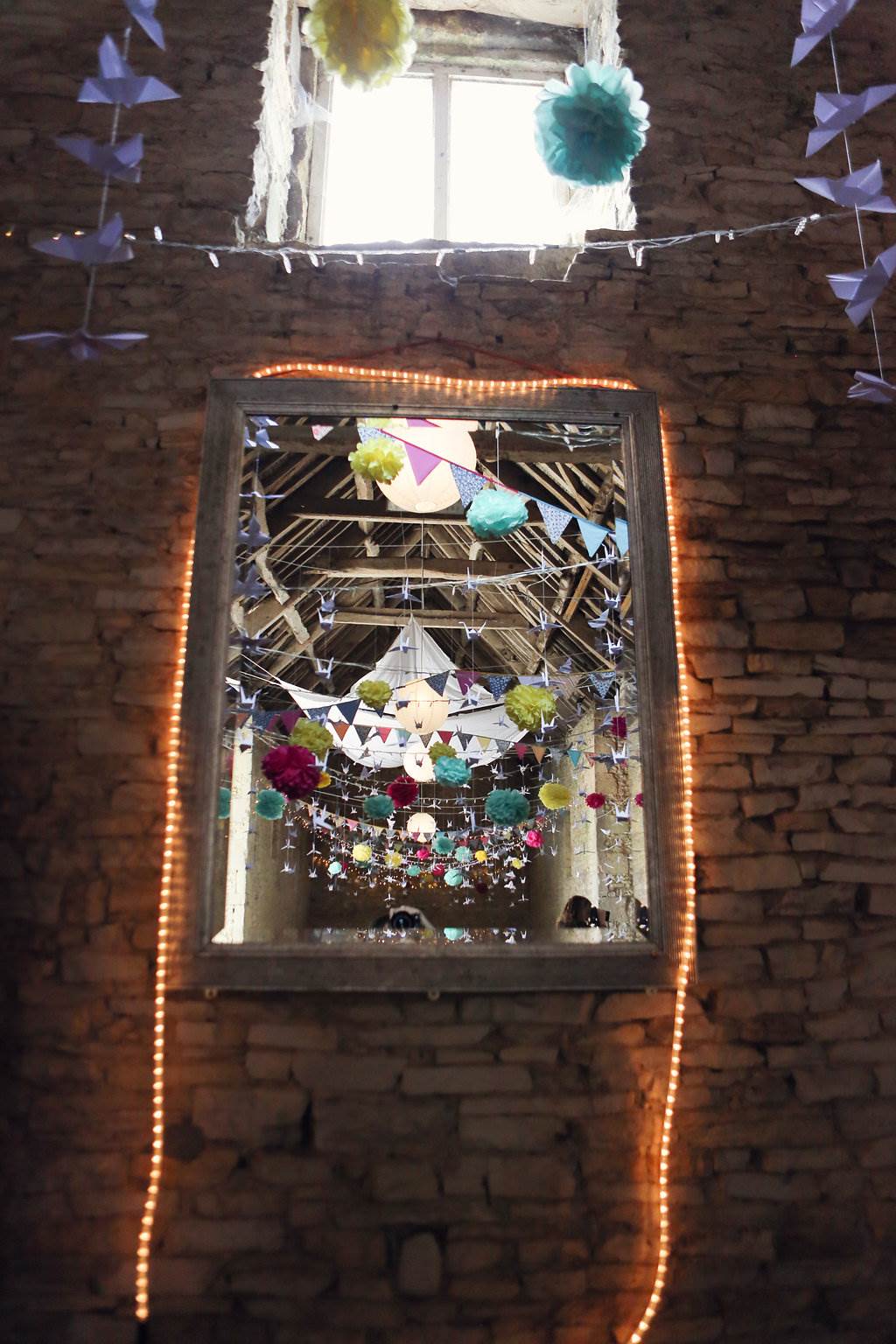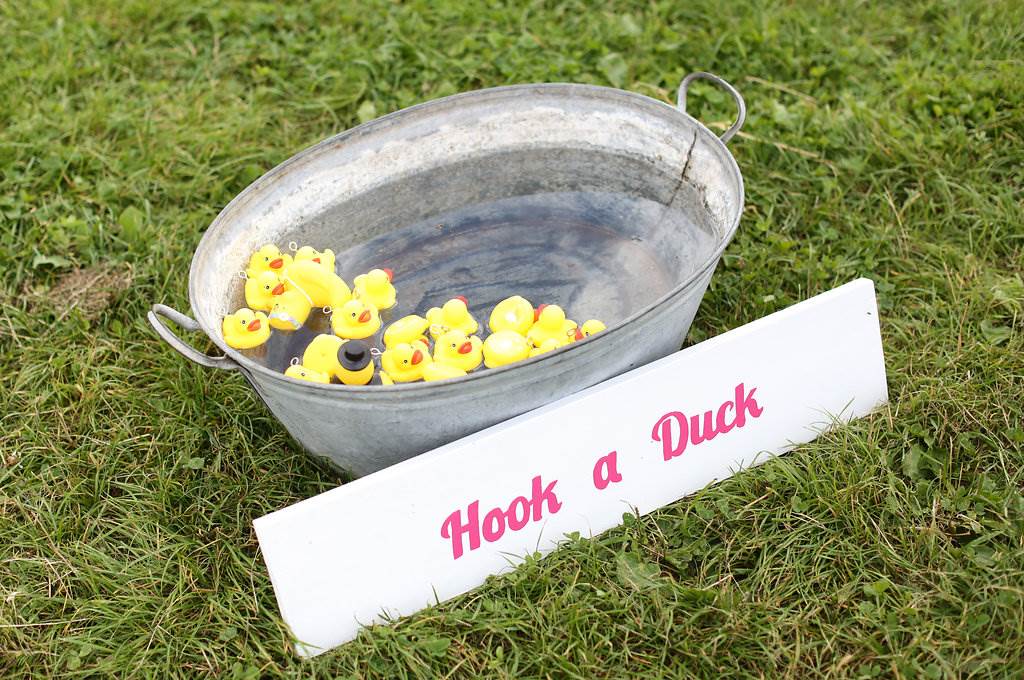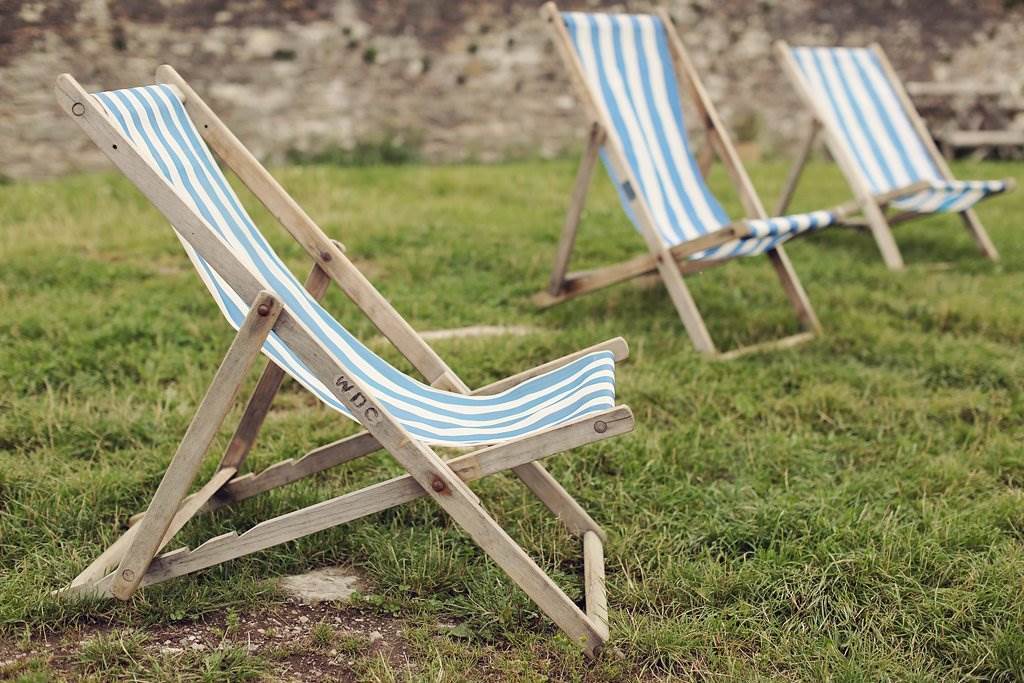 The Details:
"We hired a juke box so everyone could have a go at choosing some songs. Dan made a lots of garden games himself such as splat the rat, as well as the photo booth which we put a camera in front of. We also asked everyone to do a fingerprint with their name next to it on a poster with an illustration I made.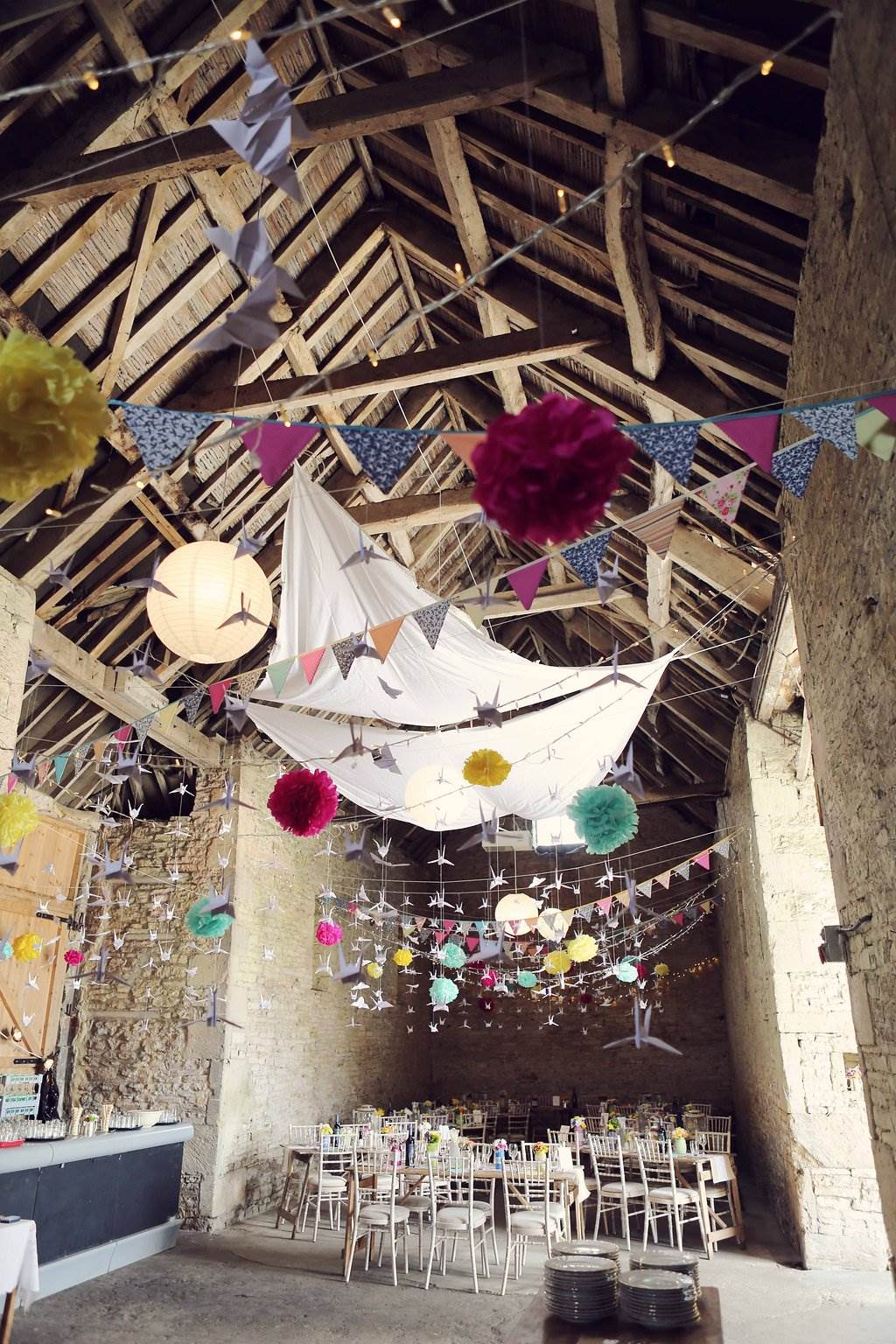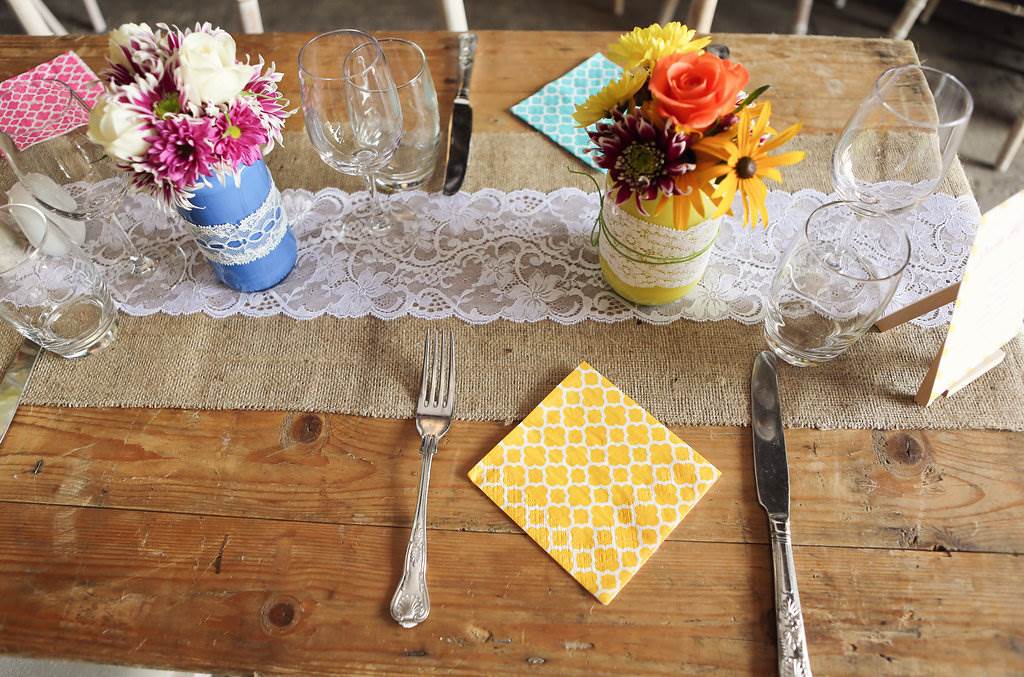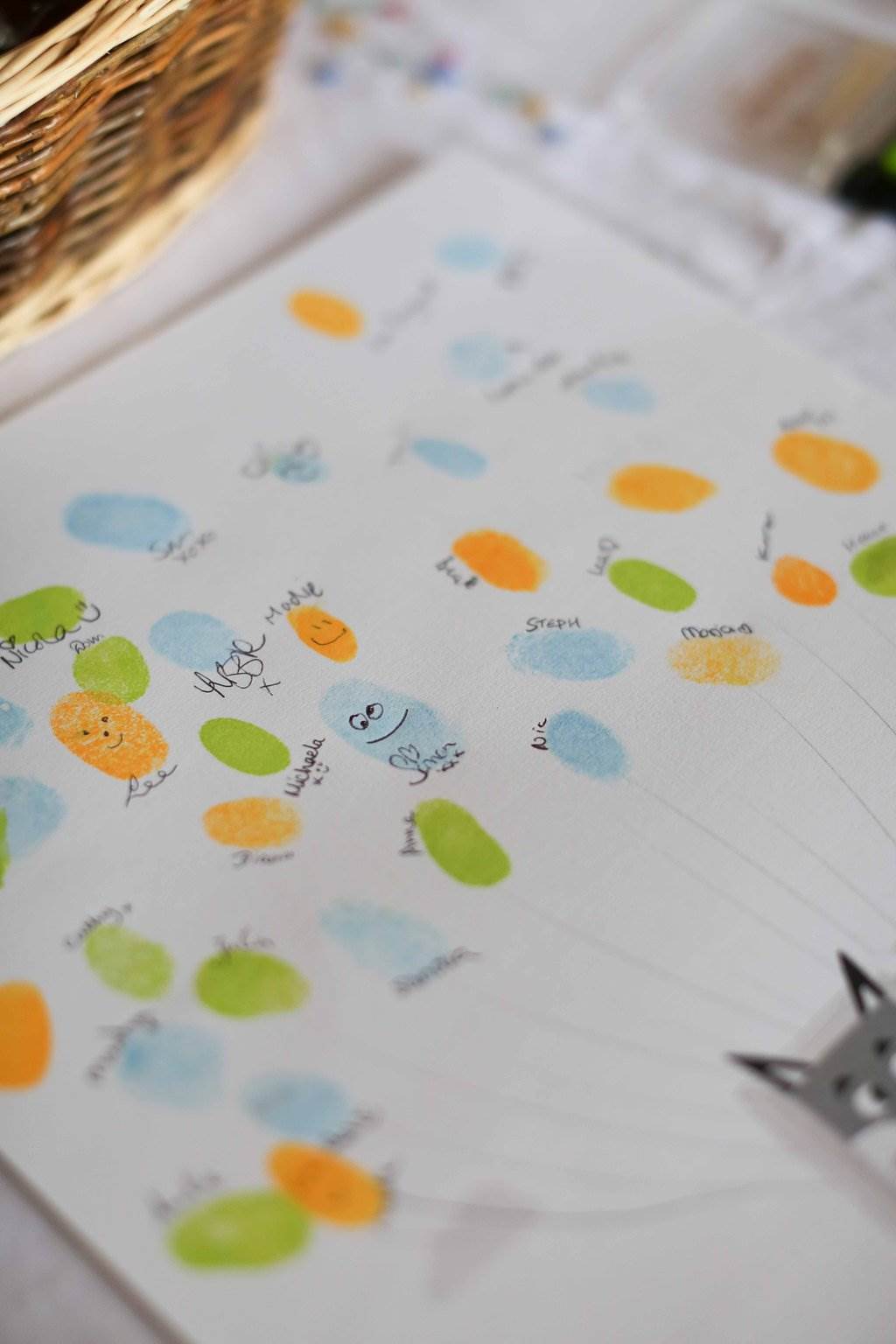 We hired fairy lights, metal bath tubes, milk churns and trestle tables. We also hired vintage tea cups, cake stands and cake plates plus a popcorn machine.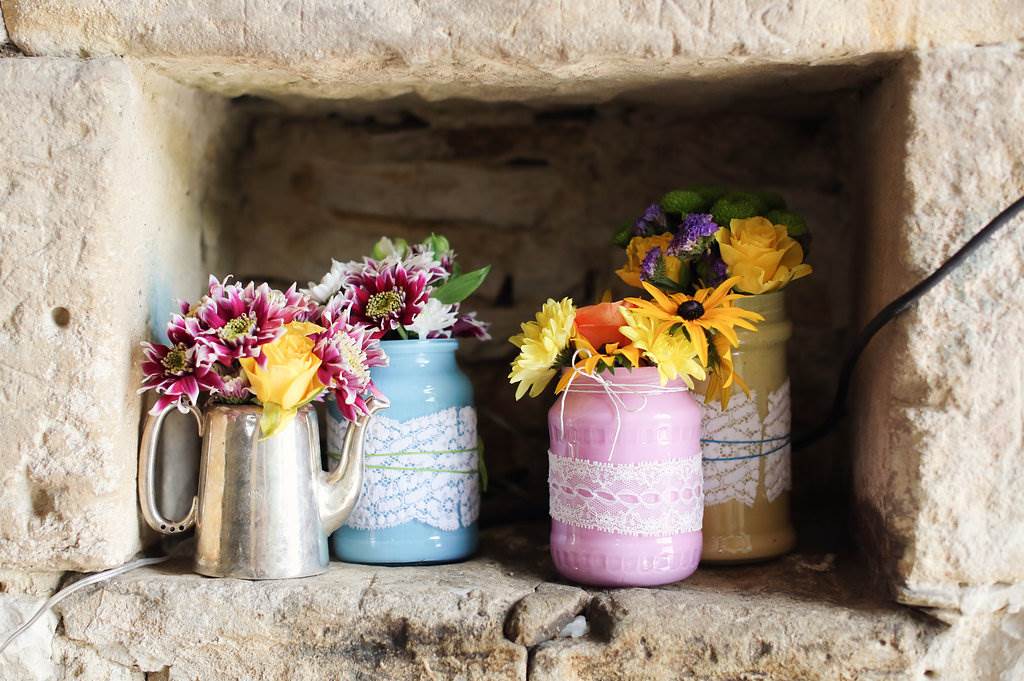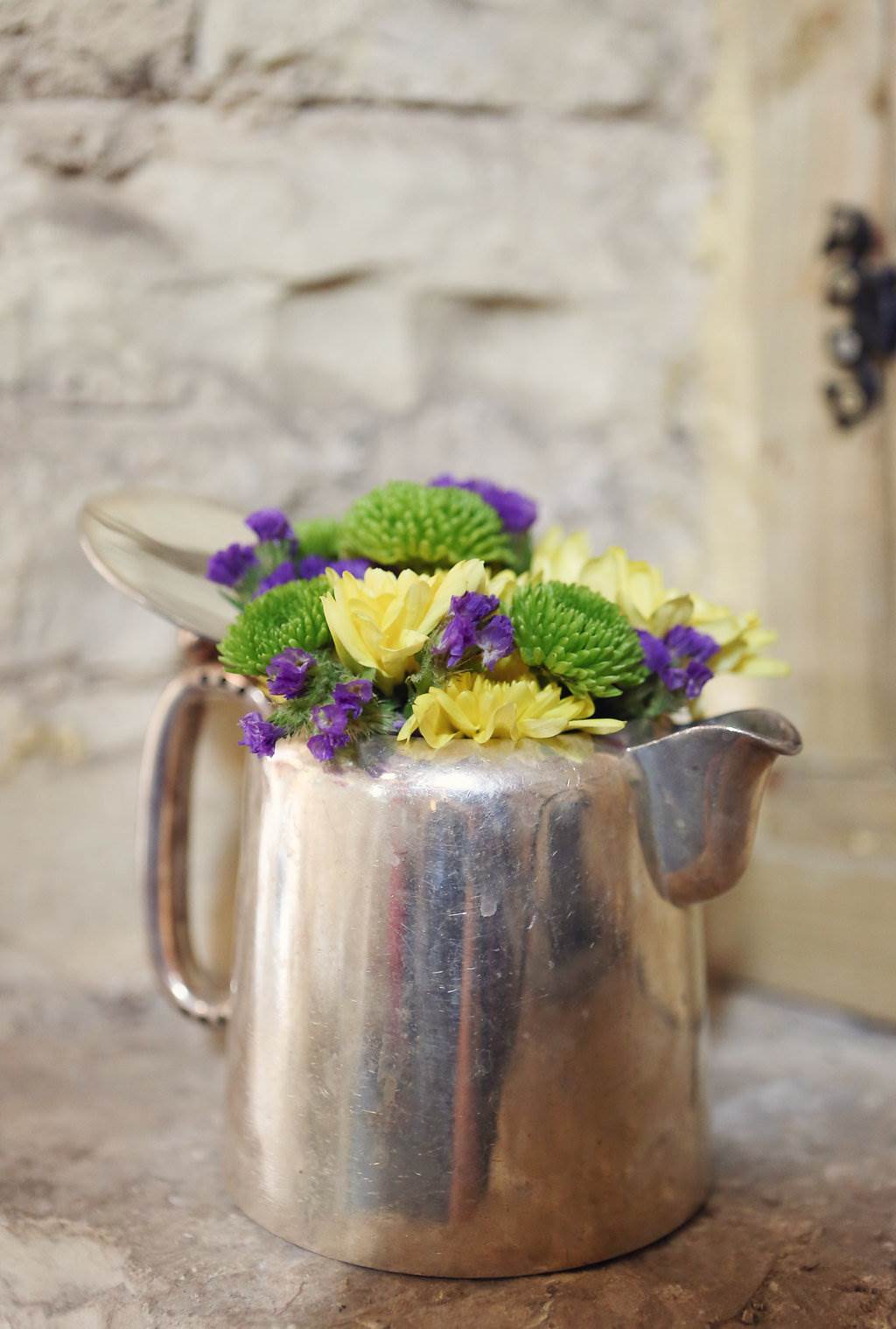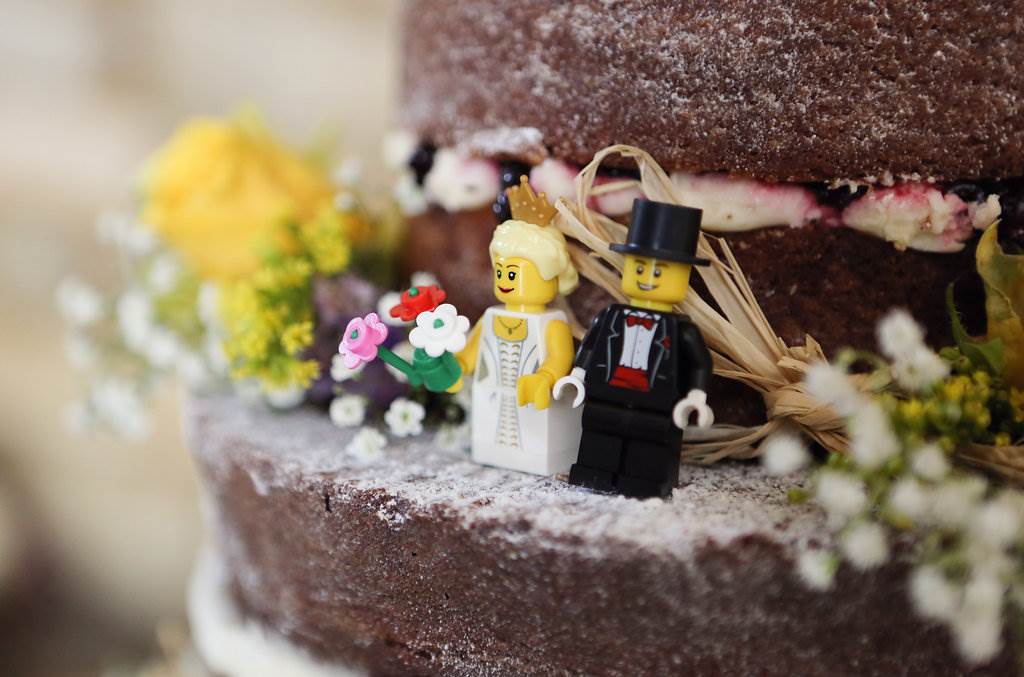 We did loads of DIY projects ourselves. I would say we did everything we could ourselves and everybody helped! We made all the decorations: pom poms, hundreds of origami birds and butterflies, all the bunting, table runners, vases and flowers. We even made our wedding rings ourselves by melting down rings from Dan's grandmother and mother.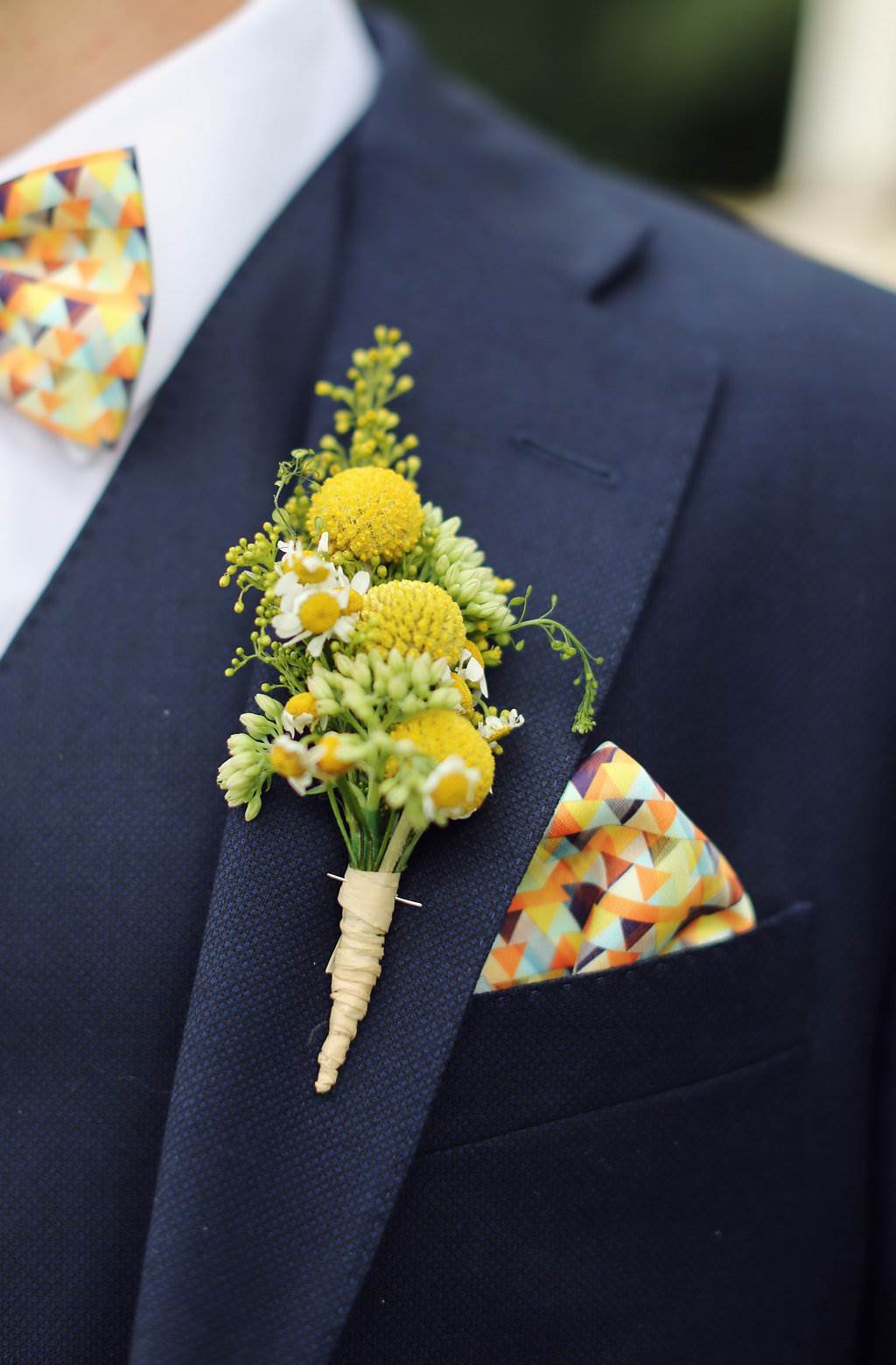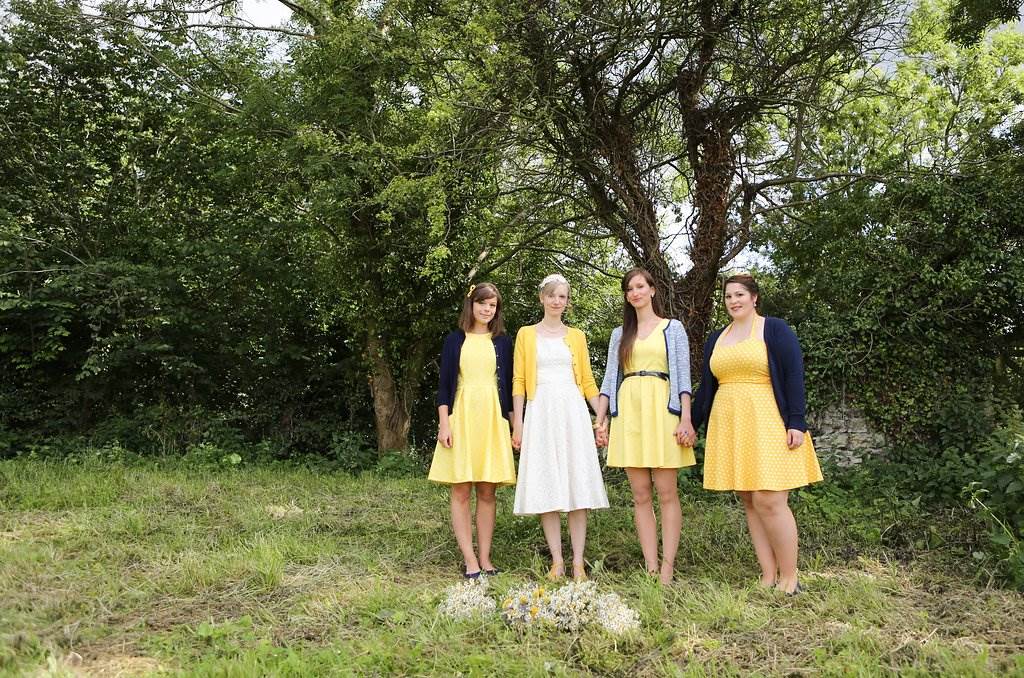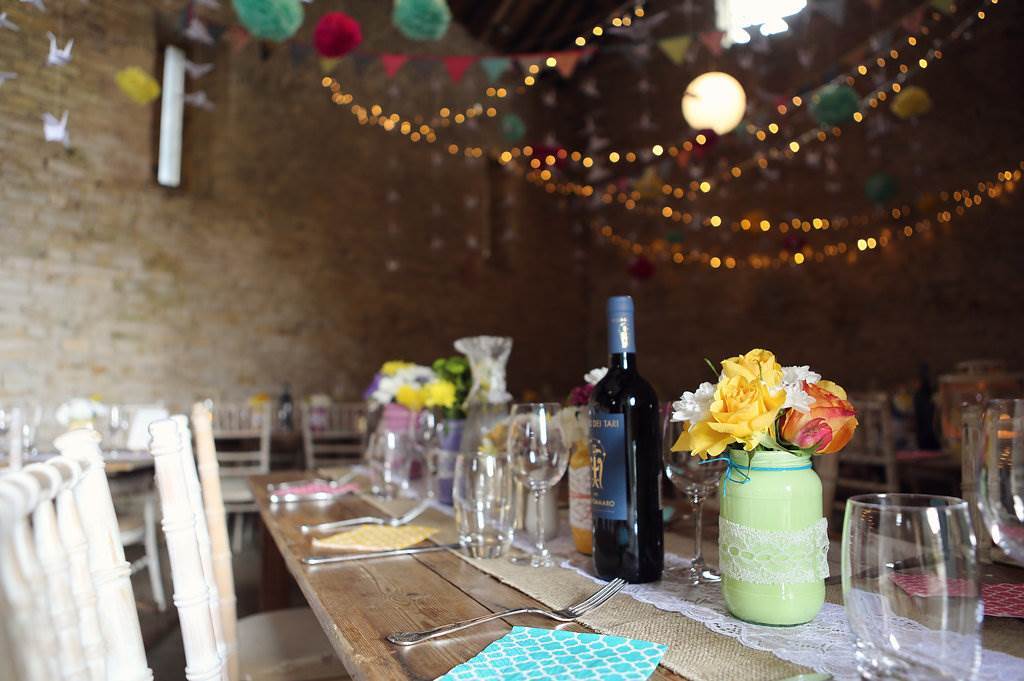 I am a Graphic Designer so I was super excited about the wedding stationery and designed it all myself."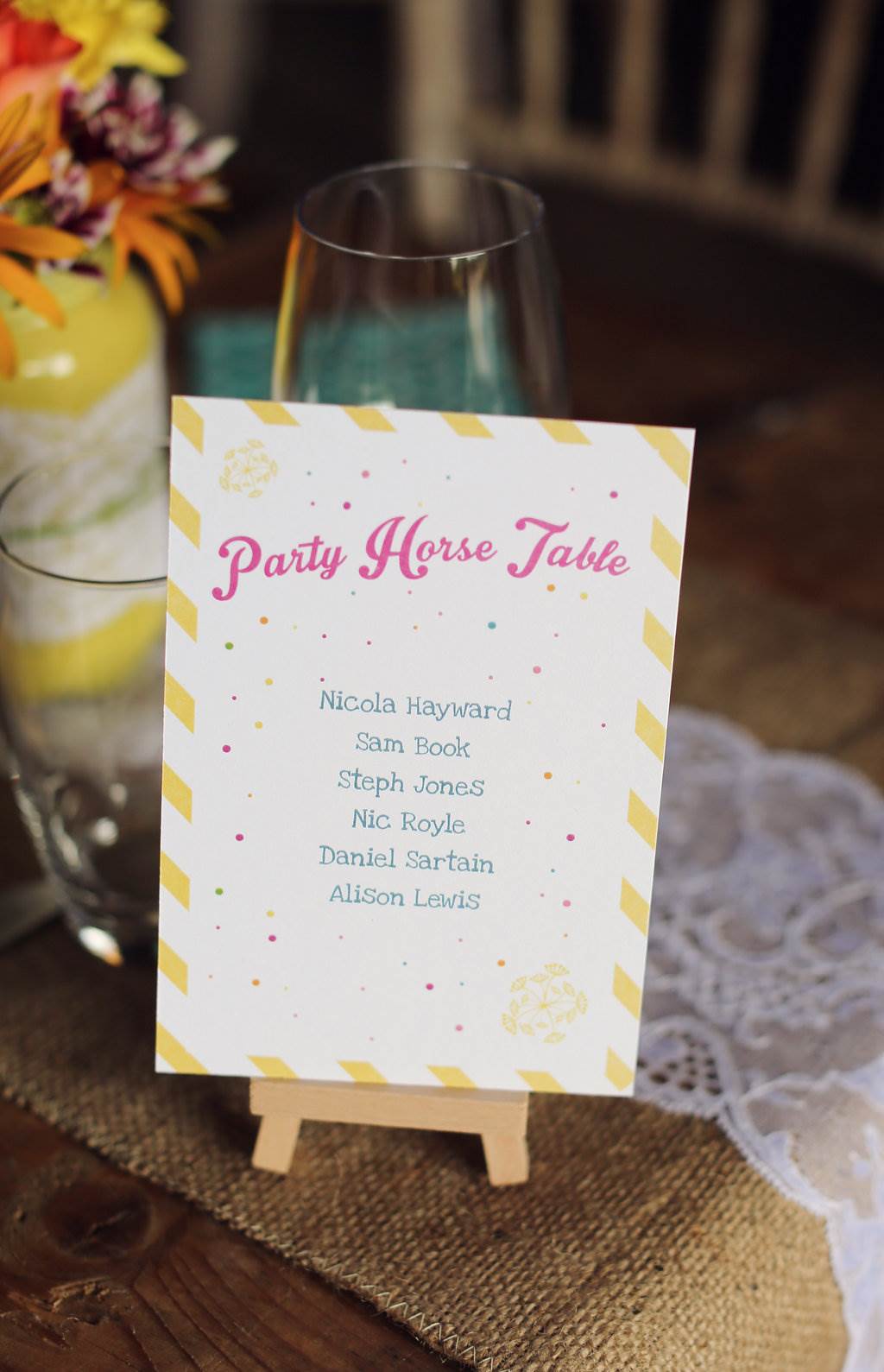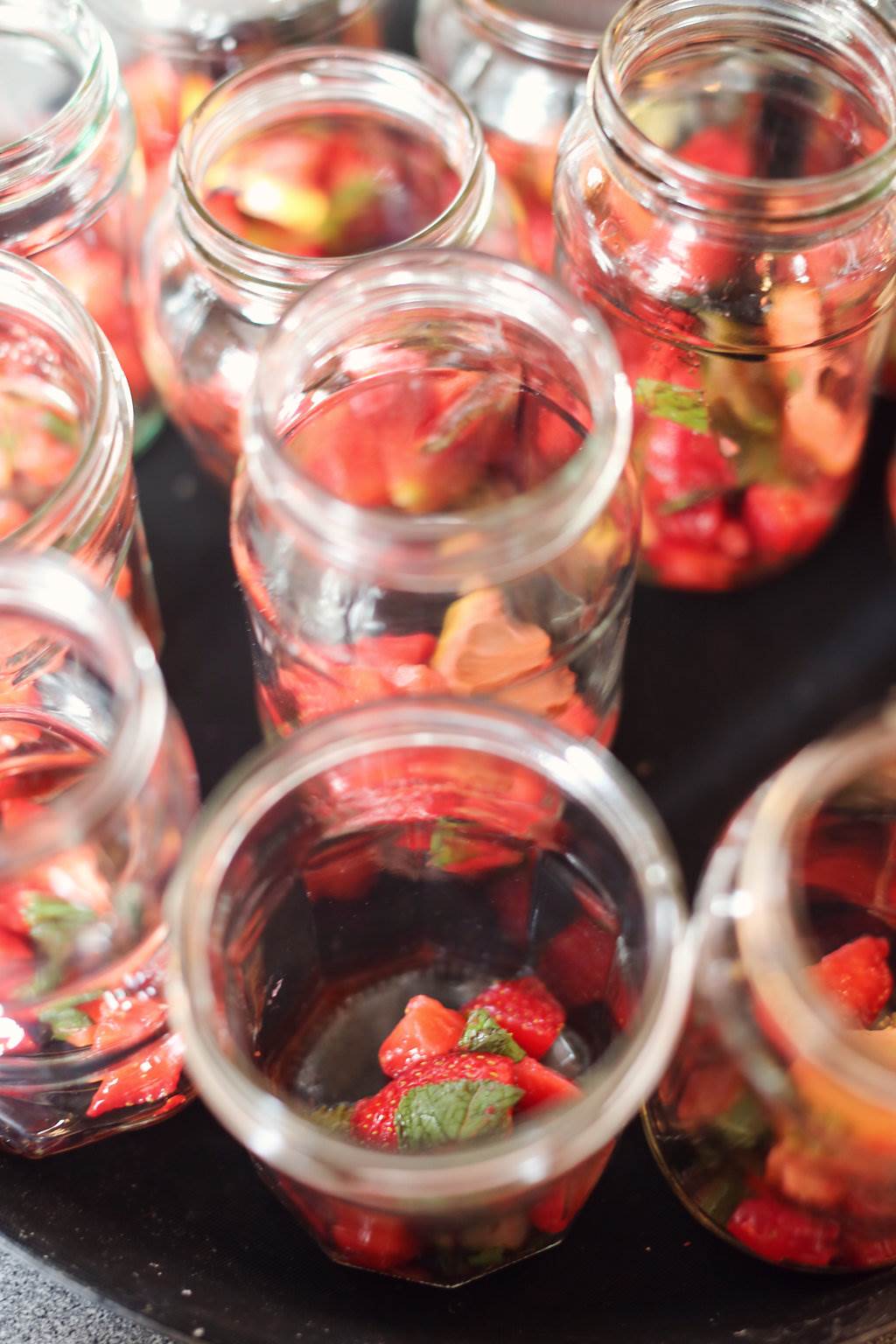 The Wedding:
"A lot of people said that the wedding felt very unique and true to us – no package deals, no wedding planner, no white chair covers. Because we did majority ourselves, we could do it the way we wanted to plus David (he owns the farm and barn where we had our reception) was super relaxed and gave us free range with the barn. So the day was very relaxed."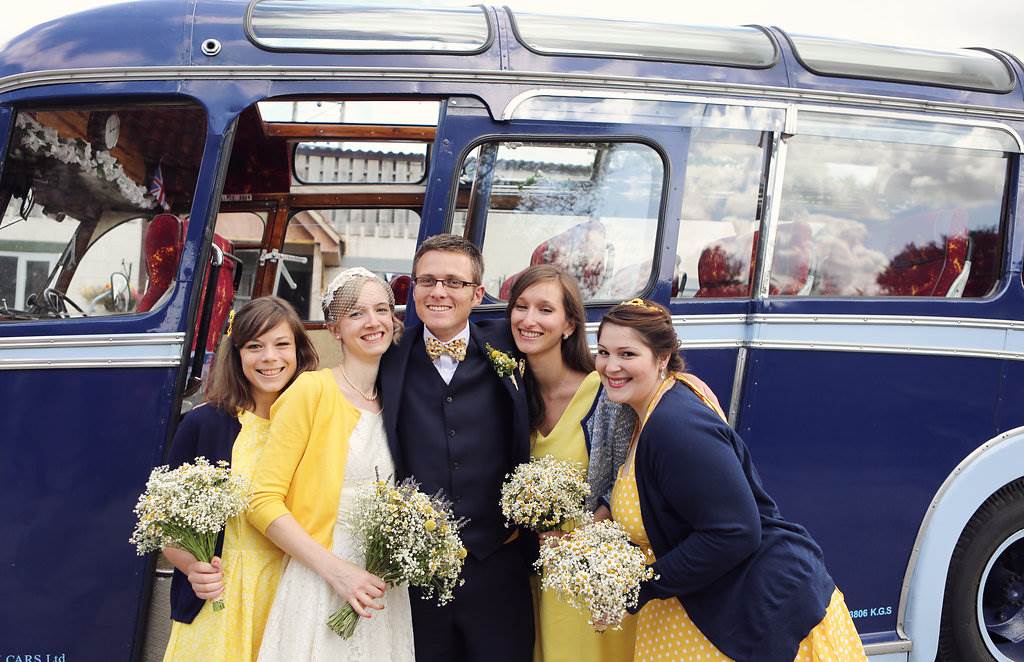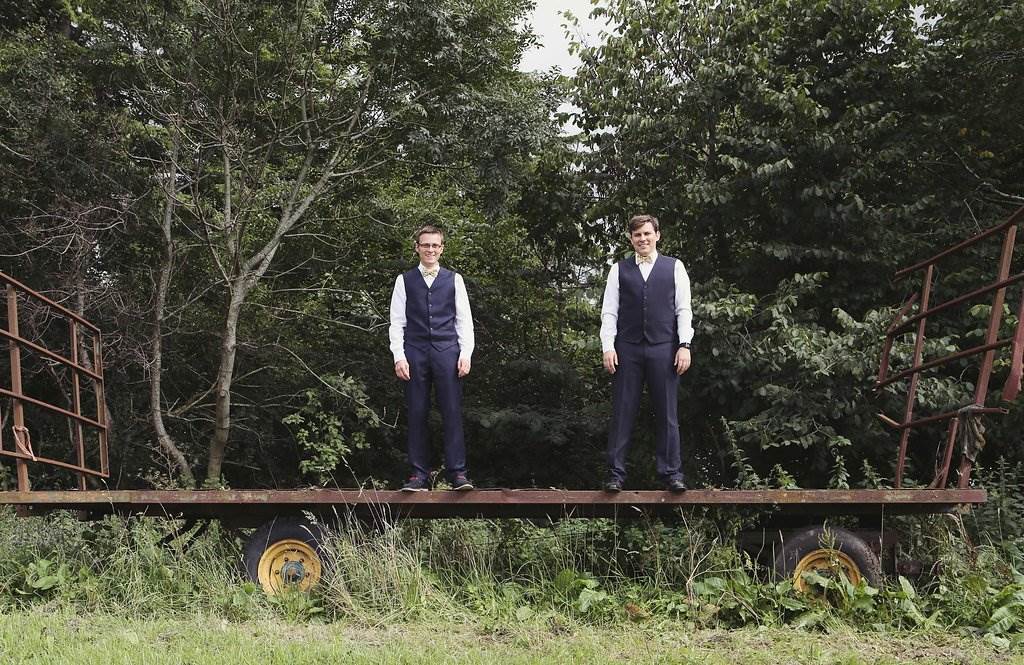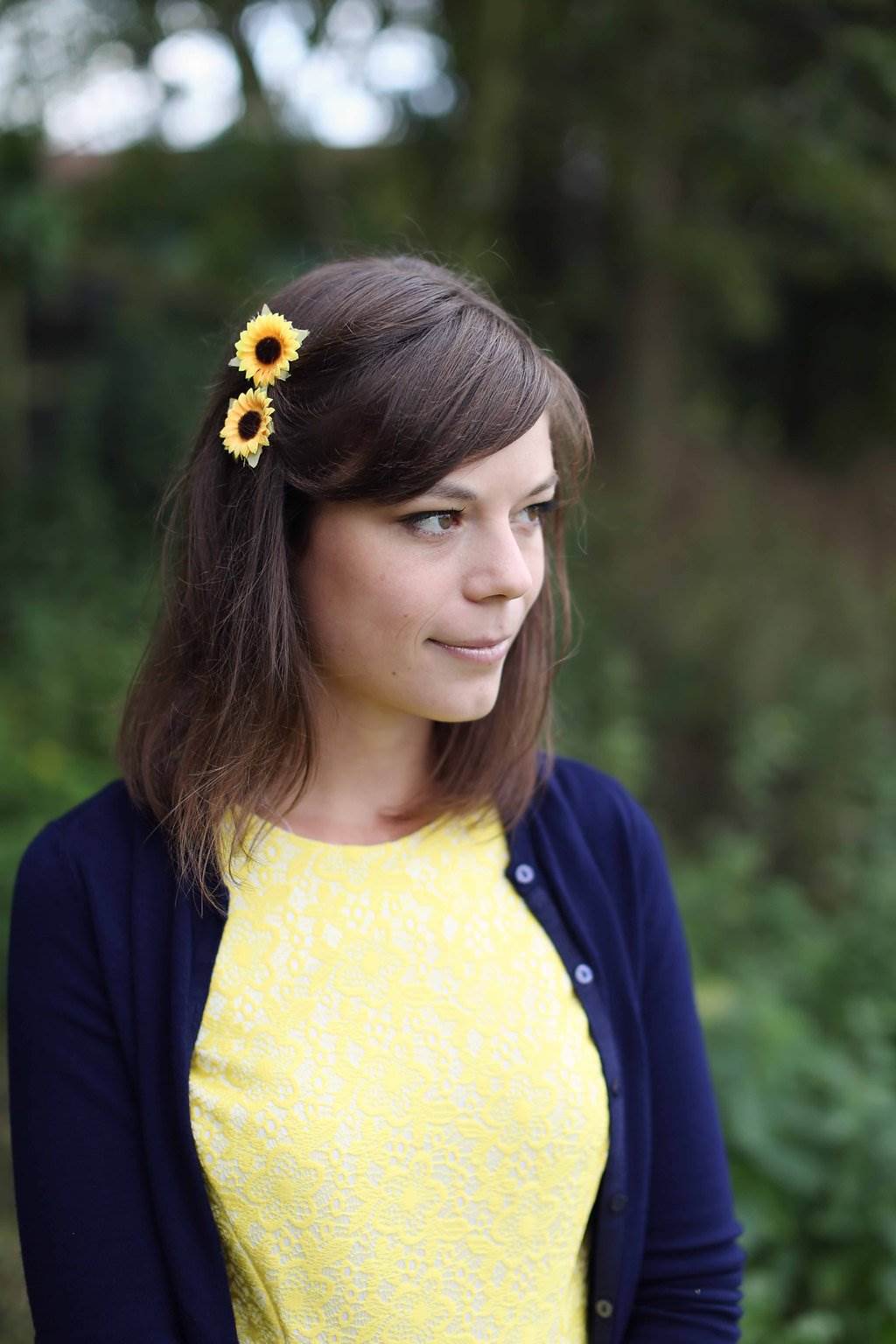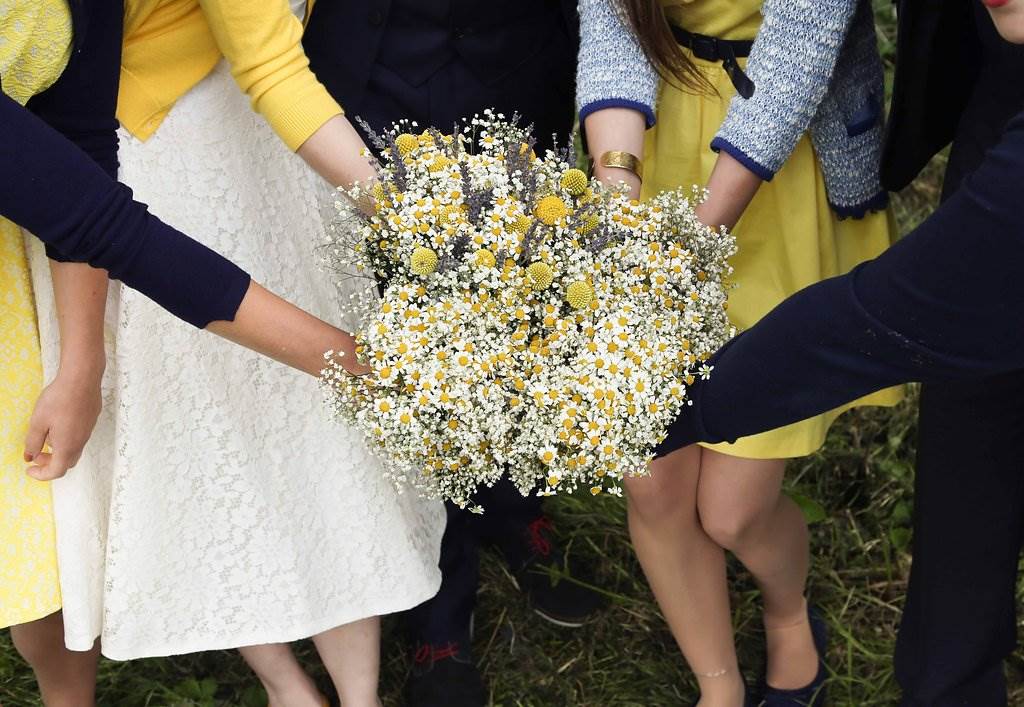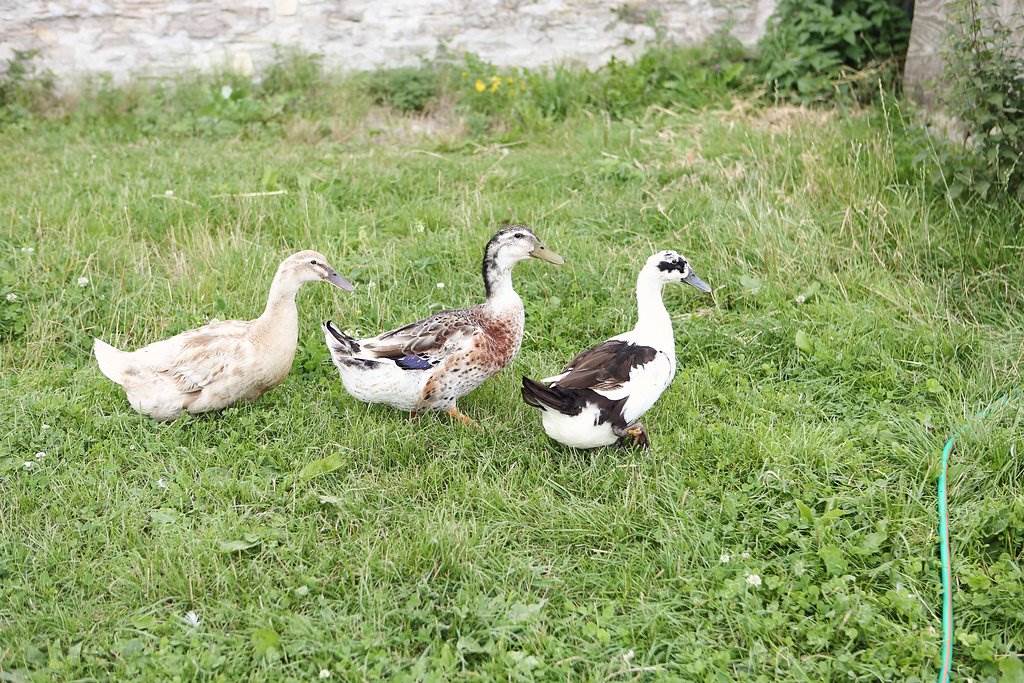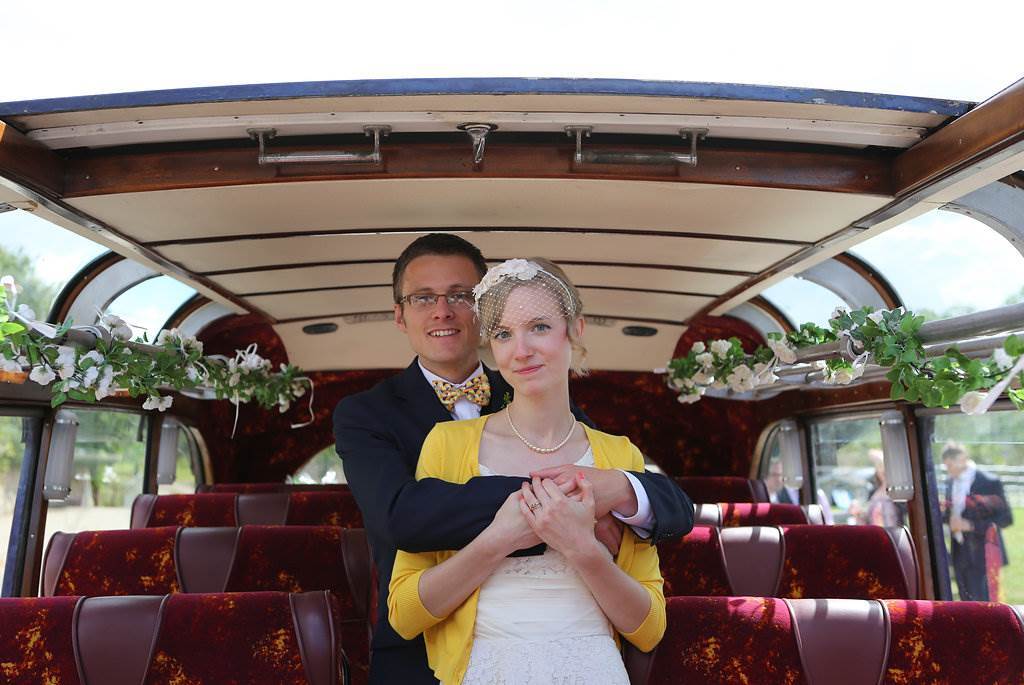 Credits:
Photographs: Bethan Haywood Jones
Reception Venue: Manor Farm Upton Cheyney
Dress: House of Vintage Bride London
Headpiece: Etsy
Bride's shoes: Chelsea Crew bought at Retro Revival
Cardigan: Boden
Hair and Makeup: Done by bride
Grooms Outfit: three piece suit from Charles Tyrwhitt
Tie: Mrs Bow Tie
Shoes: Rieker
Cake and Flowers: DIY
Table hire: Vintage Marquees
China Hire: Wanda Jean's Vintage China