Looking for copious amounts of beautiful wedding inspiration, advice, and wellbeing tips for your wedding day? Look no further! Issue 6 of our magazine BOND Bride is now live and full of inspiration galore! Our wedding magazine for the strong, stylish bride and creative couples is packed full of articles and inspiration focused around our core ethos of inclusivity, being ethically minded, well-being over weight loss, and supporting UK indie businesses. In every issue, you will find real weddings, fashion editorials, wedding well-being, must-have items, ethical ideas, and marriage advice too!
Here's a sneaky look at some of the highlights and the inspiration you'll find among the 132 pages…
A Retro Romance
A nostalgic retro romance with all the feels. This beautiful LGBTQ+ wedding set at Pelham House, Lewes is perfect for couples wanting an authentic vintage wedding in a modern world. It mixes Asian and Western cultures to perfection with its details and it's ethical too! What more could you ask for? Led by planner Sage Kuo and a fabulous team, their vision for this inspirational shoot was crystal clear and perfectly aligned…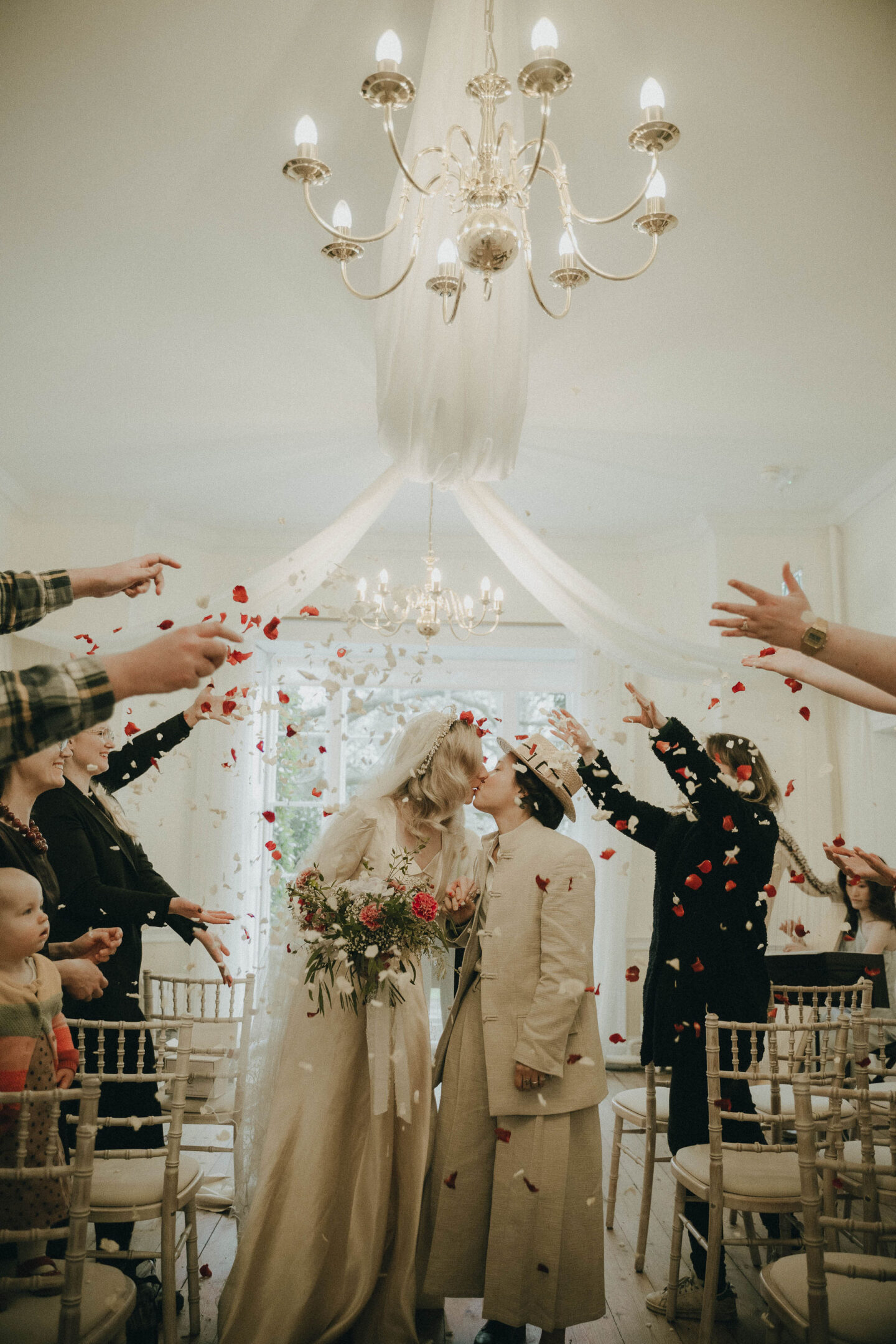 Yellow Wed Road
Want to bring some vibrant colour to your wedding day? This is the way to do it! With a welcomed alternative vibe this beautiful yellow-themed elopement screams modern city chic. Set in the romantic streets of Bordeaux France, it's full of beautiful details. A simple colour palette with bold and dramatic effects, and THAT DRESS! Anything with ruffles and we're in! Led by planner Beatrice of Oui Mon Chou and her creative team of industry professionals they wanted to make a bold statement…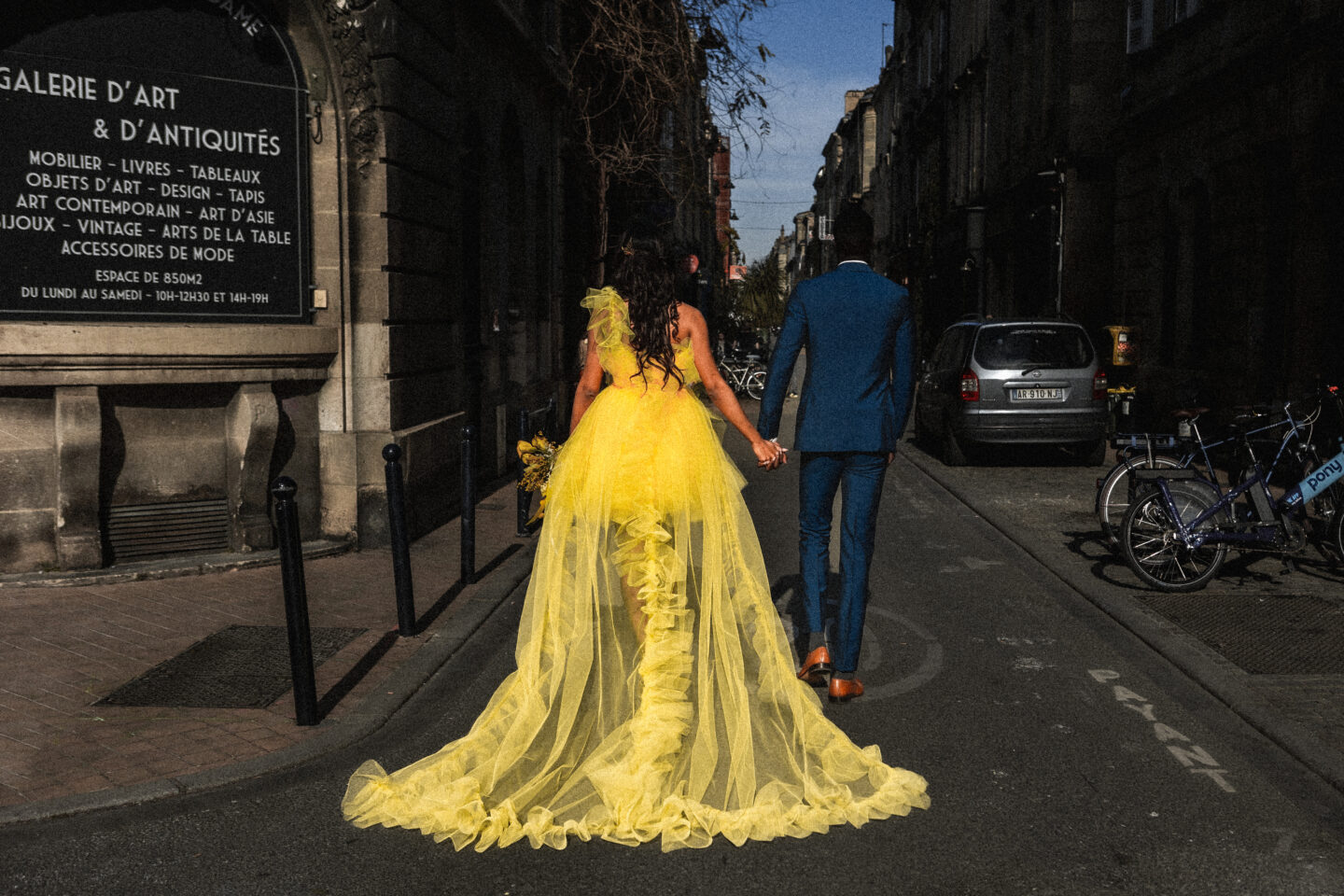 The Secret Garden
Wouldn't we all want to get married in a secret garden? Especially one that's as beautiful as this! This ethereal inspiration is perfect for couples who want the rustic vibe of an outdoor wedding but don't want to compromise on luxury. It comes from a small team of talented wedding suppliers who vow to make your vision come true. We take a look at the details with Heidi from Extra Special Touch…
Fields of Love
A relaxed, intimate boho-inspired elopement filled with love and romance. This beautiful inspirational shoot is full of warming rust tones paired with muted lush colours and is perfect for a warm and cosy autumnal atmosphere or a fine art spring wedding day. It's one for all you boho-luxe couples out there who are looking for a relaxed yet luxurious vibe. Stylist Jen at My Pretties UK tells us more about this stunning styling and dreamy venue…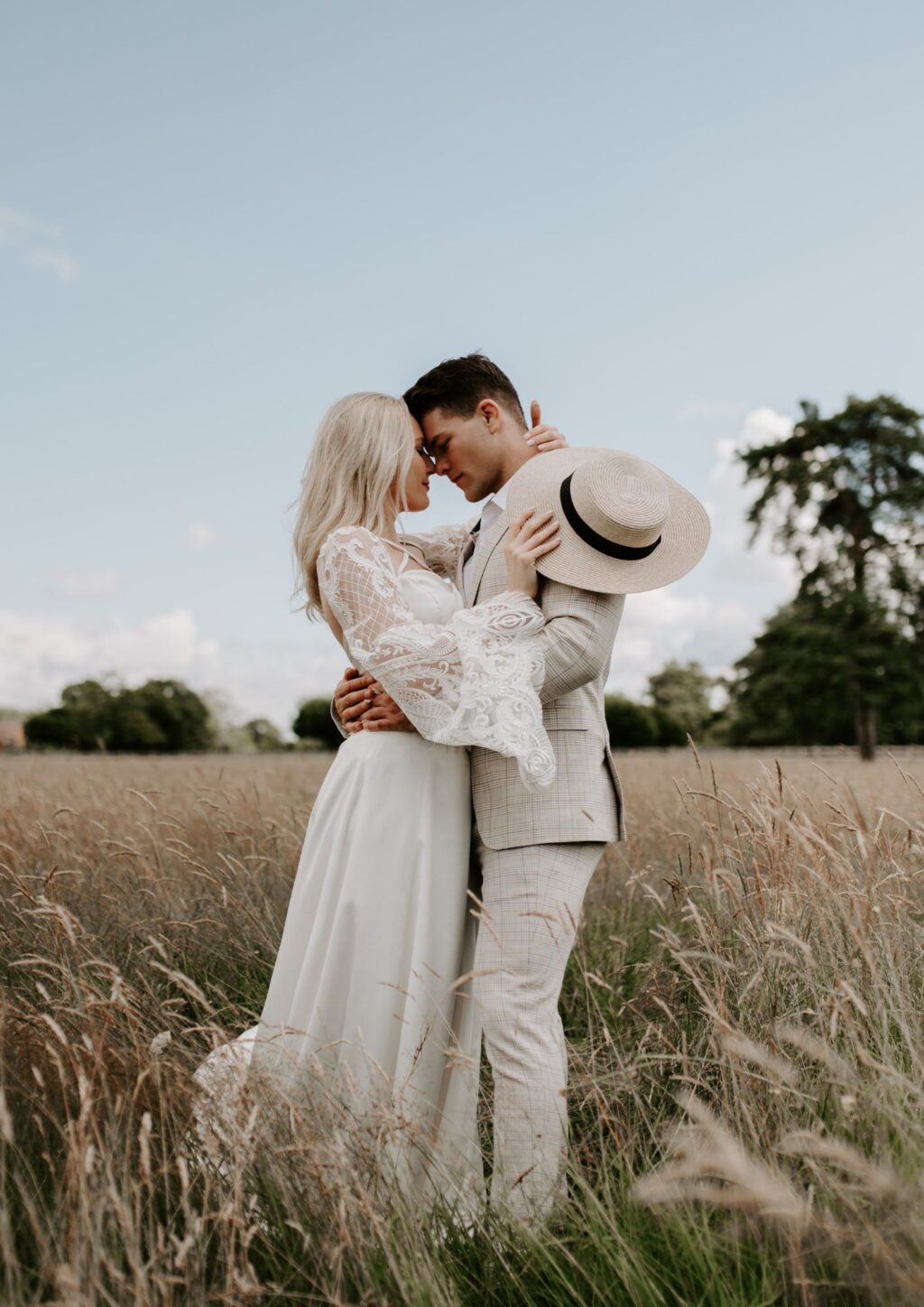 Madhula and Niranjan
This beautiful real wedding is full of traditional culture and the most amazing vibrant colour scheme and styling. Madhula and Niranjan's love for each other shines through the incredible photography AND there's some pretty incredible outfits too…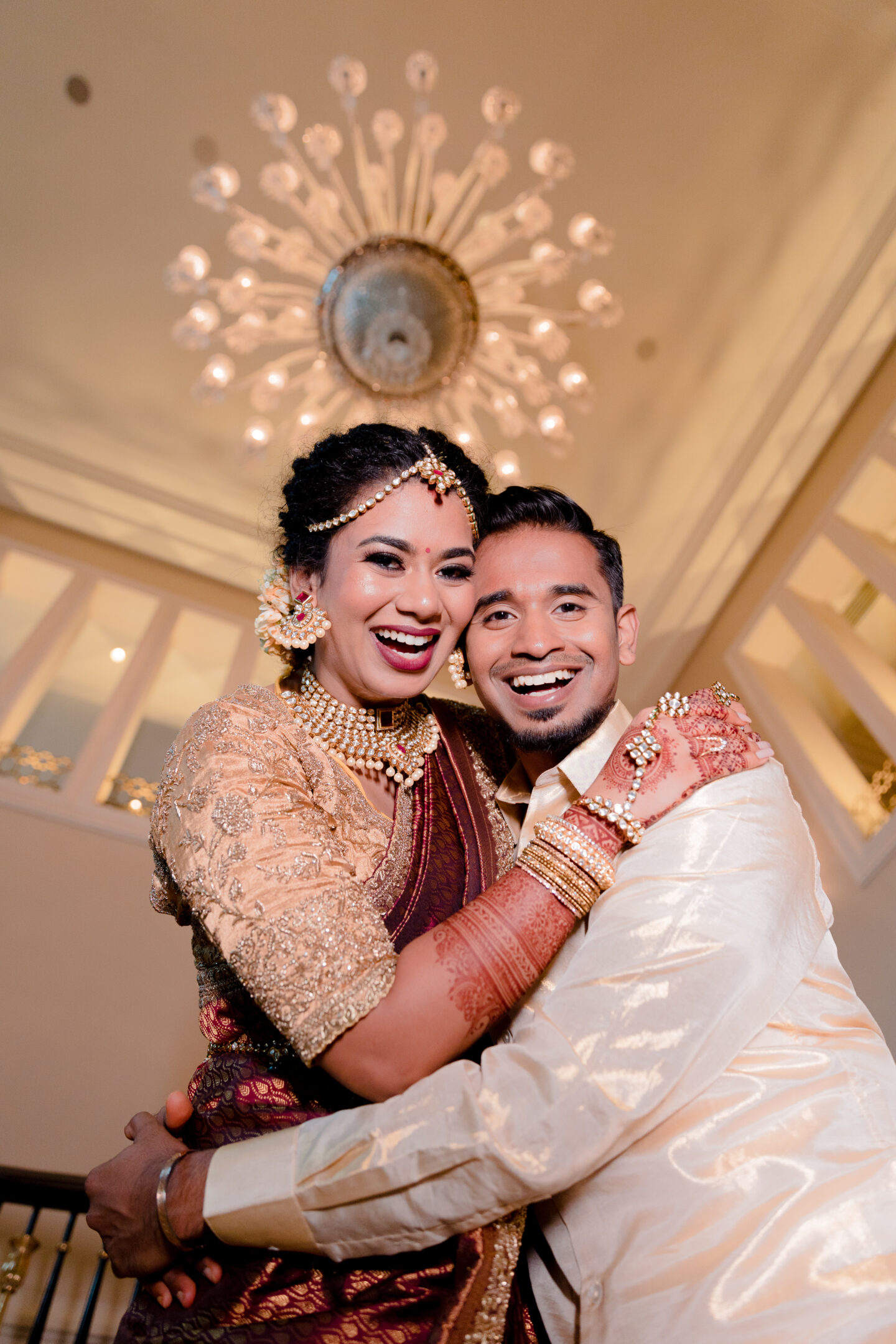 The Modern Dreamer
If you're a flower lover, this DREAMY shoot will make you think you've died and gone to heaven! It's full of the most dramatic and heavenly florals with delicate details to match and has period drama vibes that will leave you in a world of ethereal historical magic…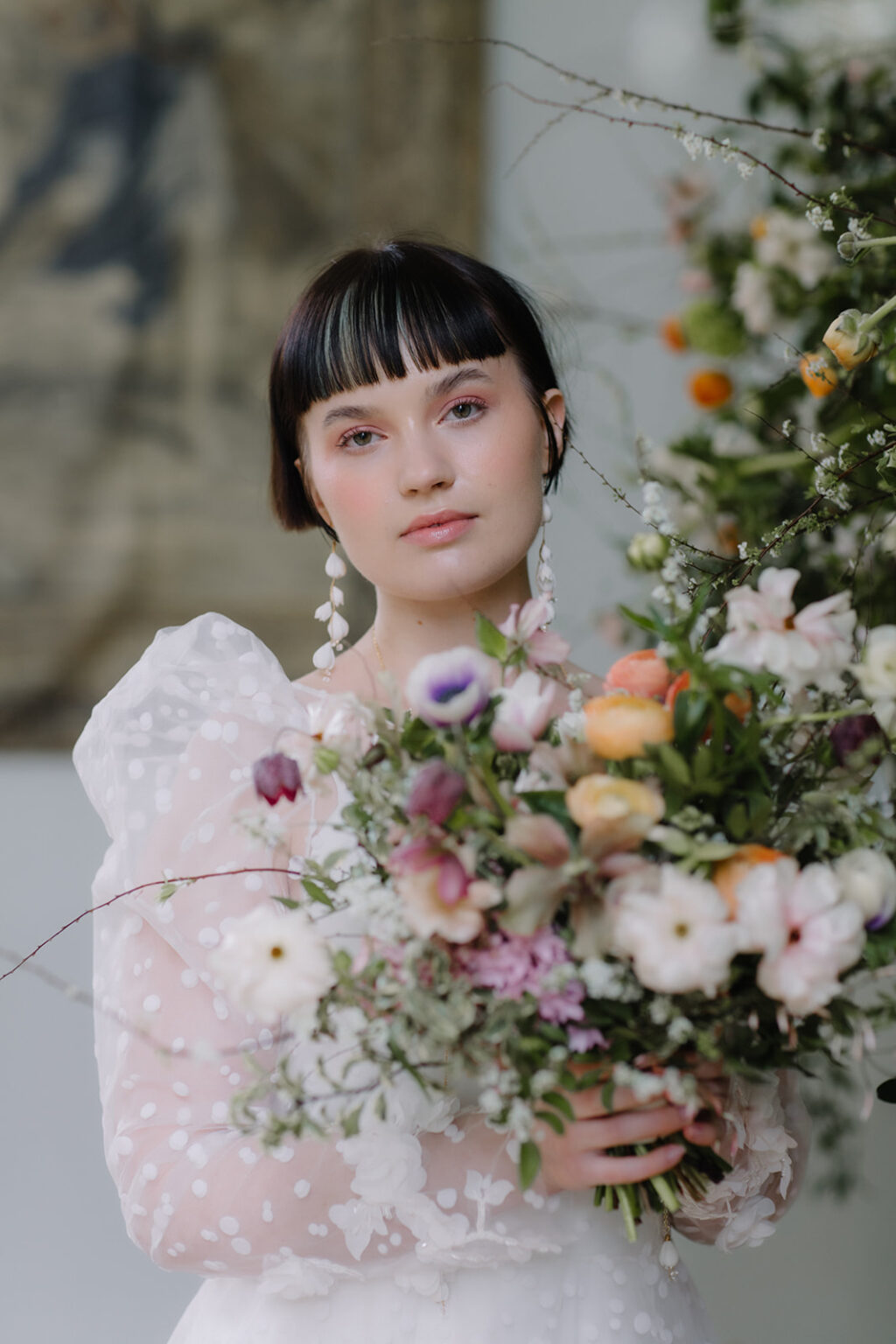 Plus There's More…
As well as loads of beautiful inspiration the issue is also jam-packed full of planning advice like finding the perfect ethical wedding dress and wedding day prep 'must do's' for brides to be. There are wedding trends and cake trends that you need to know about. Plus, we have articles on how to make your wedding day accessible if you have deaf or hard of hearing guests AND help from experts on keeping the spark alive once you tie the knot!
IF YOU LOVED THIS WEDDING INSPIRATION PIN IT TO YOUR WEDDING PINTEREST BOARD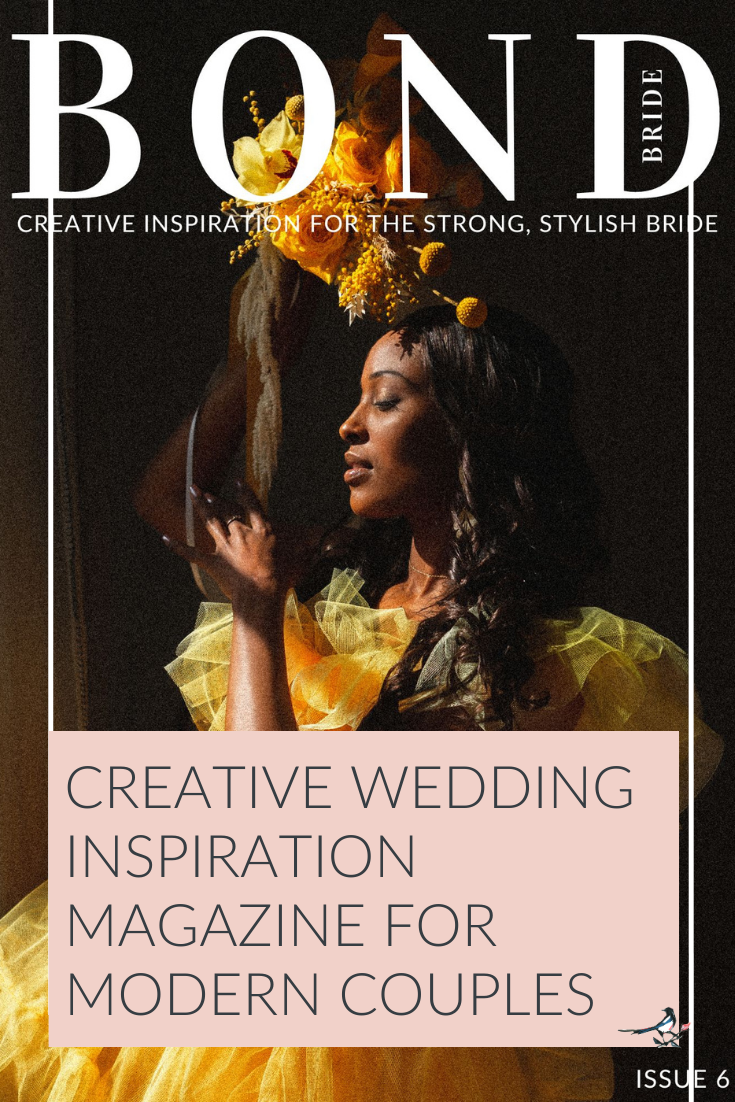 If you loved this magazine preiview you may also like;
A First Look At Issue 5 Of BOND Bride Magazine
BOND Bride Magazine Issue 4: Alternative Wedding Magazine Inspiration
Alternative & Ethical Wedding Magazine – BOND Bride