This DIY Bride: How To blog post is brought to you by Janie Lawson of Glam Hatters. They run hat making hen party workshops with vintage afternoon tea at their venue in London and across the UK. And they will be hosting our London workshops – more news of that coming soon! Today they are sharing how to create a star fascinator, which they recently delivered at The National Gallery, no less!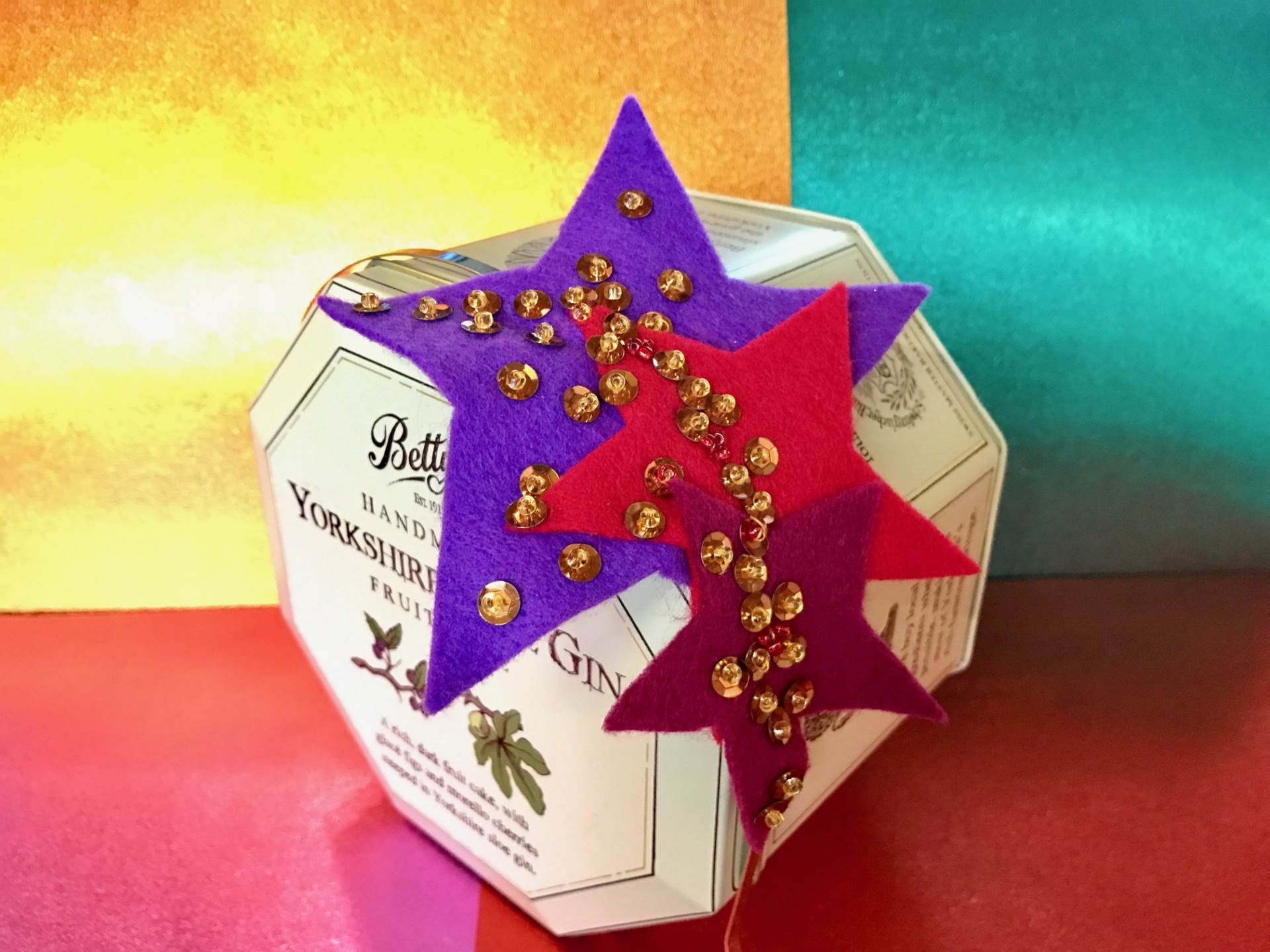 To make your Star Fascinator you will need:
scissors,
paper,
pins,
needle and thread,
Step 1
Draw 3 different sizes of stars on the paper, then cut out them out. It is worth holding them up to your head to check that they are the size you would like them to be. Next you need to pin them to your felt squares.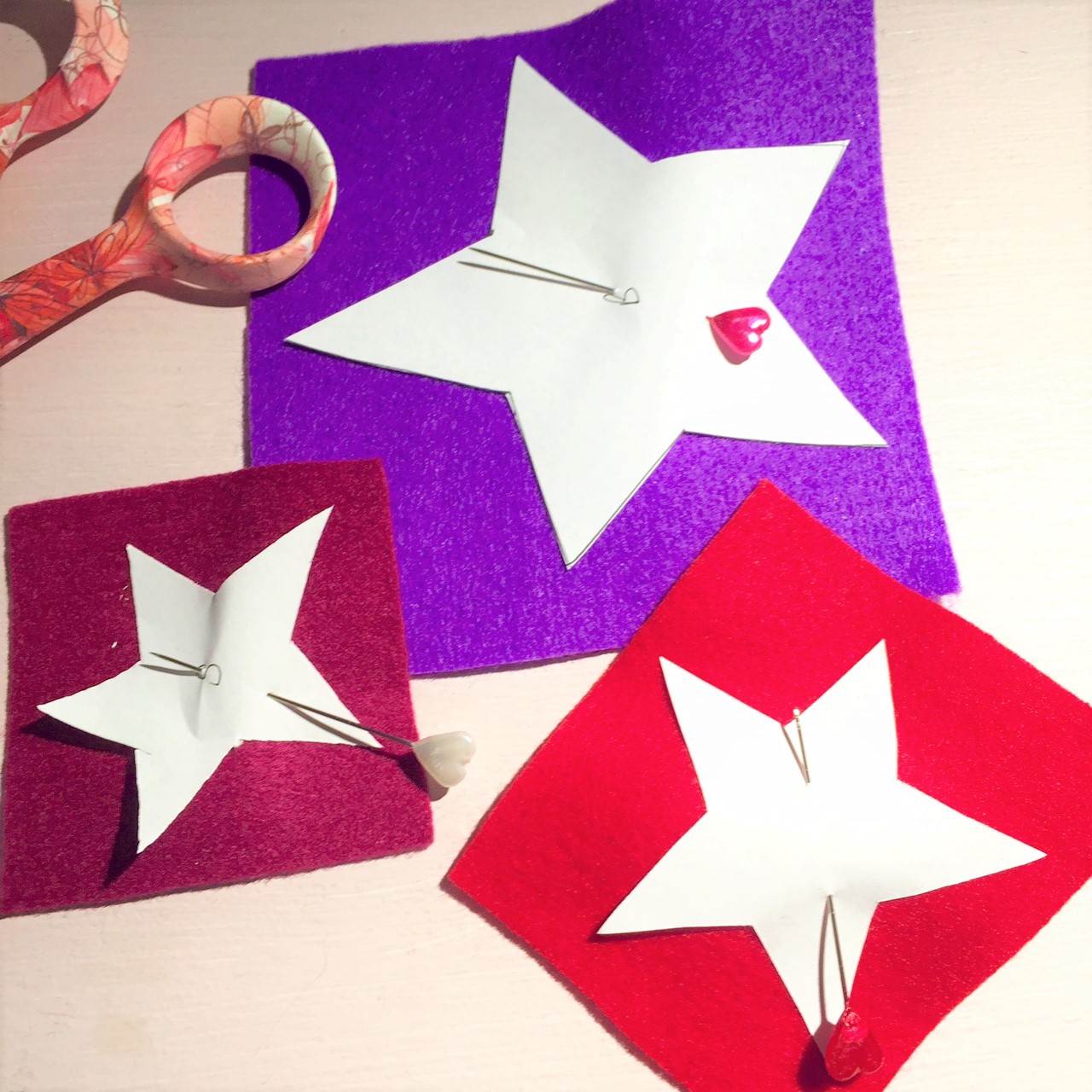 Step 2
Cut the felt, around your paper templates to create felt stars.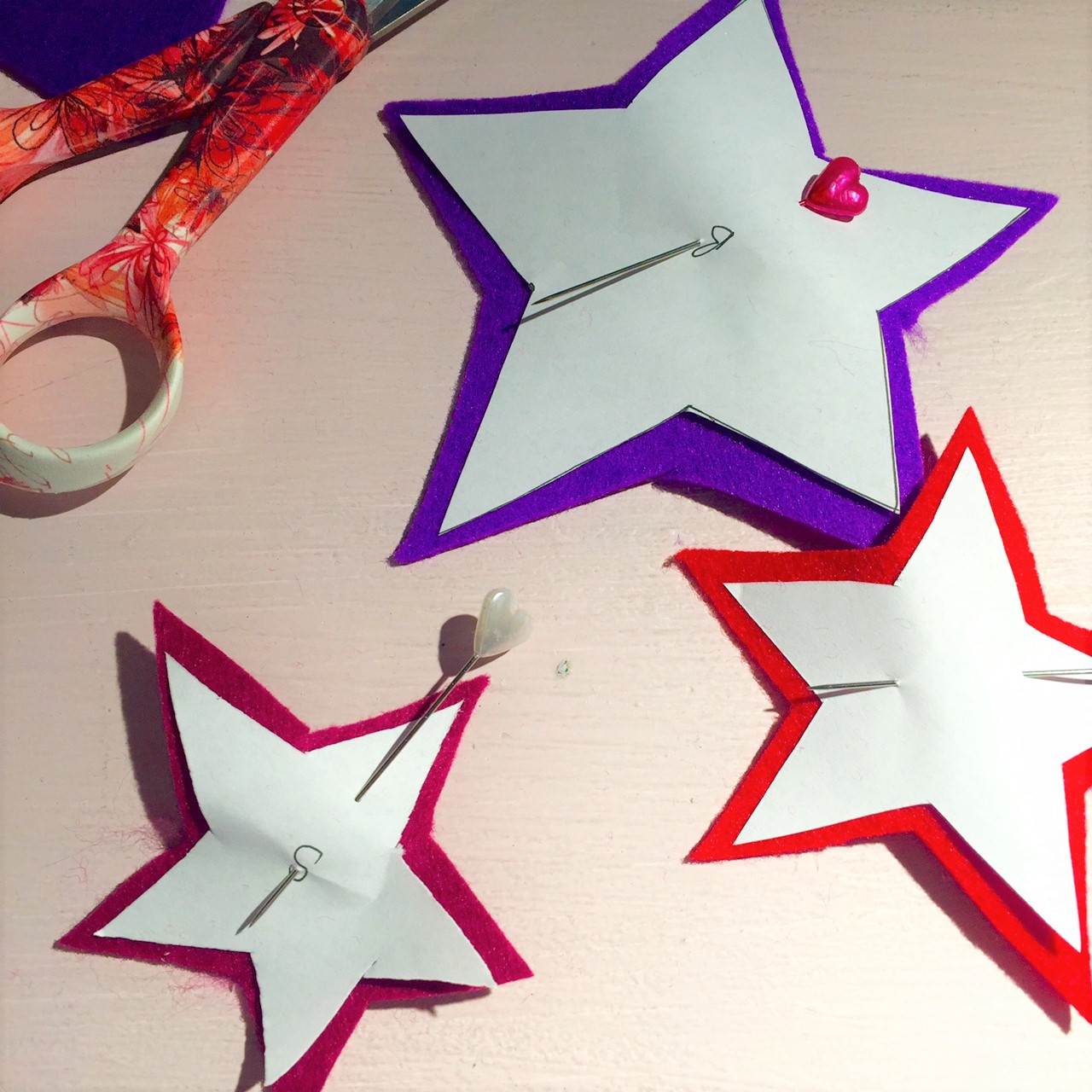 Step 3
Pin the 3 stars together (alongside each other). Graduate the sizes for a pretty vintage look.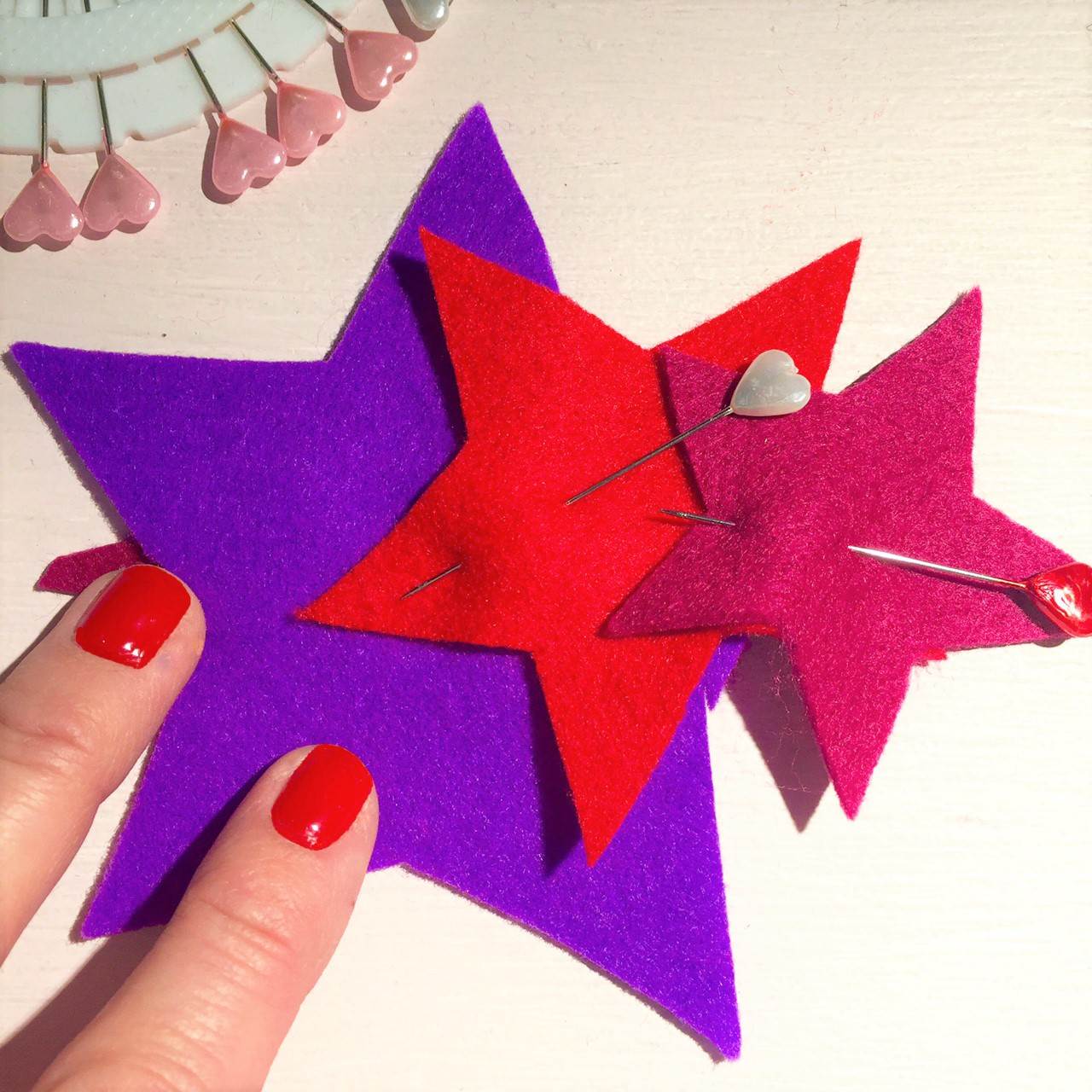 Step 4
Choose some beads the same colour as your thread.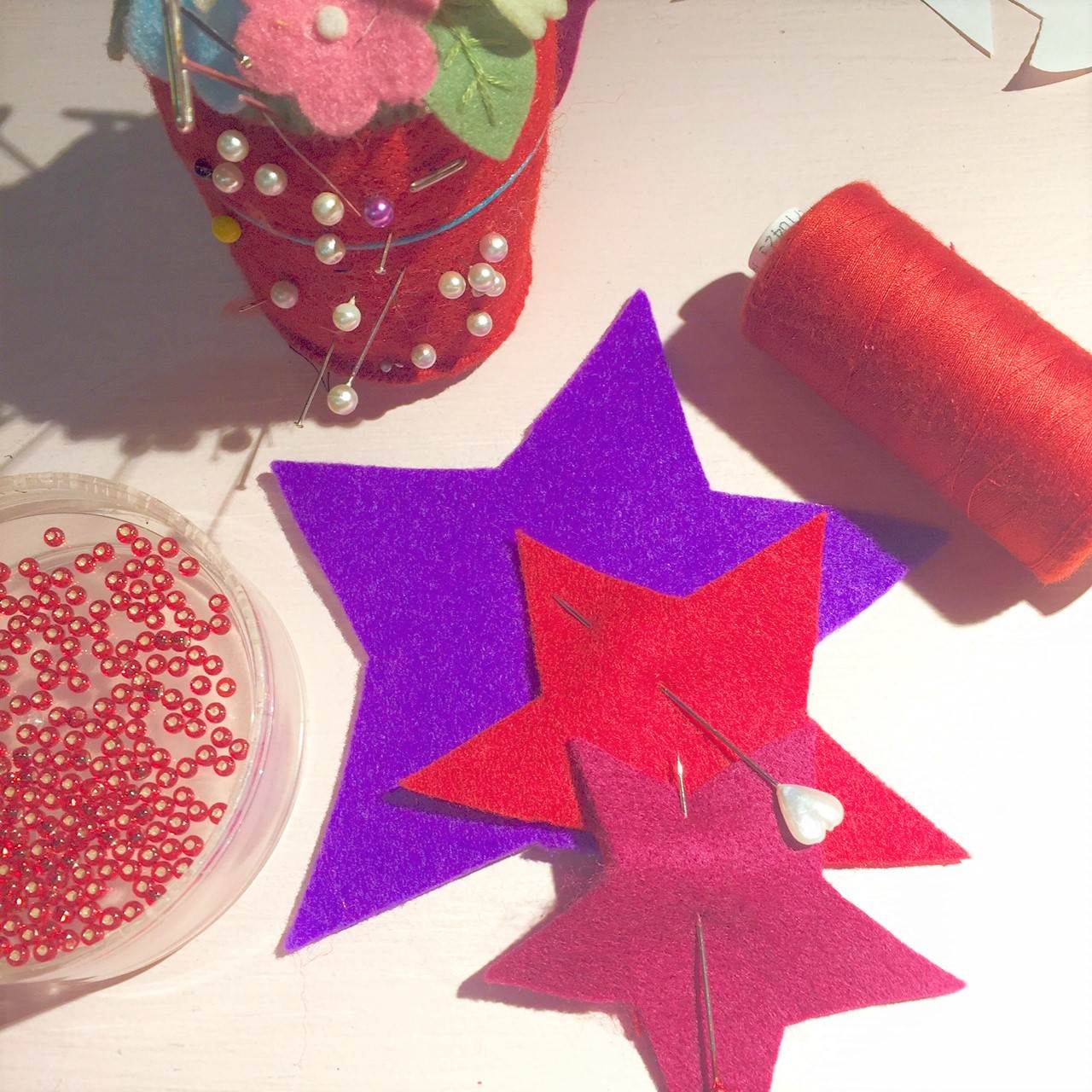 Step 5
Sew your stars together. *Cheat Alert* – I bead at the same time to cover up my stitches. This means I don't have to keep changing my thread. (Use beads that are the same colour as the thread.)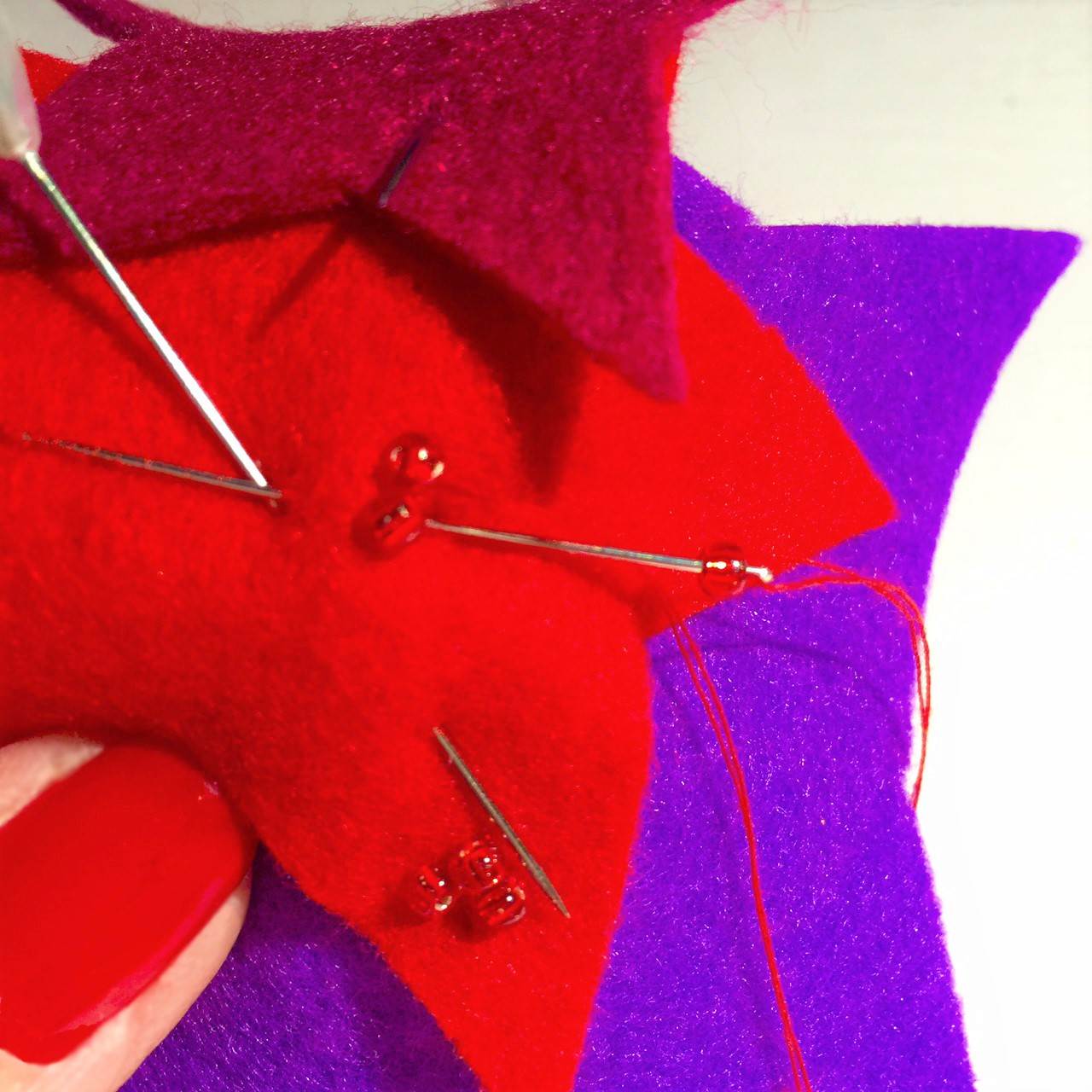 Step 6
Once you've sewn the stars together pin the piece to your headband. Attach to the headband by sewing through the felt and around the band underneath.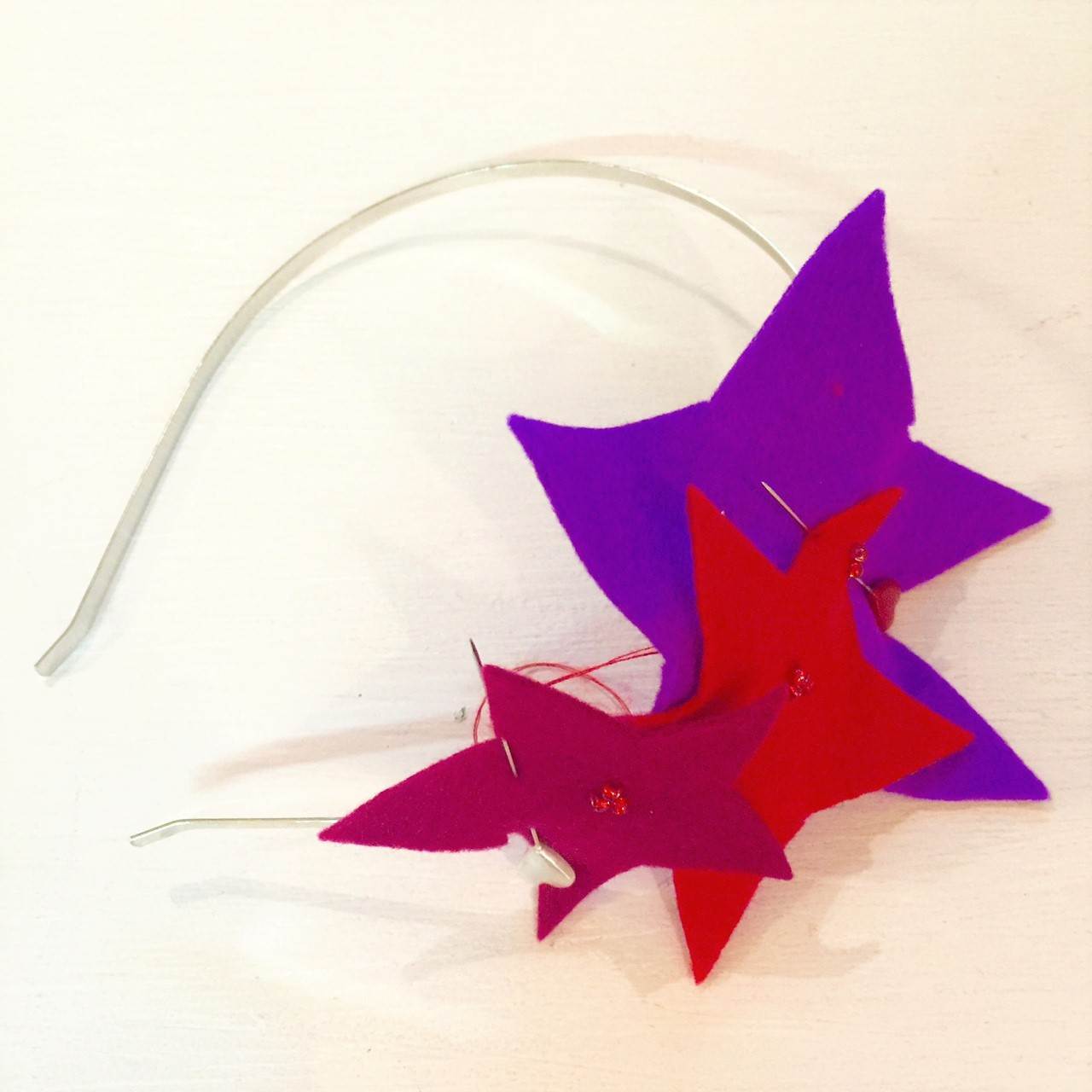 Step 7
Choose sequins and beads that will give your headband a shimmer. At this time of year I like to use gold on everything!!!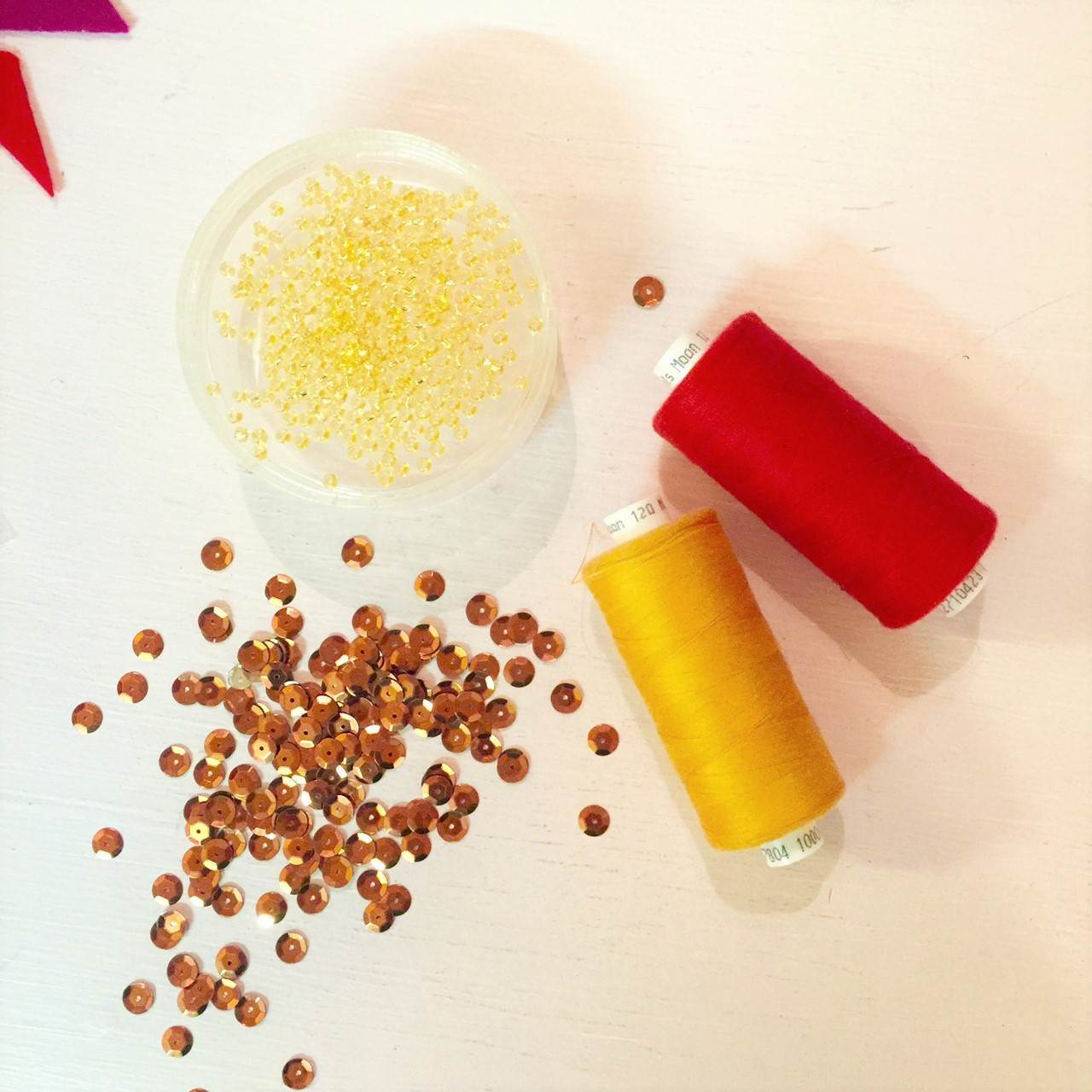 Step 8
Sew your beads and sequins to your stars. I've sewn quite a lot to this. I think with a flat to the head fascinator you can really get away with a lot of beading. This gives a lovely vintage inspired feel to the star headdress and also means you can wear it with lots of different outfit colours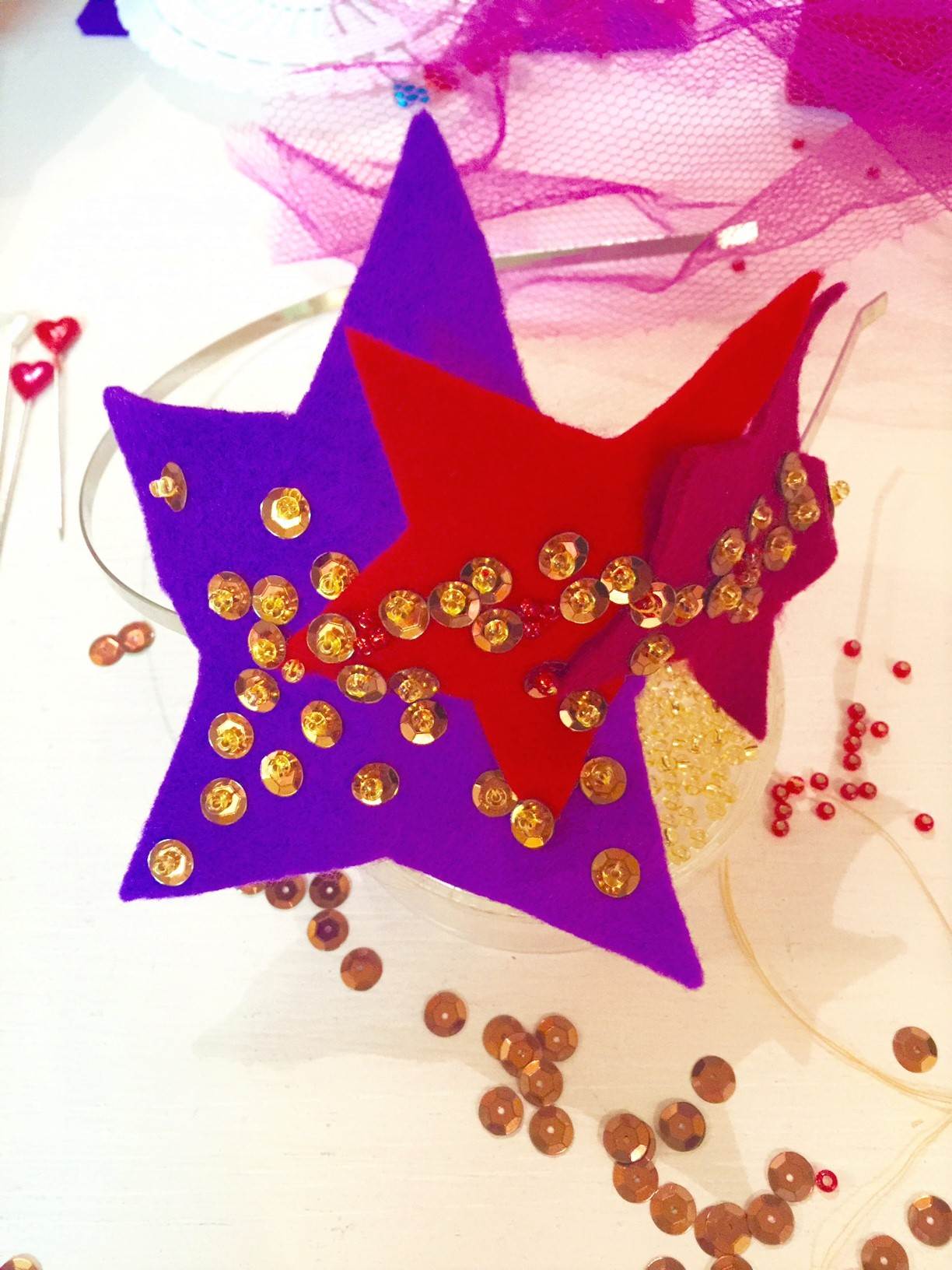 , DIY
For more hen party workshops including, vintage fascinator making, flower crowns, 1920's Headdress and our brand new mask making workshop check out http://glamhatters.com/