The Virtual Wedding Fair is where you can sit back from the comfort of your sofa, or maybe even stay in bed, and watch our hand picked suppliers coming live to you through your phone, your tablet or pc.
Launched early 2019 (long before any lockdown) The Virtual Wedding Fair was the first Virtual Wedding Fair in the UK,  where we  bring you all the suppliers you are looking for. They will share live their products for you to drool over, they will give you hints and tips on their chosen field (think how much wedding cake do we need, or should we get an engagement shoot) and they will launch an online competition or promotion too.
As it is live you have a chance to ask them questions there and then, but if you are watching later you can always send them a message.
Now we know this means you can't actually try the cake (sorry we can't teleport cake through your phone but we are working on that!) but you can always do that when you arrange to go and meet the supplier to chat further and hey, to book them!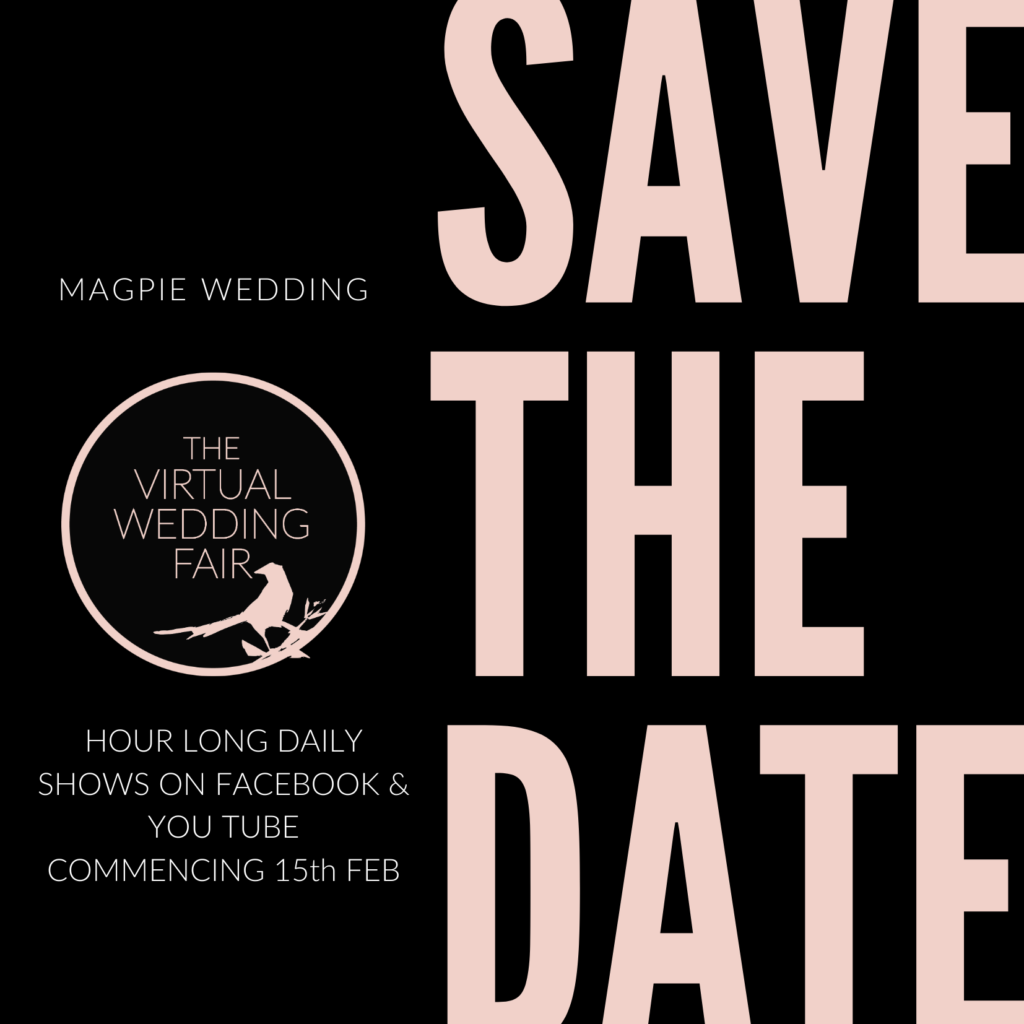 The next fairs will be week commencing 15th February and last throughout the 7 days. Expect a one hour show a day (no death by Zoom calls here!) packed full of advice and inspiration from cool indie wedding dresses to creative styling ideas across Facebook and You Tube. We will announce the sessions nearer the time – but for now – pencil it in your diary!
Wedding businesses that want to get involved, please drop us an email or visit our Applications Page.