Its that time of year again where we reflect on the past year, what worked and what didn't, and what blew us away in the world of weddings! As a wedding day styling is my thing, it also excites me to look to the year ahead and see the influences which will be forming my styling and the weddings i'll be working on this year. I always have my predictions on wedding day styling, so here i am to talk to you about trends and what will be influencing the world of wedding day styling in the next year.
Wedding Styling Ideas – The 2019 Trends
Whilst I believe a wedding should reflect a couples love and personality, it is important to be aware of what trends will be influencing the world around you and here's why – Trends most of the time aren't something born in a second or despite common opinion thought up by a celeb. They are a movement influenced by many factors, from social changes, interior design and cultural revolutions. In the broader spectrum they can evoke freedom of speech, emotions, and leave a mark on history, (think shoulder pads and power-dressing). They influence everything from our social media, to our interiors, our car designs, hair cuts, fashions, and closer to home, and most importantly for me as a stylist – weddings. So here's a roundup of everything I think will be key in 2019.
Wedding Day Styling – Supporting Local and Environmental Impact
Most importantly both socially and for the wedding industry is the rise in support local and being more aware of your environmental impact (The David Attenborough effect). How will this impact my wedding I here you ask… well from a styling point of view we are seeing a big drive towards anti foam (traditional floral foam doesn't biodegrade) in floral arrangements, this will lead to more natural looking displays with a relaxed and wild feel. British artisan flower growers are providing an increasing array of beautiful flowers in environmentally sustainable and conscious ways. We will see more dried and foraged products in floral arrangements as well as living plants such as trees and potted plants. The Megan effect will mean we will see more statement 'Wow' wild arrangements framing doors, aisles and ceremony spaces, beautifully and artfully crafted.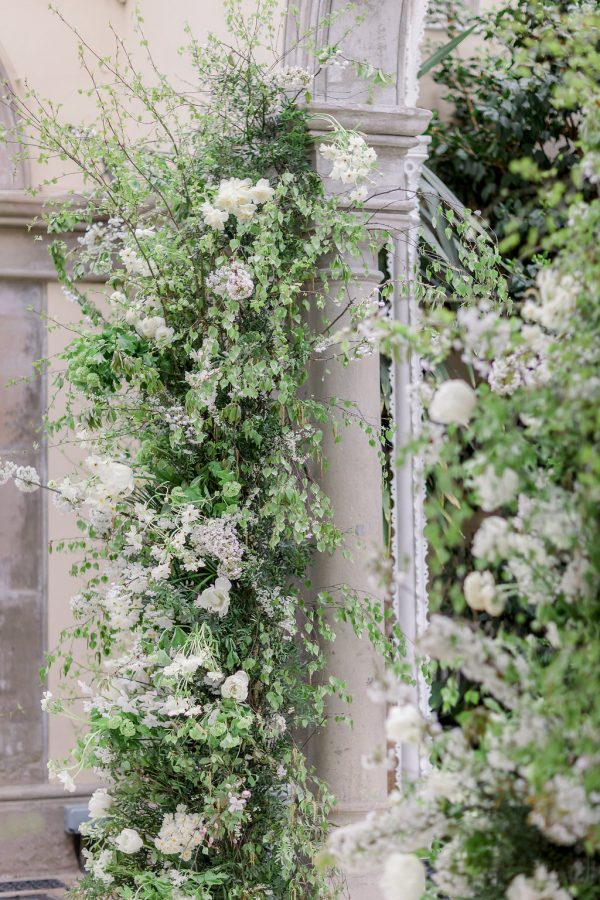 Flowers: The Flower Story Image: Jo Bradbury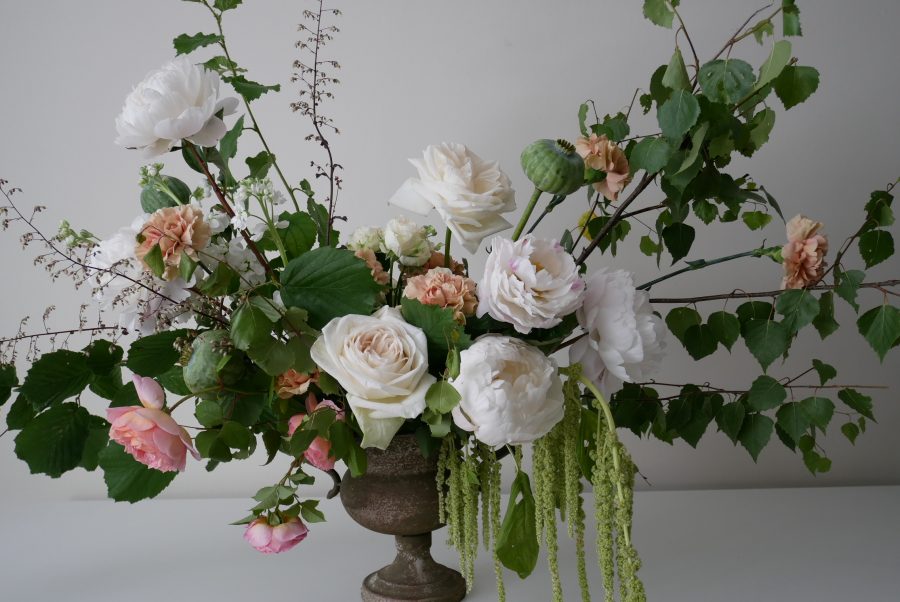 Flowers: The Flower Story Image: Brightside Photography
Wedding Day Styling -Artisan Products
Supporting local has led to the influence of artisan products used in styling. Expect to see hand dyed fabrics for table linens, napkins and backdrops. Hand lettered touches through fabric pennants, calligraphy plates and bespoke signage, hand blown glass and stoneware plates and vases.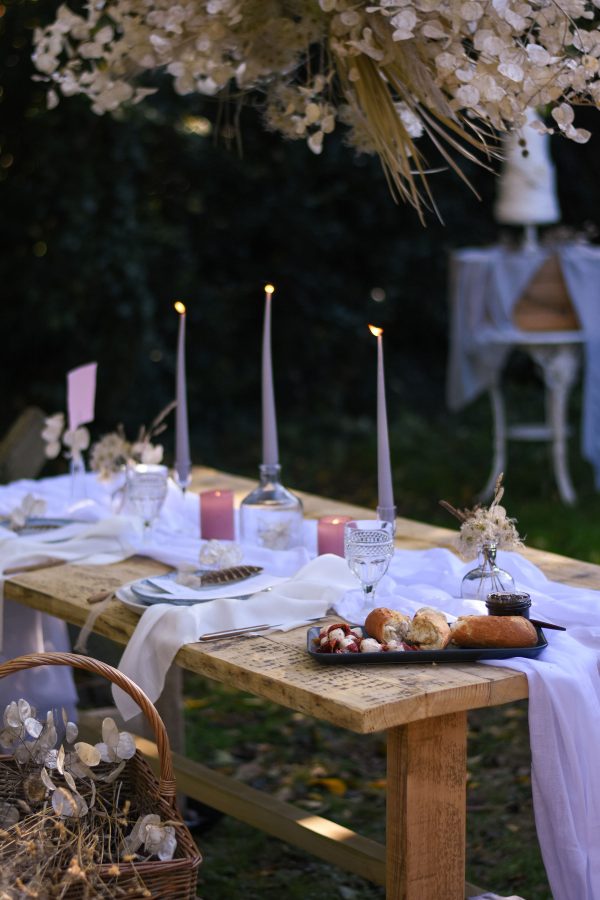 Styling: The White EmporiumFlowers: Twiggy Thistle Image:Lorna Richerby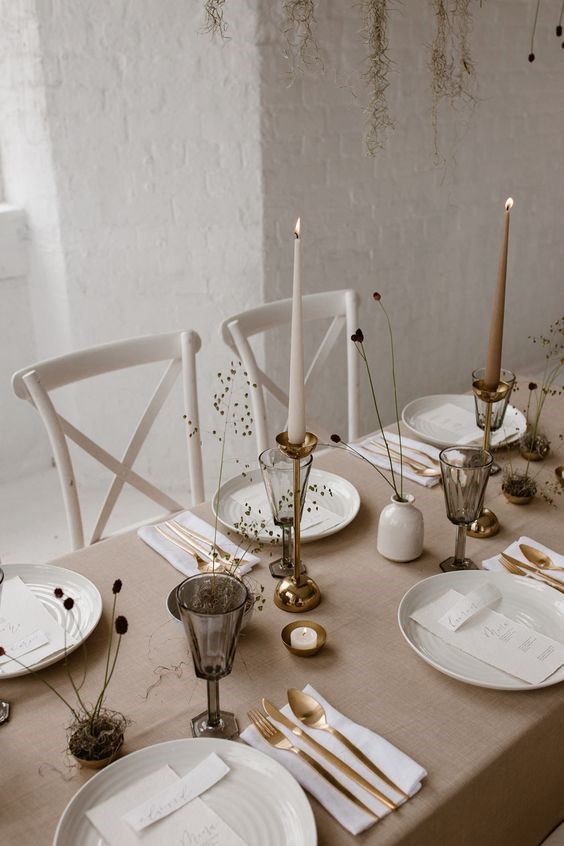 Styling: One Stylish Day Flowers: Maybe May Image: Agnes Black
Wedding Day Styling – Dried Florals and Grasses
2018 was definitely the year for greenery and 2019 will be no different, however it will also be teamed with dried grasses and flowers. I love the beautiful, delicate and simple nature of this look. Add simple stems to place settings and hand blown bud vases for an effortless feel or create big impactful hanging installations with wow factor.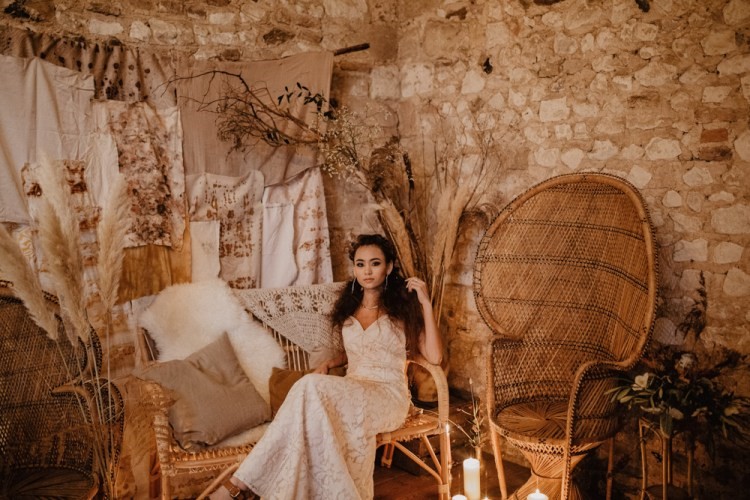 Styling: The Little Lending Company Image: Camilla Andrea Backdrop: Mia Sylvia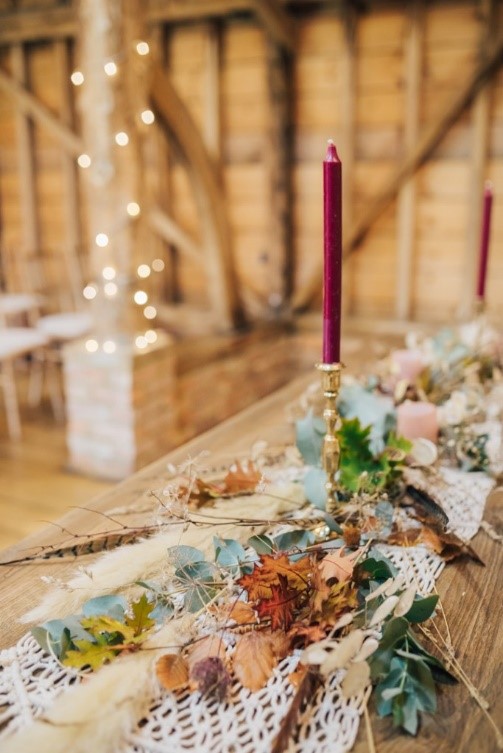 Styling: The White Emporium Florals: Flowers By Suzanne – Image: Nikkis Moments Photography
Wedding Day Styling – The Year of the Napkin
Looking at the smaller details 2019 will be the year of the napkin, quite often an overlooked element of a tablescape. We will soon see them coming into their own. We will see the introduction of luxe fabrics such as silks and hand dying to achieve desired colours. They will be crumpled and full of texture, knotted and layered over and under plates. No longer an after thought they are going to be fundamental in creating beautiful place settings.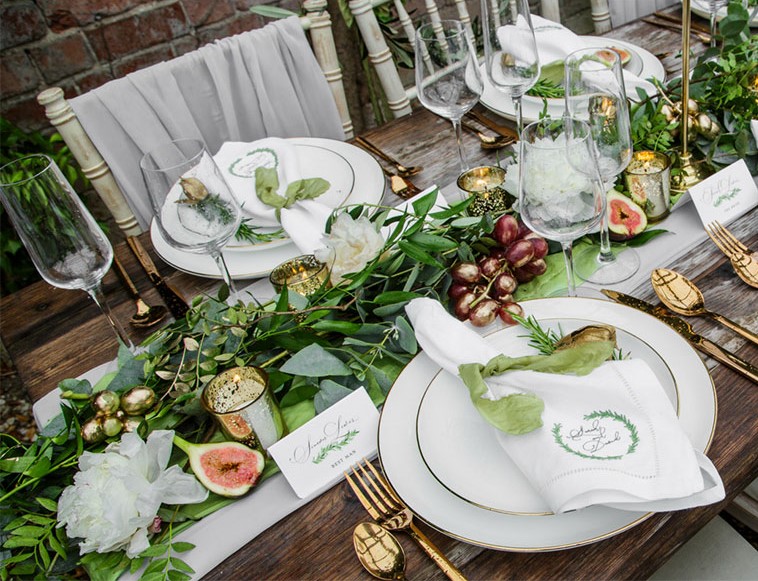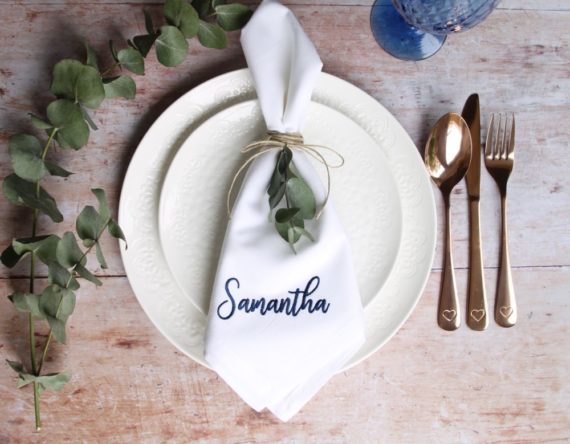 Napkins: Extra Special Touch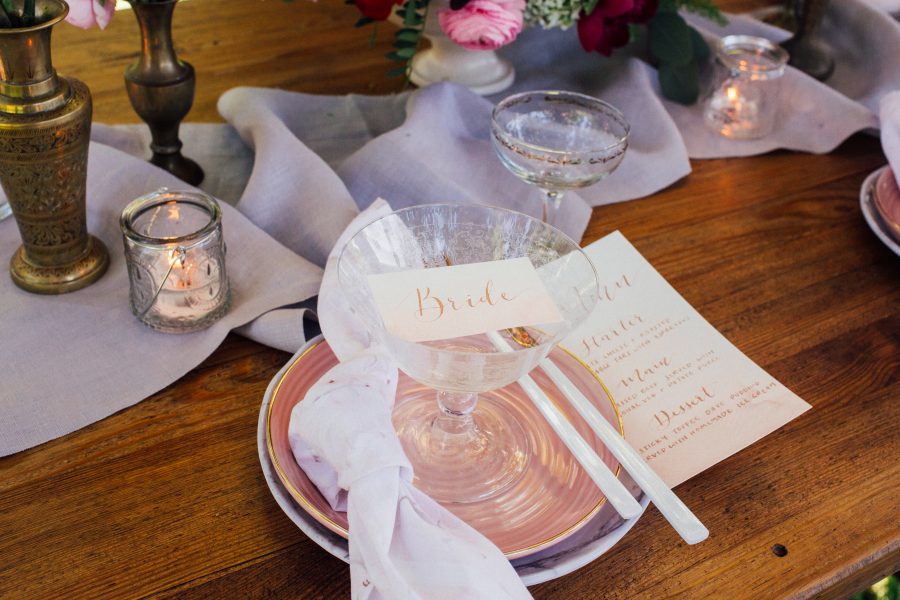 Styling: The White Emporium – Image: Emily Little Photography
Wedding Day Styling – Fabulous Fabrics
Fabric is going to be very influential in 2019, I have already touched on fabric pennants, but we will see more fabric table plans and more fabric menus. Velvet and naturally hand dyed, silk and muslin will add impact to tables through runners, tablecloths and ribbon details on place settings.
Hanging table Plan: Wonderland Invites Image: Megan Duffield Photography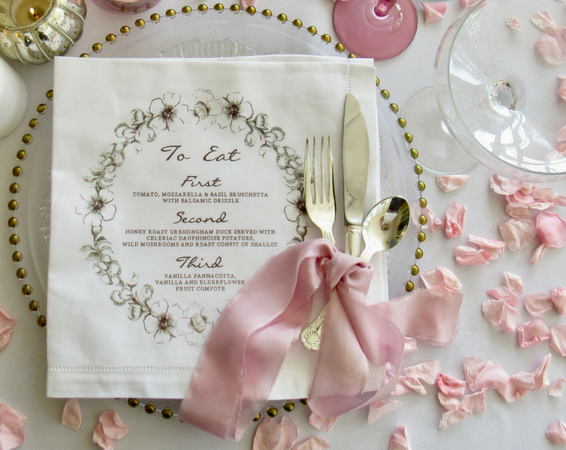 Fabric Printed Menu's: Extra Special Touch
Wedding Day Styling – Lighting Installations
Lighting installations are going to be fundamental for venue styling. Especially for illuminating a blank canvas, high ceiling venues such as barns, marquees and industrial venues. Festoon lighting, long drop lights, and geolights will gain in popularity and most excitingly neon lights will become more mainstream for bar styling, ceremony backdrops and cake displays. If lighting is important to you look at commissioning your own neon slogan sign.
Wedding Day Styling – Earthy Palettes
We couldn't talk about trends without mentioning colours, and even though Pantone has announced its colour of the year as Living Coral the most important colours within wedding styling for 2019 for me will be deep berries, sandy pinks and earthy palettes. We will see contrasting colour combinations mixing deep and moody colours with soft pinks and ivories. Earthy palettes will combine ivories, with burnt oranges, beige's and caramel colours. Natural materials such as concrete, rattan and stone will sit within this palette.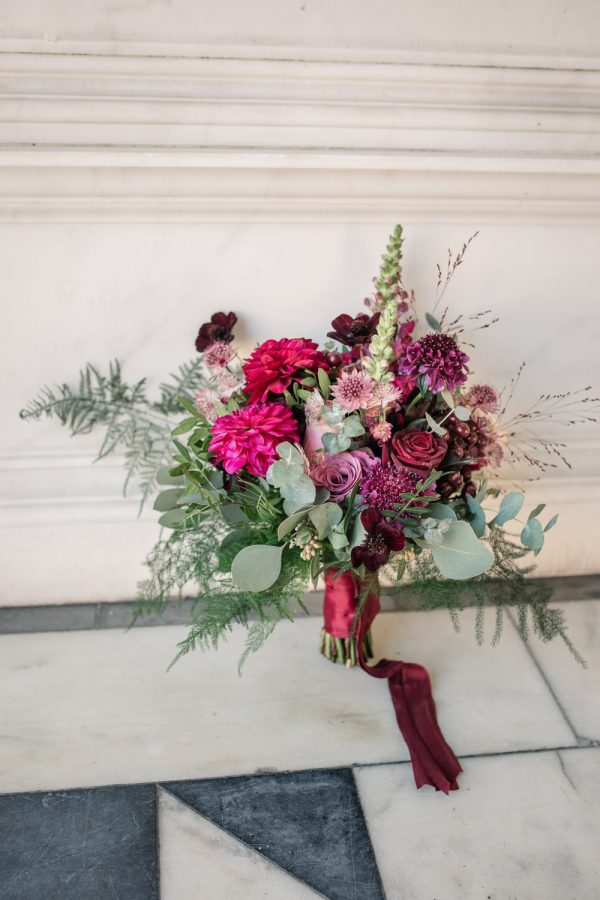 Florist: Rebecca Marsala Image: Becky Harley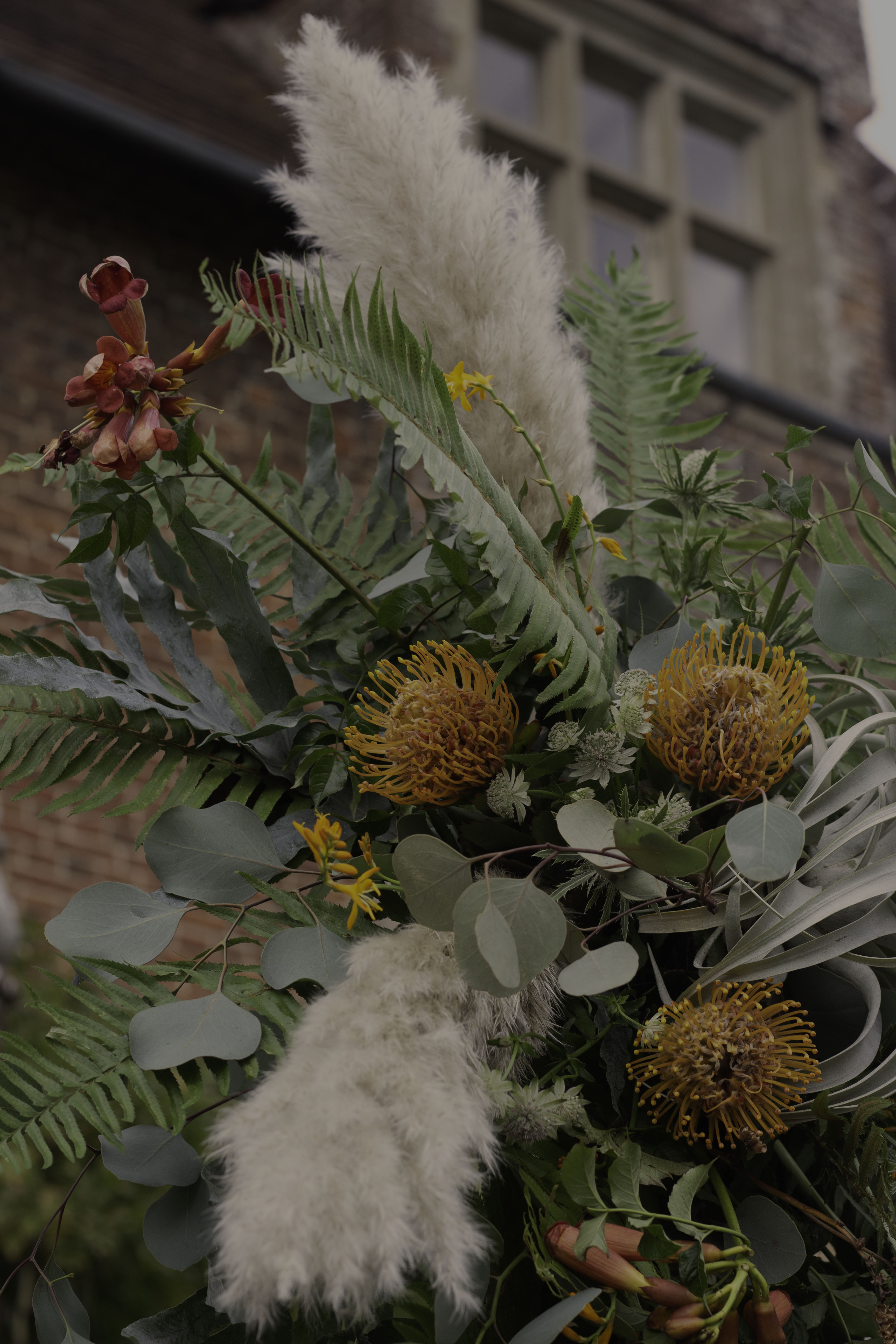 Image: Louise McGee Flowers: Charlotte Staff Flowers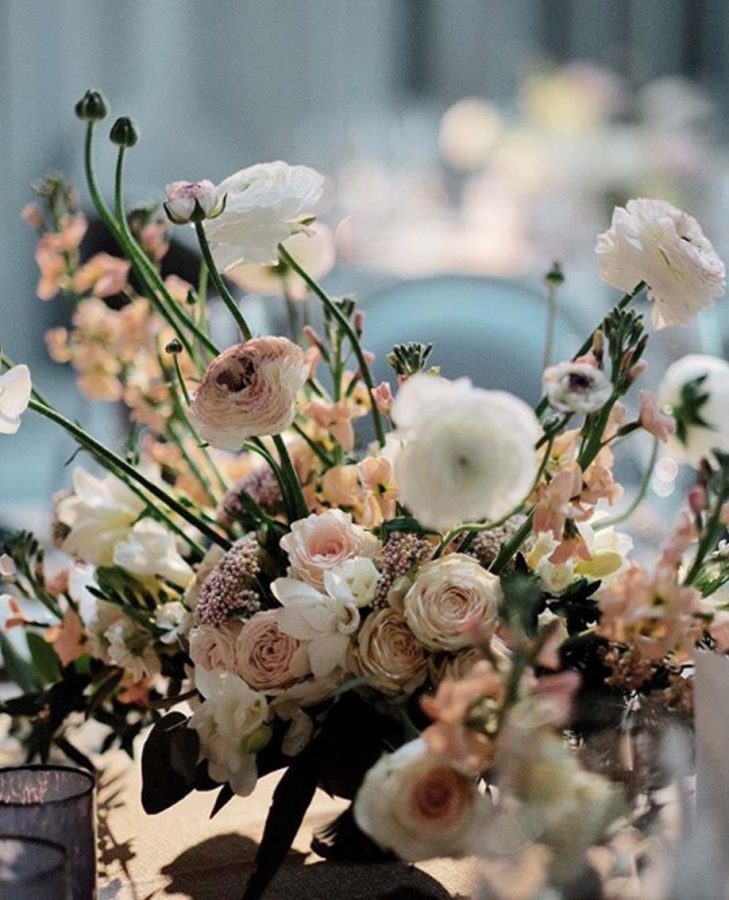 Florist: Aquedutoeventos
Wedding Day Styling – The Wow Factor
Focus energy and money on creating a wow installation. Whether it be with the use of florals or lighting. Installations aren't going anywhere and I love all the inspiration I have been saving for hanging pieces, the hanging gyp clouds are a particular favourite of mine, along with wow table plans and uneven arches.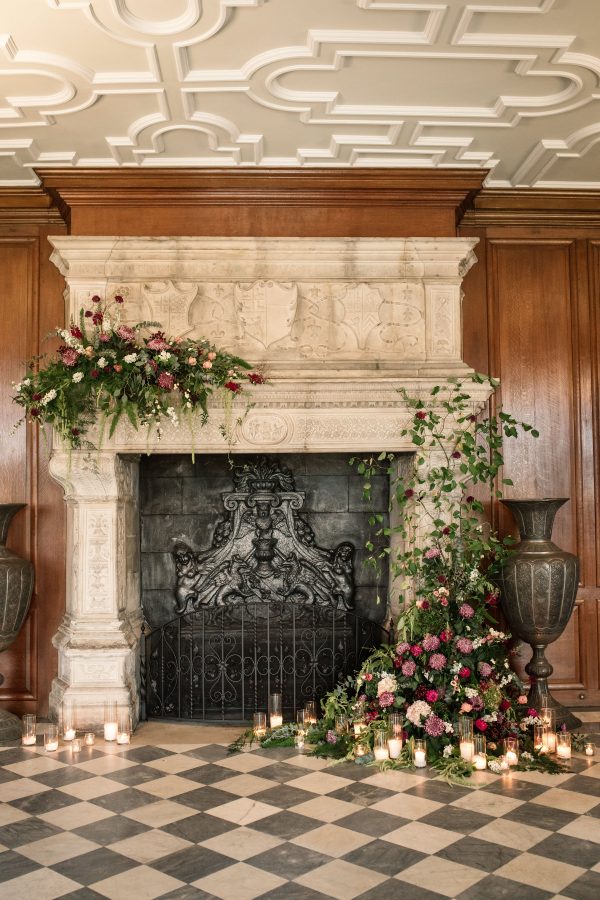 Florals: Rebecca Marsala Flowers Image: Becky Harley Photography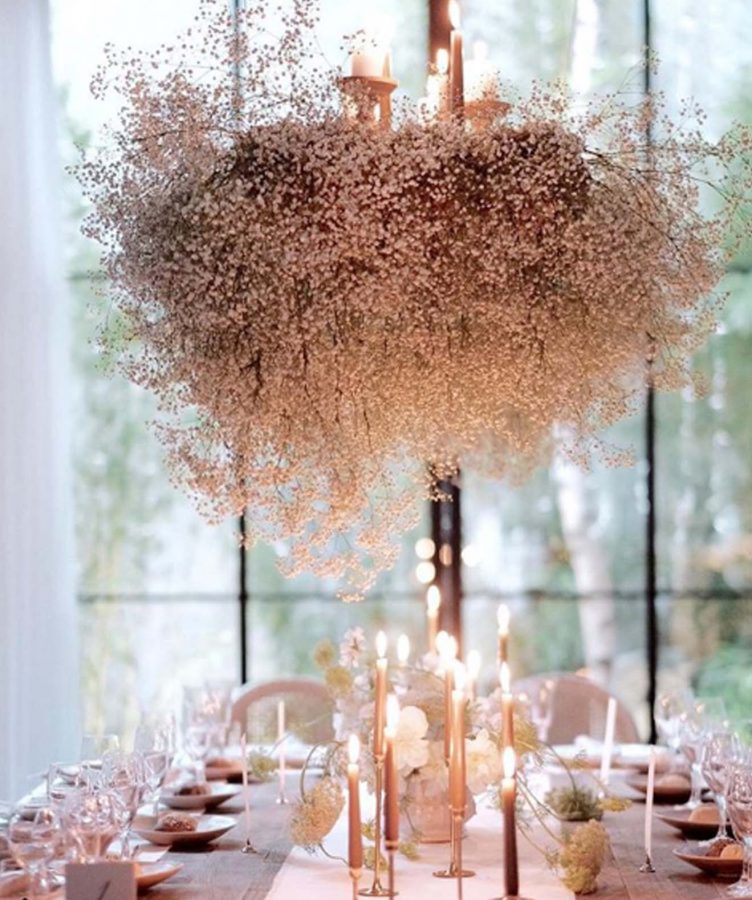 Florist: Aquedutoeventos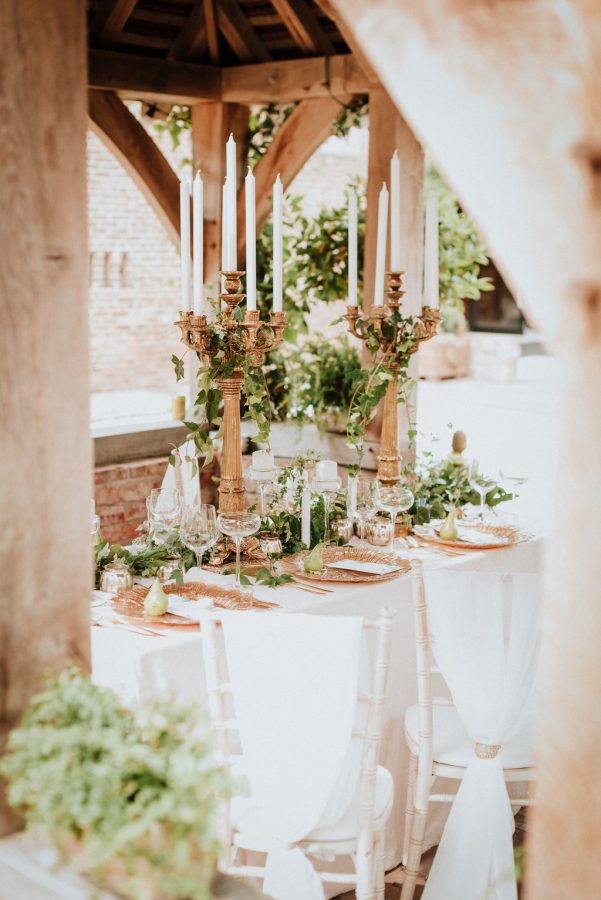 Styling: Pamella Dunn Weddings Florals: Fleuradamo Image: Sugarbird Photography
Wedding Day Styling – The Grazing Tables
Grazing tables and relaxed dining will be leading the way for a 2019 food revolution. With the increase in festival styled weddings, chill out areas and informal dining. Grazing tables and large sharing platters provide both a feast for the eyes and the taste buds. A stylists dream I can't wait to get creating visually stunning displays in 2019.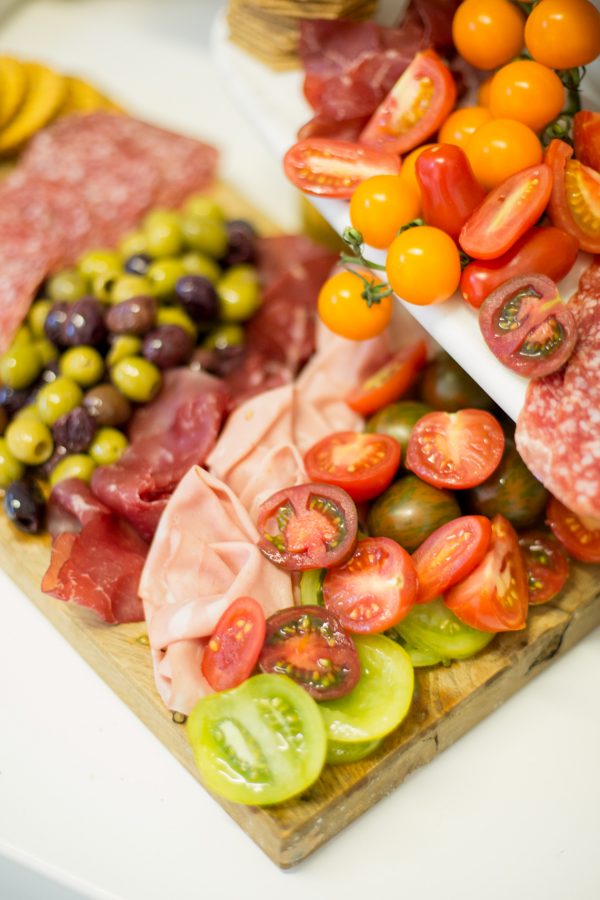 Photo Credit: The Curated Kitchen Image: Helen Warner
Wedding Day Styling – Wedding Cake
Finally the wedding cake is getting a make-over, no longer a single cake we will see more styled cake and sweet treat tables. Cakes will have more of a naked and hand made feel and will be joined with hand painted biscuits, doughnuts and macaroons.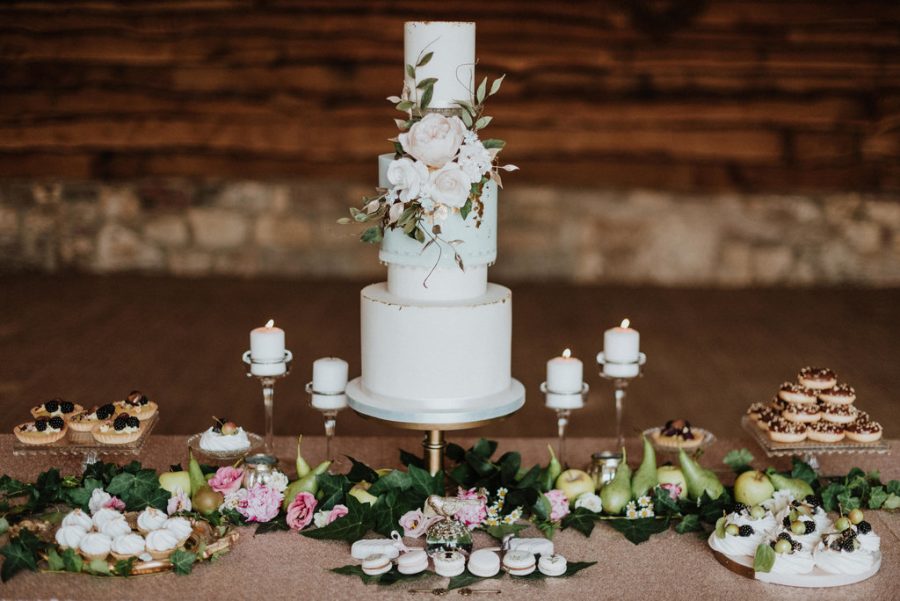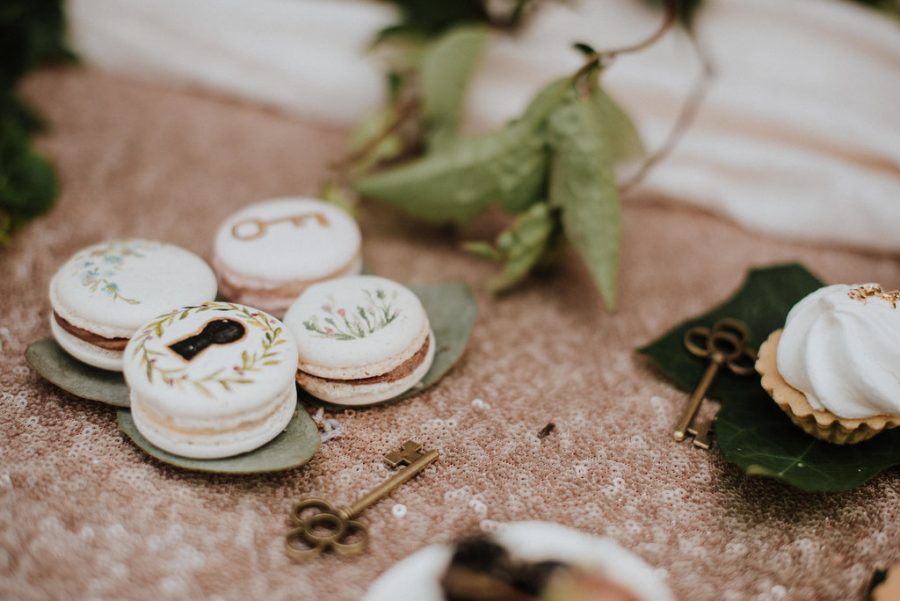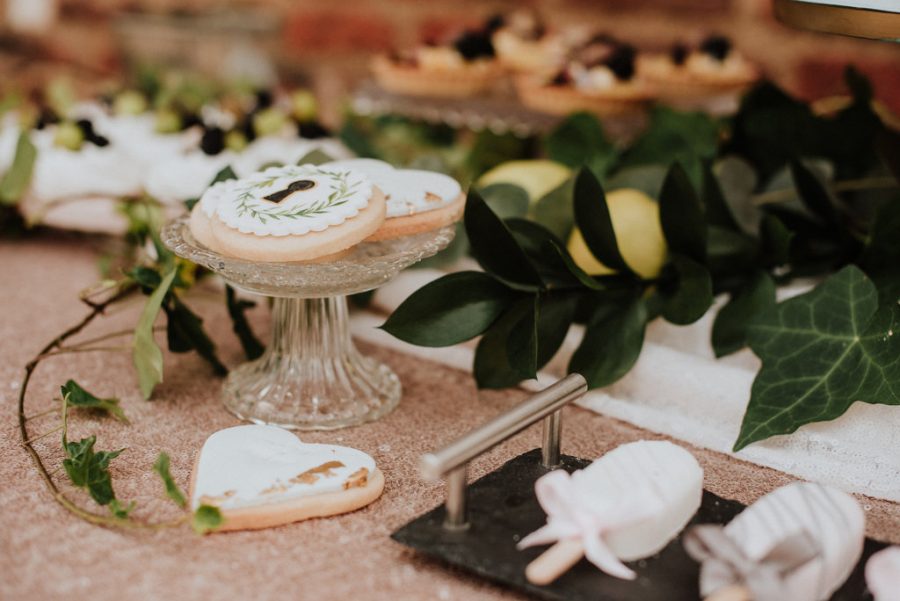 Dessert Table and Cake: Where the Ribbon Ends Photography: Sugarbird Photography
Looking for more wedding day advice and inspiration check out our online magazine BOND BRIDE