Are you planning your wedding and are thinking that you would both love to write your own wedding vows? Maybe you want them to be super special and personal to you both so have decided to step away from the standard templates but need help getting started? Or, maybe you have the ideas in your head of exactly what you want to say to your partner but you are struggling to put pen to paper and make it sound how you imagine?
As today is Love to Write Day, we are sharing some advice on how to confidently write your own vows. We spoke to celebrant Mair Garland for her advice to couples who want to write their own vows. Mair is a humanist wedding celebrant based in East London and has shared with us the top questions she gets asked by couples who are considering writing their own vows, and her advice on how to go forward and write those vows confidently and how working with a celebrant might be really beneficial.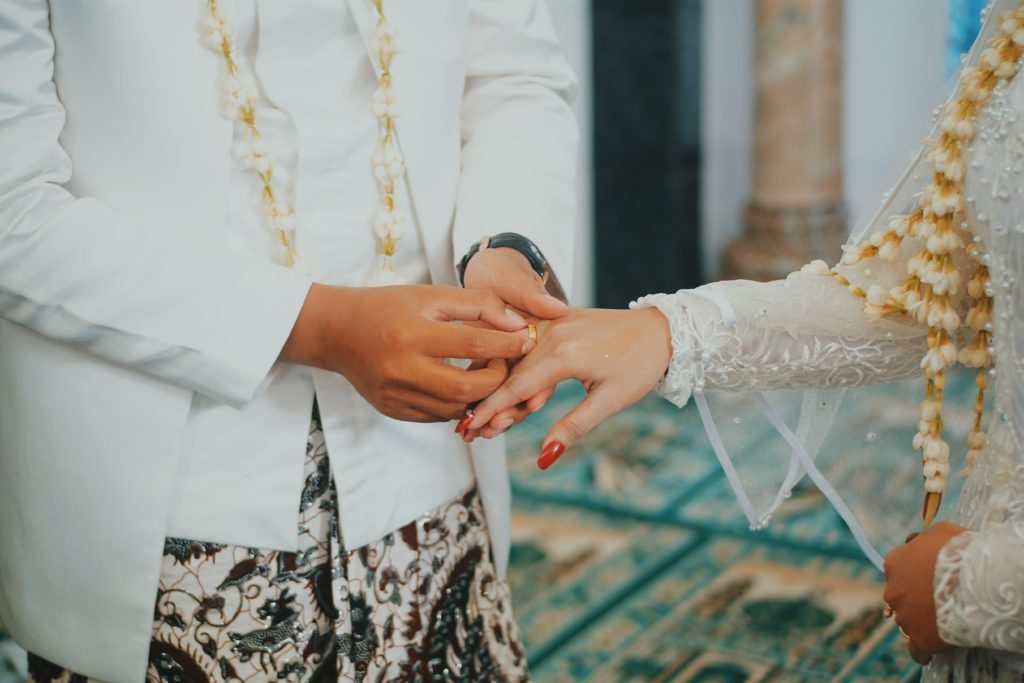 My celebrant or registrar has given me some templates or suggestions for vows, but they don't really sound like 'us' – do we have to go with what they suggest?
No, you don't have to go with what they suggest!
Whatever kind of ceremony you choose, you should absolutely have a say in the vows you make to your partner. In fact, your celebrant or registrar should encourage you to do so and can give you a hand to make sure your vows are truly yours and properly reflect your relationship.
Having an open conversation about how you feel about writing your own vows will make this process much easier and allow them to advise and help you in getting this right for you both.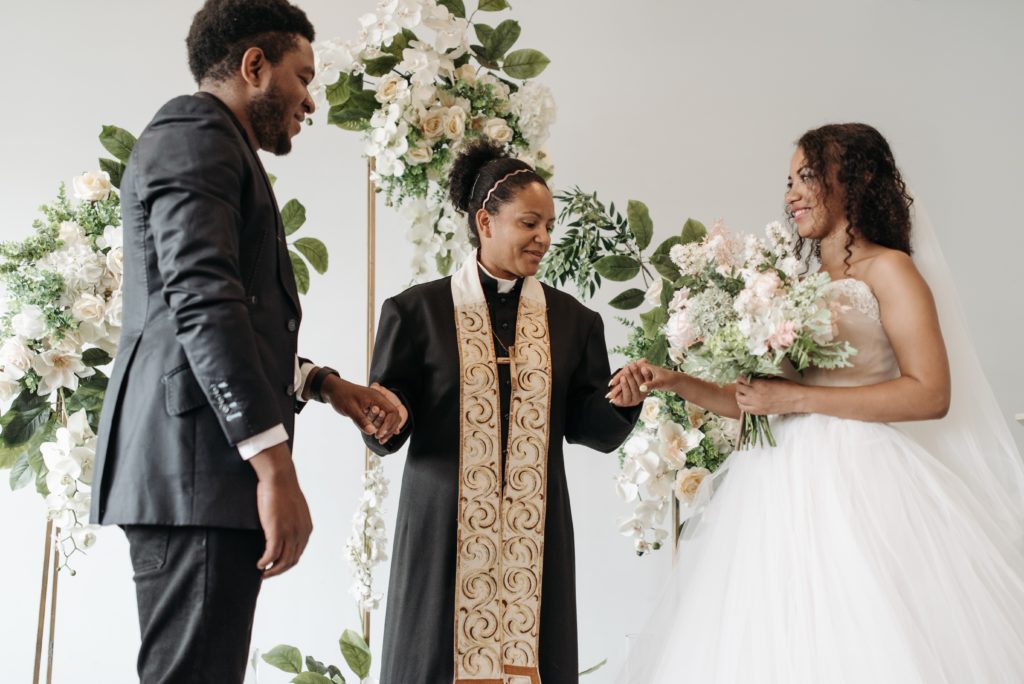 What sort of thing can I put in my vows?
Explore what your values are and what makes you tick as a couple. There are loads of fun exercises online to help you find your values (around 4-5 top values is a manageable number), which you can reflect in your vows.
Don't feel like you have to make grand promises that will be hard to keep – if you think back from 20 or 30 years' time, do they still feel like realistic promises? Create promises that you can keep daily.
For example; "Chi, I promise to always treat you with kindness, love and compassion."
It is also worth thinking about the kind of home and life you want to create together as a couple, and as a family if you have children or pets. You can include this in your vows too, and add in a little humour if this works for you as a couple.
For example; "Dan, I promise to work with you as a team as equal parents to Fleur."
Or "I promise to always make it back home in time for Pointless!"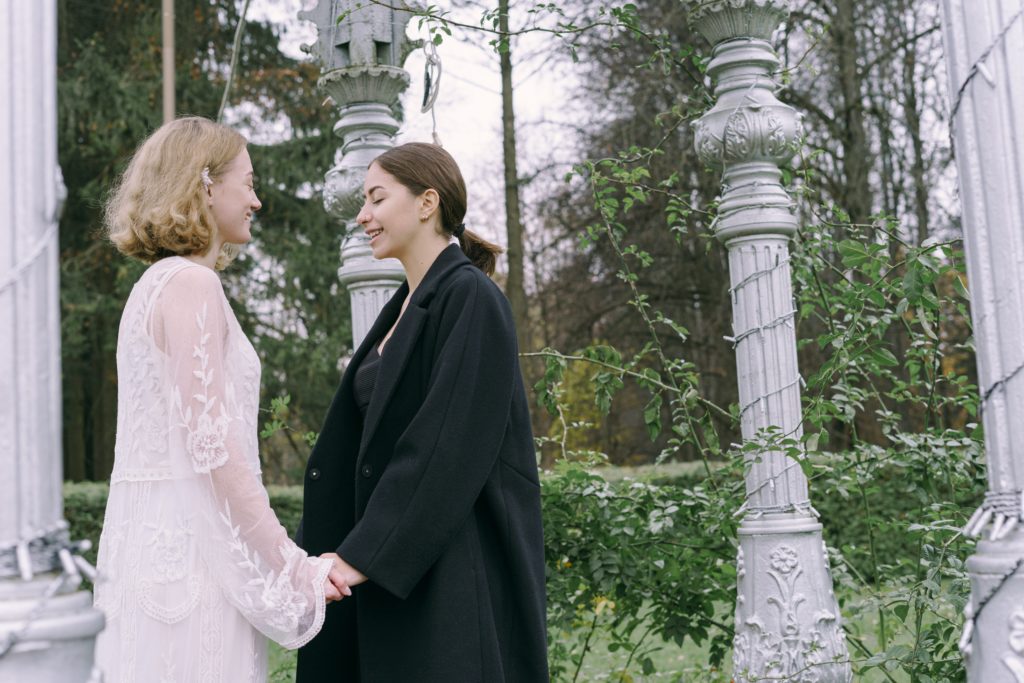 I'm not a confident public speaker at the best of times and I know my emotions will get the better of me on the day – how can my celebrant take the pressure off?
If you're writing your own vows, you don't necessarily have to read them all out yourself. There are options of what way you deliver the vows you have written.
You can share your vows with your celebrant beforehand and they can help you break it down into manageable chunks they'll say for you to repeat.
If you really don't want to speak but want you still want your vows to be personal to you, your celebrant can read them out for you, and you can respond with: "I will" or "I do".
For example;
Celebrant: "Ash, do you promise to listen to Kerry when he needs advice and to support him through life's triumphs and challenges?"
Ash: "I do."
There are lots of things to consider when writing your vows, but it doesn't have to be overwhelming. These are some bits of advice that you can take forward when you start the process, and also what to consider when it comes to your actual ceremony. The key is feeling confident that what you are saying feels right for you both, and that is only ever personal to you, so you don't need to worry about anyone else there.
Take some time and remember that nothing is ever written once and kept, you can keep going until it feels perfect. Plus, speaking them out can help you realise what feels right too and if you really want to write but not speak them, then that is an option too!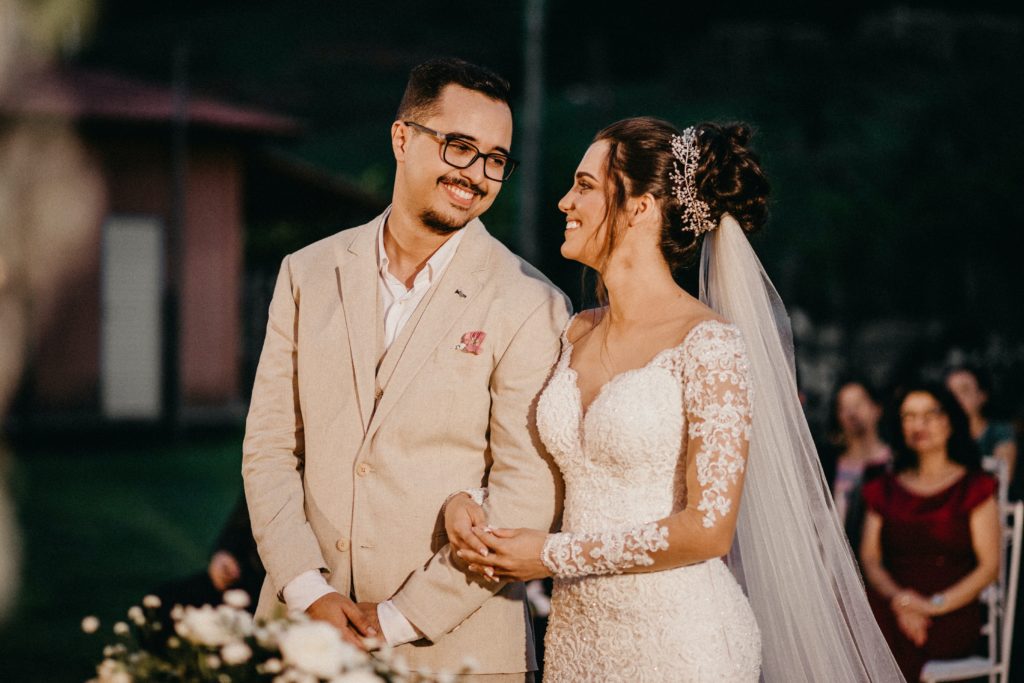 Mair is a humanist wedding and baby naming celebrant based in South East London.
Want some fun readings for your wedding ceremony? Check out our Alternative Readings Section here.
IF YOU FOUND THIS USEFUL WHY NOT PIN IT?