What we love so much about being in the "alternative" wedding industry is being able to showcase alternative wedding inspiration and real weddings that have a real creative WOW factor. Weddings can be exactly as you want, whether it is something more traditional or something way out there. The most important thing is to follow your dreams, on a romantic level but also on a styling level. If you want a chocolate fountain, go for it (although we choose not to) or if its BIG hair you want , then flippin' well embrace it! It is your day, do it your way.
There is one lady that always springs to mind when I think about creative weddings with a real artisan twist and that is Jan Knibbs from Atelier 19 based in Cheltenham. We featured her potting shed styled shoot a few weeks back and still haven't got over how pretty it was – but not in a blush pink pastel way – but in a big blousy "in your face flowers" kind of way. Go see, it is so pretty!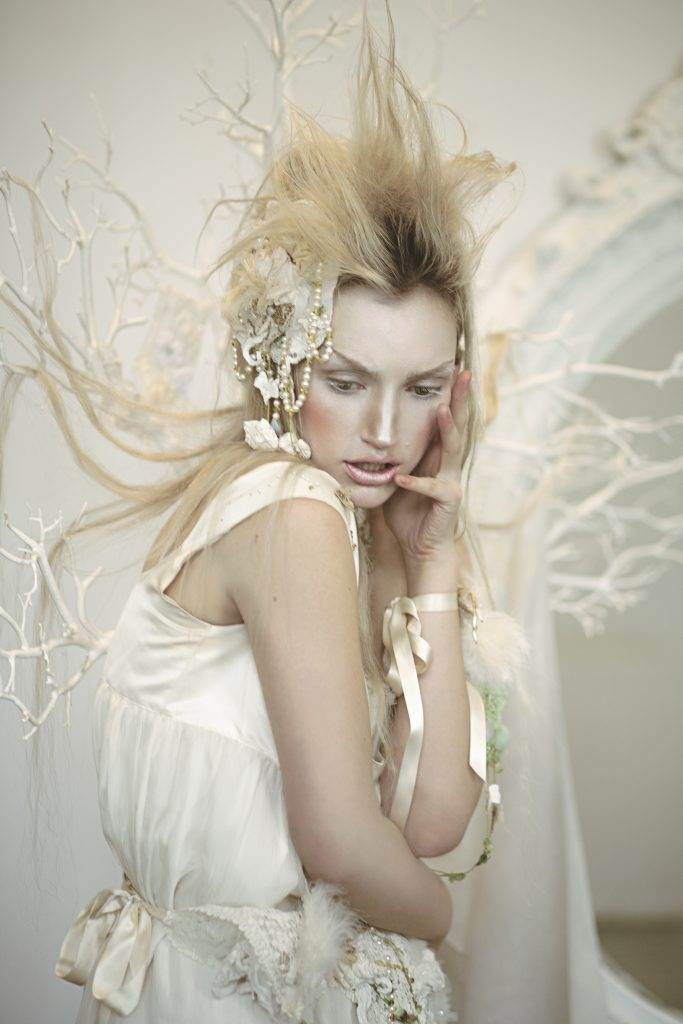 Well she and the fabulous team have done it again with this styled shoot based on the story of the Snow Queen. It uses one of Jan's wedding dresses and accessories which had won the Swarovski Prize in the Hand and Lock Prize for Embroidery which was inspired by a W.B.Yeats poem "Forgotten Beauty"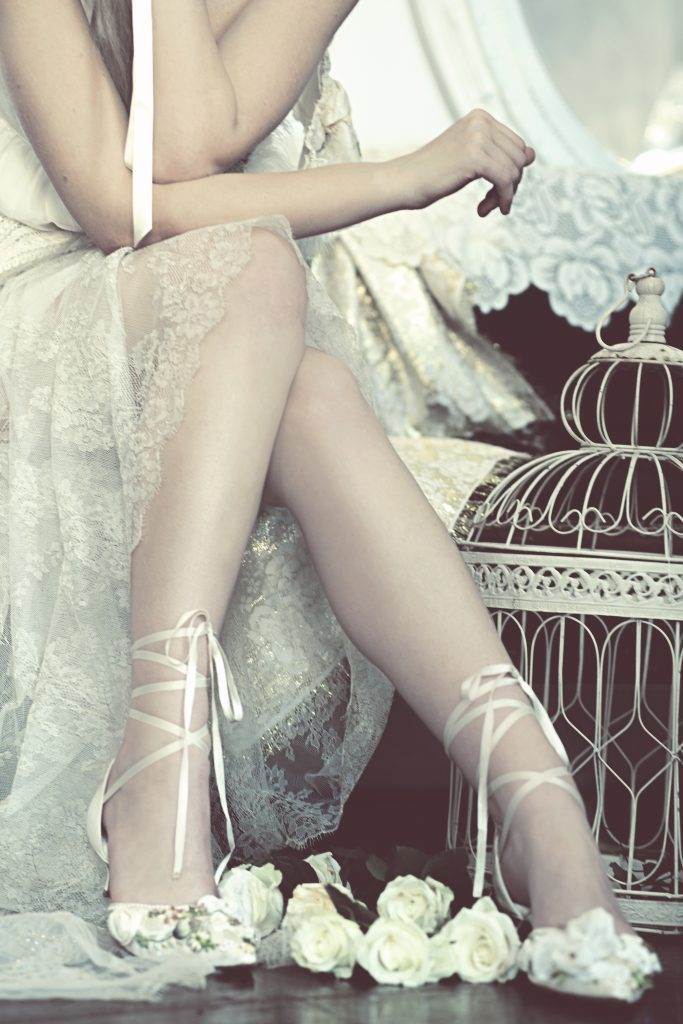 Jan describes the shoot. "We originally hoped to do the shoot in the beautiful churchyard in Painswick but as usual, the weather had other plans. In the morning it was pouring down so we decided to style an area in Vallenders Salon in Cheltenham. Jo did an amazing job on Olivia's hair with one of her favourite "big hair" styles and Victoria did a fantastic job with the make-up including air brush work.
The model Olivia looked absolutely stunning (as usual) in the dress, hairpiece and hand embroidered shoes and of course, Danniella Jaine, the same photographer from the pottin shed shoot, created utterly gorgeous images."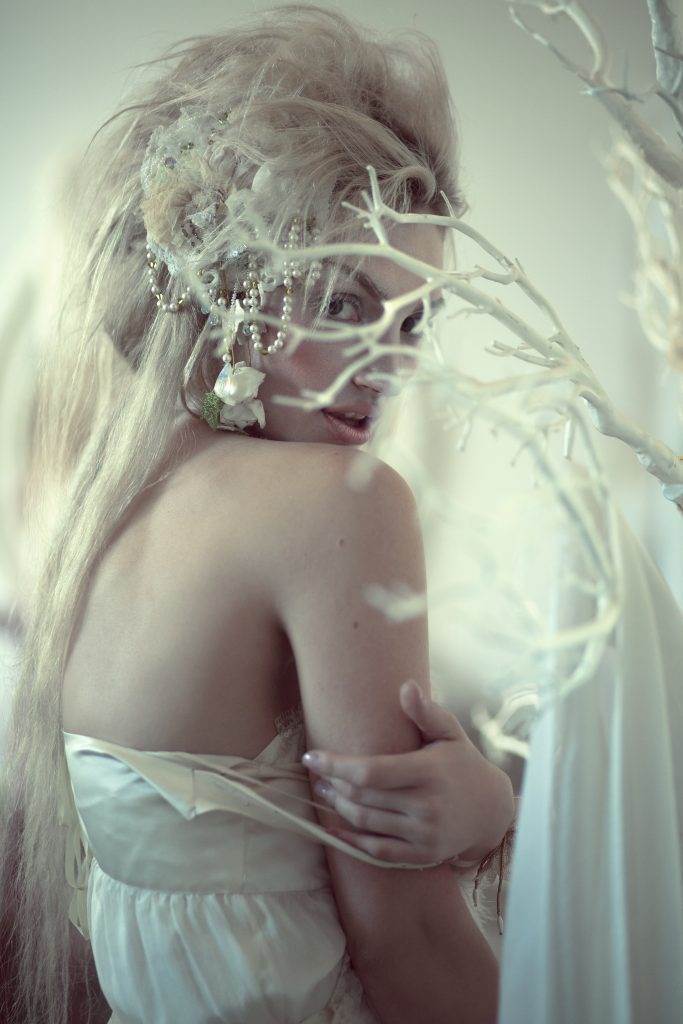 All the garments and accessories are available now in Atelier 19 – pay them a visit for more alternative wedding inspiration.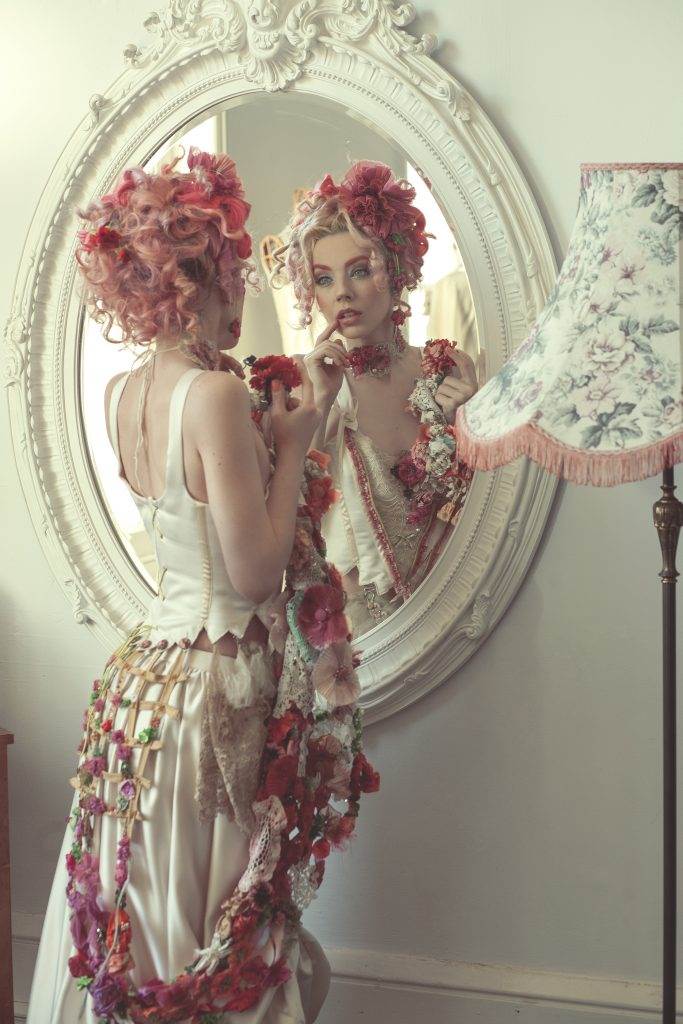 They specialise in couture embroidery and make one-off unique garments and accessories suitable for special occasions, especially vintage, fairytale and bohemian weddings.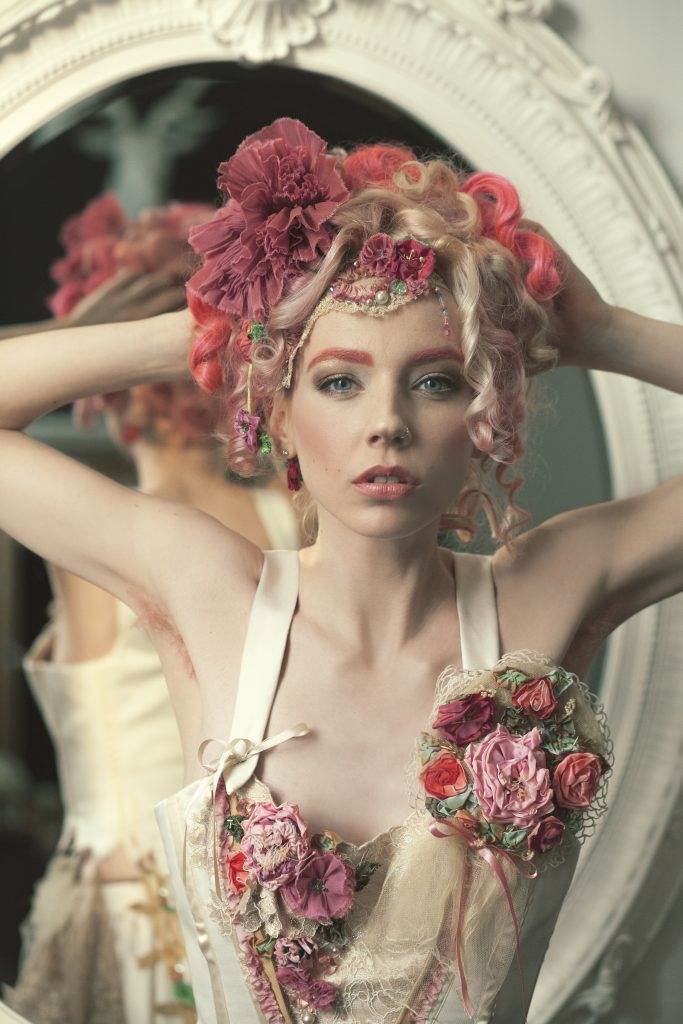 Credits:
Garments and accessories by Jan Knibbs at Atelier 19
Photography by Danniella Jaine
Modelled by Olivia Harriet
Hair by Jo Vallender at Vallenders Salon
Makeup by Victoria Jones