Do you have date nights in your relationship? Once children come along there is a definite need to set aside time to be with your loved one, where you can concentrate on being part of a couple and having stress free fun. But what should you do after you have exhausted going out for dinner and going to the cinema – well let me introduce you to a new Date Night subscription box called Just Us Box.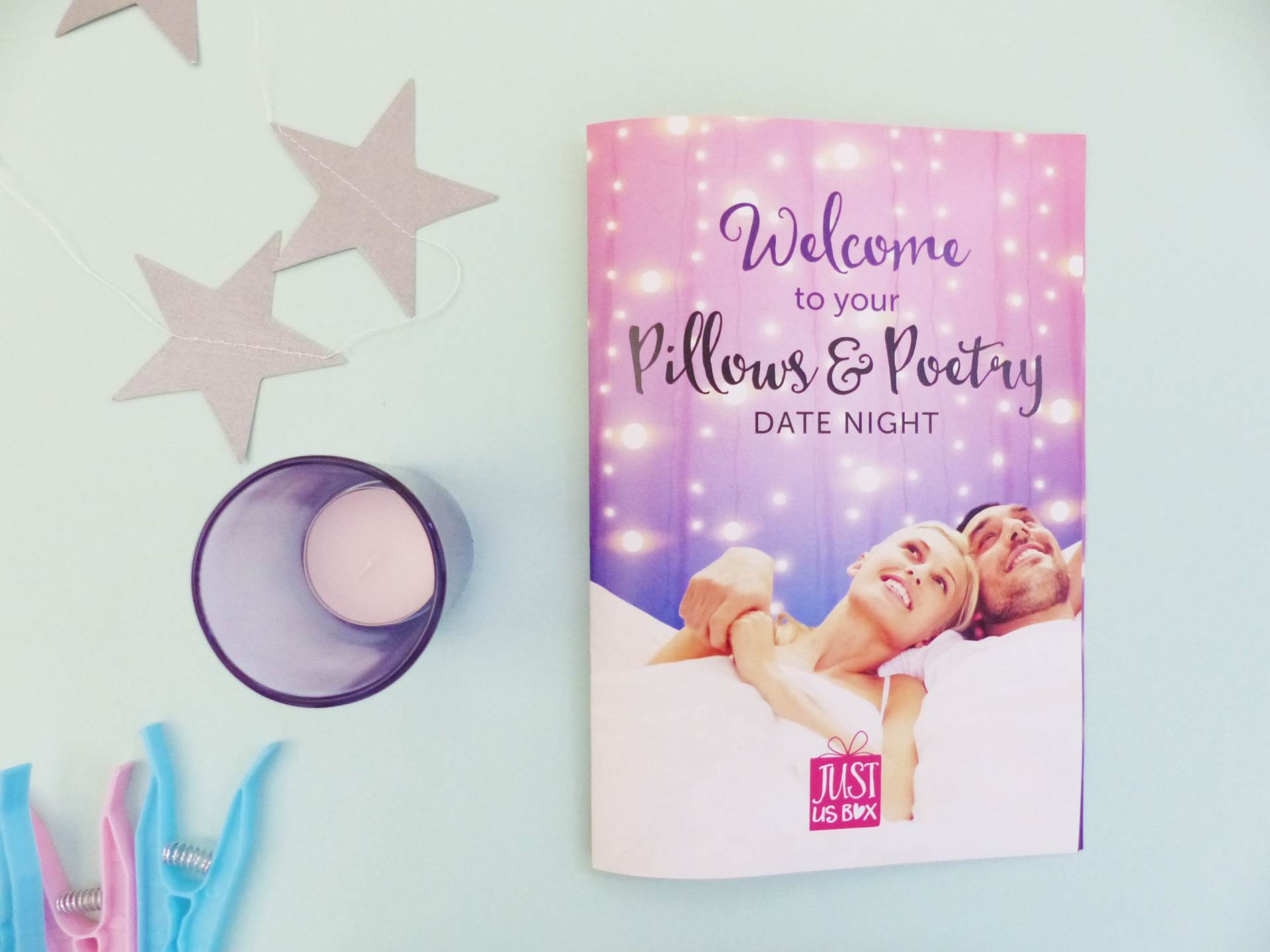 They have kindly sent one to me and my hubby which I unboxed on Facebook Live today. Each month is themed with the current one called Pillows and Poetry. The idea is that you build a camp, fill it with cosy cushions, decorate it and then play some of the included, poetry games. You can escape and enjoy each other in your living room! This is perfect for my husband as he loves writing poems (his texts are often rhyming and every card that I have received has had a poem inside)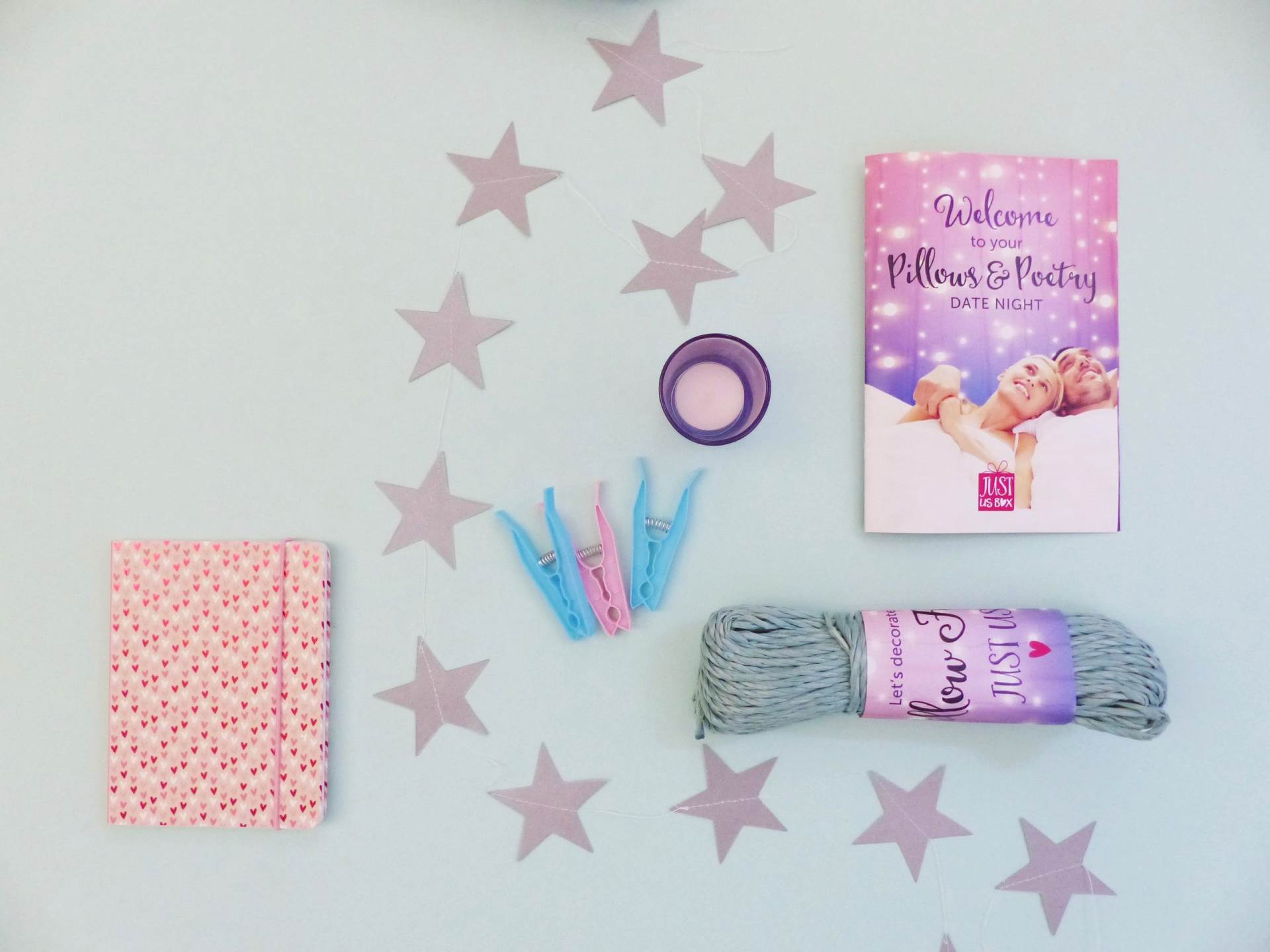 Inside the box there is everything you need: material to make the camp, pegs, copper fairy lights, star garlands and a candle to light to create a romantic mood. Then there is a notepad covered in hearts to write your ditties in. They even provide biros and coloured pens. The booklet gives you lots of fun games to enjoy in case you get writers block!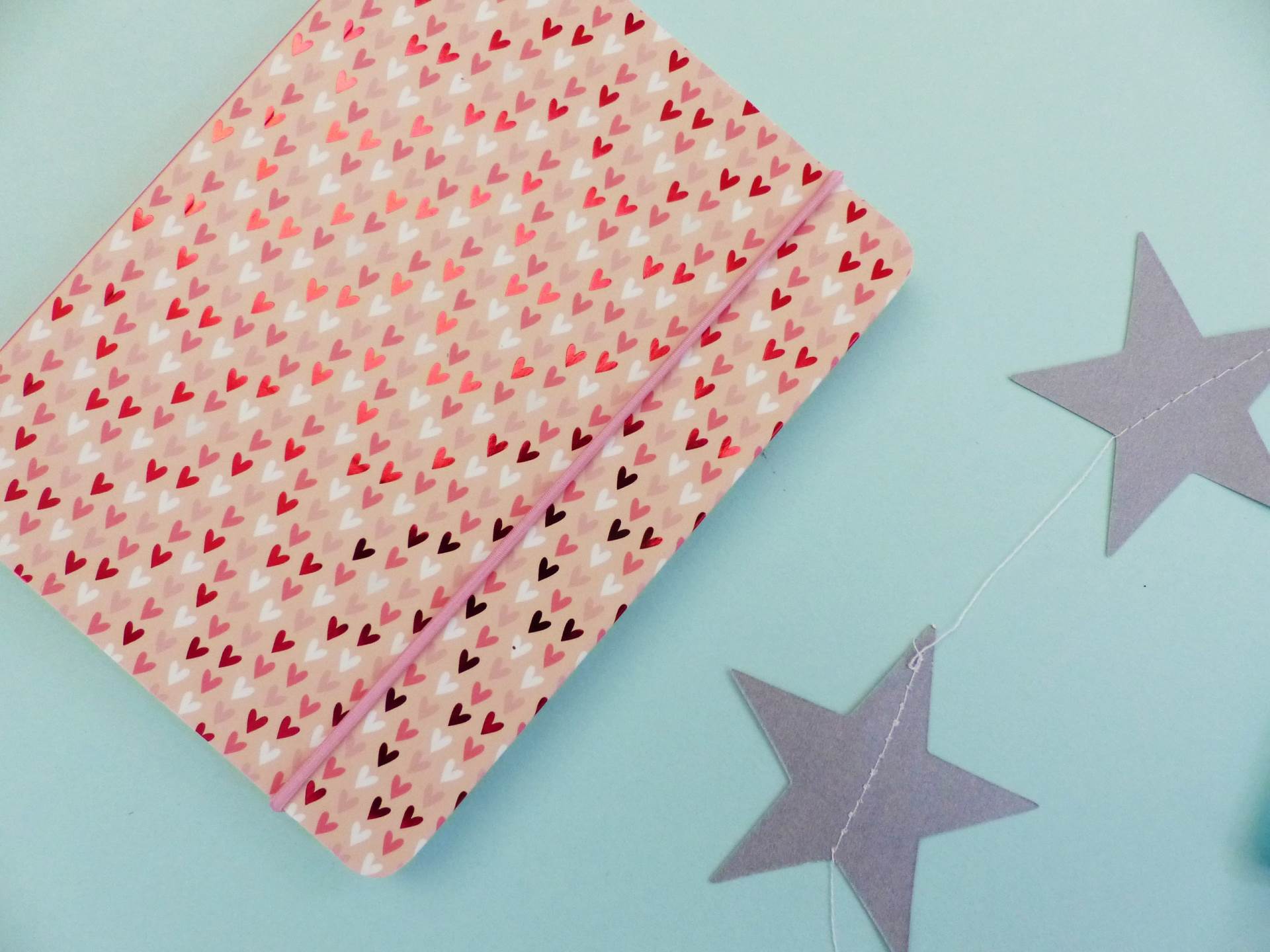 It is such a cute idea and I love it! I cannot wait to give it a go…and so should you! This month's box is only available until tomorrow but then there will be a new theme waiting for you. It is out 10 year anniversary next month so maybe we should get another one!
It also makes a perfect wedding gift so that the happy bride and groom can enjoy some "us" time in the year ahead.
(This is a brand collaboration with the box gifted to me. All thoughts are of course my own. For more information read my Disclaimer Statement)