Today I am really pleased to share the wonderful new bridal collection from KATYA KATYA SHEHURINA who will be with us in London on November 13th. Inspired by the ethereal landscape view of the relaxed picturesque settings of the countryside, Katya Shehurina has released her highly anticipated Bridal Collection for 2016/2017 which is called Flowers of the Valley.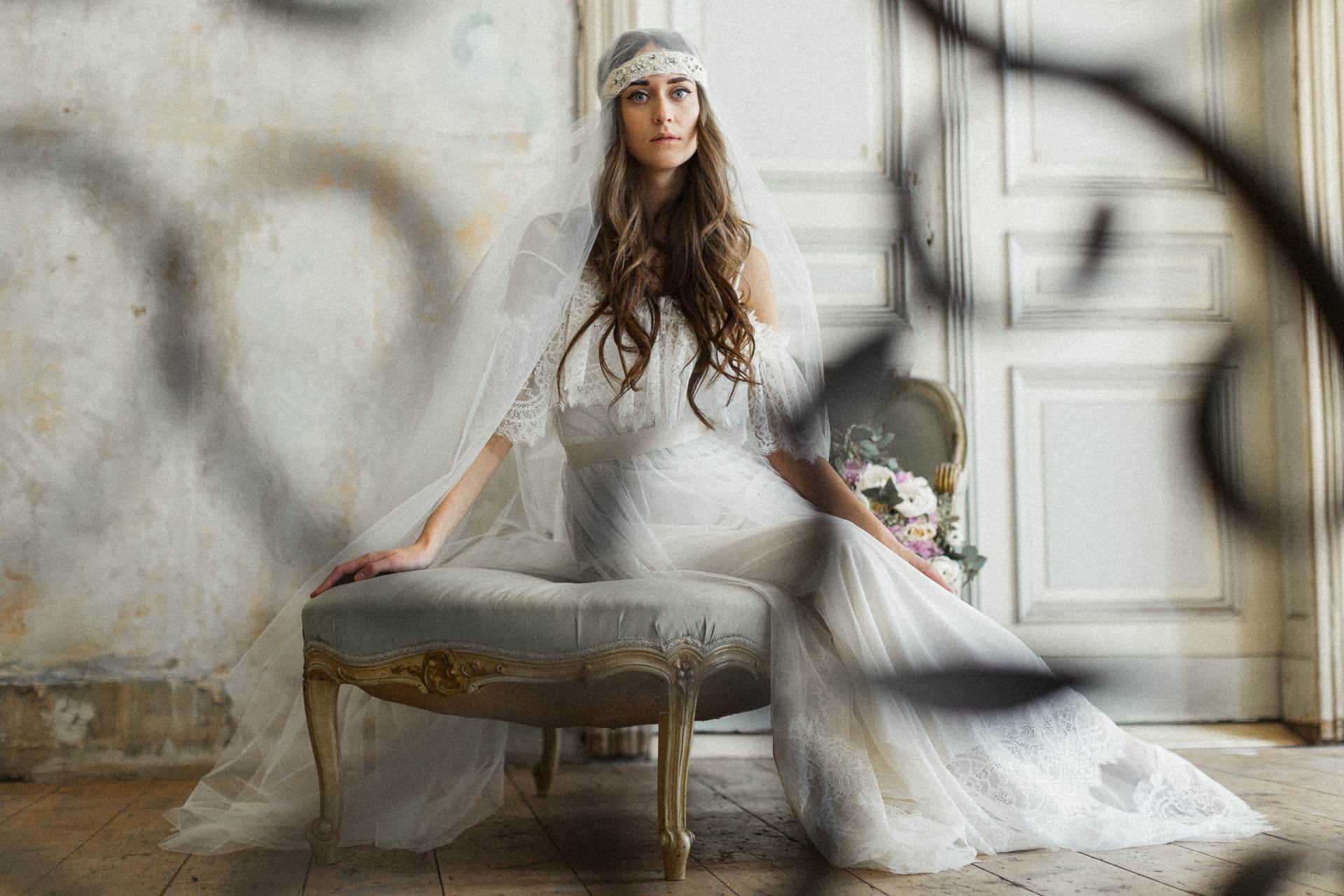 Latvian born, London designer Katya Shehurina wows the bridal industry again with impressive design work that continues to change bridal from the fad, predictable old styles to the new fresh approach with in-trend styles for the bride wanting to look glamourous, release her fun side and enjoy her wedding day to its fullest, truly reflecting who she is.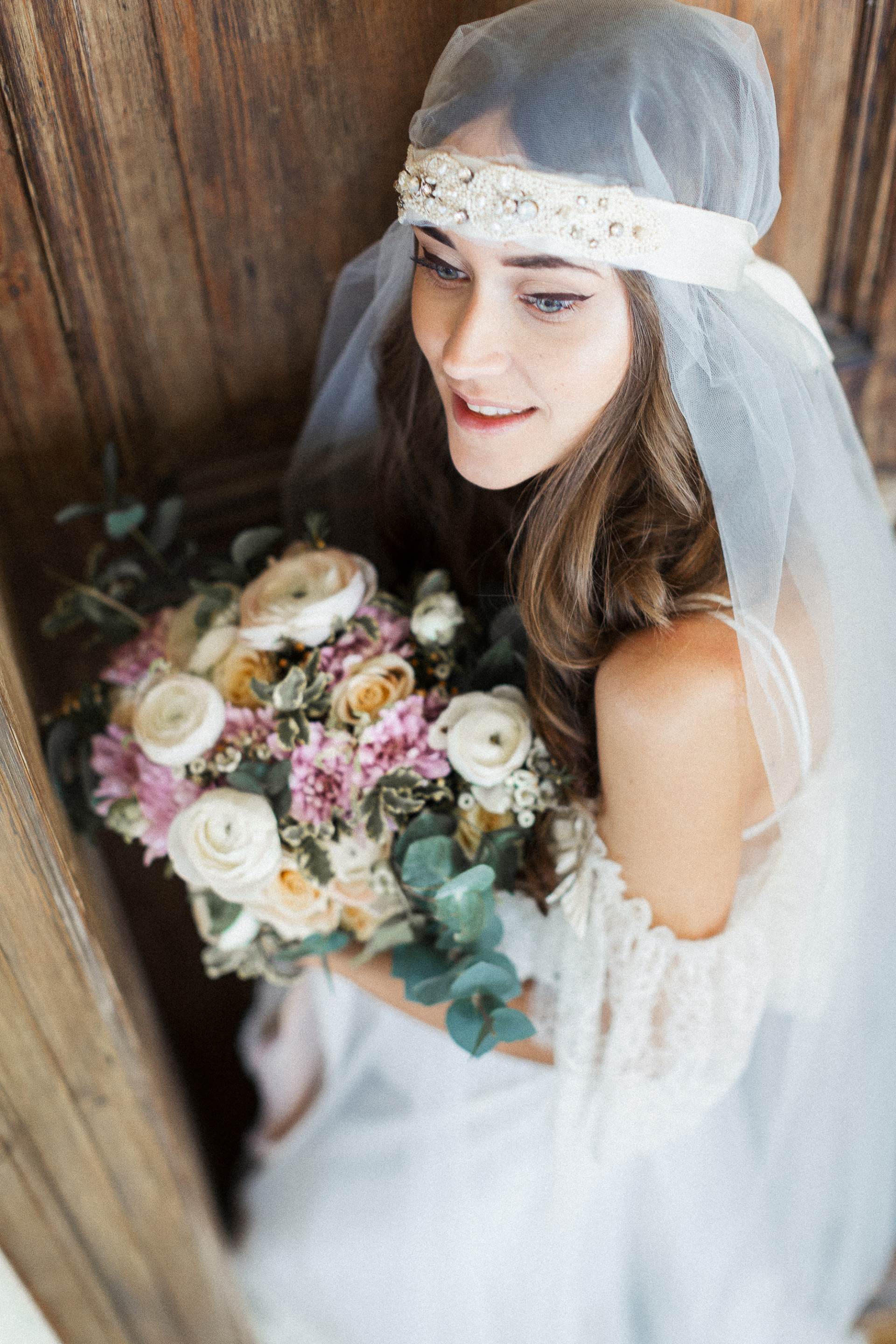 Vintage inspired, worn by todays modern bohemian bride, confidence outshines as self and equally with her partner. French floral, decorative lace and tulle flow with the soft breeze of the Valleys fresh air as the bride stands in a field of wild flowers. Soft flowers trail over the body, joining the gown with hand crafted applique with natural wood and contrasting Swarovski embellishments reflecting the wilderness's sublime surroundings. Light in nature and in form Katya Shehurina lays the grounds for any romance.
Fresh pastel colours of silk taffeta flowers of the valley rest on the shoulders of the bride, reflecting showers of cherry blossom leaves. Candy pin stripe French lace is a new bold step with Katya's designs this season elongating the body joint with the crisp scalloped edging of pure decadence. Not forgetting the back detail, Katya frames the back masterfully with baroque style scalloping along with the on-trend bohemian feel of the off-the-shoulder neckline to increase comfort in her already popular unstructured gowns.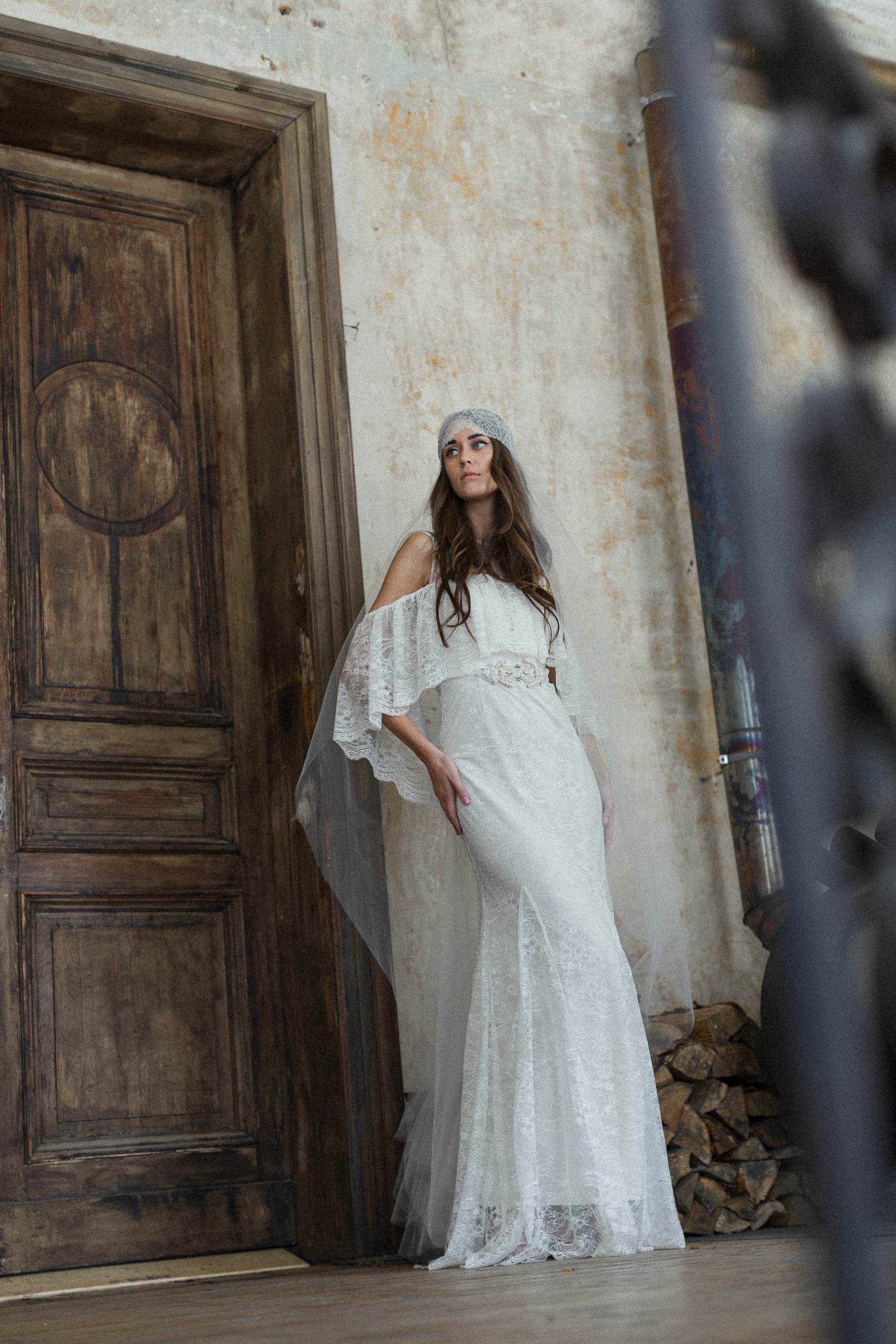 Mixing versatility with all of her gowns and encouraging the bride to show her true colours, Katya brings in the new soft colours of Pastel lilacs and powder pink. Joint with the continuing popular choices of Nude, Off-white and Sky Blue slips these bring diversity in the bride's gowns changing from Day to Night with the simple change of a slip.
Here are our highlights from the KATYA KATYA SHEHURINA collection.
Visit KATYA KATYA SHEHURINA's flagship London Boutique in the heart of Soho at 7 Smiths Court London W1D 7DP. Or come along to Chiswick Town Hall in November