We love to celebrate British designers here at The National Vintage Wedding Fair, so when this Marie Antoinette wedding styled shoot arrived in our inbox, I couldn't wait to share it.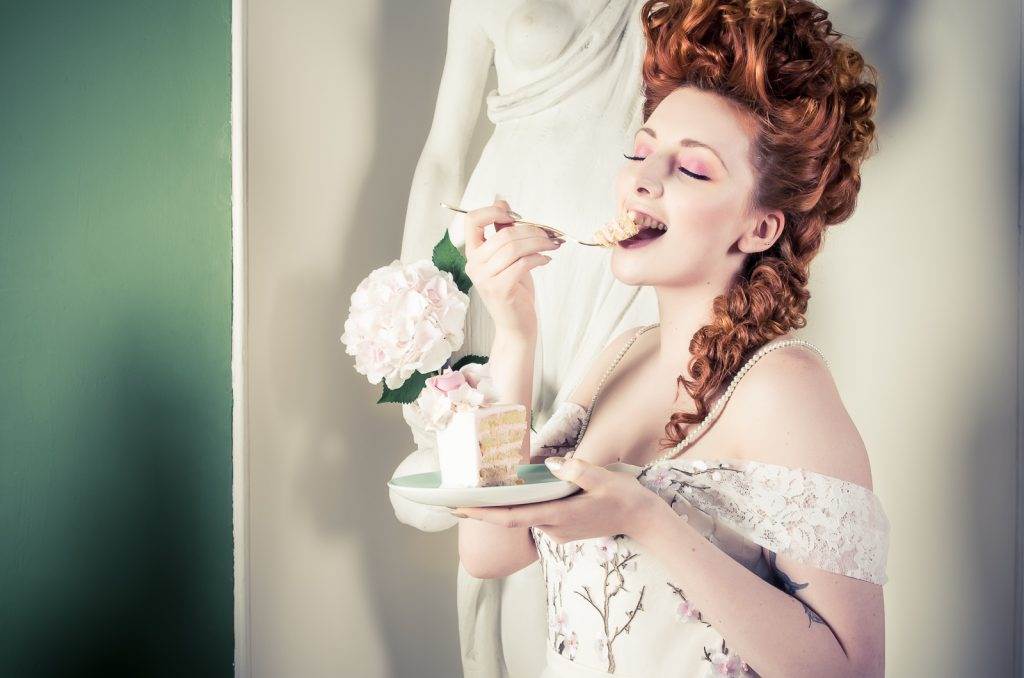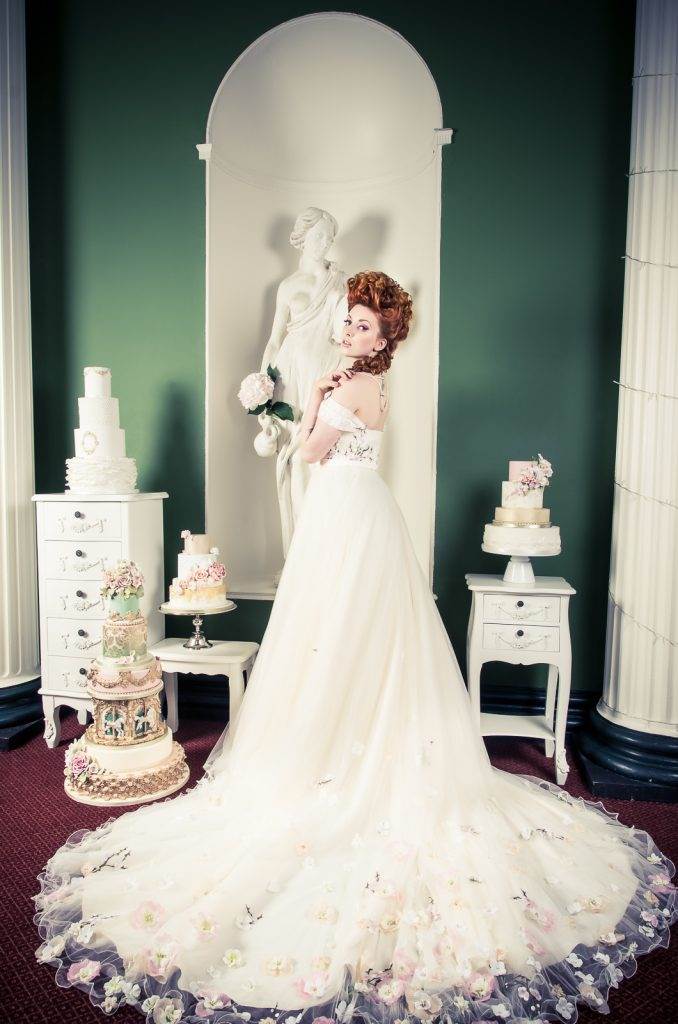 A group of leading wedding suppliers have come together to create a unique shoot inspired by Marie Antoinette, named 'Let Them Eat Cake'. The founder of The Bridal Emporium organised the shoot in conjunction with eight leading suppliers to create the renaissance shoot at Hazelwood Castle, North Leeds.
The Leeds city centre-based bridal emporium owner, Claire Amelia Toole, showcased her own British designed and handmade creations and that of fellow UK bridal gown designer, Stephanie Moran, who supplied sequinned bridesmaid dresses.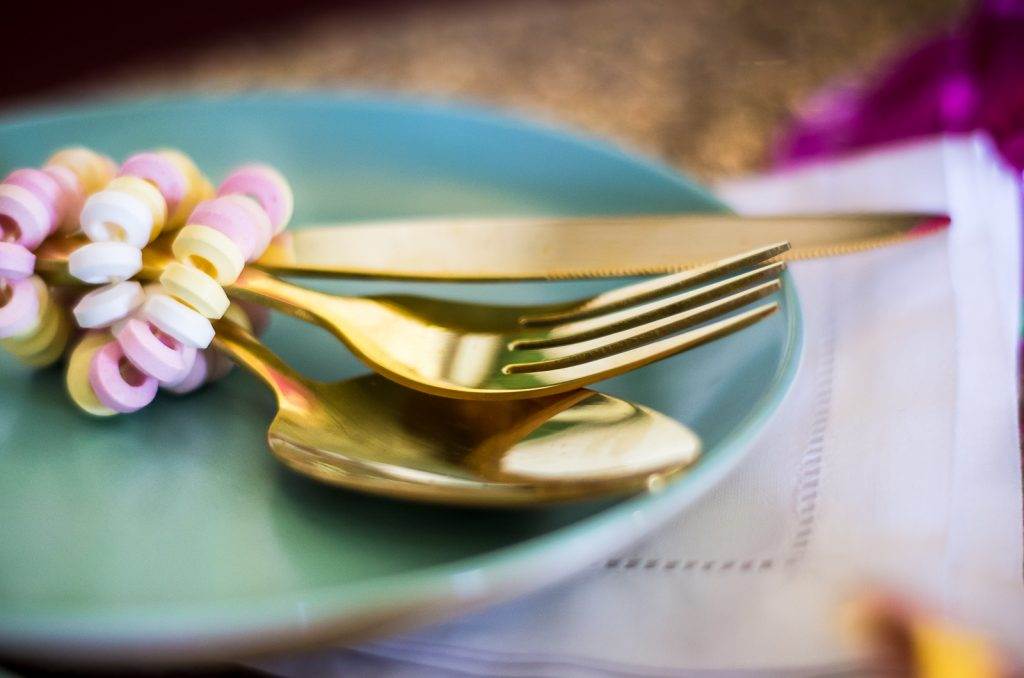 The photo shoot was inspired by the great Marie Antoinette and the classical beauty of the Renaissance. Models were accompanied by props from Pamella Dunn, hair and makeup by Catherine Elizabeth Hair and Make-Up and cakes supplied by Zoe's Fancy Cakes. Soulmate Photography captured the images on the day With MacComms, The Wedding PR Specialist interviewing suppliers for the write-up.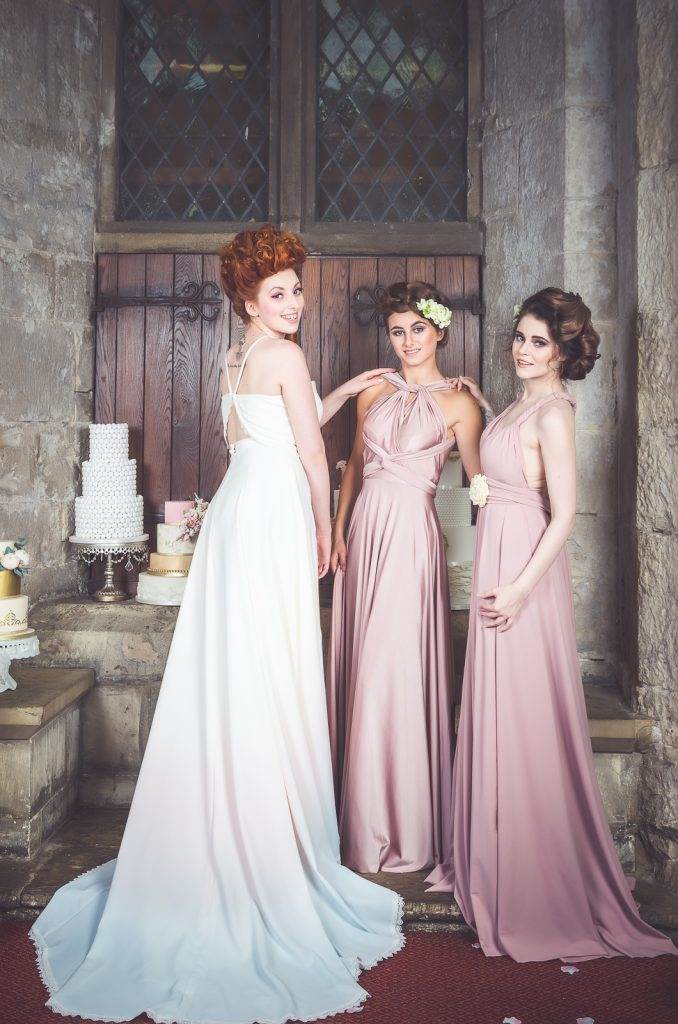 Since establishing her business two years ago, Claire has seen a steady and growing clientele base on brides to be looking for a uniquely British vintage, bespoke gown. It was her vision to join forces with like-minded independent British designers and suppliers to create the styled shoot in accordance with the increasing trend.
Designing, creating and stocking a range of often alternative and quirky designs, Claire has set herself apart from the competition and has seen her business flourish.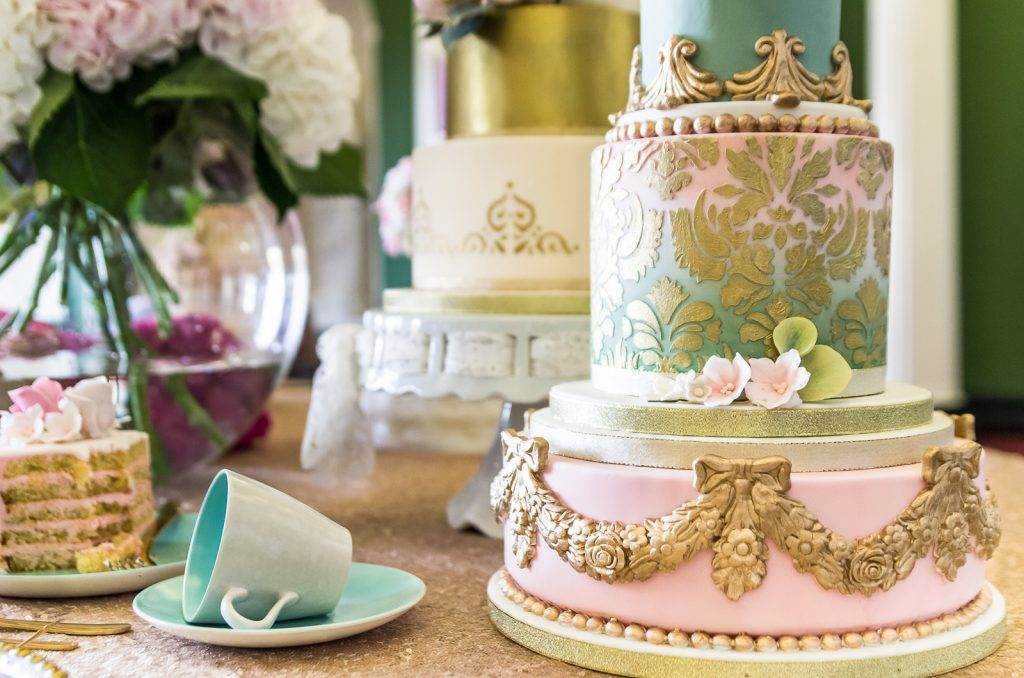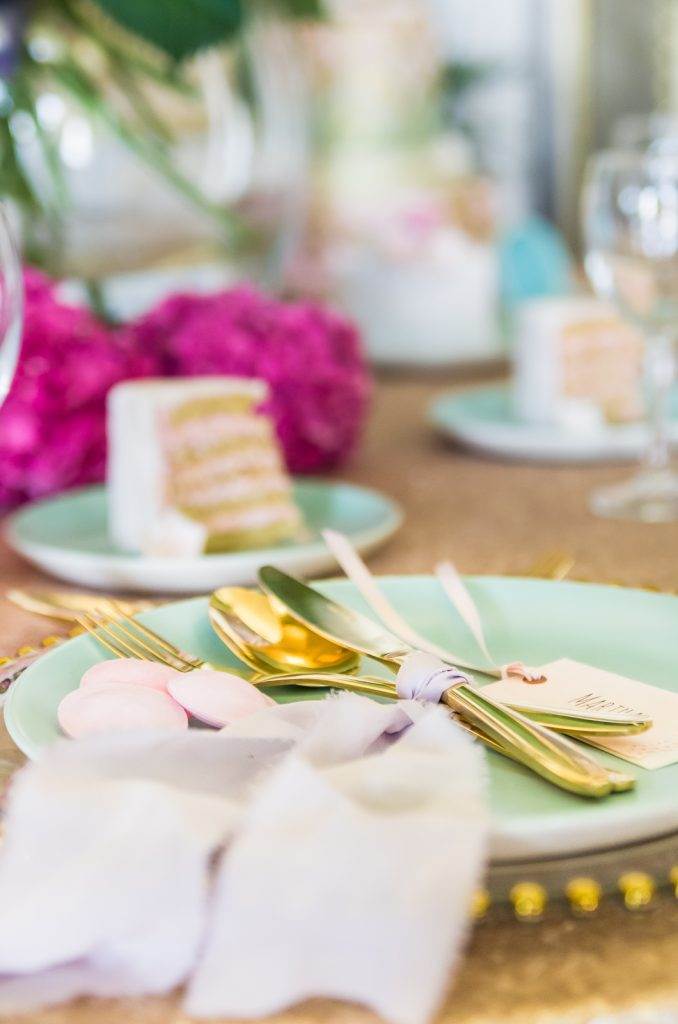 Claire describes the shoot, "I have had a vision in my mind and it has been my goal to achieve a perfect photo shoot to showcase my new designs and full bridal wear. It was fantastic to have so many inspirational friends and wedding suppliers come together to achieve a fantastic day and help create some amazing images of each of our services."
Adding touches of classical glamour to the shoot was cake designer Zoe, who's tiered treats towered next to the models dripping in gold icing and puffed pink peonies. Dressing the room was wedding planner Pamela Dunn whose expertise in colour matching and bespoke touches added to the beauty of the images. Including guided cutlery and orbs of flowers the room looked fit for royalty and certainly any bride to be.
I am sure you'll agree they look fantastic! Come and meet Stephanie Moran, our new fair manager for the North on Sunday (March 19th) at Manchester.