I love to see the styled shoots that our wedding exhibitors get involved with and this one I am totally in love with. It has a real Studio 54 wedding vibe to it, but with an edgy, urban feel to it. set in bars in Manchester.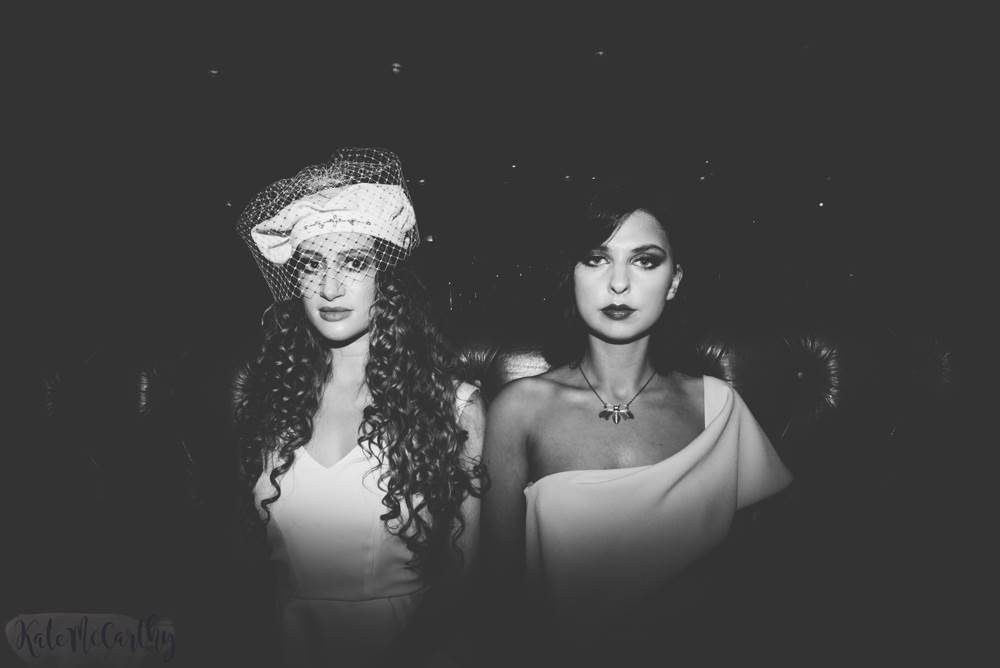 It was styled by Bridal Chic in the City, a Manchester wedding and photographed by one of our regular photographers (who will be with us again the autumn at Victoria Baths) Kate McCarthy.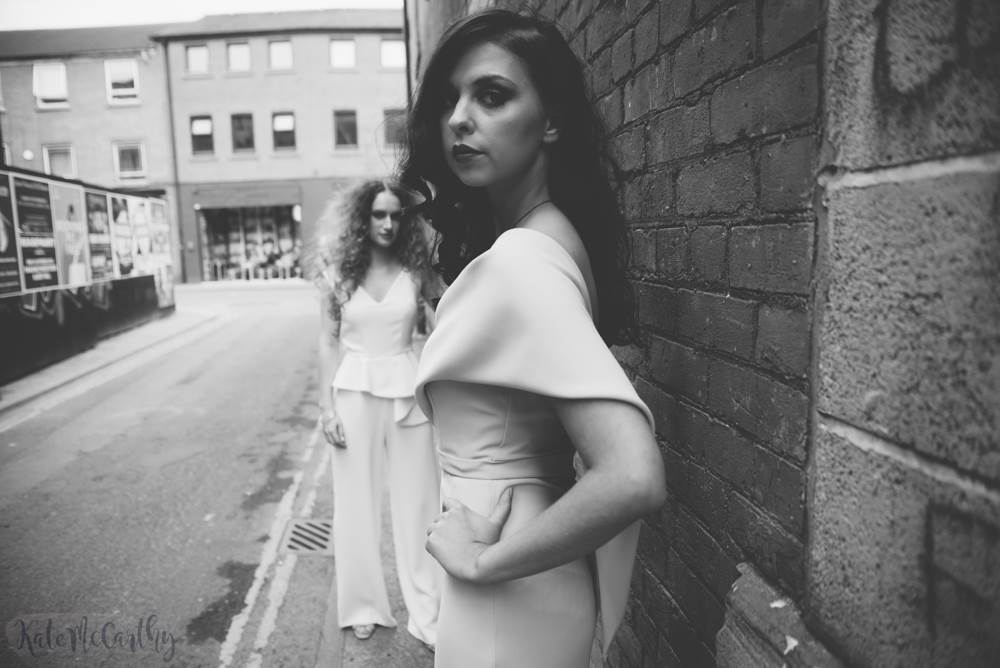 I love the 1970s/1980s club feel to this shoot, I love the dark and moody photography that Kate has cleverly taken, and that it oozes cool. I caught up with Nicole to find out more about her inspiration.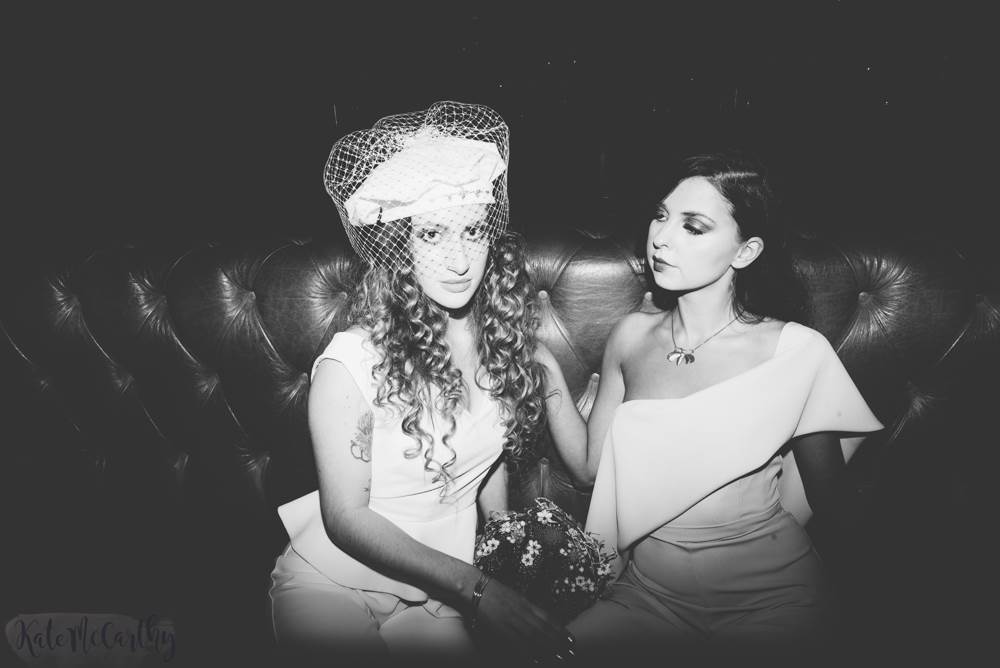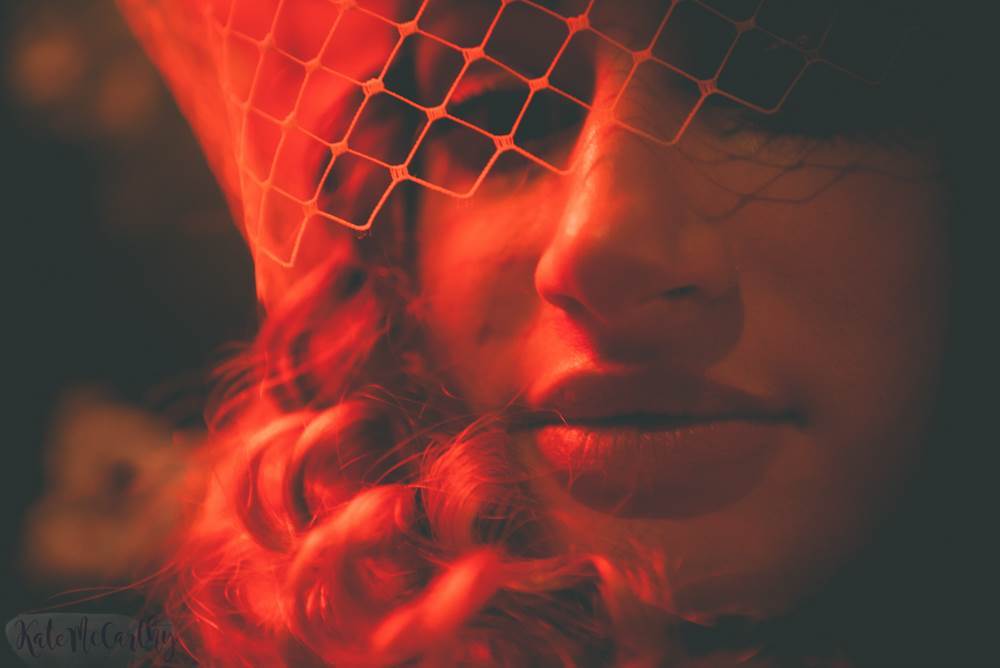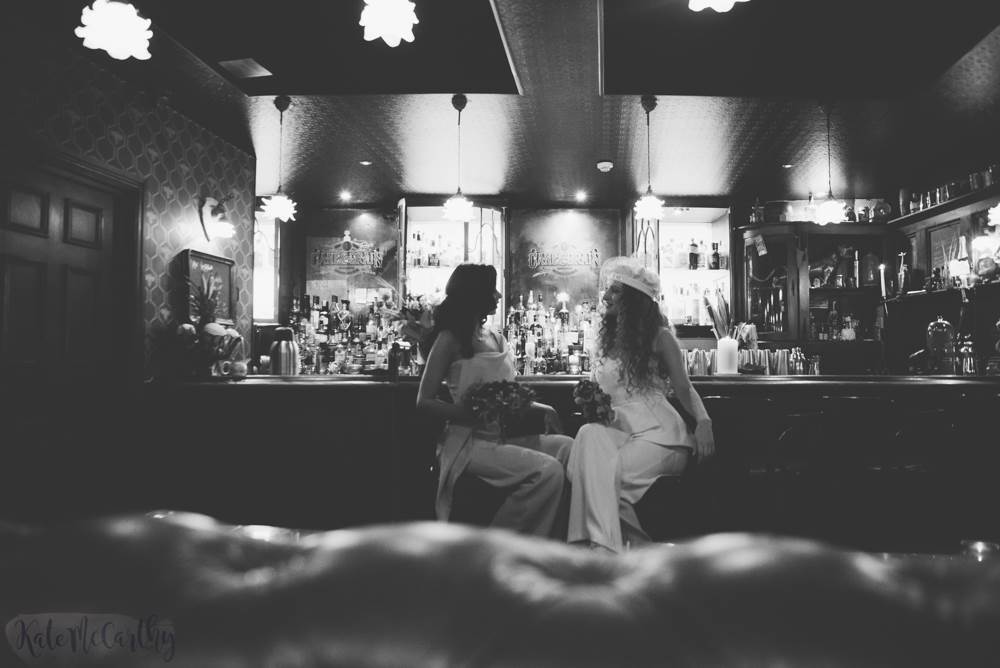 I wanted to create something edgy with a modern twist I have always championed a trouser suit and the thought process came from Bianca Jagger wedding with a studio 54 wedding twist. The beret was designed by Satyrion and it was literally an idea I visualized in my head that I thought would look super cool and unique. I feel the looks together worked really well and could be interpreted however you like for example as either same sex wedding or two friends one as a bride the other a fellow bride or bridesmaid.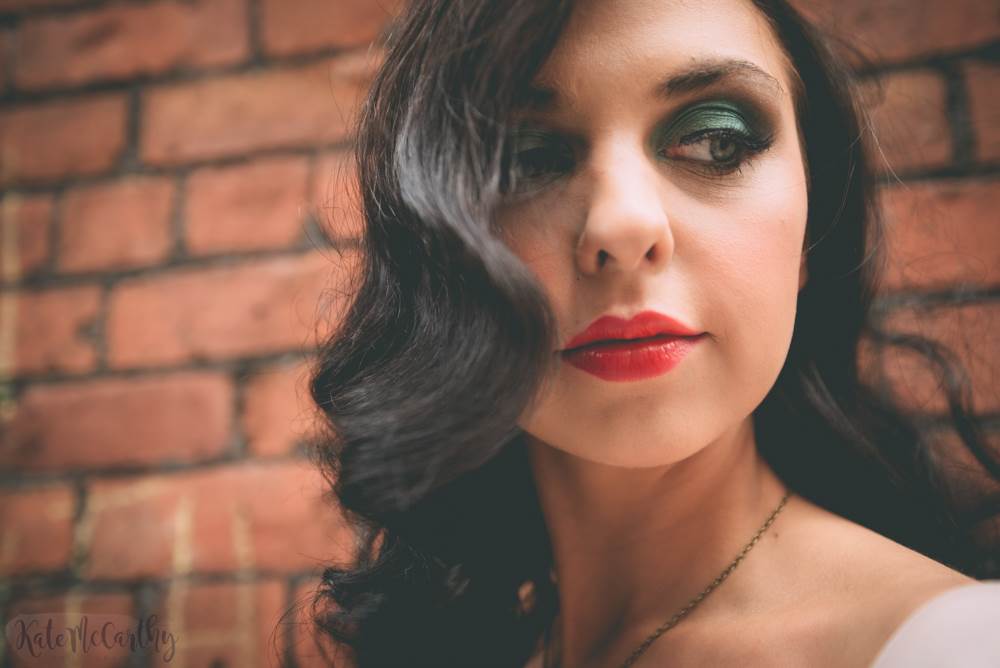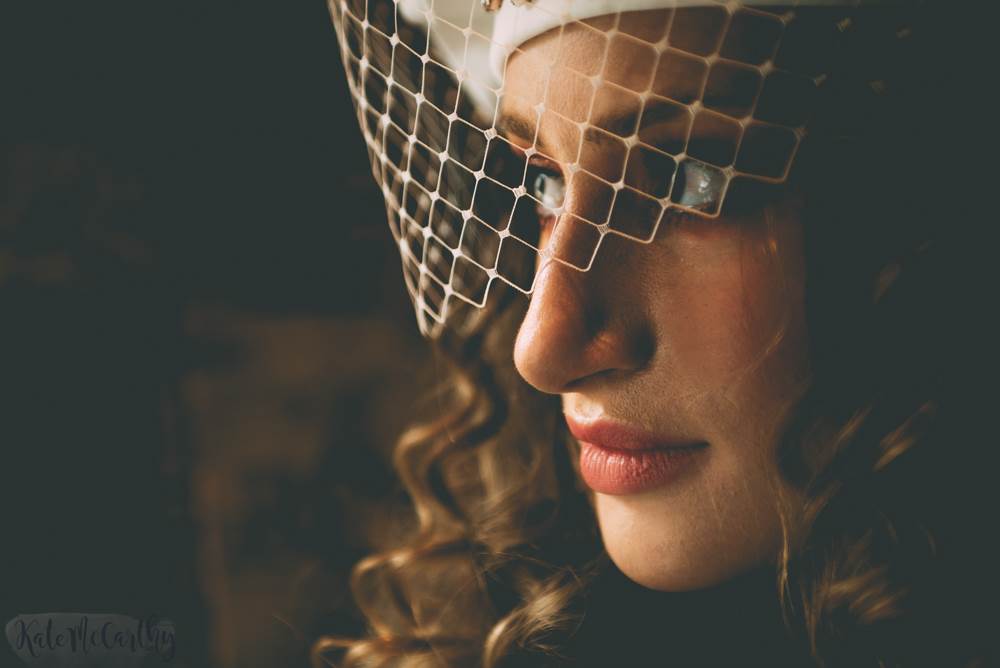 Mimi, the make up artist, says of Molly's look "This is a Biba (not Bieber) inspired party look using MAC and NYX cosmetics with bright oranges, lime greens and yellows. Even though Molly has lovely brows, we bleached hers to give a softer look which together with the rounder eye shape and high blush it created an ethereal yet modern look. Joanna's look is a disco theme inspired by the likes of Donna Summer and Debbie Harry where garish eye colours and bold lips were definitely a must. To achieve this, I used mostly Illamasqua's products on Joanna but to me, it was the Primark lip gloss that gave her the decadent and glossy look."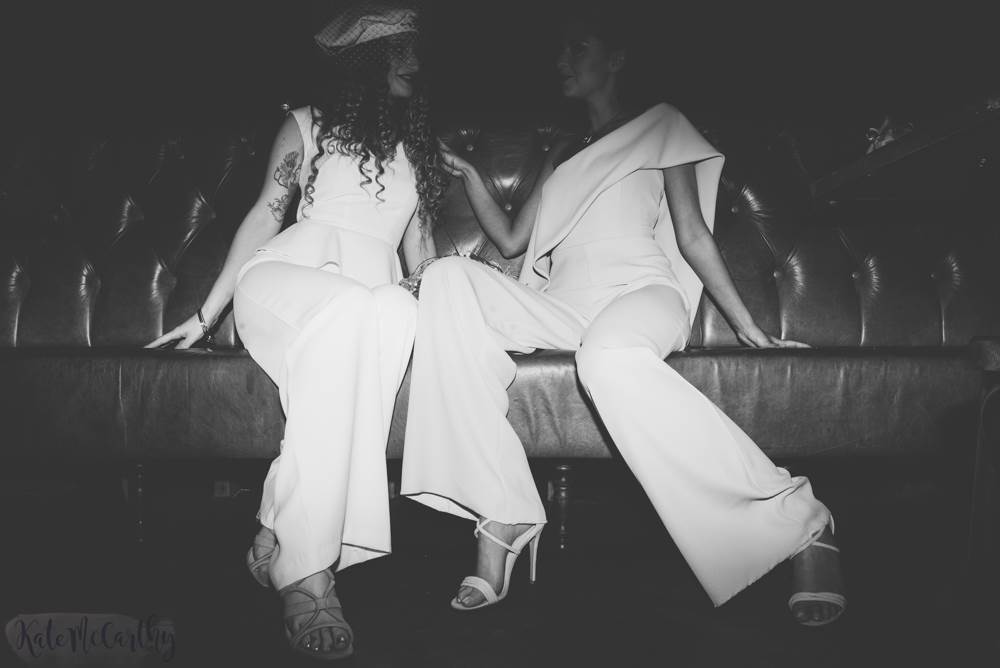 They wanted a contrast between the hair styles of both the models. Becky, the hair stylist, says "with the theme being Studio 54 wedding there were so many strong stylish women who came to mind for inspiration, Bianca Jagger, Grace Jones, the list is endless, but all ladies sported amazing curls and body waves, so of course I had to base the styles around that. Molly has 'disco curls' the bigger the better with added pieces in to make sure it was big and bold. With Joanna, we went for the 'red carpet' wave keeping it super sophisticated and sleek"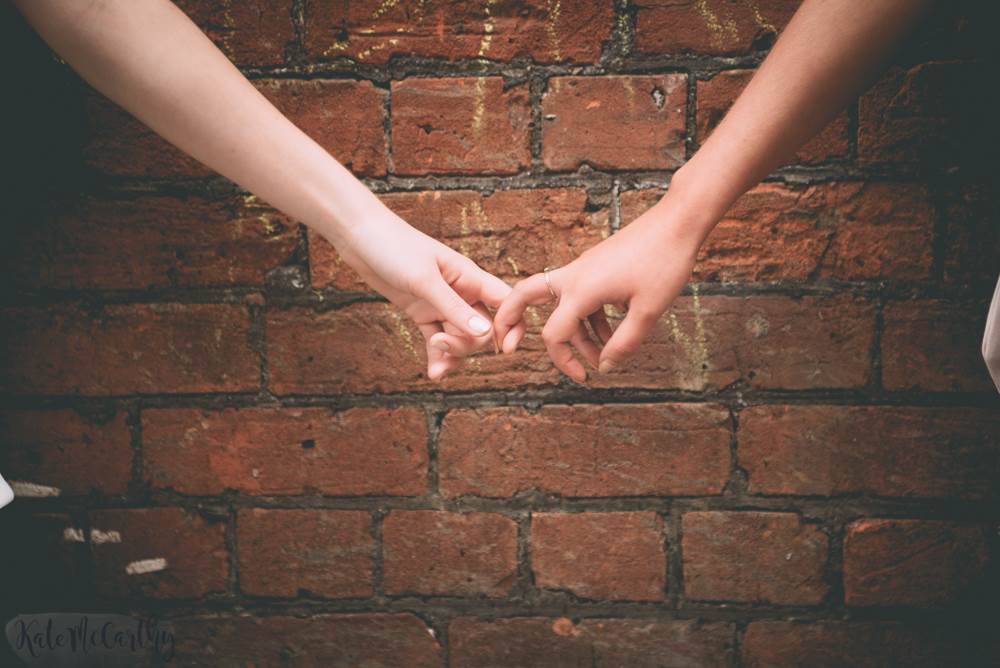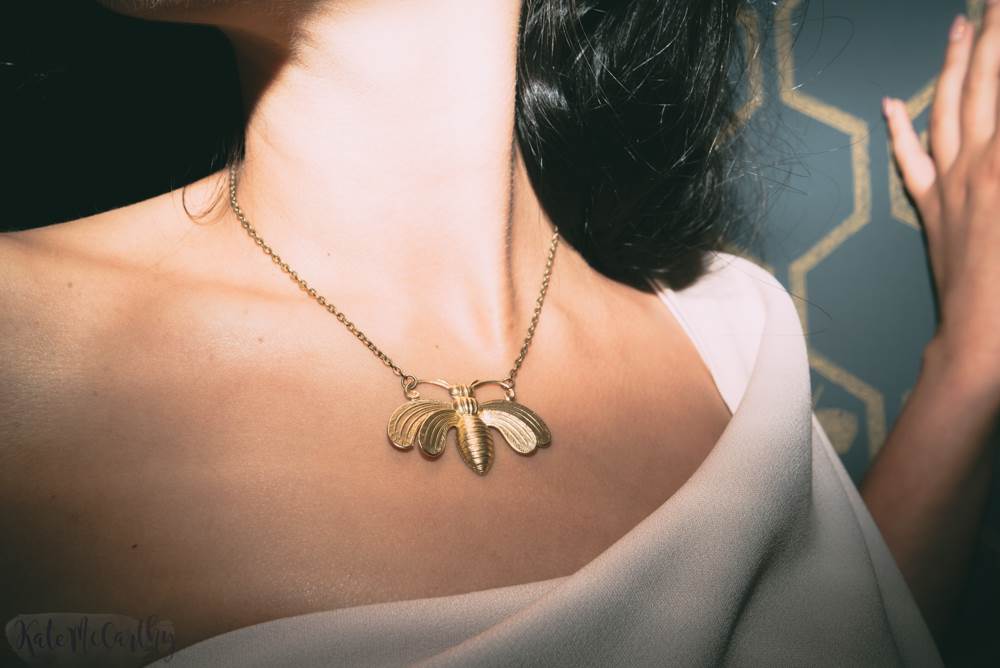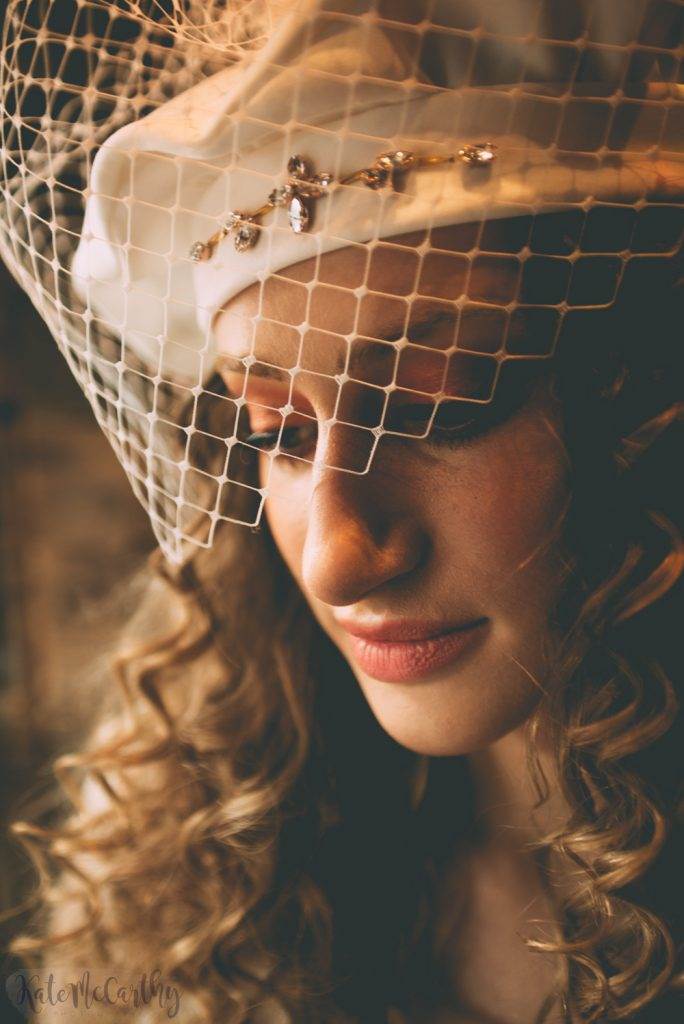 "To finish off the outfits were the flowers of course. Kate and Lisa produced the most fabulous wedding clutch that personally is my all time favourite floral bouquet ever to be photographed. Using gold disks to decorate the body of the purse, autumnal hydrangeas and phalaenopsis orchids have been arranged inside the purse giving a great texture to the metallic gold disks. Our more traditional shaped bouquet is made with bronze spayed pine cones, at different heights to give texture, mixing rustic with popular metallics. It gives a really powerful autumn look whilst still being edgy. It is surrounded with foliage, dotted with succulents and scattered with dainty flower heads."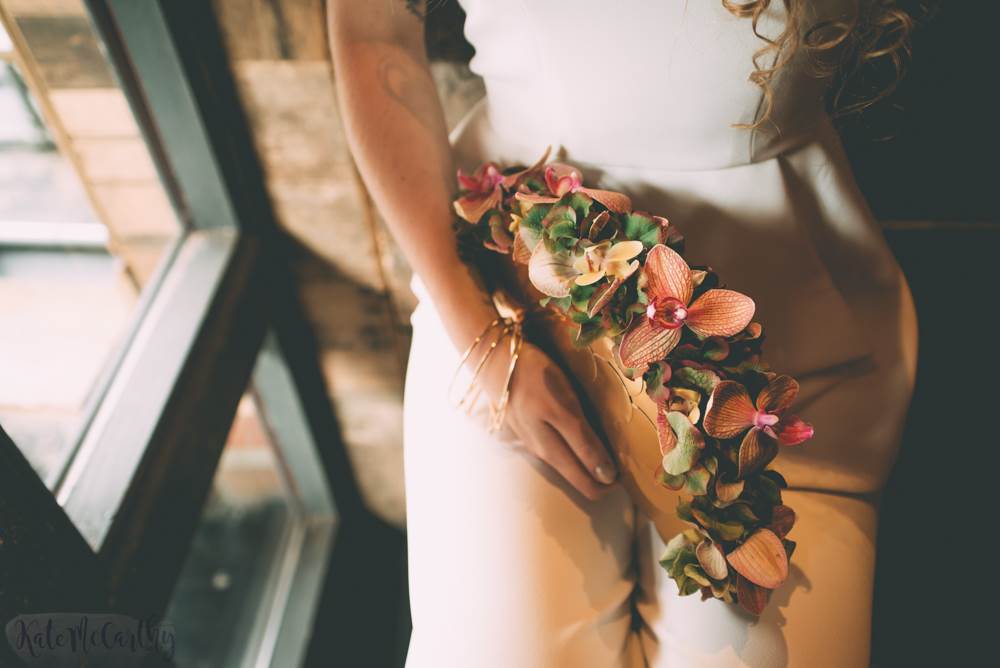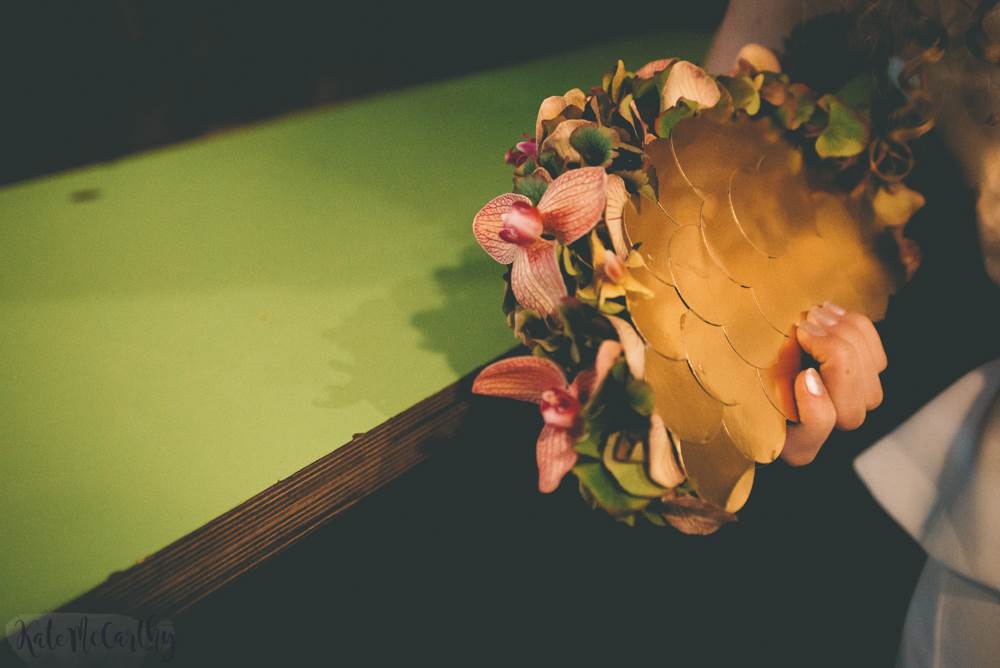 CREDITS:
Jessica Bennett Bespoke Bridalwear.