I loved the 1980s, especially the New Romantic era where everyone, both male and female dressed up as outlandish pirates and dandy highway men influenced by the romantic past; with large hair, creative makeup and stunning fashion. Now this isn't a look that many embrace for their big day, but when I saw this styled 1980s wedding shoot I just had to share it with you all. As much as the style embraces the past, it also has a modern, edgy feel to it which is popular and still very relevant today.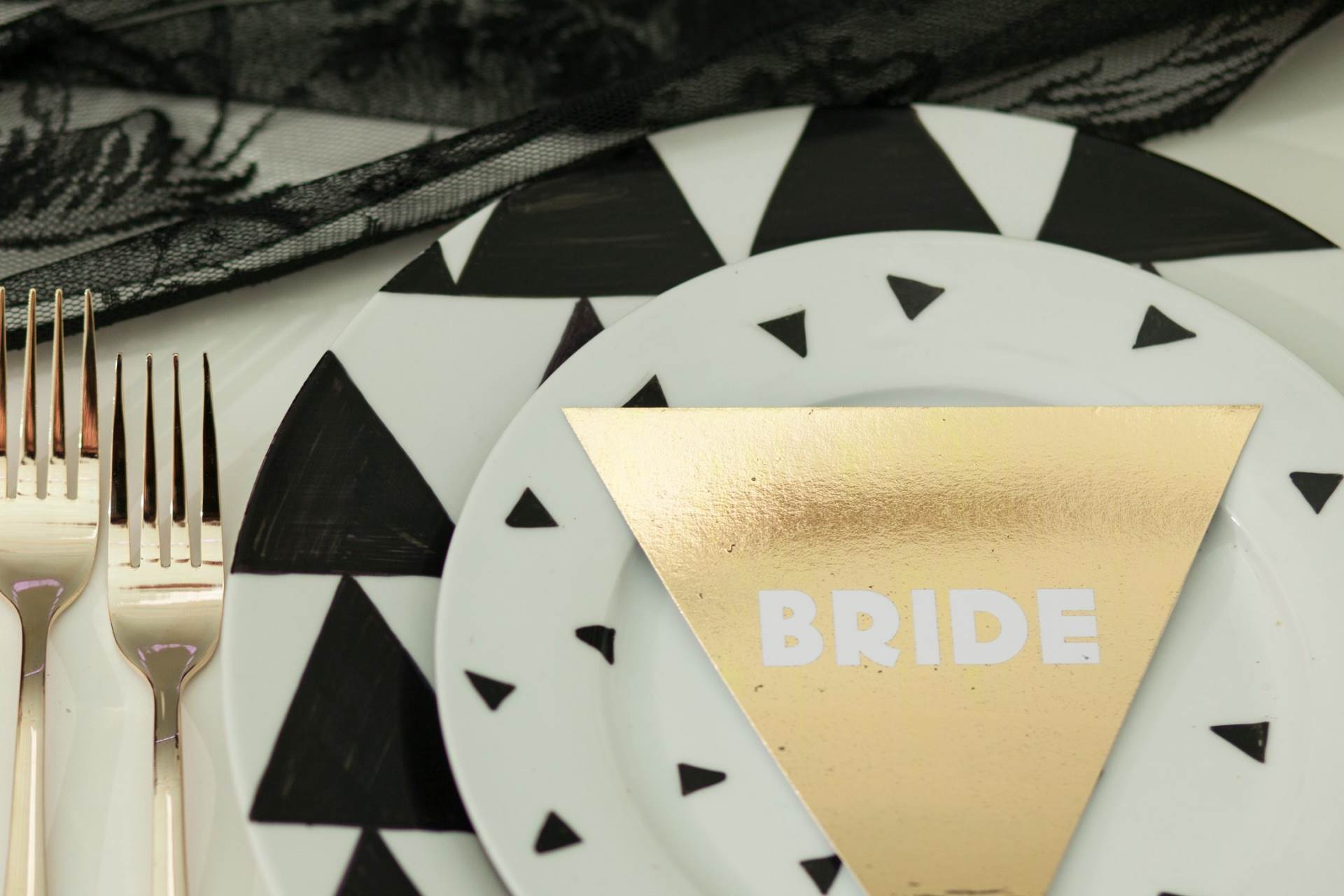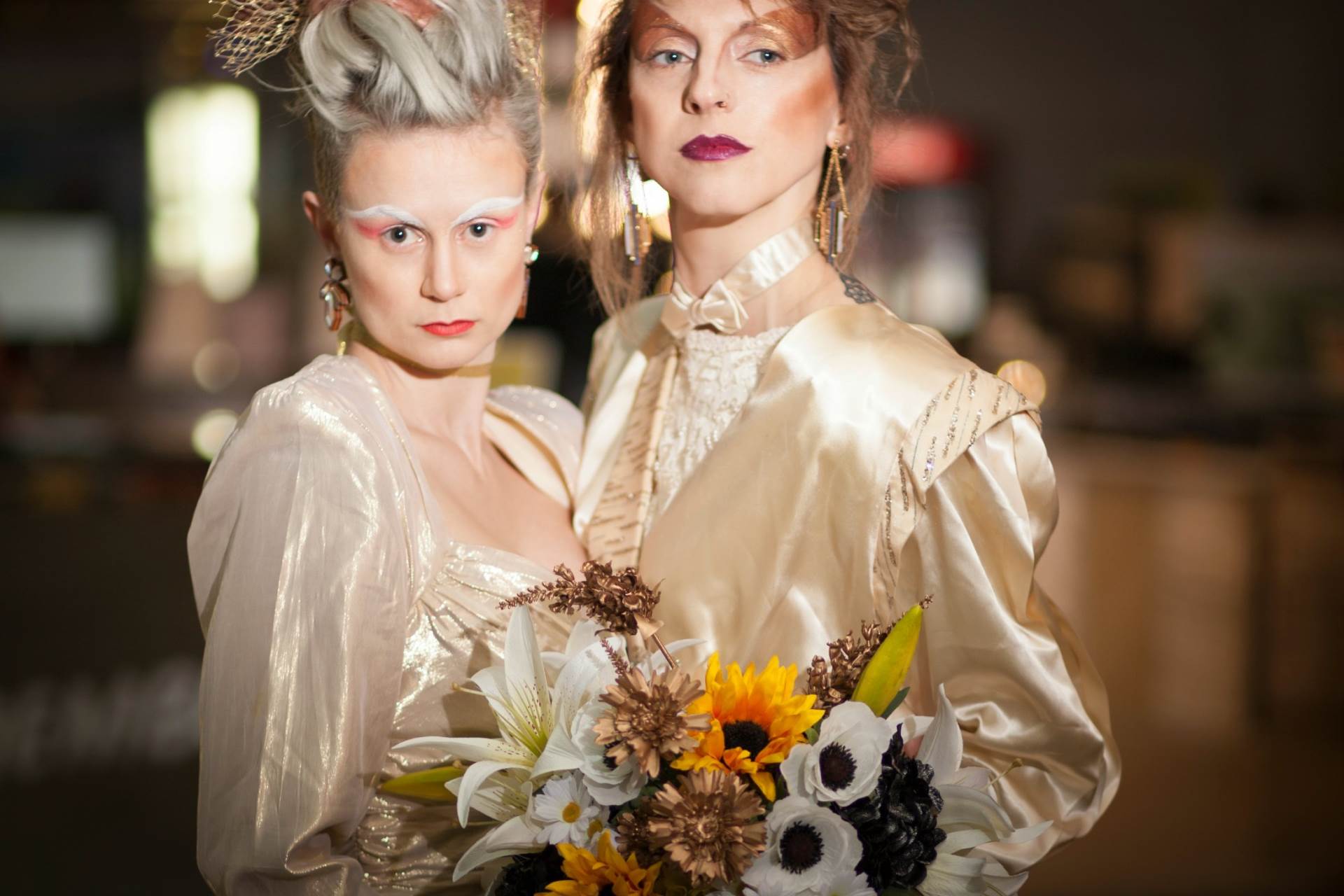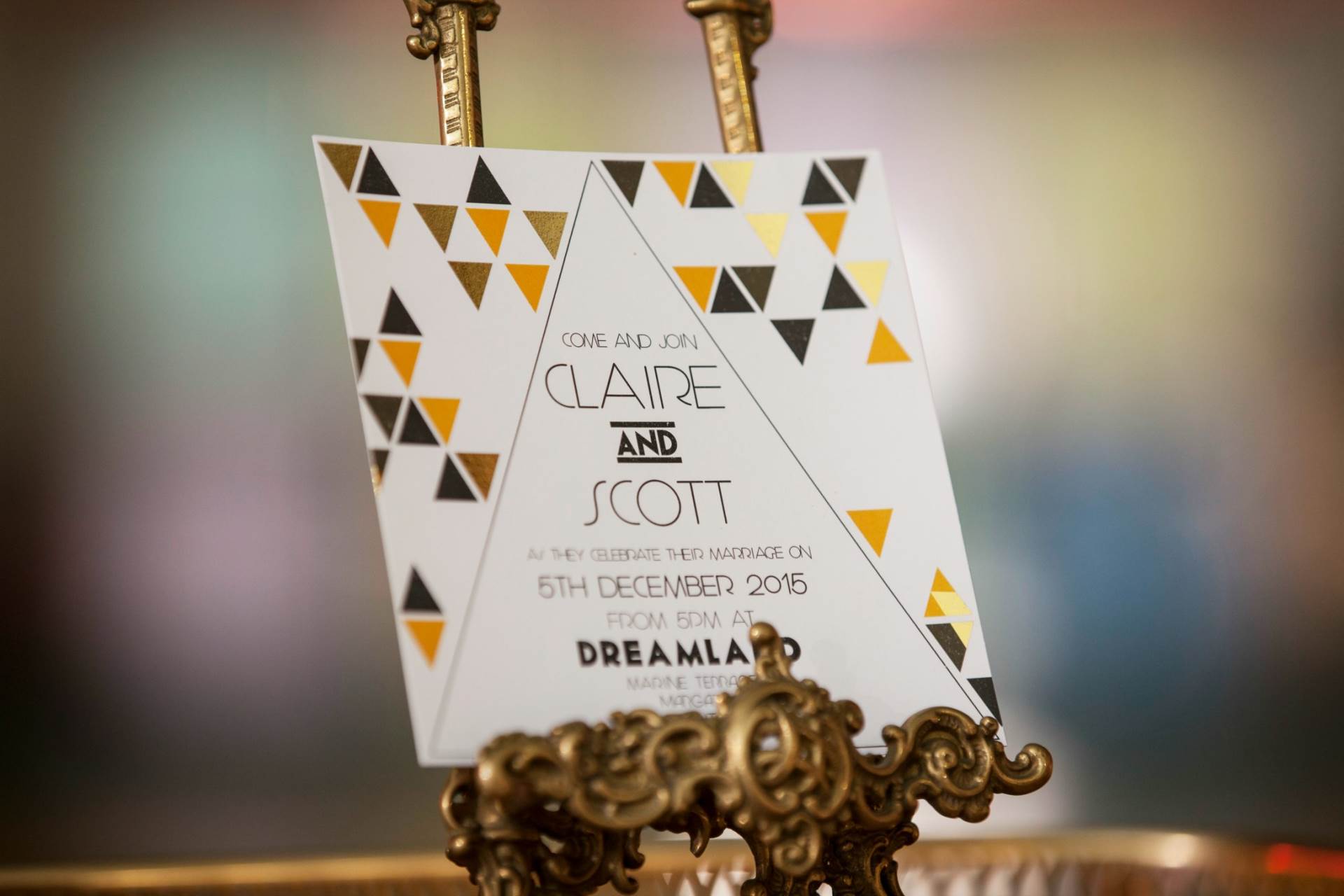 Erin Balfour from Way Out Wedding blog, describes her concept, "Growing up in the 1980s, my head was turned at an early age by Adam and The Ants, Duran Duran, Visage and all the fashion of the club scene. It's such a visually exciting look, and completely original and representative of each person. No carbon copies back then; everything was borne of pure imagination. I just had to do a 1980s wedding shoot that incorporated this into a bridal setting, no doubt about it."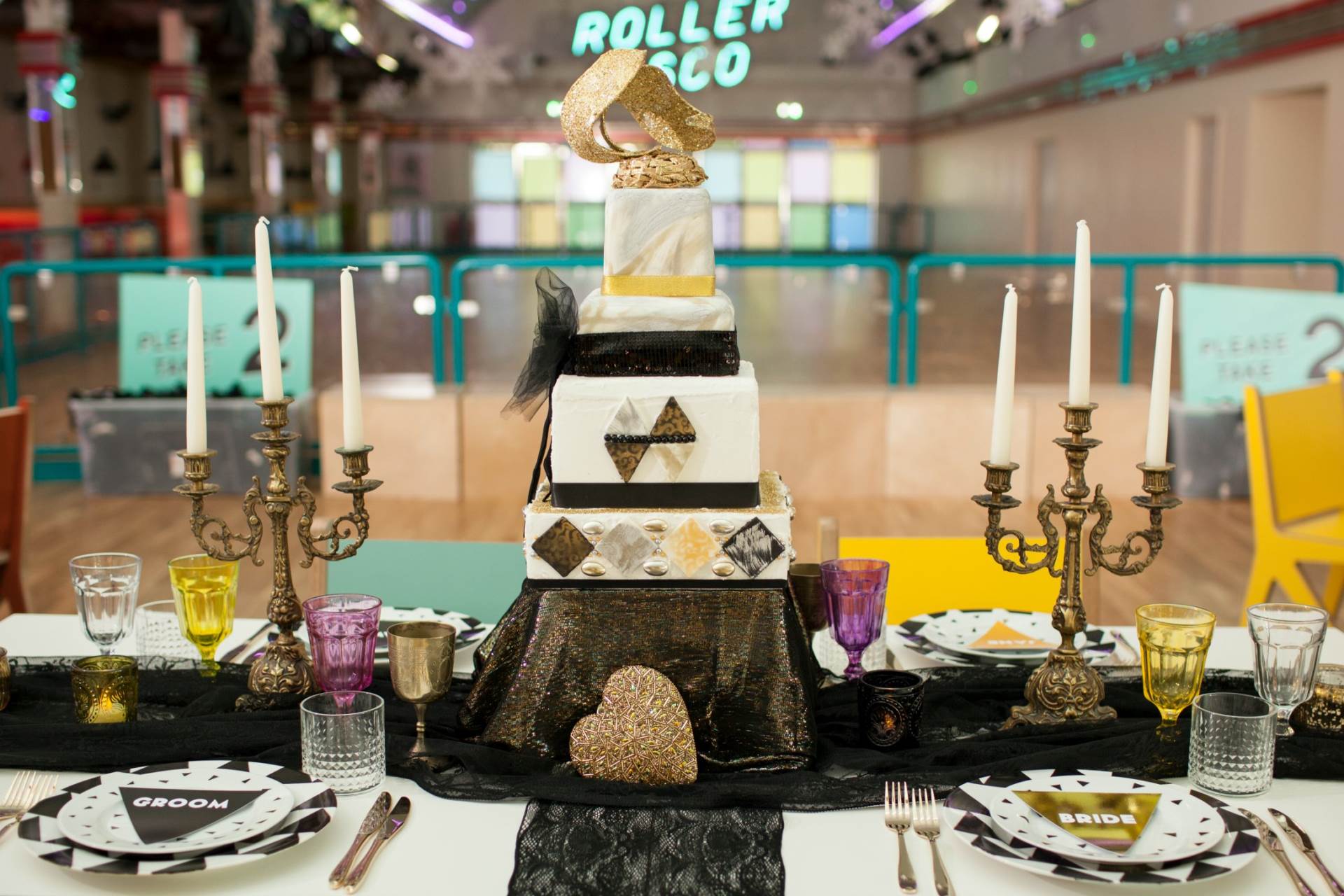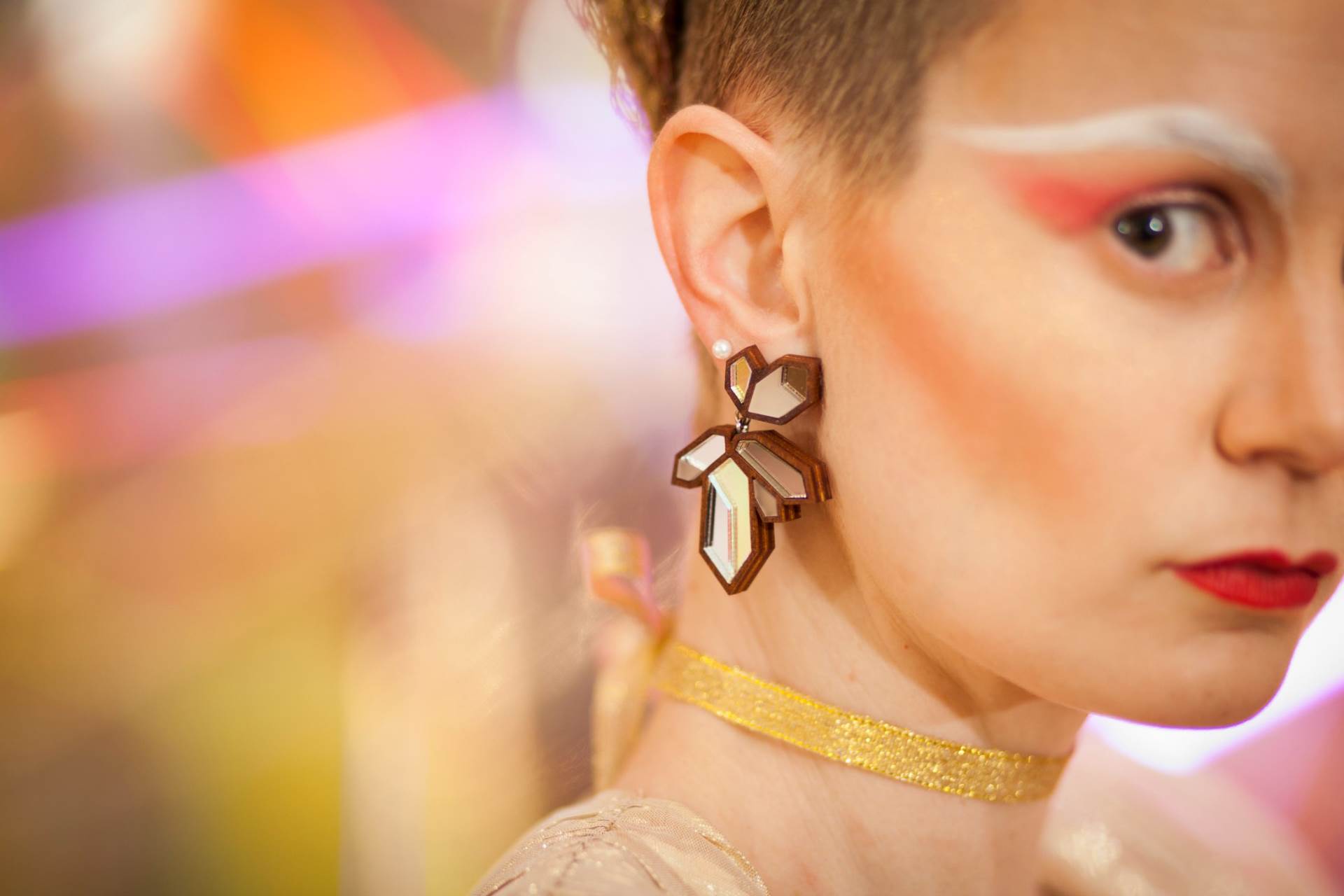 The stylist for the shoot, Myriam from La dame au beret continues, "The Blitz Kids were all about 'the look' – the clothes, the make-up, the hair, the attitude… and the music, obviously. Glamorous Punks, in a way. For the styling, I had in mind Visage's Fade To Grey and David Bowie's Ashes to Ashes videos (Bowie's death was such a shock, less than a month after the shoot). I made a selection of late '70s-early '80s glittery clothing and accessories from Erin's No Debutante preloved label, and chose some of my La dame au beret cocktail hats to perfect the models' New Romantic looks. Headwear was one of the key accessories of the Blitz Kids, and milliner Stephen Jones started his career during that period."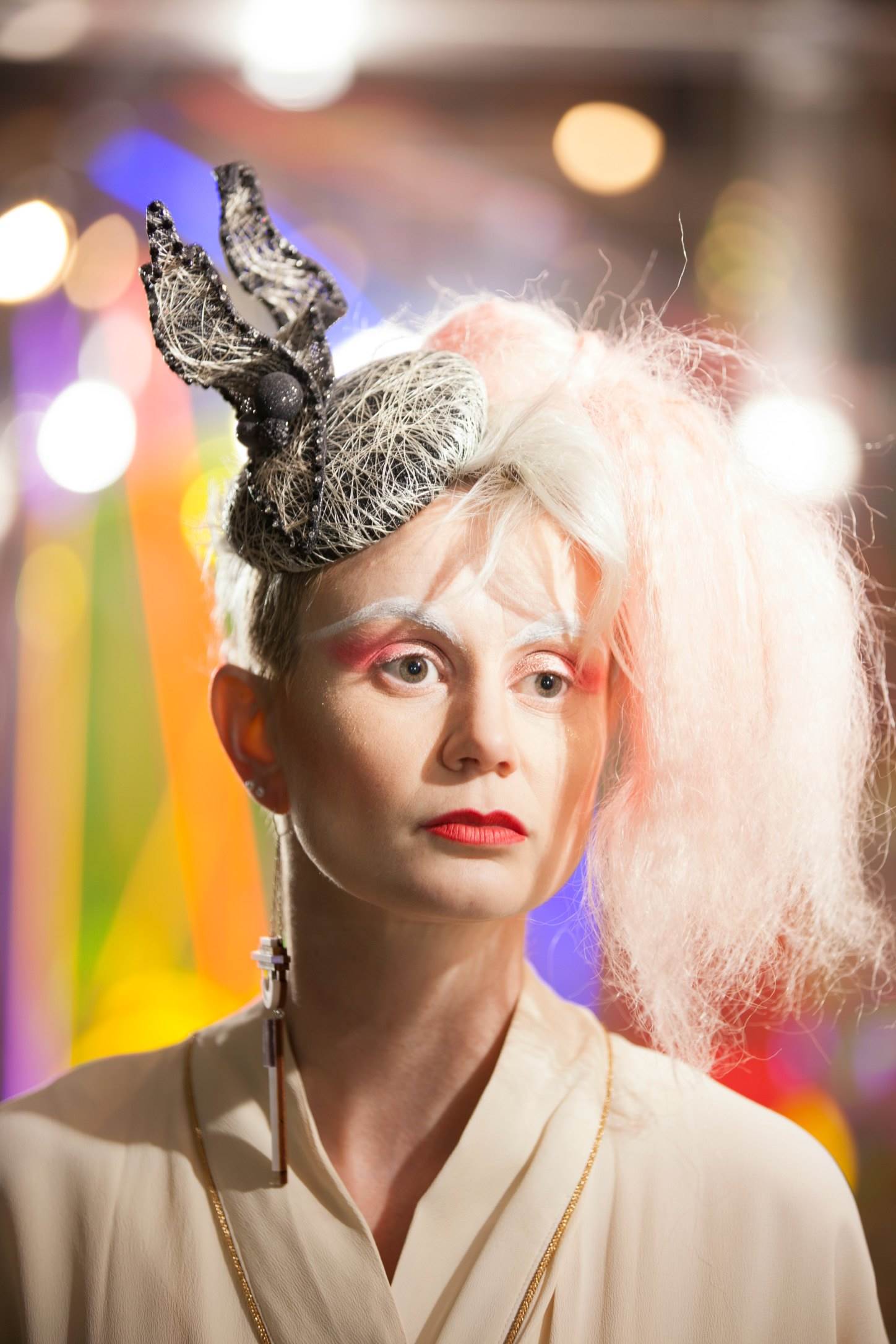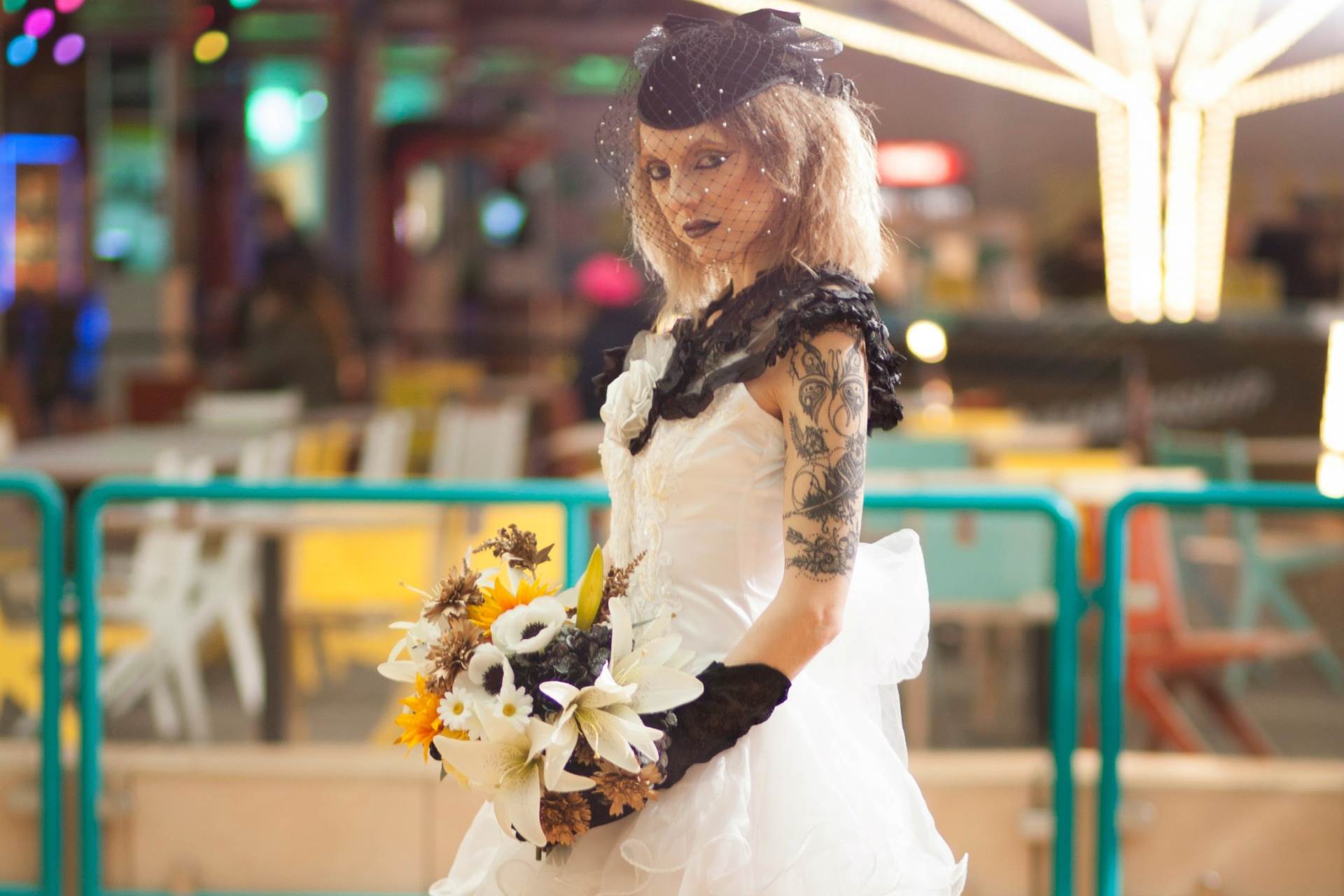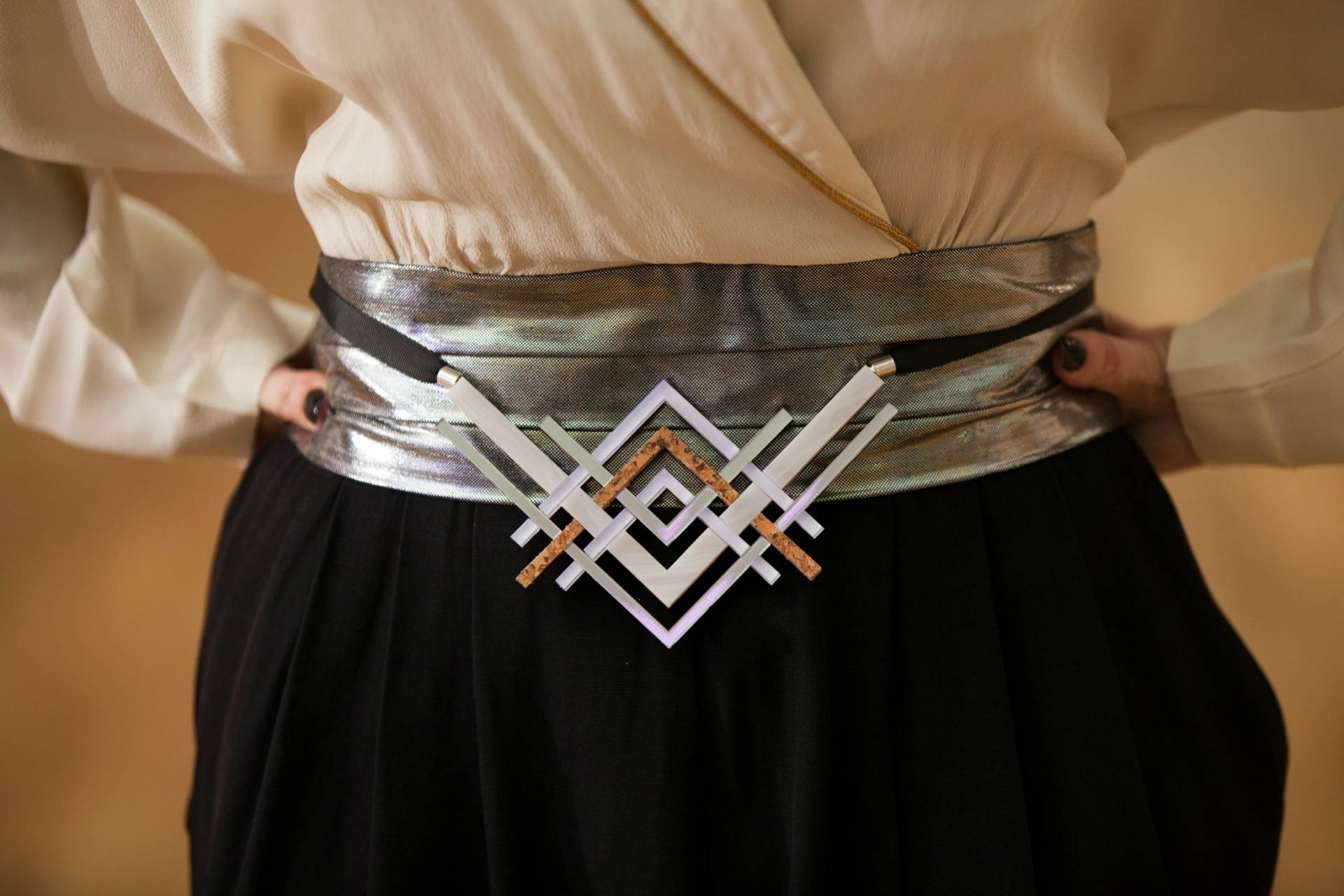 The 1980s wedding shoot was photographed at Margate's Dreamland; an amusement park redesigned by Wayne Hemingway which includes an amazing Roller Disco which we all enjoyed back at this time! I love how these images take me back straight away to another time, but also how they can show us all that weddings should be fun, creative and represent the real you, which is just how the Blitz Kids felt fashion should be, over 30 years ago.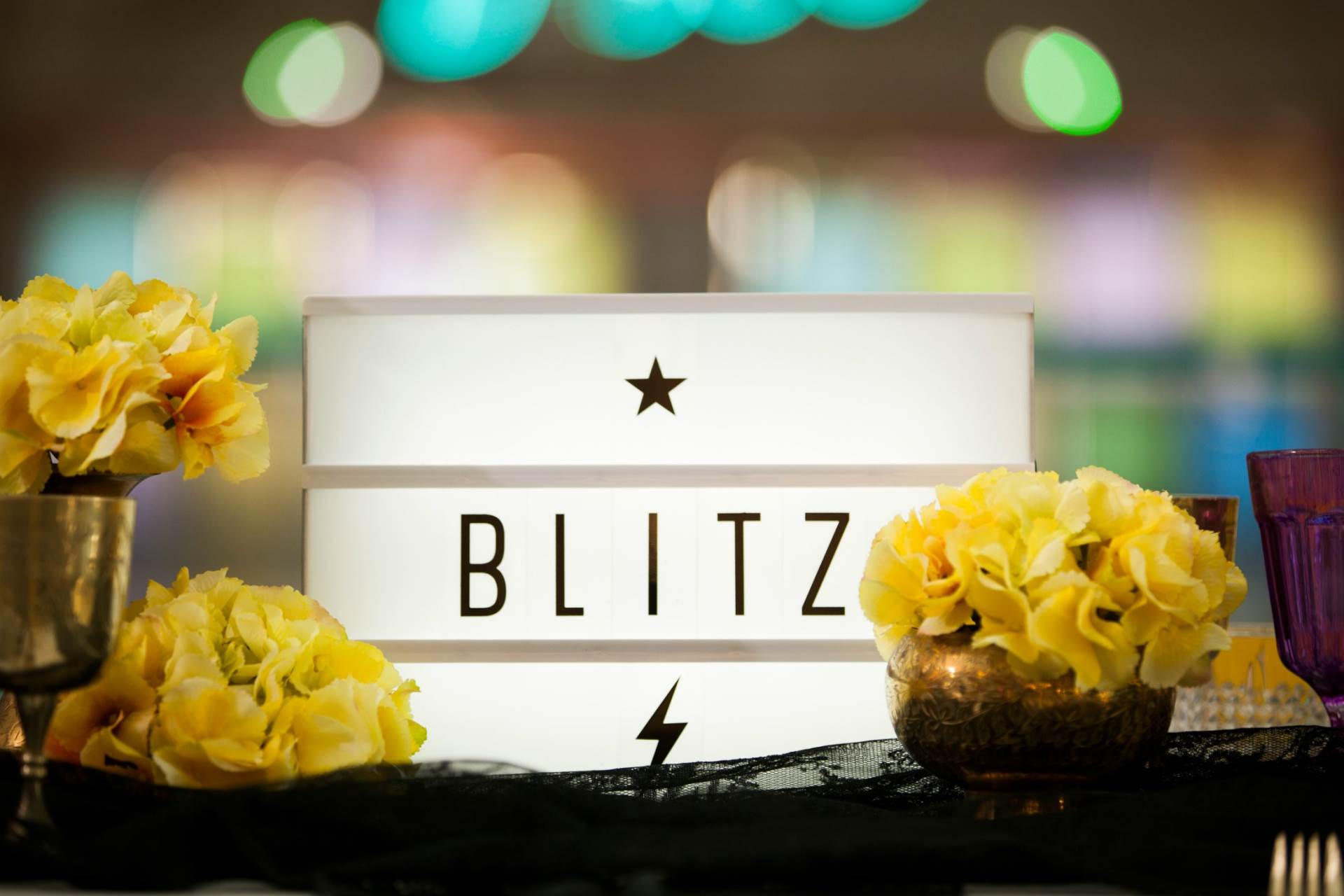 Credits:
Creative direction – Way Out Wedding
Photography – Paola De Paola Photography
Millinery and styling – La dame au béret
Cake – French Made
Flowers – The Vintage Floral Design Co.
Stationery and props – Beyond Vintage
Hair and MUA – Leila Kimberley Chauhan
Jewellery – Wolf and Moon
Dresses –No Debutante
Models – Gwenda Jeffs from The Vintage Floral Design Co. and Constance Peach