Venue spotlight is on today's agenda, and Moddershall Oaks Country Spa Retreat, really is exactly what it says it is! A beautiful retreat, in what feels like the middle of no-where with luxurious facilities and a real intimate, homely feel, the perfect place for a wedding!
We were lucky enough to stay in this beautiful retreat recently and were treated to an overnight stay in their beautiful boutique rooms, a two-course dinner in their Lakeside restaurant, and relaxing spa day with the most dreamy surroundings, complete with a luxury treatment! Here we tell you what they have to offer and all you need to know about getting married at Moddershall Oaks…
Wedding Venue: Moddershall Oaks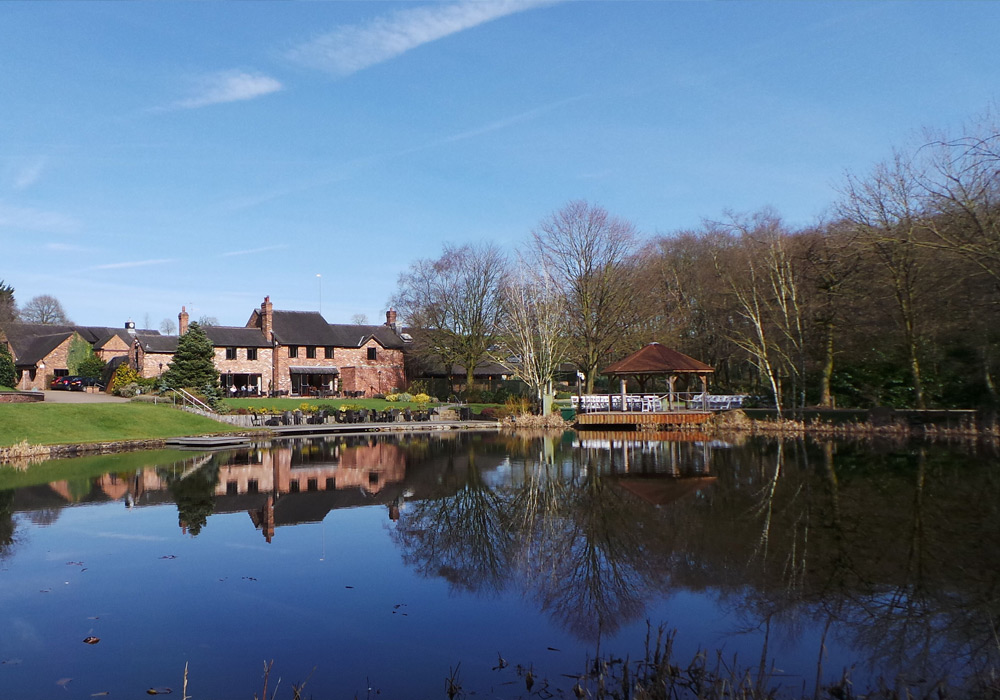 Upon arriving at Moddershall Oaks we were greeted with a welcome drink of raspberry and lavender fizz and given all the information we needed to know about our stay.
The wonderful wedding coordinator Emma, was at hand to tell us all things weddings and what your wedding day would look like at Moddershall Oaks, after checking in and being shown to our boutique room, with beautiful scenic views, we slipped into our fluffy robes, and of course we hit the spa. The spa exceeded expectations with it's variety of areas and relaxation rooms, the biggest hot tub and staff on hand for poolside drinks!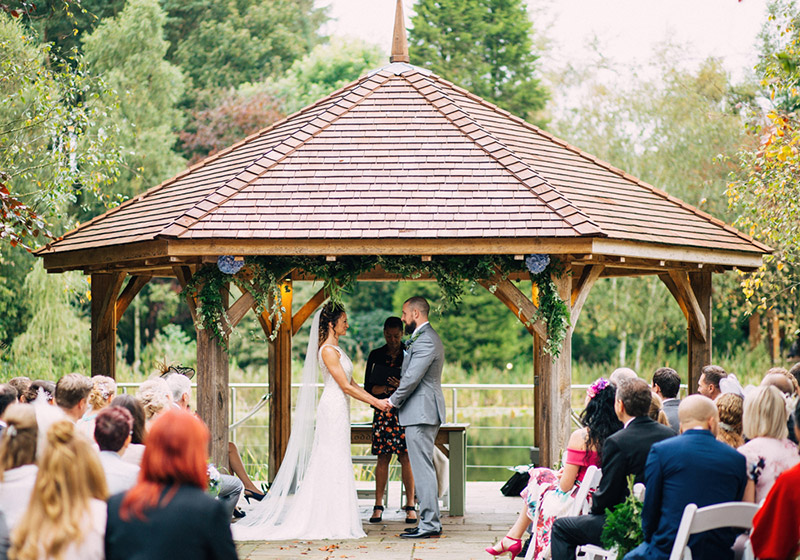 There are both indoor and outdoor options available for your wedding day nuptials, overlooking the lake and grounds, both of which would make beautiful settings!
The indoor venue is an open space, with neutral decor so you really can make it your own. It has movable walls accommodating ceremonies of all sizes up to 130 people. If saying 'I Do' outdoors there is a custom built oak gazebo on the edge of the lake, and with the most beautiful scenic views and surroundings, some incredible photo opportunities.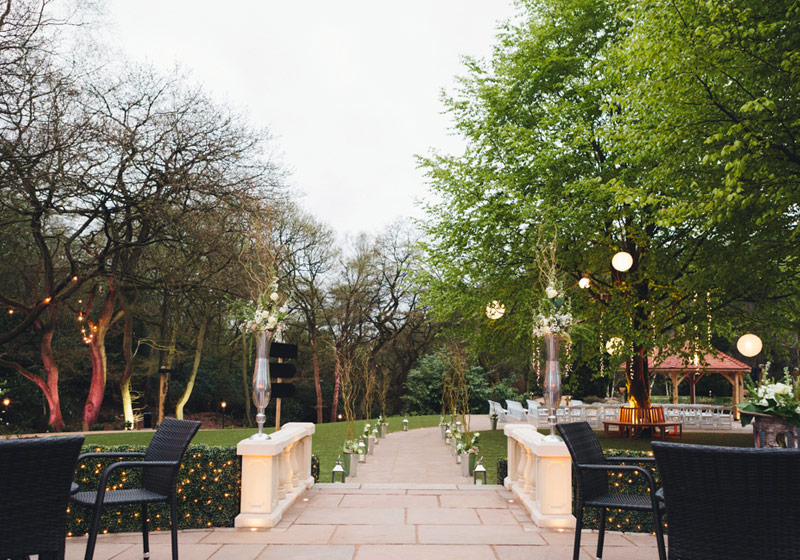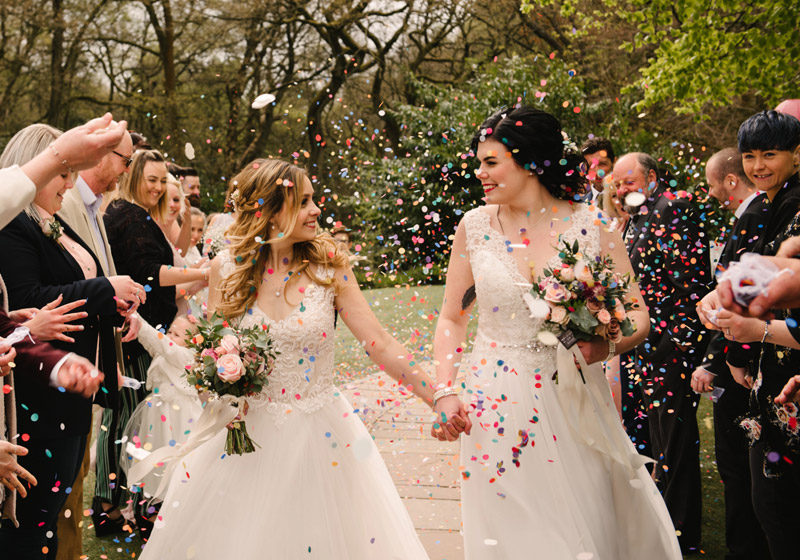 Moddershall Oaks- Wedding Package
Moddershall Oaks offers one main wedding day package with lots of additional extras dependent on the size of your wedding party and your requirements, meaning no matter how big or small your wedding party is they can accommodate your needs. 'The Venue' which is licensed for both indoor and outdoor ceremonies is an exclusive use hire basis, and the price varies on the time of year you choose to tie the knot.
[line]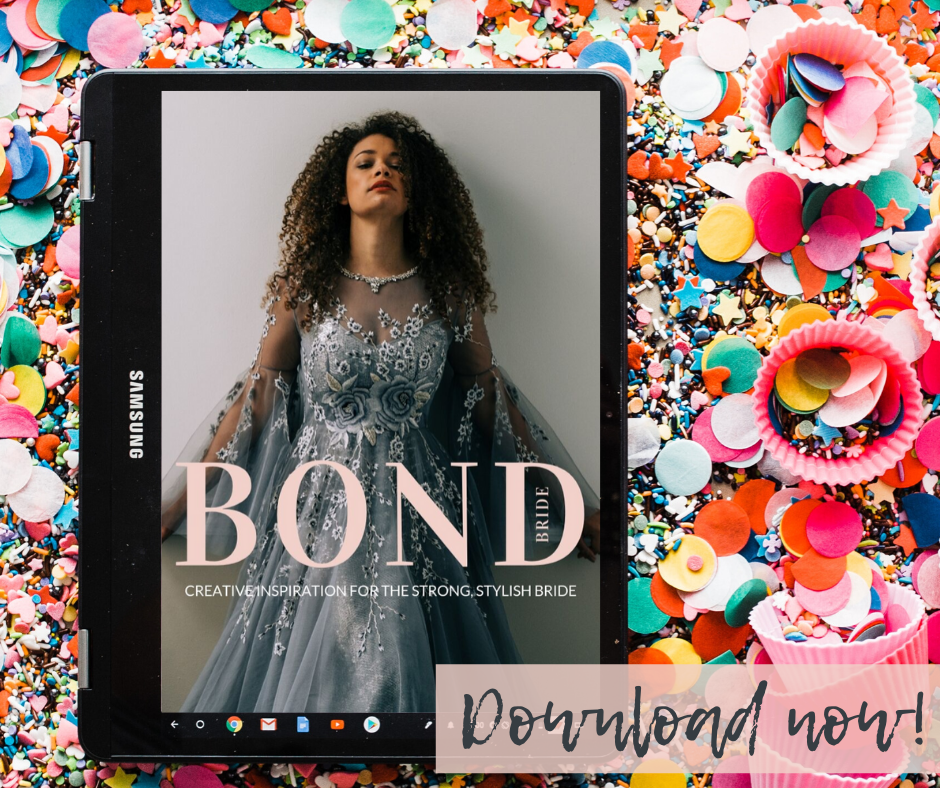 DOWNLOAD BOND BRIDE MAGAZINE ISSUE 2 HERE
[line]
The exclusive use venue hire also includes a 'mini moon' spa break package for you and your other half, meaning the day after the wedding you can indulge in some couple time with breakfast, lunch, full use of the spa facilities and a treatment too!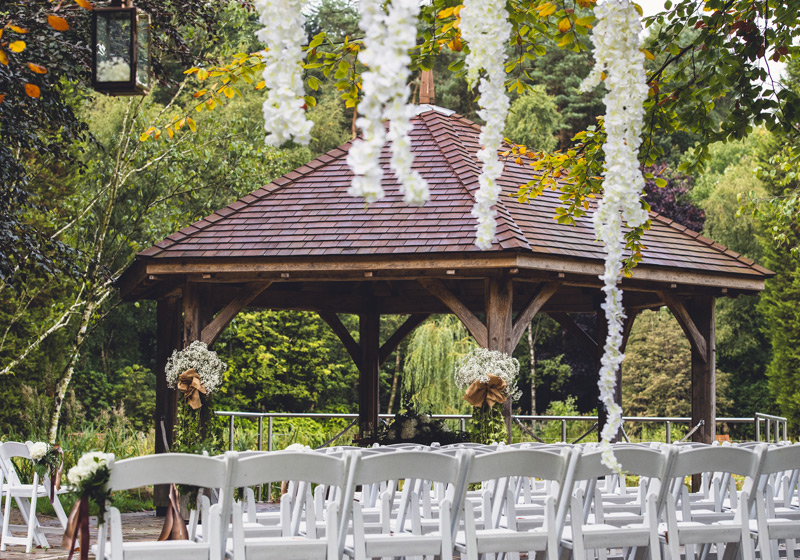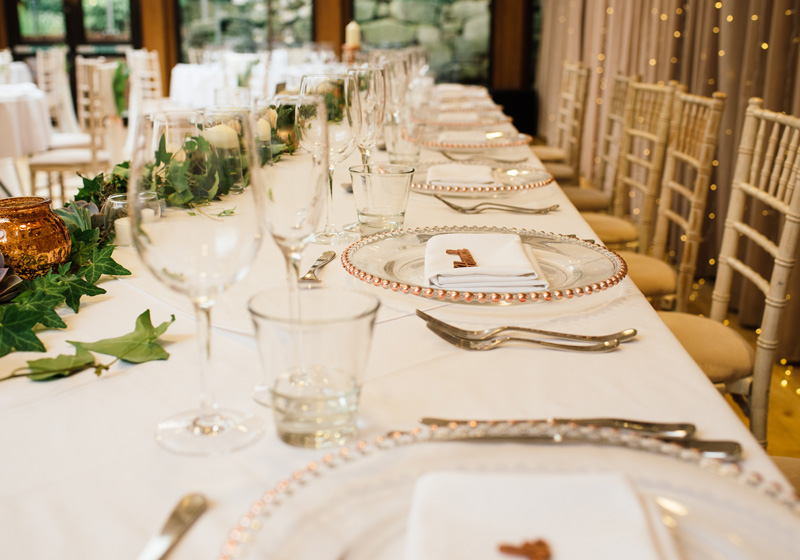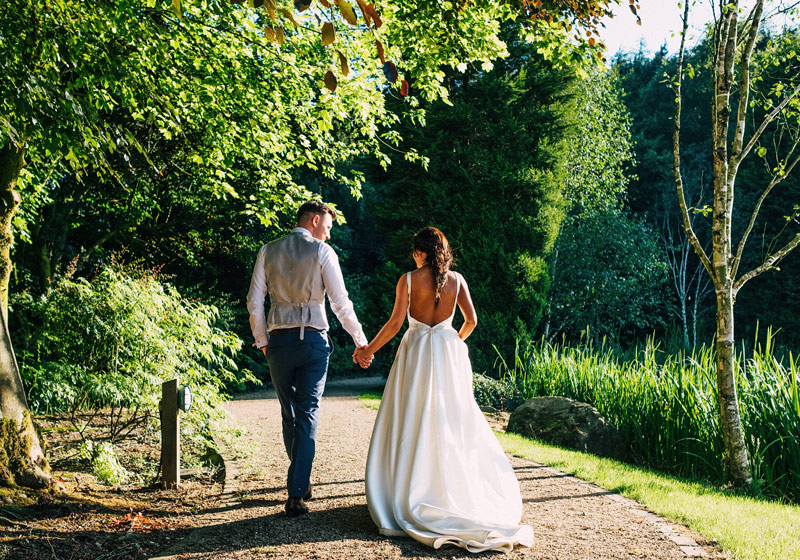 The Blush Lounge
The 'Blush Lounge' beauty suite is available to hire for private use on the morning of the wedding, a 'stylish sanctuary' for you and your bridal party. It's the ideal place to prepare for the day ahead, a place to sit back, relax and get wedding ready! It includes 3.5 hours private room hire, unlimited refreshments, and use of the hair and beauty products.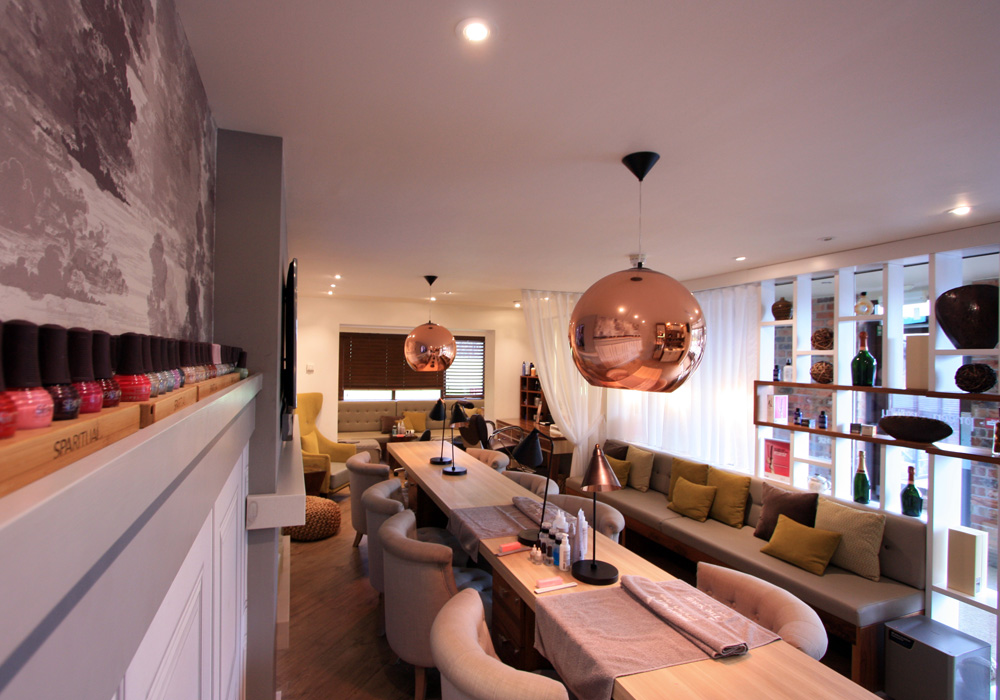 The Rooms
There are 10 boutique suites available at Moddershall Oaks, including the Master Suite or Bridal Suite; beautiful, spacious areas with scenic views and a private hot tub. We were greeted with yummy refreshments, a mini bar and of course our favourite, a fluffy robe!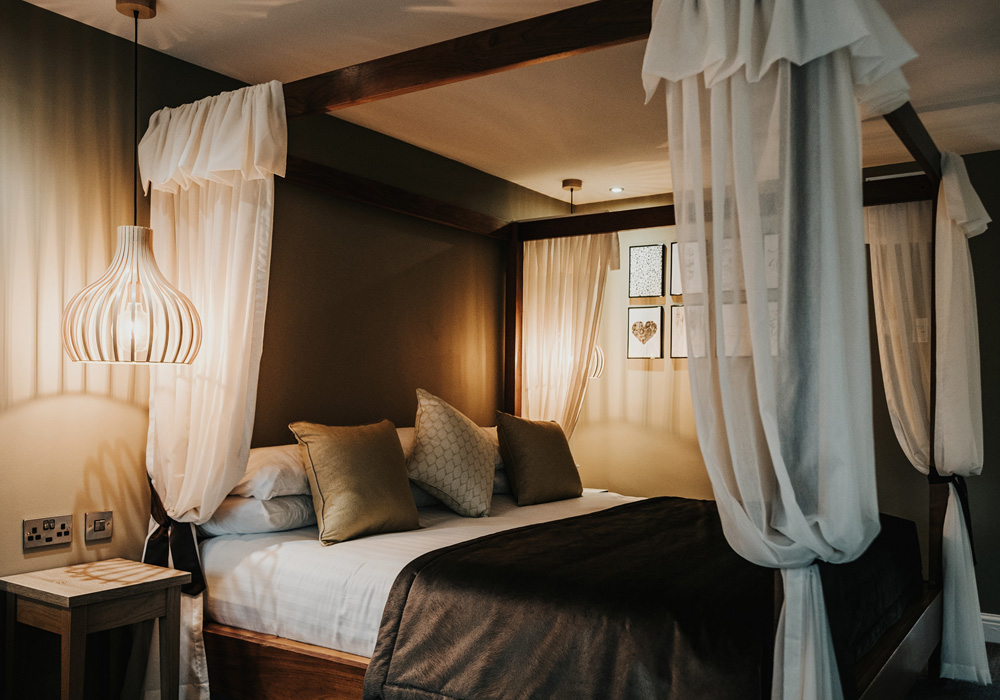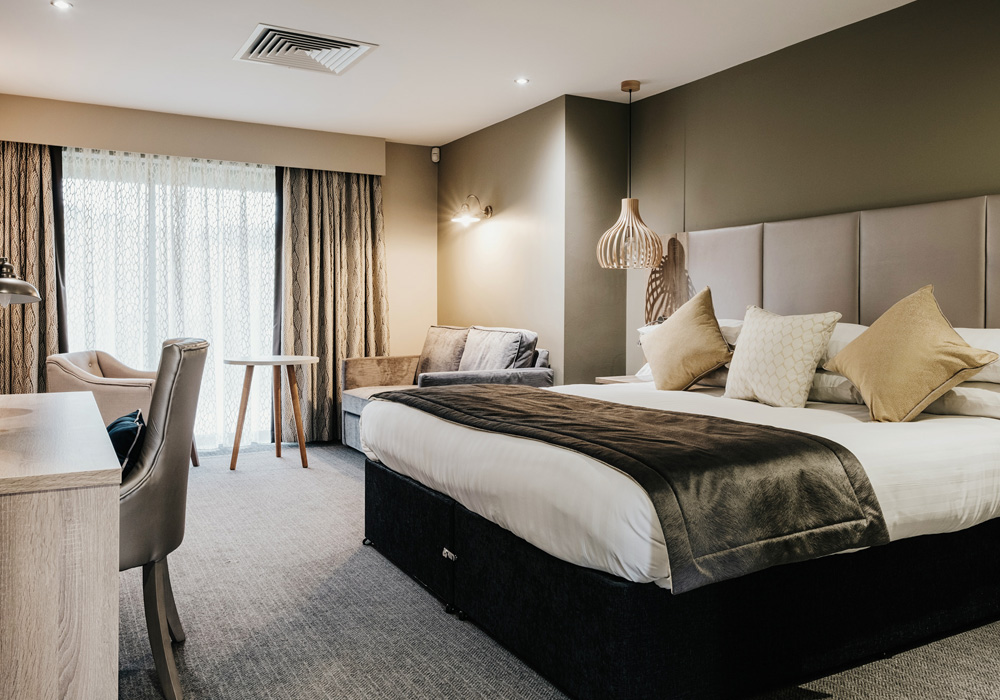 Moddershall Oaks Spa
The spa was a real treat and we would highly recommend making time to use the facilities, with both and indoor and outdoor spa there's plenty of relaxing to be done.
The outdoor spa includes a hot tub with pool side loungers and table service, a sauna and steam room. There is access to the relaxation lounge, and the quiet room with roaring fire, relaxing music and cave chairs. The indoor spa holds a pool and Jacuzzi, sauna and steam room and heated stone beds – it really is a tranquil haven!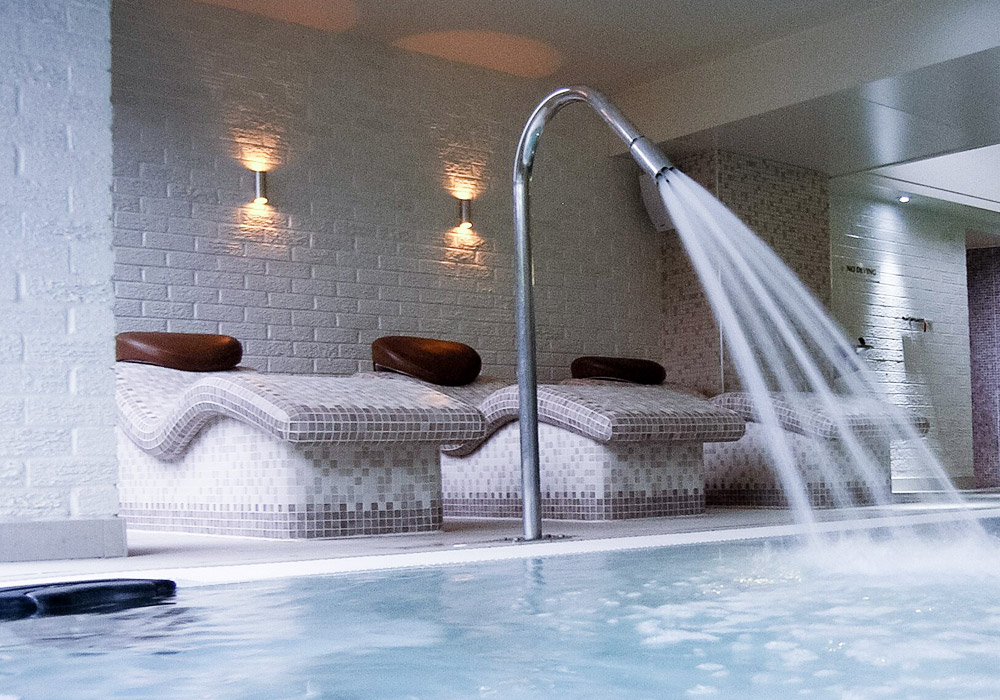 We indulged in the 'Elemis Couture Touch' treatment, a deep tissue massage and prescription facial, which left us relaxed and ready for a snooze in the quiet room!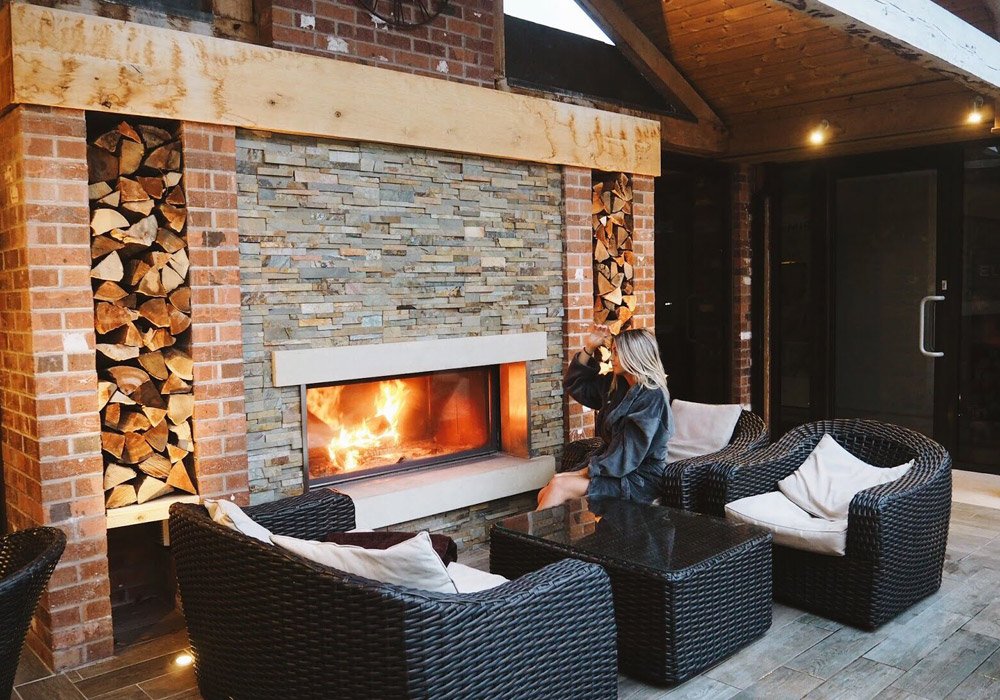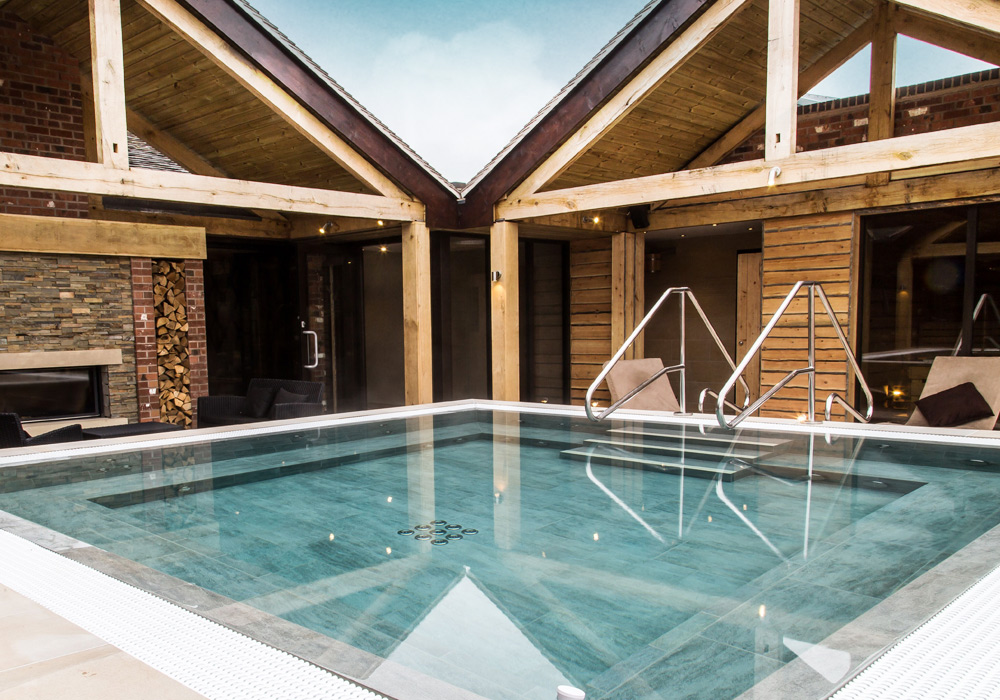 The Food
For dinner we dined in the award winning Lakeside gourmet restaurant they promise to 'combine the freshest organic ingredients with the creativity and enthusiasm of top chefs to offer you menus to genuinely excite the taste buds' and they did!
We sampled a delicious two course meals which included paprika dusted halloumi with pineapple and chilli salsa and crispy curried cauliflower, pickled cauliflower and spiced mango gel to start. For main we had Goan monkfish with crispy curried cauliflower and vegetable katsu curry with pickled ginger and sesame seeds.
Both the starter and main course menus were extremely varied to all tastes and had both vegan and vegetarian option available.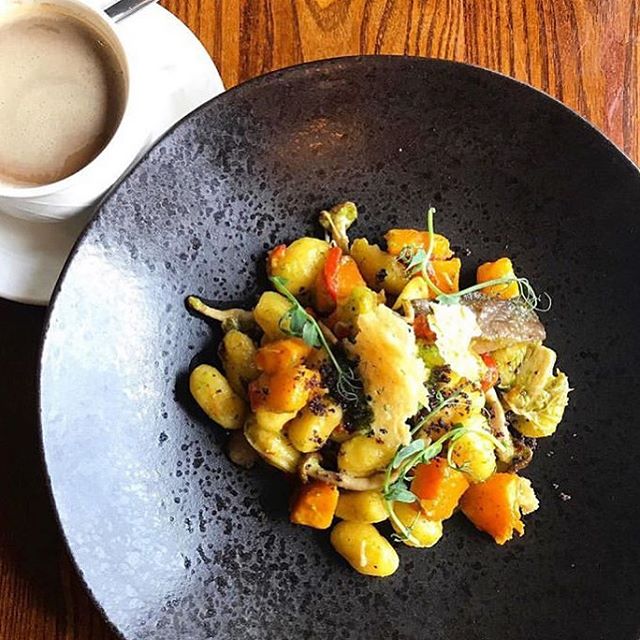 The wedding day menus at Moddershall oaks are just as varied with options, and if you wish you can offer your guests a choice of meal, free of charge. There are optional extras of appetisers, intermediate courses, and petit fours. The evening buffet menu also has numerous yummy options to wow your guests with.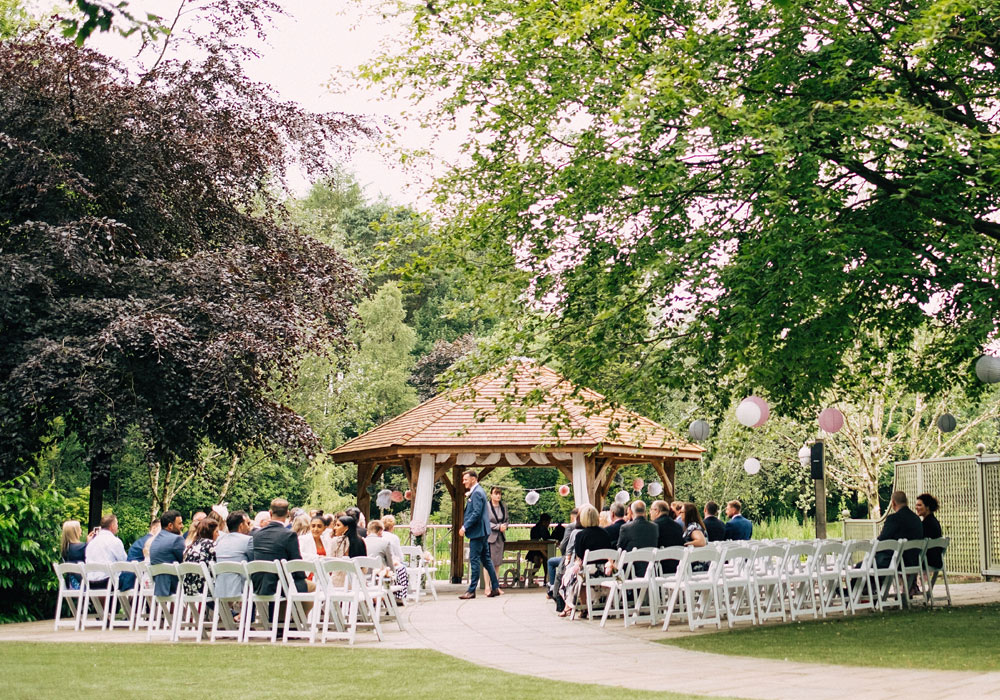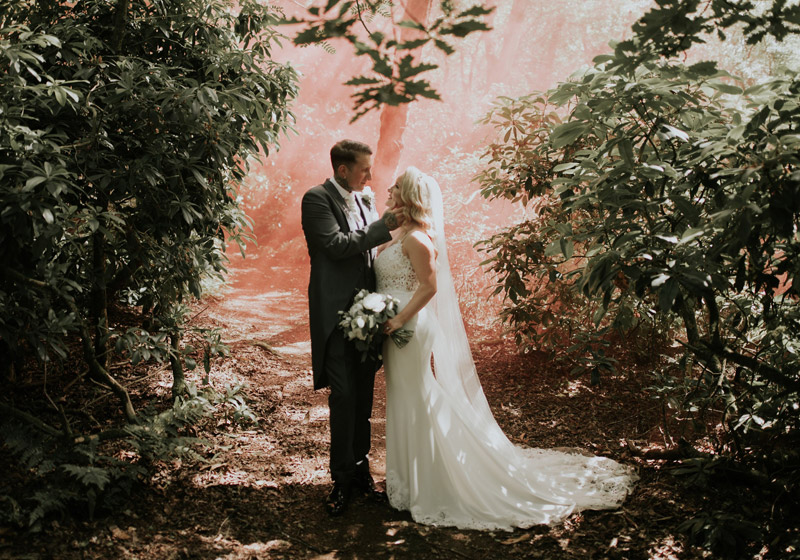 A huge thanks to Moddershall Oaks for providing us with such a wonderful, luxurious stay, it really was more than just a spa. All the staff had a warming greeting wherever you went within the grounds, we could not fault the wonderful customer service we received. A special thanks to Emma, who gave us the grand tour of the grounds and informed us of all things weddings, and to Craig who's directional skills and advice on finding our way around was served with just the right amount of humour!
Please note that we were gifted this stay, however all our thoughts in this blog post are true and our own.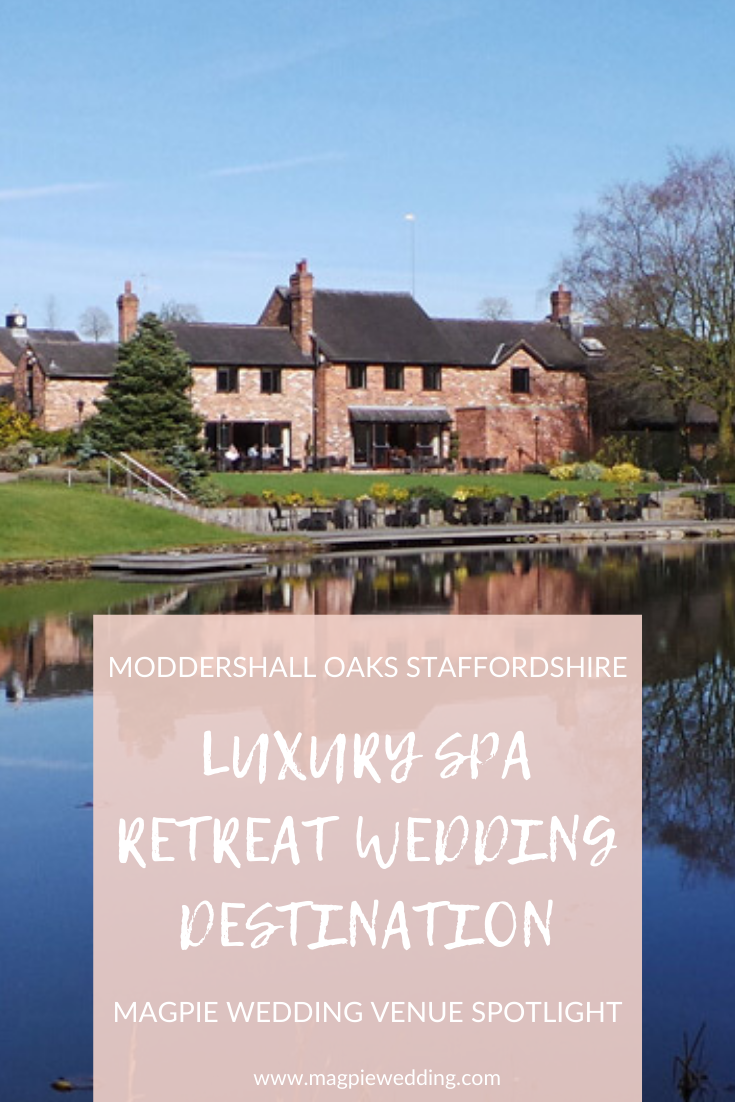 Love Moddershall Oaks Country Spa Retreat and looking for more impressive wedding day options for you big day? Check out our venues page