Hurrah! We can visit venues again and bring you the best of the best from beautiful wedding venues around the UK. The venue spotlight on today's agenda is the stunning Hawkstone Hall and Gardens in Shrewsbury, and we can honestly say, this venue took our breath away! It's nothing short of luxury. Simply put, they name it "A very big house in the country" and that it is, but it's also so much more. Nestled in the hills of the Shropshire countryside, it feels like a home away from home and truly feels like you're in the middle of nowhere. A grade 1 listed hotel that's 'the perfect combination of heritage and modern luxury, it truly is a special place. Here we share our experience of staying at this wedding venue.
Wedding Venue: Hawkstone Hall and Gardens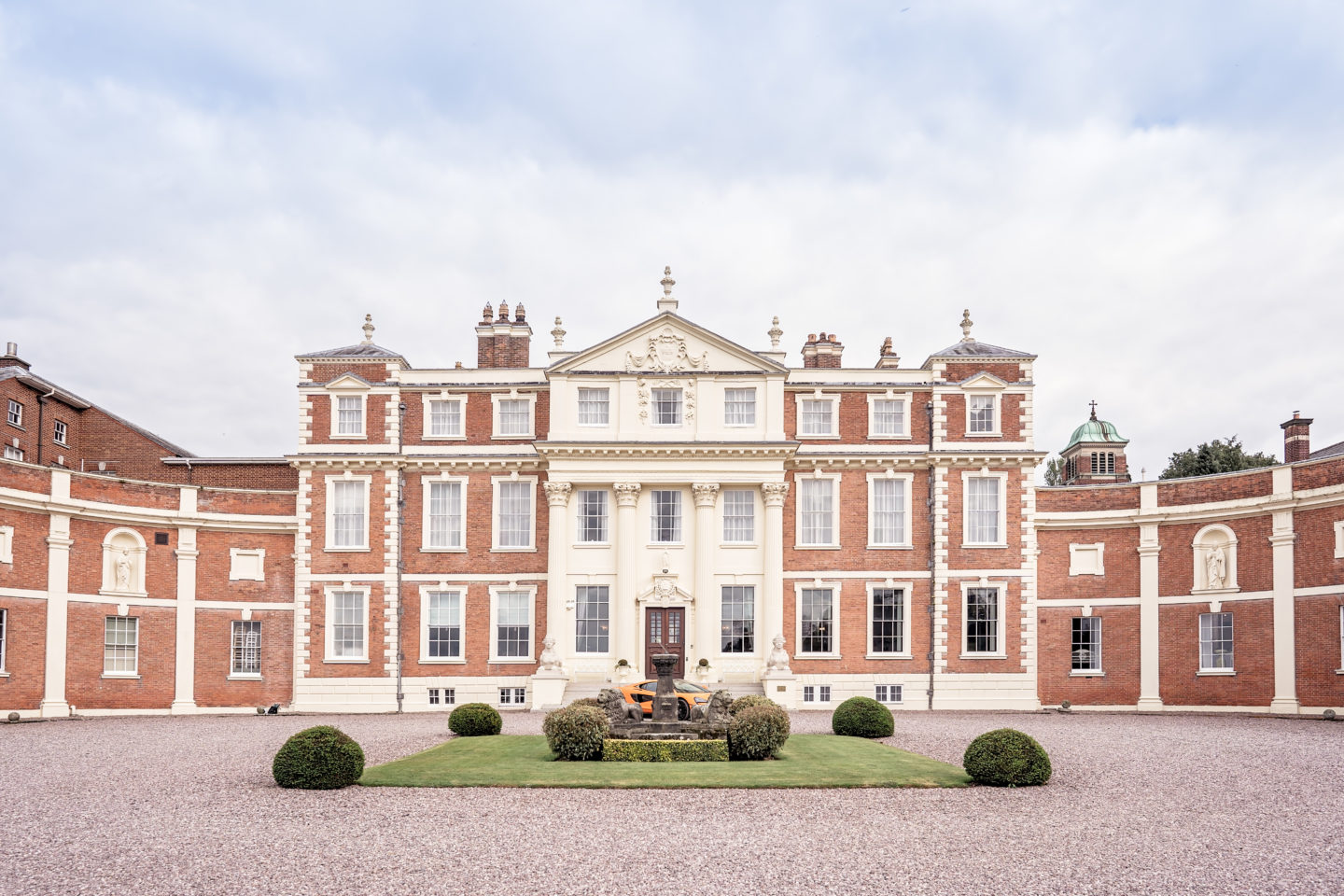 Upon arriving at Hawkstone we were greeted with a glass of prosecco, our luggage was whisked away, and we were immediately seated to take in the surroundings and relax. After a short while we were taken through check-in and given a welcome pack which we were taken through by the wonderful concierge team, leaving no stone unturned when it came to what was available to us and the facilities that Hawstone Hall had to offer, including Llama trekking and bike hire to tour the full grounds.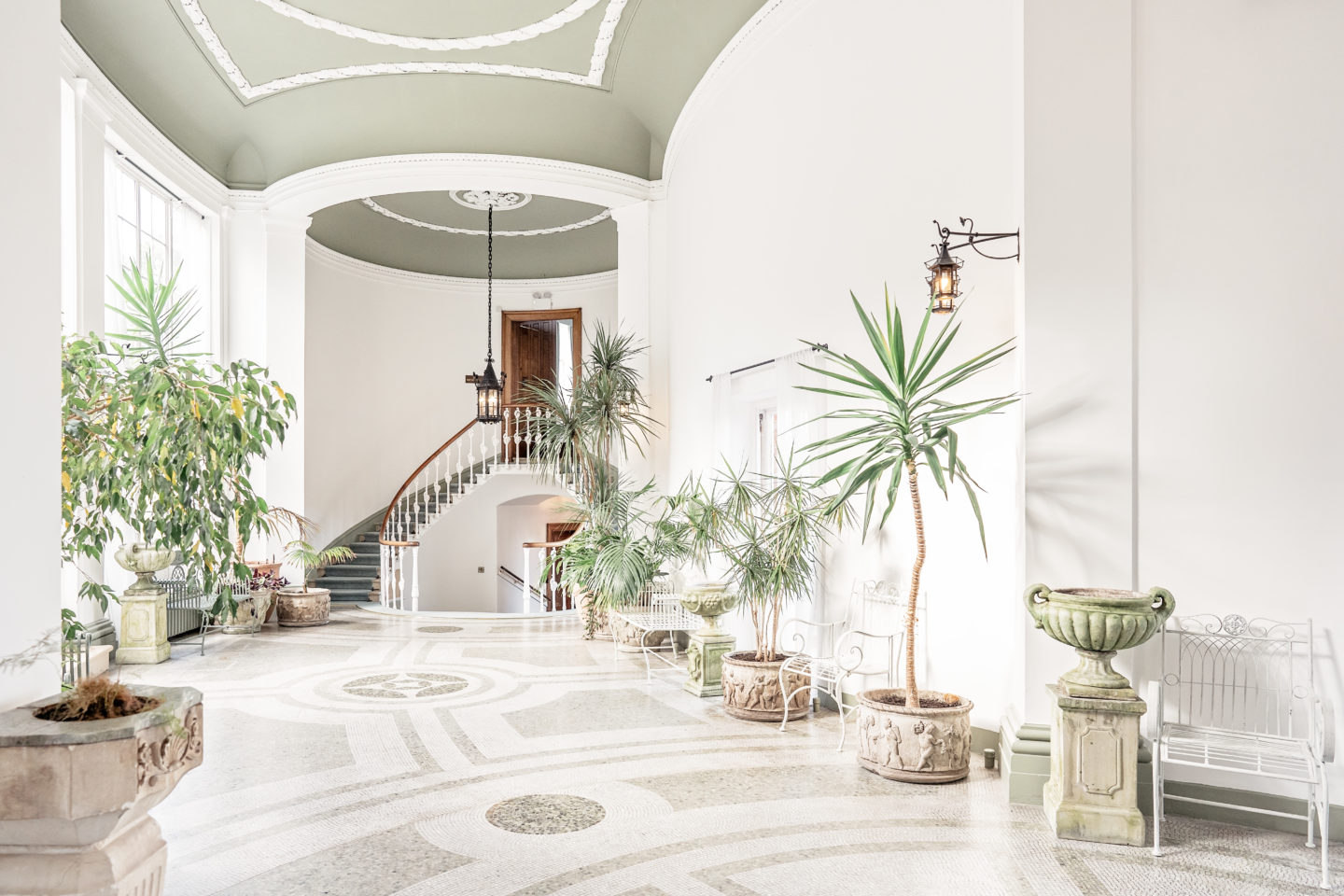 After a short relax we took a look round the venue and each room, with its own character, has so much to offer for your wedding day or wedding weekend. A mixture of modern vintage with lots of personality, the decor truly reflects the historic roots, yet sits perfectly within a modern world. The garden room, which was both light airy and luxurious would be perfect for a drinks reception, or even for a ceremony space as every room in the hotel is licensed, meaning you can get married wherever you wish!
Hawkstone Hall – Wedding Package
Hawkstone Hall wedding packages offer you and your guests exclusive use of the venue and gardens on your special day. All of the rooms can be used by your guests and the complimentary bridal suite is included in each package, and, has its own personal butler! Whether you are having a large soiree or a small intimate ceremony there are packages to suit your requirements, and experience, service and quality are not compromised due to the varying spaces and options at this beautiful hotel.
CHECK OUT THE WEDDING BROCHURE HERE >> HAWKSTONE HALL WEDDINGS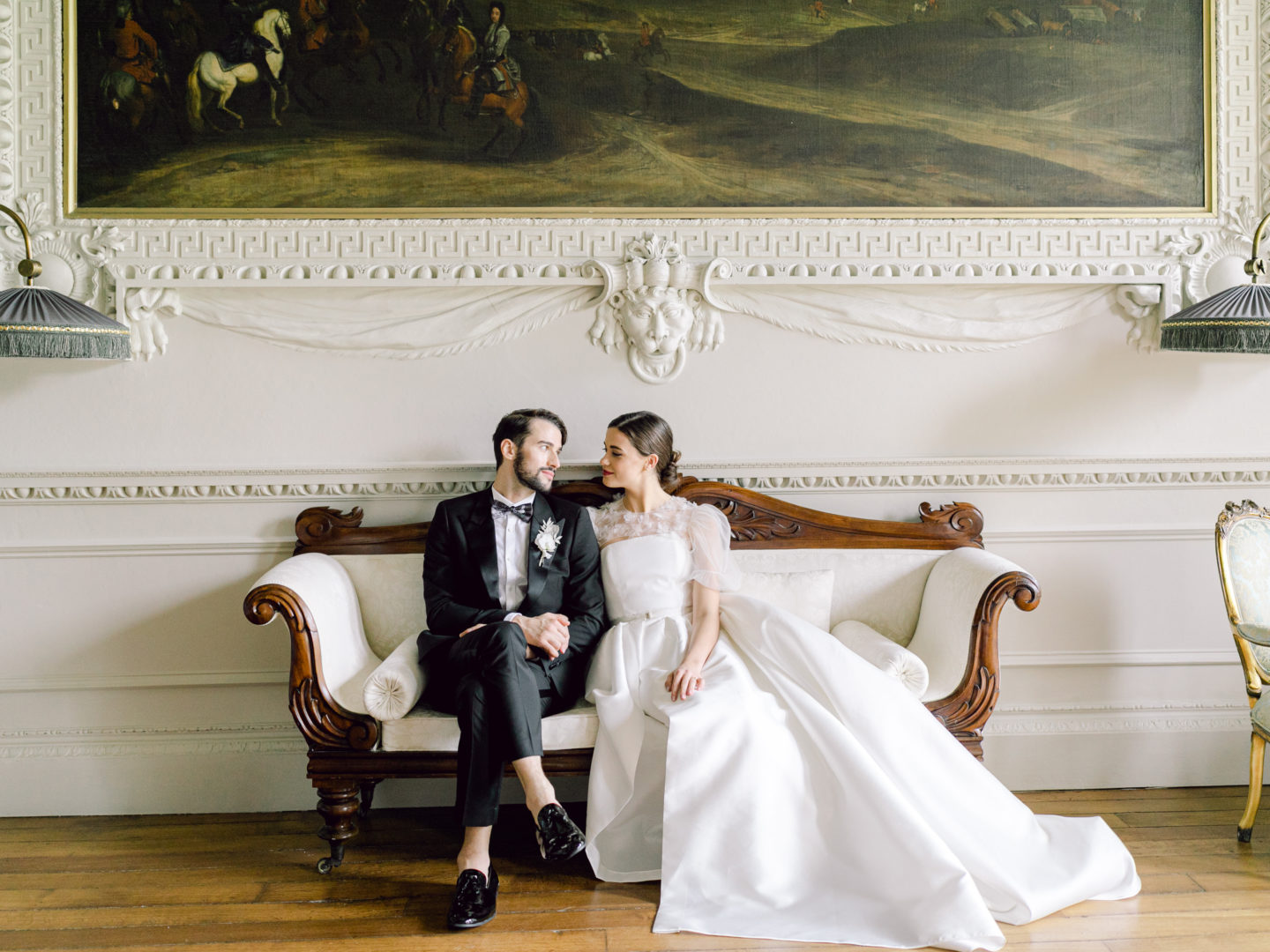 Image by Jade Osborne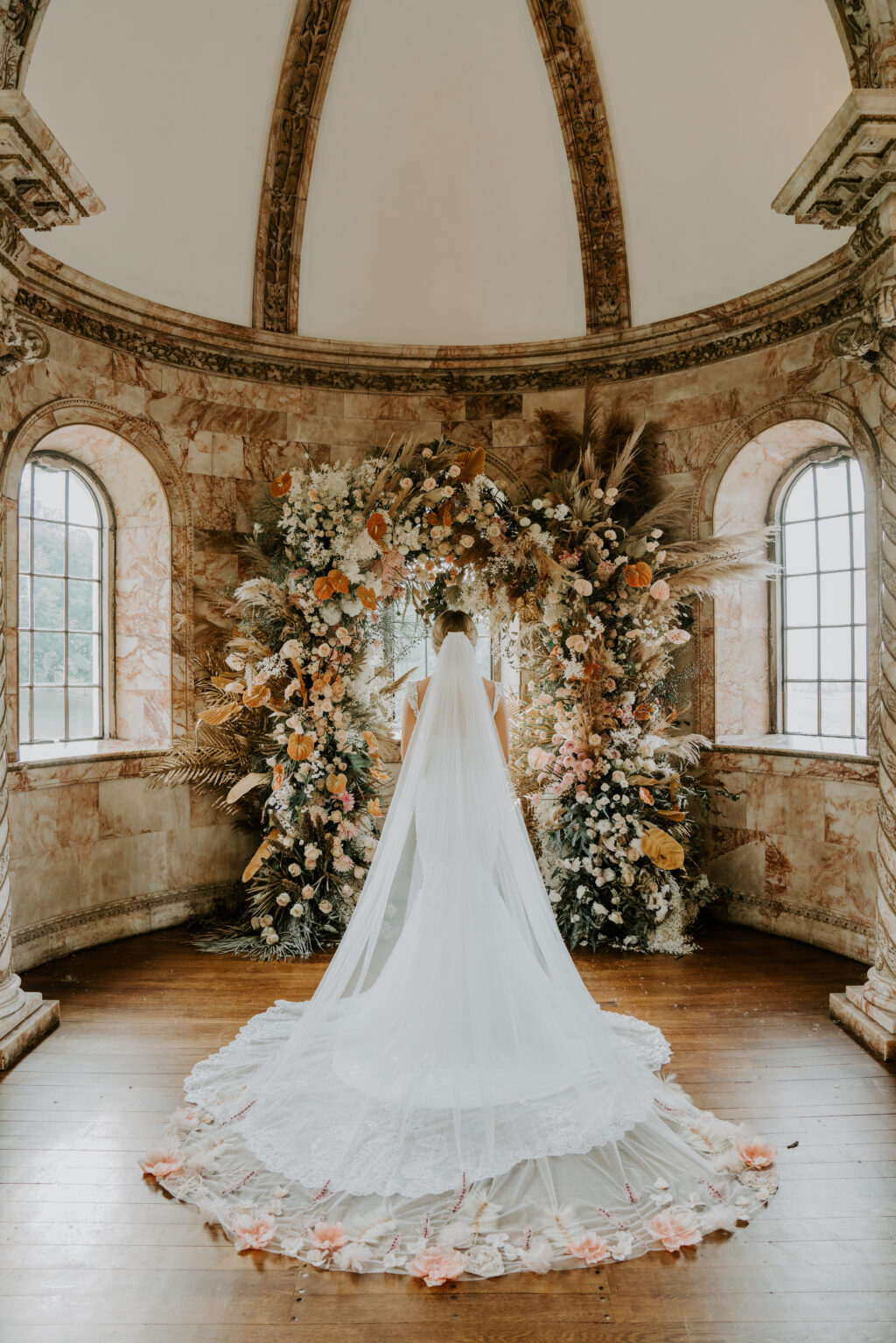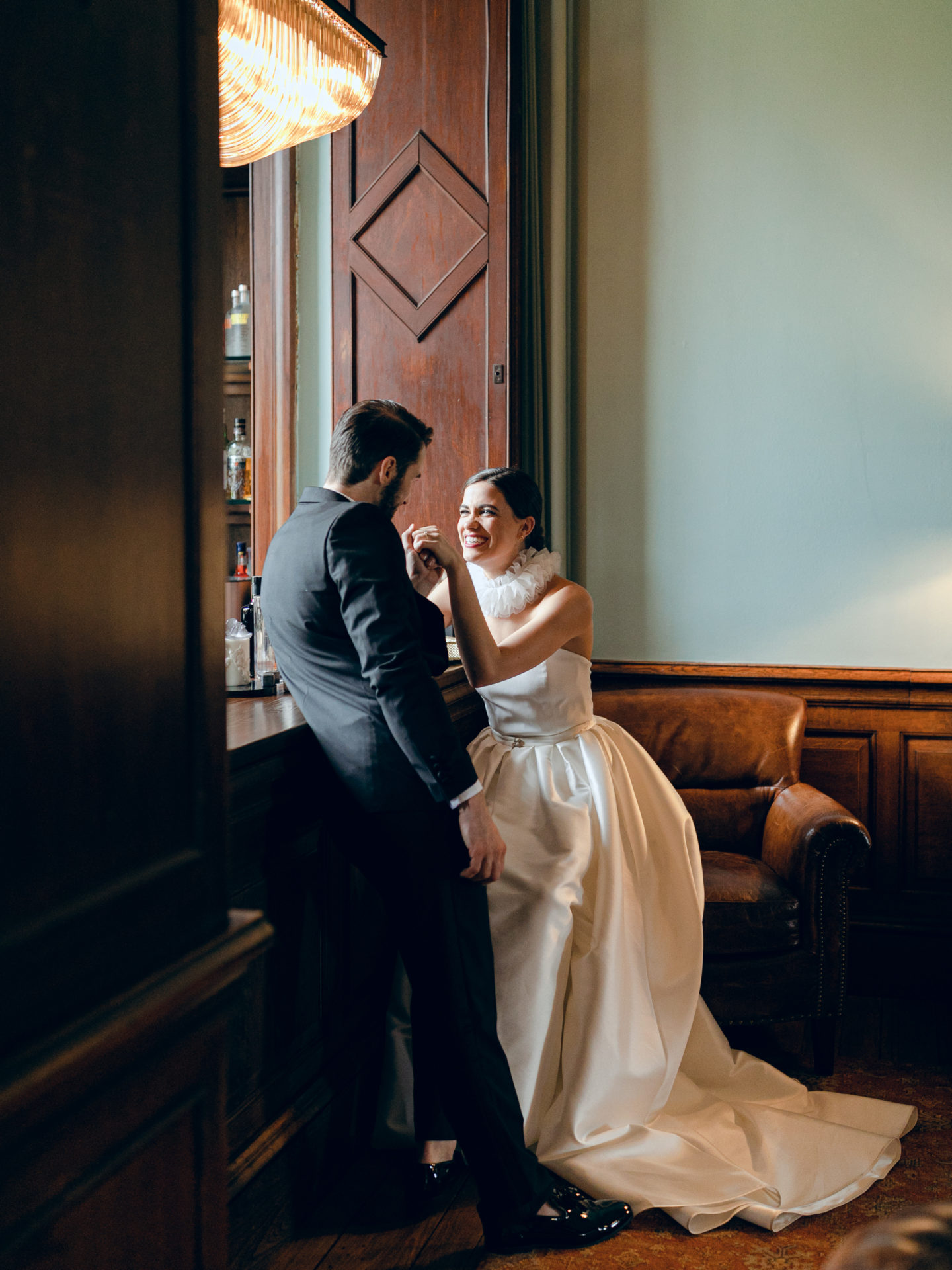 Image by Jade Osborne
The Grounds
The grounds speak for themselves and are breathtaking. In the afternoon of our stay, we lounged in the deckchairs and had a cocktail while the sun set, a truly memorable experience and definitely one we would recommend. The gardens span across 88 acres of the Shropshire countryside with secret gardens, orchids, and romantic walks, its perfect for those private moments with your new partner, not to mention the incredible photography that could take place on your wedding day.
A personal highlight was our wedding tour of the grounds via their 'love buggy' a chauffeur-driven buggy that can be used throughout your wedding day so you can reach all the hidden gems of the grounds to get the perfect photographs! A dreamy experience!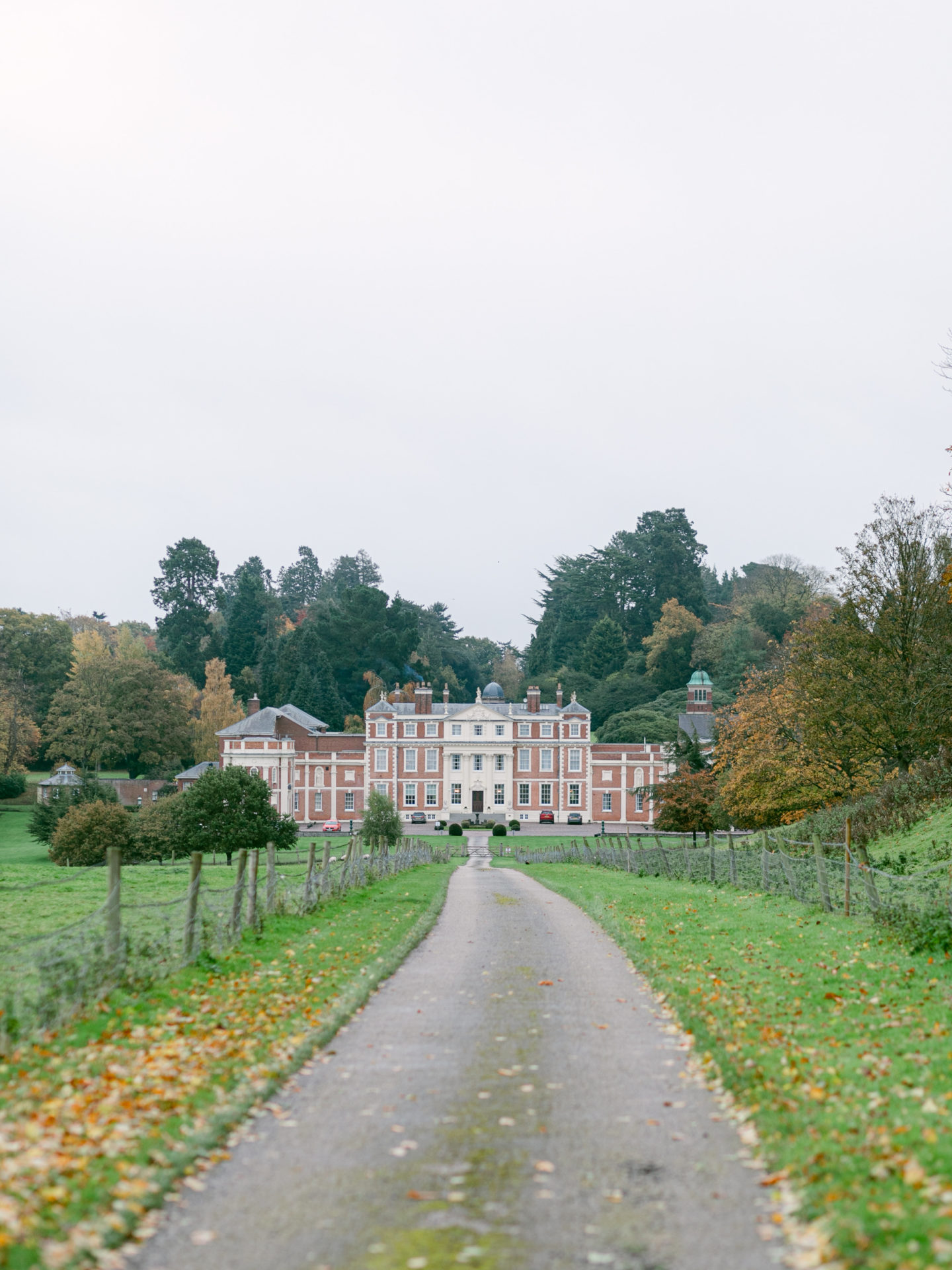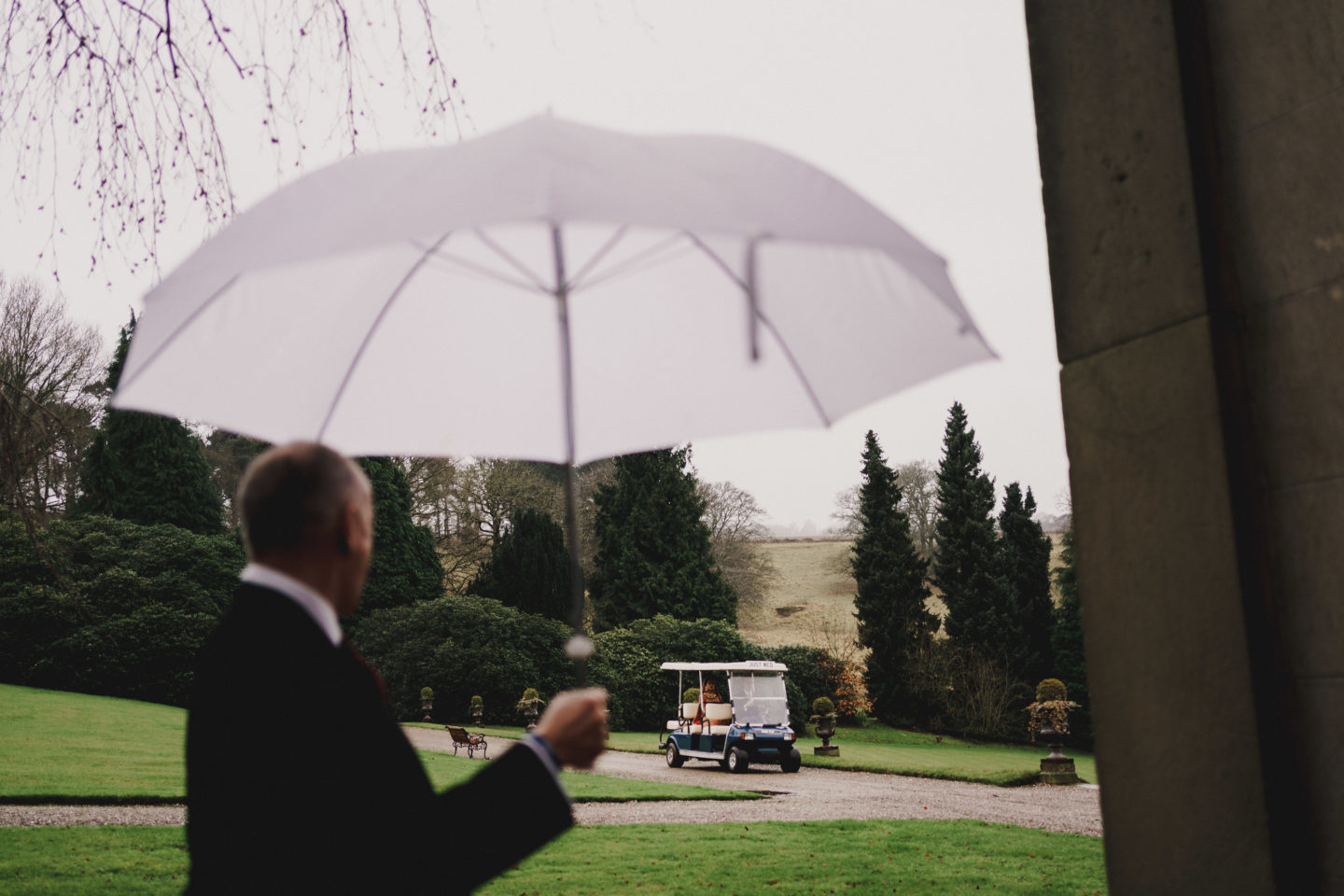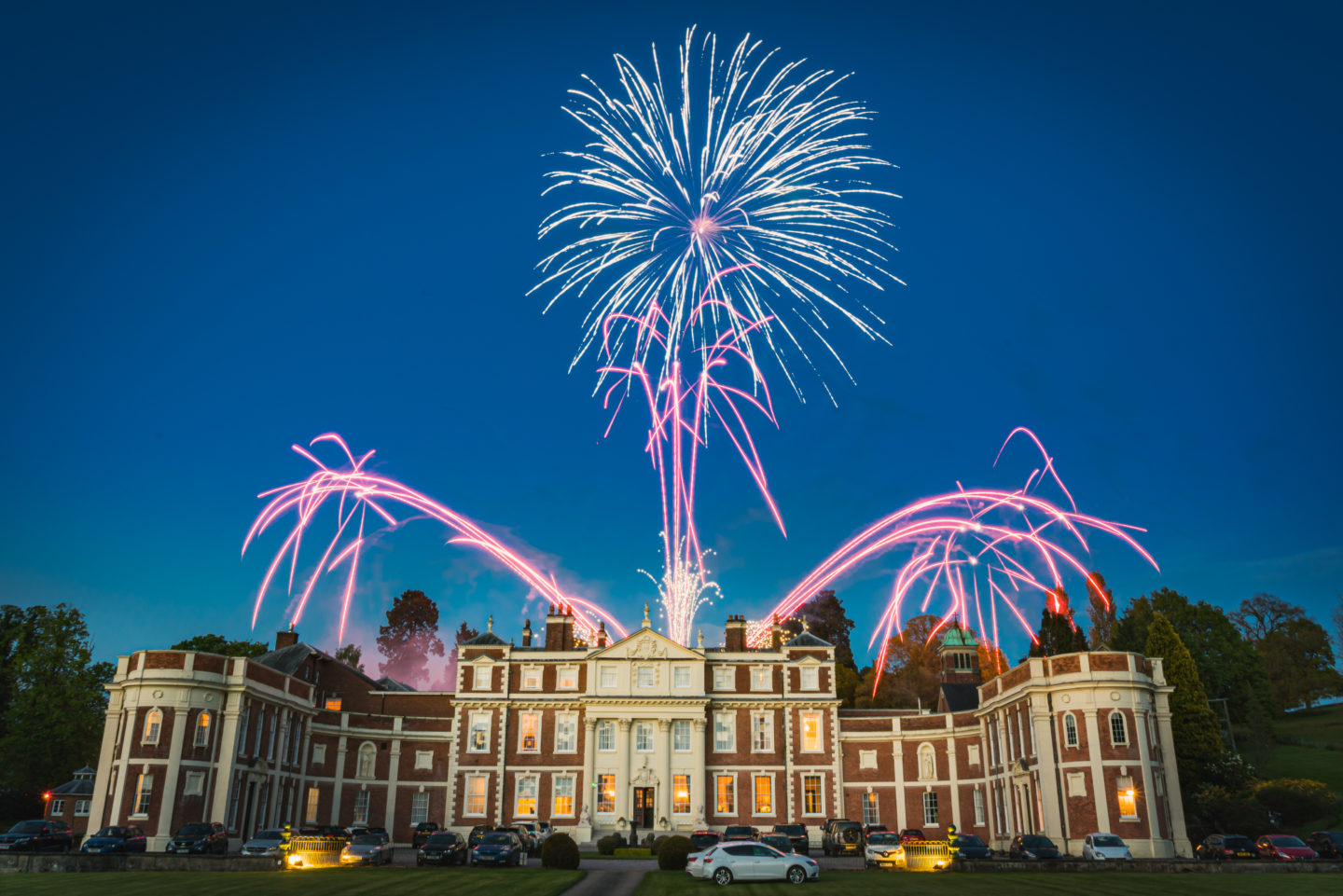 The Rooms
The rooms at Hawkstone Hall are breathtakingly beautiful. With the most amazing views to wake up to, a freestanding roll-top bath, personal drinks trolley and luxury touches they have all home touches, comfort and more! Some of the rooms also include access to the pantry which has treats and refreshments available any time of day or night. The hotel has 36 bedrooms, 12 principle suites and 24 classic bedrooms that are all as beautiful as the hotel and the grounds itself. they include Elemis toiletries, fluffy robes and slippers and luxurious soft furnishings throughout.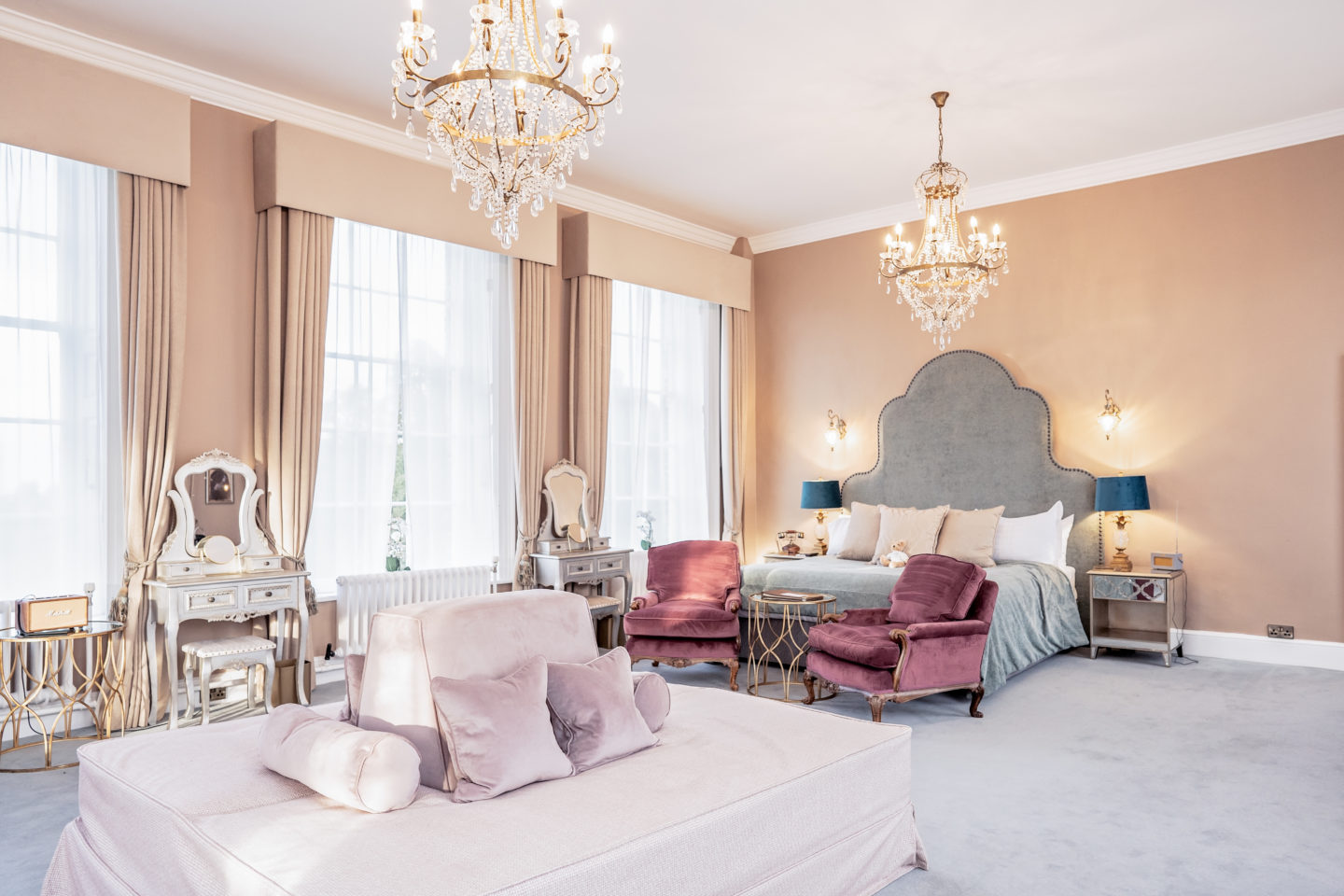 Another little hidden gem in the hotel is the underground 'Cave' which is perfect for the night before the wedding and the day after. It includes a flat-screen TV, PlayStation, pool table darts board and arcade games. This is perfect if you and your partner want to keep separate the evening before too. The chill out area is the perfect place to relax down in The Cave and you can ring for drinks service and get them delivered to you too!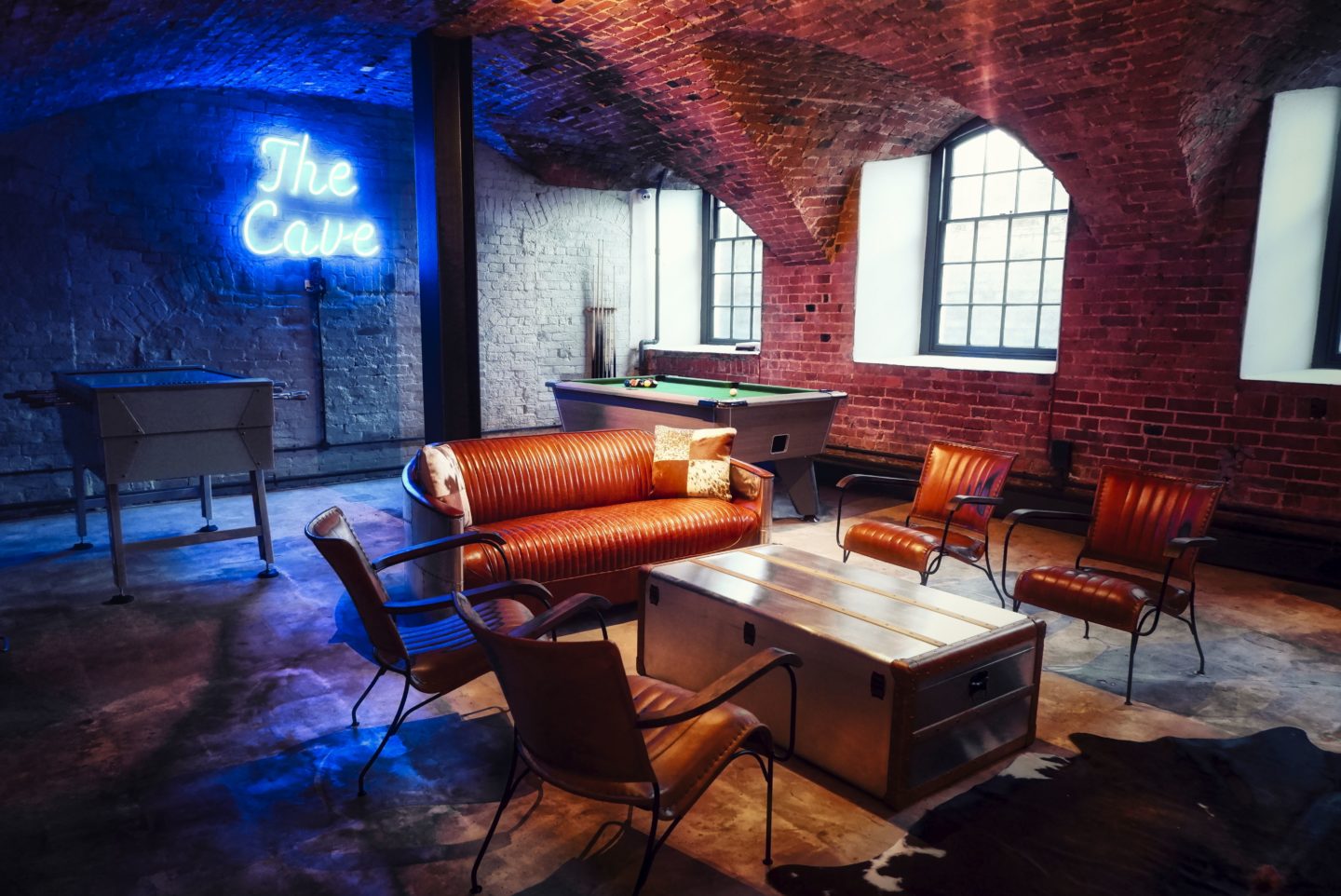 The Food and Drink
In the evening we enjoyed cocktails before dinner, and their cocktail, mocktail and drinks packages for your wedding day are insane! With so many different beautiful drinks packages there is definitely something that will add the wow factor to your drinks reception. We ate in the saloon restaurant which overlooks the gardens and indulged in a 4-course meal that was nothing less than exceptional. With a parsnip and crispy onion amuse-bouche, confit of salmon with cream asparagus for starters, and the yummiest cod with truffle oil and mussels for main. The hotel also caters beautifully for vegan and vegetarian guests, we sampled a few of their dishes on this menu too!
We needed to walk off our dinner before dessert, so had a stroll around the gardens before heading up to our room, where our dessert was waiting for us! A vegan chocolate salted caramel brownie with vanilla pod ice cream, and a lemon and thyme cake with raspberry soaked rhubarb and meringue. After getting our comfies on, we had dessert in style, in bed, and then slept in our very happy food coma!
The wedding day food packages are extensive at Hawkstone Hall and the chefs and wedding coordinators will work with you to create something that works for you and your guests. We assure you they won't be left disappointed!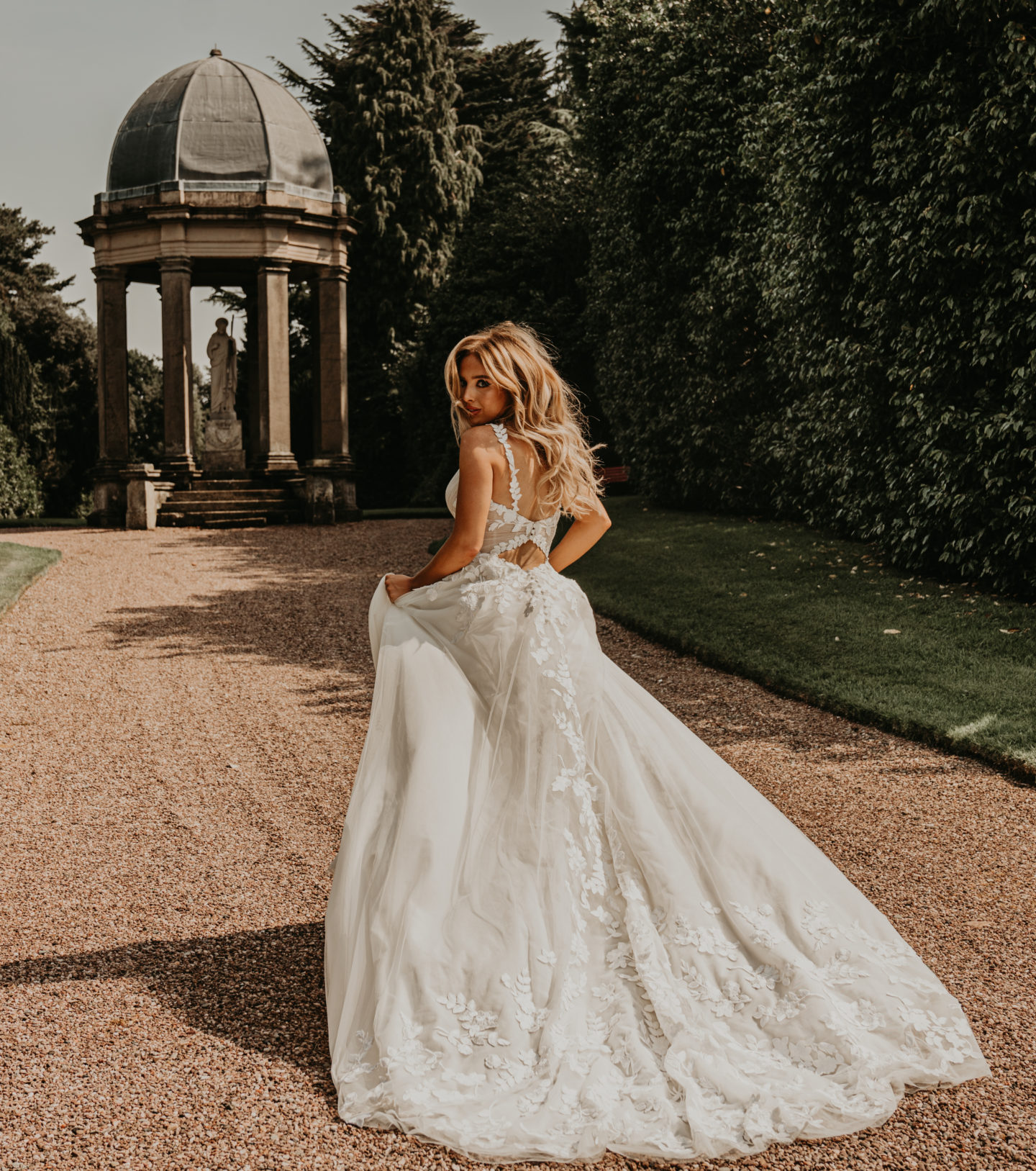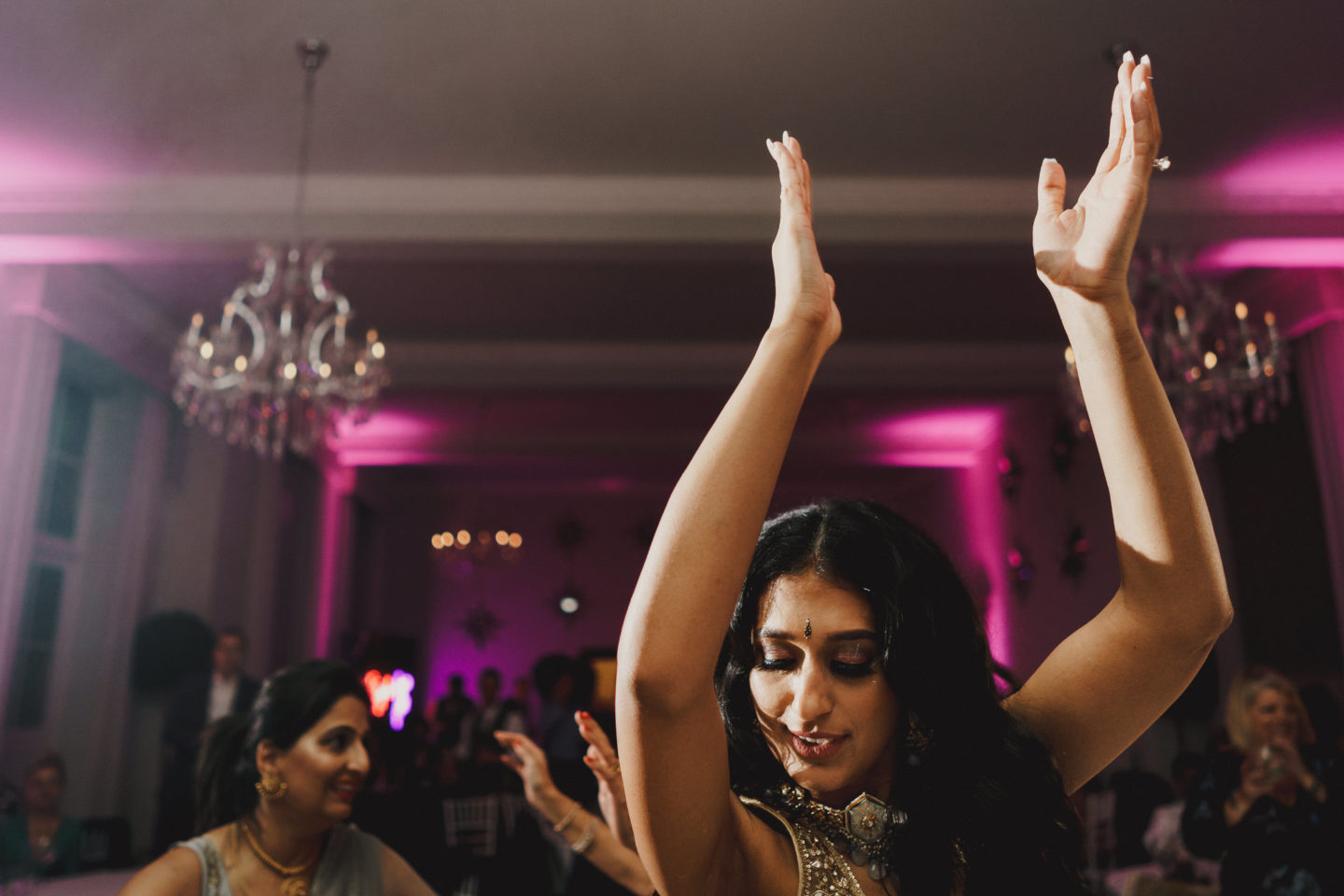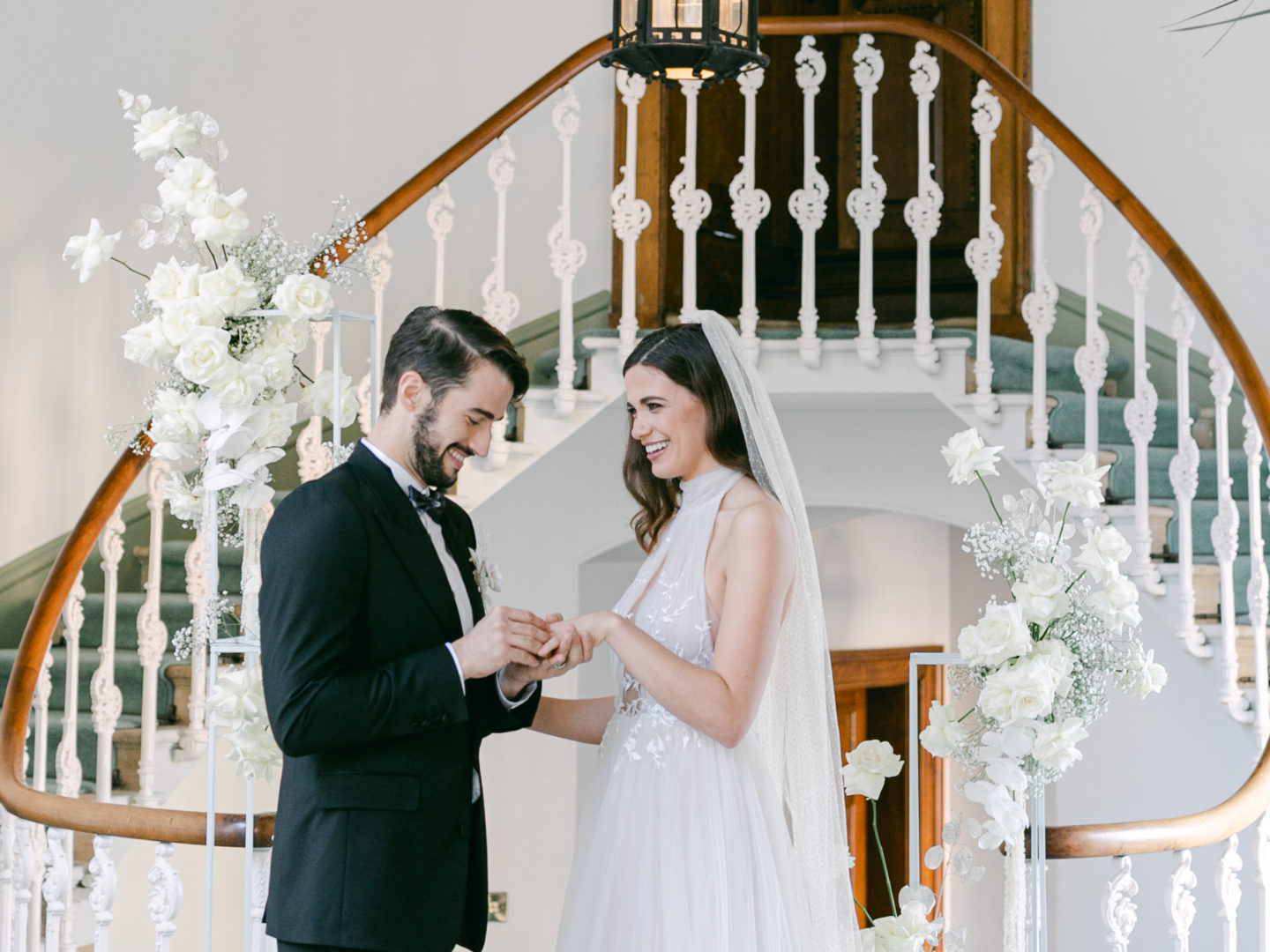 Image by Jade Osborne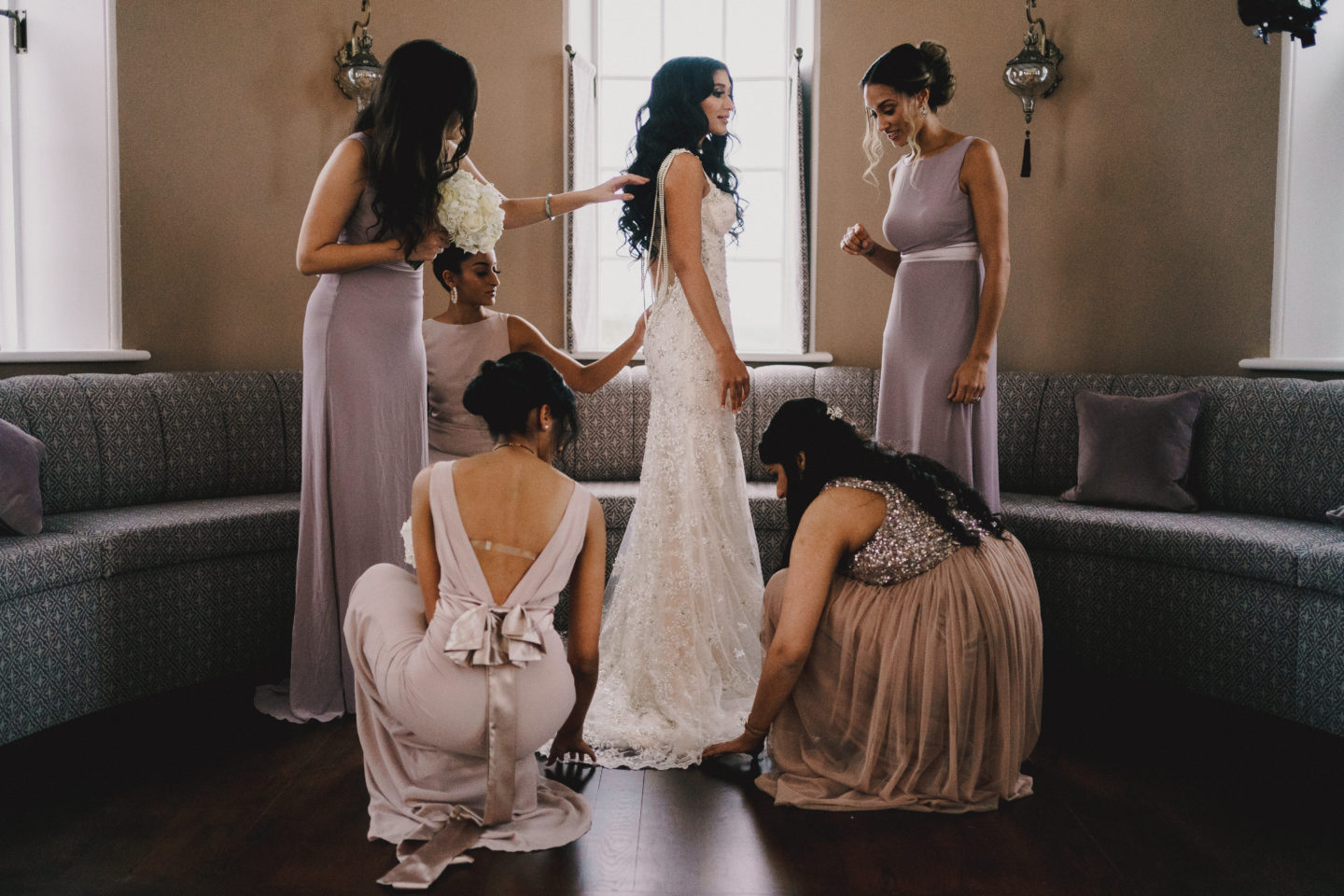 Image by Jade Osborne
Finally a huge thank you to the hotel for providing us with such a wonderful 5-star luxury stay. The staff and service were impeccable, from the concierge and the wedding team right down to the hall gardeners, who gave us a brief history of the hotel and moved deckchairs so we could watch the sunset… perfection. Hawkstone Hall really is a gem of a hotel, that makes you feel like you are a world away from home. It's a haven of tranquillity inside and out with a warm greeting wherever you went within the grounds, we could not fault the wonderful customer service we received.
WANT TO KNOW MORE ABOUT THE VENUE CLICK HERE >> HAWKSTONE HALL AND GARDENS
Please note that we have been gifted this stay, however, all our thoughts in this blog post are true and our own.
IF YOU LOVED HAWKSTONE HALL PIN IT TO YOUR WEDDING PINTEREST BOARD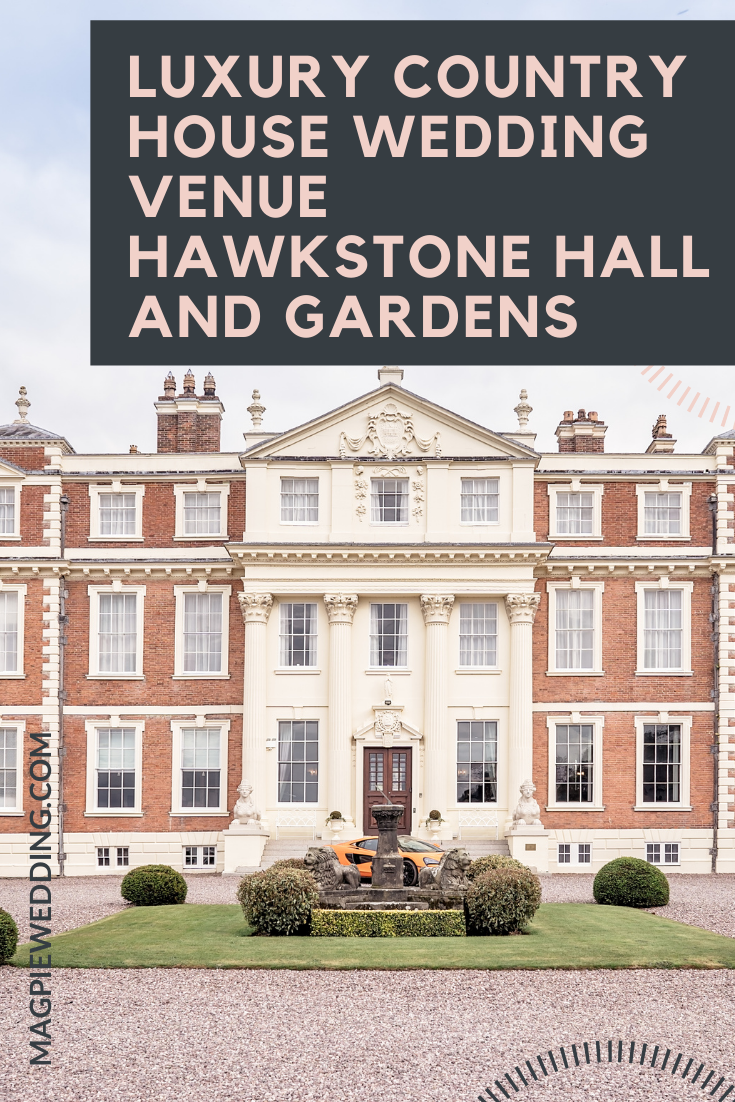 Love Hawkstone Hall and Gardens and looking for more impressive wedding day options for your big day? Check out our venues page, or our other venue blogposts;
Wedding Venue Spotlight: The Angel Hotel, Abergavenny, Wales
Venue Spotlight: The Grand York Hotel, North Yorkshire
10 Alternative Manchester Wedding Venues In The North West