Manchester is known for its rich, vibrant culture and cool backdrop. It's a mix of industrial meets scenic and filled with an urban charm. So it's no surprise that there are some incredible wedding venues in Manchester that you can get married in. Smaller venues for more intimate occasions to grand venues and venues steeped in history. Manchester really does have some of the best alternative wedding venues and here are 10 of our favourites.
Whitworth Locke
Whitworth Locke is one of many venues in Manchester that is set within a former cotton mill. Filled with charm and an industrial appeal that Manchester is notorious for. It is a stylish apart-hotel but holds several gorgeous spaces for weddings. Think Industrial meets stylish and modern. It is bright and filled with colour. Set in the absolute heart of the city centre so perfect for those wanting to get a real feel of a city wedding. The storehouse houses its main ceremony room with several other spaces to branch off to throughout the venue. Plus, there is on-site accommodation making it a great choice if you have guests coming from afar.
SEE MORE OF THE VENUE HERE >> Whitworth Locke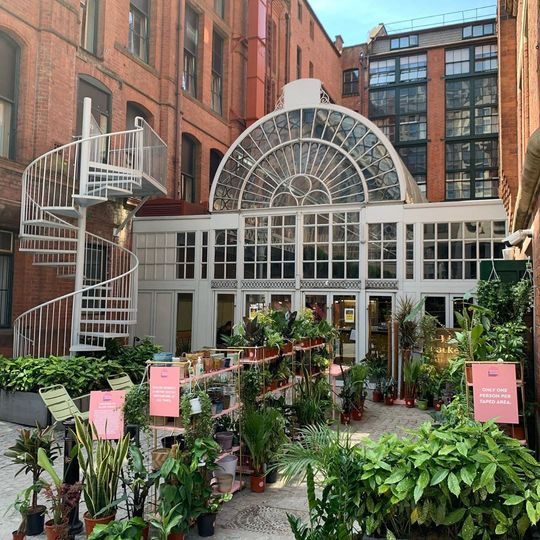 Image: Whitworth Locke
The Royal Exchange Theatre
The Royal Exchange is an absolute gem placed right in the centre of the bustling city. The former stock exchange has kept some of its incredible architecture and is filled with history. The glass-domed roof is something to really admire and there is a real mix of the old architecture with modern new parts. There are several spaces available for the ceremony and reception including the Rivals bar, The Foyer and the Green Room. All with their own special charm. Plus, the Theatre itself can also be used as an incredible ceremony space that is unique and special. A theatre in the round gives such an intimate feeling and is perfect for anyone who loves a bit of theatrical charm.
SEE MORE OF THE VENUE HERE >> The Royal Exchange Theatre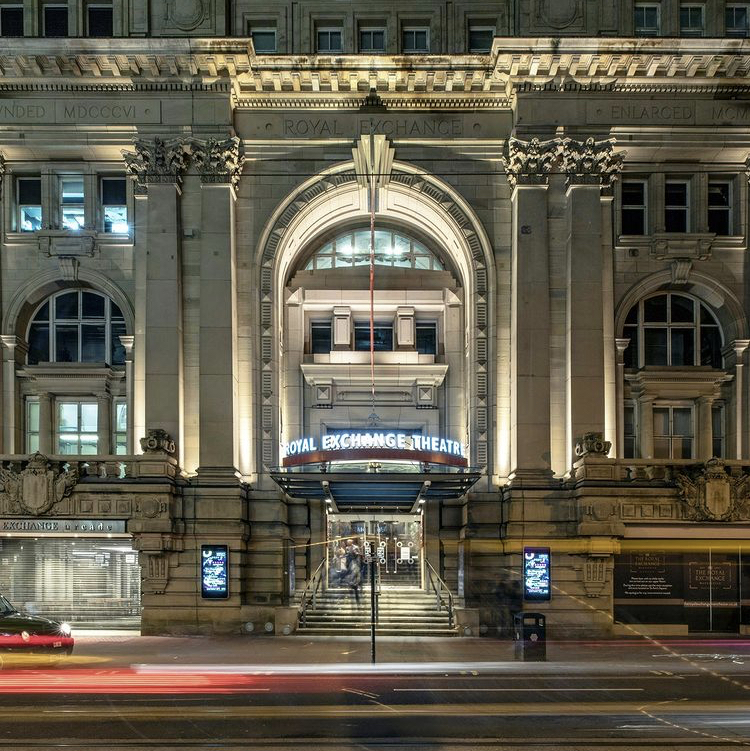 Image: Lee Baxter
Manchester Art Gallery
Manchester Art Gallery is another gorgeous venue that is right at the heart of the city. It has been around for over 200 years and holds an incredible array of art and history that creates a beautiful alternative wedding backdrop. You can have your ceremony amongst the artwork and soak in the atmosphere of the historical grandeur and how it meets the modern day. It is a venue with a historical edge but set right in the centre of the city, providing a city centre urban feel.
SEE MORE OF THE VENUE HERE >> Manchester Art Gallery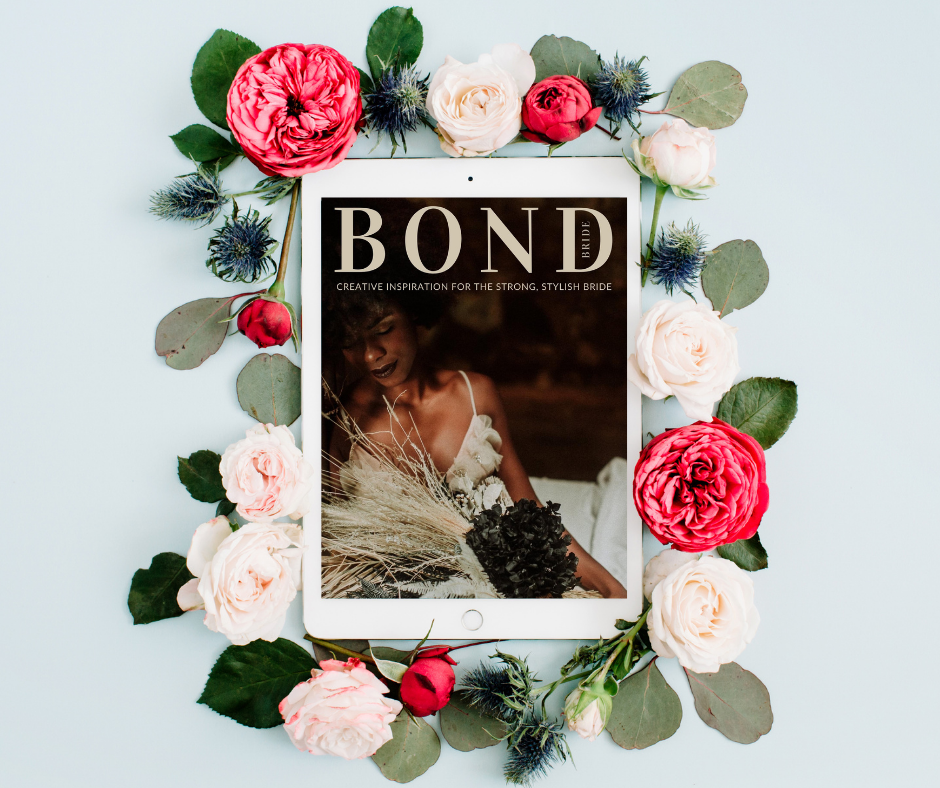 Victoria Baths
Victoria Baths is a real landmark in Manchester. Another of the city grade 2 listed buildings; it's an old Edwardian swimming bath and Turkish bath complex. The site closed to the public in 1993 and is now an incredible venue hosting varied events. It provides such an incredible open space for your wedding. There are 5 spaces you can marry including the three empty swimming pools. The venue is unique, filled with historical features and architecture that you won't find anywhere else. The outside of the building is just as stunning and with its stunning features both inside and out it is a place for an unforgettable experience and photographs that will always stand out. Plus Peaky Blinders is filmed here and our Ethical Wedding Show is held here!
SEE MORE OF THE VENUE HERE >> Victoria Baths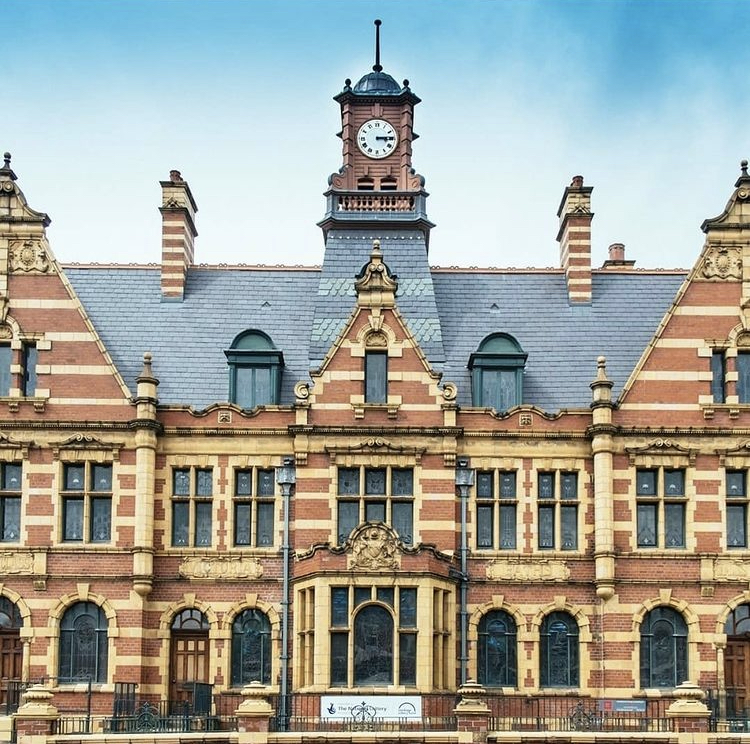 Image @victoriabaths
Lock 91
Lock 91 is an old Lock Keeper's cottage from the 19th century. It's situated in the Deansgate area of the city centre. It sits overlooking the canal and has stunning views. There are several rooms where you can host your wedding and all are filled with a Victorian charm with hints of the industrial. Lock 91 also has a cottage that you can book exclusively for your wedding so offers lots of options for a city centre wedding filled with charm. The spaces are ideal for smaller, intimate weddings Deansgate area is filled with culture that is just out of the main central area so perfect if you want a city centre wedding but with a little less hustle and bustle.
SEE MORE OF THE VENUE HERE >> Lock 91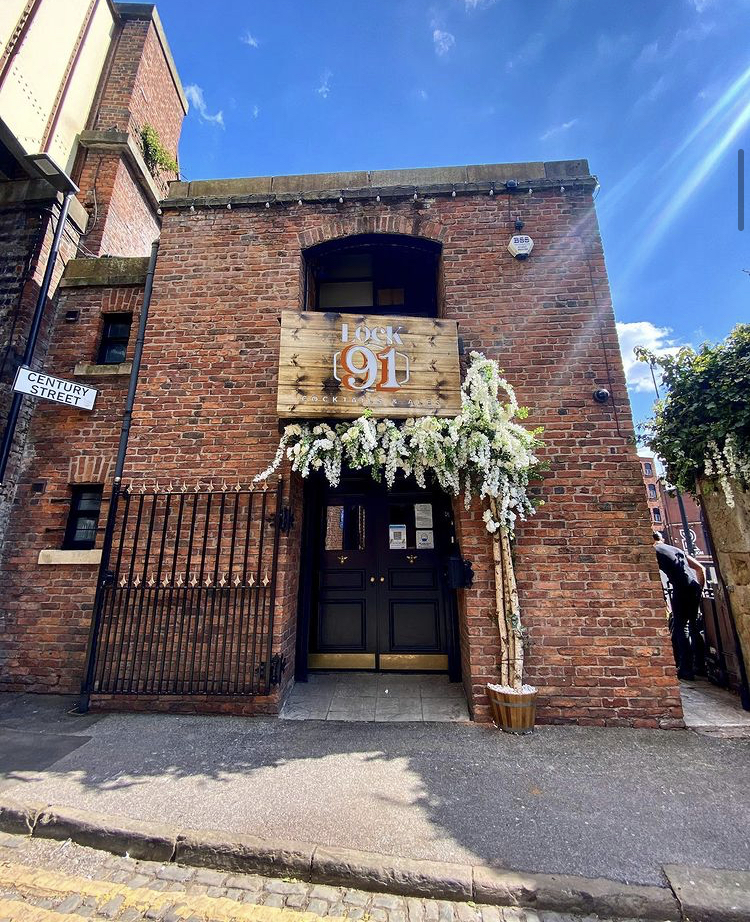 Image @lock91mcr
Hope Mill Theatre
Another gorgeous theatre set just outside out of the City Centre. Set in a grade 2 listed former mill and filled with industrial charm and character. Hope Mill offers something unique with it's space. It is a perfect blend of theatrical with industrial and urban character and can cater for up to 200 guests. The main space is a complete black box theatre so can be transformed into anything you desire. The perfect blank canvas space to put your stamp on.
SEE MORE OF THE VENUE HERE >> Hope Mill Theatre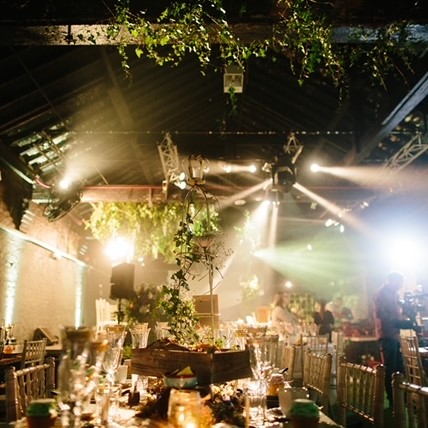 Albert Hall
Another of Manchester's cultural gems that have been transformed into an incredible space to get married. A grade 2 listed building that was fully restored in 2012 and hosts a whole load of Manchester culture. Filled with original features of it's days as a Wesleyan chapel with a baroque beauty, the venue now holds both weddings and concerts. It hosts a spacious area filled with natural light and perfect for adding your own style and charm. The venue also boasts high-quality food, catering and drinks with a dedicated team to support your plans. Music lovers this is the perfect city-centre venue for you. Filled with charm and atmosphere. Plus set amongst the bustle of the city.
SEE MORE OF THE VENUE HERE >> Albert Hall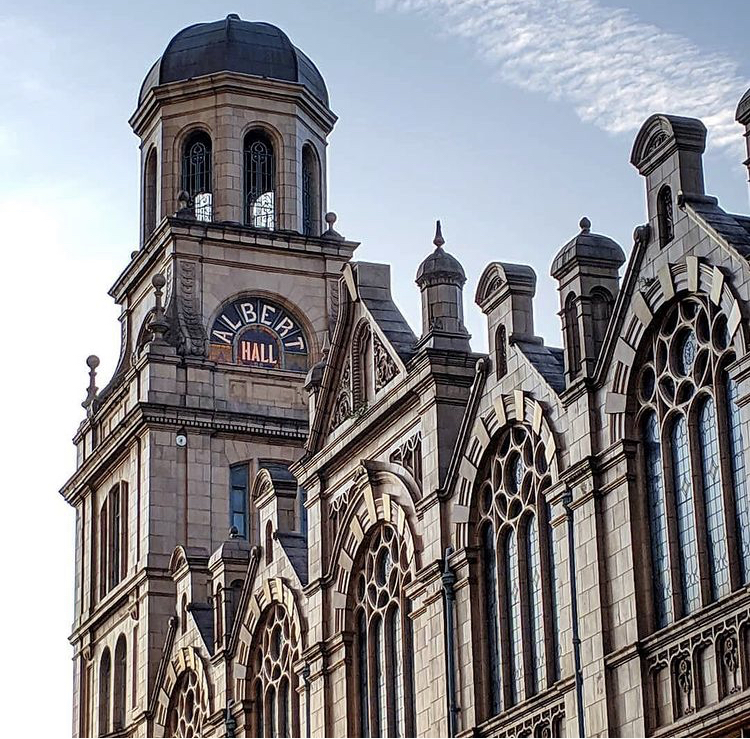 Image: @mcrinphoto
Elizabeth Gaskell's House
Literary lovers this is the perfect venue for you. A period space that celebrities the Victorian writer and now houses a stunning space for weddings. It is a beautifully restored venue with periodic charm, a villa garden and a tea room. Situated just outside of the city centre, it is a venue with a stunning charm. Hosting several spaces where you can have both ceremony and reception for a small, intimate wedding. The house is filled with literary features and stunning backdrops for the most amazing photos. It is perfect for a central location that is just outside of the business of the city centre.
SEE MORE OF THE VENUE HERE >> Elizabeth Gaskells House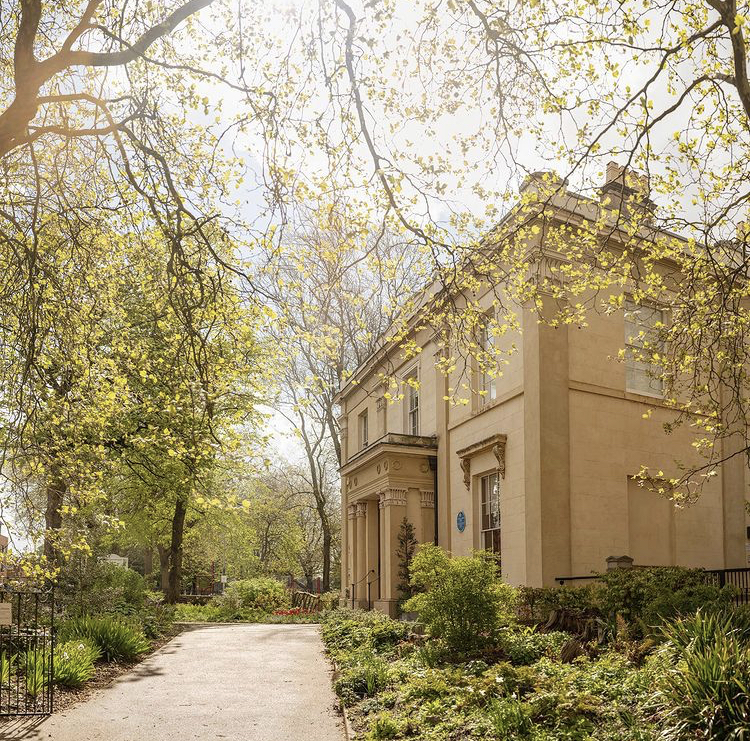 Image @elizabeth_gaskells_house
1830 Warehouse at the Museum of Science and Industry
Another great landmark in Manchester city centre is the Museum of Science and Industry. You don't get much more history and industry than the museum. Set right in the heart of the city it hosts some amazing spaces that will help create an alternative and unforgettable wedding day. The 1830 warehouse is the main space available and it is filled with all the industrial charm that you would imagine. Originally the first inter-city railway was opened there in 1830 and although no longer a working railway it still boasts the character. It is a gorgeous open space with low beams and a wooden floor. Giving it a perfect character filled setting that you can really put your own style into. The space is currently undergoing renovation and set to be an even more incredible space.
SEE MORE OF THE VENUE HERE >> 1830 Warehouse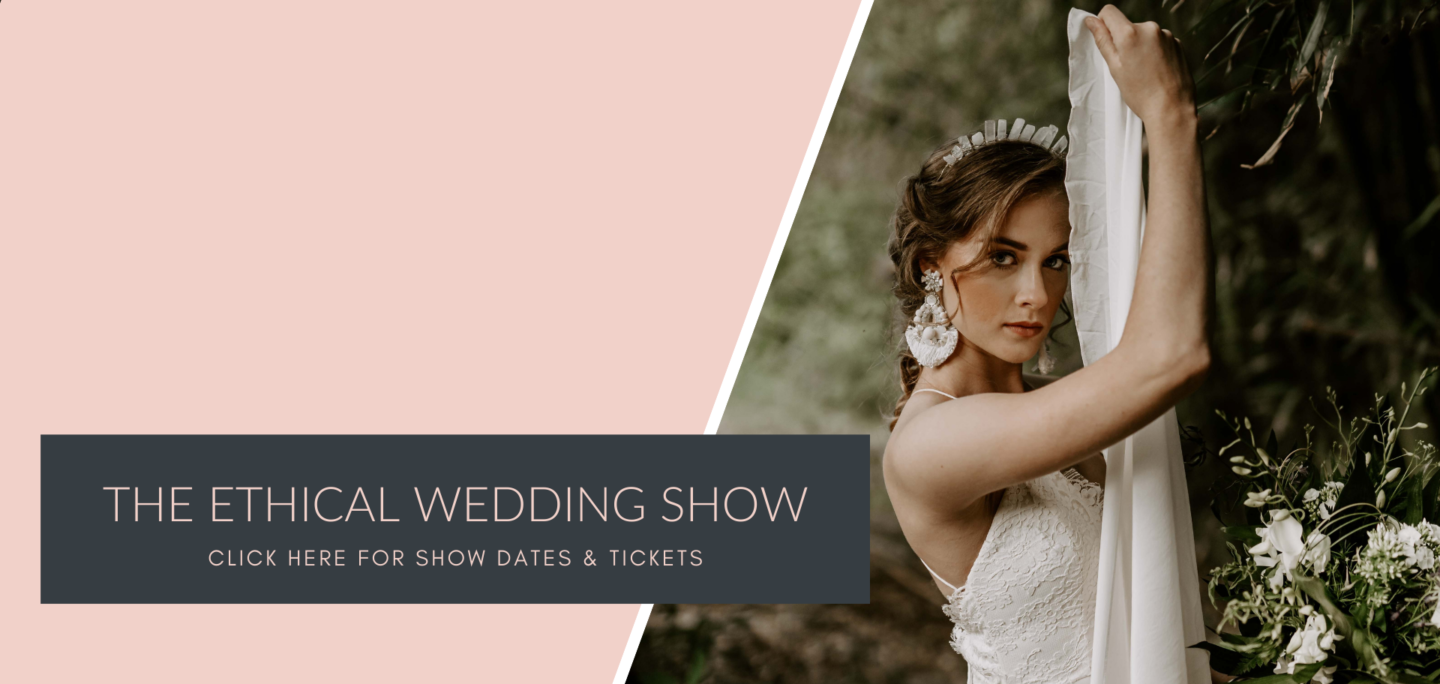 BUY TICKETS FOR OUR MANCHESTER SHOW HERE
Five Four Studios
FiveFour studios is a 1970's warehouse that has been renovated and transformed into a stunning art studio and events venue. It boasts stunning open plan rooms filled with light and original features. With the space being used as a photography studio it is bright and open with plenty of space to transform. The venue holds several spaces from bright white open spaces to the loft bar filled with a rich decadence. Set just outside of Manchester, the venue really adds that city centre charm with it's industrial feel but is set back from the bustling central location. The venue has a dedicated team of suppliers on board who can help you transform the space into something special.
SEE MORE OF THE VENUE HERE >> Five Four Studios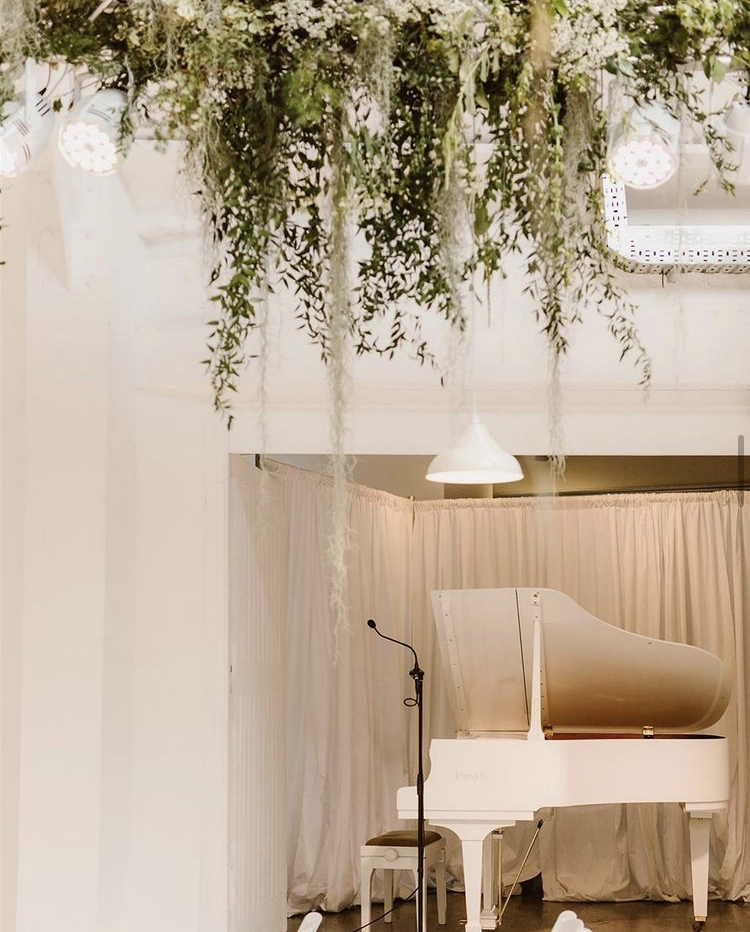 Image: @agnes.black
Chetham's Library
Chethams Library is the oldest public library in the English speaking world. It dates all the way back to 1653. The venue is filled with history and decadence. It also houses the prestigious Chethams school of music. The spaces for your wedding are a stunning mix of Medieval charm and modern day. Set right in the centre of the city but it somehow has an air of quiet and peacefulness. An Oasis set in the middle of the hustle and bustle. The library holds a richness and is the perfect backdrop for anyone who loves a moodier, darker vibe for their wedding day.
SEE MORE OF THE VENUE HERE >> Chethams Library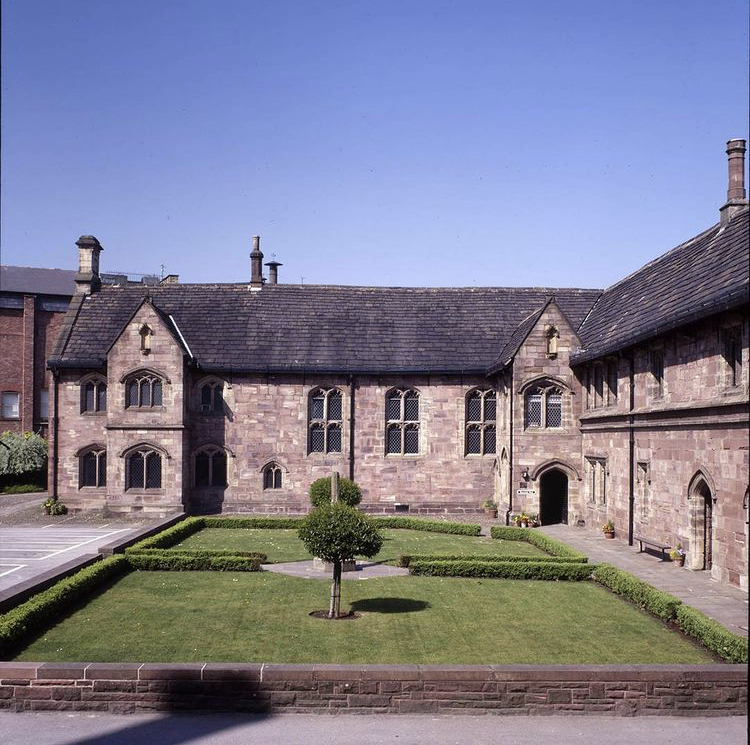 Image: @chethamslibraryweddings
Whatever type of venue you choose, wedding venues in Manchester are guaranteed to provide something special for your day. There is something unique about all of these venues. The city provides such a vibrant, rich, cultured location with so much to see and do. If you choose to get married in Manchester then you will definitely have an amazing experience.
IF YOU LOVED THESE ALTERNATIVE WEDDING VENUES IN MANCHESTER PIN THEM TO YOUR PINTEREST BOARD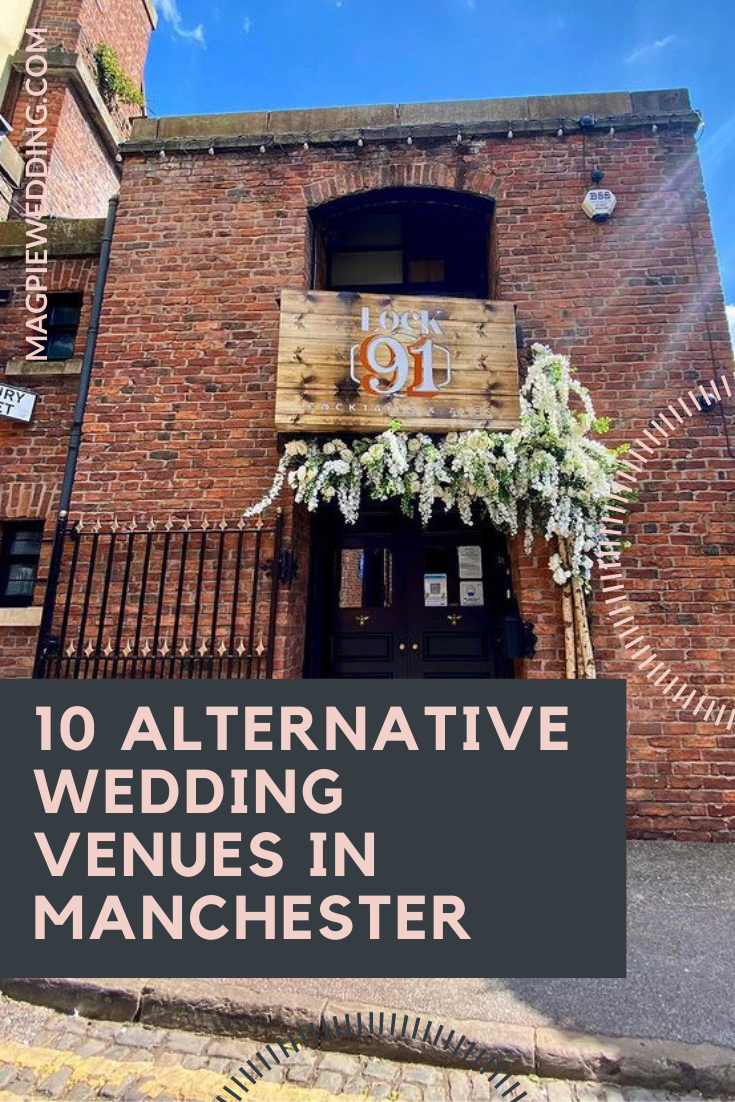 If you liked these wedding venues in Manchester you may also like;
Northern Cool Vintage City Wedding at Manchester Hall & Fairfield Social Club
Dark & Dreamy City Wedding At The Royal Exchange Theatre, Manchester
1920s Vintage Wedding Inspiration at Manchester Victoria Baths