Wedding venue spotlight is on today's agenda, with The Angel Hotel, in the quaint town of Abergavenny, Wales. We were lucky enough to be invited to this beautiful hotel to sample a taste of what they have to offer when it comes to weddings, including an invitation to their weekend wedding showcase. Established in 1829 as a posting inn, the hotel boasts some impressive internal and external features, complete with Georgian pillars, and after some decline throughout the years, it has now been restored to its former glory by its current private owners who have given it some love since 2002. It is steeped in interesting history and more recently has been named Good Hotel Guides, Welsh Hotel of the Year 2020; a well-deserved title and here we'll tell you why.
Wedding Venue: The Angel Hotel, Abergavenny
Upon arriving at The Angel Hotel, we were greeted by the delightful reception staff at check-in; we had a quick turn around before dinner and we were in our room in no time. One of their spacious executive rooms was allocated and we were greeted with a refreshments tray of Champagne and nibbles, which I can assure you went down a treat after the 4-hour car journey! We had time for a quick nosy around before dinner and came upon beautiful room after beautiful room perfect for your wedding and catering to a number of different party sizes. The decoration and interiors both sympathetic to the age of the building, yet modern enough for the 21st century, and very tastefully done, the artwork is a main feature throughout the Hotel with local artists and family members of the owners gracing the walls!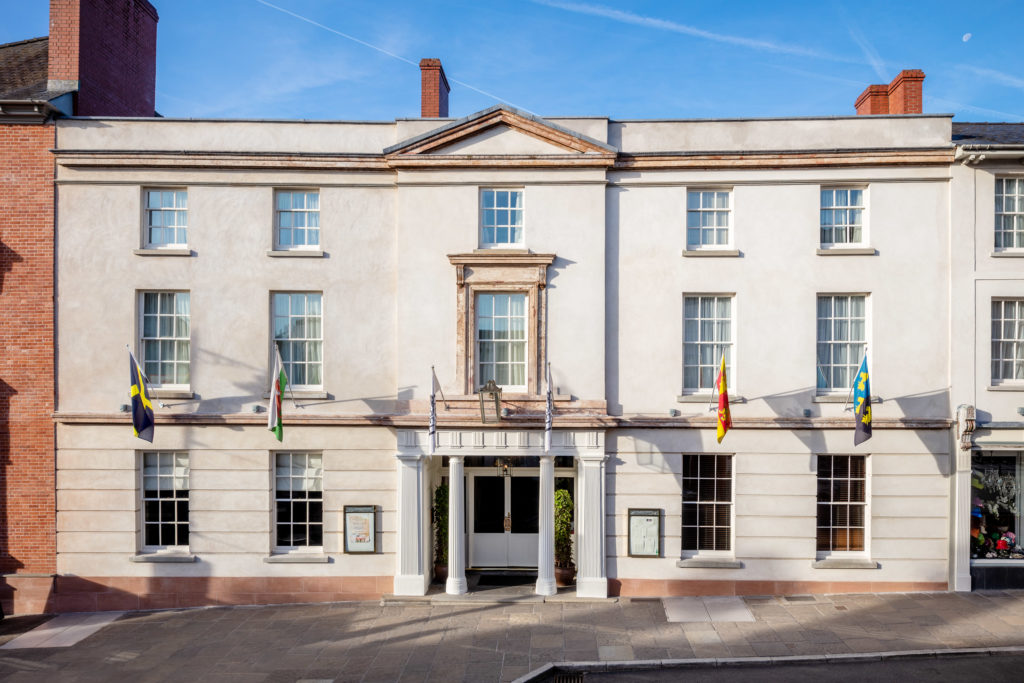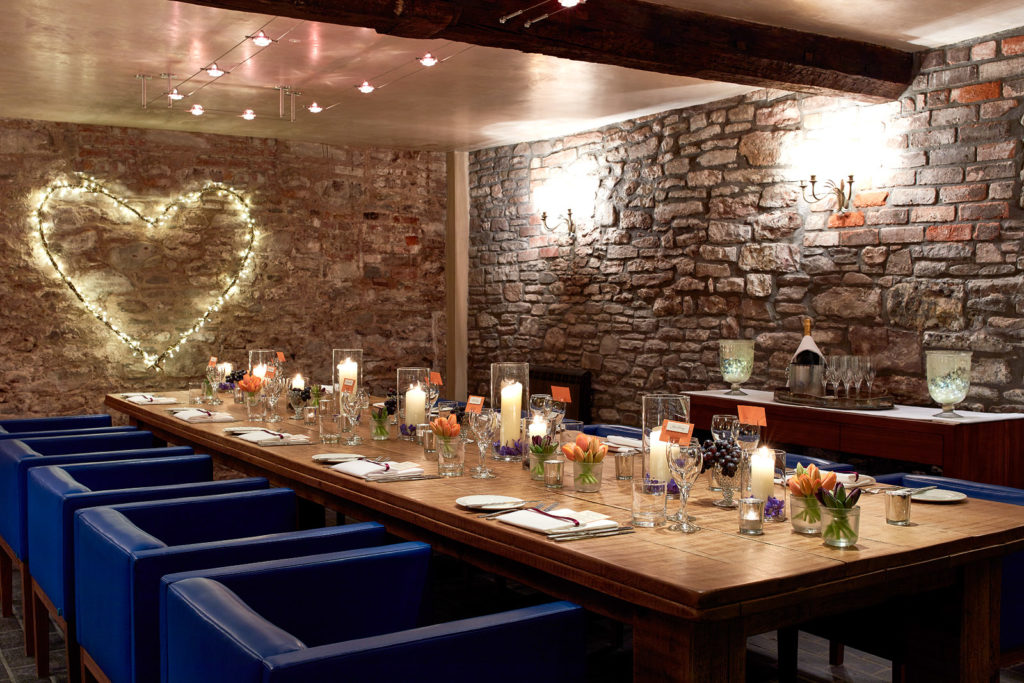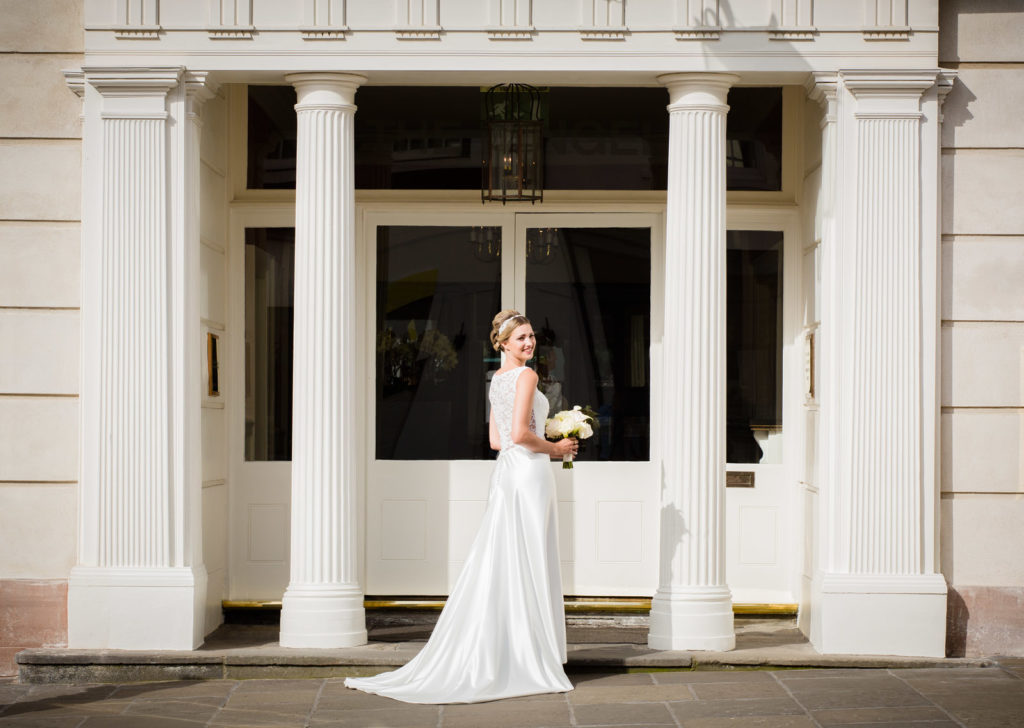 The Angel Hotel has three main areas for use on your wedding day, dependent on the size of your party. The Cellar is used for intimate weddings and dinner party's which could be used for a pre-wedding meal if you are having a bigger affair. It seats a cosy 14 people and has the hotels wine cellar as the backdrop- this was a personal favourite of mine! Private, beautifully decorated and cosy with loads of ambience.
The Brecon Room, situated on the first floor of the hotel is perfect for a mid-size ceremony, it's easily accessible and has a wonderful view of the historic high street. A large open fire and beautiful bay windows make this room a hit when it comes to saying your vows amongst family and friends.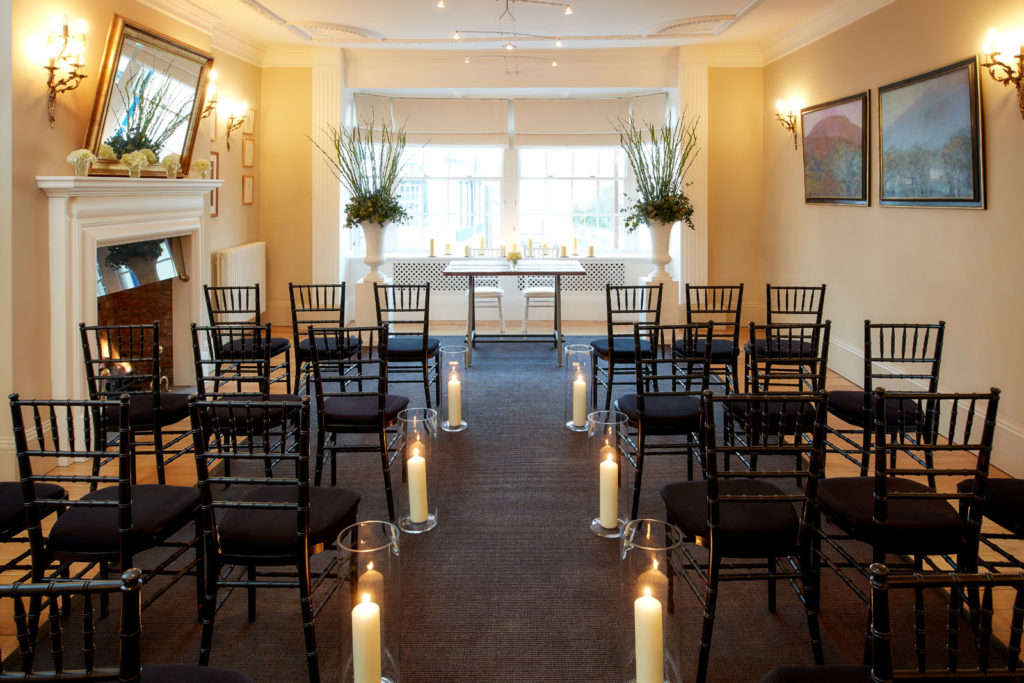 Brecon Room, The Angel Hotel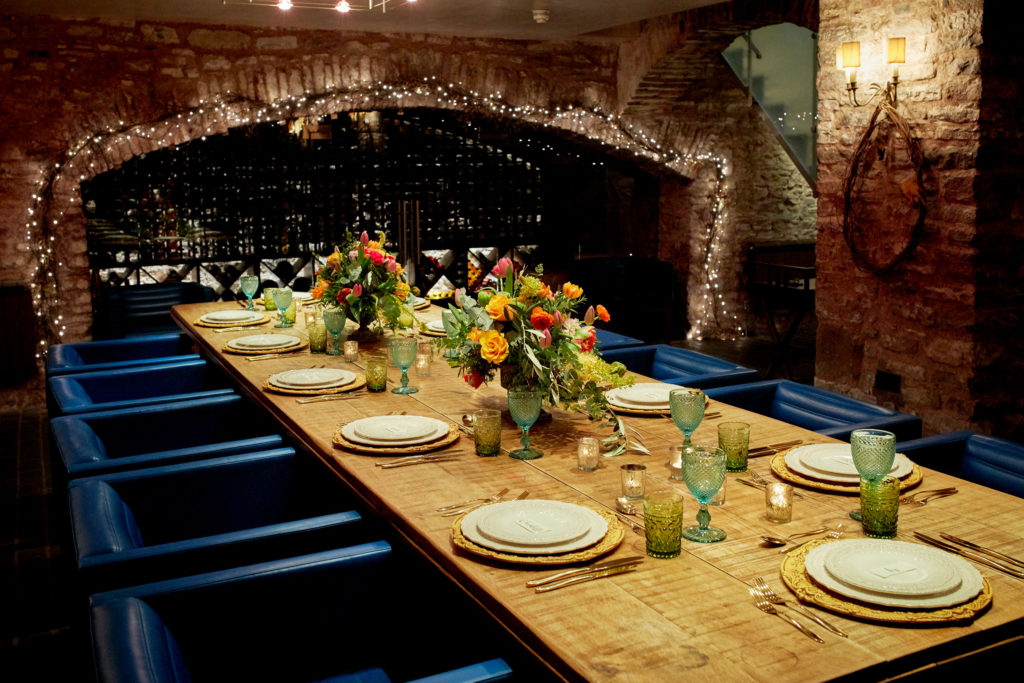 The Cellar, The Angel Hotel
The Ballroom is the main wedding area of the Hotel; grand and opulent with contemporary Italian crystal chandeliers, with a private bar and an external area for both reception drinks and/or wedding breakfast – it's got everything covered. It truly is a grand space with lots to offer for your wedding day. We saw it in all it's glory the next day when we visited their wedding showcase, which showed numerous different options in terms of decor and we got to see some of their fabulous recommended wedding suppliers in action too! It needs little decoration, however, is a blank canvas in order to make your wedding day into a theme of your choice.
We were given the grand tour by marketing manager Jo Nugent, who was most welcoming and left no stone unturned when it came to telling us about all the fabulous things the hotel has to offer when it comes to weddings!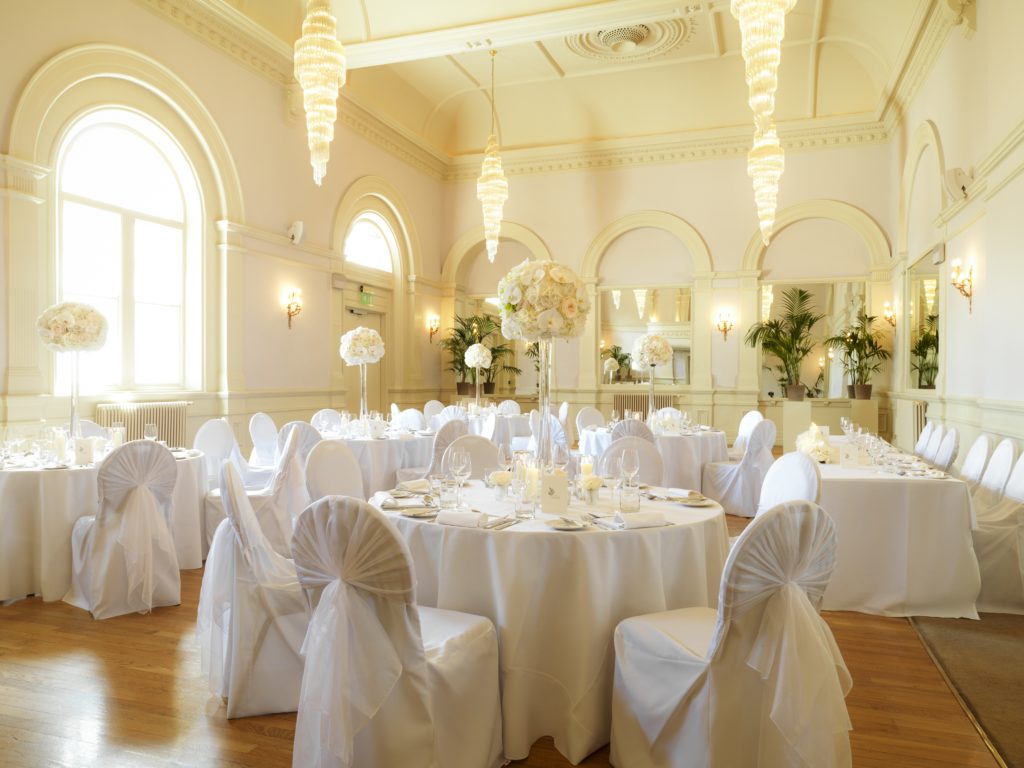 Ballroom, The Angel Hotel
The Angel Hotel- Wedding Package
The hotel offers four wedding day packages, dependent on the size of your wedding party, inclusive Intimate Elegance, Sunset, Classic and Opulence, there is also an option to create a bespoke package with the hotel if none of the packages are exactly what you are looking for. You have a personal wedding coordinator with all The Angel's wedding packages and there are some great added extras including, floral contributions with their recommended florist, decorations and complimentary wedding night accommodation for the happy couple.
They've even created their top ten reasons to get married here – Read it here!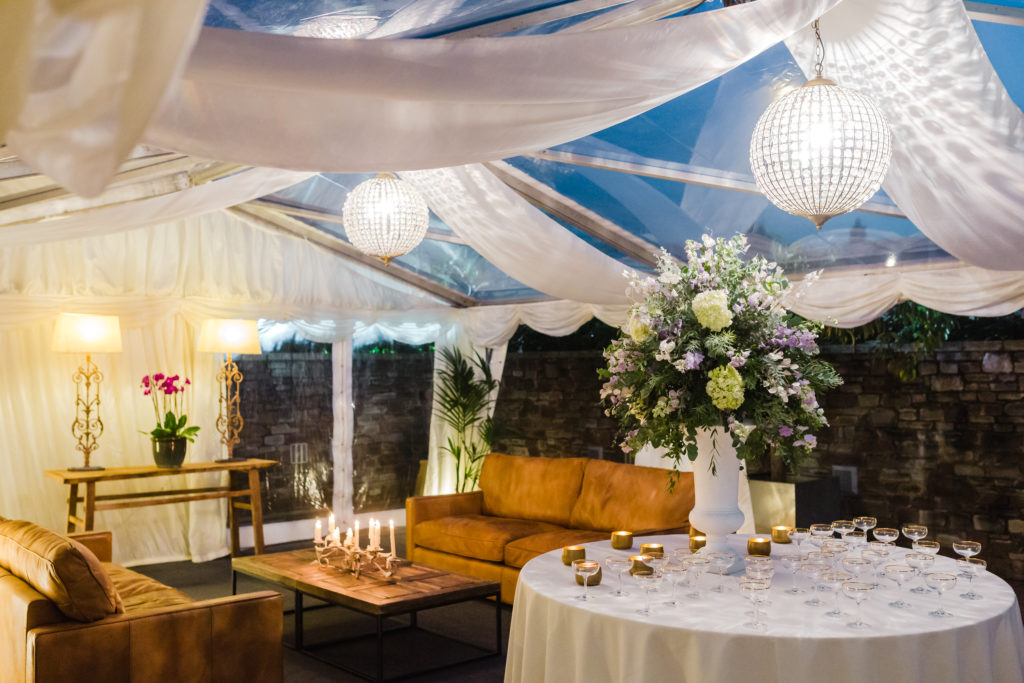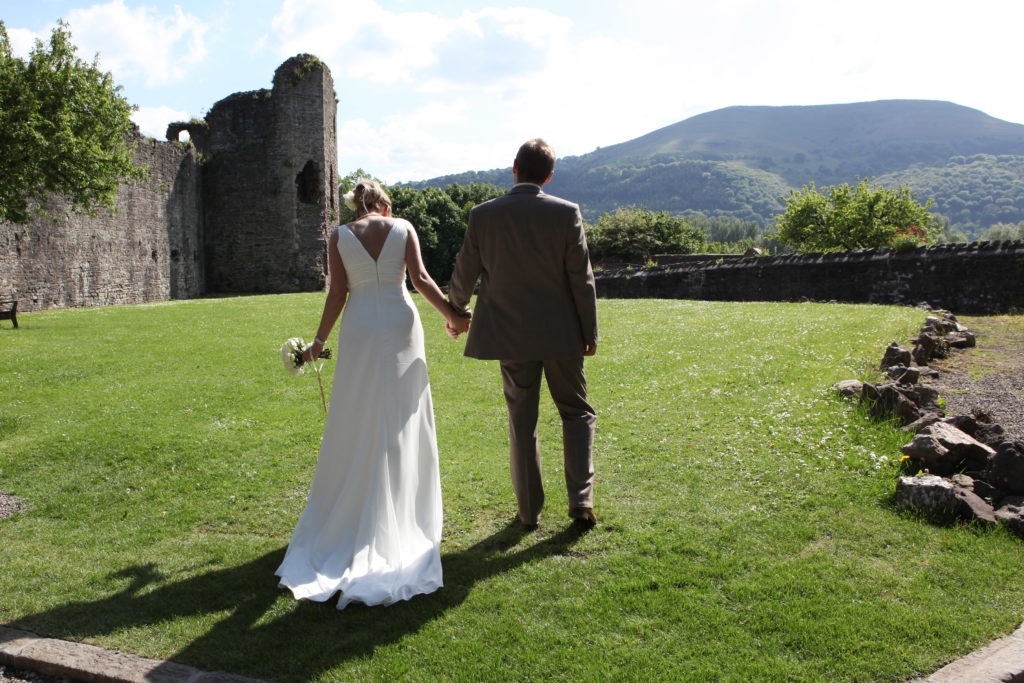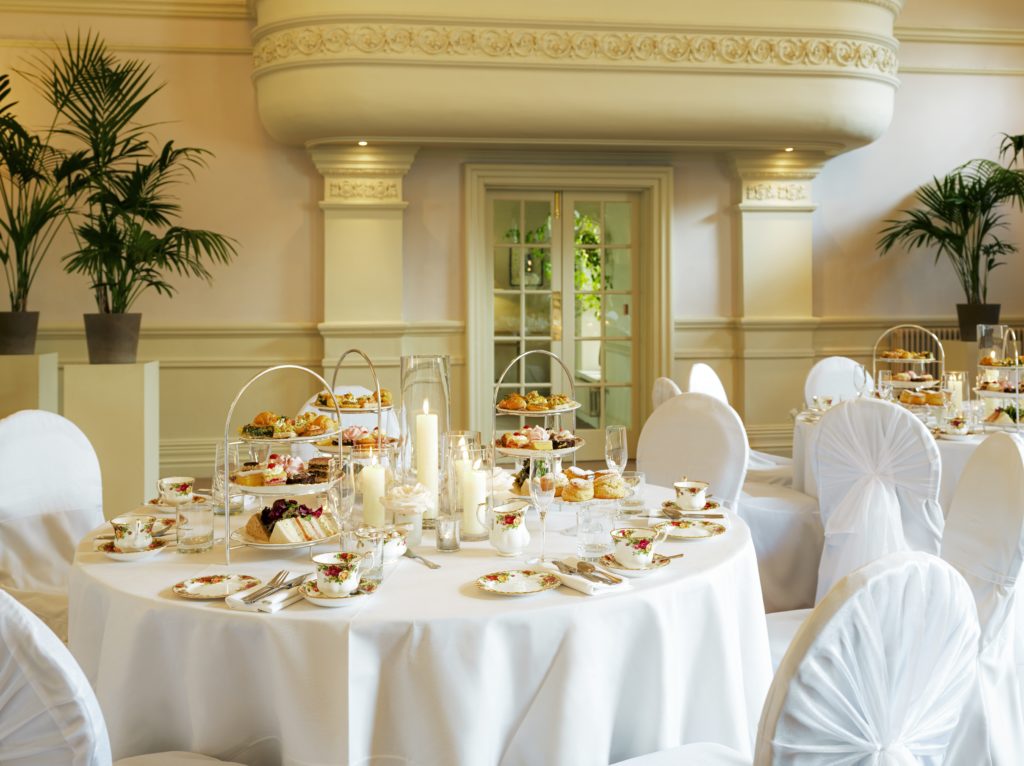 The Grounds
With a town centre location, there are so many photograph opportunities at The Angel Hotel, the hotel itself has some external quaint and intimate areas reminiscent of an Italian street for some fabulous photos, there's the chapel (more about that later) and the beautiful and historic Abergavenny Castle, which the hotel have connections with so your drinks reception can be held here in the warmer months and it's a short 3-minute walk away from the hotel… perfect! The hotel also has an outdoor wedding area for nuptials, drinks reception or a chill-out area for the evening, complete with marquee if required!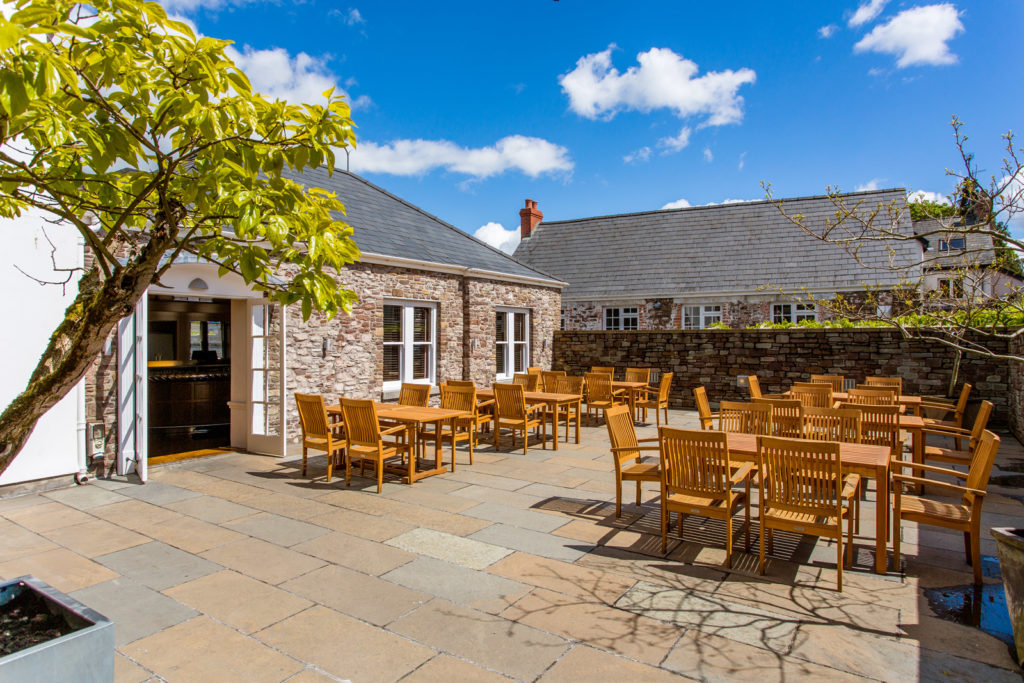 The Rooms
After a tour of the different types of rooms, each one beautiful in its own right you can't go wrong with a stopover for you and your wedding guests. Each has it's own character and varies in size, they are beautifully decorated in keeping with the theme throughout the Hotel. It has 35 guest bedrooms within the Hotel itself, The Mews, a former stables, which is across from the hotel, A Victorian house named The Lodge, which is in the grounds of Abergavenny Castle and two cottages Castle Cottage and Sugarloaf Cottage which are restored 17th-century properties, and directly across from the rear of the hotel, plenty of options for you and your guests!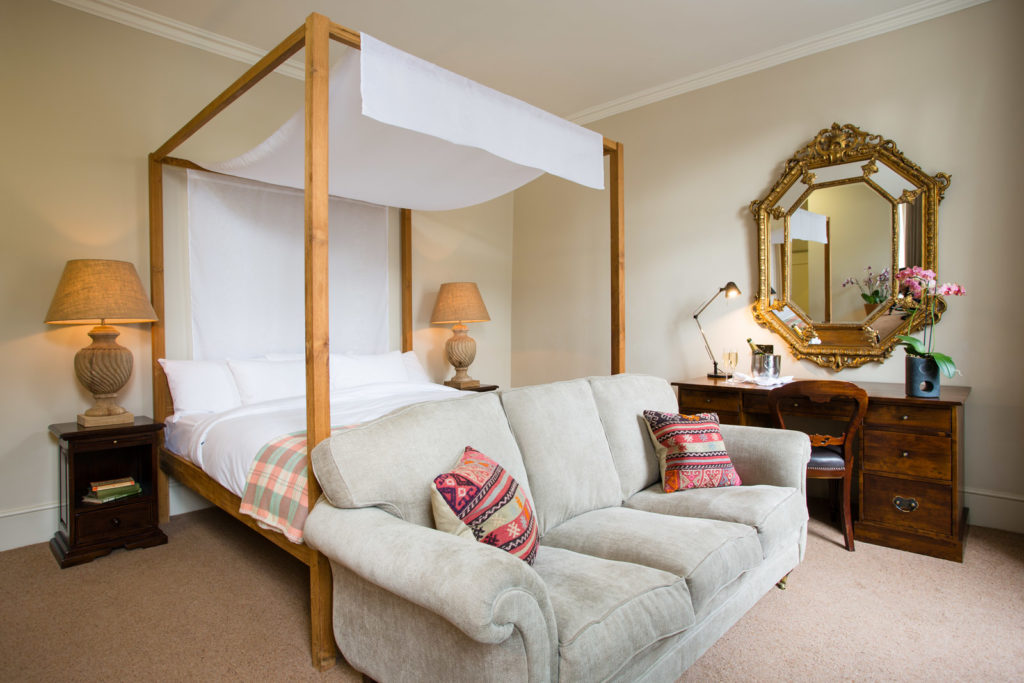 The Bakery at The Angel Hotel
The Angel Hotel also boasts it's own bakery! And although we didn't get to step inside its doors due to it being closed, we had a good nosy through the windows and of course, we sampled the fruits of their labour over dinner… divine!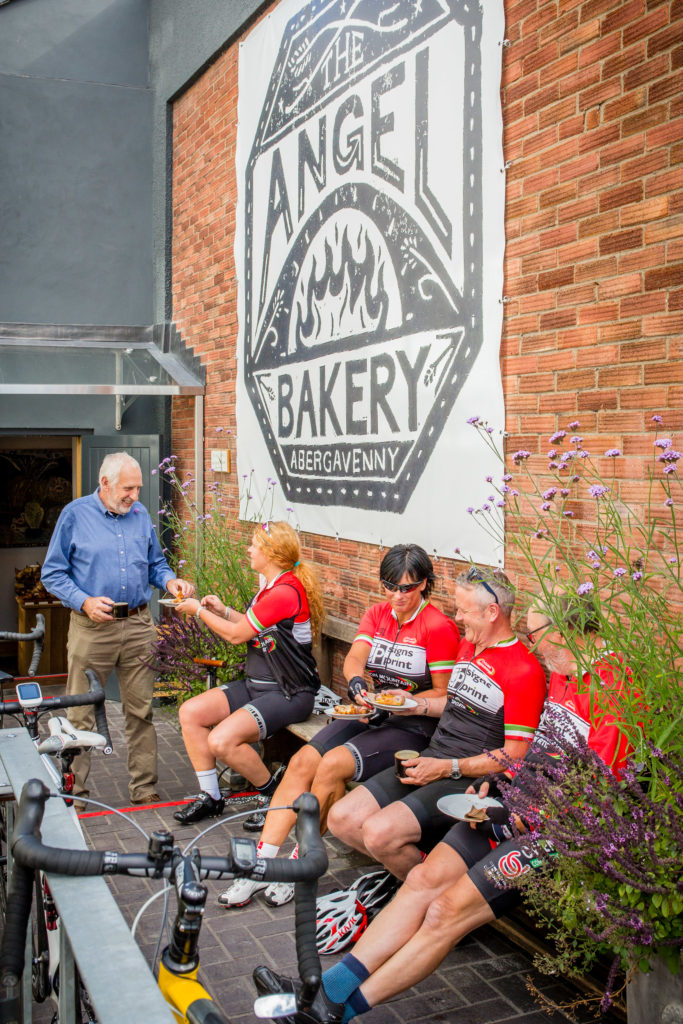 The Chapel
A short walk away from the hotel is the beautiful Abergavenny Chapel, which also has it's own art shop and cafe in the basement, with local and independent artists and homemade treats- maybe not one for the wedding day but perfect for the day before or after! The Chapels exterior and interior were truly inexpressive and we saw it in all it's glory on the day of the wedding showcase, dressed to perfection and perfect for saying your vows in if you're looking for a religious ceremony.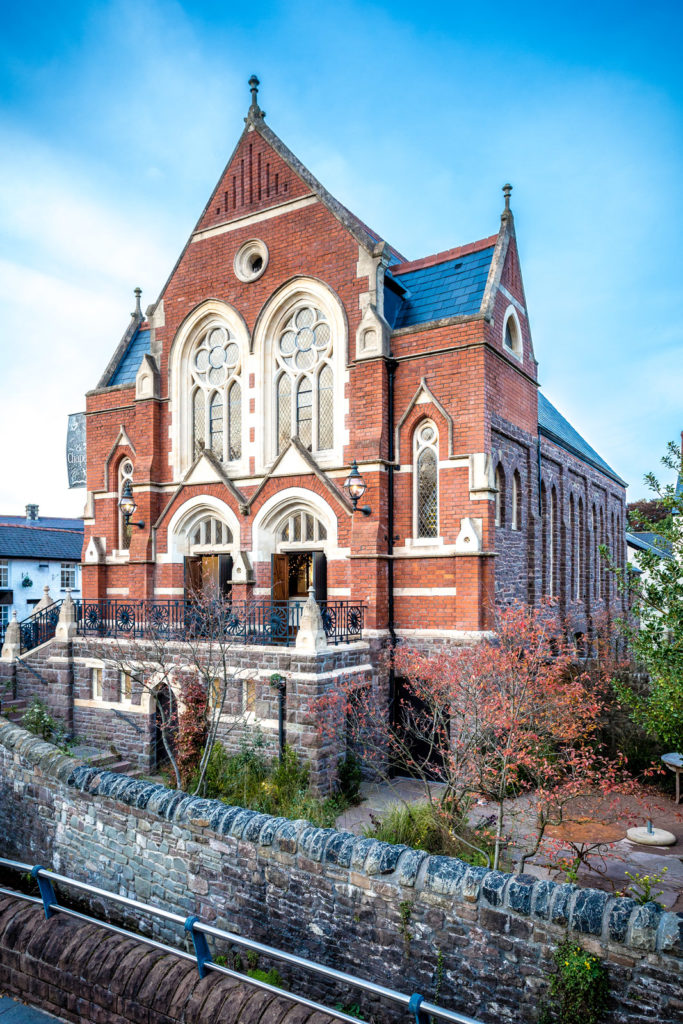 The Food and Drink
We ate both dinner and breakfast in the hotels The Oak Room and what a treat it was! It has a talented culinary team and the most delightful front of house team, a special thanks goes to Patrick who kept us entertained with his humour and amazing hospitality throughout our stay! The team and head Chef Wesley Hammond 'strive for culinary excellence and exquisite service' and it definitely did not disappoint.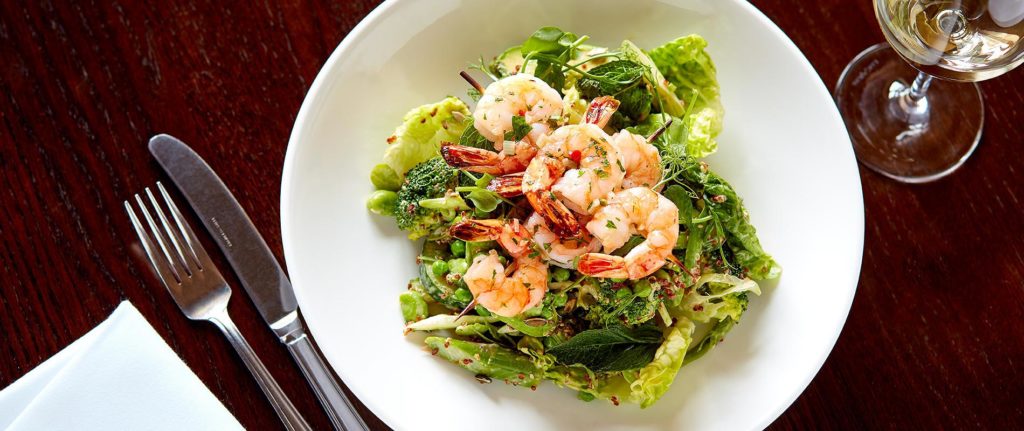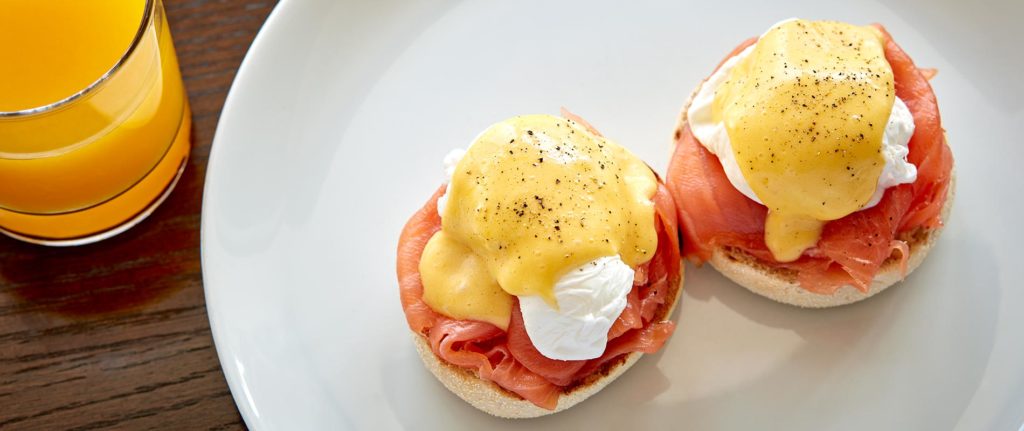 We started our evening with a selection of appetisers, which included pea and mint arancini, parmesan crisps, olives and a selection of homemade bread from the Hotels bakery. We decided to skip the starters at this stage as we had our eye on the seafood sharing platter, which was definitely a highlight on the menu, and it was a delightful array of fish galore. Seared tuna, fresh scallops and crab, and deep-fried oysters to name a few, it almost defeated us! We did, however, leave just enough room for dessert which included a millionaires tart with poached pear and a lemon tart with marshmallow and Chantilly cream… the food coma was among us. It was a beautiful dining experience, that impressed, and was made even more delightful by the live piano playing we experienced throughout dinner.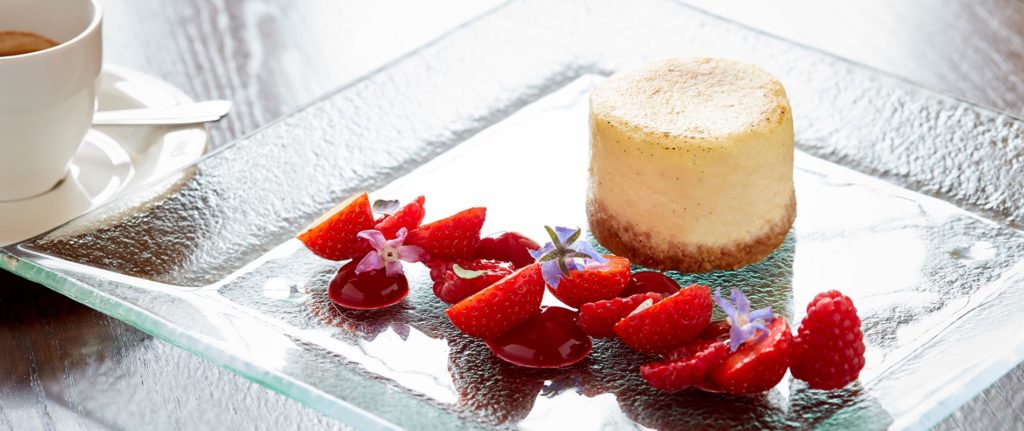 And finally a huge thanks to the hotel for providing us with such a warm, wonderful stay, a tranquil town with lots of character, independent businesses and a homely hotel in The Angel, if your looking for a quaint, town centre wedding with lots of character, beautiful scenery and lots of options for your big day, then this is the place for you!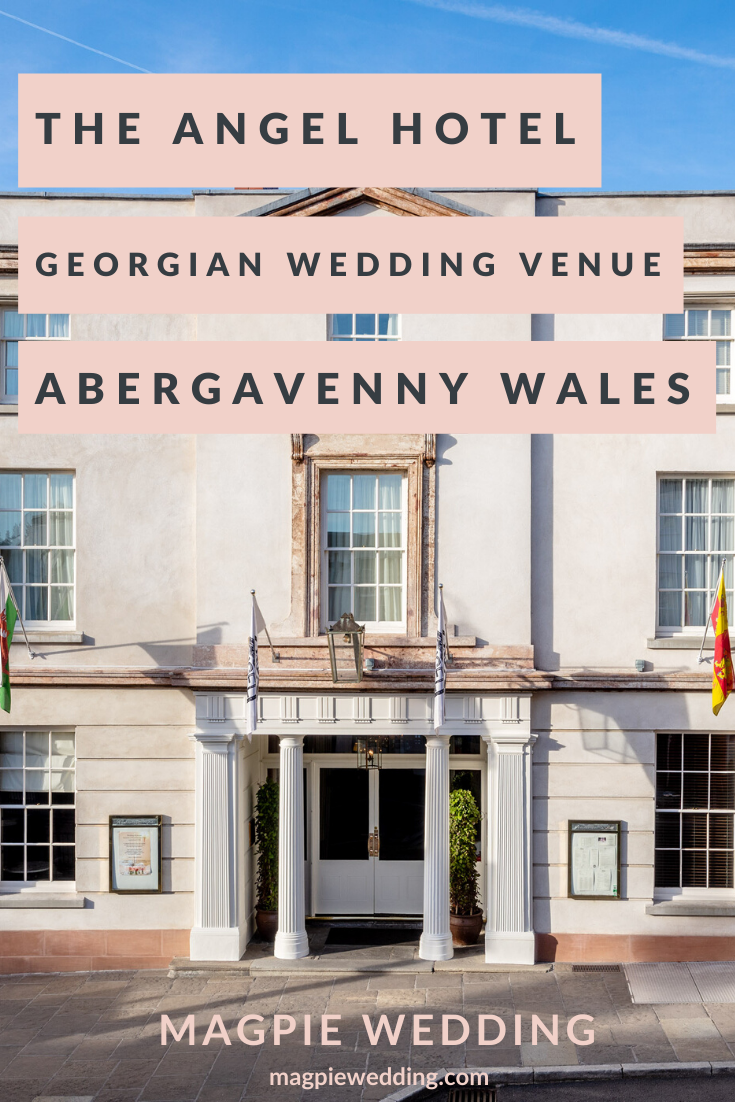 Please note that we were gifted this stay, however all our thoughts in this blog post are true and our own.
If you love The Angel Hotel, and are looking for other potential wedding venues you may also like;
Venue Spotlight: Eshott Hall Wedding Venue, Morpeth, Northumberland
Venue Spotlight: The Grand York Hotel, North Yorkshire
Venue Spotlight: The Devonshire Fell, Skipton, Yorkshire Dales