Weddings should be personal and unashamedly romantic. They should also be completely bespoke and truly one of a kind if you want it to be memorable. When we speak to couples, they tell us that they want a wedding that embraces new trends and is full of romance but how can this be fun when Covid rules still apply. In fact, in many ways the 2021 post lockdown trends we're about to explore, make your wedding even better.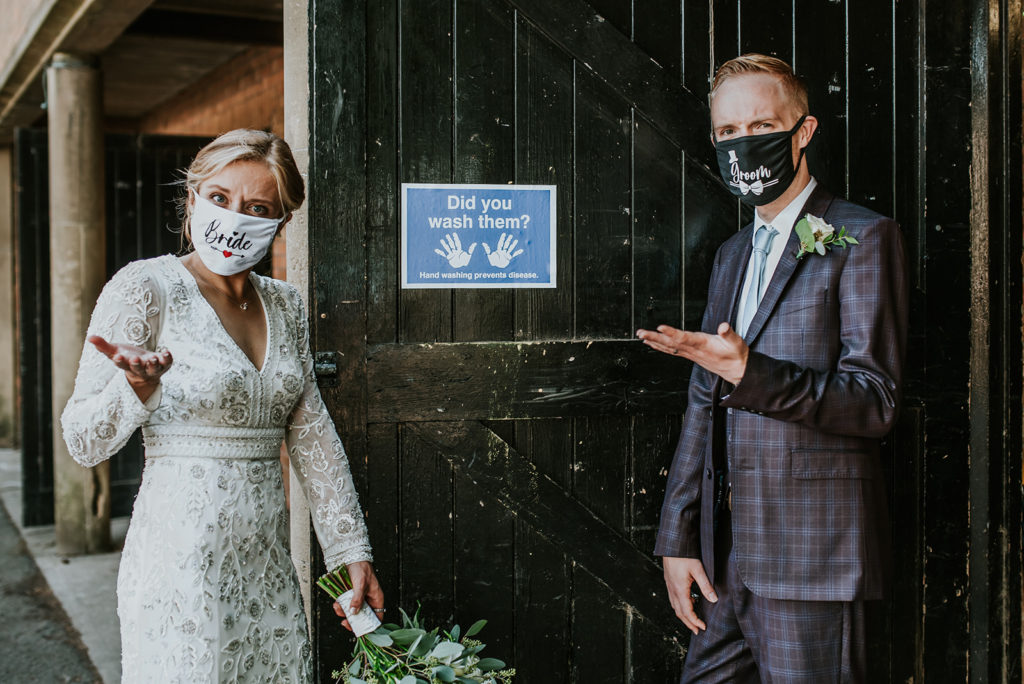 Photography by Daniel Ackerley
Keep it small but bespoke
If you want to have a wedding in the current climate, you should be aware that the number of people that can attend your wedding is going to be smaller than usual. Obviously, this information changes all the time – and you may decide to go bigger or keep it smaller depending on your venue's restrictions. You can of course save money on some items by choosing less or go more lavish instead for your fewer guests. One idea is to splurge on an invitation box that includes some of the things needed for a 2021 wedding.
In this box, you will add more than just an invitation. However, let's begin with that, take a look at custom invitation printing for your wedding. Pick the size, the unique design, the material and the finish. They have a range of materials including velvet, and finishes such as soft-touch and gloss. Your invitation should be placed on top of the contents inside so it's the first thing they see. In the box you can also include your choice of hand sanitiser, in your ideal scent. Guests should be asked to bring it along and use it at will. You may also want to include masks of your chosen design too. A list of the cocktail choices at the bar is also very appealing for those who like exotic drinks. It can also include a little sample of the chocolate that your wedding cake is going to be made of. Wrap the chocolate pieces in special gold and silver foil.
Outdoor needs
Since the wedding party is probably going to be outdoors due to the current climate, you will need to make it welcoming and warm. The most modern trend right now is to reignite the looks that were popular in traditional times.
A pergola, wrapped in a pearl, cream, or beige cotton see-through sheet, with some fairy lights would do the trick. The material should be soft but still firm so it can block any gusts of wind from hitting your guests as they enjoy their meal. The fairy lights should be tweaked to not be too bright. Try to get bulbs that have a yellowish light rather than white. When it's getting dark, the lights should not be glaring. Add some vines and light foliage into the sheets. This will connect natural beauty to your party area, making it more tranquil and inviting.
Spaced lounging area
Normally, when wedding parties are held there is a small area where guests can sit and chat. Maybe they are done with their meal, they don't feel like dancing, they don't just want to sit at their table in front of an empty plate, a nice lounging area wouldn't go amiss.
However, lounging areas need to be spaced. So consider mismatched seating and spacing. Place seats about 1-2 metres apart and have a small side table at each of the seat's sides. This way, guests can put their drinks down, perhaps put their masks somewhere and give the area a genuine relaxed feel.
The seating doesn't have to be mirrored. You can have a winged chair, at an angle, and a dining chair opposite at an offset angle. Not everyone wants to sit in a large reading chair! It will also give you a way to be more stylish. The seats won't look the same, so you'll have a more colorful approach.
Sentimental tables
Now that your guest number has been decreased, it gives you a chance to be more personal. You have people in your life that you care more for than others. So before your decrease in guests, it would have been awkward to place a sentimental thank you note on a guest's dinner plate as they arrive to take their seats. However, now you don't have to.
So, write a note to each of your guests thanking them for coming. Give them each a unique thank you, remind them of memories you shared together, why you invited them and what you hope you will both do together in the future. The note you write should be like a lesser invitation. It should look the part i.e. your unique design, a great colour scheme, ribbon and perhaps a red candle stamp mark to shut it.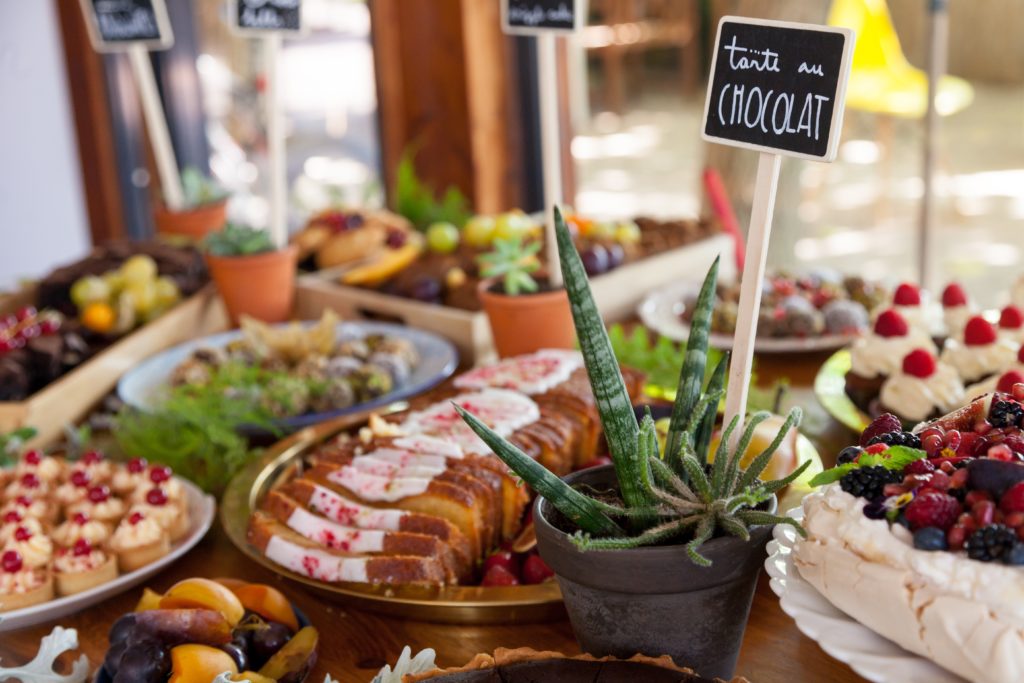 Buffets are back?
Food is perhaps the most subjective thing about your wedding and everyone has an opinion!. It's the one area you will spend more time pulling your hair out, than you did when deciding on your wedding dress. Even picking the venue is easier than picking the menu.
So, why not just have a buffet? You can have restaurant-quality buffets with exquisite food made for your guests. Buffets also take the hassle of choosing a menu that caters for absolutely everyone. You won't have to worry about including gluten-free, lactose-free, meat-free, vegan, etc.
These wedding trends are not just popular because of the current climate regarding smaller groups allowed by the government. They are also practical, more affordable and they don't take away the romance of the occasion. Hopefully, your wedding will be amazing with one or more of these trends.
IF YOU WANT TO BOOKMARK THIS POST, WHY NOT PIN IT TO YOUR WEDDING BOARDS?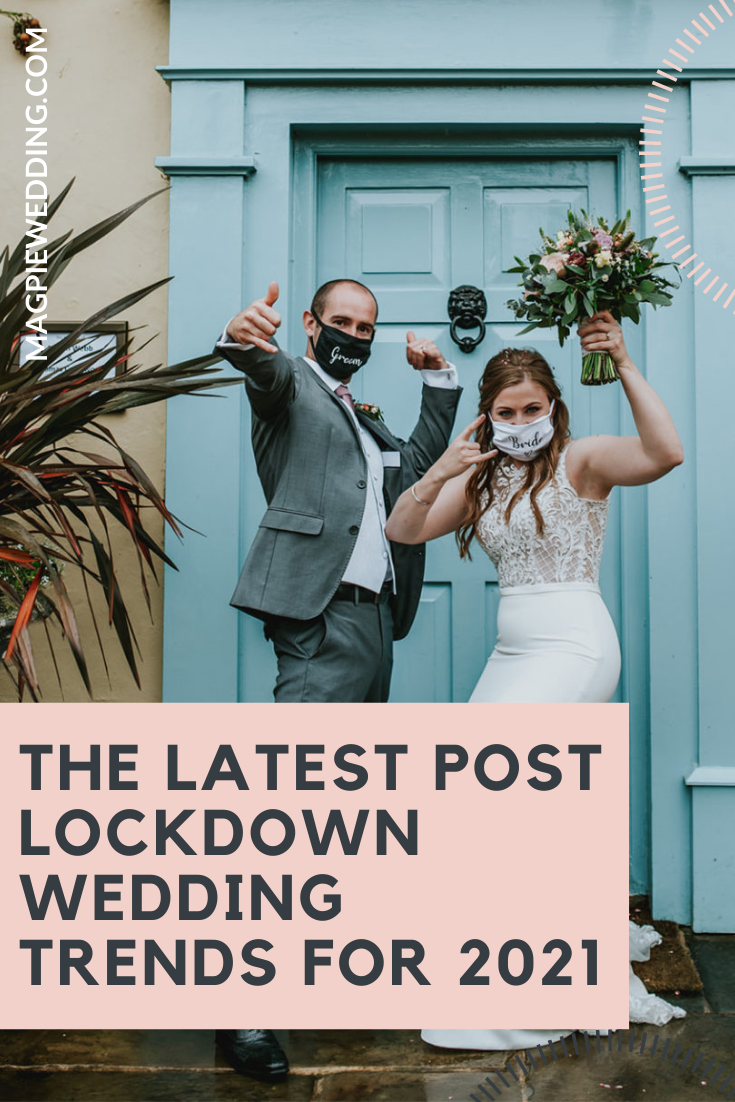 Photography by Daniel Ackerley
(This is a collaborative post)