Most people would think of a honeymoon as something that includes lounging by the beach while sipping a cocktail. There's nothing wrong with going on a beach holiday for your honeymoon, but for sporty couples, the idea of being sedentary on holiday is not that appealing. If you and your partner are the sporty kinds, you should go to places where you can be active while spending some quality time with each other. Create unforgettable memories as you go horseback riding in Canada, hitting the courses around UK's top golf clubs, surfing in South Africa, or rock climbing in the states. If this sounds interesting to you, then check out these alternative honeymoons for sporty couples.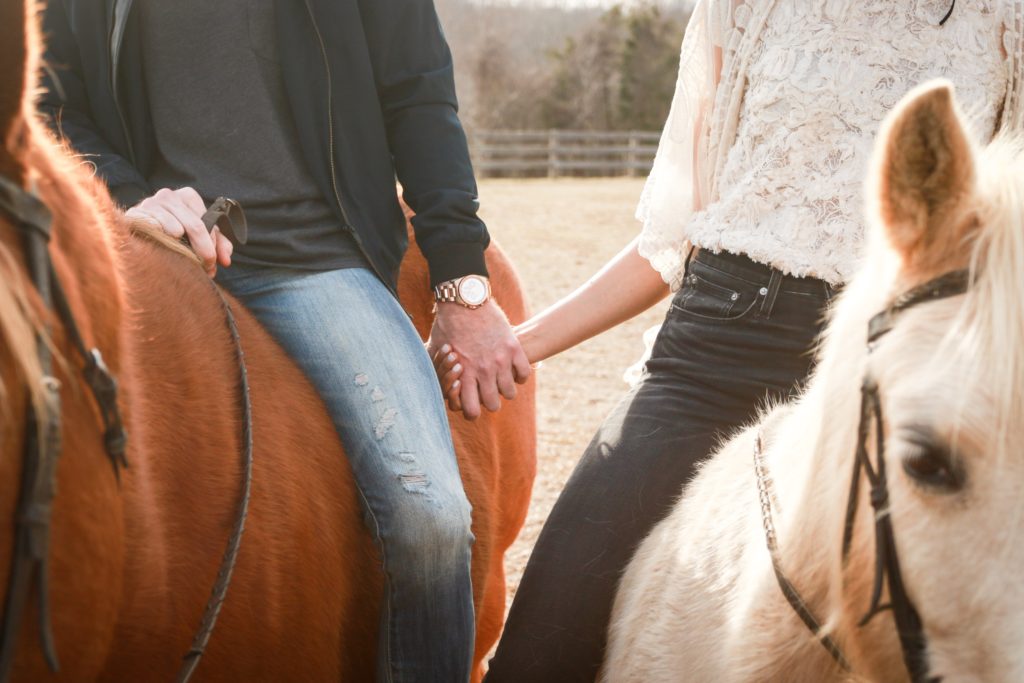 Horse-back Riding Honeymoon in Canada
Newlyweds can soak in the grandeur of the majestic Canadian Rockies while enjoying the finer things in life when they honeymoon in the ranches at Banff and Lake Louise. Experience the stunning beauty of Banff National Park and relive the outfitter way of life when you take part in one of the horseback riding tours in the Canadian Rockies. There are many ranches around Banff and Lake Louise that offer horseback riding trips for honeymooners of all kinds. From an hour-long introductory horseback riding lesson to multiple day tours through the pristine backcountry, these are the perfect opportunity to bond with your new spouse while appreciating the outdoor scenery.
The Banff National Park is brimming with natural wonder, offering excitement for honeymooners with a passion for outdoor activities. Aside from horseback riding, couples can also go hiking around the park and experience the beauty of nature at its finest. Lake Louise offers plenty of water sports activities for those who want to get wet and wild on their honeymoon. Lake hopping is also a fun activity to do here. After spending some time at Lake Louise, head to Moraine Lake, an equally gorgeous lake that's only seven miles away from Lake Louise.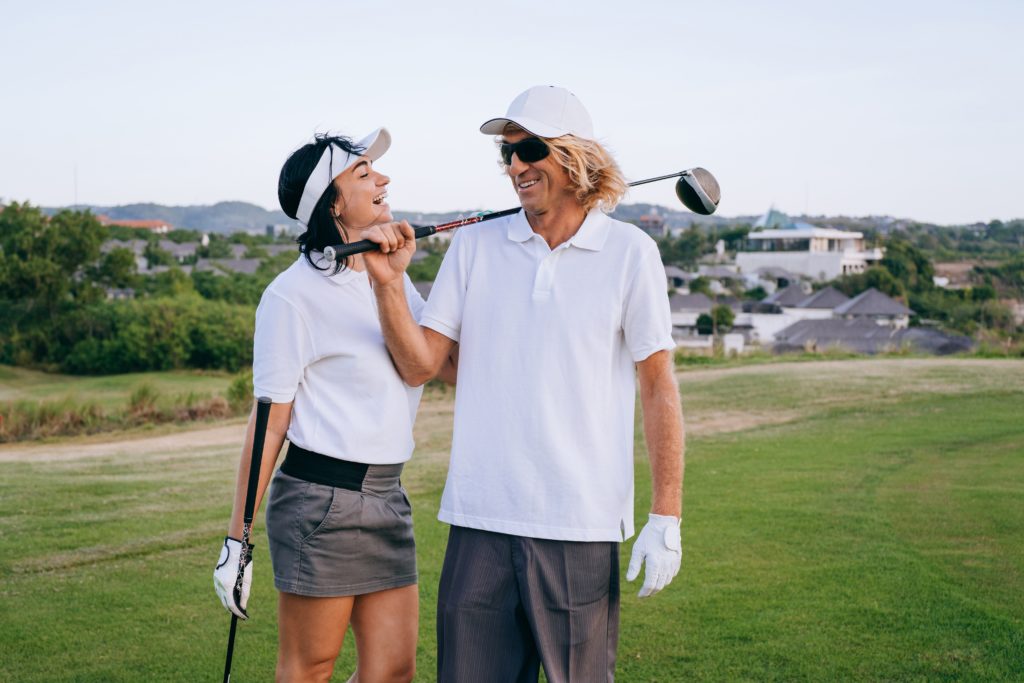 UK Golf-centred Honeymoon
You do not need to be an outdoorsy couple to appreciate the beauty of the great outdoors. In fact, with all the crazy things that are happening around the world, you will see just how necessary it is to go outside and appreciate nature even more. There's no better way to do this than on your honeymoon. So, spend your first few days as married couples playing a round or two of golf in the great outdoors. And after hitting the courses, indulge in a romantic couples massage to counteract the stresses and strains that you could incidentally pick up while playing golf.
Thankfully, you don't need to travel far for your golf-centred alternative honeymoons. Some of the world's best golf and spa experiences can be found right here in the UK. Whether you're heading to a golf club in Scotland, Ireland, or England, embark on a journey to ultimate golfing adventure and relaxation when you stay at one of these luxury golf and spa resorts.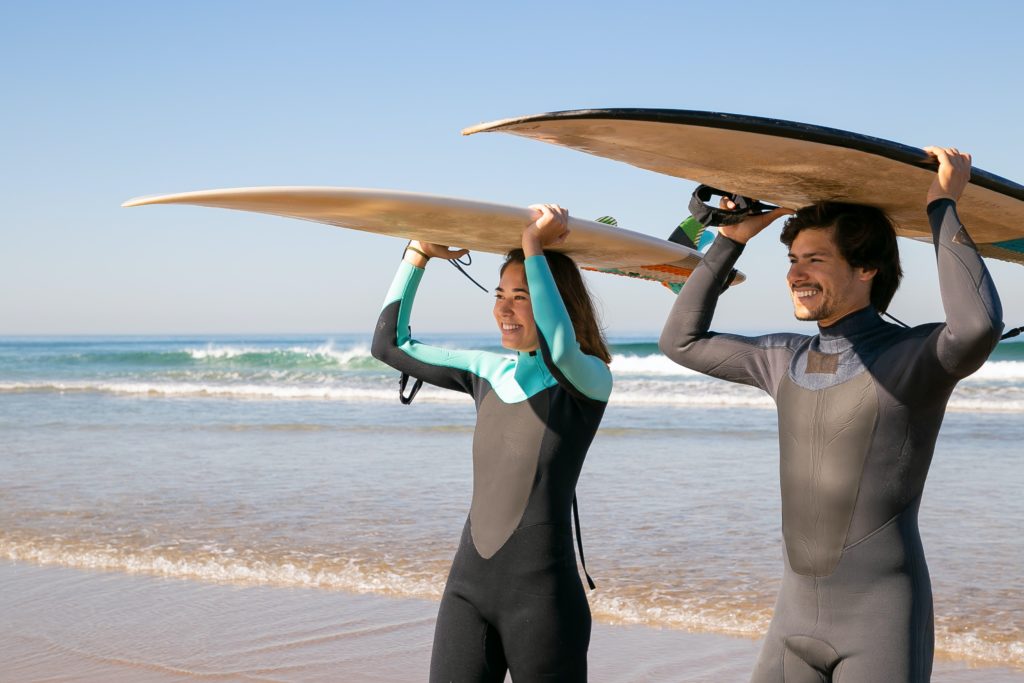 Surfing Honeymoon in South Africa
For couples who love to surf, hitting up the waves of South Africa's shores would be perfect for alternative honeymoons. Whether you or your spouse is a beginner or expert, surfing is an exciting way to spend a blissful honeymoon on the ocean.
When deciding where to surf in South Africa, you will be spoiled for choice, as the country has more than a thousand miles of coastline. From the balmy shores of the Indian Ocean to the rugged Atlantic coast, there are thousands of surfing destinations in South Africa that are perfect for honeymooners who love to surf. An hour's drive south from Cape Town will take you to Long Beach, said to be the surfing capital of Cape Town. Located in the small fishing village of Kommetjie, Long Beach offers a wide variety of activities for sporty couples. Aside from surfing, honeymooners can also go on a boat trip, canoeing, cultural excursion, and dune boarding.
Grand Prix Honeymoon in Spain
If you have chosen Spain as your honeymoon destination, then you are in for an unforgettable road trip adventure. From sun-drenched coastal highways to scenic mountain routes, there is nothing more exciting to spend a honeymoon in Spain than by driving a luxury car over the open road with your windows rolled down and music turned up. The route from Barcelona to Montserrat Mountain Road is ideal for couples who wanted to challenge and hone their driving skills. This route includes twisty turns and narrow roads, which makes for an exhilarating road trip adventure.
While in Barcelona, make the most of your honeymoon by going to the Spanish Grand Prix, a Formula One motor racing event happening at the Circuit de Barcelona-Catalunya. After a whole day spent driving down the road, there's no better way to cap your day than cosying up in any of the roomy luxury Spanish villas, set in a picturesque setting overlooking the Spanish mountains.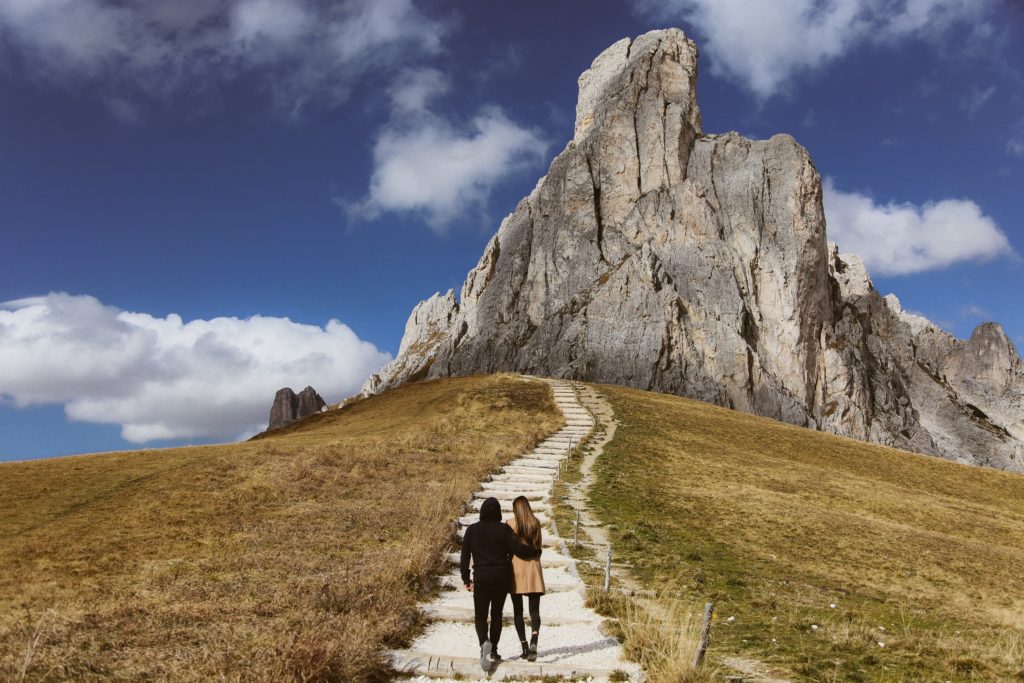 Rock Climbing Honeymoon in the States
The United States is one of the world's best destinations for rock climbing, and this does not come as a surprise, given the diversity of terrains in this massive country. For rock-climbing enthusiasts who wanted to spend their honeymoon doing what they love most, then the US would be a perfect place to visit.
There are plenty of rock-climbing destinations across the states. But if you only need to choose one, make it the Yosemite National Park. Climbing the Yosemite wall is a dream of many rock climbers, and rightfully so. This legendary park in California is famous for the 3,000 vertical feet of sheer rock granite known as the El Capitan. Multi-day guided climbs are also available for couples who are truly adventurous. But since this is a protected park, some cliffs and nest sites might be off-limits to reduce the impact of human activities. And if you schedule your honeymoon in mid-February, you could witness the "Firefall", a unique phenomenon where the waterfall collides with the sunset and turns into an orange shade like it's on fire!
For more alternative honeymoons advice such as how to pack like a pro, read our article here.
IF YOU FOUND THESE ALTERNATIVE HONEYMOON IDEAS USEFUL WHY NOT PIN IT?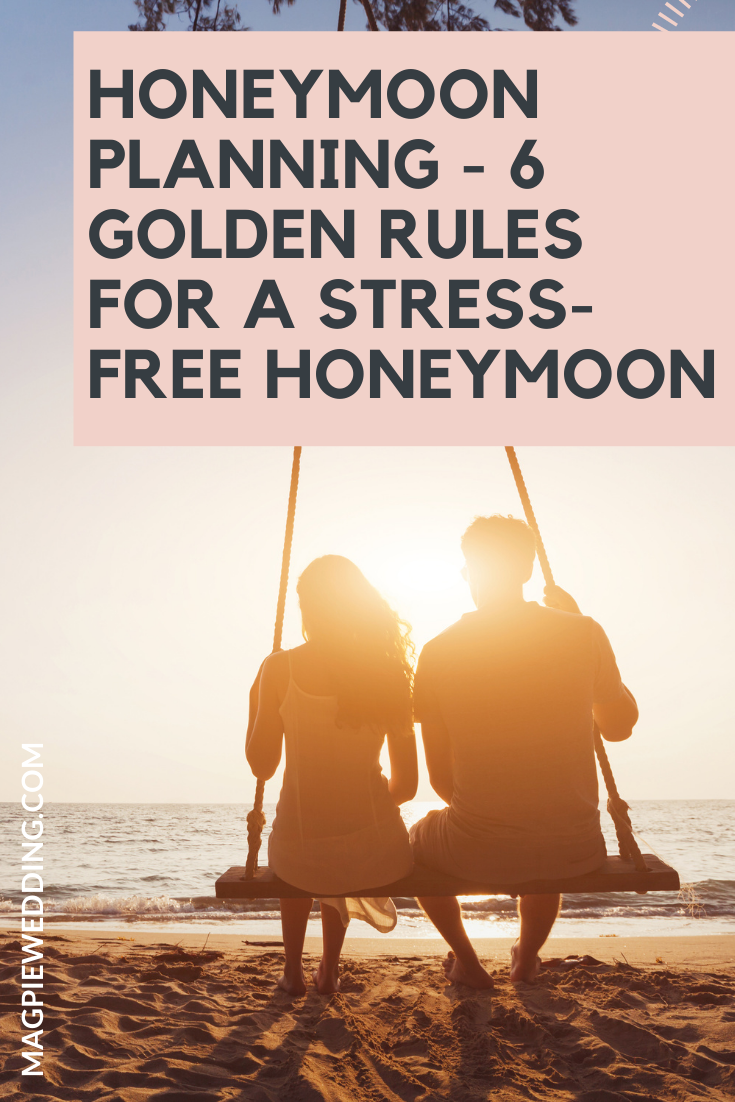 This is a contributed post